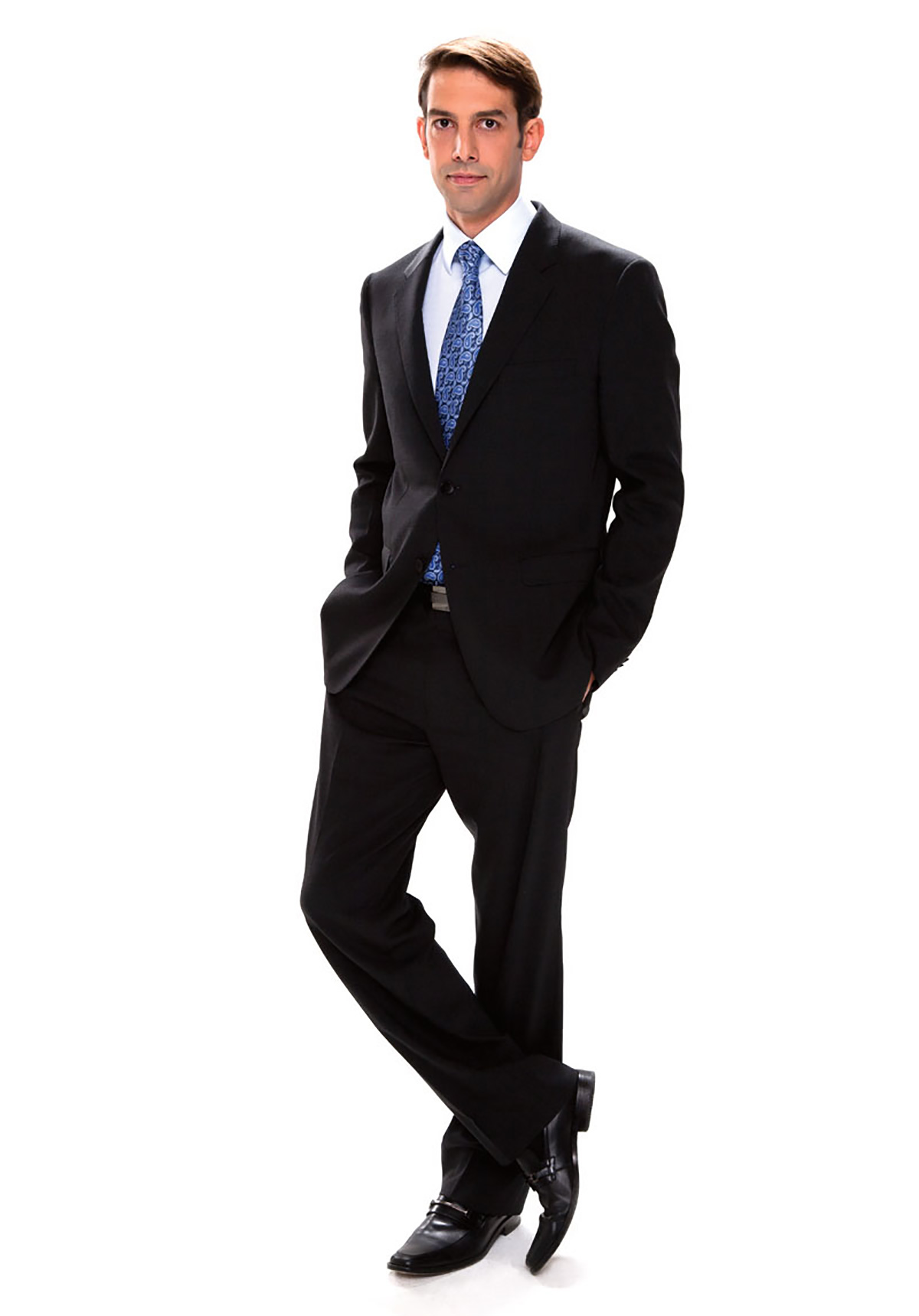 Martin Ferreira de Melo, 34
Developer
Melo Group
OnePlazaWestBrickell.com;
22BiscayenBay.com
For the past decade, Martin Ferreira de Melo's company has developed and built more than 1,100 units in the Downtown/Brickell area at properties including One Plaza, 22 Biscayne Bay, 1800 Bicayne Plaza and others. "As a 3rd-generation developer, I realize that Miami's growth potential is limitless," he says. "I thrive on finding new opportunities in the city's constantly evolving real estate market and beyond."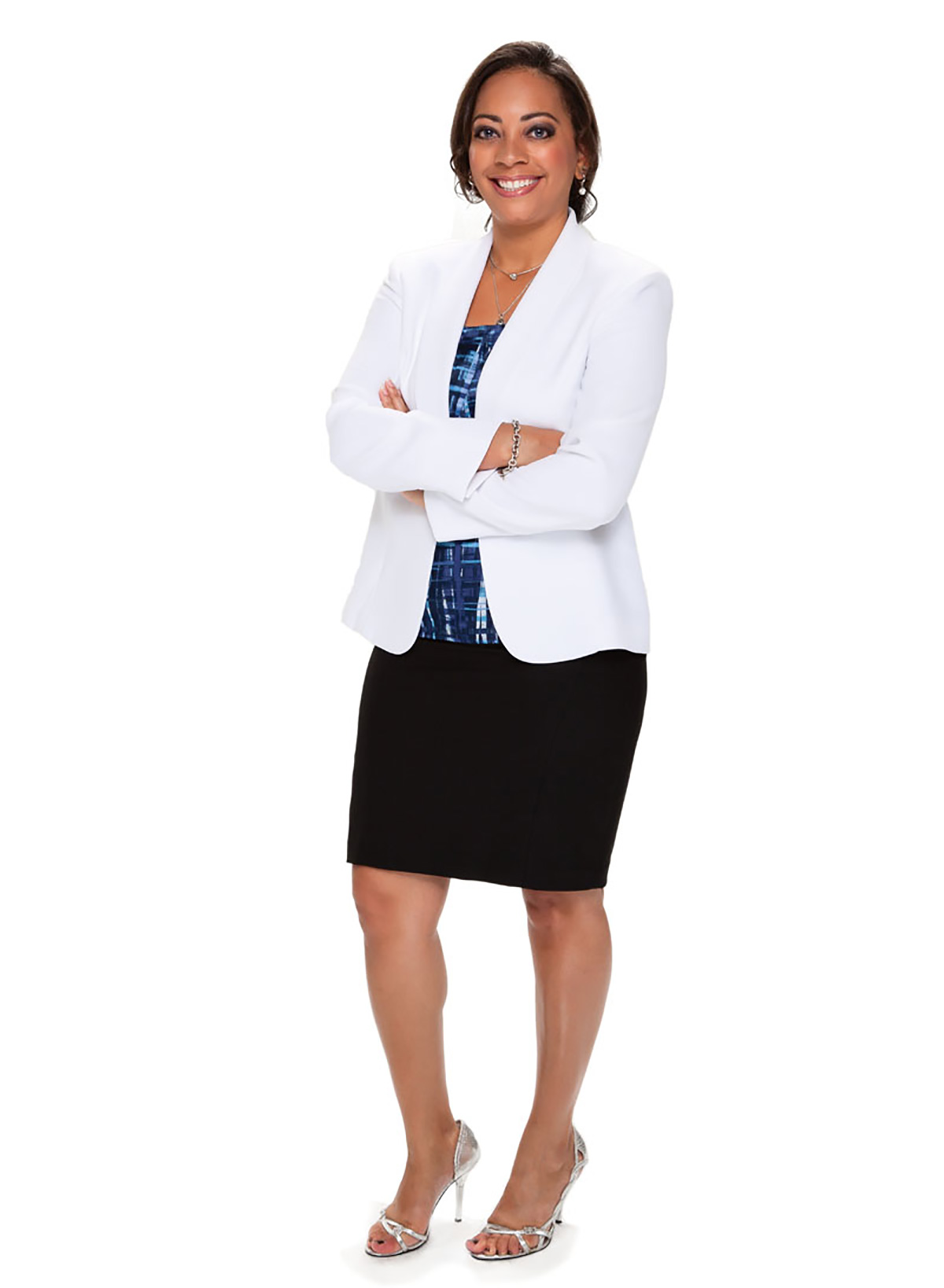 Jennifer D. Ellis, 31
Senior Associate
Hunton & Williams LLP
Hunton.com
Jennifer D. Ellis is about as committed as they come. She lives a few blocks from her office in Brickell, walks to work with a smile brighter than Miami's signature sunshine, arrives ready to take on the day's challenges head-on and lets herself celebrate victories of all sizes whenever they arise. After putting in a hard day's work at the office, she strolls back home to spend some quality time with her husband before taking out her laptop for a while to prepare for the next day's to-do list from the comforts of her couch. "Years from now, I want to look back on my life and know that I lived it to the fullest — both at home and at work," she says. "As long as I keep my priorities in mind, I know I'll always be able to achieve the right work-life balance for me."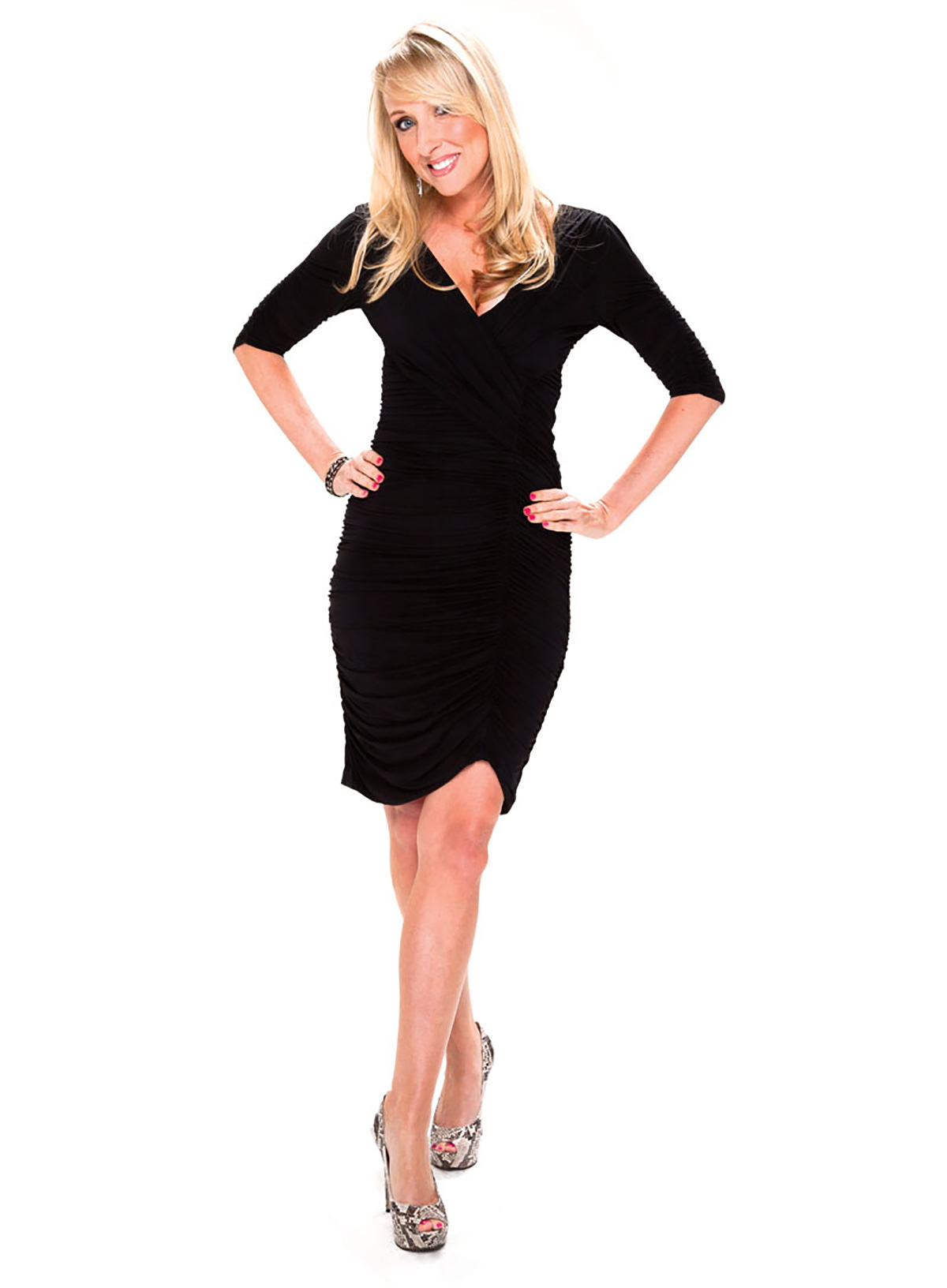 Christina Ward, 35
President
High Heels & Handshakes
HighHeelsAndHandshakes.com
When people ask mover-and-shaker Christina Ward what she does for a living, she's happy to answer because she believes her profession is truly reflective of who she is — someone who strives to help others and bring as many smiles into the world as possible. "My weekdays begin and end to the glow of my laptop," she says. "I love to work because I'm passionate about what I do."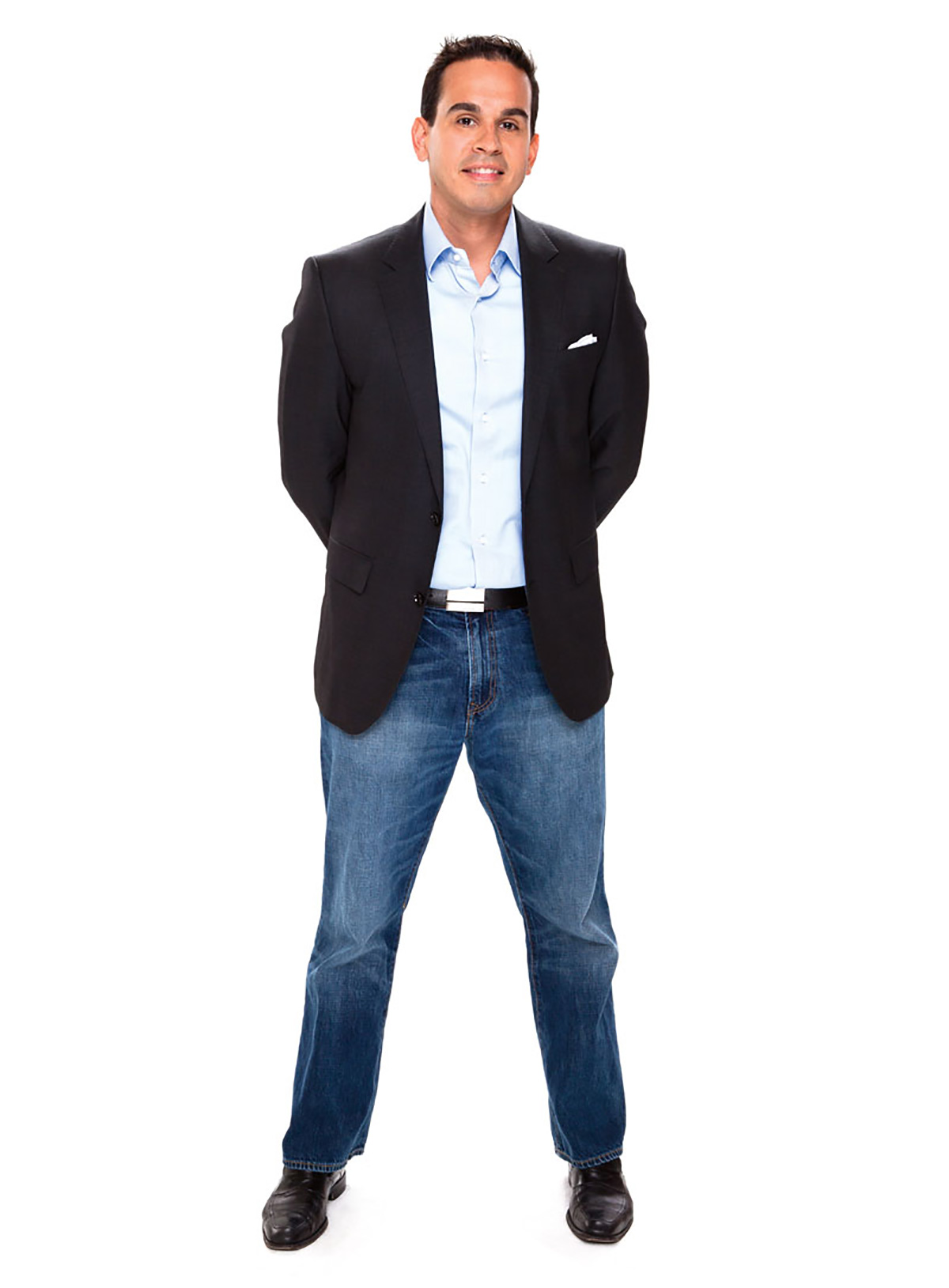 Jorge Sedano, 34
Sports Radio & TV Host
790 The Ticket & CBS Sports
790TheTicket.com; CBSsports.com
If the early bird gets the worm, Jorge Sedano's got more than his fill of late. After waking up at 4 a.m. on the weekdays, he heads straight to his radio show and is on the air by 6 a.m. At 10 a.m., he arrives at his new gig at CBS Sports Network to start prepping to host a baseball program, which airs live at 5 p.m. daily. "I'm doing exactly what I dreamt of when I spent hours watching sports with my dad growing up — not only watching the games, but really listening to the broadcasters tell a story. I think that's what I try to do every day," he says. "I'd do what I do for free — just don't tell my bosses!"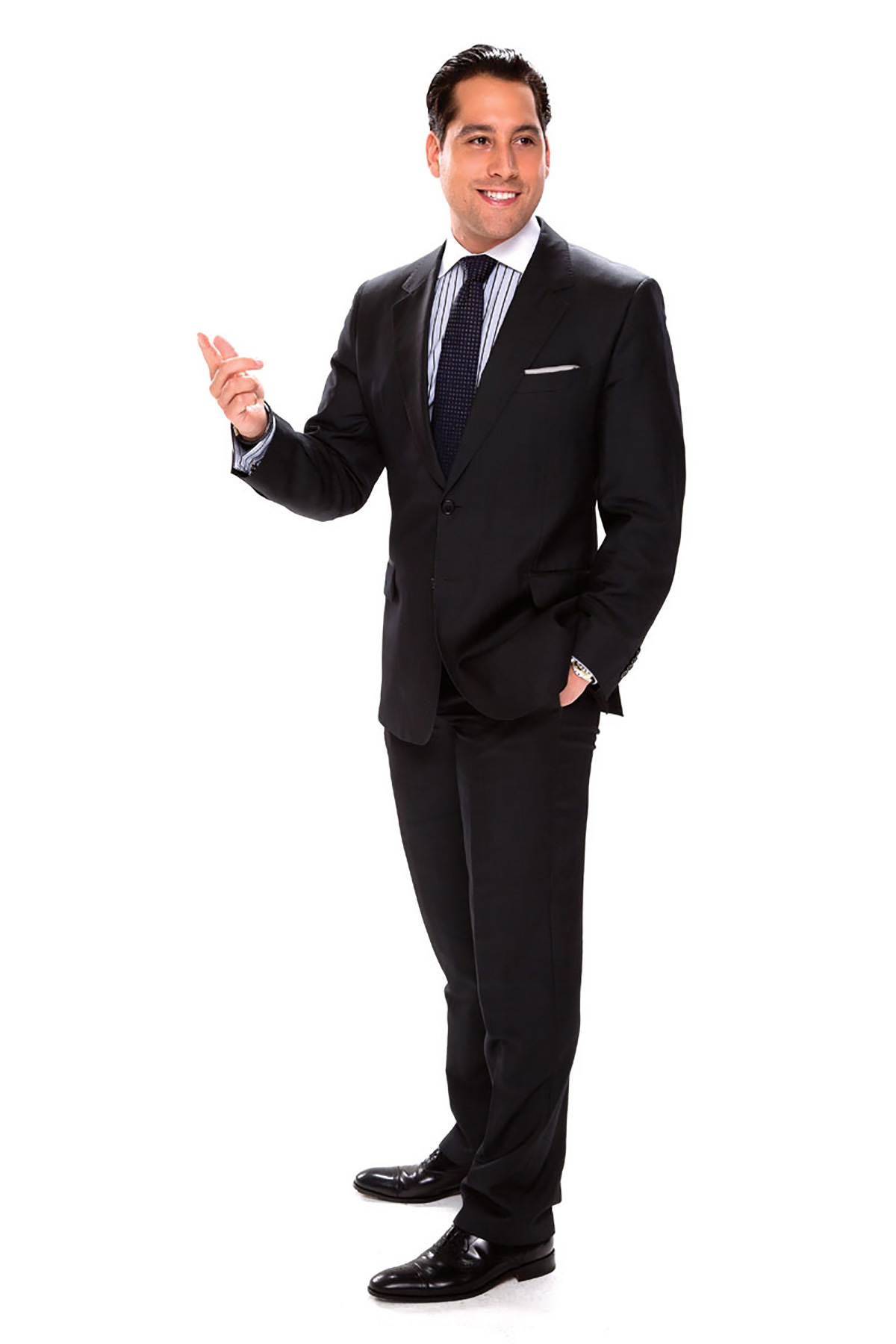 Ruedi Sieber, 32
Founder & CEO
Sieber International
SieberInternational.com
Having a background in international investment banking allowed Ruedi Sieber to bring premium real estate to emerging markets worldwide, establishing a one-stop relationship with diverse clientele through his global real estate firm, Sieber International. "Communication and understanding at a premium level allows us to produce accurate information regarding the investment concerns of international buyers," he says. With offices located in New York, Miami and worldwide, Sieber allows clients to buy from the comfort of their own country. "Our capacity to offer this on a local basis to foreign buyers is one of my competitive advantages," he says.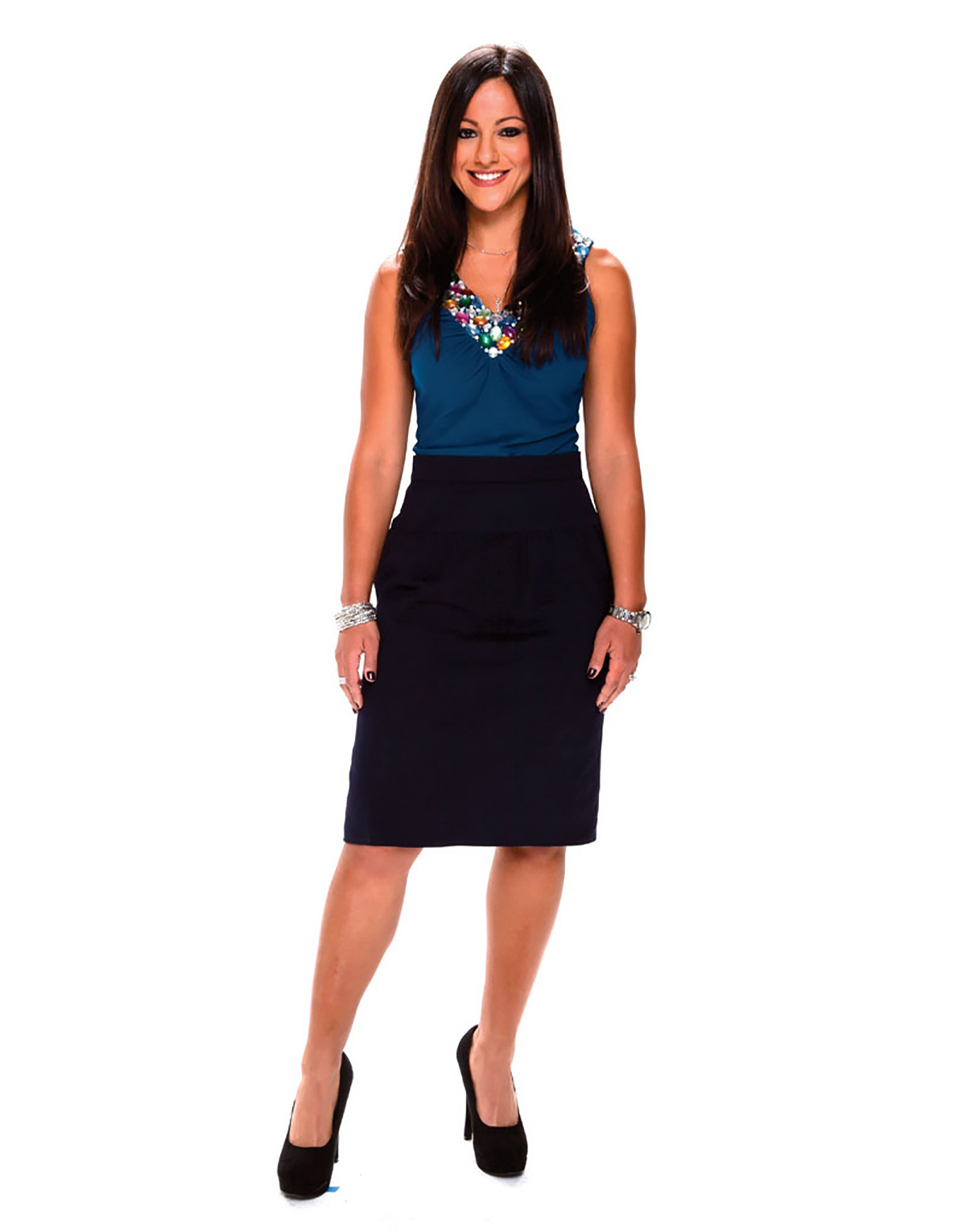 Sharon Ellis Palmer, 32
Managing Director
Howard Ecker + Company
HowardEcker.com
When Sharon Ellis Palmer isn't representing the needs of corporate tenants in lease negotiations for office space in South Florida through her award-winning commercial tenant representation firm, she's a member of more than a dozen local organizations and professional associations. "I understand the importance of being an integral part of the community," she says. "I thrive on helping my clients select space that will meet their needs and work with them as well as architects, planners and designers to achieve the environment that they want to work in to exhibit the brand, identity and culture of their company."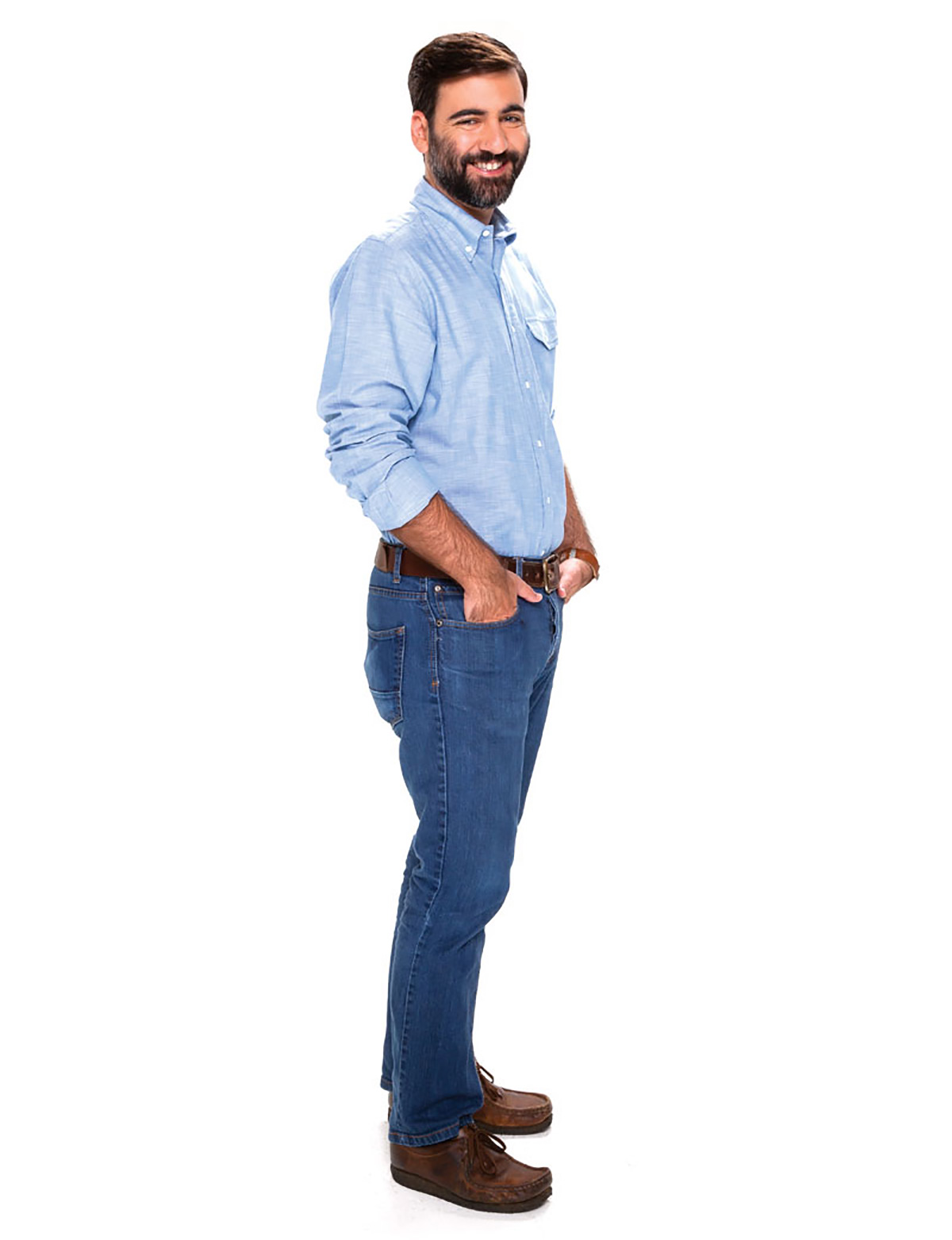 J. David Gonzalez, 35
Adjunct Professor & Writer
Cabinet Beer Baseball Club
CabinetBeer.Tumblr.com
Whether he's teaching writing at FIU, plugging in posts on his blog, Cabinet Beer Baseball Club, working toward his master's degree in creative writing or editing for online literary magazine, Hinchas De Poesia, J. David Gonzalez has a love affair with words. "A typical workweek for me includes reading, writing, researching…and then rinsing and repeating," he says. "My favorite part of what I do is the act of discovery — I always let my own interests and curiosity guide me."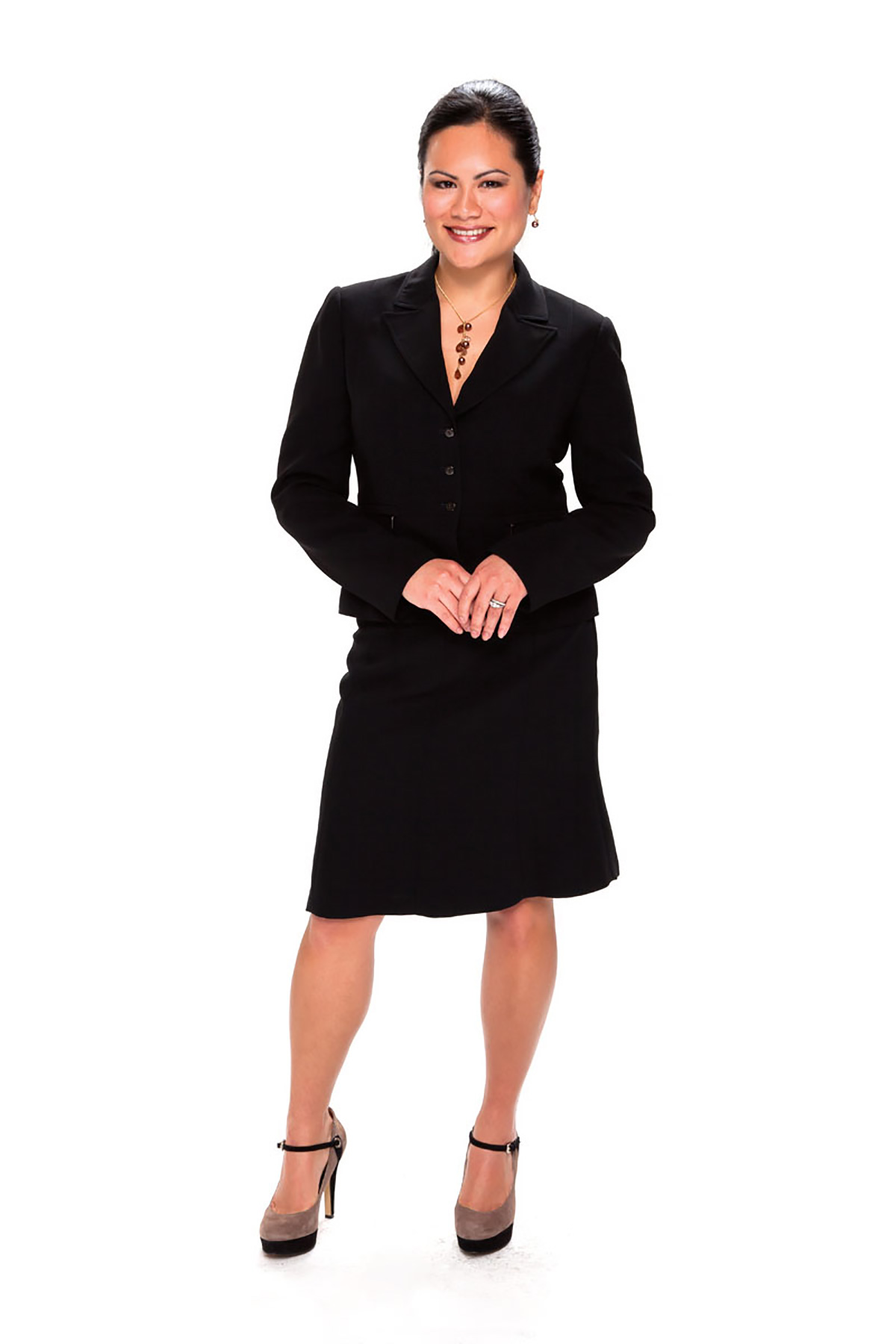 Siumy Keys, 32
Sr. Director, 360 Strategy
Integrated Marketing Solutions
Telemundo Network
Telemundo.com
Siumy Keys is responsible for the strategic development and execution of cross-platform and multi-channel marketing programs for clients at Telemundo's 360 Strategy arm of the Integrated Marketing Solutions team. This includes everything from in-show integrations to original branded entertainment programs. "The biggest misconception about my job is that we sell commercials," she says. "Although we're a function of advertising sales, we are inherently a creative department. We translate client needs into marketing programs that not only make money but also entertain our viewers!"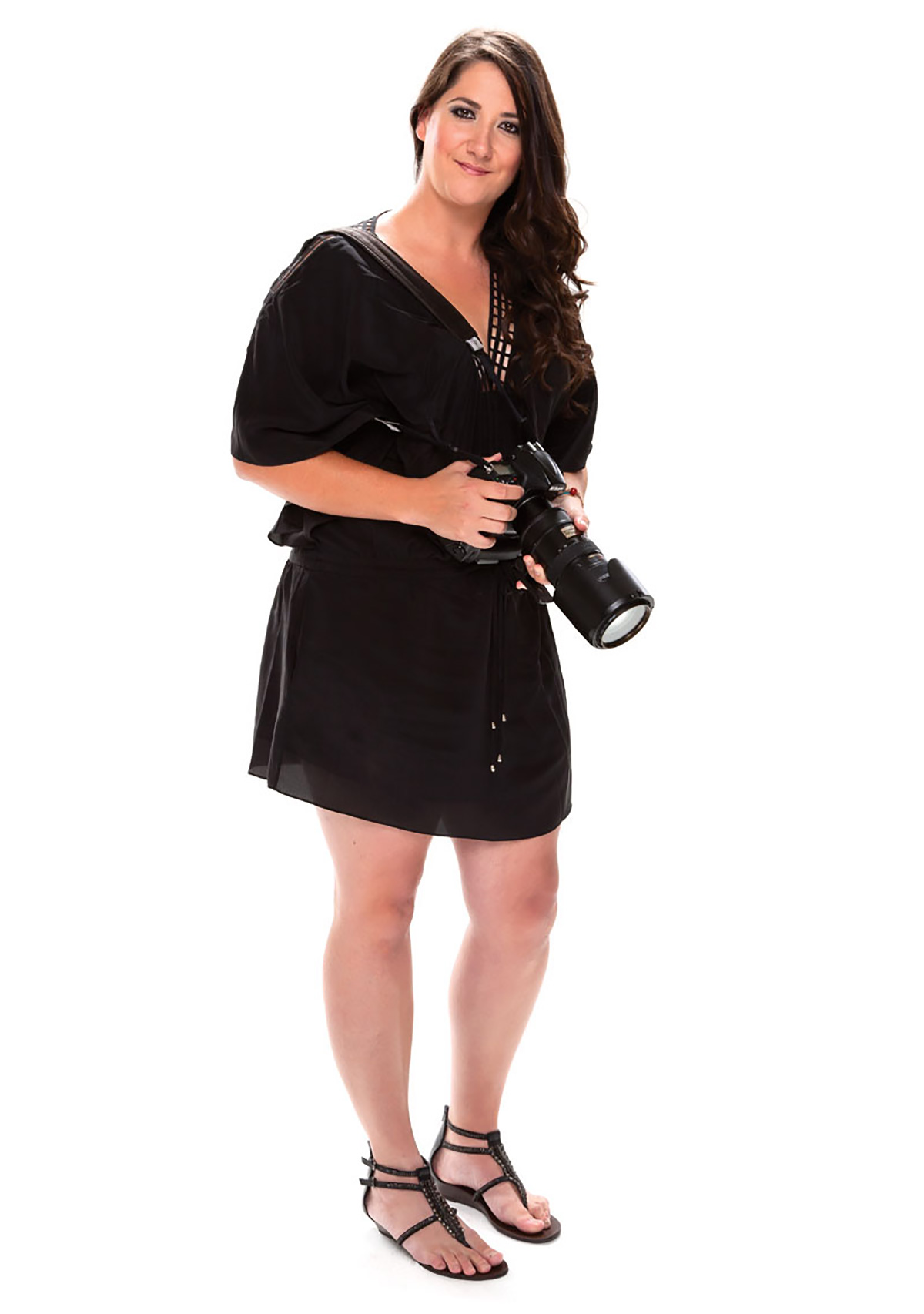 Chantal Lawrie, 29
Photographer
Images By Chantal; Blue Studio Miami
ImagesByChantal.com; BlueStudioMiami.com
Growing up, Chantal Lawrie dreamed of being a photographer for National Geographic, though her lens has since steered her toward the commercial and personal side of the business. "One of my proudest moments was when a family I shot while they were on vacation in Miami invited me to Ireland for a week so I could see all of my pictures hanging on the wall," she says. "I must confess, I teared up almost instantly when I realized how much my work meant to them."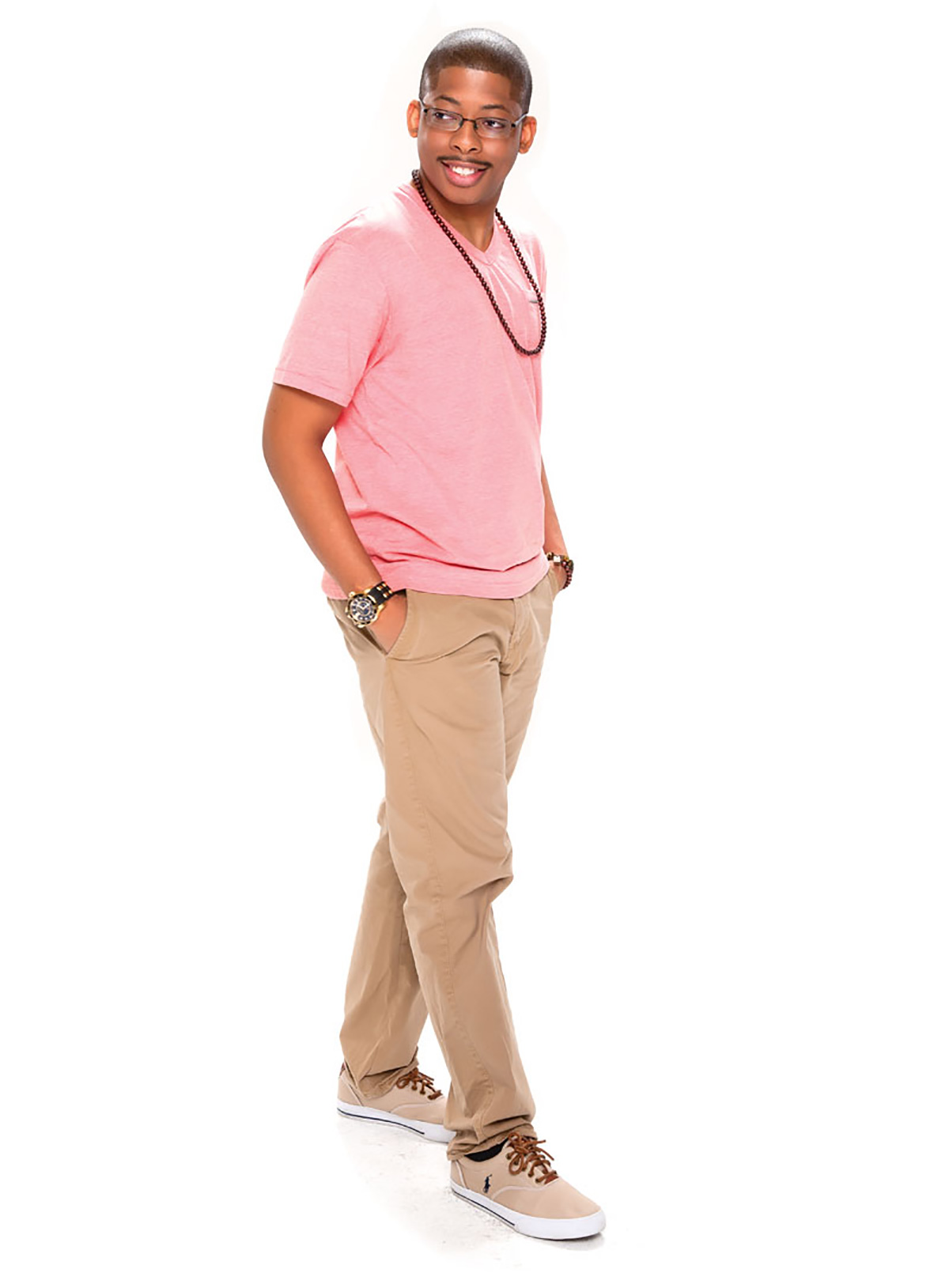 Curtis Childs II, 23
Video Editor
NPN Media
NewsProNet.com
From editing short films to news segments, commercials, corporate videos and visually compelling stories, Curtis Childs II's life is anything but ordinary. "Knowing that my work is able to help inform, educate and entertain viewers makes me feel really good about what I do," he says. "I'm always looking forward to discussing new ideas and making all the puzzle pieces fit to yield success."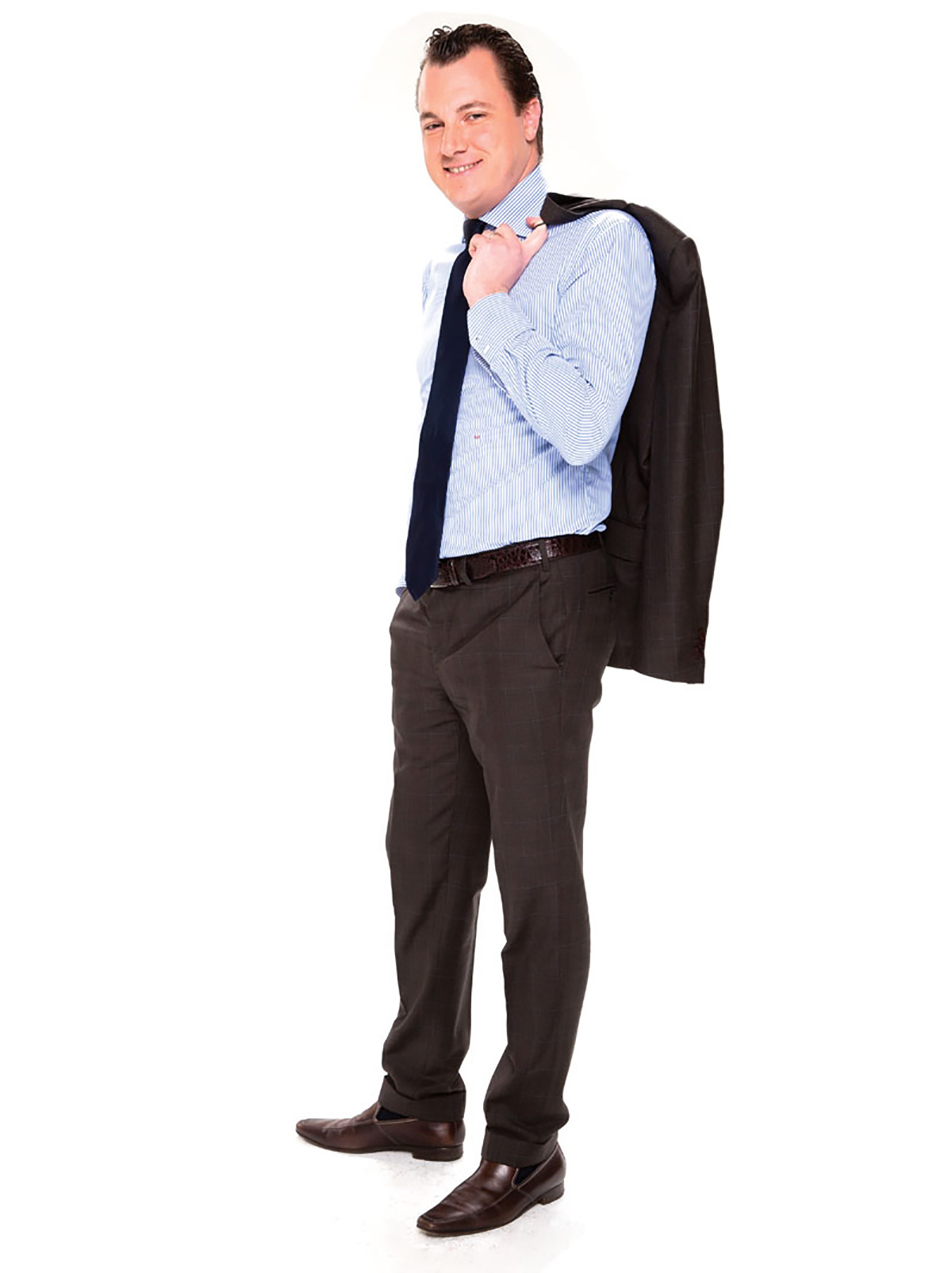 Gianluca Fontani, 37
President
Italy-America Chamber of Commerce
IACC-Miami.com
To say that Gianluca Fontani is a busy man would be a huge understatement. Besides his role as President of the Italy-America Chamber of Commerce in Miami, he is also the CEO of Man Adv USA, President & CEO of jewelry line Paparazzi Firenze, Partner in tailoring company Sartorie Consolari and Publisher of a family of lifestyle magazines in Italy. "I'm a firm believer that it's essential to be professional and ethical in business while being able to adapt to different situations," he says. "I also understand that a workday doesn't finish at 5 p.m. — you always have to be readily accessible to your team and your clients."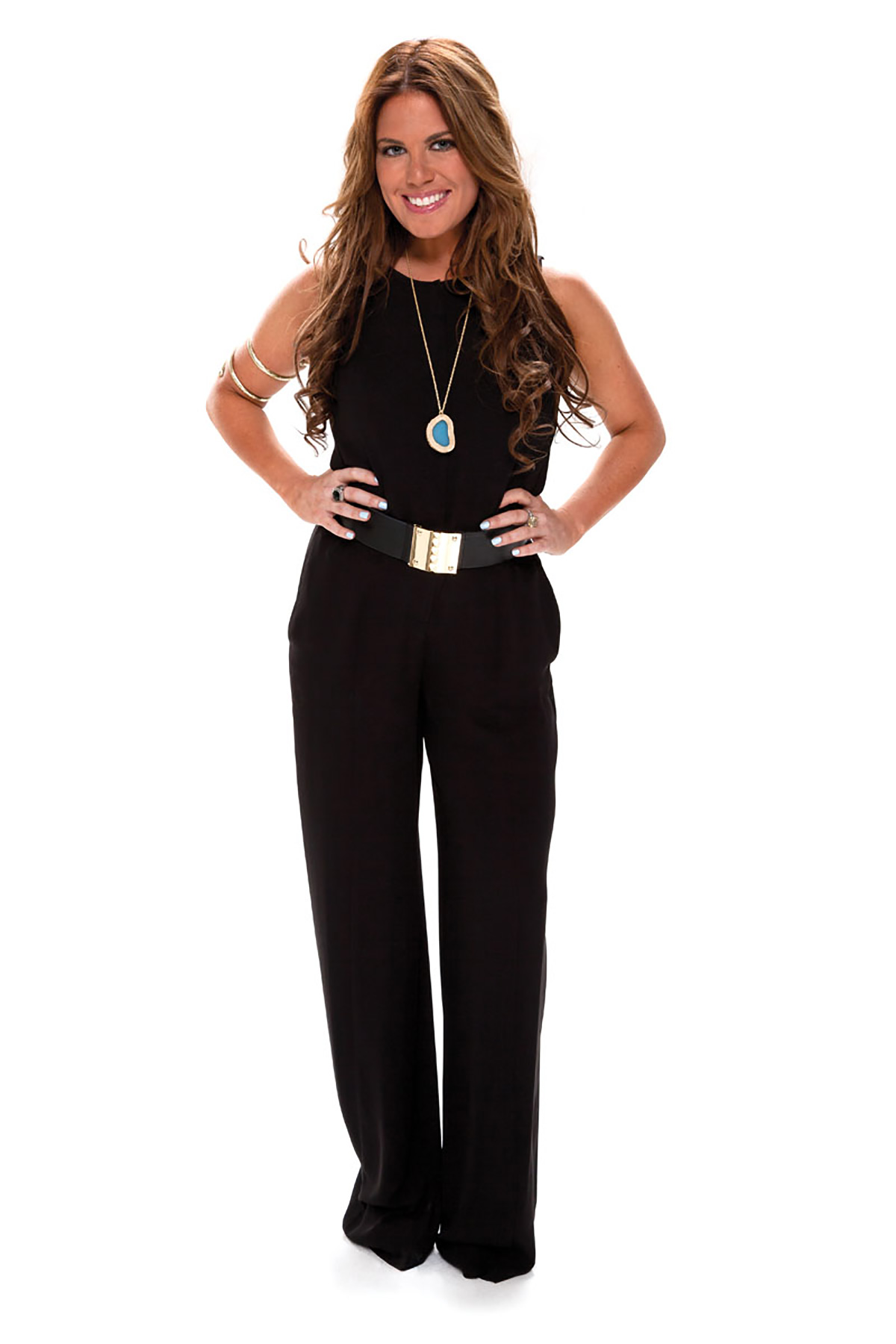 Julie Fogel, 27
Dir. of Media Relations
The Patton Group
ThePattonGroupInc.com
If you think the life of one of Miami's most in-demand publicists is all about glitz, glam and red-carpet struts, you're only partly right. Julie Fogel of The Patton Group admits it also involves a lot of hard work, dedication and savvy. "I don't really grasp the concept of 'spare time' because I'm always working," she says. "Even when I'm in bed late at night or working out at the gym, I'm checking emails and searching online for articles that relate to my clients!"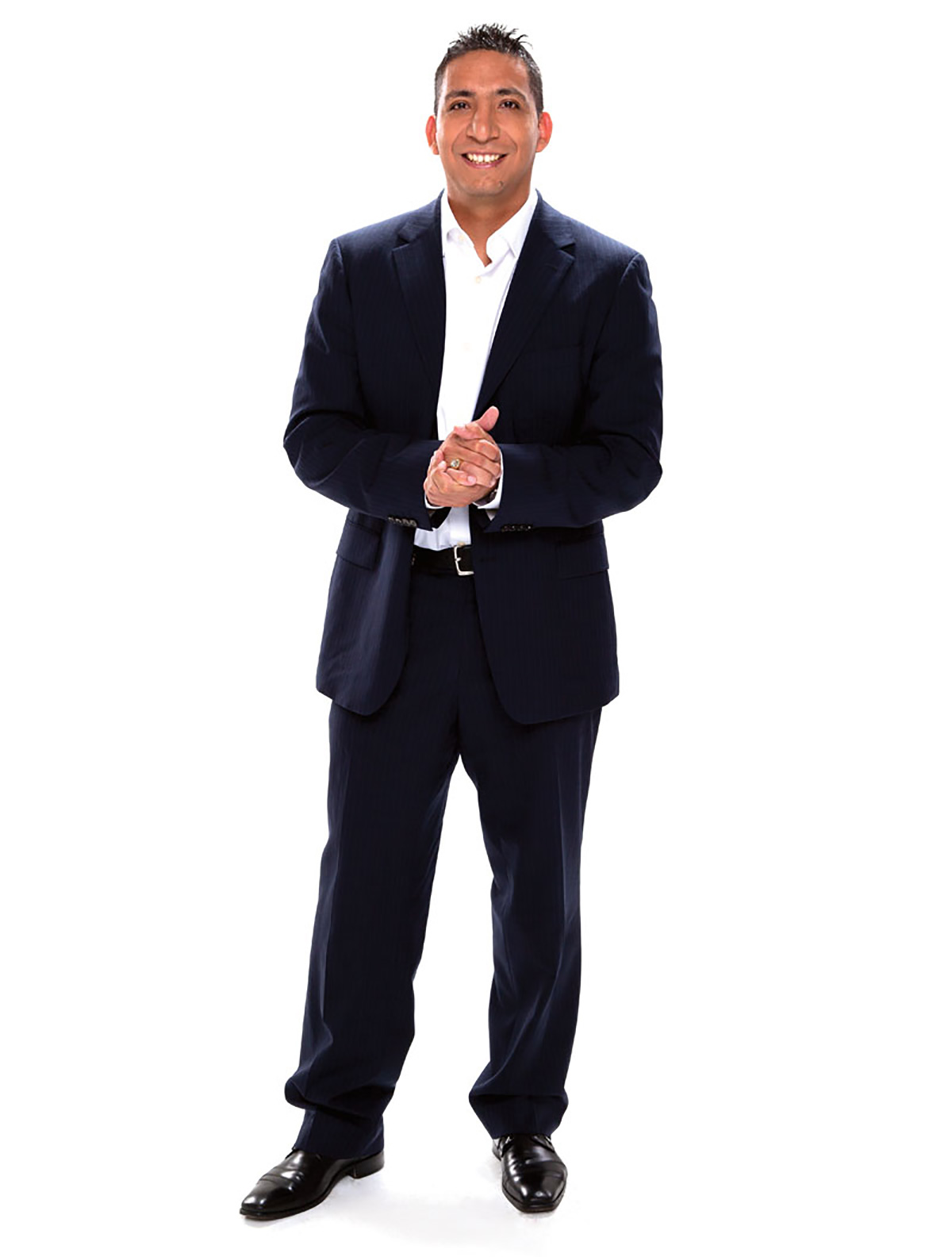 Javier Sarmiento, Jr., 38
Managing Director
GlassRatner Advisory &
Capital Group, LLC
GlassRatner.com
When most people hear the term "forensic accounting," they instantly relate the field to dead bodies, corpses and autopsies. "In reality," says Javier Sarmiento, Jr., "forensic accounting refers to accounting work that is admissible in a court of law. I often tell people to think of Sherlock Holmes or CSI relating to businesses and accounting environments to describe my job." Sound cool? It is. And his work is always full of surprises. "One time someone placed a gun at the negotiation table to intimidate me and force me to take a bribe," he says. "I continued as if nothing had happened and disengaged from the assignment. At the time, it probably wasn't funny, but looking back, it was definitely memorable."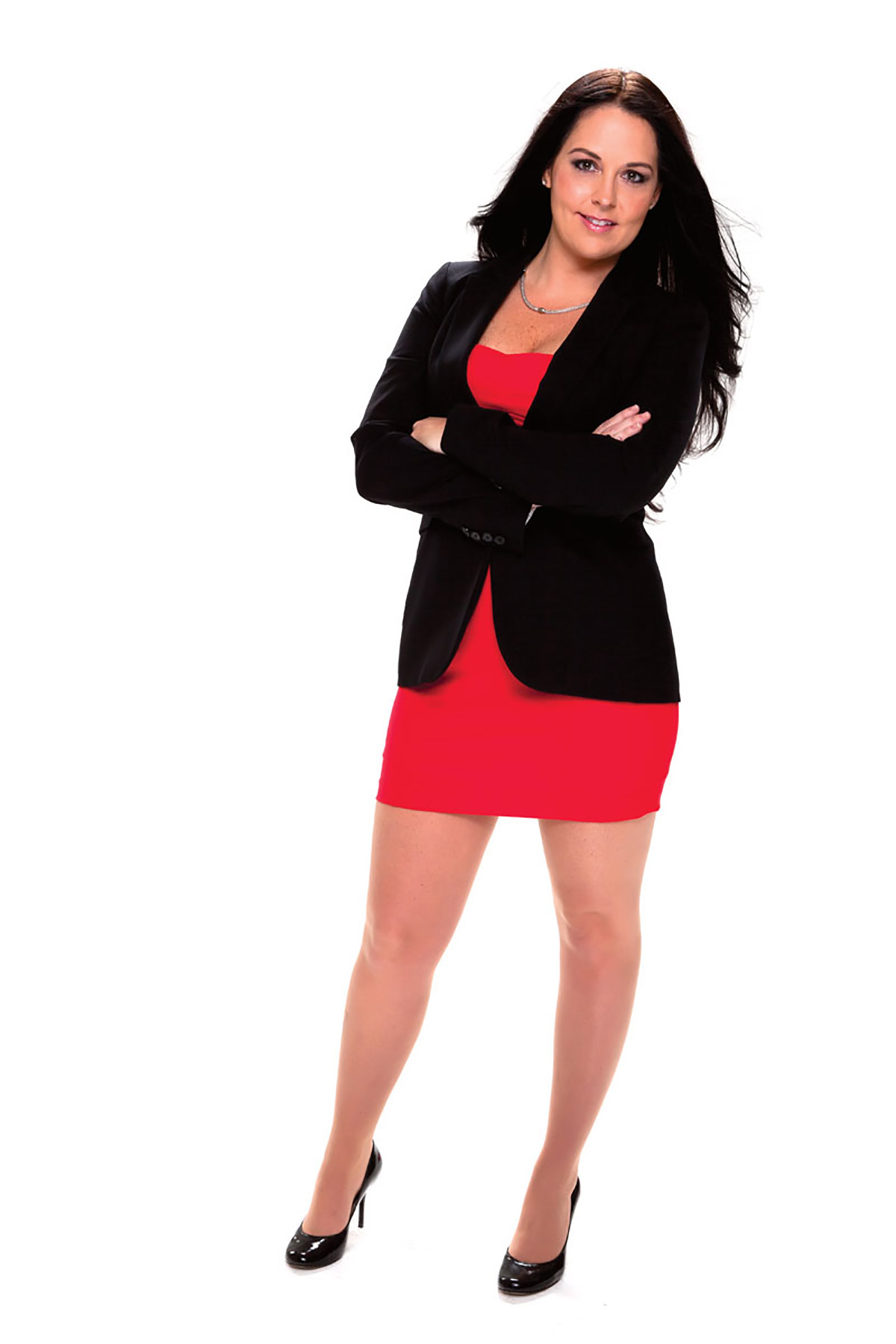 Susie Glass, 29
VP of Marketing & Sales
Cervera Real Estate
Cervera.com
From overseeing marketing efforts for 10 branch offices and more than 260 agents to establishing and managing all social media platforms and developing creative strategies and iconic ad campaigns for her firm, Susie Glass has made a name for herself in Miami's dynamic world of real estate. "I always tell people to work harder than they are paid, to continually provide more value," she says. "I try to think of the macro and try not to focus on the micro. Successful, powerful and respected leaders don't have a 'that's not my job' or an 'I don't get paid for that' attitude — that type of work ethic will naturally make others want to work with you."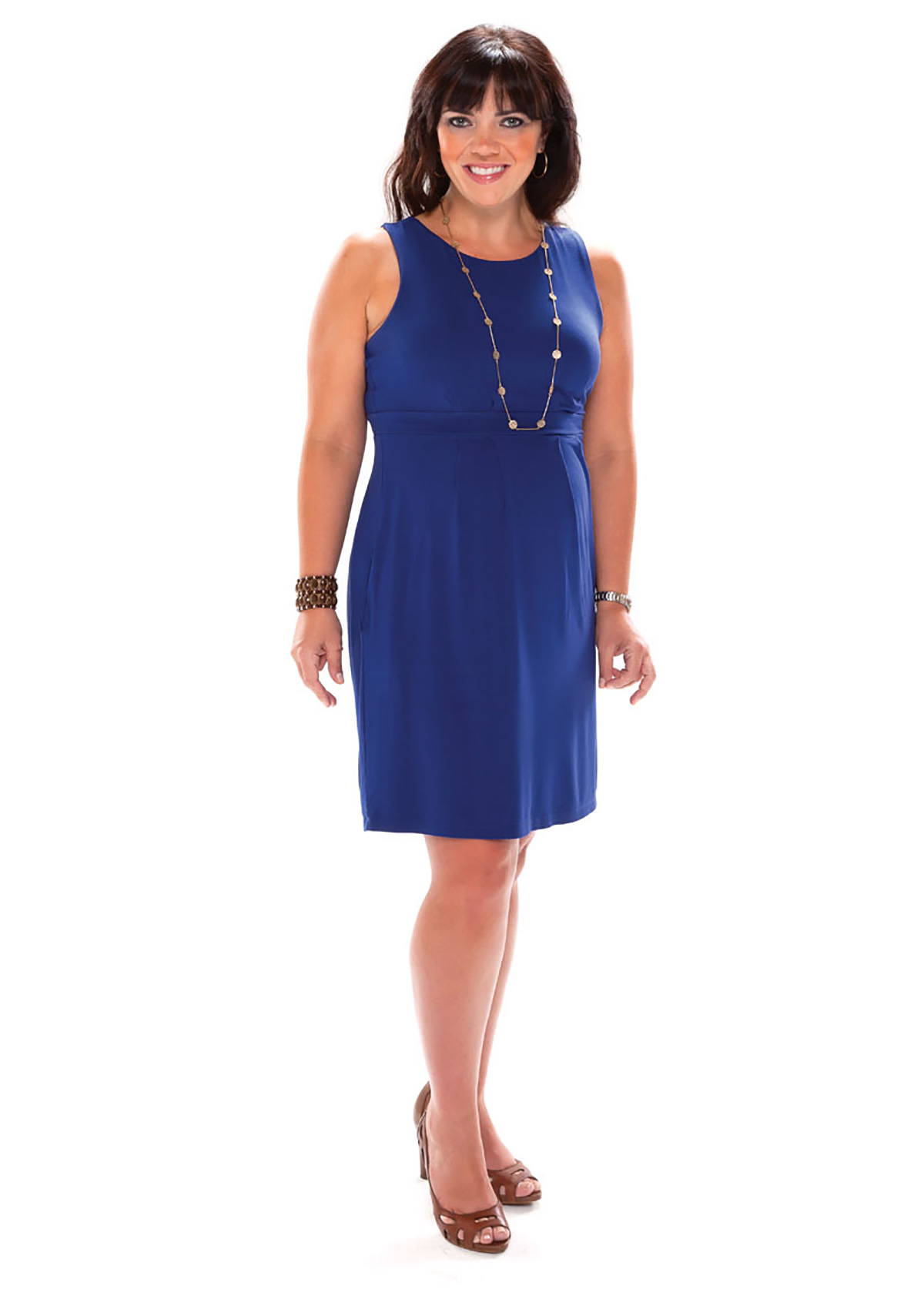 Charlene Overturf Conill, 35
Marketing & PR Coordinator
JW Marriott Marquis Miami &
Hotel Beaux Arts Miami
JWMarriottMarquisMiami.com; HotelBeauxArtsMiami.com
From working on a recent Nike commercial with Lebron James to being on-hand during the Season 5 finale of Burn Notice, there's never a dull moment for Charlene Overturf Conill when she's at work. "As a kid, I always wanted to be able to meet lots of different people and talk about interesting topics," she says. "I definitely get to do that most every day — whether it be a journalist writing a story on the transformation of Downtown Miami or a guest wanting to know all about the property and our surrounding area."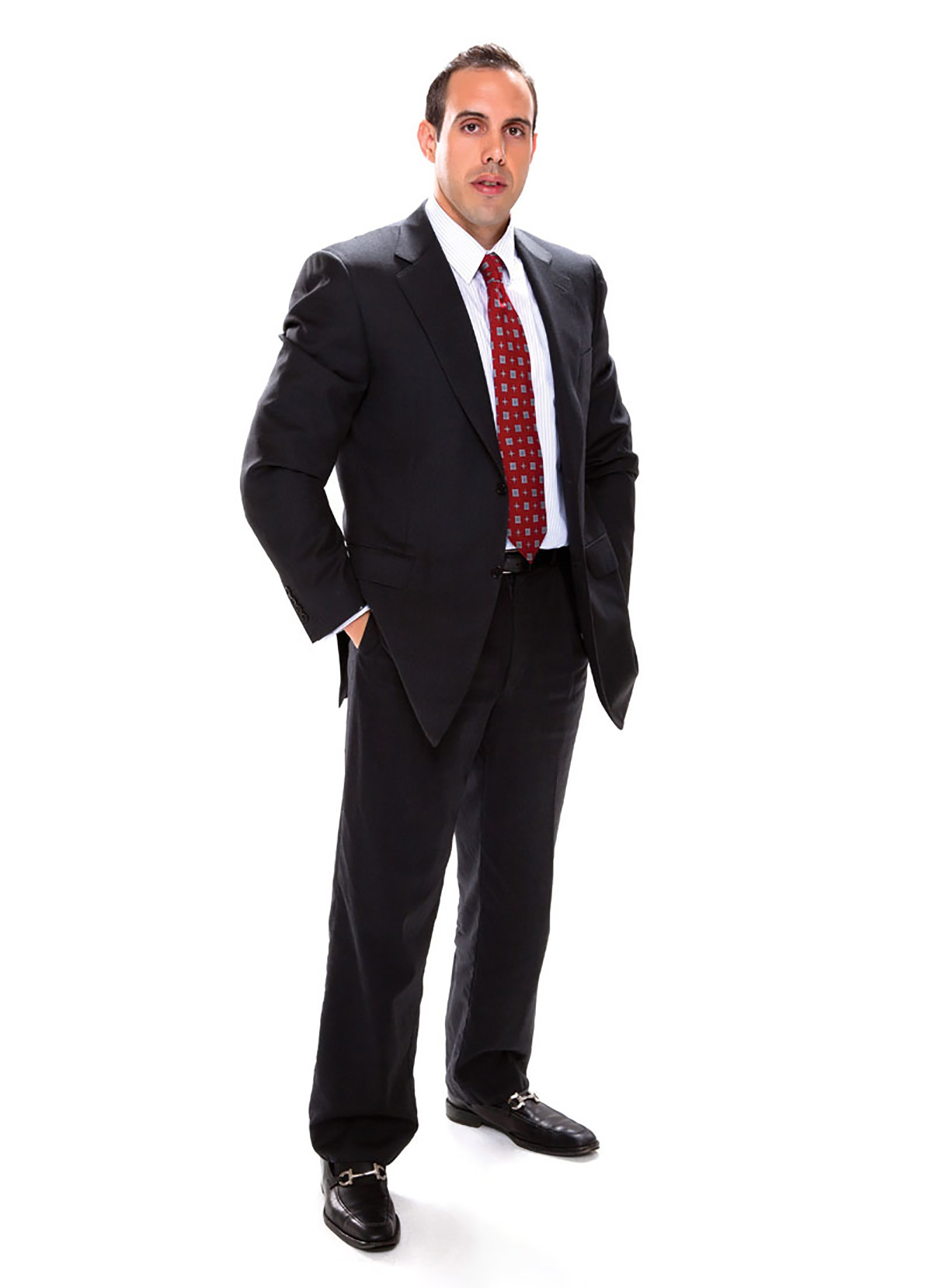 Kenneth M. Damas, 29
Attorney-Partner
Adorno-Cunill & Damas, PL
ACDFirm.com
Ever since he was a child, Kenneth M. Damas knew he was destined to be a lawyer, especially hearing about the injustices his family faced in Cuba. "I'd always ask my parents why people didn't fight," he says. "They always told me that if I studied, I could help." Today, he's proud to say he helped create his firm from the ground-up and is doing exactly what he's always dreamed of. "Specializing in handling people's legal problems, sometimes I have to put on different hats — lawyer, advisor, stress counselor and everything in between," he says. "Even though it's often very challenging, I love every minute of it."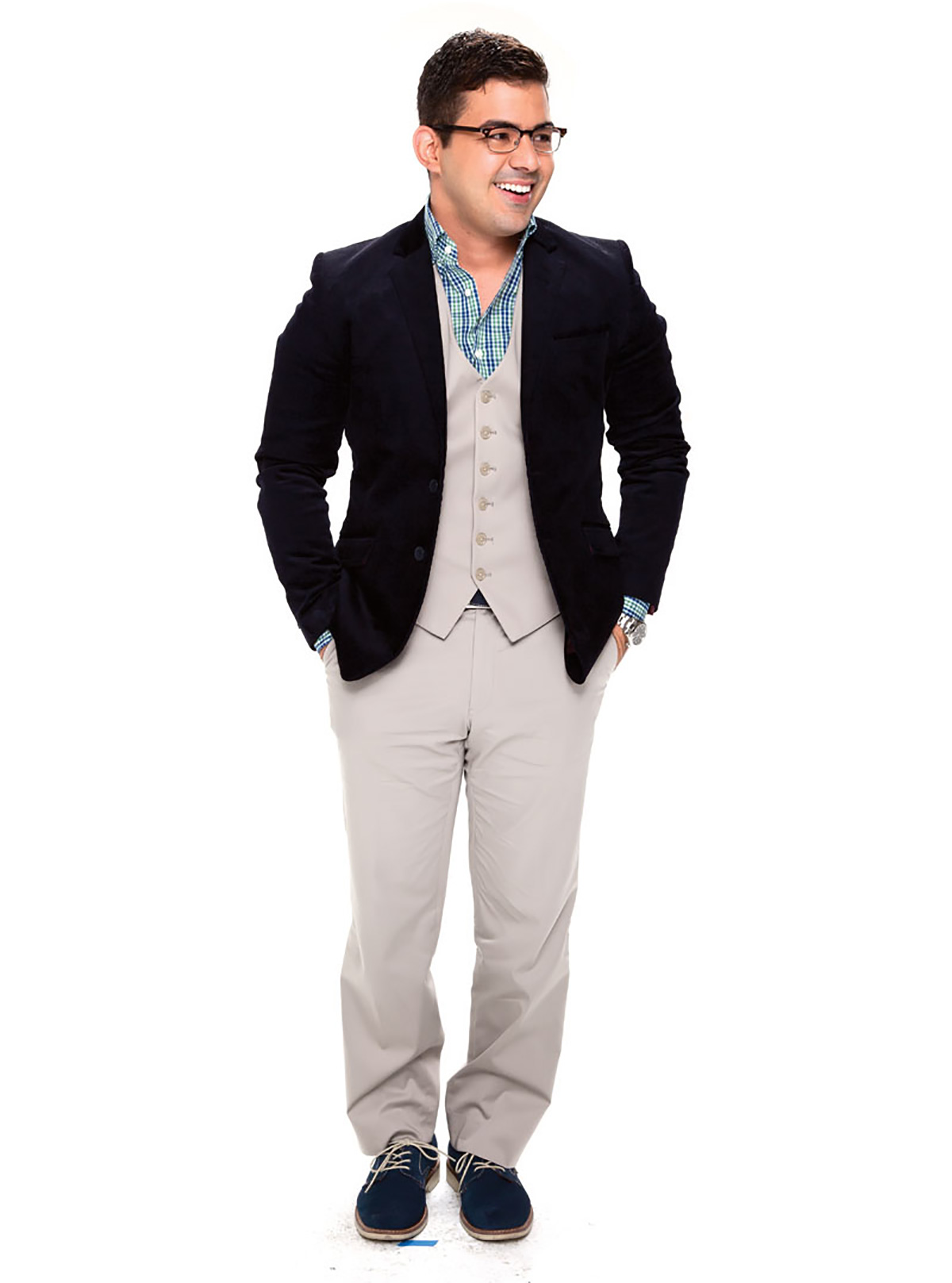 Nelson-Roberto Duque, 26
Dir. of New Business Development & Institutional Acquisitions
Fortune International Realty
FIR.com
Among his greatest achievements, Nelson-Roberto Duque has overseen more than $160 million in note and asset sales, contributed to the resale sellout of an investor's bulk purchase at a Downtown high-rise with sell-out of over $24 million, and is currently negotiating a major purchase on Brickell Ave. valued at more than $30 million. "My favorite part of the job is that no day is ever the same, and I'm always on my toes," he says. "Just when I think I've seen it all, something completely surprises me."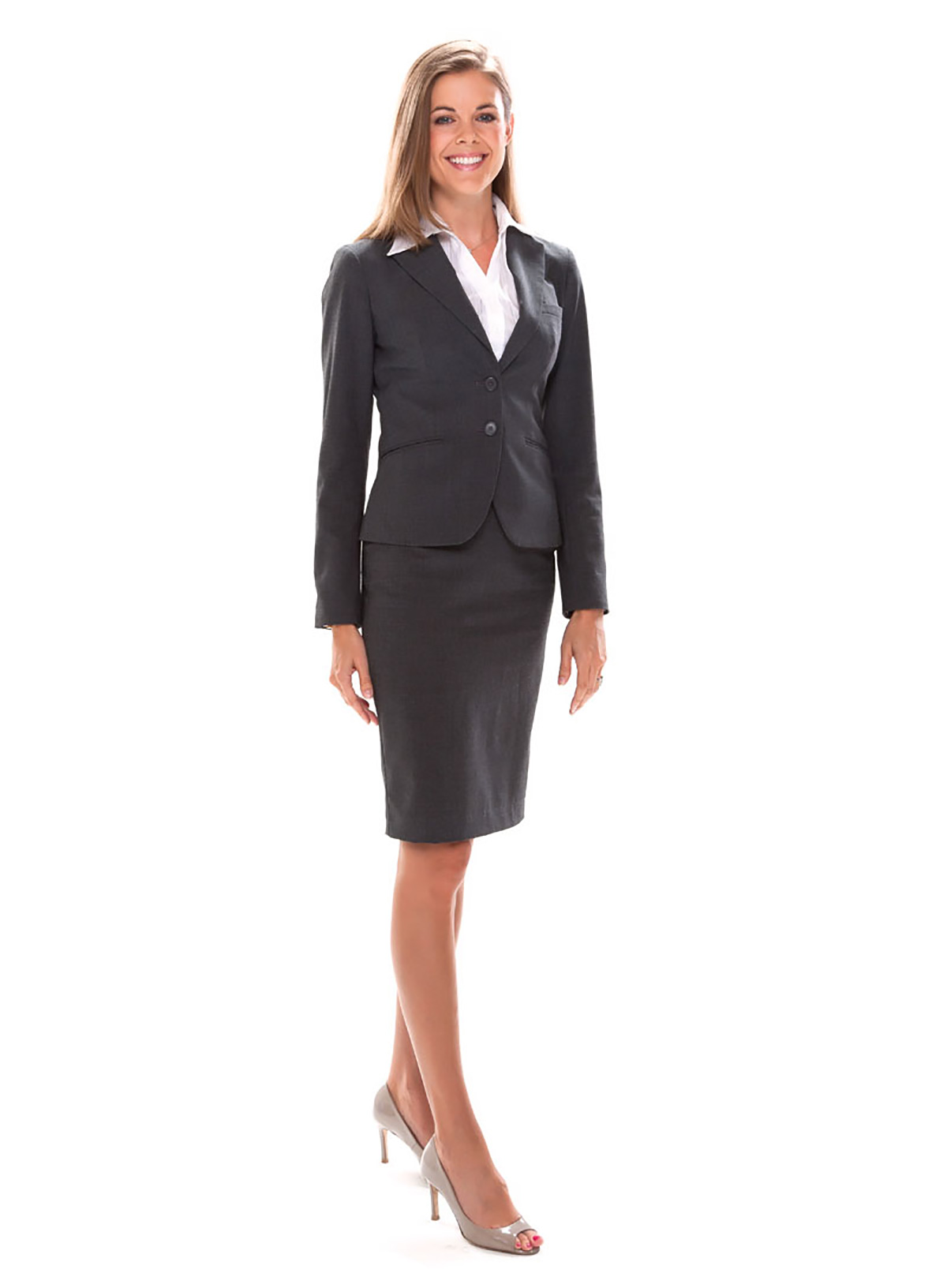 Emily G. Heckert, 31
Investment Consultant,
Personal Financial Services
Northern Trust
NorthernTrust.com
As a licensed investment consultant, Emily G. Heckert works on a team that provides investment management, banking, lending and financial planning services to wealthy individuals while bringing new business to Northern Trust. "Clients experience a sense of empowerment when they get their assets in order, align their investments with their life goals, and know they have a plan in place to meet their financial needs," she says.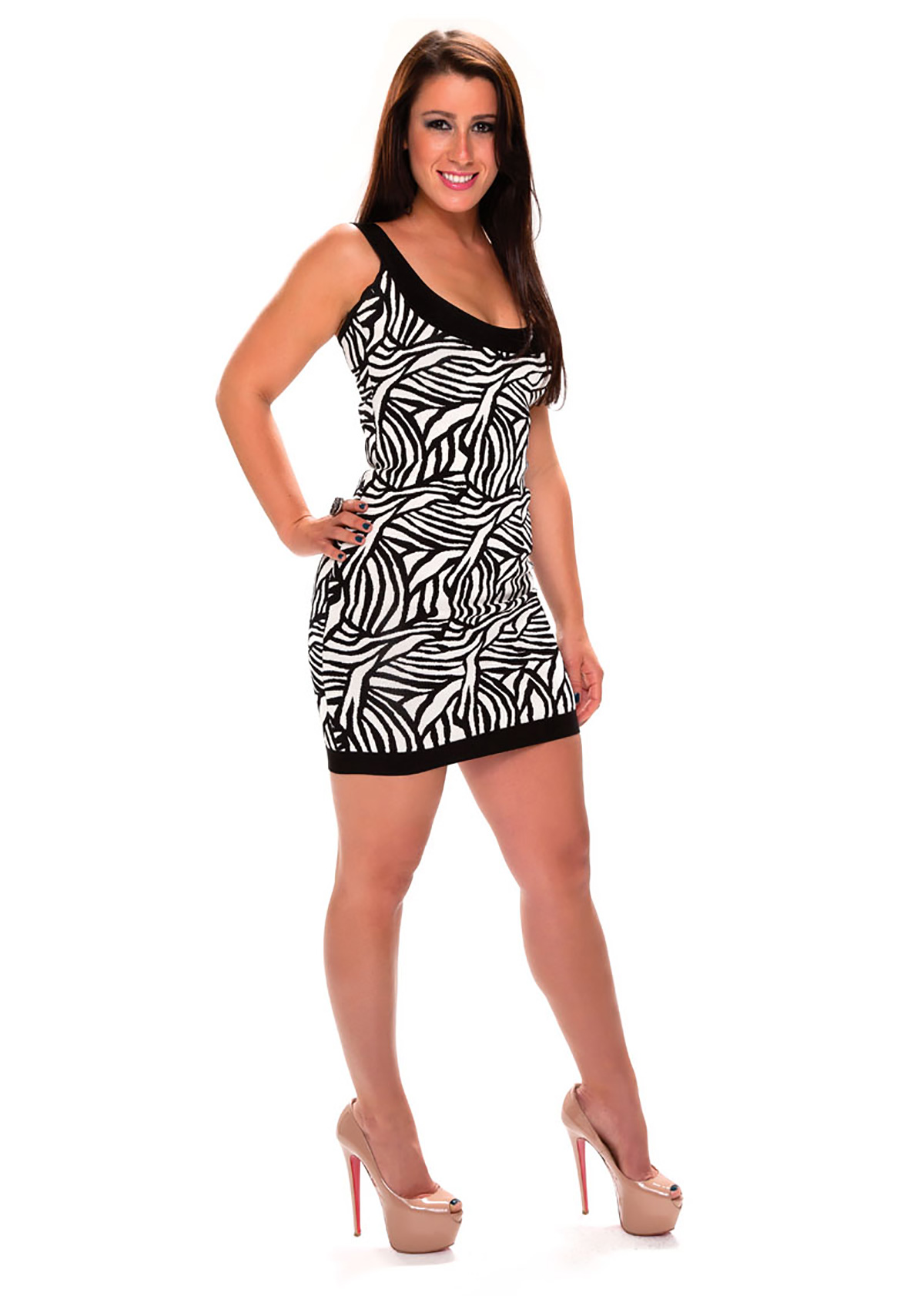 Lindsey Sky, 24
Recording Artist
Stop Don't Stop
LindseySky.com
By day, she's a marketing director for a major law firm, by night, she's a singer who just released her first album, Stop Don't Stop, soon to be released on iTunes. Her first single, "My Love Screams," featuring American Idol finalist Matt Giraud, has already received more than 2 million views on YouTube. "Growing up, I was too insecure to believe that I was good enough to pursue my dreams," she says. "Today, I realize that I'm deserving of all the blessings in my life and strive to pursue all of my passions and dreams wholeheartedly."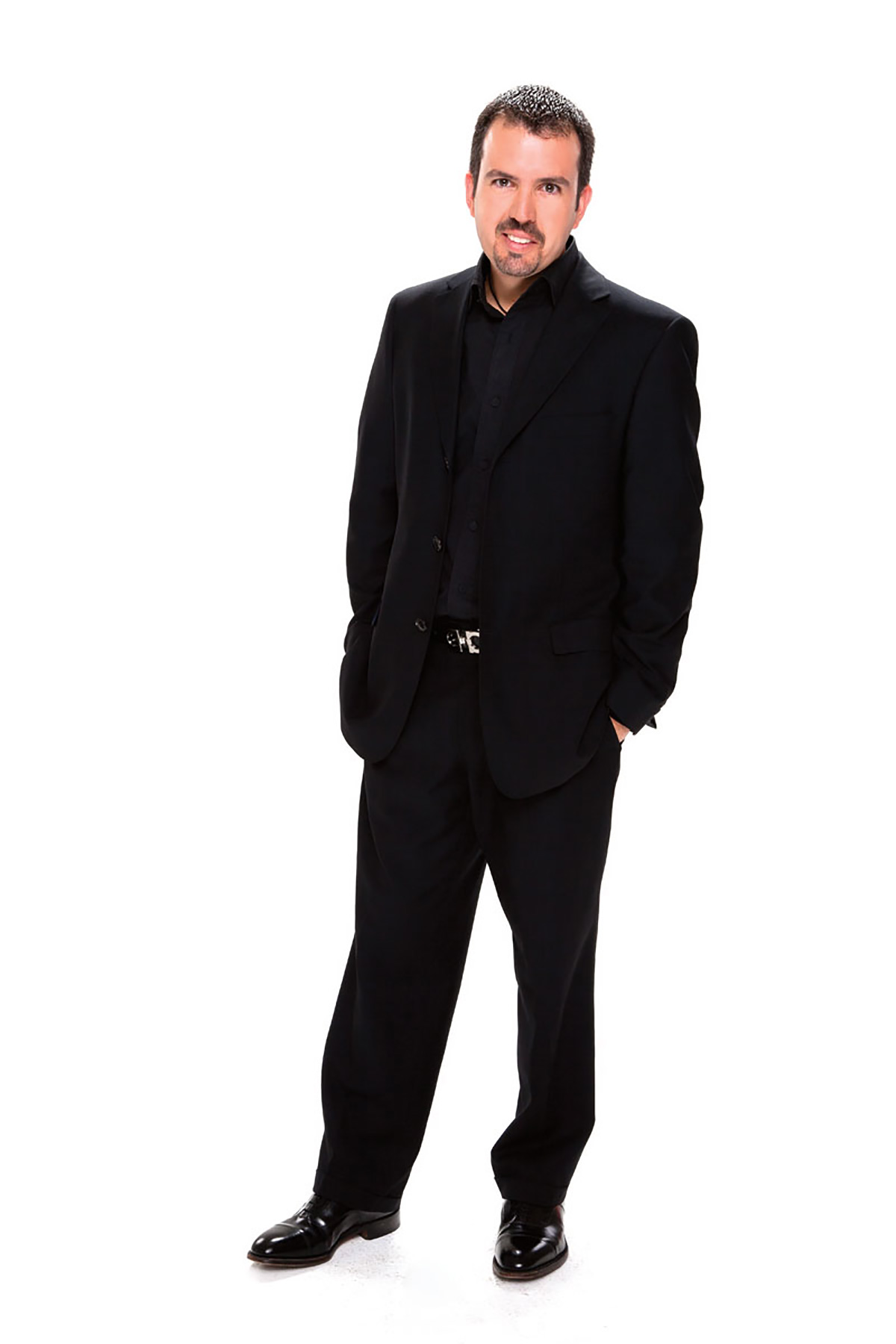 Daniel Silva
, 37
Director
Silva Heeren
SilvaHeeren.com
In today's world, if you're website isn't up to par, you'll surely be trailing behind the competition. That's where Daniel Silva and his team at Silva Heeren come in. "Since technology changes constantly, we make it a priority to stay up-to-date with all the new-age tools that pop up so we can create websites for our clients that are modern, competitive and relevant," he says.