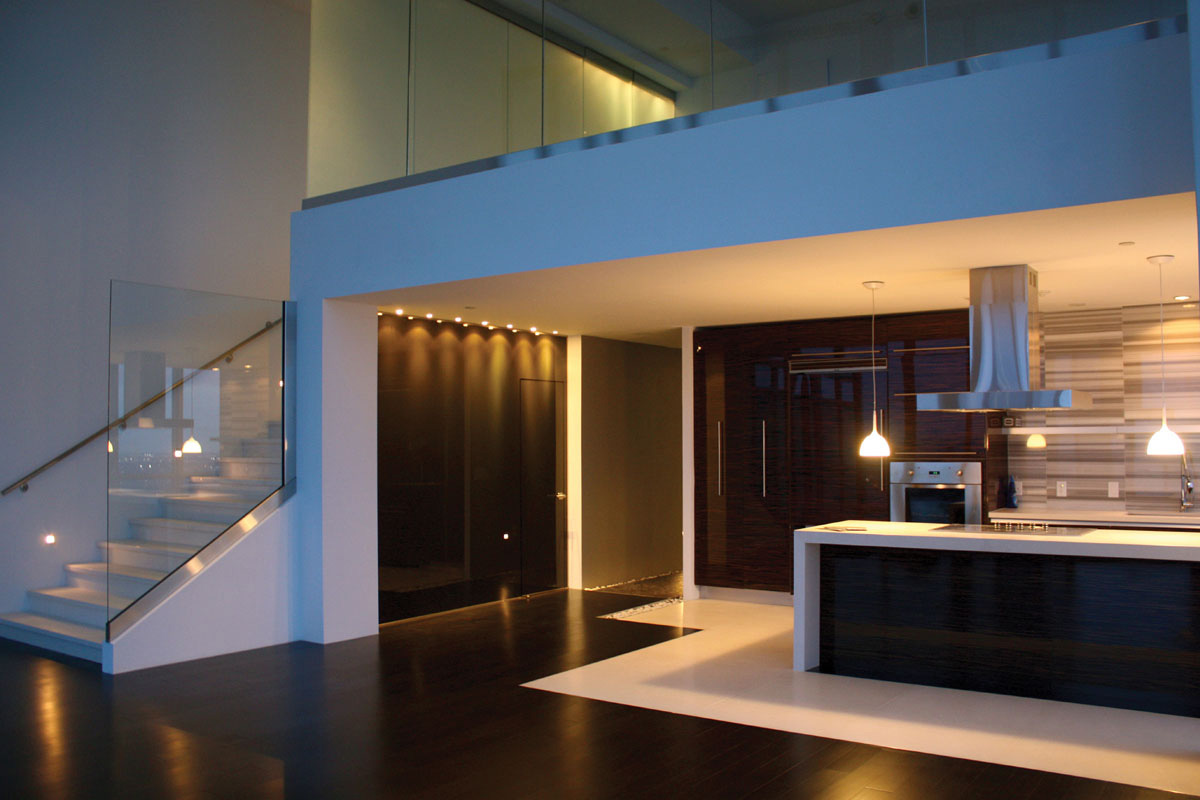 One can't stress the important of interior design enough. We spend most of our days at home and in the office, so those environments should reflect who we are, as well as being soothing, comfortable and inspiring at the same time. The interior design process may look simple enough. But it isn't. Even a small project can be incredibly time-consuming, especially when one isn't sure where to source the desired objects or where to put them.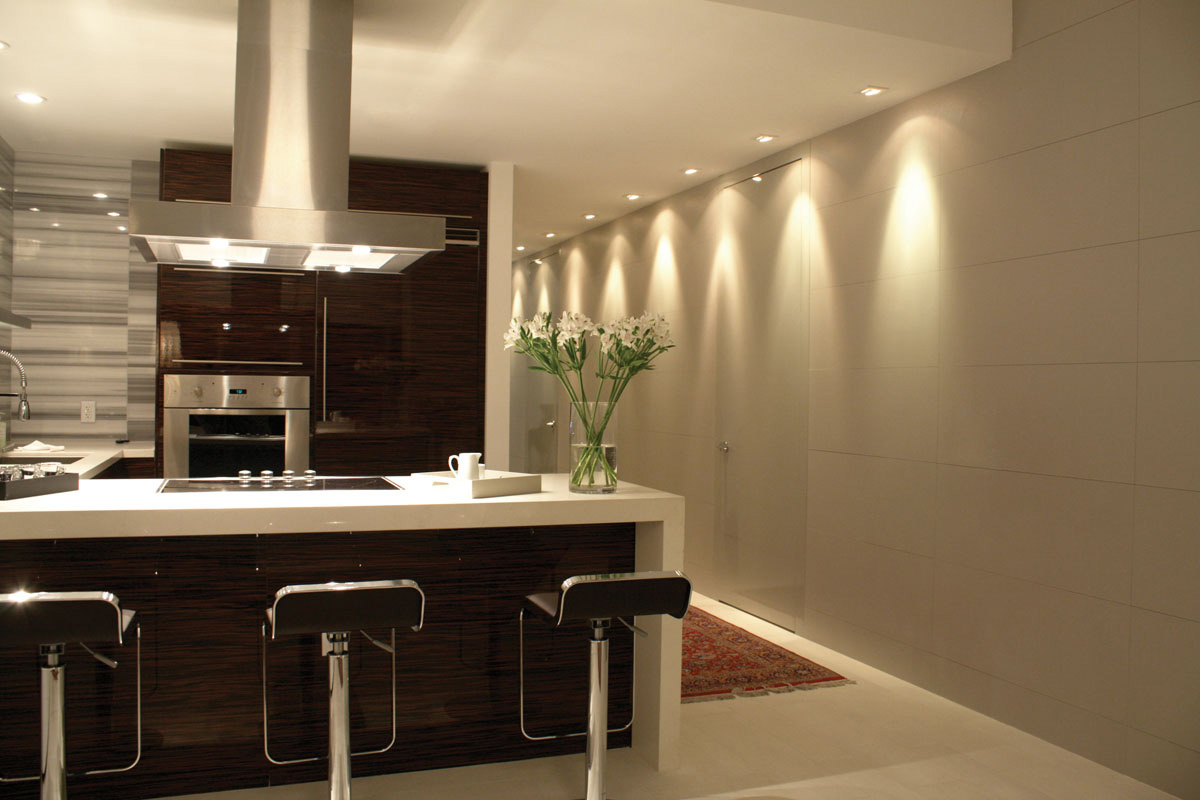 Designer Dominique Bonet of Lineaire Designs not only removes the stress but brings her own unique style and wide-ranging life experience to each job. Bonet grew up in one of the most fashionable cities in the world, Paris, and her diverse career started in Caracas, Venezuela, where she had the pleasure of working with noted and famed Vogue photographer Franco Rubartelli.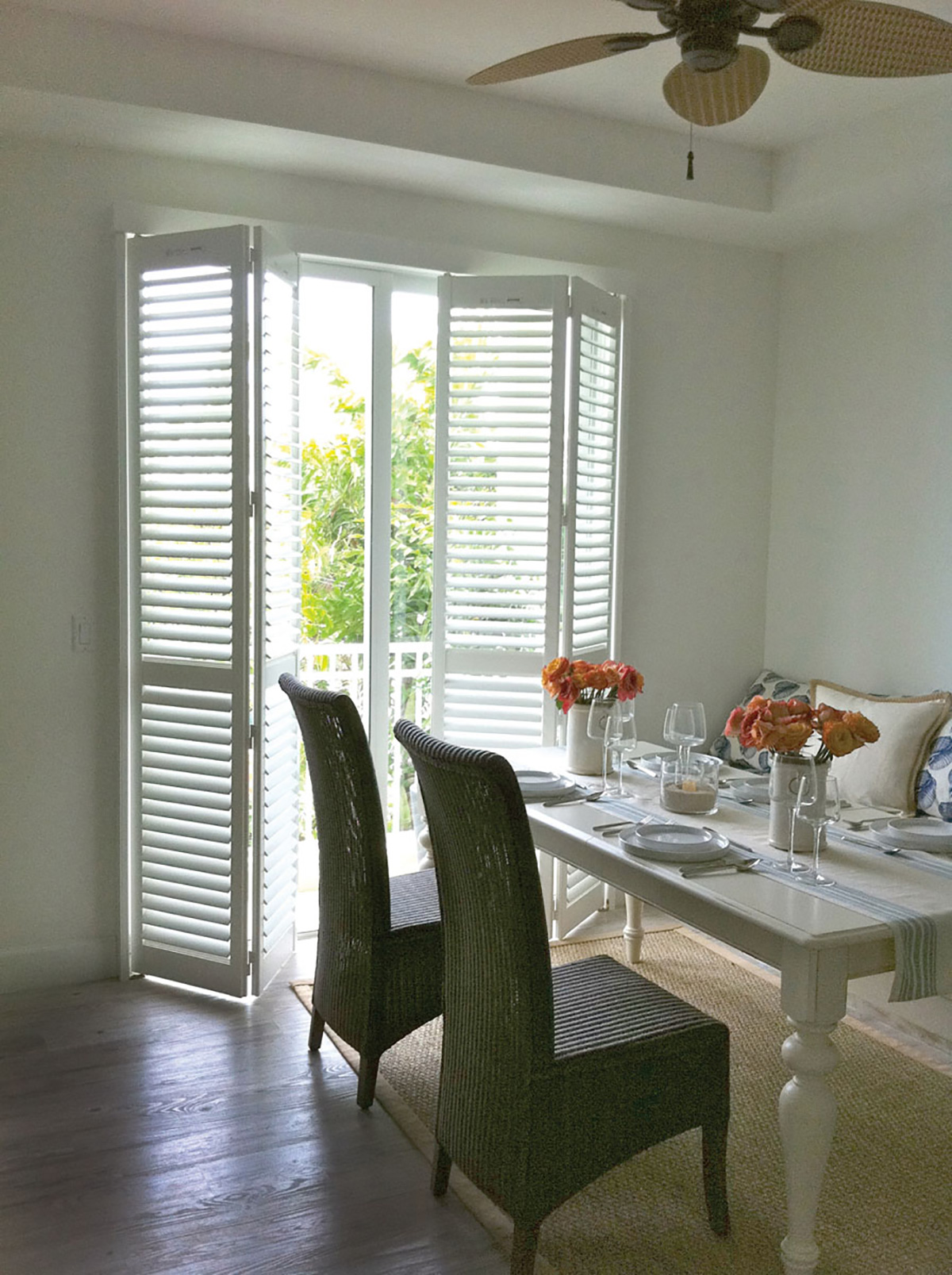 According Lineaire Designs Managing Partner, Alejandro Bonet, Dominique also co-founded and managed Grupo 35, one of Venezuela's most prestigious advertising agencies and production companies, considered the "Best Advertising Production Company of Venezuela" for 8 consecutives years. She's also worked as an art director and set designer, producing television commercials for clients such as Visa, MasterCard, PepsiCo, Ford, Gap, and many others.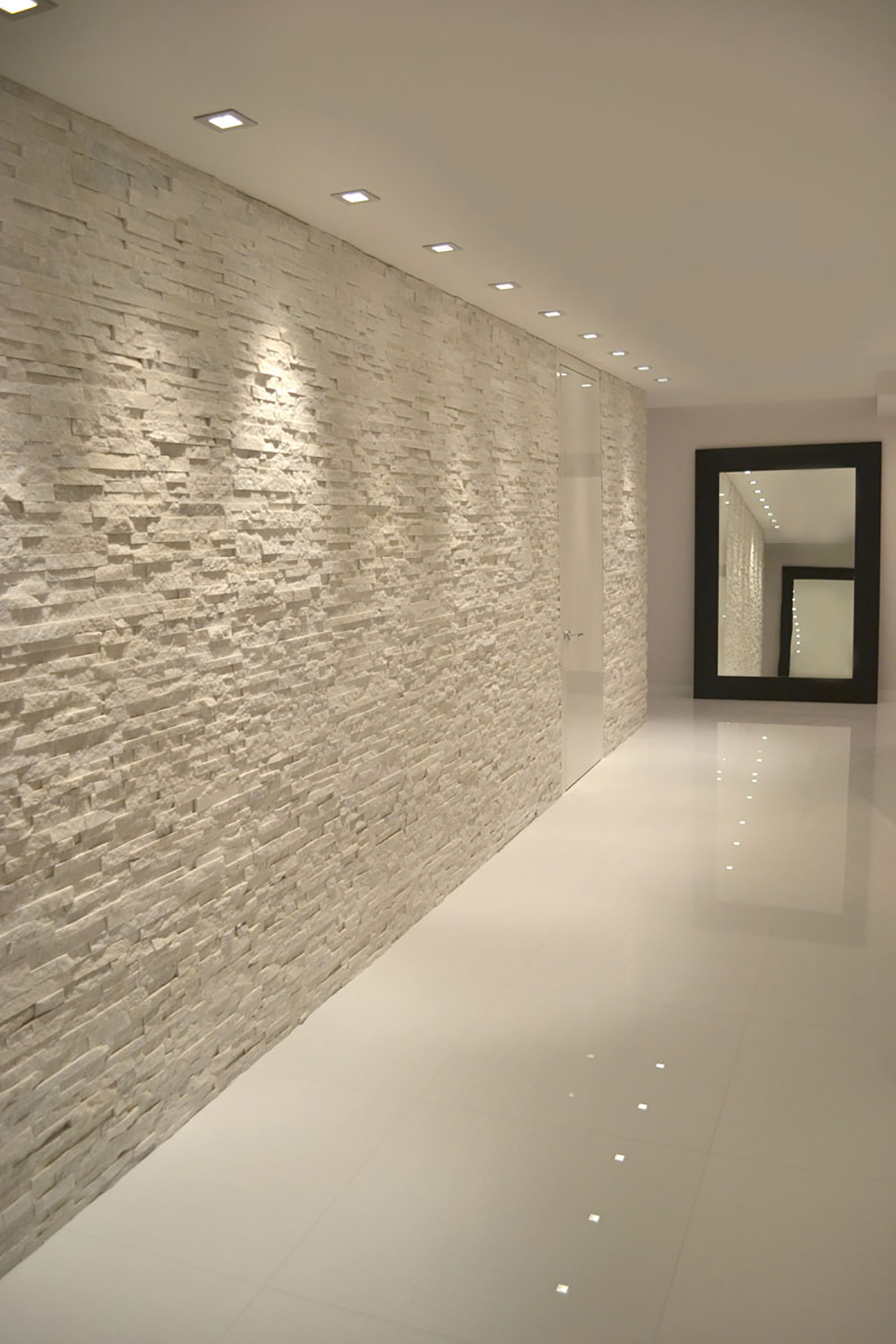 In the process, her work has won over 110 national and international awards including Bronze Medalist at the New York Film Festival for "Best Art Director" and a Gold Medal for "Best Set Design" at the London International Advertising Awards. Just under 3 years ago, Dominique took her creativity in a new direction and founded Lineaire Designs with Alejandro, a graduate of Marketing & Management from the University of Miami.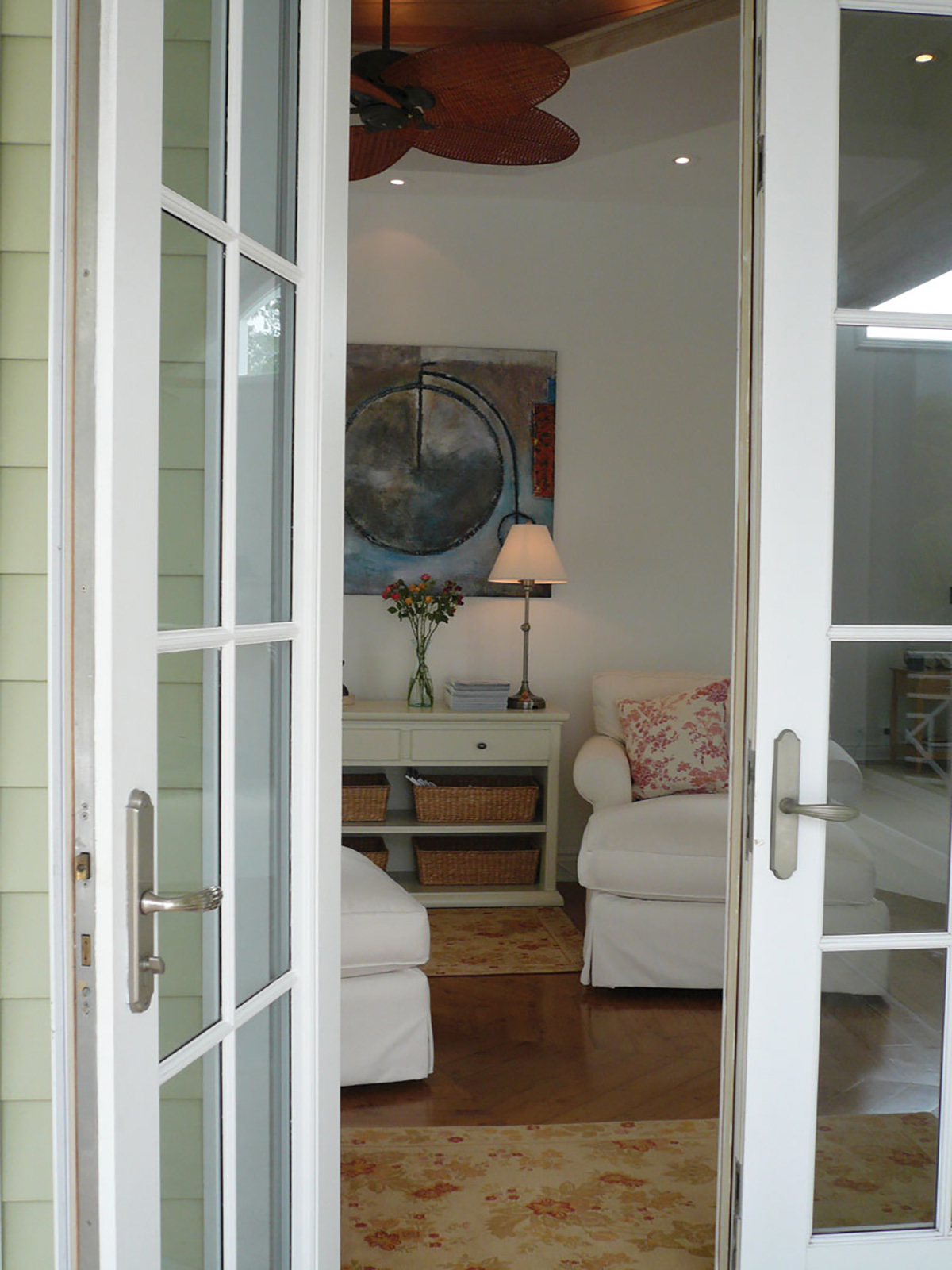 The company name, Lineaire, is French for linear and fits seamlessly with their style, which is clean and minimalistic in design. "We believe that a few good design elements used in the right way can create a great effect," says Dominique. "Our level of aesthetics is very high but we always keep functionality in mind. We're a fully integrated firm, working a lot with international buyers, and striving to make the lives of our clients as easy as possible." In fact, the firm even affords clients the opportunity to travel back to their home countries once an approved design is established so that when they return to Miami, they can rest assured that they will walk into a beautifully finished unit.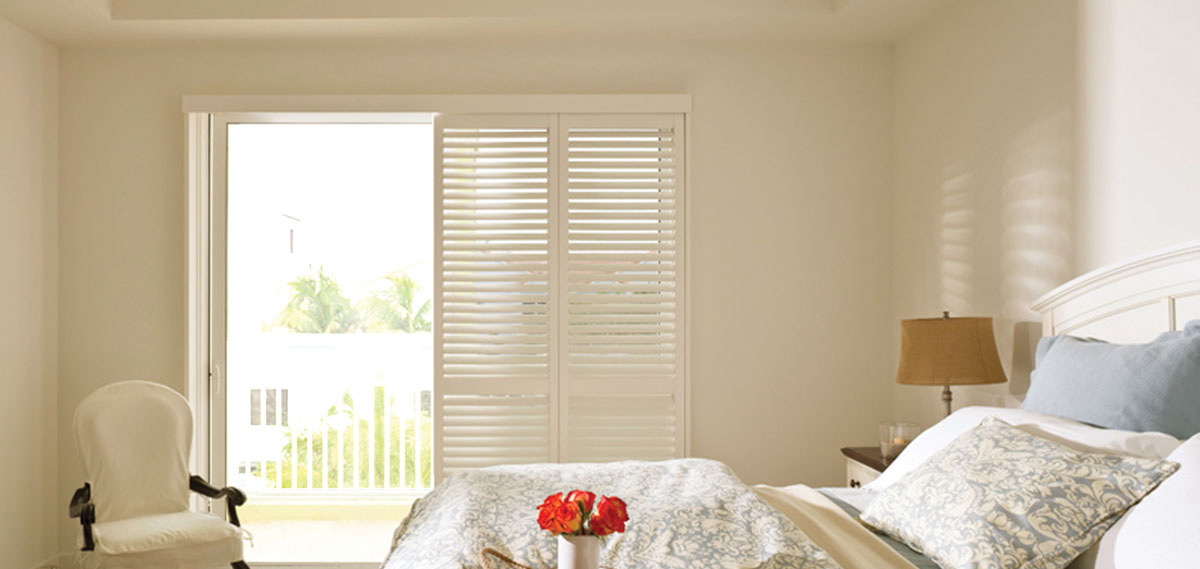 That commitment to quality has garnered Lineaire Designs significant recognition. "In less than 30 months, the firm has grown from a concept company to a company that has over 35 employees. Additionally, they are currently designing and developing over 14 projects at a time and more than 40 projects per year. "We are currently working on 9 projects at Marquis, including a 7,500-sq.ft. penthouse; 2 projects at Paramount Bay; a project in Canyon Ranch; another project in South Beach; and we are finishing up the decoration of a small hotel in Hollywood Beach."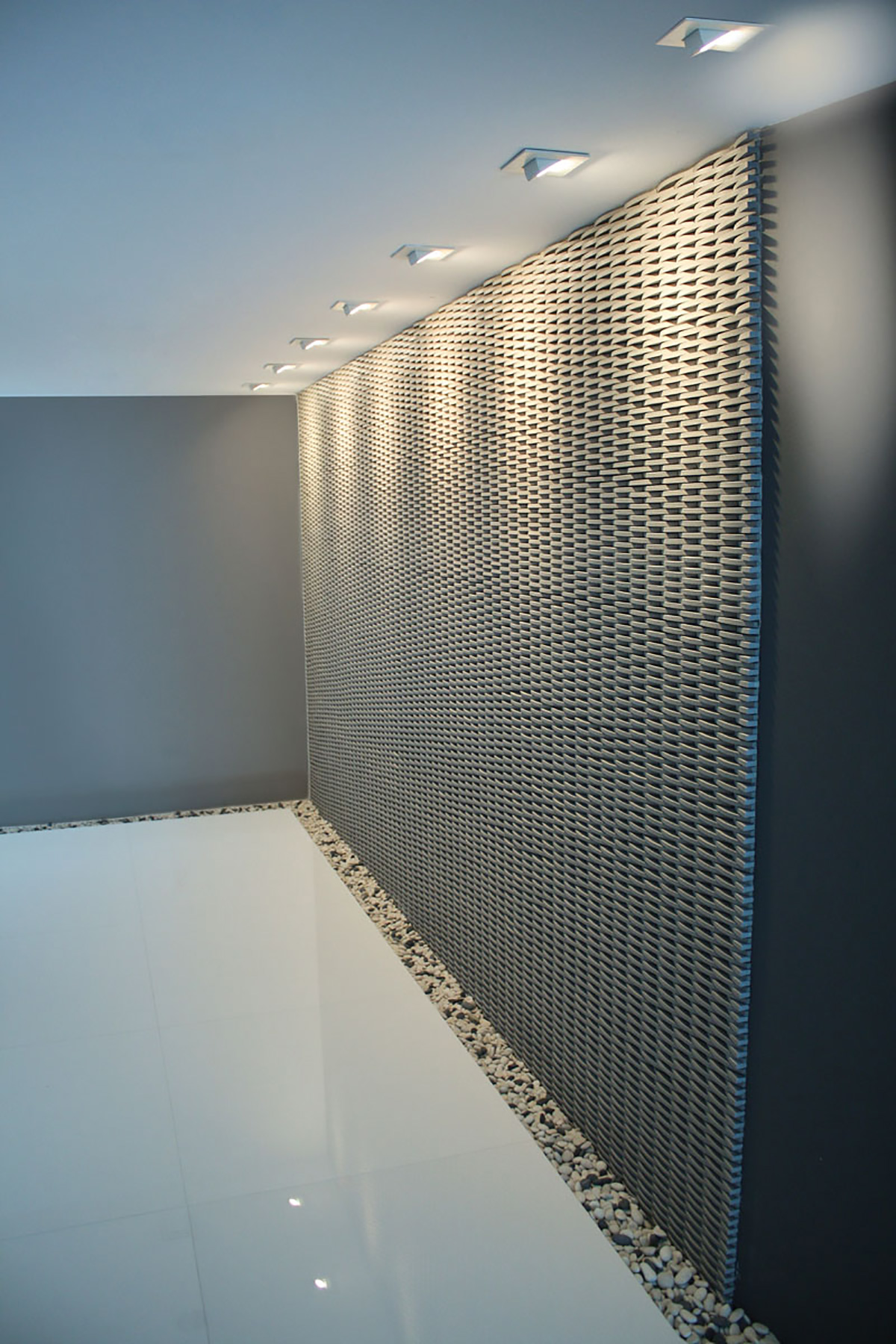 And expansion is in the works. "We currently have a showroom at Marquis, where we have remodeled over 45 units. Our plan for the near future if to open 2 more showrooms at other high-end buildings," they say. "The company mission is to be the best option for demanding buyers that are expecting high-quality work and a high level of aesthetics at an affordable price."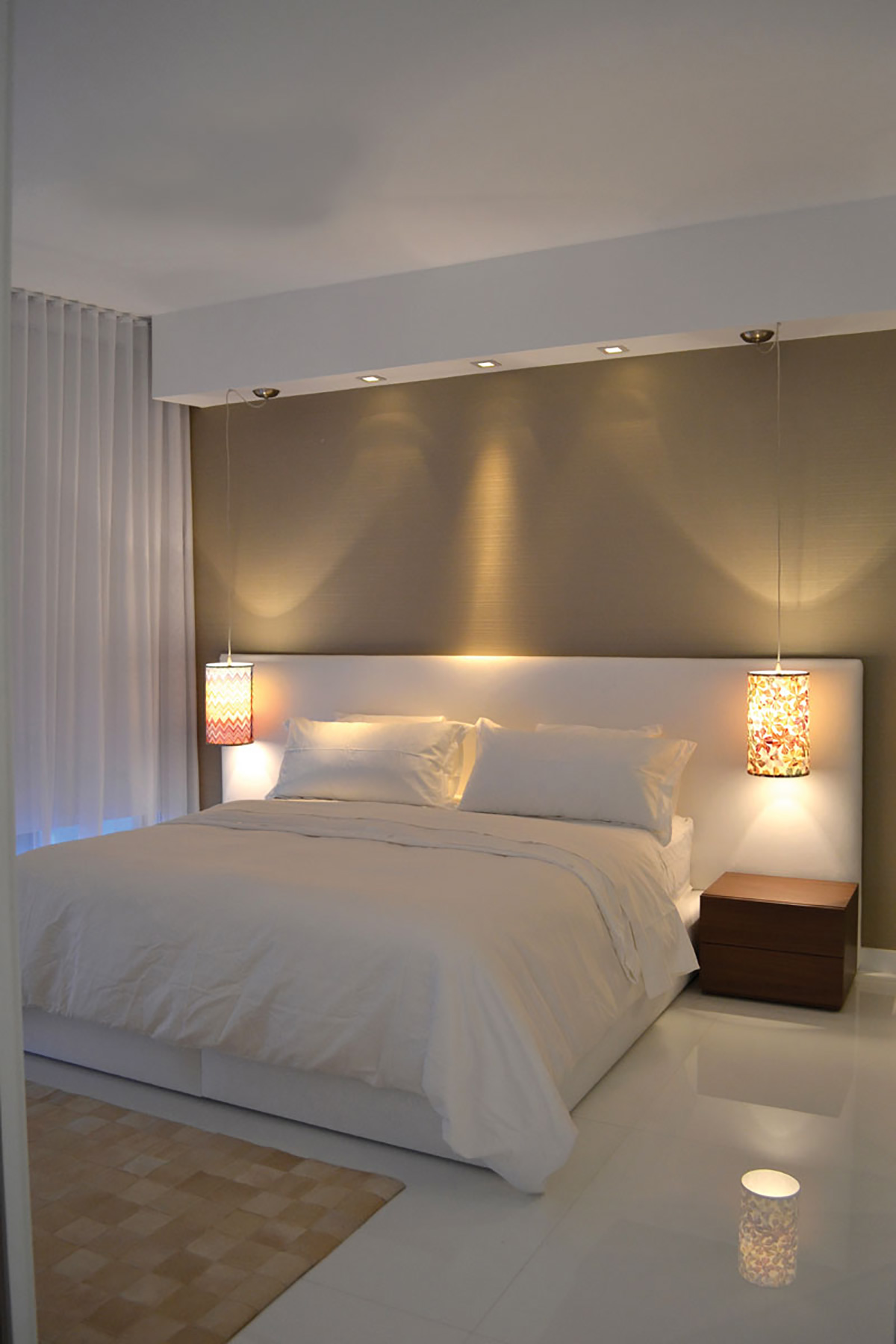 What's more, the Lineaire Designs team wants clients to feel that they got the best value for their investment and that they can rest easy knowing that a team of professionals will finish their project in a timely manner, on budget and with outstanding quality. The firm works hard to be known for their top-notch work and very sophisticated taste at an affordable price.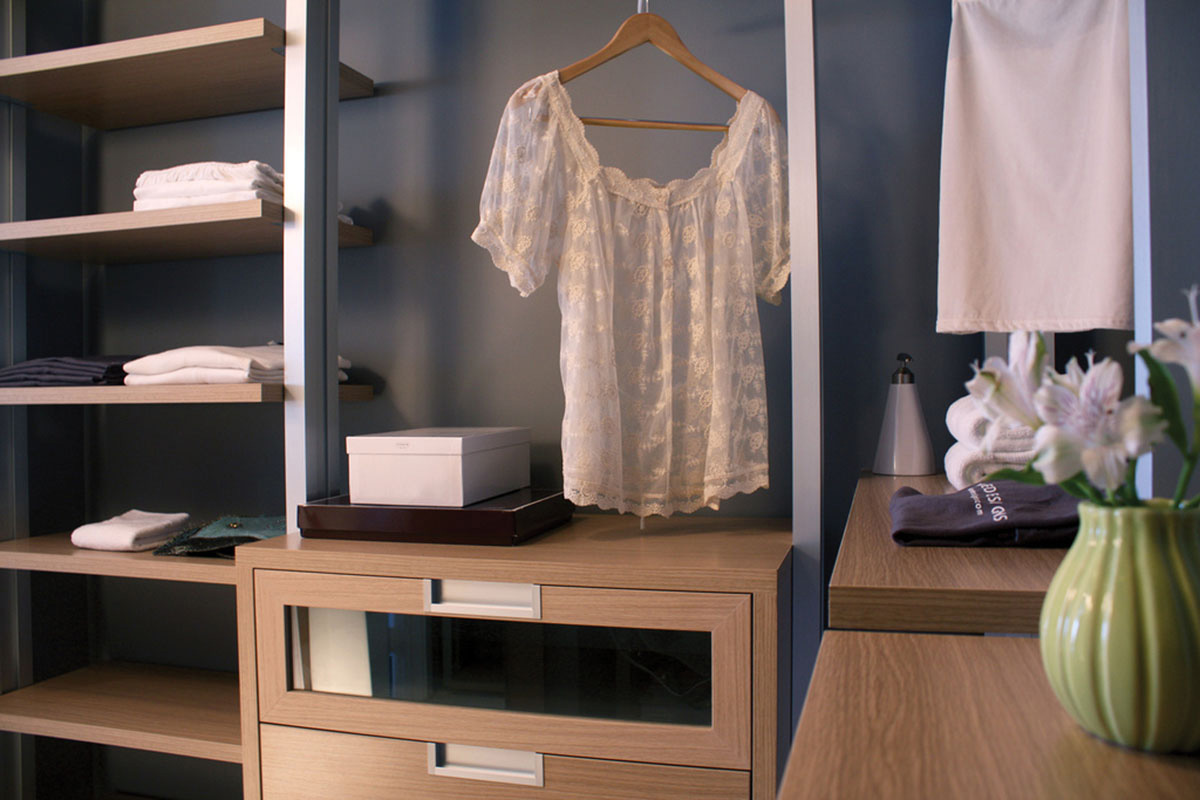 When it comes to advising their clients, and those reading this article, on design decisions, Dominique says they believe that all elements are important — from the smallest detail to the biggest one — since they all should help create the desired look and atmosphere. "It's a perfect balance that creates harmony," she says. She also believes that one of the most important elements in a design is the lighting, which can change the atmosphere of an apartment, house or office completely.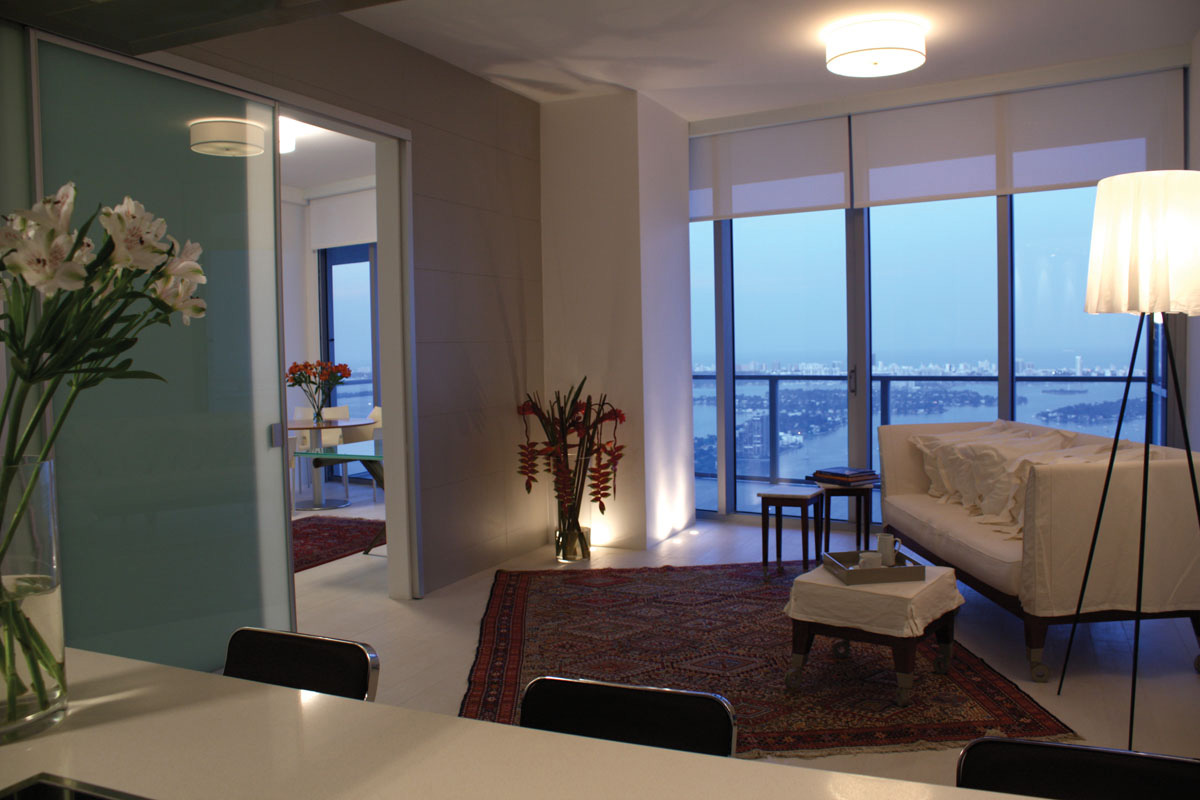 So what makes Lineaire Designs stand out in design-savvy South Florida? "We have over 20 years of experience in the design field," answers Alejandro. "We are a full design firm. We can help from conceptualization to interior design to turn-key. We offer high-quality workmanship and a high level of aesthetics at affordable prices. We're easy to work with, known for our integrity and honesty, and every project is supervised by a renowned designer."
All that effort toward total customer satisfaction pays off. As a recent client at the Marquis Residence says of the design team: "I'd unreservedly recommend them to anyone. They are a pleasure to deal with and they completed the project on time, on budget and with quality." The client also found them trustworthy and willing to go outside the scope of work when needed."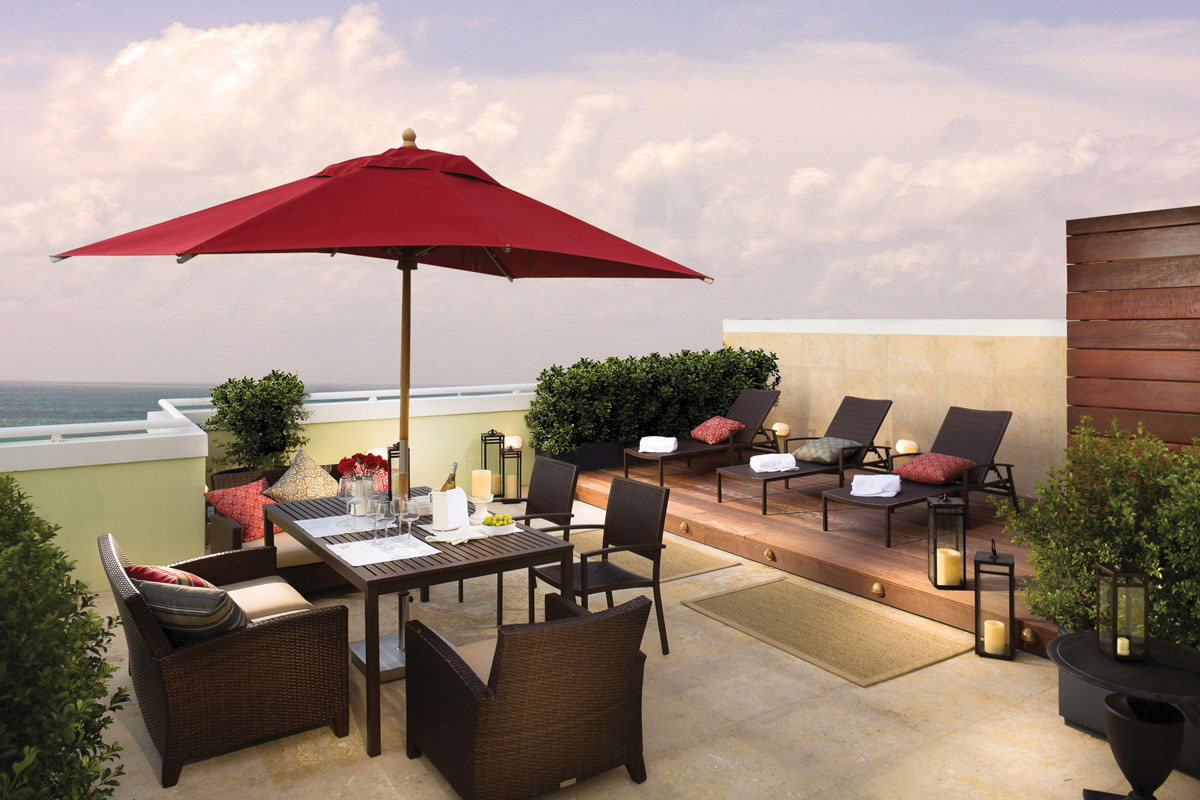 "To sum up, we are a boutique yet affordable remodeling and interior design company specializing in high-end condominiums in South Florida," concludes Alejandro. "We strive to pay close attention to details and customer service." As such, in the last 18 months, they've remodeled over 55 units in condominiums such as Marquis, 900 Biscayne, Epic, Ten Museum, Canyon Ranch and Mei. "We've been lucky enough to work with people from many different countries — from South America to Canada to Europe. Each new client provides an experience from which we are able to learn a lot."
To take your interior spaces at home or work to the next level with the team at Lineaire Designs, 1000 Brickell Ave., #1005, call 954.701.6650 or visit LineaireDesigns.com.