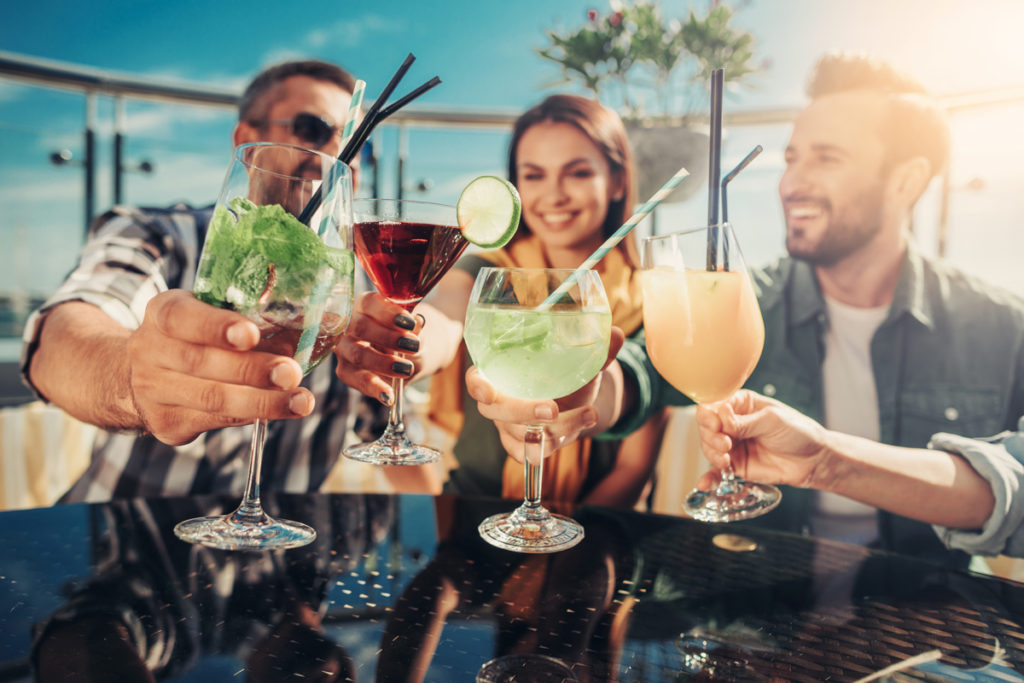 Empty chairs between seated guests. Plated courses replacing buffet or family-style spreads. Hand sanitizer strategically placed where people will be congregating. Welcome to holiday season entertaining at home in the Now Normal. "The food went from buffet stations to a culinary chef that is all about presentation and the experience," says Monica Pardo, CEO of Monica Pardo Events, one of Miami's leading event planning firms. "Storytelling has also made a comeback because you're able to sit back, relax, eat, drink, and be merry with those closest to you. You can also add a musician who sings live or a band for dinner and a show. It harkens back to a time that we took for granted and a moment we now value more than anything: time spent with loved ones and the ones that mean the most to us; versus spending 4x the budget just to turn your house into a theme park. These dinners are to share and retell good times, with menus that are customized to entice your tastebuds with inventive dishes and unique cocktails, and tablescapes that are magazine worthy."
To assure a safe event as well as an entertaining one, Pardo and her staff take the most effective precautions possible, wearing masks and gloves and covering their shoes. The table is set and the catering is taken care of in a tent outside. That's just the tip of the iceberg when it comes to tips and tricks to ensure a responsible yet festive fête.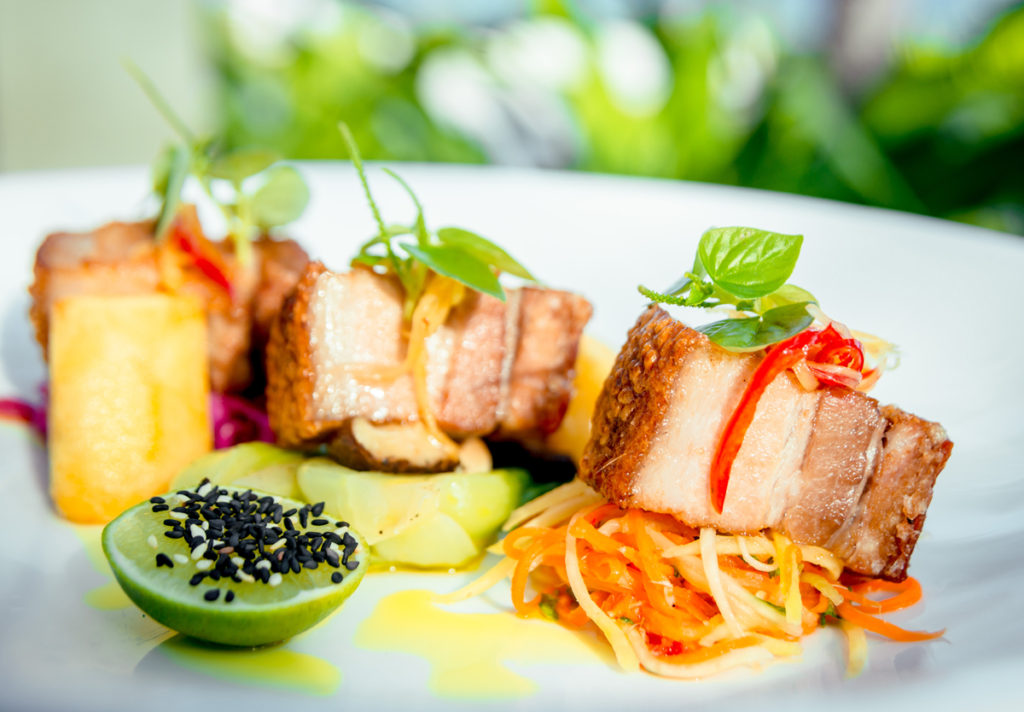 Hostess extraordinaire Cristie Besu of Eat Me Guilt Free says the key to any successful party starts with the drinks! "Create a few signature cocktails and have someone serve them with a mask, in lieu of allowing your guests to create their own drinks and mixers a la carte," she says. "Coming up with libations that are perfect for the occasion gives you a chance to wow your guests with your creativity and keeps them feeling comfortable while still having a choice." She also likes the idea of creating cute personalized hand sanitizers as a gift guests can use and take with them — placing them at the entrance, at each table setting, etc. "You can also add to the ambience with a signature scent using essential oils!"
More interested in dining out than in? Antonio Braschi of Key Biscayne's Costa Med has you covered! "Outdoor events are always going to be safer, but make sure to keep the music down so people don't have to shout at each other," he says. "Tables should be six feet or more apart, but when a group (max 6 persons) has been given a table, they can sit at the normal distances." But what about health checks? "Depends on the situation, at the restaurants we take our temperatures, but are not required to take customers," he says. "At home, I would not entertain anyone that has not been tested recently."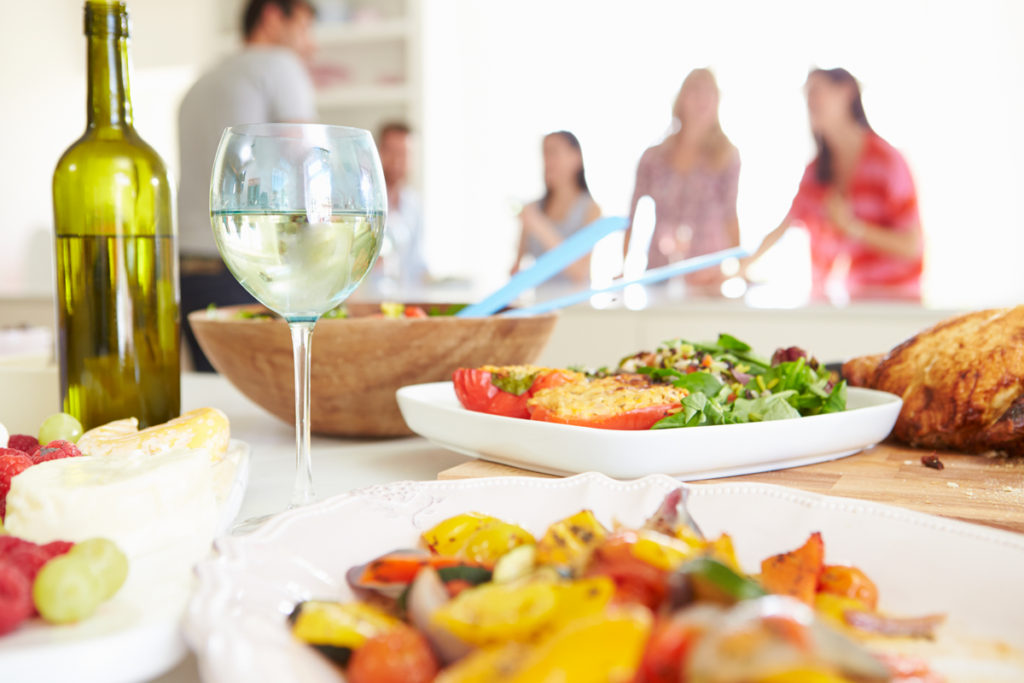 Steven Perricone of Perricone's Marketplace & Café recommends assigned seating. "You can use little place cards," he says. He's also a fan of a pre-dinner email. "Communicating what measures you are taking to keep everyone safe is never a bad idea," he says. "Also, reminding people that if they themselves feel sick or anyone else that they have come in contact with does, please stay home, out of an abundance of caution."
Monica Pardo agrees. "If you're going to be strict and want your guests to keep their masks on when they're not eating or drinking, and keep six feet apart, this should all be stated from the get-go," she says. "Especially if there's someone with an underlying condition, your guests will understand and follow directions. I would include it in the invitation, as a separate note card or as an attachment in a group chat."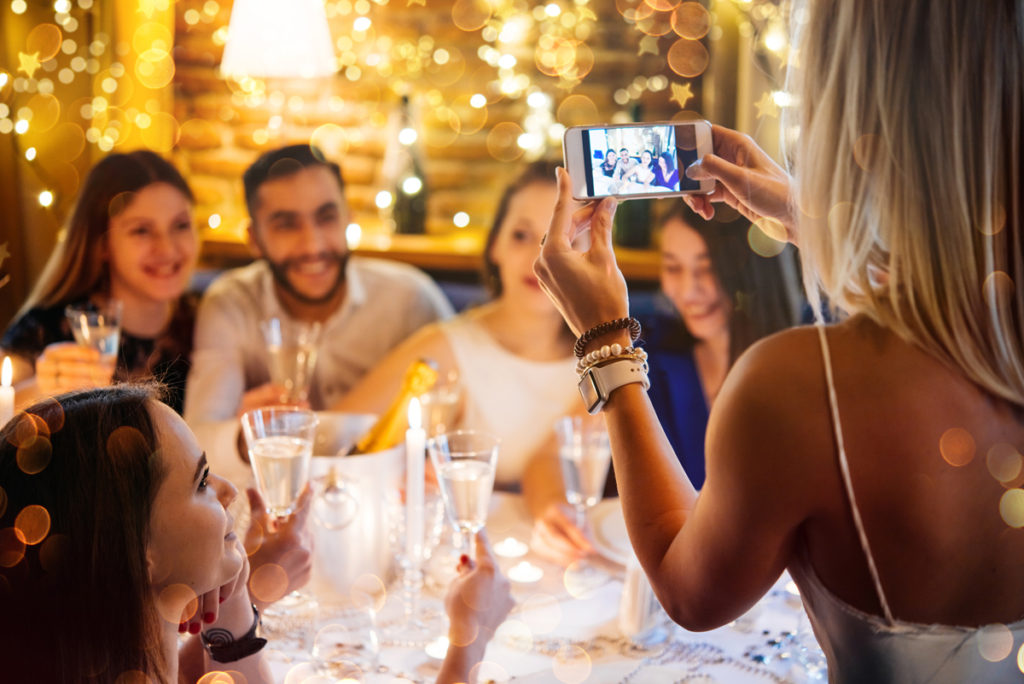 Surprisingly, most party experts agree you don't necessarily need to go disposable. "I think that regular cutlery is fine, just make sure that you plate your guest's dishes, prepare their cocktails for them and maybe it's a good time to invest in those little individual salt & pepper shakers — they are always an elegant touch," says Perricone. "Always try to eliminate things that need to be passed around the table." The disposable exemption, however, does not extend to the bathroom. "Make sure you have disposable towels readily available in the restroom for guests to dry their hands," advises Besu.
While some people may be nervous about entertaining during a pandemic, there's a lot to be said for getting loved ones together. "There are risks to isolation," says Dana M. Litt, Ph.D. "Anxiety, unease and missing your connections with friends, family and others can take a toll on well-being. We shouldn't underestimate the basic human need for social support and interaction. Not only does it enrich our lives, it also keeps us happy and well."
As we head toward the 2020 holiday season and beyond, it's time to think outside-the-box and start what will, hopefully, become grand new traditions. "I don't know how your Thanksgiving is but for my family there's a 3-stop minimum — starting with your immediate family, moving on to your in-laws' get-together and finally to your best friend's home," says Pardo. "My advice would be to stay put in one household and obviously limit exposure to those who have any underlying condition and the elderly. If the grandparents can't travel, a care package of the meal should be delivered to them. You can also set up a Zoom so they feel part of the night."
How about welcoming in 2021? "Hopefully by that time we will be out of COVID, but I think we should try to celebrate like it's 1999," concludes Pardo. "Let's get together (safely!) to bring some good energy to closing the weirdest chapter of our lives and ringing in what's sure to be one of the greatest!"