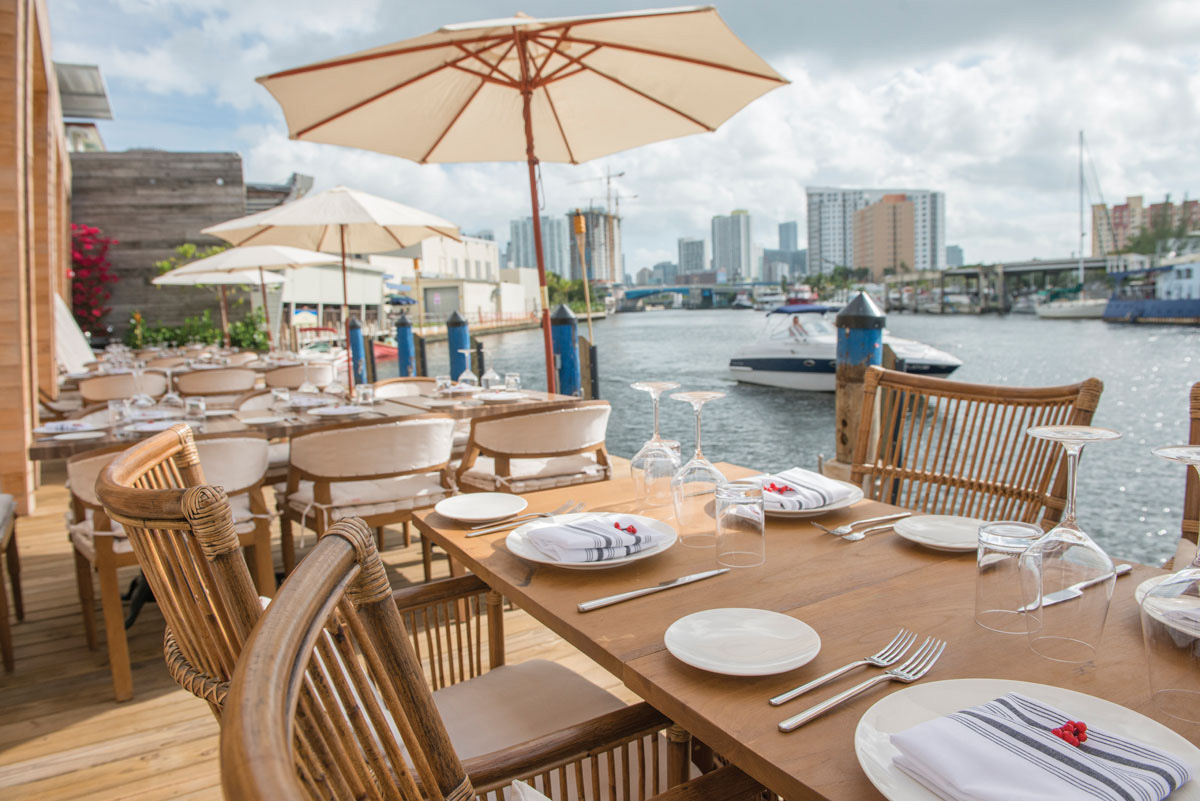 You'll have to provide your own Survivor track as entrance music, but arriving at Seasalt And Pepper is just as impressive as a full-house Vegas bout. The valet area looks like an auto show, with shiny supercars arranged in tight rows just begging for a test drive. Unfortunately, no amount of smooth-talking or name-dropping will get you into the driver's seat. Masts of parked sailboats jut from behind the building and make you feel like you've arrived at the VIP tent of the Miami International Boat Show. Even in a sport coat and khakis, I felt inappropriately dressed for the venue. Maybe what I needed to complete my outfit were the leather racing gloves of a racecar driver or the bare feet of a yachtsman.
I don't recommend arriving without a reservation, but a short wait at the bar allows some time for the ambiance to soak in. All around, there are rich ocher, teak and gold textures like a pharaoh's tomb except better because there are no frightful mummies. There's no coarse sand here, but there are plenty of views of the tranquil water and Brickell skyline. Complimentary seasoned flatbreads arrive quickly while waiting for drinks. I could've easily passed the evening drawing little olive oil circles with warm bread and eating the masterpieces, but my table was ready. As the hostess walked us to our seats I absorbed the art. The décor really sets the tone for a singular experience, especially the dramatic centerpiece with its lacquered rays shooting in every direction.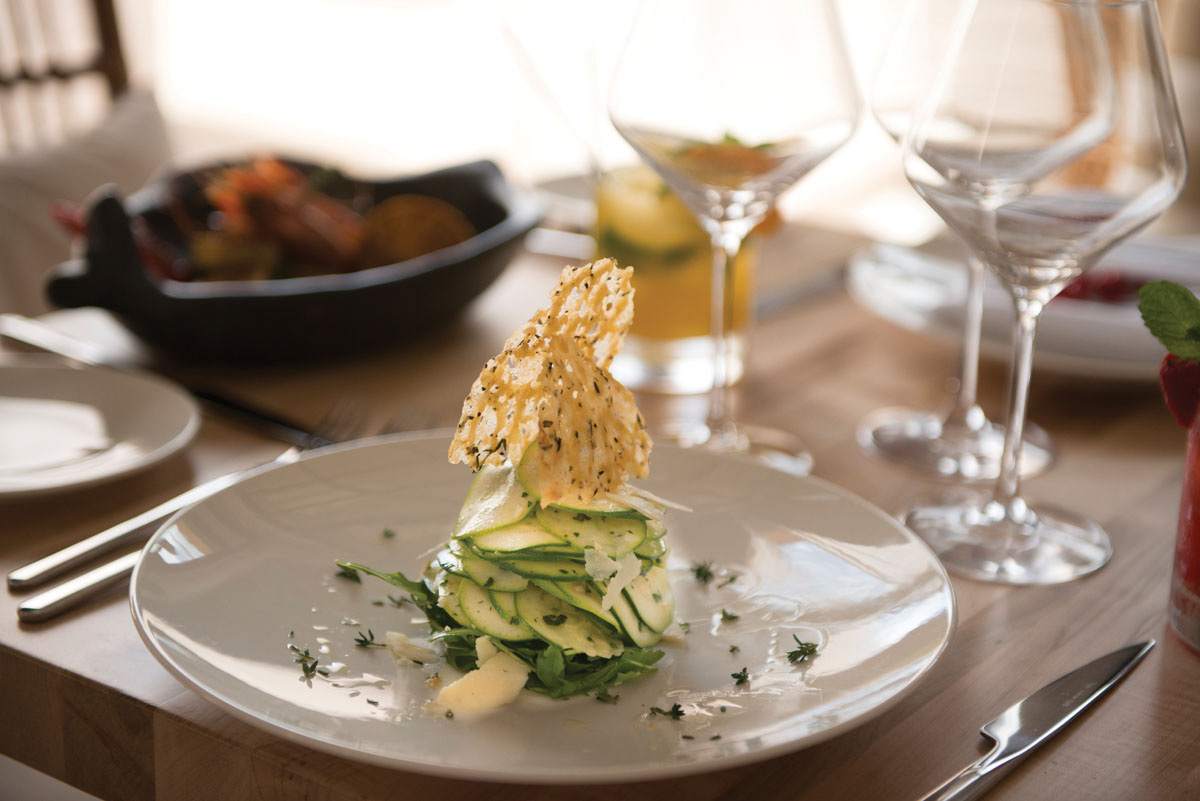 Orson Well's protagonist in the classic sci-fi novel, The Time Machine, travels to a distant future, and apparently Seasalt & Peeper used the device to travel to the 1960s to pilfer a master bartender and his treasure trove of classic recipes. Their take on the Negroni is a time capsule of the Rat Pack Era. The Perfect 3, calls for No. 3 dry gin, Campari, Cointreau and a twist of lemon. The Scotch Manhattan merges 12-year-old single-malt Macallan and Fee's Bitters a proprietary Sweet Vermouth-based blend…and I must've said pretty please because it arrived with a cherry on top. After these potent cocktails, some might be inspired and believe they're as light on their feet as Sammy Davis, Jr., or posses the golden voice of Frank Sinatra, but no one-man or woman shows, please…people are eating.
During our visit, the in-house sommelier selected over 80 bottles of wine and bubbly to share with dinner, a quarter of which are available by the glass. Much like the World Cup Finals, Argentina, France, Germany, Italy and Spain are heavily represented. Not to be outdone Australia, California and New Zealand round out the varietals category. On a warm Florida night, a crisp white or fruity red sangria and a breeze tickling your skin is the perfect combination for happiness.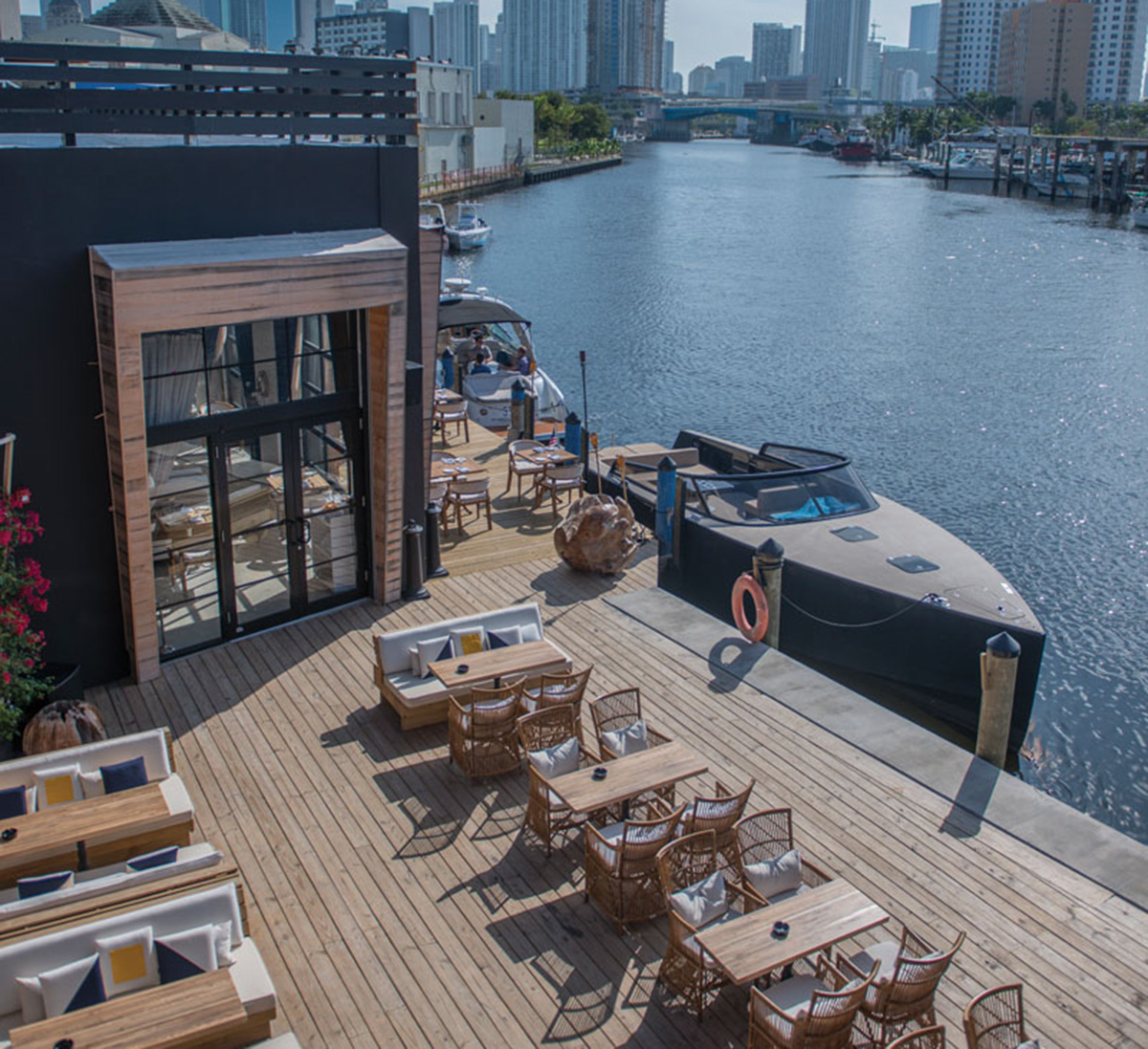 The front of house is filled with celebrities in their own right; they come from all walks of life and nearly every background. What's more, the service is attentive but not overly so. The servers waited for a natural pause like dry glasses and empty plates before appearing. Emilio, the butler from Mr. Deeds, could take some pointers from the staff…there's no sneaky-sneaky here.
Great as they are, the real superstars are in the kitchen. Chef Alfredo Alvarez and company plate according to French techniques, but the ingredients are a who's who of the seafood world. It's a daunting task to choose which to honor, but the Alaskan Black Cod w/ Broccolini, Fennel & Anise notes from Pernod liqueur, the Truffle-Crusted Chilean Sea Bass w/ Yukon Gold Potatoes and the Braised Calamari w/ a Mediterranean blend of Baby Artichoke, Greek Feta & Smoked Roman Tomatoes are absolute must-haves, regardless of the day of the week, time or reason you stop in to try them.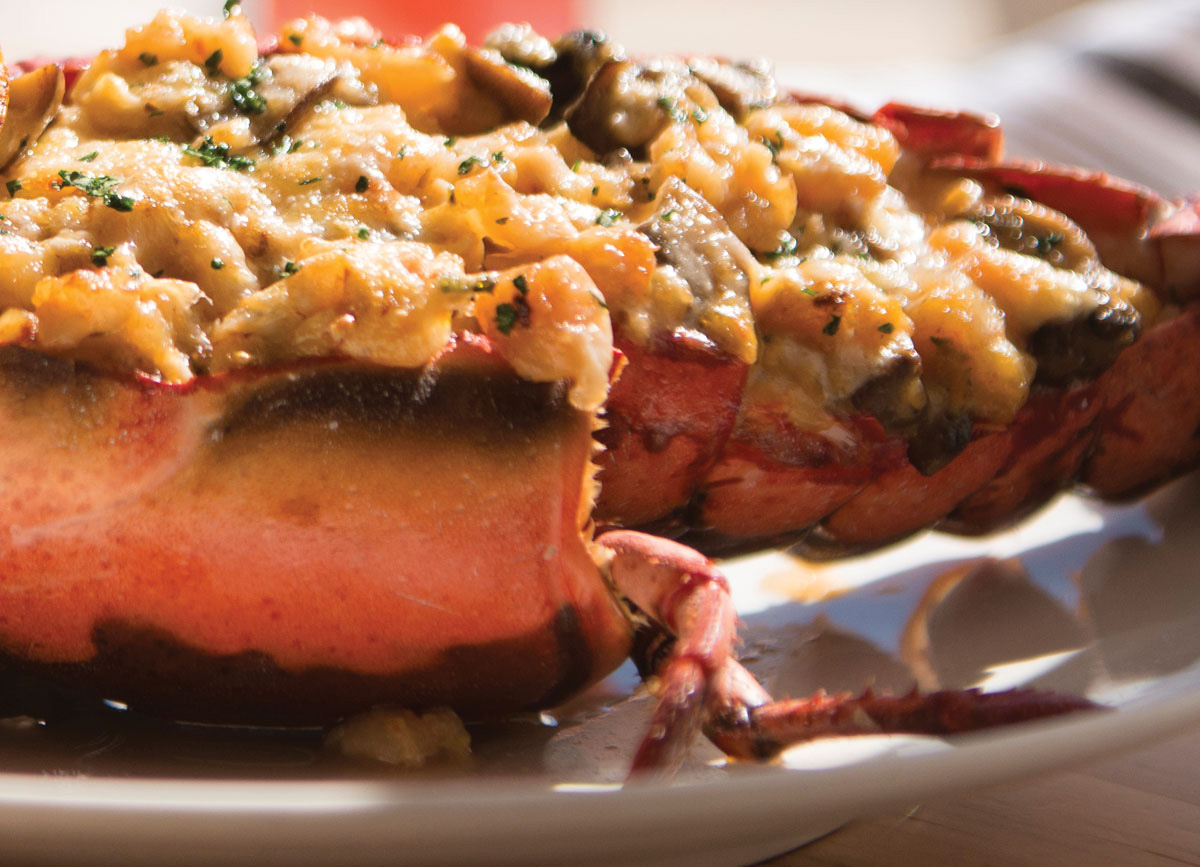 For those who pursue a more carnivorous lifestyle, Seasalt And Pepper offers the Filet Mignon w/ a Vino Tinto Reduction side by side with Sautéed Shitake Mushrooms, the Wood-Fire Roasted Veal Chops, and a creative Duck Confit over a Mâche, Lotus Root, & Palmito Salad drizzled w/ Raspberry Vinaigrette. Vegetarians don't have to contend with a plate full of sides like it's Thanksgiving. There's plenty of inventive options like Ratatouille with more veggies than a Buddhist Farmer's Market, Zucchini Croquettes eager to be dipped in cayenne remoulade, and a Fromage Plate that will have you coming back for more.
Blame the reason you ate as much as a construction worker after a 14-hour shift on either the quality of the meal, or their comfort level the place exudes. Whatever you do, make sure to look up into the night sky and notice the stars have aligned for you. You already know from the soreness caused by a combination of chewing and smiling that tomorrow will be different day.
YUM IT UP
The menu options and ambiance at Seasalt And Pepper are amongst the best in town. Here are a few delectable reasons to stop in and grab a bite and sip in style.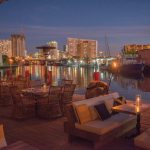 Waterfront Dining
Seasalt And Pepper's view of the river fears no competition in town. No matter where you sit, the waterscape and Miami's daytime vistas and nocturnal nightlights will ensure you have the best seat in the house.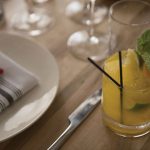 Peach Caipirinha
An amusing Brazilian drink by way of Georgia that blends Ypióca brand cachaça, fresh peach nectar, spiced simple syrup and muddled limes. Your tastebuds won't know whether to samba or country line-dance.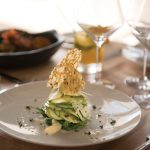 Shaved Fennel & Marinated Zucchini Salad
Tossed with champagne/shallot vinaigrette, then decorated with a parmesan crostini that will open your appetite with its a refreshing flavor that's as cool as A/C in a heat-wave.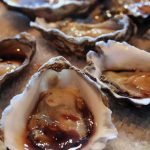 Raw Bar
You don't have to be a member of the Wu-Tang Clan to proclaim how much you like oysters raw, or on a half-shell, or seasoned with a savory broth. Jumbo prawns, littleneck clams and Maine lobsters are also locals at this bar.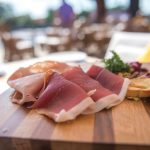 Charcuterie
You'll rack your brain trying to pick just 3 of the 7 choices of cured meats that include Mortadella, Prosciutto Di Parma, and Saucisson Sec served with caramelized figs, roasted walnuts, semi-sweet mustard and rustic bread.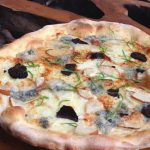 Pizetta
This pint-sized pizza is topped with a flavorful arrangement of creamy Gorgonzola cheese, earthy black truffles, sweet sliced pear and a thin sourdough crust that will have you wondering if you should order another for yourself.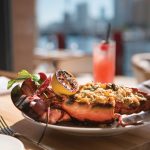 Maine Lobster Thermidor
This is what lobster mac & cheese wants to be when she grows up. The most luxurious item on the menu is a Maine lobster, stuffed with extra lobster prepared with brandy-béarnaise accompanied by a bright roasted lemon to balance the richness of the shellfish.