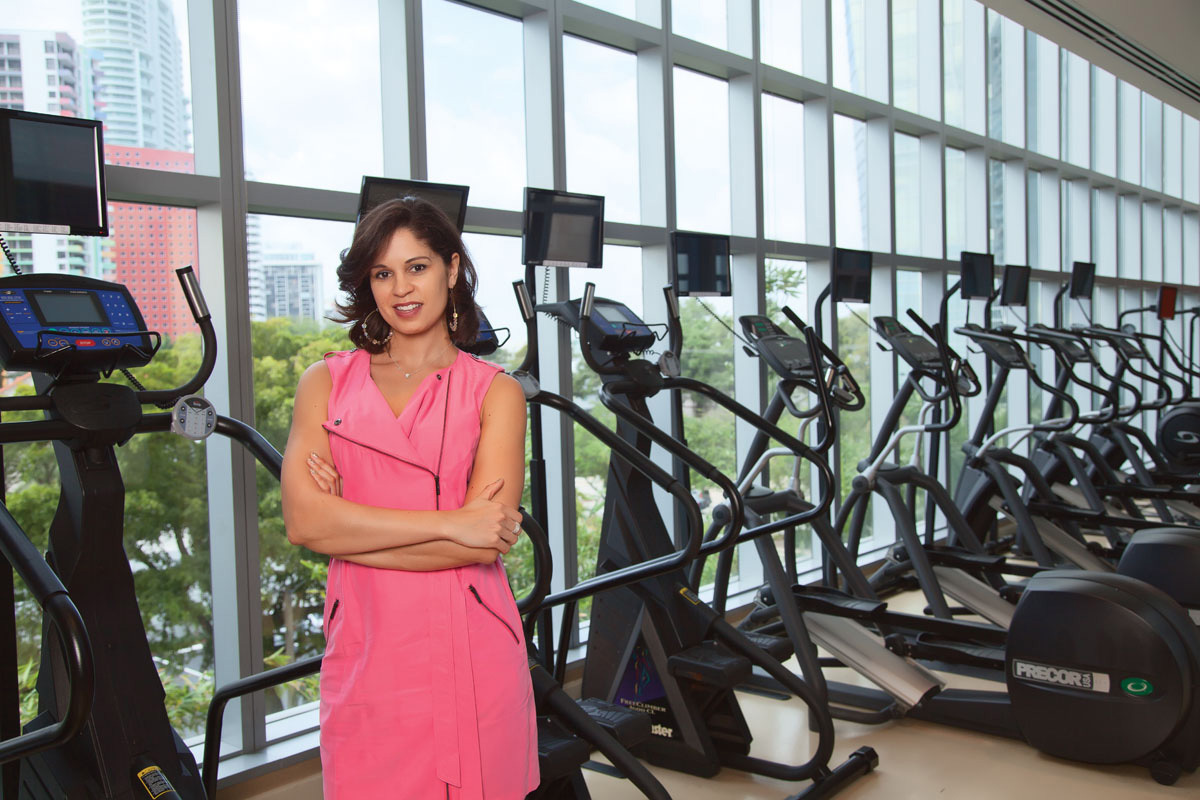 Top Sport
"Our club is an oasis. Members come here to de-stress and workout with their friends — I love being able to make that happen."
Annie Batista believes that fitness is a state of mind, extending to all aspects of an individual's life. As GM for Sports Club/LA-Miami, the city's gold standard for sports, fitness and health clubs, she's responsible for the daily operations of the 50,000-sq.-ft. club. "My ultimate responsibility," she emphasizes, "is to keep our 2,500 members engaged and happy, and to grow our base." Every year, the gym has an appreciation party for all of its members, and Batista is actively planning the upcoming event, which will take place in May. It's a great way to thank members for their continued support, she says, and ultimately, it's all about physical and mental health: "The most fulfilling part of my job is knowing that our members come here to feel better about themselves," she says.
Quick Facts
Alter ego: "Wonder Woman."
Star power: "I was on the reality show She's Got The Look — it was so much fun!"
Biggest secret: "I took first place in my district-wide elementary school Spelling Bee."
She's quick: "Running is one of my passions, and I used to be able to run a mile in under 6 minutes!"
Words to live by: "Never take no for an answer"
Text by Cristina Zuazua; Photo by Gala Ricote
Annie Batista is the GM at Sports Club/LA-Miami; 1441 Brickell Ave., 4th Floor in Downtown; 305.533.1199; Miami.SportsClubLA.com.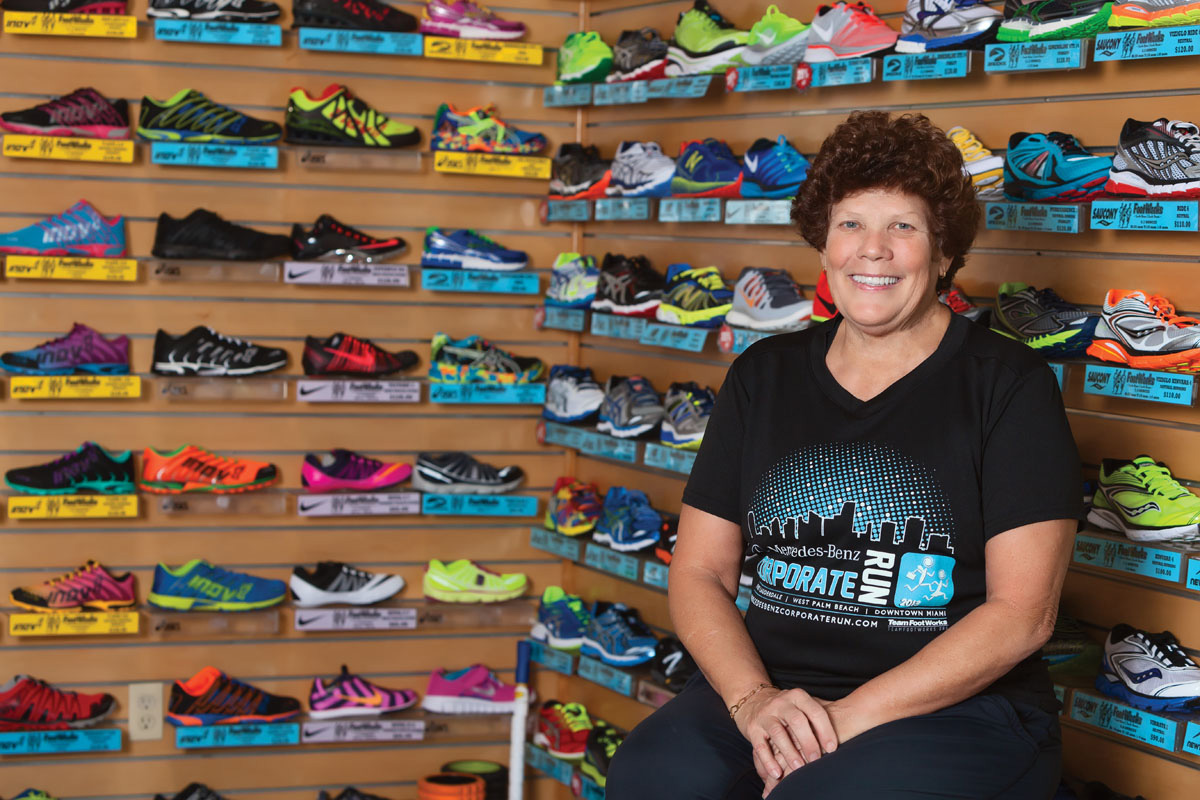 Road Wise
"We take great pride in our service to the Miami community, which includes putting on races, training programs, clinics and health fairs."
Laurie Huseby never stops running — or helping other people get into it. As the CEO of FootWorks, the retail specialty running store that has been a Miami staple for decades, and a volunteer with TeamFootWorks, a non-profit committed to fitness education through the production of events such as the annual Mercedes-Benz Corporate Run (scheduled for Apr. 24 in Downtown Miami this year), her mission is change through fitness. Huseby is very clear on her audience with this direction: "I'm not talking about developing elite athletes," she says. "Instead, I'm referring to people like myself who juggle the demands of family, work and everyday life." One of her most significant personal and professional milestones, she recalls, came when she received the "Key To The City" in honor of FootWorks' 40th Anniversary. "We were so thrilled to have been open for so long at the same location," she says. "That was also the year my husband and I celebrated our 41st wedding anniversary!"
Quick Facts
Proud moment: "When I was 29, I ran my first marathon. I was hoping to finish it in 4 hours, but did a 3:43…now, I feel like it was a past life!"
Hidden talent: "I enjoy cooking; I try to follow a vegan diet, so it's always a challenge coming up with new recipes."
She's always been active: "I was a competitive waterskier growing up and came in 2nd in Trick Skiing during Nationals in 1965."
Text by Cristina Zuazua; Photo by Gala Ricote
Laurie Huseby is the CEO of FootWorks; 5724 Sunset Dr., South Miami; 786.295.7461; FootWorksMiami.com; TeamFootWorks.org.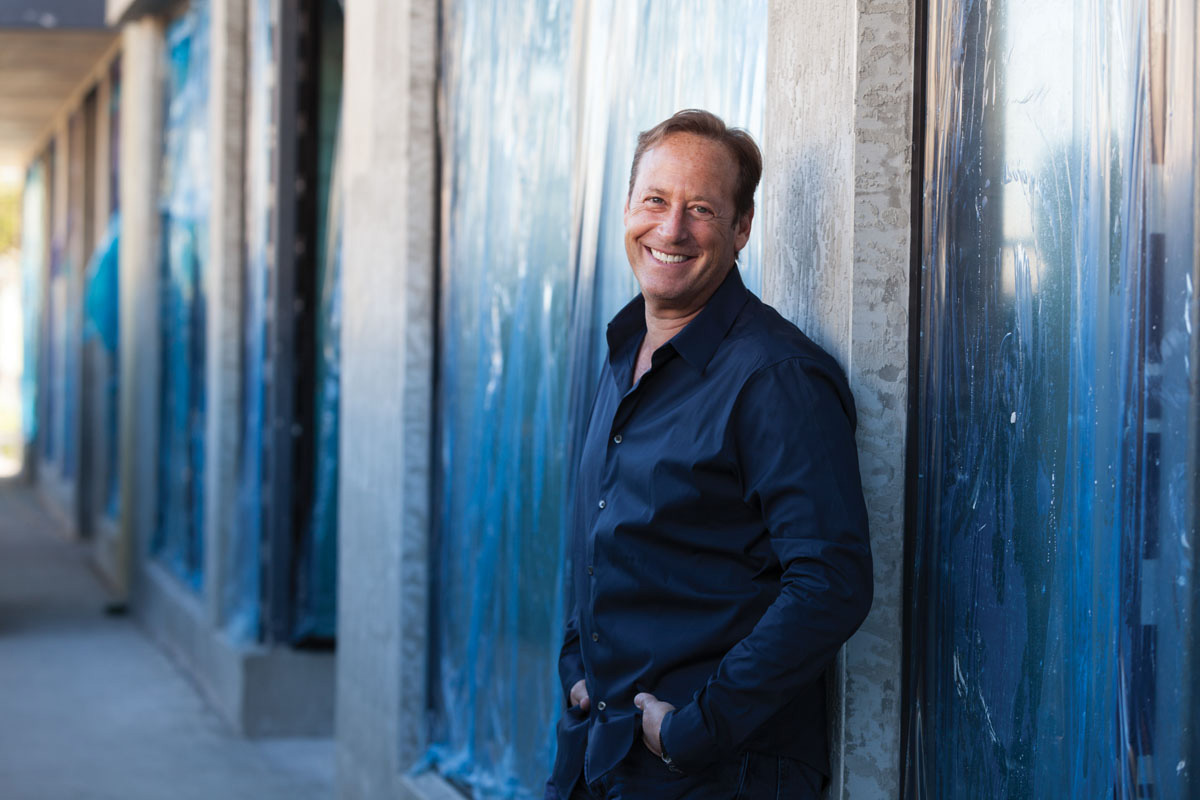 City Dweller
"Urban gentrification and redevelopment is complex; I find a great deal of fulfillment when I see how people react to our projects."
Michael Comras
is all about making change work. As a real estate developer specializing in urban retail leasing and development, his mission is to look for areas that can benefit from large-scale investment. Comras' Company is credited with energizing Miami neighborhoods — from Lincoln Road to Midtown, Wynwood, Downtown and South Miami, thanks to long-standing relationships with national retailers and restaurateurs. Developers seek out Comras to shape high-profile commercial destinations with shopping, dining and offices. Having grown up in Manhattan and watching how the city changed through urban development, he regularly thinks back to how he can best apply the lessons he witnessed as a resident to affecting change in a way that benefits both current and incoming residents. As for his future plans, he says he's simply looking forward to the challenge of expanding throughout South Florida.
Quick Facts
He's been in from the start: "My first job was in home construction doing all the basics. Looking back, it's really helped me in my current role."
What's in his fridge…"Not much, but chocolate for sure!"
Always thinking ahead: "The best way to celebrate professional victories is to move on to the next deal."
Text by Cristina Zuazua; Photo by Gala Ricote
Michael Comras is President of The Comras Company Of Florida; 1261 20th St., Miami Beach; 305.532-0433; ComrasCompany.com.