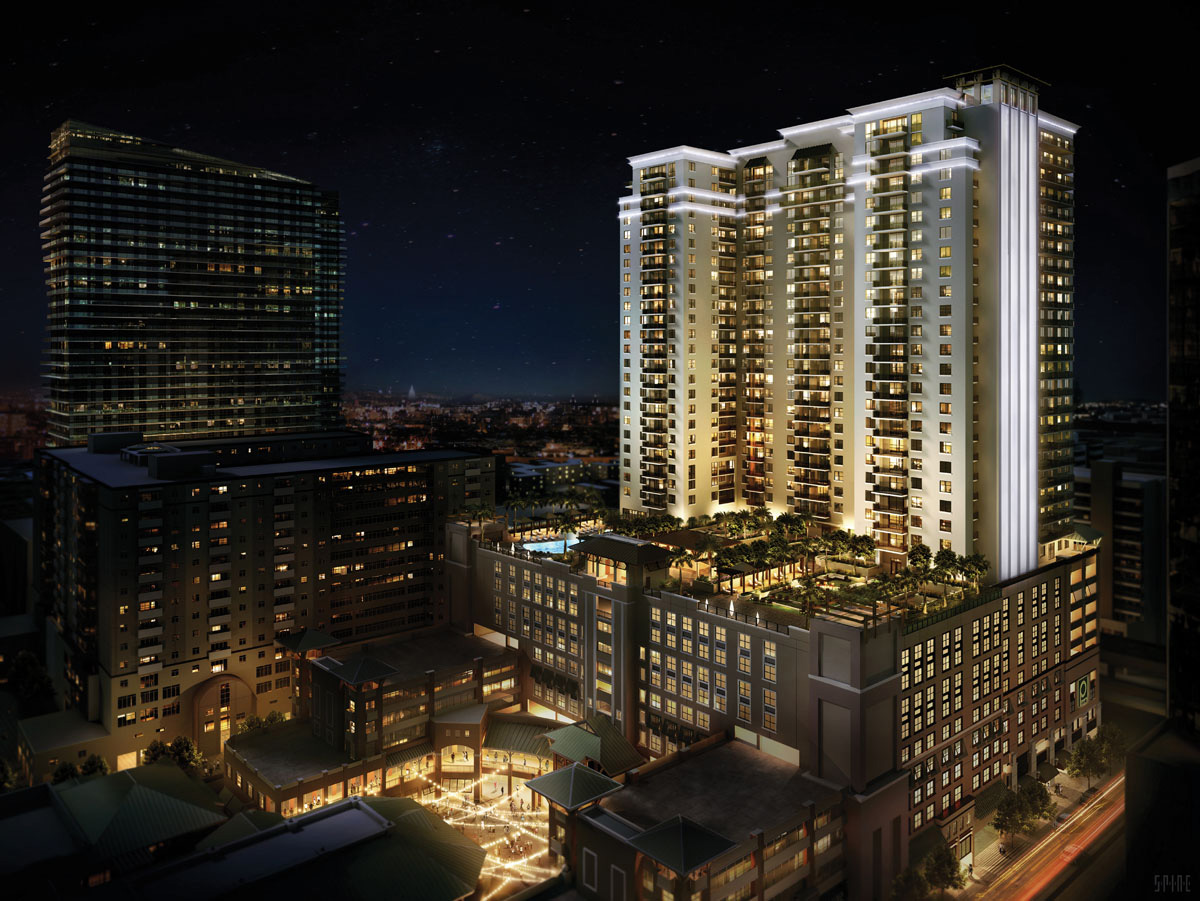 Mary Brickell Village is much more than just a collection of chic shops and trendy restaurants. It's a lifestyle center that has completely redefined and revitalized the neighborhood. Standing as its only residential tower is NINE.
The more things change, the more they stay the same, especially in the world of real estate, which is still all about the trifecta: location, location, location. "Not to sound cliché, but when it comes to NINE at Mary Brickell Village, it's all about the area," says Kenneth O'Neill, Sr. VP for Starwood Capital Group. "With the pending CityCentre a block away, our residents can truly say that they live above it all."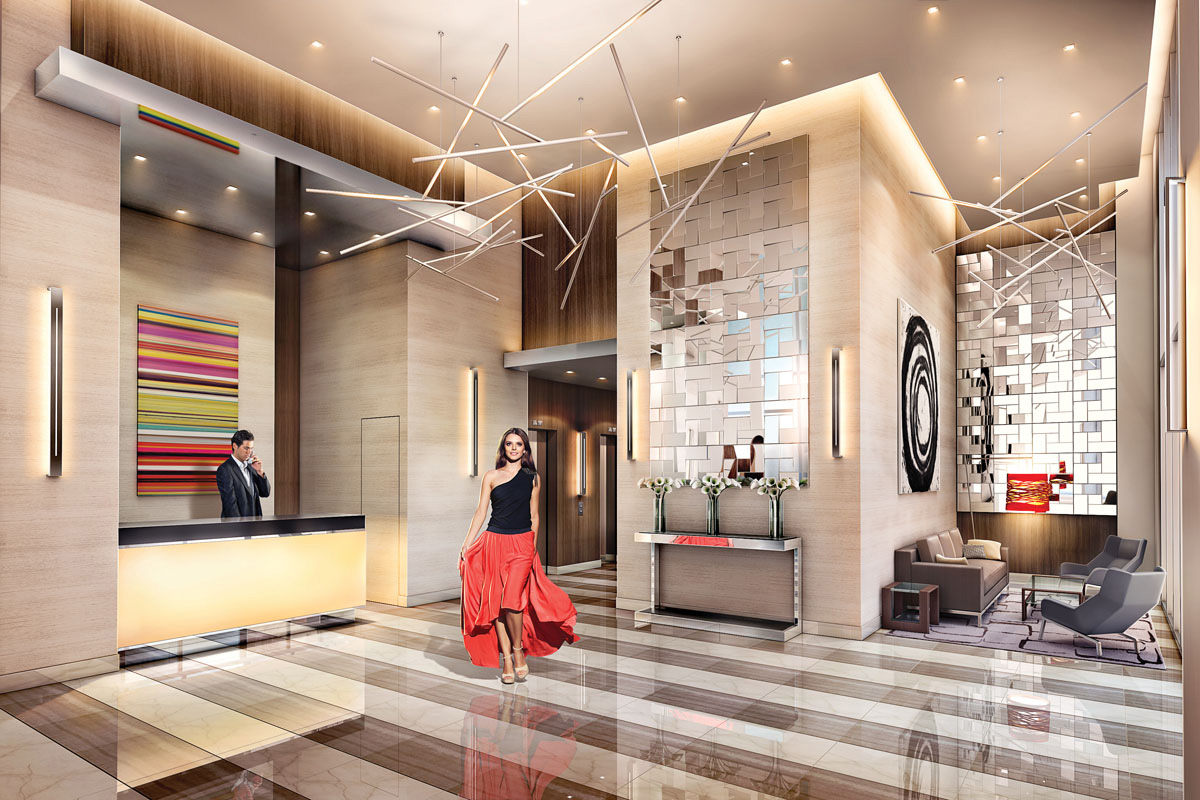 Nearby businesses include Four Seasons, Viceroy, Cipriani and Katsuya, located in the upcoming SLS Hotel. Elevators whisk residents down to the epicenter of Mary Brickell Village's shops and restaurants, such as Perricone's, Rosa Mexicano and Oceanaire, which complement other high-profile restaurants in a neighborhood that's currently experiencing phenomenal growth. What's more, residences are walking distance to the Metrorail and Metromover Brickell stations, and have access to Publix and LA Fitness Signature Club, both located at the base of the building. "We immediately recognized the project's unique and irreplaceable location above Mary Brickell Village in the heart of the Brickell neighborhood," O'Neill says. "We set out to build a project that would complement The Village and provide the greatest urban living experience possible for our residents. We saw NINE being the crown jewel of the area. You have the pulse of the city below, and we felt we could build and deliver a project with wonderful amenities at a great value."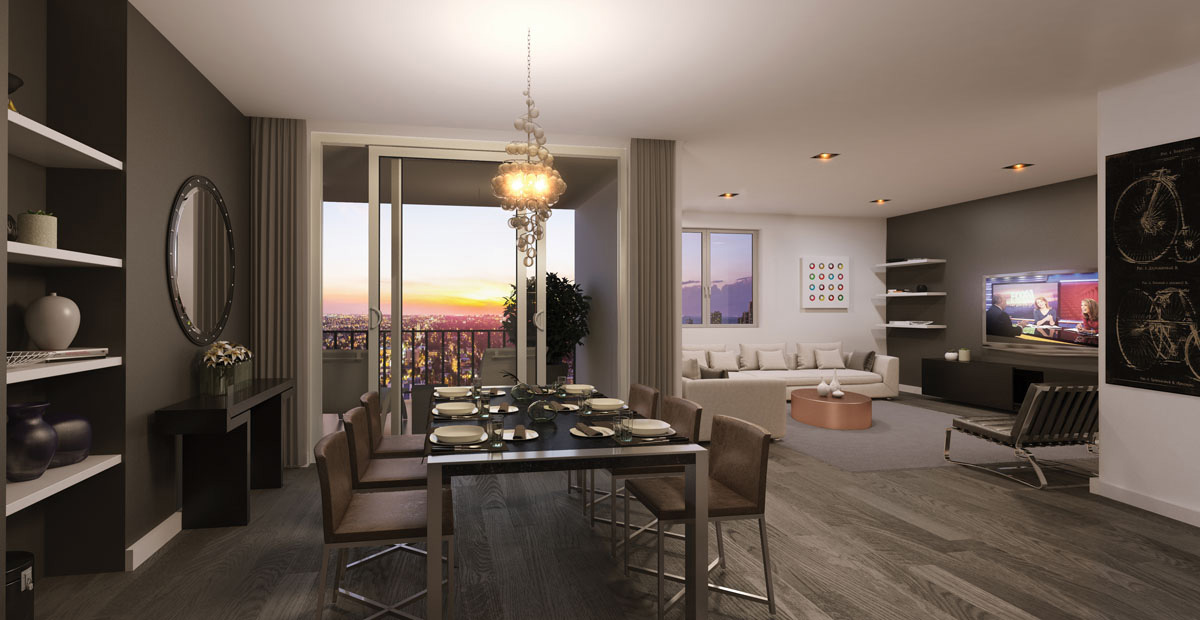 Units start in the mid-$300,000s, with 30 floorplan options for the 1-, 2- and 3-bedroom residences, ranging in size from 744 to over 2,000 sq. ft. Residences will feature gourmet kitchens with stainless steel appliances, 9-to-11-ft. ceilings, quartz countertops and backsplashes, designer fixtures and hardware, oversized mirrors, spacious walk-in closets, large soaking tubs, imported porcelain tile flooring in a wood grain finish, solar window shades and a full-size washer and dryer in every unit. NINE also offers a flexible rental policy, where units can be rented up to 12 times a year. "Whether a primary residence, a second home, or an incredible investment property, NINE has the location, finishes, services and amenities that make it a great investment — at less than $500 per square foot," says Daniel Zunker, President of Lynd. "Brickell is — and will continue to be — where Miami professionals want to live, because it's walkable to employment, restaurants, shopping and entertainment. This is a great long-term investment, from a rental-demand standpoint, because Brickell is where young professionals choose to live."
"Whether a primary residence, a second home, or an incredible investment property, NINE has the location, finishes, services and amenities that make it a great investment — at less than $500 per square foot."
While Mary Brickell Village and the surrounding environs tempt, one may just want to stay "home" and take advantage of the massive one-acre, lushly landscaped 11th Floor recreation deck with its pavilions, intimate cabanas and a "secret" Zen garden featuring meditative walkways. You can also take the pooch to socialize or enjoy a quiet romp at the dedicated dog run. Other upscale offerings include the media lounge, a pool deck with a heated, resort-style swimming pool, a high-tech videoconference room and a fitness center equipped with a wide range of equipment including state-of-the-art cardio machines with integrated touchscreen TVs. As is expected of a posh property of this caliber, there's on-site security, as well as concierge services to arrange for limo and town cars, housekeeping, laundry, dry cleaning, personal trainers, poolside massages and pet care. Covered parking and valet services are also available.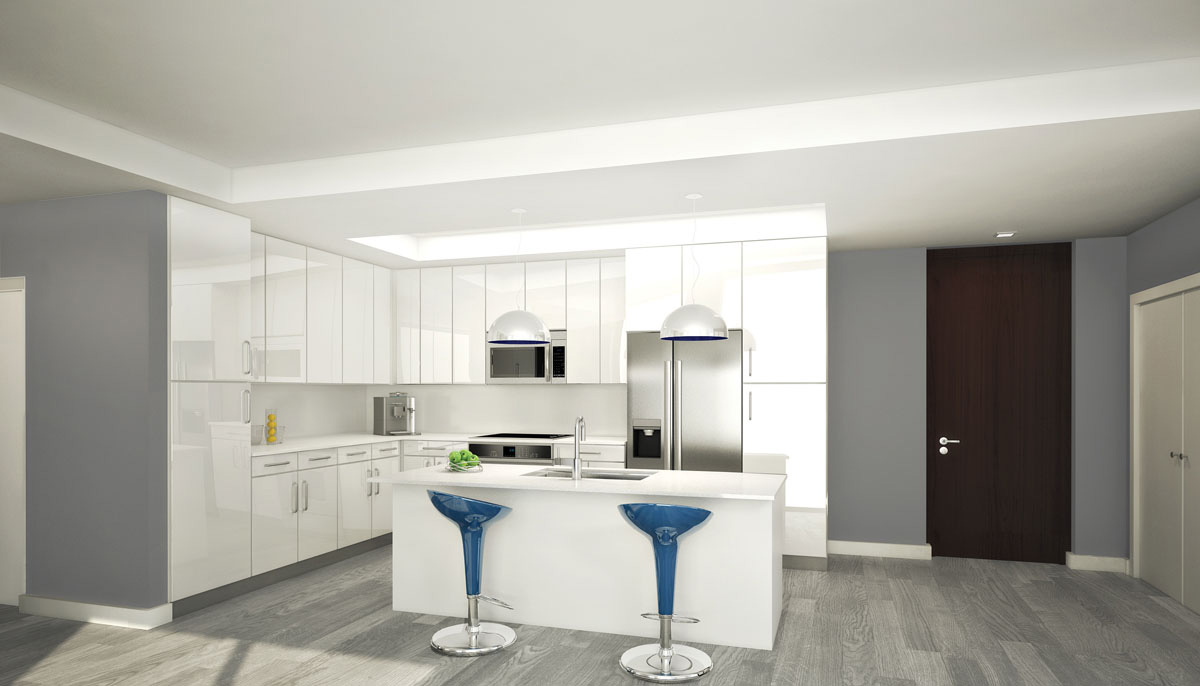 The goal is resort-style living in the heart of Brickell. The design intent is to be elegant yet not overly formal. It's fun blended with great textures and colors placed on a classic canvas and designed to stand the test of time, trends and fads. The units are modern and fresh, but not stark. Additionally, owners of NINE's residences receive exclusive membership to Grand Bay Beach Club and can enjoy Key Biscayne's beautiful beach. "We have multi-national owners and a great core group of locals moving into the building," says Zunker. "Together, it will help expand the amazing sense of community that already exists within Mary Brickell Village." Currently, NINE is nearing completion and being delivered this summer. It takes more than tying up a piece of land and asking for reservations to deliver a first-class, high-rise condominium building that will stand the test of time and appreciate in value.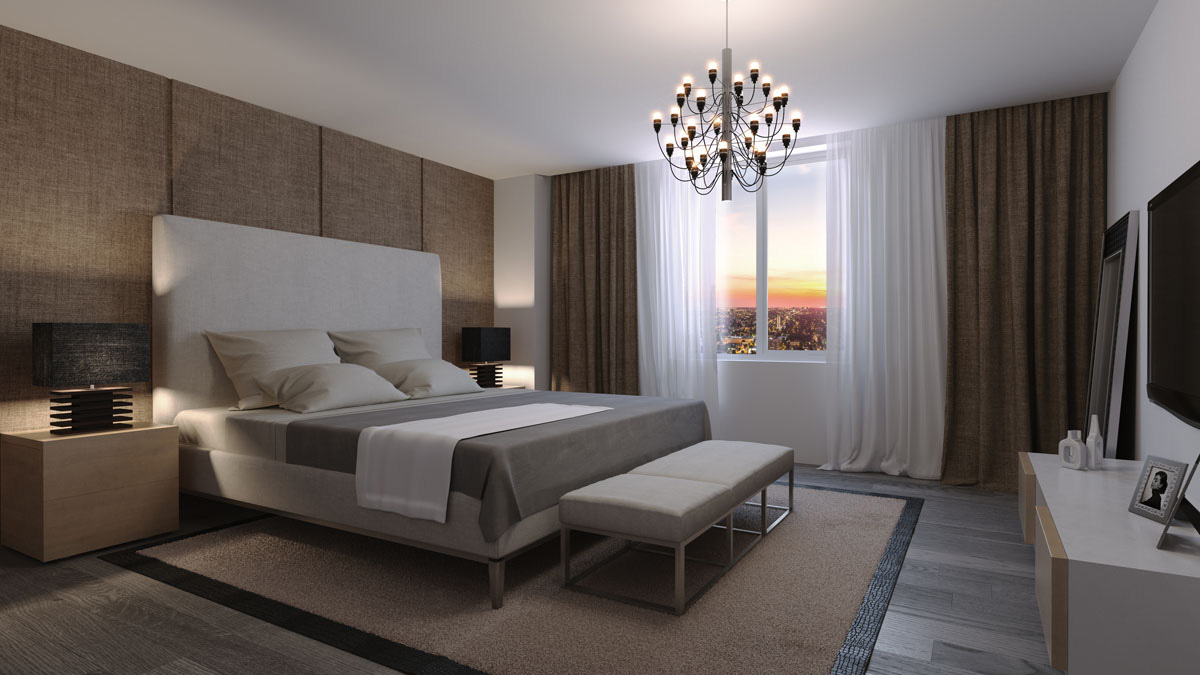 Lynd and Starwood Capital Group opted to have sales led by none other than Fortune International. "When Edgardo Defortuna chooses to sell a project, he's putting a stamp on the project that's high-quality and a great investment," says Zunker. "Fortune's endorsement of NINE was very important for us because of the respect we have for Edgardo and his organization."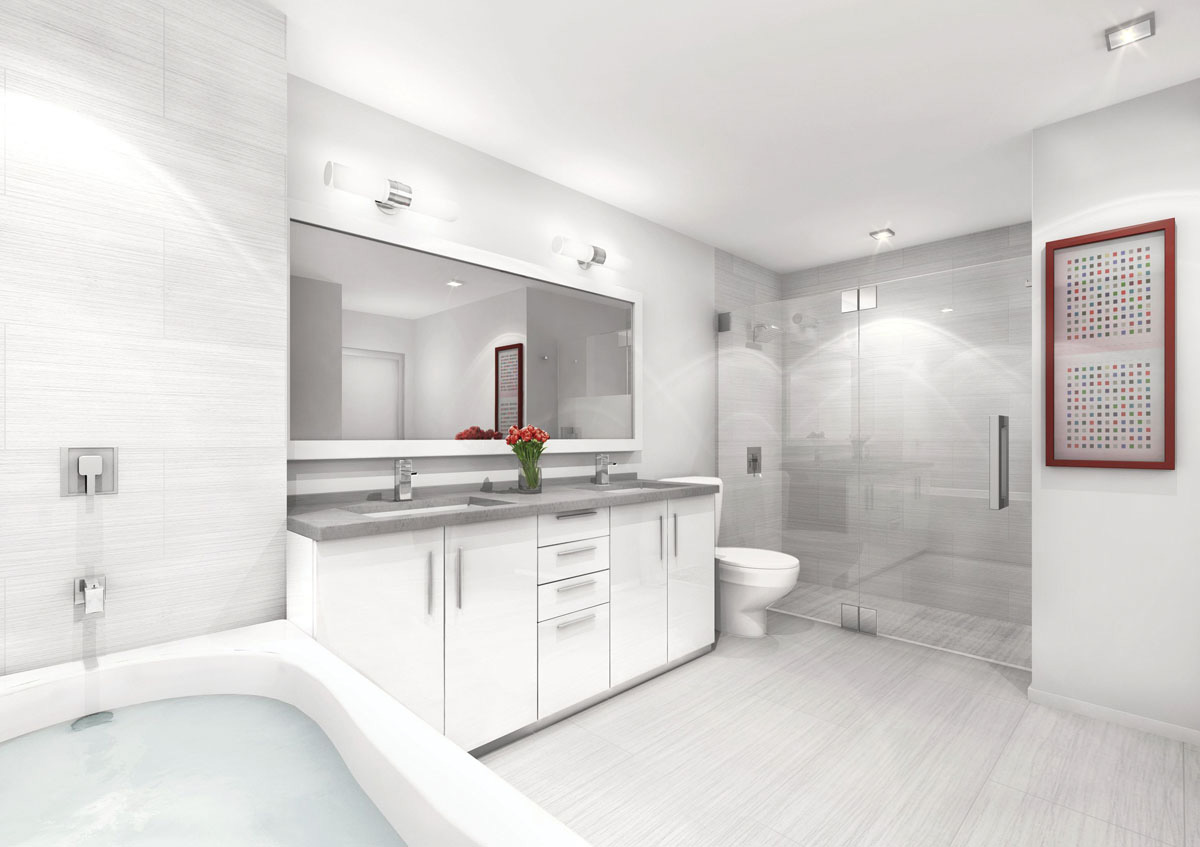 The choice seems to have been the right one. Nikol Solares, Director of Sales, reports that NINE is meeting all of its goals. In fact, it has exceeded all sales projections to date. "We have topped off the building and are in-line for delivering the project this summer," he says. "We have also built an excellent relationship with the broker community along the way."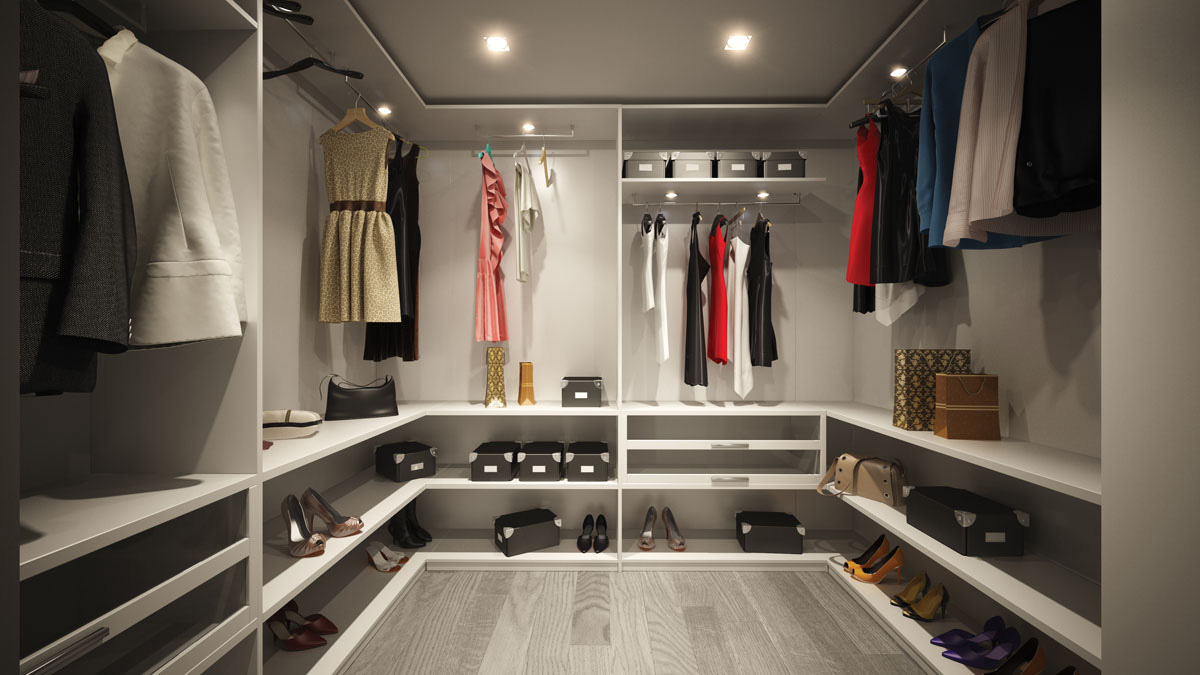 NINE at Mary Brickell Village was created to offer lucky residents unrivaled access to an already exceptional and continuously growing neighborhood that's on everyone's radar not just locally, but around the world. Plus, unlike projects that are still on paper, there's no risk that it won't get built. The pricing is very attractive at the front-end of the cycle and the units are turnkey. "We're delivering a tremendous product at an amazing price within one of the most amenity-rich developments in Miami," concludes Solares. "You have the world at your footsteps, just a few floors below."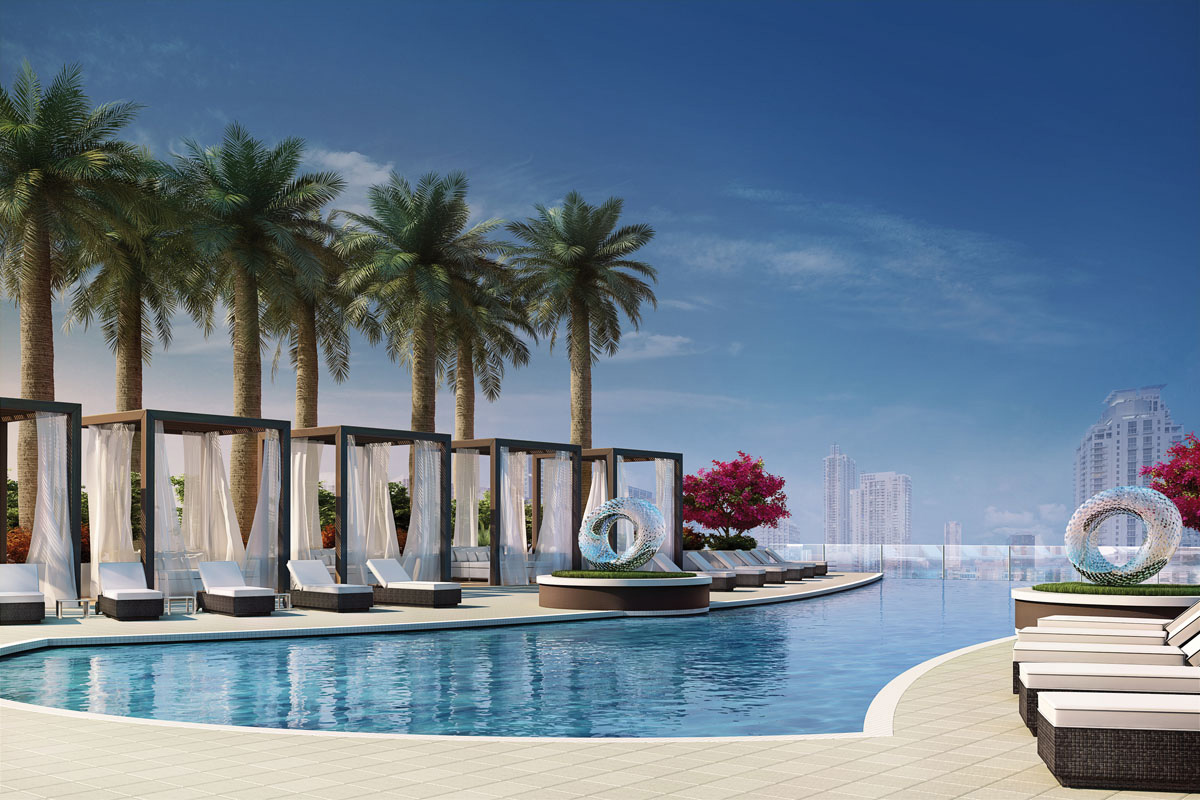 NINE is scheduled to be delivered this summer. The NINE Sales Gallery is located at 900 S. Miami Ave., Ste. 267. For more information, call 786.245.5401 or visit NINEMiami.com.