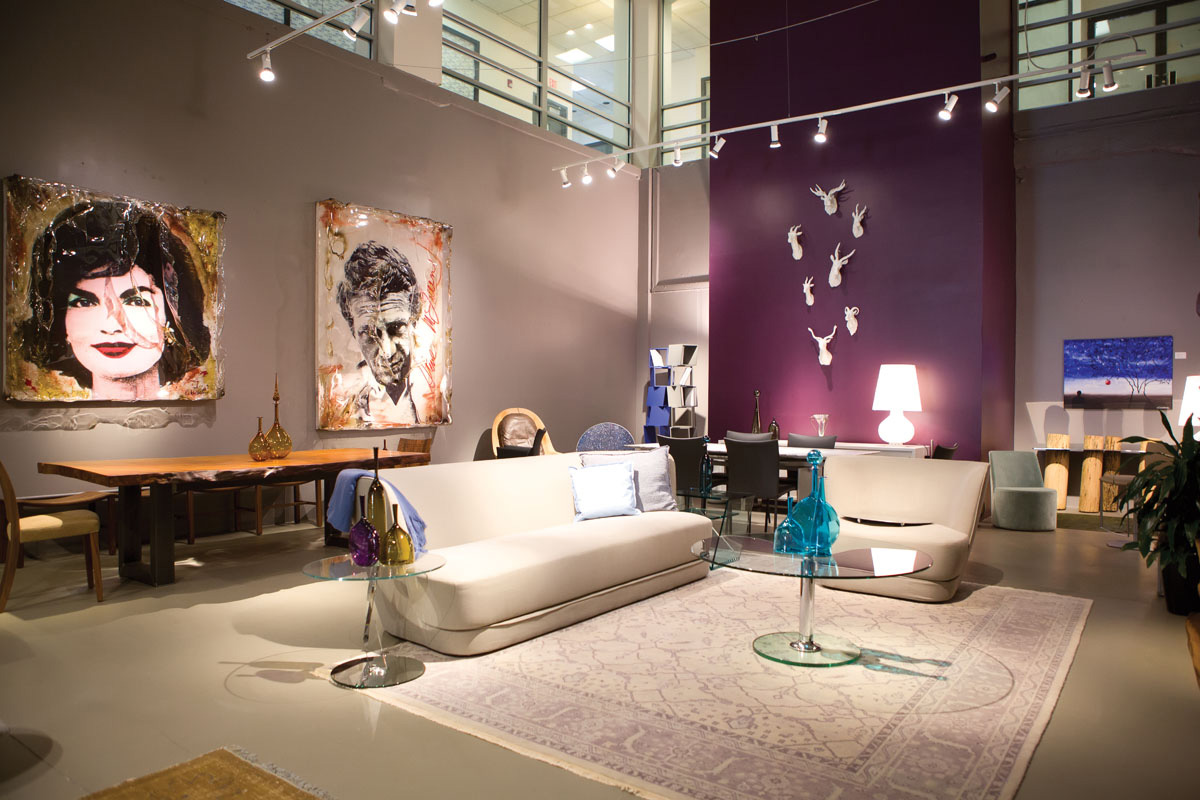 There are many challenges when it comes to crafting great interiors, from the varying taste and style of customers, to space constraints and more. Working in an environment that surrounds them with only the best carefully selected furniture brands, the experienced staff at Internum & Design rises to these challenges to regularly exceed client expectations, while providing a truly personalized shopping experience. "The fact that Miami is a multi-cultural city allows us to think outside the box and not focus on just one market," says Internum & Design Managing Director Arturo Lagunes. "Our products range from contemporary to classic to new, eclectic styles that can fit most cultures and types of décor."
What's more, the firm has a close working relationship with the local community. "One of the new projects that will provide great satisfaction for this new year will be our collaboration with the developers of Echo Brickell to provide the design and furniture for the units," says Lagunes proudly.
While there have been many notable achievements in the past year, some that stand out in particular include the series of special events that have been produced for designers such as the dinner hosted at their Baxter Shop to celebrate "Miami's Best 25 Designers" — an event highlighted on art calendars and social pages around the world.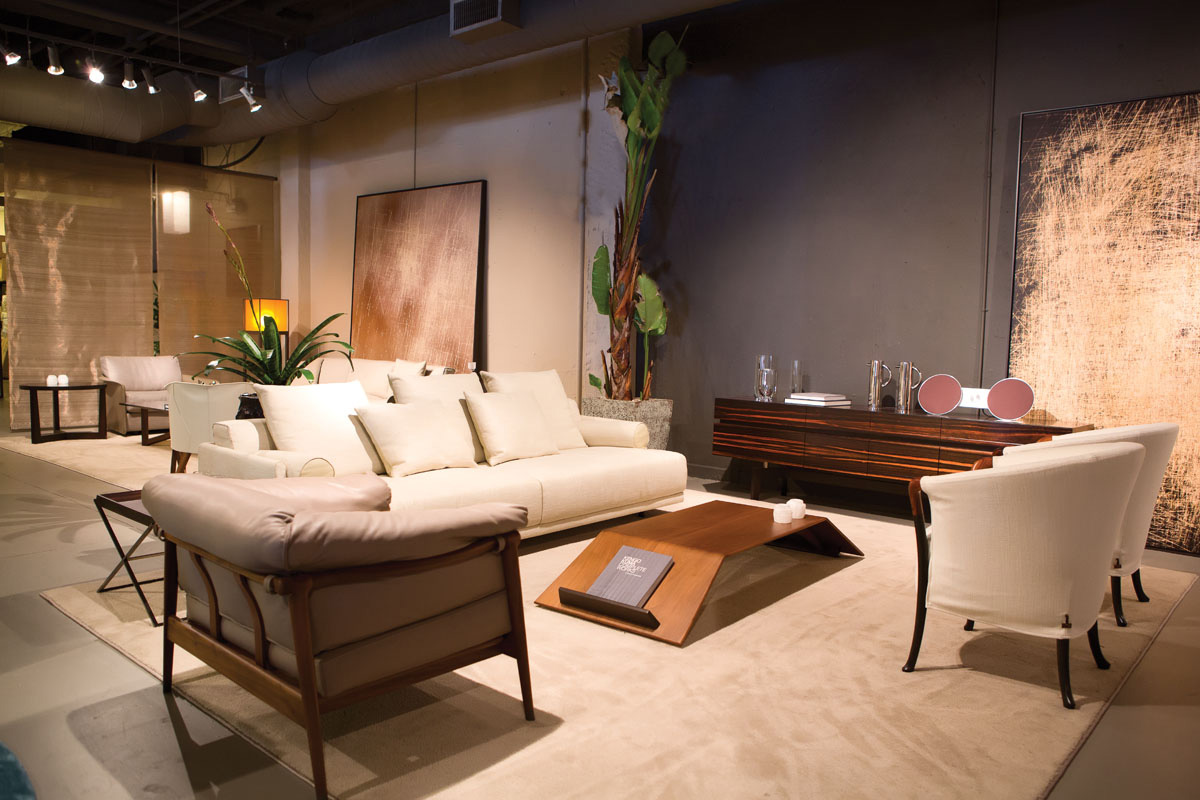 Even better, the store has been revamped to dedicate a larger space to Baxter. Today, the retail shop is recognized as one of the most important showrooms for Baxter in the world. The redefining of the space continues with the creation of a second area dedicated solely to Giorgetti. A third part showcases a multi-brand selection. The result is that today the Miami location is considered one of the most important design destinations in Florida.
Another factor that separates Internum & Design from the average affluent-market retail furniture establishment is their passion for the products. "We really like the uniqueness of Baxter, a piece of furniture that on its own is an art piece," says Lagunes. "Baxter has impressive leather quality and the made-by-hand factor that gives a new definition to luxury." And he's similarly impressed with Giorgetti's attention to details. "The way the wood is handcrafted is superb, the fabric combinations and their historical quality makes this brand very special," he enthuses.
In the past year, several new companies have met Internum & Design's rigorous standards and been added to the offerings. Riva 1920, Draenert, Matteo Grassi, Gallotti & Radice and Pier Antonio Bonacina are just some of the brands being incorporated into their vast line-up which already includes Baxter, Giorgetti, B&B Italia, Poltrona Frau, Kenzo, Gervasoni, Arketipo, Capellini, Minotti, Casamilano, Flexform, AntonelloItalia, EmmeBi and Acerbis, to name a few. All are known for their exemplary craftsmanship and how they treat fine leather, fabric, wood and other materials…as well as the artistic vision of their functional creations. No matter how small or large the purchase, the result is the feeling of exclusiveness that can only come from investing in luxurious and unique high-end goods.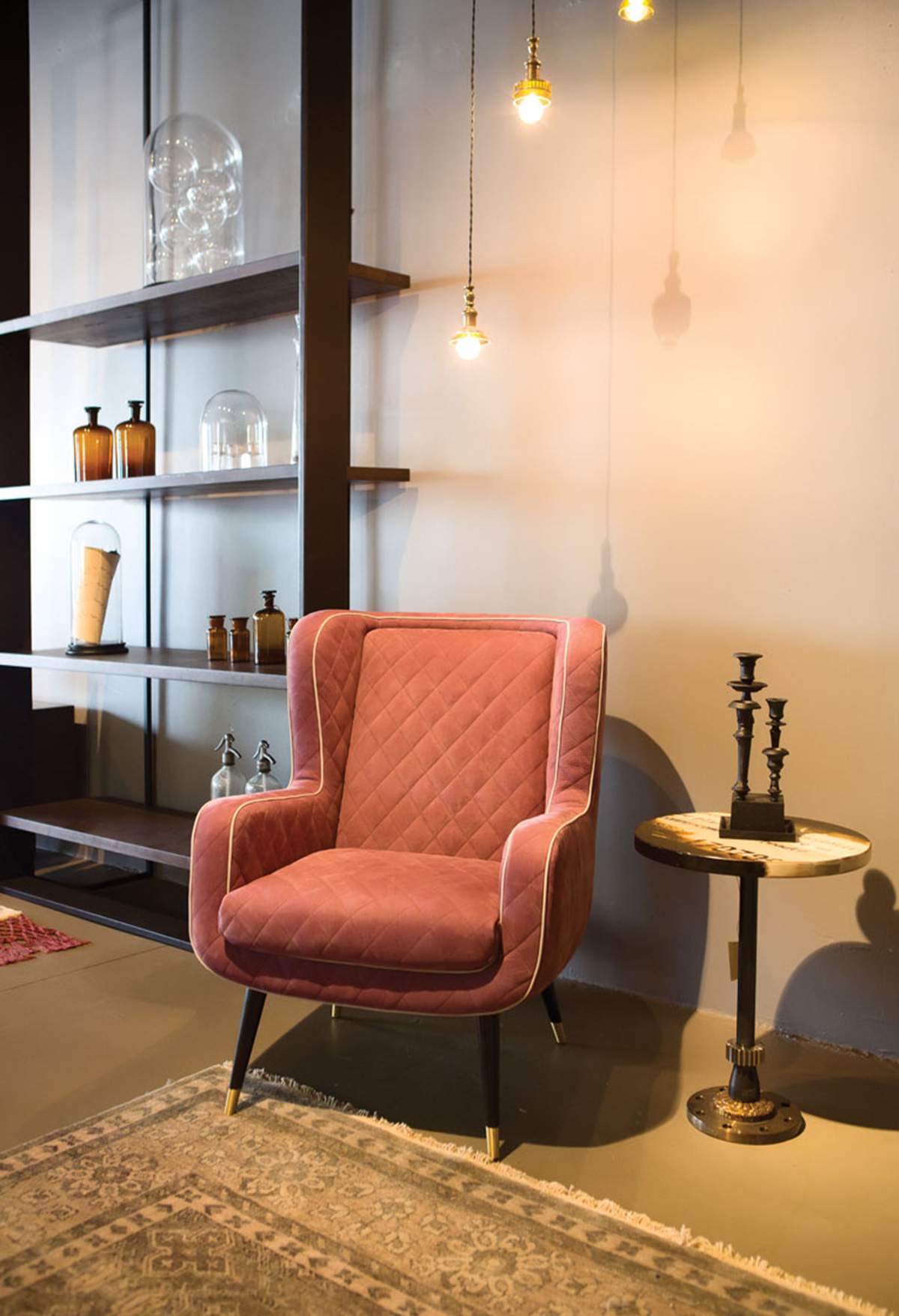 Add in the staff's extensive knowledge and skill, and you've got a recipe for success when it comes to assistance in designing everything from the perfect room to an entire home. "Our staff is highly qualified and trained by the companies on their products, and this knowledge makes the experience at our showroom a pleasing one," says Lagunes. "At Internum & Design, we thrive on customer service. We believe that's why our clientele is so loyal, often referring us to family members and friends." Clients also keep returning to keep up with the latest trends.
Internum & Design's plans for 2014 include continuing to make a name for themselves as the most important reference point for design in Florida, to keep looking for new trends and products to present to their clientele, and to continue to maintain their high level of customer care. As for long-term plans and goals, there are many, most of which will remain a secret…for now.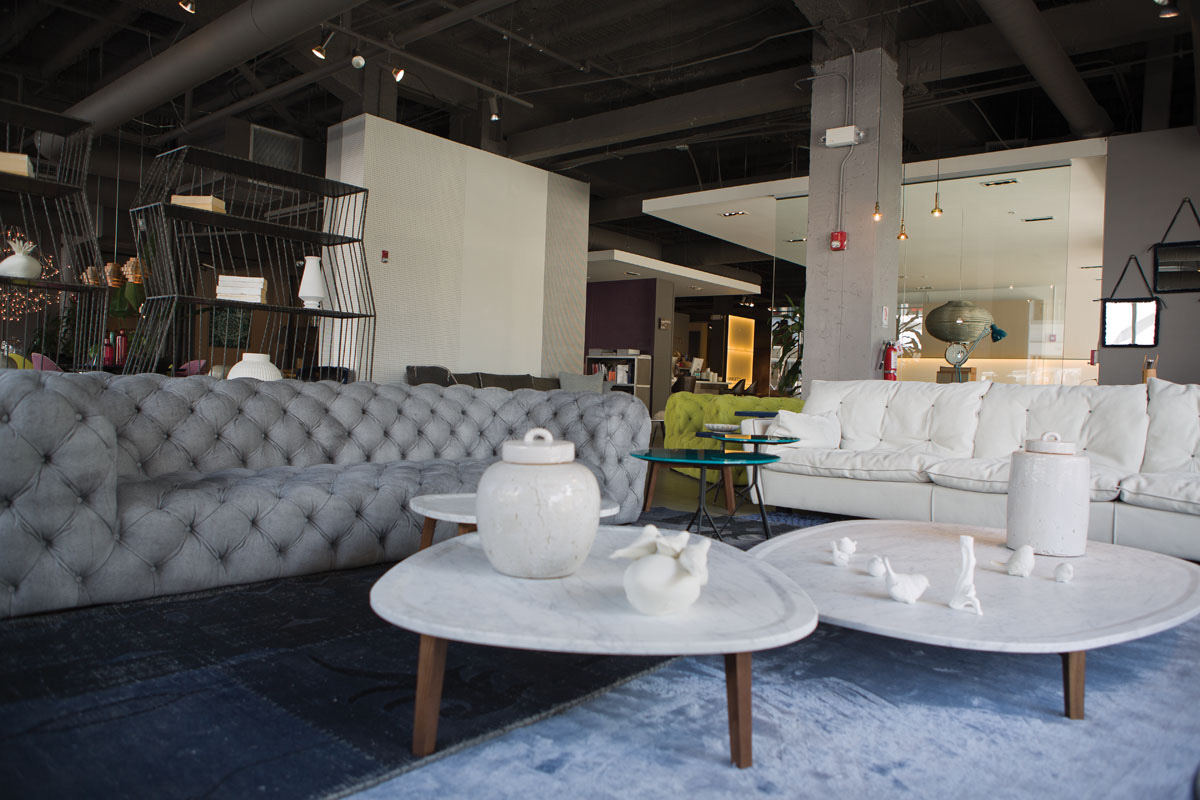 But before one even steps into the shop, there are several things to consider including how to turn a house — or a condo or apartment — into a home. "There are 3 essential factors: the details, the quality of the products and the design of the space," says Lagunes. "These elements are the ones that make a space a home, or turn a generic high-rise suite into a productive and nurturing corporate environment."
When it comes to first-time home and condo owners, the team at Internum & Design believes that a couple of things should always be in place when addressing any new space. The first is to be cost-effective and establish an overall total budget. The second, which is equally important, is to always select quality products. "After all, these are the products that will stand the test of time and become elements of your home," affirms Lagunes. Moreover, for existing home/apartment dwellers seeking a striking new look, he advises one and all to take the time to do the research and find the right brands.
Internum & Design was created in 2010 as a chain of contemporary furniture showrooms where customers could choose from the Top 25 Italian upscale brands. There are presently 3 locations, including Houston and Dallas with additional plans for expansion. "Going back to the multi-cultural aspect of Miami, Internum & Design Miami caters to this consumer by presenting alternatives to all design styles," Lagunes concludes. And that says it all.
Internum & Design is located at 3841 NE 2nd Ave., Ste. 101 in The Design District; 305.576.1135; Internum.com.