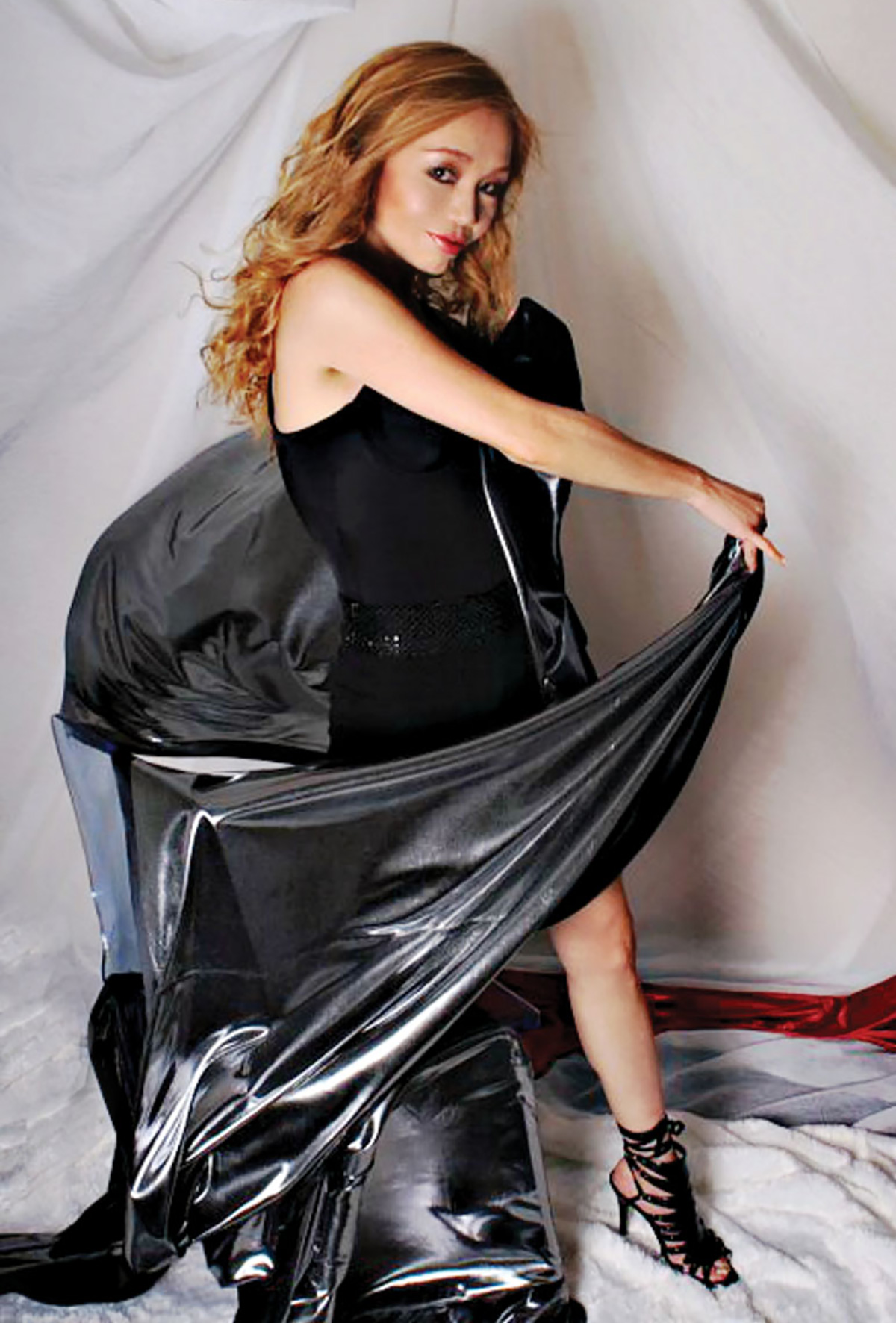 When someone asks Belinda Elkaim what she does for a living, she smiles. "I can't put a title on what I do," she admits. But if forced to the point, she'll give a list: published author, screenwriter, producer, actress, brand ambassador — "and a great friend," she adds.
Elkaim's road to a more creative way of life started at the age of 16, when a scout from Polygram Records spotted her and offered her a recording contract. Her first album went Platinum — a huge accomplishment for any artist — but it wasn't enough for Elkaim. She wanted something more likely to last and turned her attention to fashion, launching an internationally successful collection. Only an unexpected development in her personal life interrupted her plans. "Love completely changed my entire state of mind," she says. "I went into hibernation."
Currently, she's involved in a whirlwind of projects, including work on 2 different series of novels: a science-fiction adventure trilogy, Version X42, and a romance franchise, Seeking Mr. X. As if that wasn't enough to keep her busy, she's also partnered with local designer Maria Baque to create a new dress collection, Belinda by Maria Baque. Add to that producing independent films and her role as a brand ambassador and event producer, and you can imagine what Elkaim's calendar must look like.
Looking toward the near future, Elkaim has several more books on her agenda, as well as promoting the movie based on the first book in her Seeking Mr. X series, which premiered at the Ft. Lauderdale Int'l Film Festival. Elkaim also reveals that the film — which she produced and starred in — will also be showing in New York and California before making its way back to Miami next spring.
Her heavy involvement with the project has lead to some funny stories from fans. "After my book was published and launched, many people asked me if it was my own story, and if I'm seeking 'Mr. X' for myself," she giggles, asserting the story is not autobiographical. "I'm not as crazy and gutsy as the character in my book."
Though to the rest of us, Elkaim sounds more than busy already, she insists she's constantly on the lookout for more projects. "I love creating things," she says. "I'm also looking for where else and how else I can expand my expertise."
To find out more about Elkaim's brands, projects and upcoming plans, visit BelindaPassion.Blogspot.com and SeekingMrX.com.