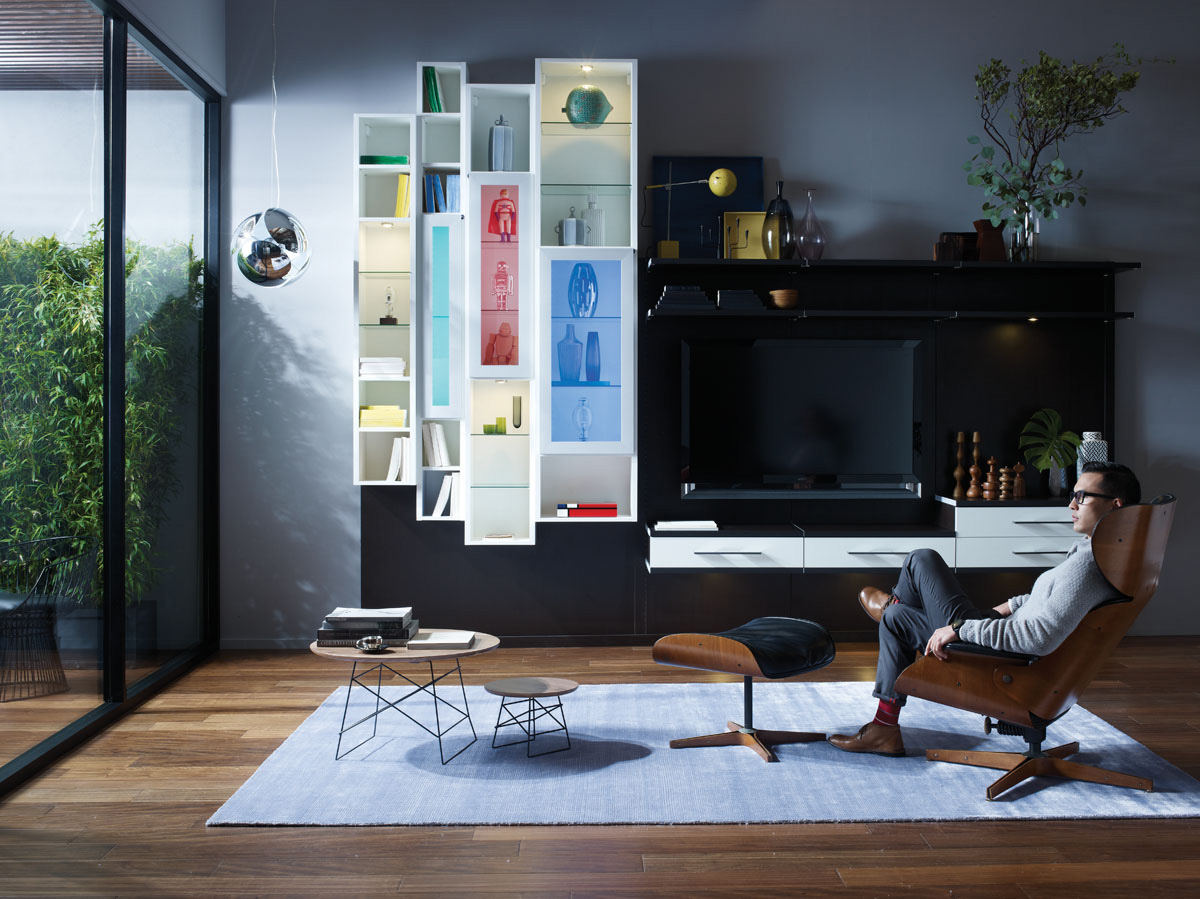 Life is messy…busy modern life is especially so. It was this idea, this desire for organization, that lead to the creation of California Closets. In 1978, California Closets was founded by an 18-year-old college student who turned his innovative idea of maximizing space in his dorm room closet into a successful small business in Southern California. "Then, 30 years ago, we created a new industry with custom designed and installed storage," says Robin Annon, Sales Manager for the Miami franchise. "Today, we're proud to be recognized as the leaders in the industry we first innovated all those years ago."
In the ensuing decades, the company has continued to innovate with a focus on providing customers with stylish, smart and sustainable solutions for every style of home. California Closets is dedicated to organizing and simplifying the lives of their customers, while maintaining a strong focus on style.
The name California Closets conjures up images of glamorous, seamlessly organized closets filled with designer treasures. Yet these days, though they still offer the largest variety of places to store various clothing and intimates (as well as luggage, shoes, purses, belts and ties), the company is so much more. They now handle enhanced living solutions and customizable furniture for just about every room in the house; including but not limited to bedrooms, kids rooms, media centers, pantries, creative spaces, garages, entryways and just about any other space that might benefit from some extra organization or storage.
"Whether we're talking about a home office or a posh suite in a Class A high-rise building, California Closets can transform a cluttered and dull office into a thing of beauty with their extensive line of finishes, hardware options and additions such as lighting," says Annon.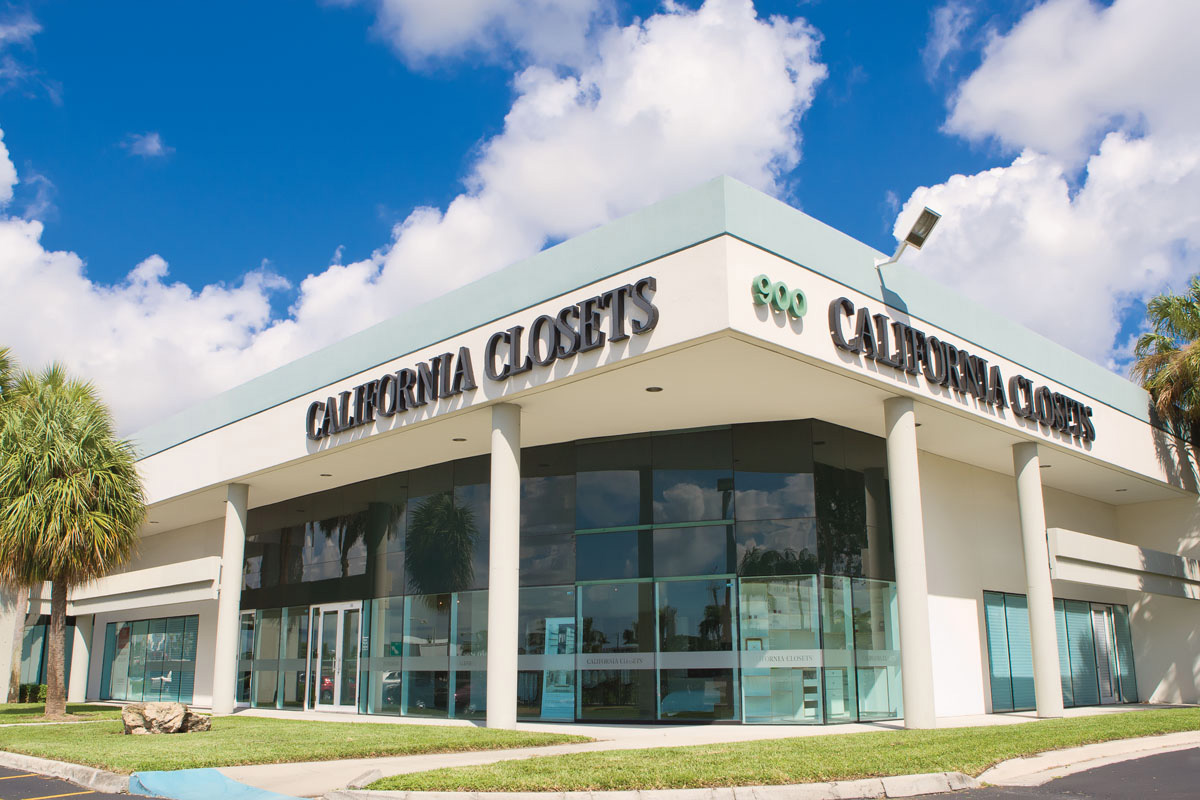 Staying organized is no longer a chore with features such as in-drawer file organizers so you can do away with unappealing file cabinets, pull-out keyboard trays, slide-out shelves that can store printers and fax machines out of sight until they're needed, and grommets and hardware that allow for better management of cords and wires. And since the solutions are completely customizable, they can be tailored to individual tastes and budgets.
To remain on the cutting-edge, the company tracks upcoming trends in design and fashion, with a particular focus on elegant Italian design. This year has seen a return to neutral colors, most notably grey, beige and white. And so the company has recently launched a trio of new, already very popular offerings: Grigio, Bianca Latte, and Mocha Latte. This soothing pallet is complemented by natural and organic-looking textures and finishes and highlighted by surfaces that feature or mimic coarse and/or deep wood grain.
"The wood-like textures are often featured in spaces that contrast a rough or heavily textured product with high-gloss or smooth surfaces," says Annon. "This year's new colors and finishes are not just available for closets and furniture but also available in the new line of sliding glass doors launched by California Closets in September 2011." The current selection includes stylish mirrored or glass doors that work well with contemporary designs and spaces while contrasting nicely with natural or wood-like finishes. No matter what the surface chosen, the doors are a chic yet practical solution for dividing rooms and separating spaces. The sliding doors are very popular because the possibility for customization makes them an option for any space or budget, and they increase the functionality of a space while adding a dash of personality.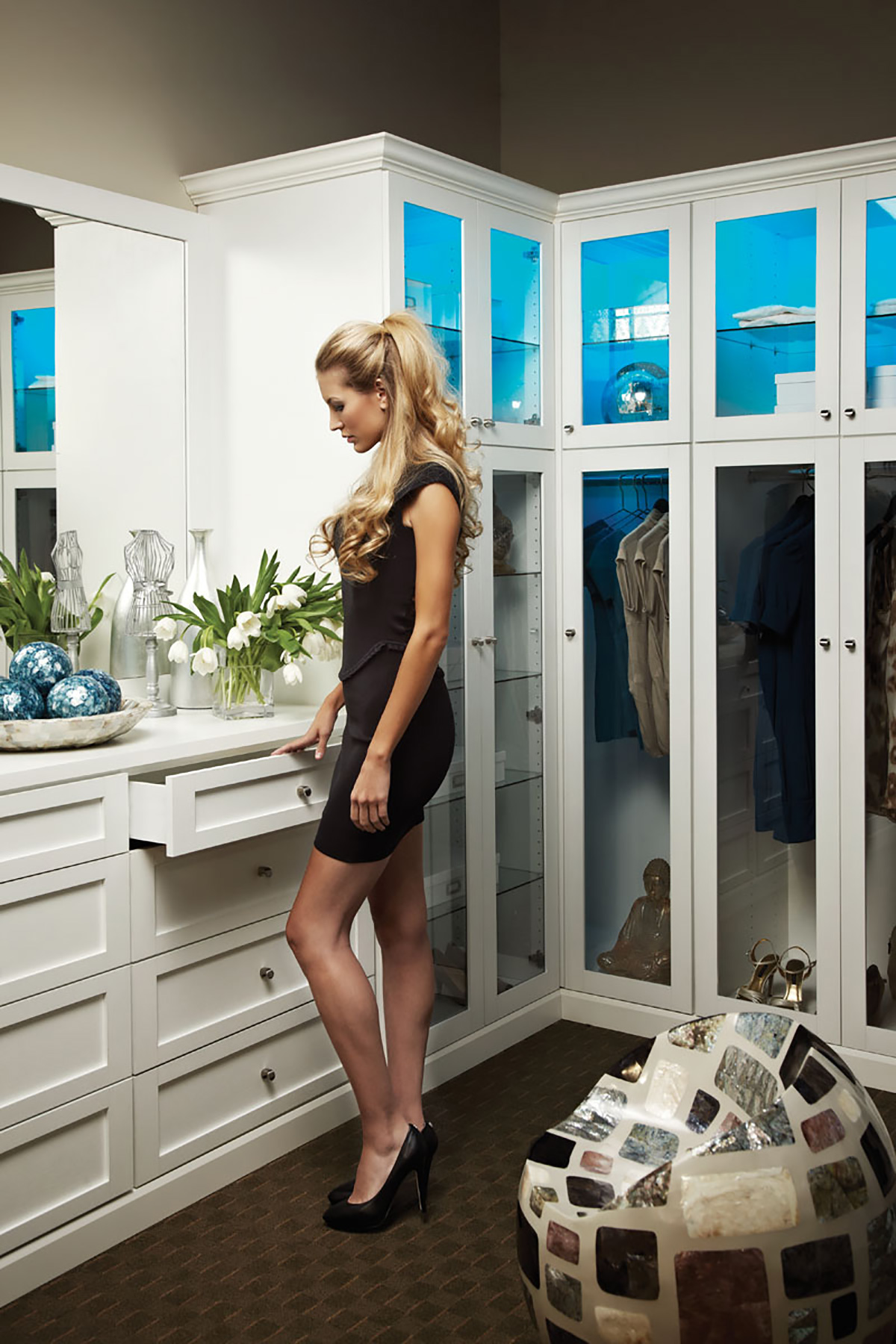 To further set their products apart, California Closets Miami uses top-of-the-line German materials that are carefully crafted in their Miami warehouse for unique creations that satisfy demands not being met previously. "Since the doors are manufactured here, they can be customized to any space or design at an affordable price within as little as two weeks," says Annon. "Miami clients expect the best, and California Closets strives to deliver it by offering a wide array of products, finishes and customizations that can fit any budget and transform any space into an organized and sophisticated haven."
The Miami focus has resulted in great success, even in a questionable economy that has seen many other businesses struggle to keep their doors open. "Since taking over the company 4 years ago with new ownership, our business has almost tripled because of our focus on customer service," says Annon. "Our clientele consistently returns for additional jobs, and refers us to their friends and neighbors. We also continue to establish and maintain relationships with interior designers, architects, general contractors and builders who have come to appreciate the quality and innovation of our product."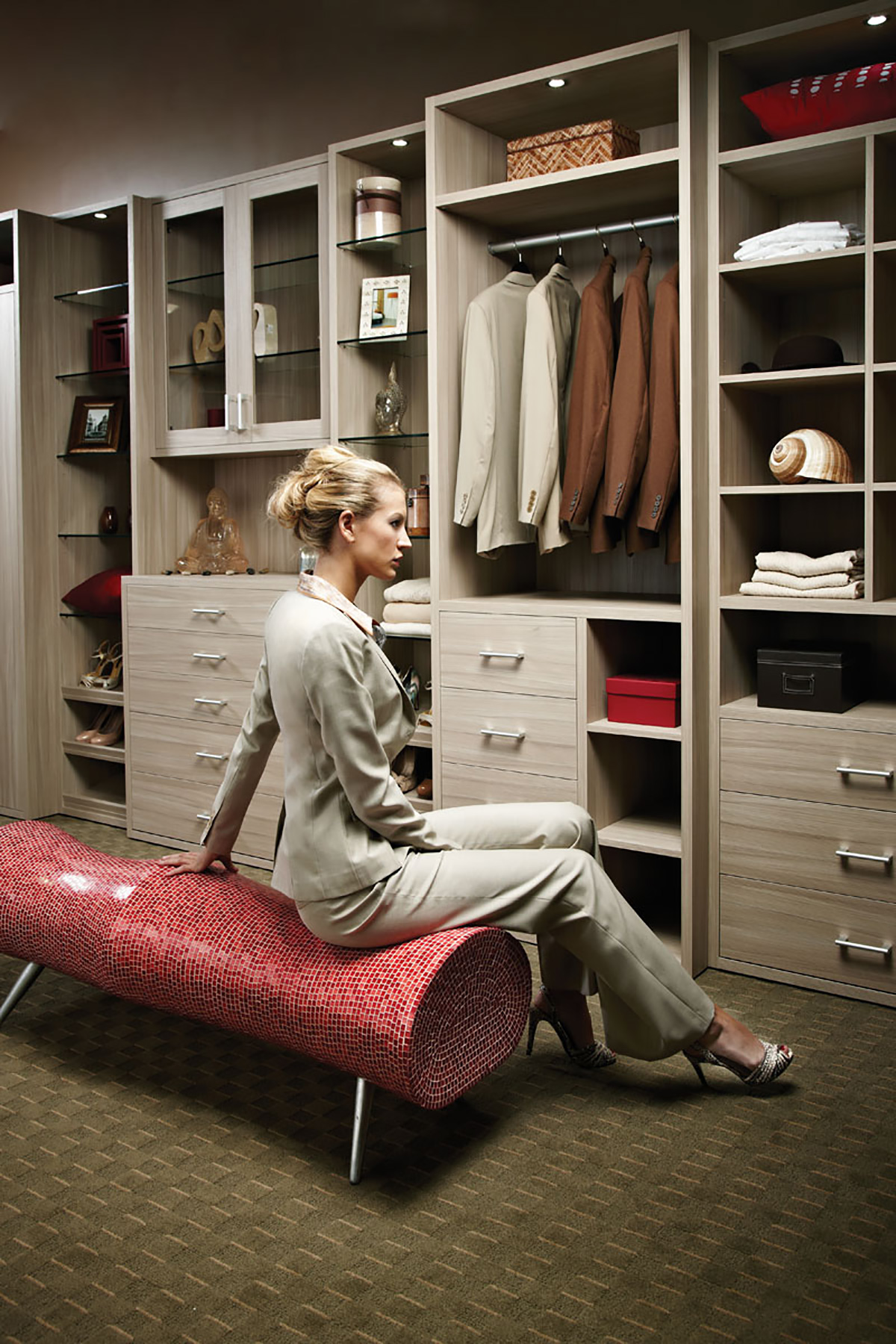 Upon stepping into the Miami showroom, clients receive a warm greeting and specialty coffees to sip while browsing. The team at California Closets Miami wants customers to feel comfortable and trusting, something that's essential when one lets designers into their home.
Each and every employee is focused on listening to customer requests then planning the correct solution for their everyday needs, based on the best functionality for each particular situation. "We began by focusing on our customer's needs and 3 decades later, nothing has changed," concludes Annon. "Our customer's satisfaction remains our most important goal. We're committed to listening to their needs, working hand-in-hand with them and never forgetting that it's a true privilege to be invited into someone's home…and into someone's life."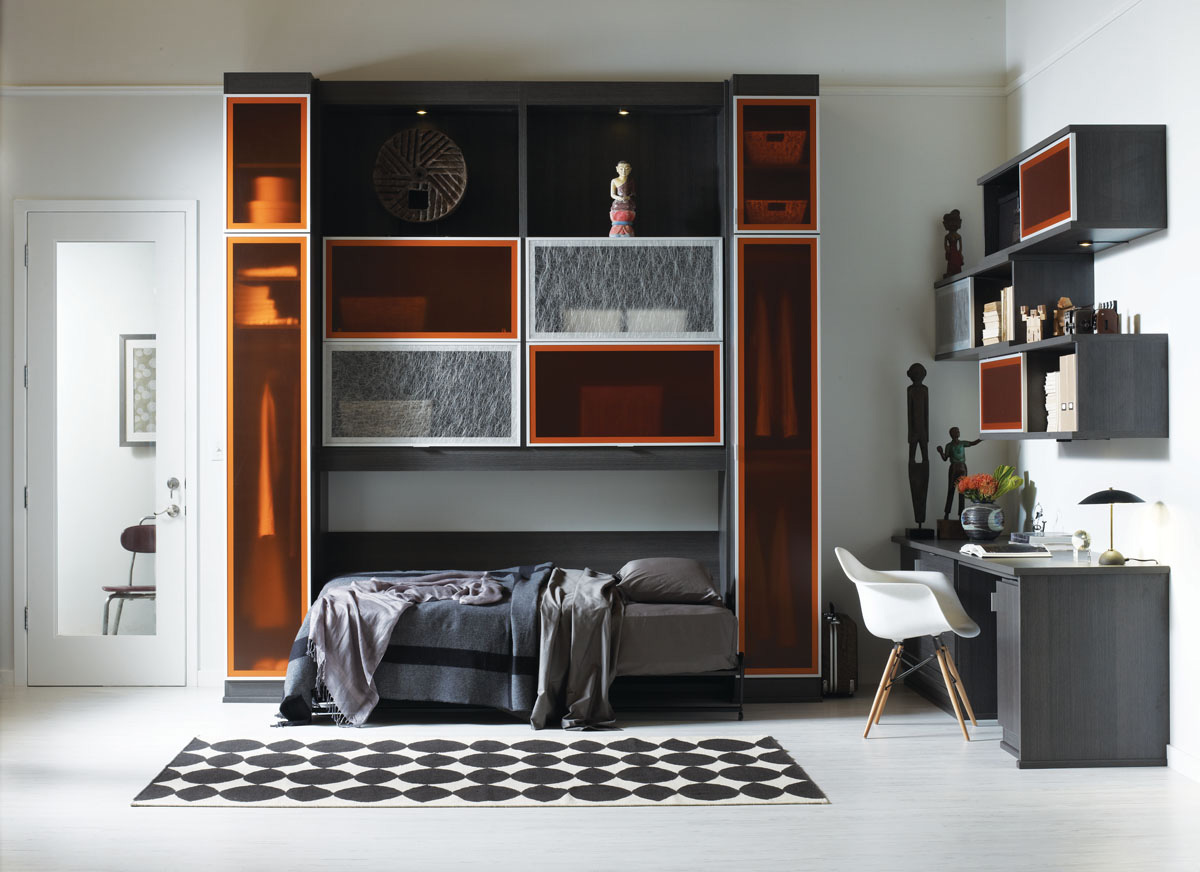 California Closets Miami is located at 900 Park Centre Blvd., Ste. 476 in Miami Gardens. For a consultation or to find out more, call 305.623.8282 or visit CaliforniaClosets.com/Miami.