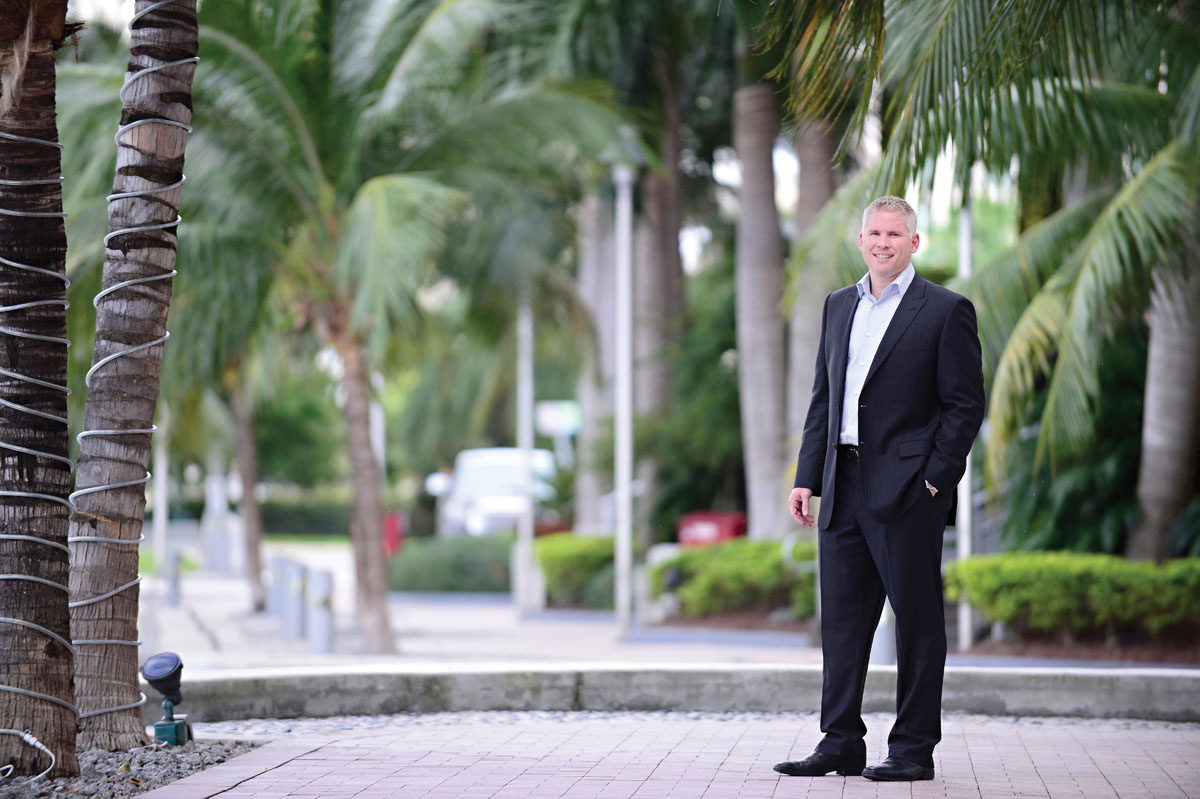 High Bar
"We have a combo of law firm and in-house corporate experience, enabling us to deliver legal advice with a business-minded approach."
For Richard Montes De Oca, the legal profession held a certain allure from a young age. "My mom was a legal secretary for a trial attorney, and as a child I accompanied her to trials to watch her boss in action," he recalls. "I was fascinated by the arguments and courtroom drama. I also watched a lot of Perry Mason and Matlock, which inspired me to become an attorney." As Managing Partner of MDO Partners, he now stars in his own legal drama. After a post as Assistant General Counsel of Royal Caribbean Cruises, Montes De Oca launched the boutique firm, focusing on corporate, real estate and immigration law coupled with global compliance and business ethics. His philosophy is not simply working hard, but demonstrating in full how committed he is to his clients. "There's no need to tell people what you're going to do," he says firmly, "so long as when you're finished, what you've done speaks for itself."
Quick Facts
In true Miami fashion: "My friends and family agree — I do a fantastic impersonation of Tony Montana!"
Plugged in: "I know it's a bad habit, but I'm absolutely addicted to my Blackberry."
What you wouldn't guess at first glance: "I know the entire Rapper's Delight song and sing it frequently during karaoke nights."
Going incognito: "I have a 17-year-old son who is often mistaken as my younger brother, which I don't deny."
Text by Cristina Zuazua; Photo by Chantal Lawrie
Richard Montes De Oca is Managing Partner at MDO Partners; 175 SW 7th St., Ste. 1900, Miami; 305.704.8452; MDOPartners.com.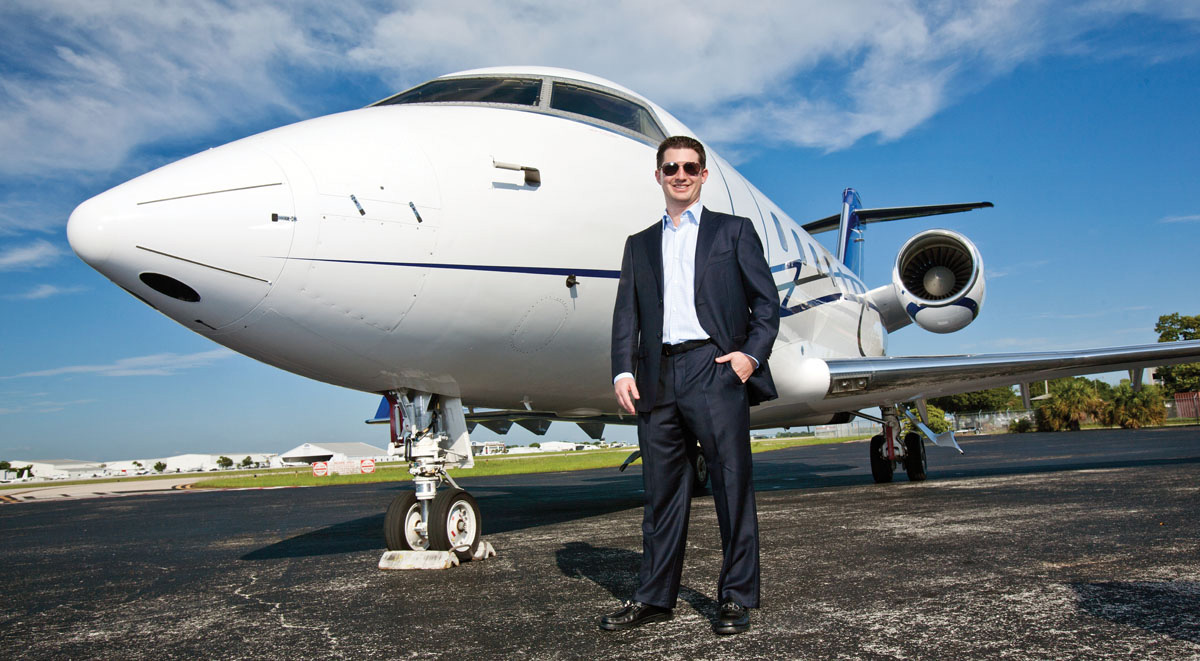 Sky Topper
"Our team understands the importance of working in the clients' best interest so they have the best flight experience possible."
Kevin Diemar has always enjoyed a challenge. As President of Unity Jets, a boutique private jet brokerage firm, he's found his calling working in the luxury service business. "I've always enjoyed learning how people have become accomplished and all my clients have a story of how they made it, which is one of my favorite parts of the job," he says. "Our clients have all reached a certain level of success and have high standards. My biggest challenge is making sure we meet and exceed their expectations every time they book a trip with us." As for the future, his ambition is crystal clear: The company will focus on South America. "We believe the opportunity there is huge," he says. "We're confident that those who are currently flying private are not receiving the level of service and value that we can provide."
Quick Facts
The phrase he loves hearing: "Book it!"
Fan of the home team(s): "Growing up in Miami, I was a huge 'Canes fan, and I became a huge Gator fan while attending UF. To make it official, I got my MBA from University of Miami — so I can cheer on both teams without anyone saying a word!"
Career advice for the aspiring: "Find something you enjoy and stick with it. Success doesn't always come fast, but if you work smart, good things will happen."
He celebrates by cheering: "A good time for me is taking my son to a Marlins game!"
Text by Cristina Zuazua; Photo by Yachin Parham
Kevin Diemar is President of Unity Jets; 12595 SW 137 Ave., Ste. 308, Miami; 305.255.6969; UnityJets.com.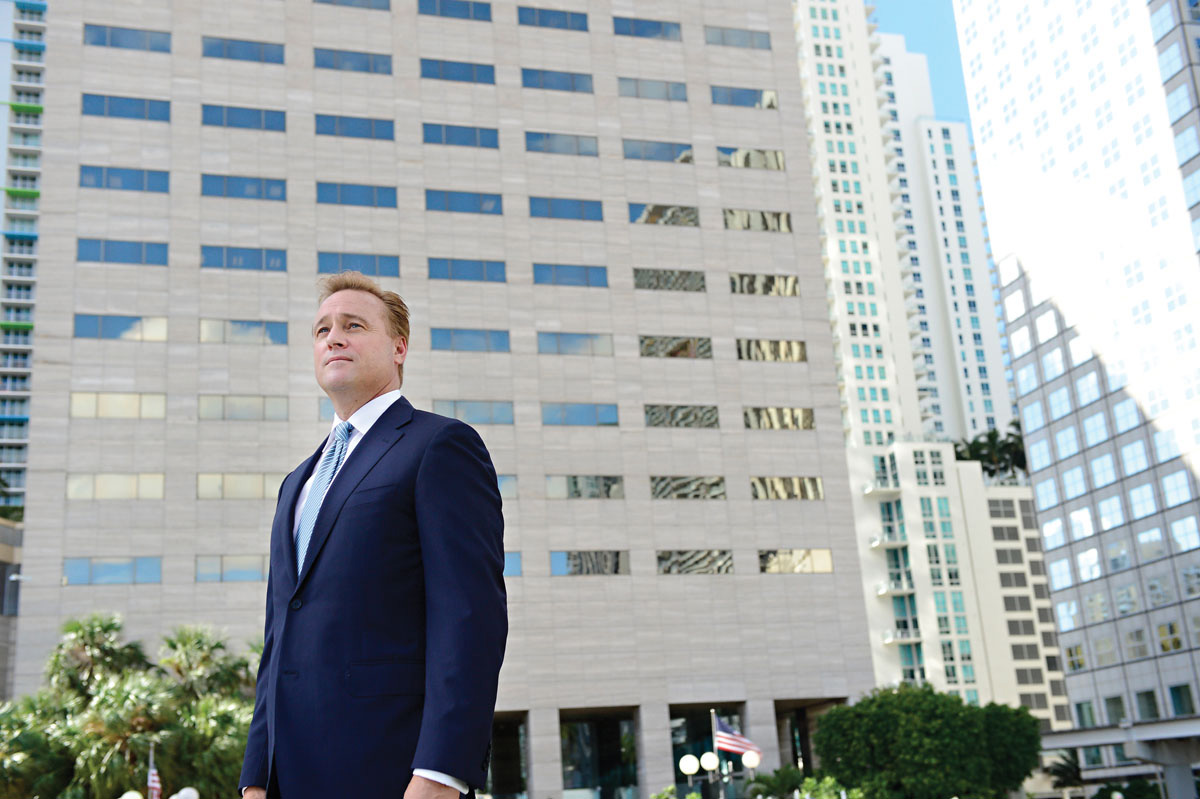 City Impact
"I've found in my experience that people never ever benefit from a team of one."
Jon Blunk is a firm believer that the Brickell/Downtown area is key to transforming Miami into a gateway city. "I see the future of this area morphing into a downtown feel much like New York and Chicago — except with even more appeal because of our tropical weather and culture," he says. "New business will continue to open their offices here because of our access to The Americas and because of the vast cultural opportunities that Miami provides." As such, he understands it's essential to be as involved in the community as possible in order to help it evolve in the short-term and long-term. "I think the reason the Brickell/Downtown area is so appealing is because it's emerged as a true live, work, play environment," he says. "It's exciting to witness the rising tide of the city and all the exciting things the future has in store."
Quick Facts
Wisdom for the ages: "When you're in the midst of a crisis, just keep calm and carry on."
He is always growing: "I always tell myself to keep going and push my own limits."
The best time of day…"is definitely lunch!"
Unexpected start: "My very first job was actually as a lifeguard."
Text by Cristina Zuazua; Photo by Chantal Lawrie
Jon Blunk is a Commercial Real Estate Broker for Cushman & Wakefield. To find out ways you can get involved in developing our community and to stay abreast of some of the exciting projects and happenings going on around town, visit MiamiDDA.com or BrickellArea.com.