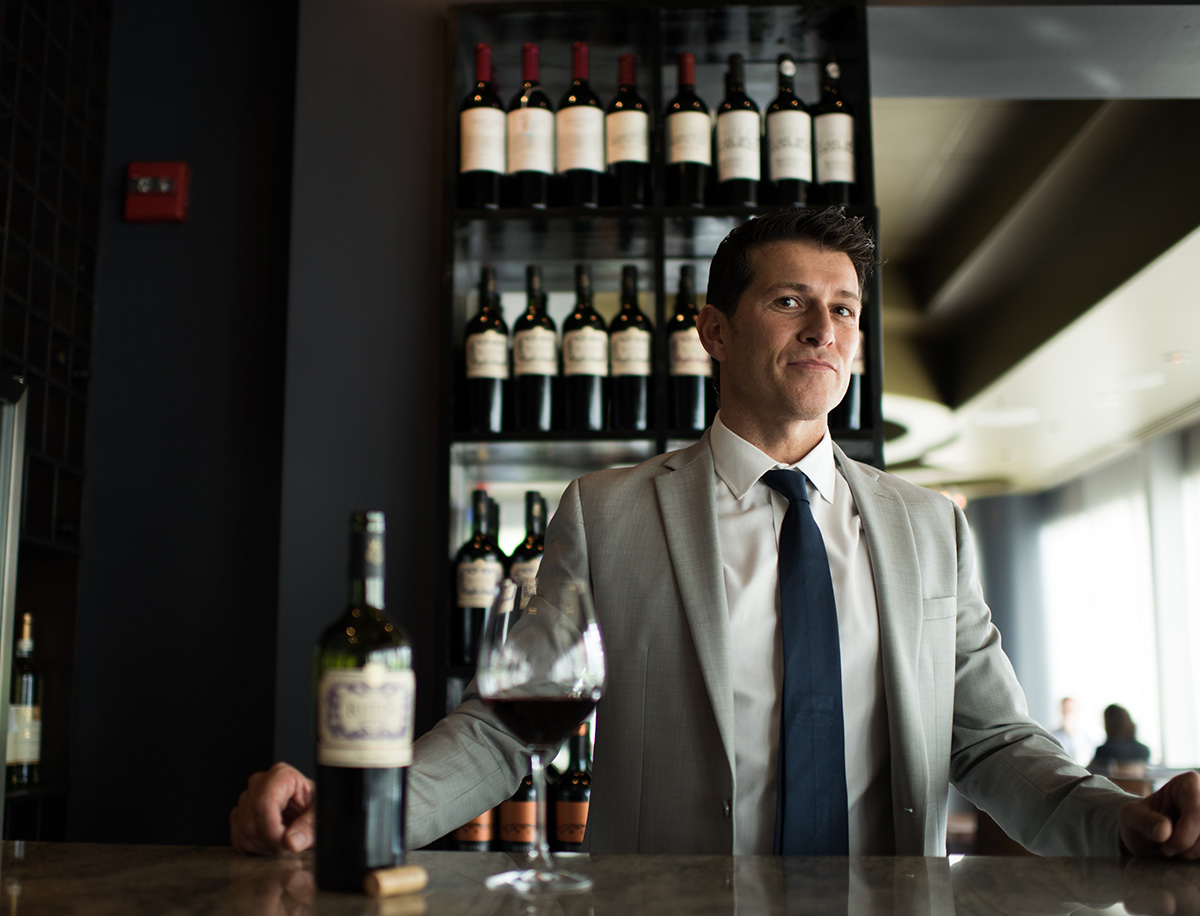 Wine Win
"It's always fun to share a great meal with family, friends and colleagues; it's just that much better when you pair it with a great bottle of wine."
For almost 20 years, Nicolas Mantovani has been working with Graziano Imports in the wine business. His work has taken him to various winemaking regions around the world to taste and discover new wines. With a highly developed palate as his main tool, he sips and savors samplings of rare vintages and new blends so he can select the finest pours for his customers. He touts Argentina as having his favorite varietal of grapes and crowns Rutini Wines as the jewel of Argentina's robust wine scene. When he isn't sipping on maturing grapes, he enjoys kicking the soccer ball around and watching his favorite teams dribble across the field. When he daydreams of his perfect day, he envisions a warm, sunny Miami day spent on the beach and celebrating successes with a glass of wine.
Quick Facts
Favorite mode of transport: "I love cruising the ocean blue, no matter the destination."
Food he can't live without: "A great asado. Just thinking about it makes me hungry."
First job: "I worked at Winn-Dixie during high school."
Life observation: "My favorite mantra is todo cambia — it means that everything changes."
Nicolas Mantovani is the Director of Graziano Imports in Miami, one of the largest wholesale distributors of Argentine wine in the U.S.; 305.418.9498 GrazianoImport.com.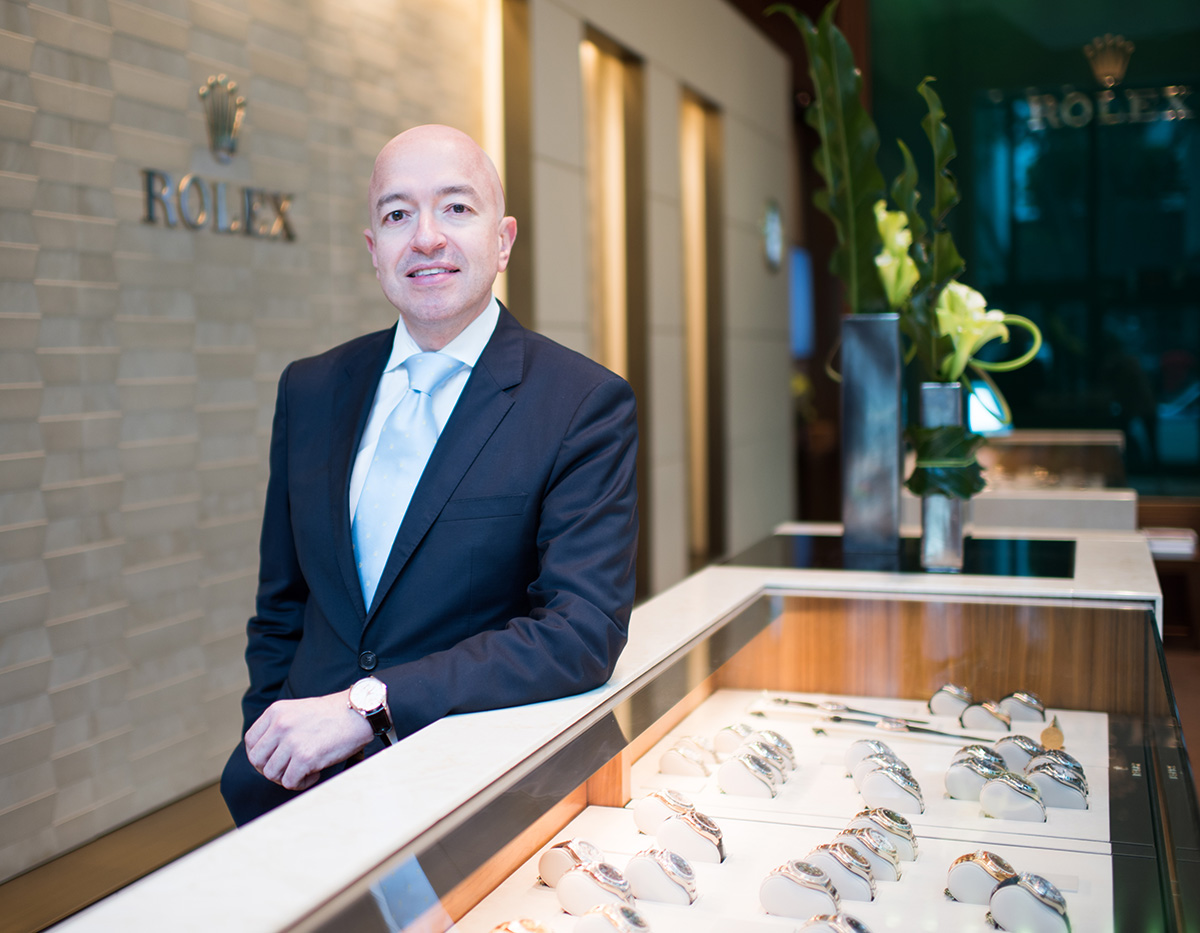 Perfect Timing
"Rolex has always been an integral part of many milestones — taking part in these celebrations are the highlights of my days."
Colombian-born Victor H. Herrera has spent over two decades representing Swiss luxury brand Rolex and the special moments these timepieces represent. The iconic brand was the first to invent the waterproof "Oyster" watch and has been coveted around the globe ever since. "Growing up in Miami was possibly the greatest adventure of my life," he says. "The blend of cultures and languages taught me appreciation, admiration and respect for people and this wonderful city." In his role, he meets customers from around the world who are purchasing timepieces to celebrate a milestone, commemorate a special occasion or expand their collection. His best advice is to always aim to be the best at everything you do and always find the time to celebrate life.
Quick Facts
Always in his fridge: "Sparkling water, fruit and several bottles of hot sauce."
First job: "I was a volunteer waiter at my family's restaurant. It taught me that being personable takes you further in life."
Last meal on Earth: "Fried chicken and fries!"
Ideal itinerary: "I like to start my day with an early Cuban breakfast at El Pub followed by a dip in South Beach and ending with drinks and dinner at Michael's Genuine."
Victor H. Herrera is the General Manager of Rolex Boutique Luxury Swiss; 135 NE 39th St., Design District; 305.576.5391; Rolex.com.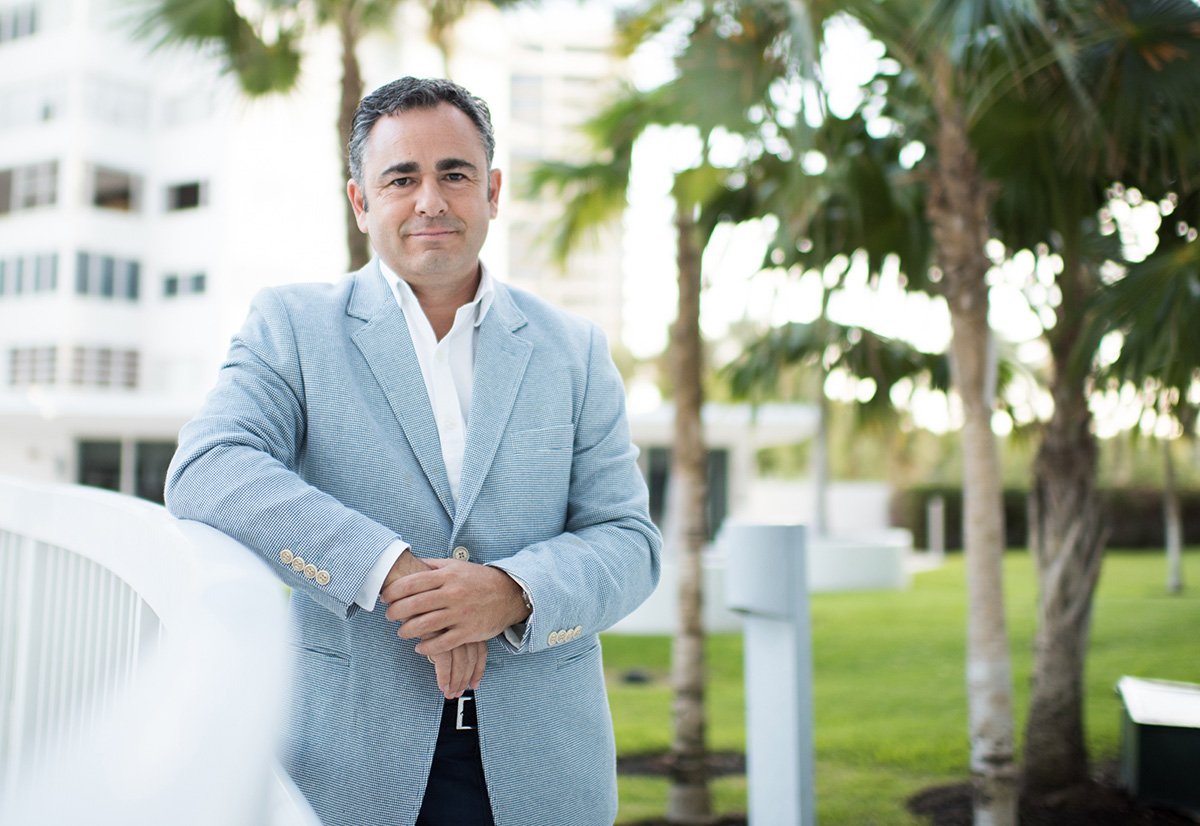 Top Thinker
"Someone becomes a thought-leader by developing and expressing a compelling point of view, by building a meaningful narrative about an issue and bringing solutions to specific problems."
Luis Gallardo helps leaders achieve strategic positioning through reputation, relationships and revenue. Through his work with thought-leaders and global-shapers in the political and corporate arenas, he's found that these high achievers share common characteristics. "They are generally very accomplished individuals, game-changers, movers & shakers — they are people who think and do," he says. "These are the type of folks who are capable of inspiring positive change in the world." His favorite part of the job is morphing simple ideas into living concepts and connecting with passionate people. "Making an impact at the personal level only requires the will to do it — I've seen it happen many times working with humble people who are shaping the world through ideas," he says. "The world needs more resilient people who believe anything is possible."
Quick Facts
How he gives back: "I'm the President of the Brands & Rousers Foundation, focused on the science of happiness, holistic education and smart innovation."
Dream vacation spot: "Angkor Wat, Cambodia."
The perfect day: "A day when you meet somebody that has passion and the will to make a difference."
Favorite quote: "Think big and dream bigger."
Luis Gallardo is the CEO of Thinking Heads; 1674 Meridian Ave., Ste. 500, in Miami Beach; 305.424.1320; ThinkingHeads.com.