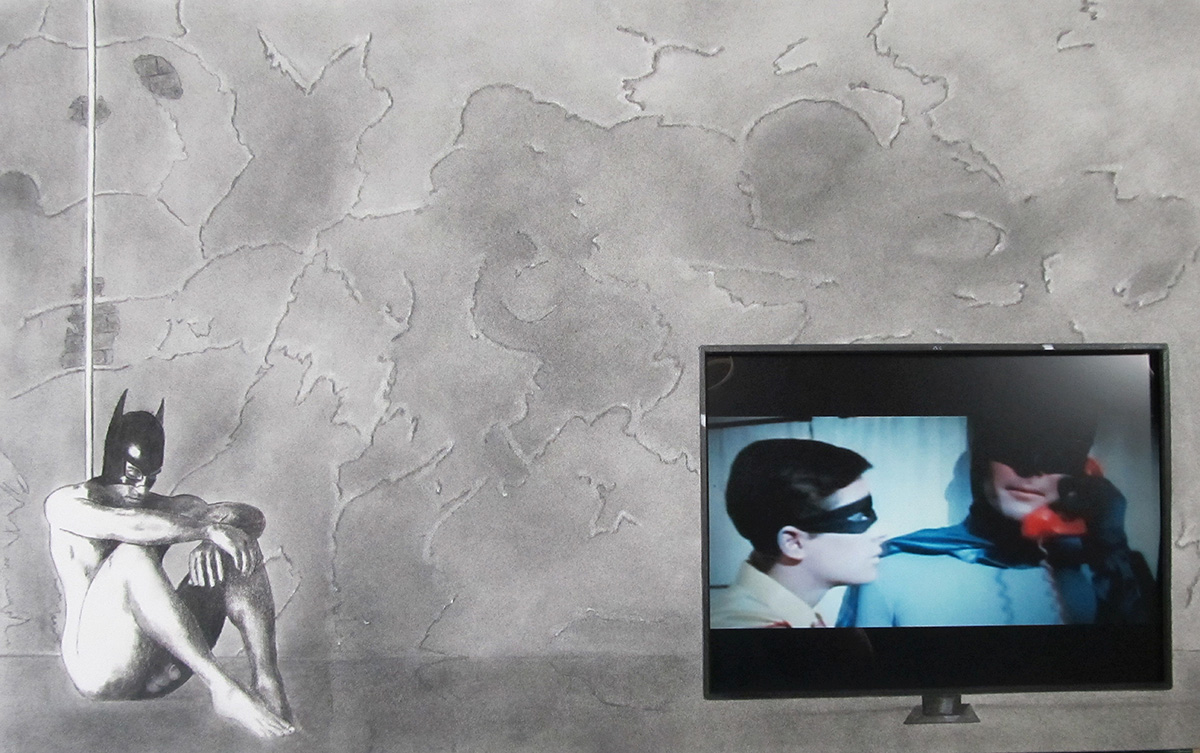 Cuban-born F. Lennox Campello began selling his work professionally in the late '70s while he was an art student at Washington University. He was one of the regular exhibiting artists at Seattle's world-famous Pike Place Market where he sold, gave away and traded over 2,000 pieces of his work and got a taste for finding, nurturing and marketing other artists. His trajectory into the art world was greatly influenced by his time in the U.S. Navy, where among other duties, he served as a cryptologist. "I enlisted when I was 17 years old because I could grow a beard in the Navy, something my father wouldn't allow me to do at home," he quips.
His service in the military was highlighted by frequent bounces around the globe, spending long periods of time in the Middle East, Spain and Scotland. "My travels left me with a taste for multiple cultures and stories," he says. His experience as a former cryptologist has also filtered into his artwork, where he encrypts hidden works within his pieces in unexpected places like shadows, cracks on the walls or in the muscles of the figures he draws.
Throughout his lifetime, Campello has enjoyed writing about art and has written for dozens of different magazines and newspapers. For over a decade, he's documented the art scene around Washington, D.C., in Daily Campello Art News and has also published art-related books. "The art world is always changing, with trends often being left in the dustbin of art history and Father Time being the real critic of what each movement was," he says.
Today, he not only continues to develop his own body of work, he and his wife run Alida Anderson Art Project where they represent a variety of artists and exhibit their work at various fairs around the world. He's worked with artists like Dulce Pinzon, a brilliant Mexican photographer who takes social commentary to a new level; and he gave Washington artist Tim Tate his first solo show back in the '90s. Since then, he's become a Stieglitz of sorts for the glass world, dragging glass from the crafts arena all the way into the rarified upper-crust of the fine arts.
Campello and the Alida Anderson Art Project will be exhibiting at Context Art Miami in Wynwood during Art Week; AlidaAnderson.com.