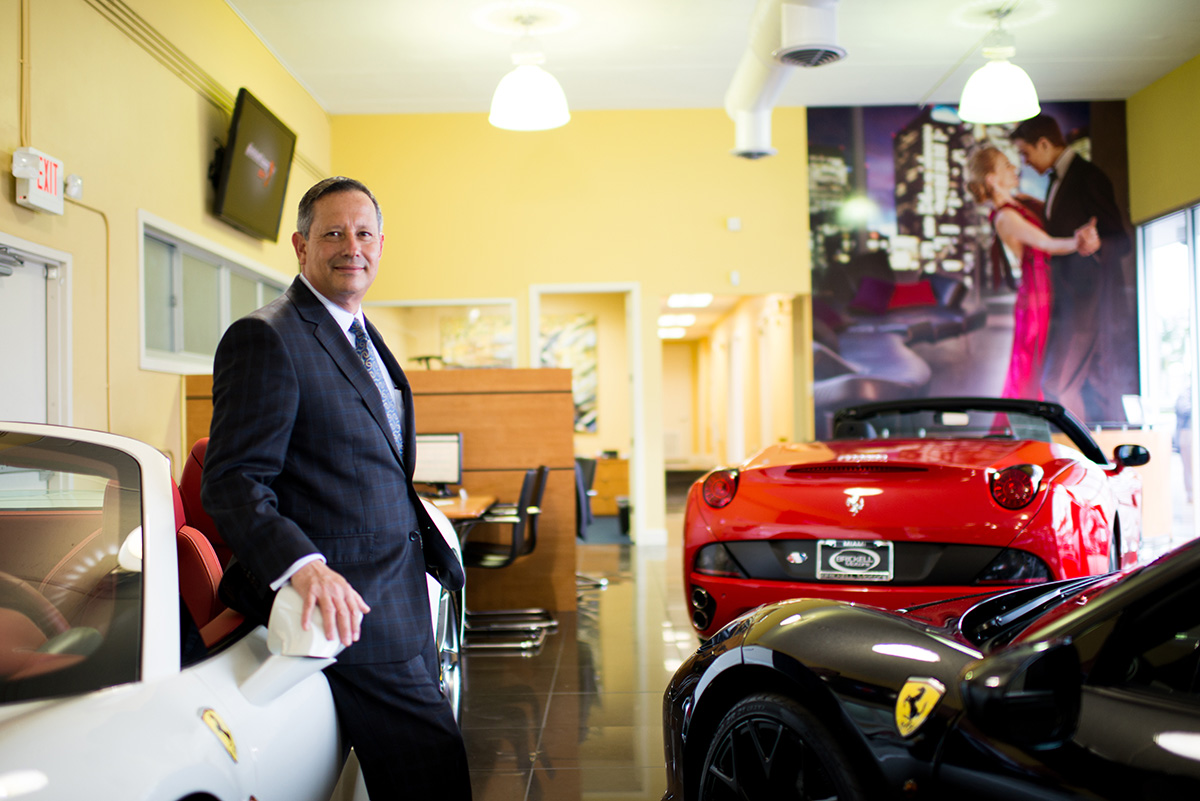 Auto Focus
"The most fulfilling part of my job is watching the company grow and giving opportunities for employment positions to great people."
Growing up paging through Motor Trend, Car & Driver and Road & Track magazines, Rick Barraza dreamt of one day having his own new car. After he made it happen, he knew he would enjoy helping others feel the exhilaration of driving off in the car of their dreams. "I'm blessed to do something that puts a smile on people's faces when they first get their new set of keys," he says. As the VP & Managing Partner of Brickell Motors, he takes great pride in providing transparent and personalized service to his car-buying clients who appreciate the great range of prices and choices available. "I believe our passion and work ethic is what sets us apart," he says. "We truly want to grow our company, give more employment opportunities and establish our brand as a company that people want to work for and do business with."
Quick Facts
Words of wisdom: "Always think positive in the midst of adversities, and always be grateful!"
Ocean lover: "I have enjoyed boating most of my life; if I were not in the automotive field, I would be in the boating industry so I'd have more time on the water."
Winning qualities: "I'm very spiritual, competitive and grateful."
Favorite pastimes: "Mountain biking, playing drums and walking my Yorkie with my wife."
Text by Estrellita S. Sibila; Photo by Ximena Etchart
Rick Barraza is the VP & Managing Partner of Brickell Motors; 665 SW 8th St.; 305.856.3000; BrickellMotors.com.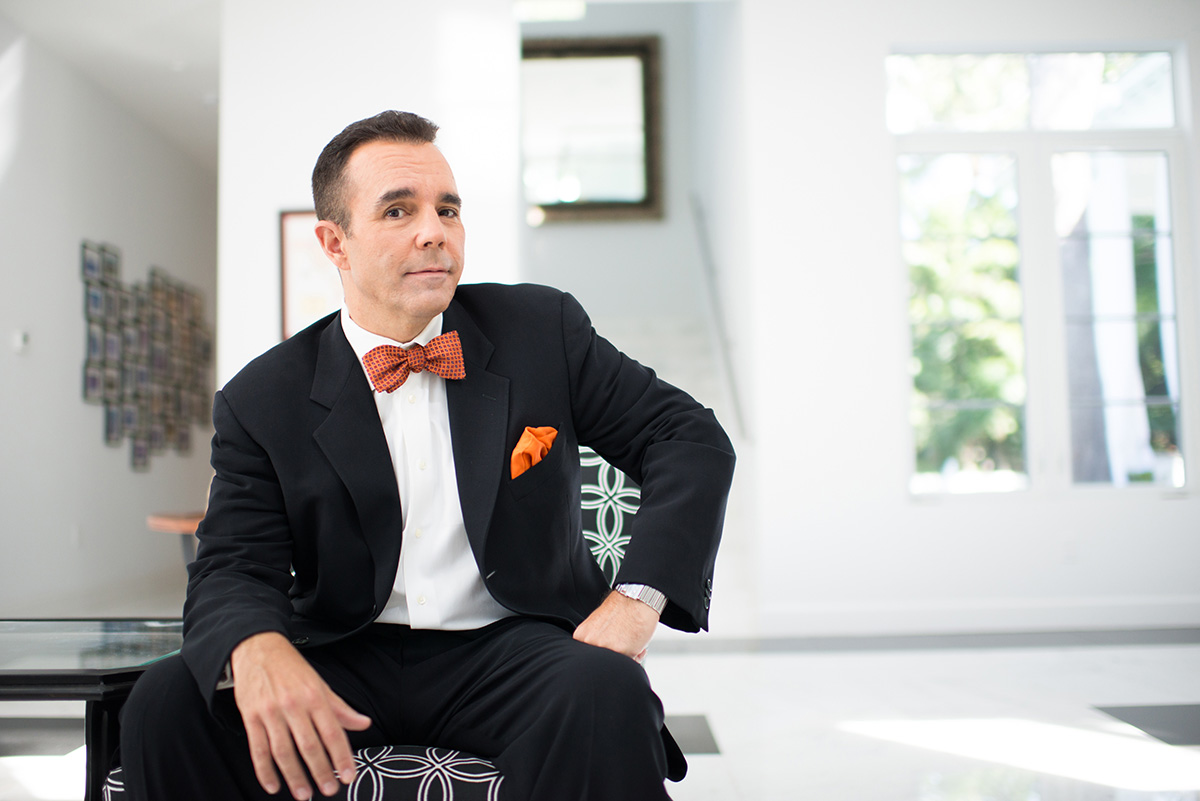 Solid Solutions
"My job allows me to be intellectual, social, passionate and caring all at the same time."
Who would have ever guessed that helping start a college fraternity would lead Thomas B. Jelke, Ph.D., to a lucrative career in consulting? He's a motivator and educator who provides strategic planning, research, program assessment and team-building services to a portfolio of colleges and universities, fraternal organizations and non-profit clients through his company t.jelke solutions. He attributes his success to living by the CADIF philosophy: Commitment, Attention to Detail and Immediate Follow-Up. It's an old-school mentality, but it's increasingly relevant today when you want people to remember you and your company. When he's not working, he's giving back to the community. "I was always taught to be involved in my community through service and civic engagement," he says. Today, the same rings true as he serves as the Board Chairman of the Miami Parking Authority where he's able to make a difference in government without being a politician.
Quick Facts
Favorite Tastes: "I love the Old Fashioned at the Regent Cocktail Club in Miami Beach. For bread pudding, it's a tie. I like Chef Roly Cruz-Taura's version at Little Palm Island and the one at Commander's Palace in New Orleans."
Cha-cha-champion: "I used to compete as a ballroom dancer — it was nothing major like you see on TV, but I was pretty good at Salsa, Merengue, Argentine Tango and East Coast Swing!"
Words of wisdom: "Be impeccable with your word and always do what you say you are going to do."
Text by Estrellita S. Sibila; Photo by Ximena Etchart
Thomas B. Jelke, Ph.D., is the CEO of t.jelke solutions; 3100 Brickell Ave.; 305.978.5951; tjelke.com.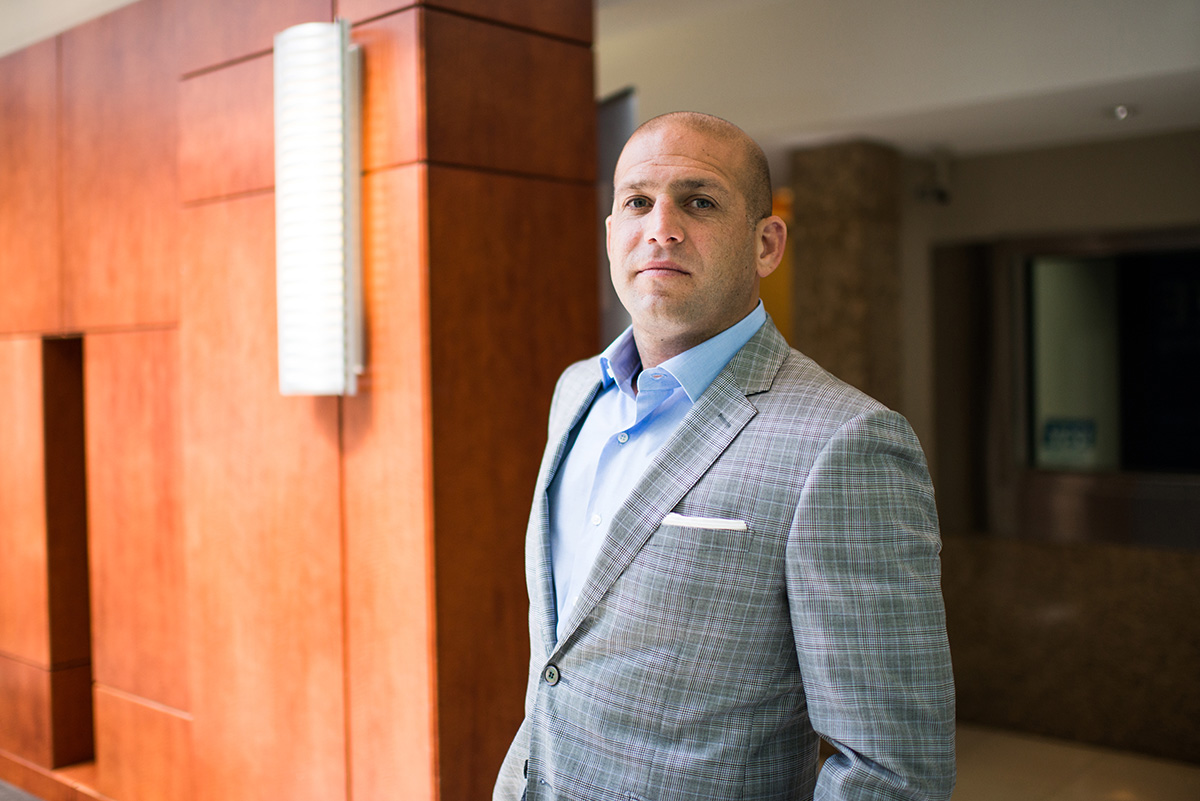 Tech Achieve
"Technology changes so frequently that knowledge in this arena can be powerful when making decisions as to what direction to go in next."
Jose Francisco Jouvin is all about clear, effective and affordable communication. As the U.S. GM of Convergia, Inc., a world-class provider of voice, data and Internet services for residential, business and wholesale customers, he's responsible for strategically expanding the brand's position within the U.S. territory. "Convergia services every type of customer," he says. "I get to meet and work with stellar individuals to solve their communication and data needs every day." When working with clients, he believes in being accessible, truly listening to their needs and delivering upon those expectations. Customer service is what sets the business apart and his goal is to always offer the most reliable and affordable custom-based solutions available. "At the end of the day, we connect people in order to keep their operations moving," he says. "We make their wants and needs top priority in everything we do."
Quick Facts
Plated pleasures: "I absolutely love good food and wine — it's one of my favorite pastimes!"
Entrepreneurial spirit: "I'm always on the lookout for great ideas for startups and where the world of technology is heading."
Secret to success: "Discipline and consistency."
Best advice he can offer: "Do your work and always be prepared."
Text by Estrellita S. Sibila; Photo by Ximena Etchart
Jose Francisco Jouvin is the U.S. GM for Convergia, Inc.; 1000 Brickell Ave., Ste. 910; 786.437.6363; Convergia.com.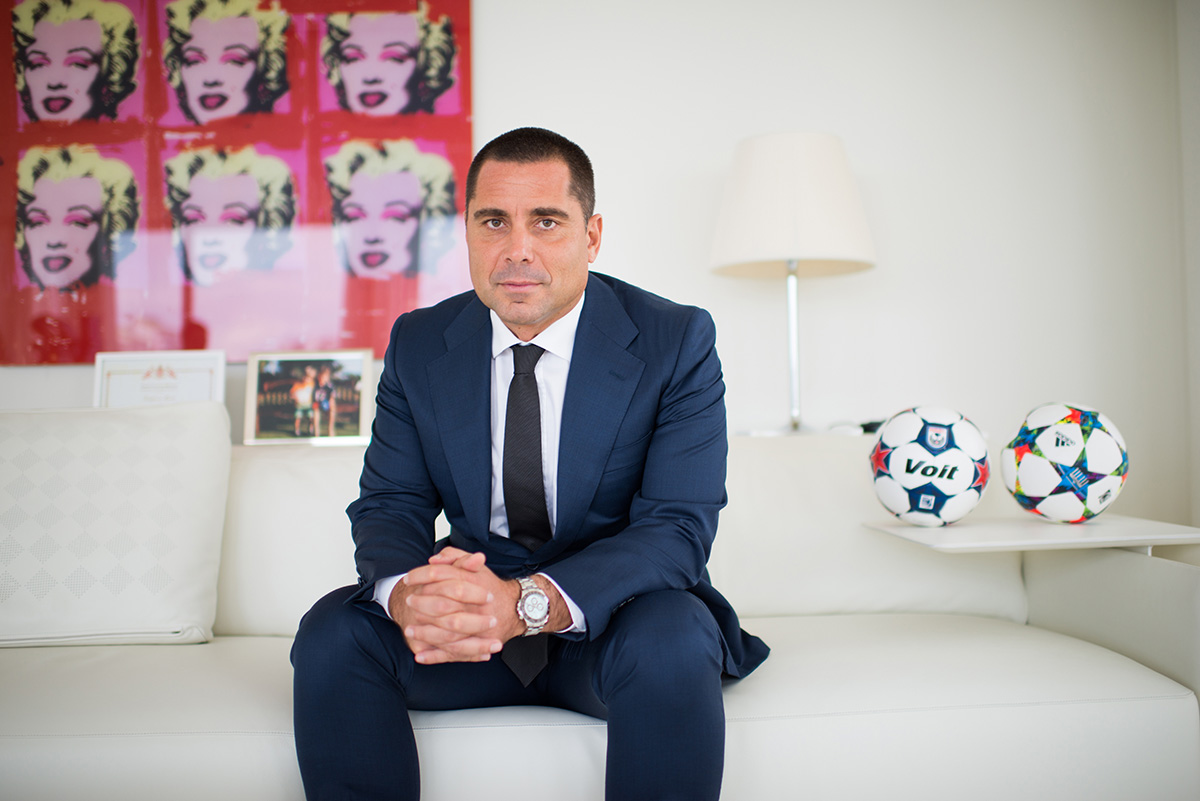 Strong Force
"I always strive to do my best and to do it with passion. I don't do things for the money; my goal is to always build something valuable."
Media powerhouse Riccardo Silva, President of MP & Silva, helms one of the Top 3 sports media distribution companies in the world with 20 offices worldwide. While he thought he'd one day join the family business selling detergent and soap, he developed an interest in the television rights industry back in the '90s when it was a relatively new field. "I'm proud to have been able to assemble a team of professionals who are very focused and coordinated in helping build a global business," he says. When he isn't managing his company, he's dabbling in other ventures. His most recent endeavor is teaming up with Paolo Maldini to launch Miami's sole professional soccer club, Miami FC. "Our goal is to assemble a team that will win tournaments and be among the best teams around," he says.
Quick Facts
Where he got his start: "My first job was working in the press office of the New York City Marathon."
His work mantra: "I believe that an idea is 20% of the work while execution makes up the other 80%."
Best habit he's developed: "I like to drop off my sons at school every day — it's great bonding time!"
Favorite word: "Forte, which means strong in Italian. It reminds me of Forte Dei Marmi, the town in Italy where I summered as a child."
Text by Estrellita S. Sibila; Photo by Ximena Etchart
Riccardo Silva is the President of MP & Silva; 1001 Brickell Bay Dr., Ste. 2310; 305.371.9760; MPSilva.com.