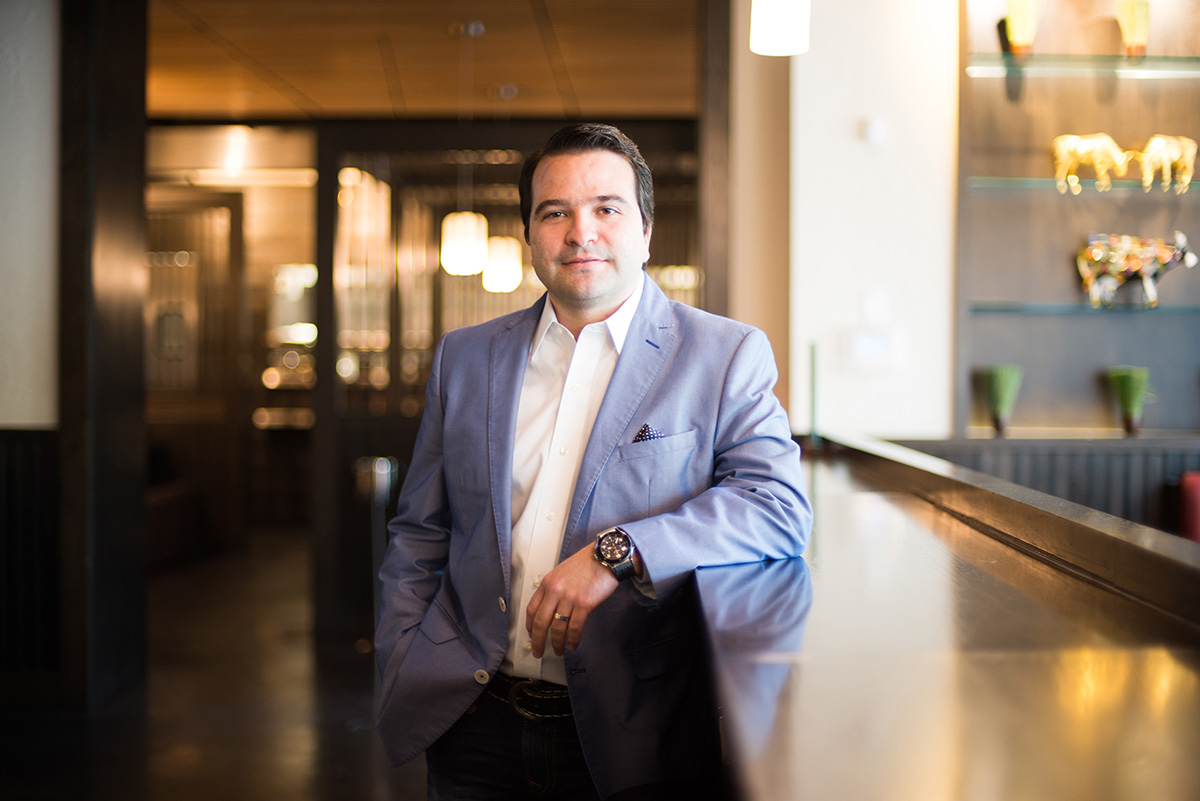 Team Maker
"We are a family and every employee who works for the company and its restaurants feels engaged and believes in what they do."
As President & CEO of Elbardi International Management, LLC, Mario Contreras is all about maintaining the bonds of a family business while growing at a rapid pace. "It's about building a future," he says. "To be able to create new jobs every time we open a new restaurant is one of the best feelings in the world." As the leader of a company that owns and operates 40+ Charleys Philly Steaks restaurants throughout the U.S. and Gyu Kaku Japanese BBQ restaurants in the South Florida market, he oversees the development, real estate, construction and legal departments of the organization. He's serious about expansion and reports the company plans to operate 300 restaurants in 10 years. His role model and inspiration, Contreras explains, is his father. "I've always believed that my dad's honesty and business principles have been transposed as a photocopy to my business morals," he says. "Keeping my word is stronger than signing a legal document."
Quick Facts
His girls want to be just like dad: "It's pretty funny — my daughters will play next to me pretending to answer the phone and making up 'future plans' on my development dry-erase board."
In his fridge: "A little bit of everything — my wife's an incredible cook!"
Why he does what he does: "I have a wonderful family — they are my life and the reason why I'm building the foundation for their future."
Favorite word: "Success."
Text by Cristina Zuazua; Photo by Ximena Etchart
Mario Contreras is the President & CEO of Elbardi International Management, LLC; 10305 NW 41st St., Ste. 201, Doral; 305.406.1583; Gyu-Kaku.com/Miami.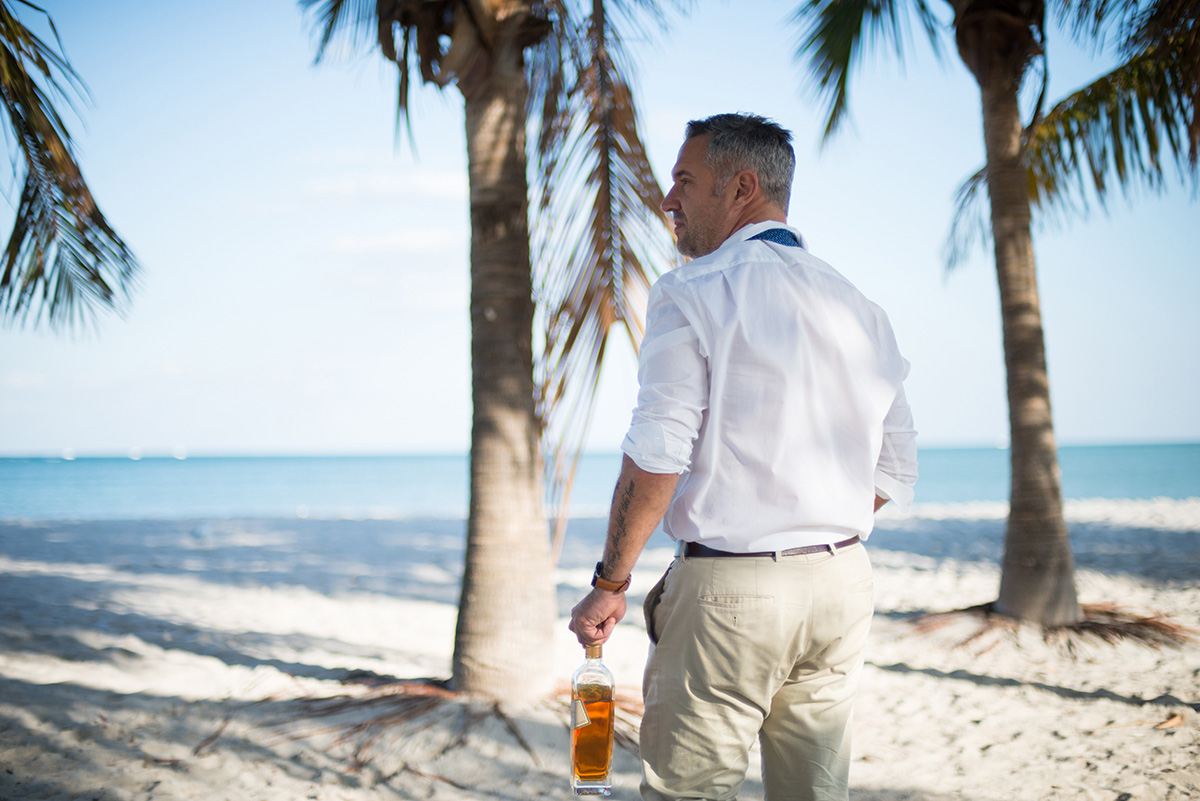 Kindred Spirit
"I love the combination of history, luxury and taste that ties our whiskeys together. I can't imagine doing anything else!"
With great liquor comes great responsibility, and as Diageo's Master Of Whiskey for Florida, Indiana & Kentucky, Todd Richman takes his job very seriously. The firm is a global leader in beverage alcohol with brands including such iconic whiskies as Johnnie Walker, Crown Royal, Buchanan's, Bulleit Bourbon Rye, Talisker, Oban, Lagavulin and many more. Diageo is a massive company with a large portfolio across all categories, so when Richman speaks about the level of commitment to being part of the Diageo Masters Of Whiskey and the Diageo Whiskey Portfolio, he's quite solemn. There are many different paths to a career in spirits, so how did he do it? After cooking in restaurants for a few years in the early 2000's, Richman decided to make the jump. It led him to his current profession and he's been with the wine and spirits industry ever since. "I've learned so much in my short time in this industry," he says.
Quick Facts
Good Advice: "Always treat those in the service industry with respect, no matter what."
Favorite word: "Yes."
Aqua vitae of choice: "Lagavulin Single Malt. No ice."
Guilty pleasure: "Dive bars with good jukeboxes. I'm a sucker for the classics."
How he celebrates: "A good drink with everyone who helped make it happen. No one wins alone."
Cool gig: "My first job was scooping ice cream in 8th Grade — I was so excited about it!"
Text by Cristina Zuazua; Photo by Ximena Etchart
Todd Richman is the Master Of Whiskey at Diageo; 396 Alhambra Circle, Coral Gables; Malts.com; Diageo.com.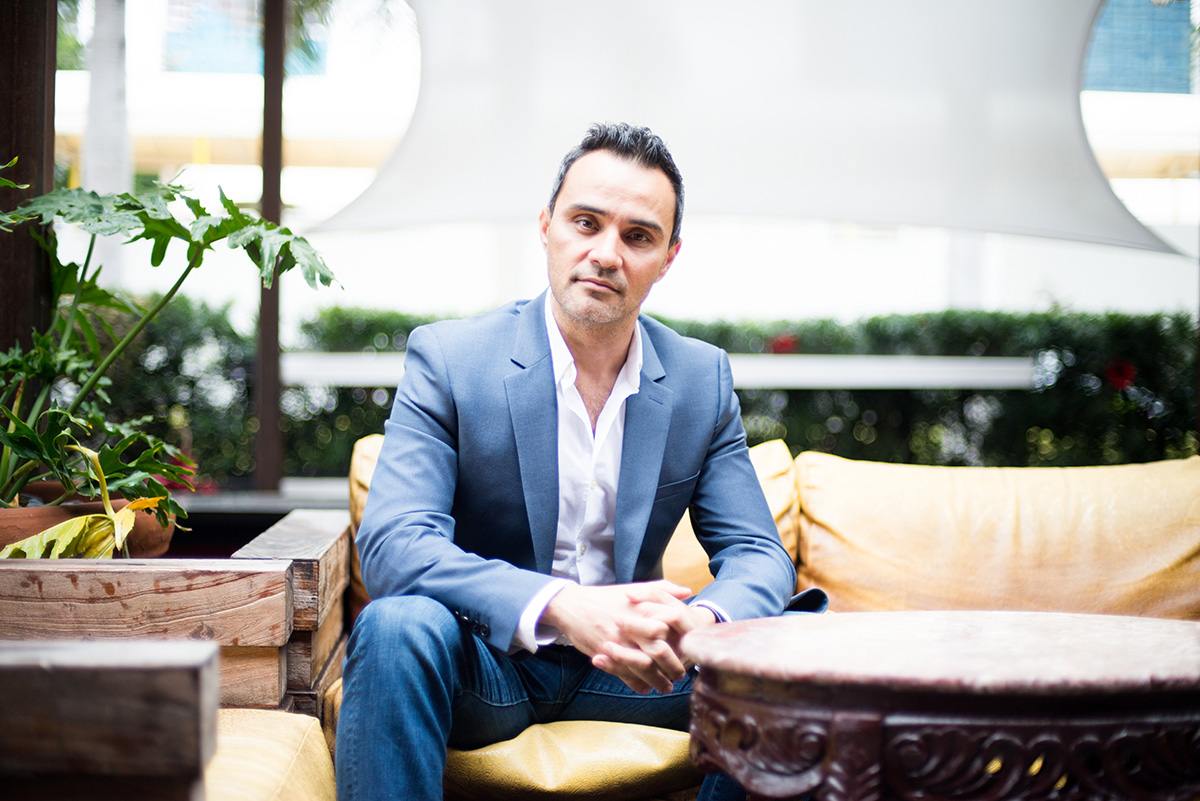 Moment Inventor
"Nothing can replace the rewarding experience of keeping thousands of people consistently happy and entertained month after month, year after year."
José Manuel Vázquez knows the importance of creating memorable experiences for his clients. As a Partner & Creative Director of Segafredo Brickell and Spazio Nightclub, he's on a constant search for reinventing venues and nights. In addition to his daily oversight at the organization, Vázquez's real estate and manufacturing businesses take him around the globe where he picks up fresh ideas and concepts that he brings back and implements into the Miami scene. "It's imperative to always interact with clients even if you're too busy focusing on the day-to-day work schedule," he says. "Otherwise, you lose the pulse of what your clients need." As for what sets him apart in his line of work, Vázquez just laughs. "I've always been a perfectionist," he says. "My friends used to walk into my place for a get-together and tilt a picture frame just to wait and see how long it would take me to run and fix it!"
Quick Facts
Alter ego: "My friends call me Ninja!"
He likes to question everything: "Always use critical thinking — never assume anything just because it happens to be the status quo."
Guilty pleasure: "Midnight snacks."
Surprising first job: "I used to unload boxes off containers at MIA cargo – that was a long time ago!"
Even his vocabulary is ambitious: "One of my all-time favorite words is gambatte — it's Japanese for keep going/pushing."
Text by Cristina Zuazua; Photo by Ximena Etchart
Jose Manuel Vázquez is a Partner and Creative Director at V&E Restaurant Group; 1421 S. Miami Ave., Brickell; 305.577.9809; SZE-Brickell; SpazioNightClub.com; VERestaurants.com.