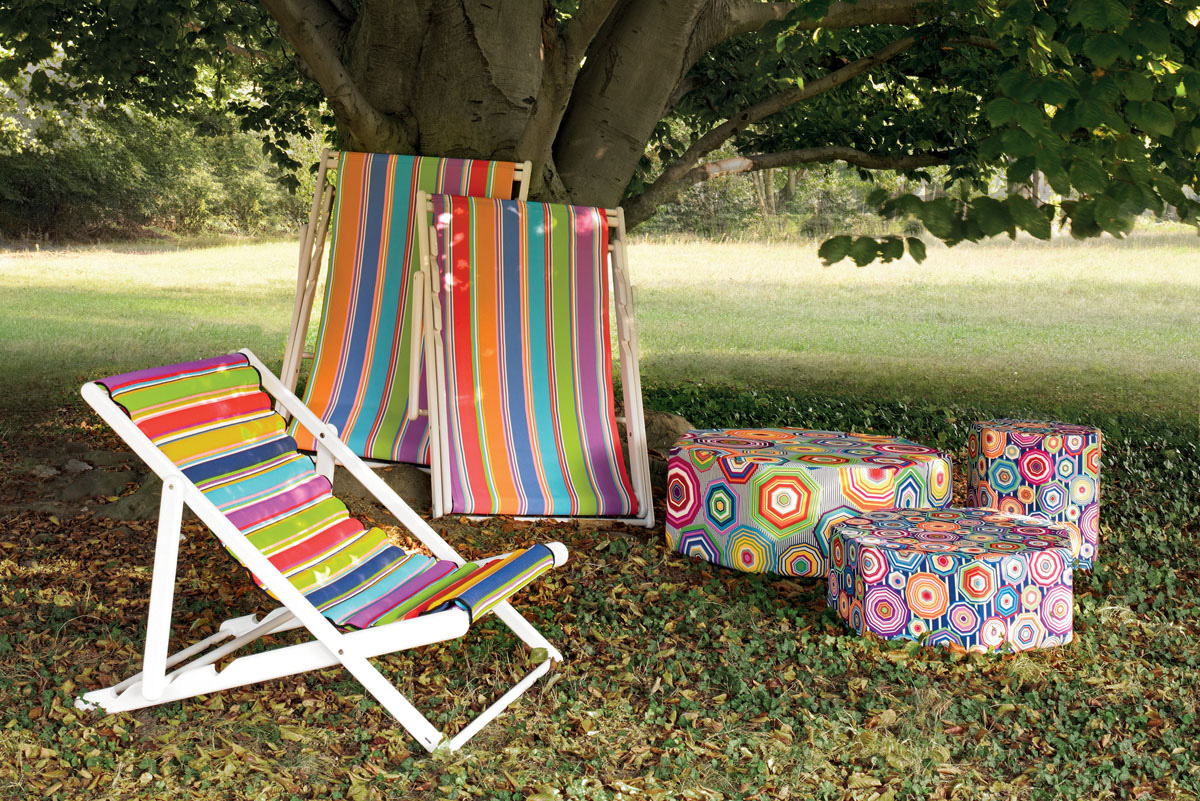 1. Regista Deckchair Cost: $2,050 Why we love it: We're already crazy for the bold weaves of Missoni's unique fashions, and have been more than happy to see the brand expanding into home décor. The Regista combines a classically vintage style with a signature Missoni print in bright, celebratory hues. We think that makes it a perfect pick for any backyard trying to capture a true South Florida vibe. Where to get it: Missoni Home; 4141 NE 2nd Ave., Ste. 114, Design District; 305.438.9663.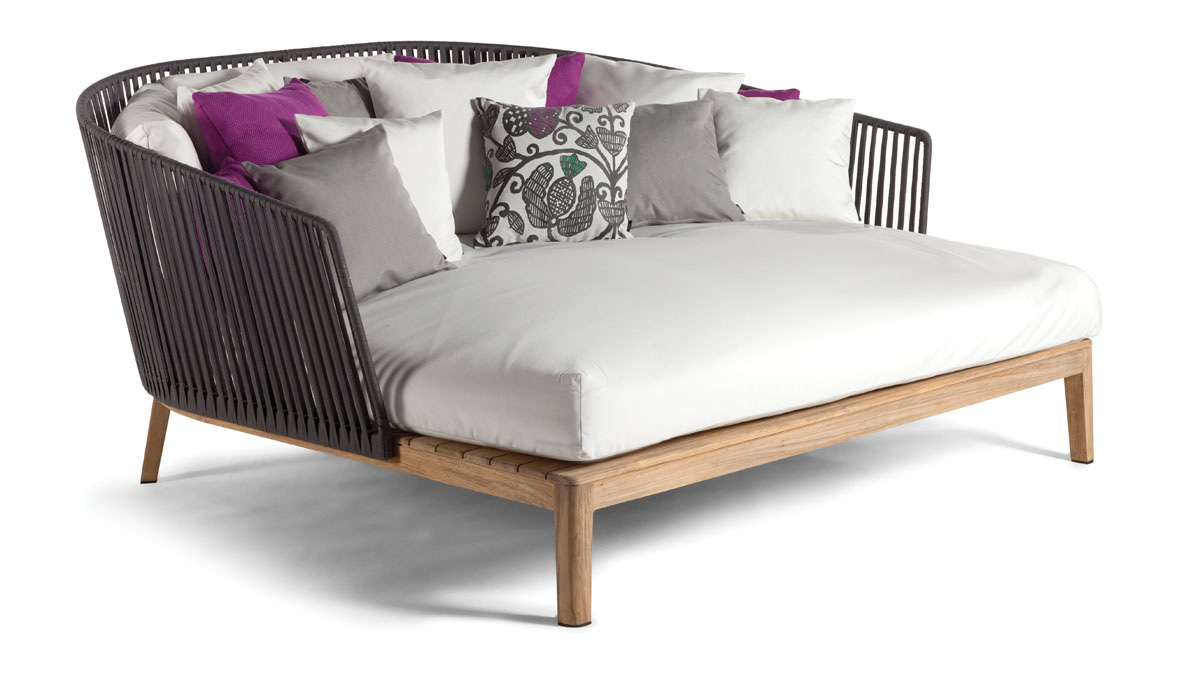 2. Fiora Outdoor Set Cost: $519 Why we love it: A little short on outdoor space? This Fiora Outdoor Set is ideal for balconies or smaller patios, plus it's comfortable cushions are UV resistant, so no worries about fading colors. It's made with a durable interior aluminum tubular frame to stand up to the elements. We think the chairs and small table are perfect for a quiet outdoor breakfast or evening cocktail. Where to get it: Modern Home 2 Go, 855.286.4246, ModernHome2Go.com.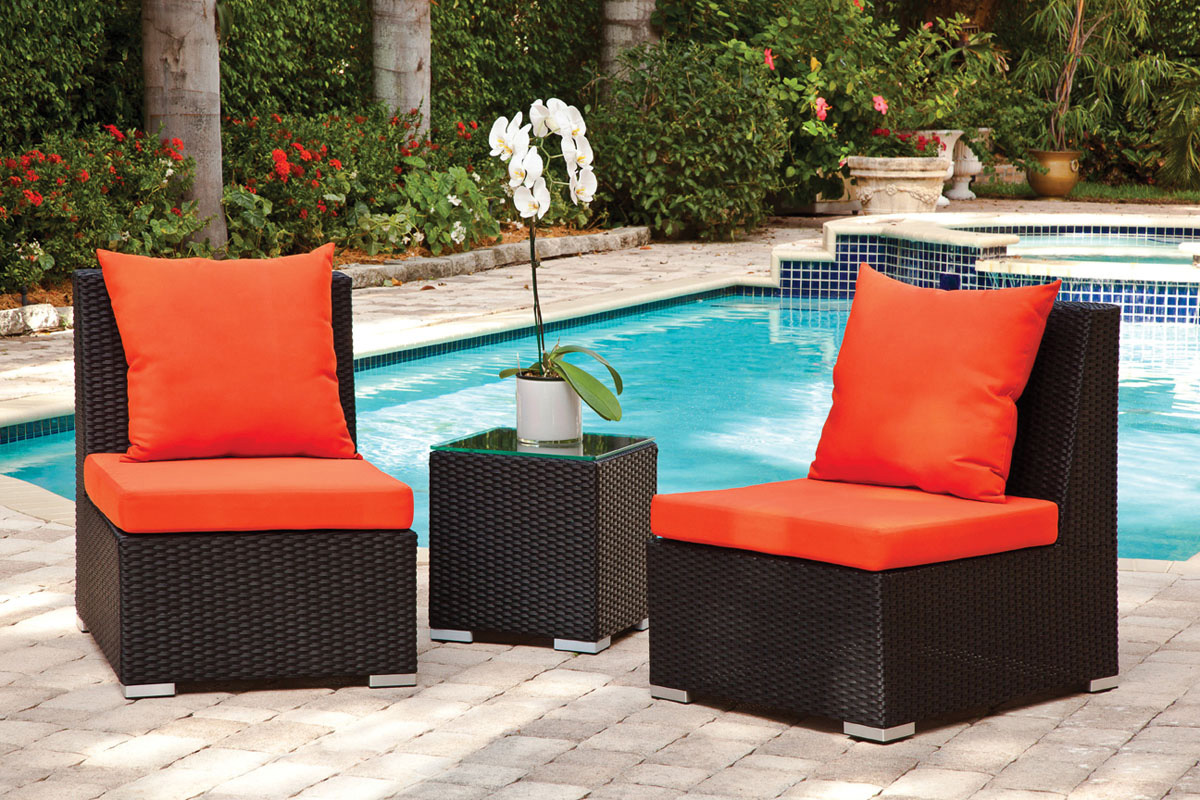 3. Mood Daybed Cost: $8,053 Why we love it: Just imagine reclining on this ultra-comfortable piece on a perfect fall afternoon, and you'll know why we're fans of the Mood Daybed. Made with premium teak and covered in luxurious cushions and pillows, it's the perfect place to spend a lazy afternoon. It's also an eye-catching addition to your backyard décor, with its modernist, curved back made of durable electrostatic powder-coated aluminum. Where to get it: JANUS et Cie; 3930 NE 2nd Ave., Ste. 106, Design District; 800.245.2687; JANUSEtCie.com.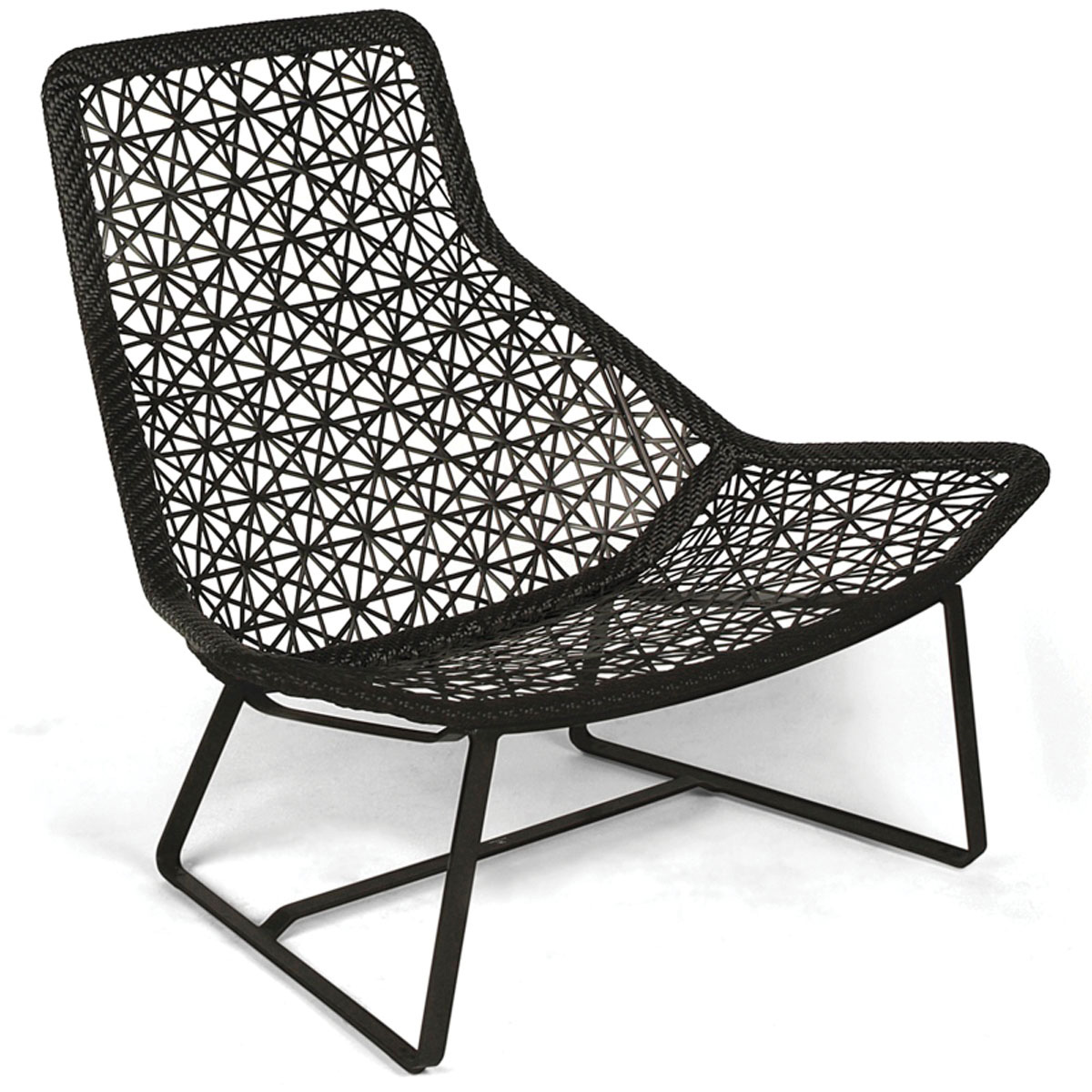 4. Maia Chair Cost: $2,257 Why we love it: The open weave on this piece, part of a collection designed for Kettal by Patricia Urquiola, means it's at once durable, mildew-resistant and quick-drying — no dragging in the cushions every time it looks like rain. A sturdy aluminum frame is both lightweight and tough, and the hand-braided weave gives the piece an elegantly modern sophistication. It's a contemporary take on traditional woven outdoor pieces, and you'll love the result. Where to get it: Kettal; 147 Miracle Mile, Coral Gables; 786.552.9002, Kettal.ES.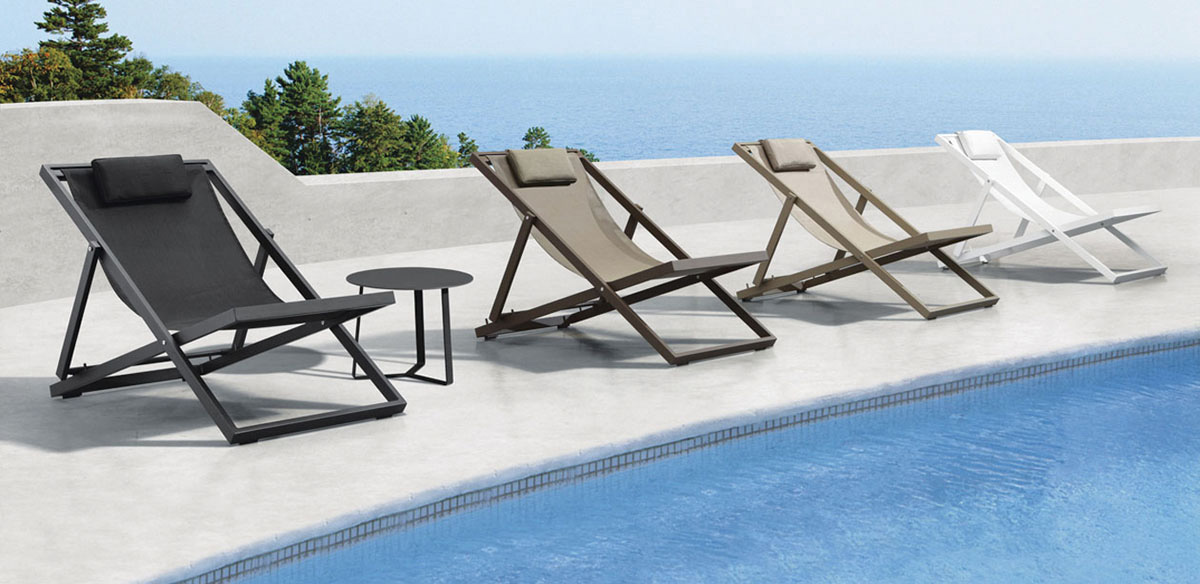 5. Palermo Beach Chairs Cost: $490 Why we love it: Think a classic 1950s Hollywood pool party vibe: That's what comes to mind when we see these Palermo Beach Chairs from Miyo Home. Available in a range of classic tones, they take a timeless look and comfortably updates it for today's spaces. And of course, the materials used to make them are completely weatherproof and non-toxic. Where to get it: Miyo Home, 3621 NE Miami Ct., Miami; 305.576.4170, MiyoHome.com.