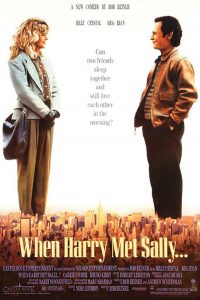 When Harry Met Sally (1989)
Starring: Billy Crystal, Meg Ryan
Must-see scene: The fake orgasm scene in the diner midway through.
Most underrated line: "It's so nice when you can sit with someone and not have to talk."
How the film ended: After sulking at home all day, Harry decides to run through NYC to get to a party that Sally is at right before midnight on New Year's Eve. He arrives, out of breath and sweaty, professes his undying love for her, she melts and they kiss as confetti flies around them and balloons drop, sealing their happily ever after.
Real-life ending: Harry would have texted Sally to meet up. She would have ignored him. Harry would have died from FOMO-related complications stemming from the happy New Year's selfies she was posting on Facebook and Insta.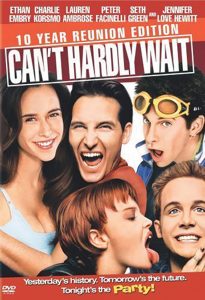 Can't Hardly Wait (1998)
Starring: Jennifer Love Hewitt, Ethan Embry, Charlie Korsmo
Must-see scene: Kenny and Denise getting locked in the bathroom during the party.
Most underrated line: "Why y'all gotta waste my flava?"
How the film ended: Preston gives Amanda the letter he's been holding on to for years as he admired her from afar. She reads it and realizes how much he appreciates her. Despite his having to leave for college in another city, she meets him at the train station for a farewell makeout session, and they do the long-distance deal, writing nauseatingly romantic letters to each other every day.
Real-Life ending: Preston would have given Amanda the letter, and she would have gotten a restraining order. Once he moved off to college, broken-hearted, Preston would live out his fantasy of being with her through Photoshop and her LinkedIn headshot.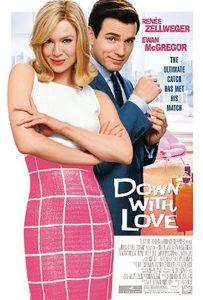 Down With Love (2003)
Starring: Ewan McGregor, Renée Zellweger
Must-See Scene: Catcher loans his apartment to his best friend, who can't operate any of the furniture as he tries to seduce his love interest.
Most Underrated Line: "I don't get it. How could a person lose their built-in bar?"
How the film ended: Barbara marches into Catcher's office and reveals she planned to have him all along…even back when she was just a mousy secretary. In order to get his attention, dyed her hair and wrote a best-selling novel to attract his attention,then pretended not to like him. She pulls off her blonde wig to reveal red hair, and they kiss passionately, going on to become the most successful power couple in the city.
Real-life ending: Catcher would notice Barbara's 'crazy eyes,' enjoy their fling for a while, then pursue a career with the CIA, where he'd become a master of disguise and adventure…far away from her.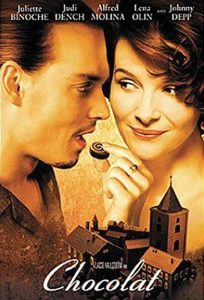 Chocolat (2000)
Starring: Juliette Binoche, Johnny Depp
Must-see scene: The Mayor waking up in the window of the chocolate shop.
Most underrated line: "Don't worry so much about supposed to."
How the film ended: The magic wind that dictates when Vianne and her daughter must leave town blows on a fateful night, but she decides not to listen, and instead stays in the small town with Roux when he returns. She finds a permanent home, they are together and all is right in the world.
Real-life ending: Scouts from Hershey's discover Vianne's shop, buy all her recipes and hire her as a consultant to set up franchises around the world. Disliking the corporate scene, Roux returns to his roaming ways.