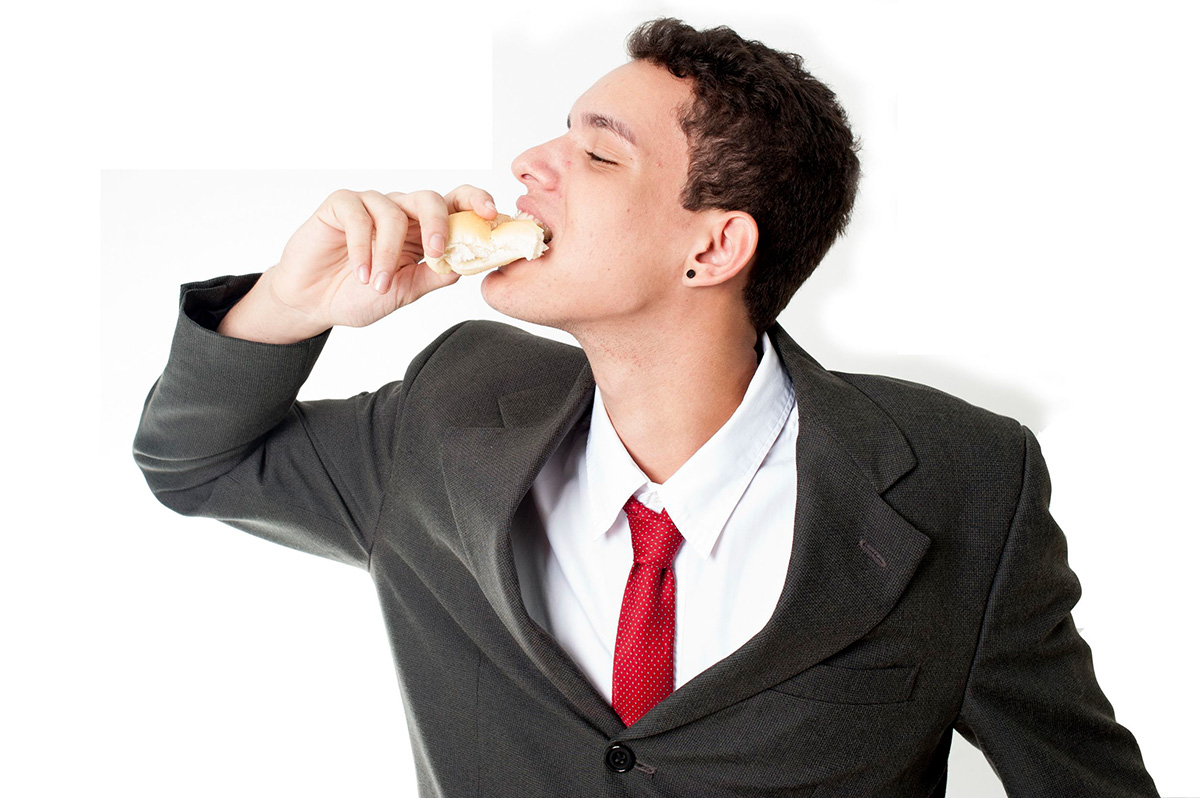 Eating healthy on a packed schedule isn't always easy. Whether you work at home or from an office, that hangry feeling can creep up on you without warning. Don't have time to wait in queue at the drive-thru or to stop at healthier options for a bite? Keep your mood and appetite in check by making sure you have a few key ingredients on hand at all times to whip up a quick, healthy mini-meal in no time. If regular access to a fridge isn't an option when you're on the road, plan ahead and pack a portable cooler to bring along a few items that will quiet your crumbling belly and stop you from being so hungry you could eat a horse when you do have a chance to sit down and eat a proper meal. With a little foresight, you could save hundreds of dollars (and calories) a month on eating out. Your mood, metabolism, family and coworkers will thank you — and might even join you on your new habit. When it comes to your busy schedule, every second counts…make sure you're full and fed throughout the day in as little time as possible so you can focus on everything else on your endless to-do list.
Stock Up
Pouched Tuna: Just peel and eat this omega 3-packed pick-me-up — you can even throw in some greens, coutons and mayo right in the pouch and fork it up.
Fruits & Veggies: Apples, carrot sticks, celery…all are easily portable appetite satisfiers that you can add to any protein-packed meal as a side dish.
Protein Slices: Roll up in bread or a lettuce wrap and opt for low-sodium, nitrate-free brands like Hormel and Trader Joe's lunchmeats.
Flavor Savors: Stock up on portable packets of cayenne pepper, dill weed and curry to keep your tastebuds happy with a quick sprinkling.