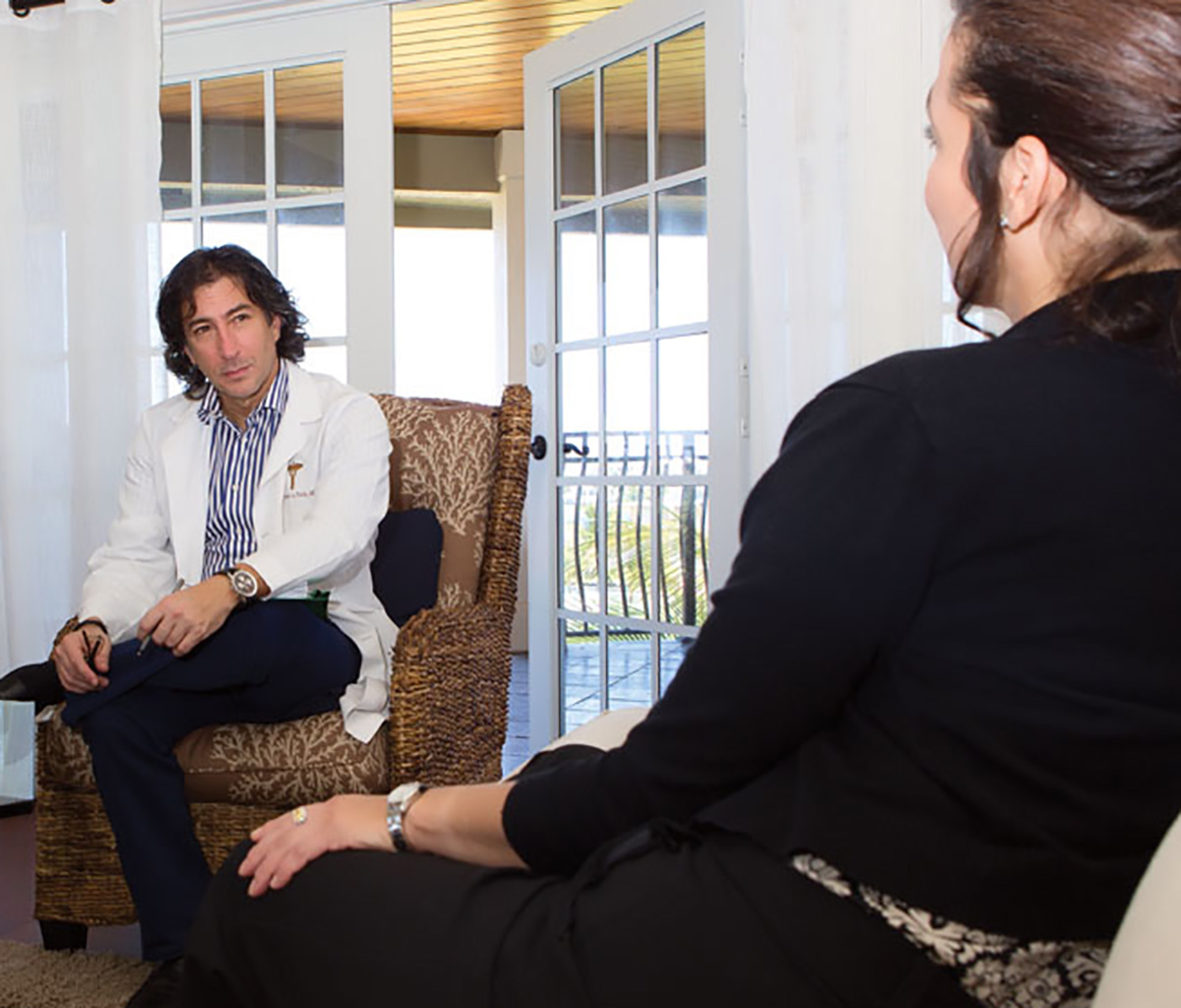 Helping Change
"My passion is working with people on the edge of life. Along with my outstanding team, I help them change."
There are few professions more demanding than those involving rehabilitation, and few as rewarding. As the Medical Director, Addiction Psychiatrist & Psychotherapist at Lucida Treatment Center in Lantana, Christopher La Tourette La Riche, MD, has made it his mission to inspire change in others and help men and women return to the full stream of life after serious drug addictions and alcoholism. For him, the highest sense of fulfillment comes after reading about an advance in addiction treatment in a scholarly journal and translating that clinical research into practice. "It's where the intellectual meets the human to produce life-sustaining change," he says. "It's like choosing that tough personal trainer who gets the results…we don't want to be judged on a person's sobriety after 2 or 3 months — I want you to judge us after 2 or 5 years."
Quick Facts
He's worldly: "I speak 6 languages fluently (English, Italian, French, Spanish, German, Portuguese) and see patients in all these languages."
Mantra for the ages: "Discover what you didn't get to have in your early life — and then provide it for yourself."
First gig: "Cleaning tennis courts!"
Text by Cristina Zuazua; Photo by Antonio Eli
Christopher La Tourette La Riche, MD, is the Medical Director, Addiction Psychiatrist & Psychotherapist at Lucida Treatment Center; 112 N. Oak St., Lantana, FL; 561.337.2600; LucidaTreatment.com.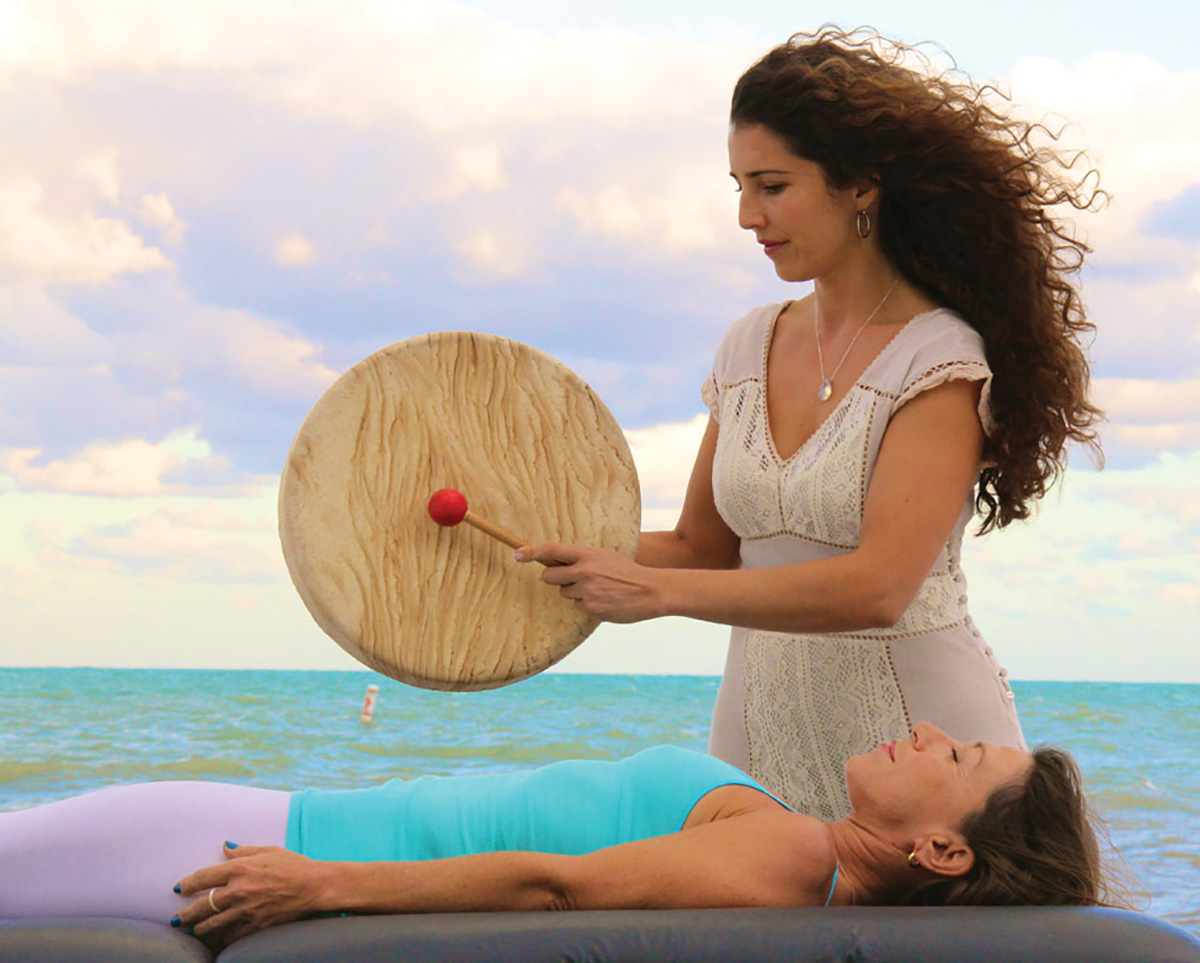 Heal Power
"I love how excited and empowered individuals become from learning how to help themselves by shifting their lives to create new possibilities."
As a child, Michelle Alva was very intuitive. "I would anticipate things that would happen," she says. "I'm also very empathic and sensitive and I know this is why it's easy for me to feel and work with subtle energy." She was inspired to become a holistic physical therapist and intuitive energy healer after meeting a woman who learned how to walk again after breaking her legs in a terrible car accident. Alva immediately signed up for Physical Therapy school, graduated at 22 and went to work with special needs children. These days, she incorporates her background as a belly dance teacher and yoga therapist to educated individuals on mastering the art of self-healing, de-stressing, overcoming & transforming pain and creating healthy movements for energy and emotional flow. "I think of myself as a doula," she says proudly. "I'm a guide and facilitator, there to assist people in birthing and re-birthing their new self, their new lives, so they can thrive."
Quick Facts
Alter ego: Love Goddess
Guilty pleasure: "Dark Chocolate that's 70% or above cacao."
Double-edged sword: "Being a perfectionist."
Guiding light: "Allow love to be a strong force in everything you do"
Victory Celebration: "I frequently hug myself and tell myself how much I appreciate who I am."
Text by Sandy Lindsey; Photo provided
Michelle Alva is an Intuitive Healer, Holistic Physical Therapist & Public Speaker; 1408 Brickell Bay Dr., Ste. 1018; 305.206.2229; MichelleAlva.com.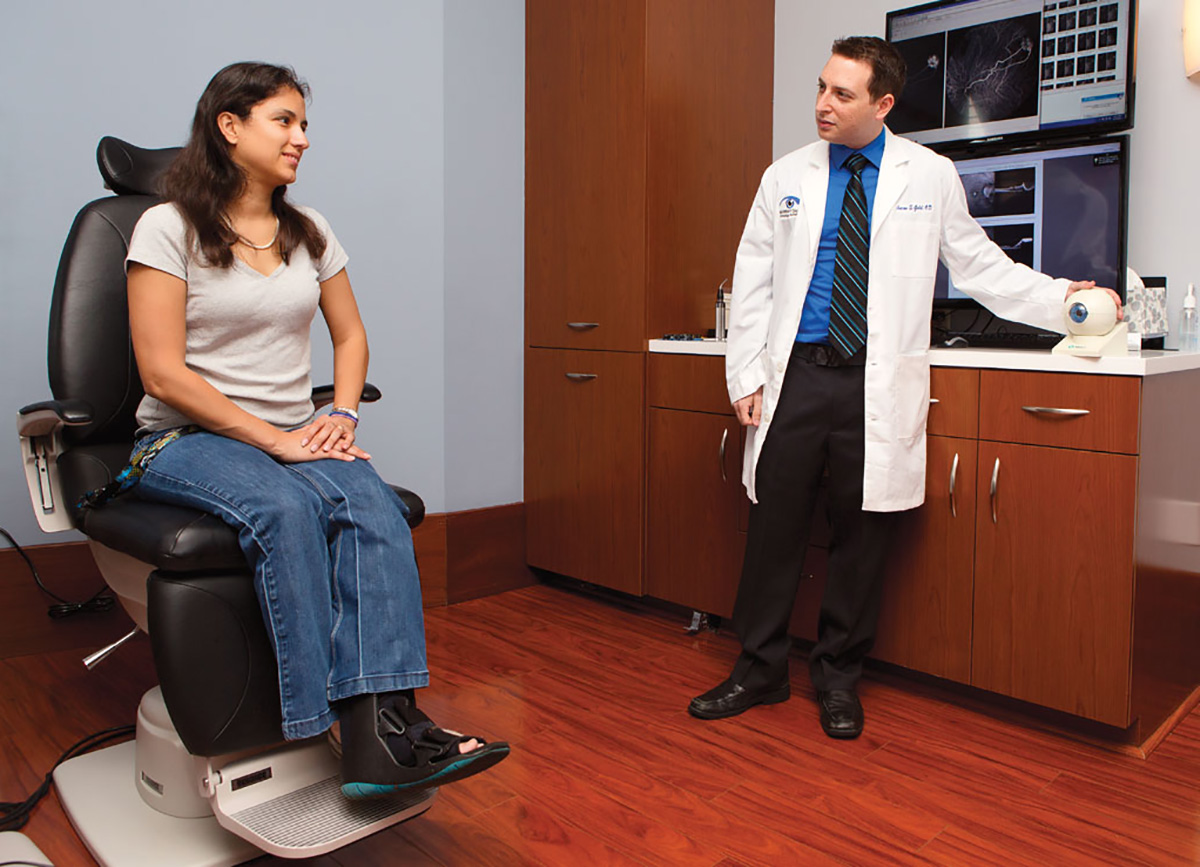 Sharp Focus
"What sets us apart is the way we care for our patients — we treat them the way we'd treat someone from our own family."
Dr. Aaron Gold is all about his patients. As a specialized optometrist, he sees patients in one of the largest private ocular oncology practices in the world, Murray Ocular Oncology & Retina. As serious as the practice often is, the occupation is not without its lighter moments. Gold recalls one patient, a shooting instructor, who was having problems focusing on the sights on his gun while shooting, so the doctor asked him if he had his gun. "Sure enough," Gold chuckles, "he was wearing his revolver. I had him aim the (unloaded) revolver at the eye chart while I refracted him. Unfortunately, when my assistant came into the exam room, she thought I was being held up at gunpoint!" Gold and the patient immediately explained the situation, and a good laugh was had by all. When asked about the most fulfilling aspect of his job, however, Gold answers seriously: "Being able to improve or return someone's eyesight is incredibly rewarding."
Quick Facts
Nickname: "Dr. Au — chemistry buffs will get it!"
Guilty pleasure: "Two words: karaoke bar!"
Guiding light: "Never let the time it takes to achieve a goal be a deterrent from fulfilling your dreams."
Words to remember: "If you choose a career you love, you'll never work a day in your life…and don't forget to get annual eye exams!"
Text by Cristina Zuazua; Photo by Antonio Eli
Dr. Aaron Gold sees his patients at Murray Ocular Oncology & Retina; 6705 Red Rd., Ste. 412; 305.487.7470; MurrayMD.com.