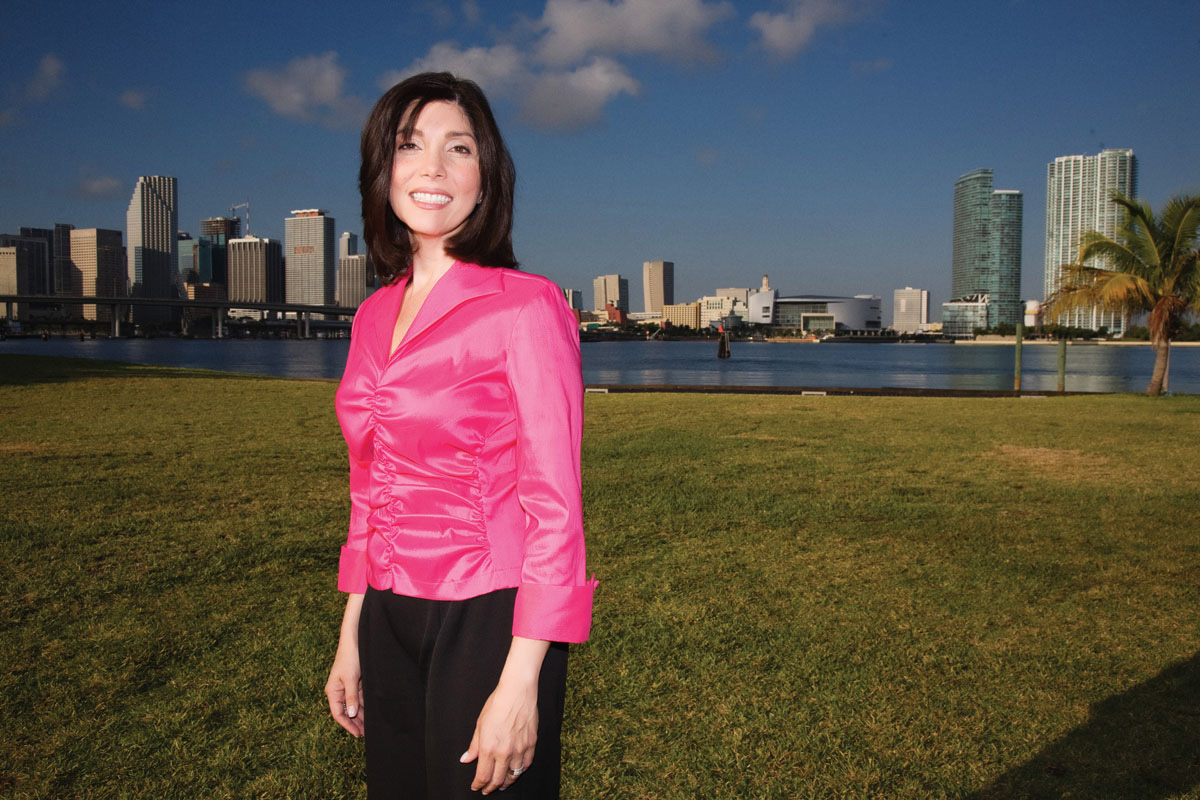 Cruise Control
Nikki F. Upshaw is working hard to connect her clients with international cultures and experiences via The World, a luxury yacht that takes haute living to a whole new level with sprawling ocean views every day of the year.
Text by Luisana Suegart
Photo by Maria Lankina
Nikki F. Upshaw is all about sailing in style! As Senior VP of Sales & Marketing for The World by ResidenSea, she and her team have launched a "lifestyle like no other" by creating the first residential community at sea. Upshaw joined the company in 2001, seeking an opportunity that would allow her to mix her marketing and sales skills with a unique entrepreneurial element. It was an opportunity she envisioned her whole life.
"When I was young, my family moved quite often and also traveled extensively," she says. "Some would have resented the constant change of environment, but I loved and embraced the opportunity to meet new people, make new friends, explore new areas and discover exciting cultures." As such, it was at a very young age that Upshaw realized she wanted a career that would introduce others to the wonder of exceptional travel experiences, making it a way in which she could literally enlighten others with opportunities.
After moving to Miami in 1980, the Panama native sought a degree in marketing from the University of Miami, focusing on international business. Her prior work experience with luxury liners undoubtedly account for her present position, which she says falls nothing short of exhilarating. "We are the only company and ship of its kind," she affirms. "To have the opportunity to pioneer a whole new genre of living has been an experience of a lifetime."
With that said, she's making sure that discerning travelers are aware of the bespoke experience found aboard The World, where one can travel in a private residence of 600-3,000 square feet while enjoying ever-changing ocean views. "Destinations include everything from Antarctica and the Bering Sea to quaint ports in the Mediterranean and exciting cosmopolitan cities like Sydney, London, New York and Buenos Aires."
While the ports are always exciting and ever-changing, so is Upshaw's job. And with days that revolve around international communication — she has clients in most continents, a sales team in Europe and partners in Asia and Australia — we're betting it's only a matter of time before Upshaw successfully spreads the word around The World.
To learn how you can live aboard The World, call 954.538.8410 or visit AboardTheWorld.com.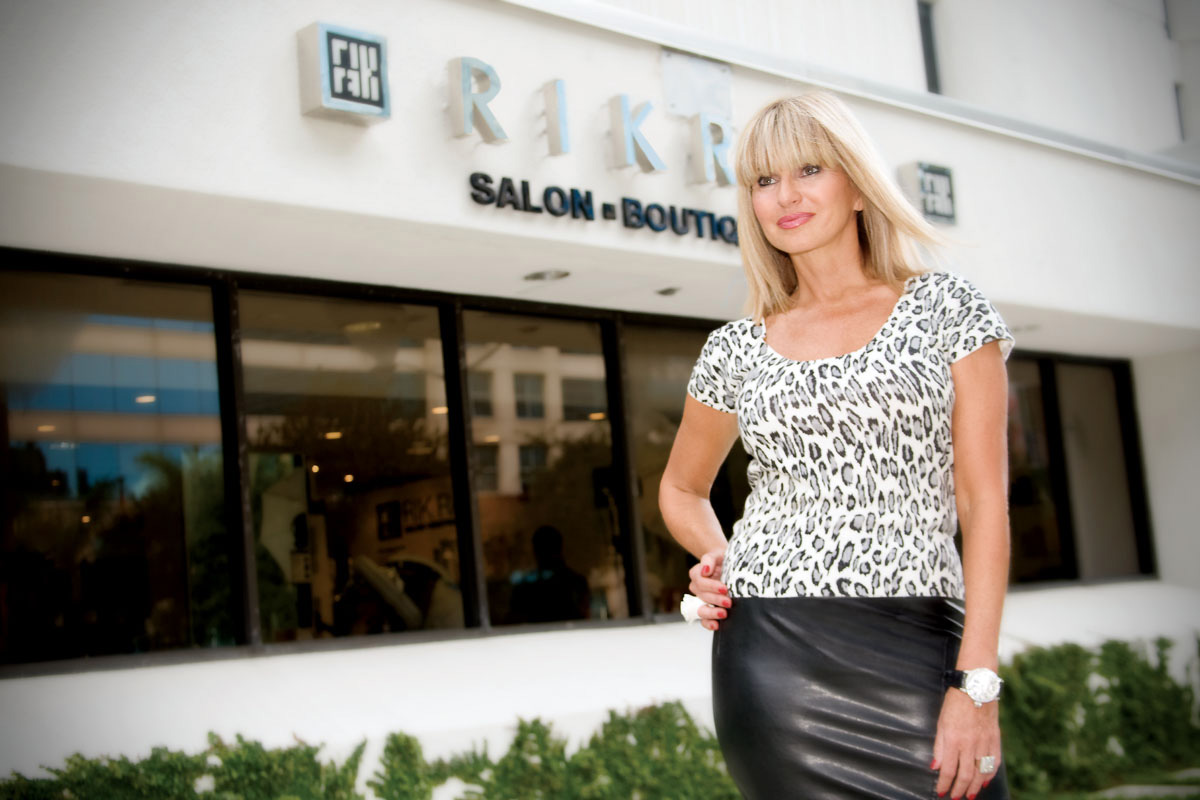 Pretty Power
Haircut, mani, pedi, fashion and wine, anyone? How about simultaneously? RikRak Salon Boutique & Bar in Brickell offers just that with their unique hub of beautification that features a wine bar, European café and clothing boutique as part of the equation.
Text by Jillian Lobato
Photo by Antonio Eli
When Raquel Watters and her husband Ric merged their styling expertise with a play on their names and opened RikRak Salon, Boutique & Bar, they never imagined they'd count top fashion designers, visiting celebrities and South Florida's most influential luminaries and socialites among their clientele. Today, the husband-and-wife team has taken their concept to the next level and steadily expanded their empire to keep up with the demand for their services, ambiance and the unprecedented experience they offer.
The duo's locations on Brickell Ave., at the Four Seasons inside the Sports Club LA and at the Sagamore Hotel in South Beach all promise excellent service and beauty options, along with an end result that ensures you leave more glamorous than when you arrived. "I love the ability to work with people, helping them achieve the look they want and helping them increase their self-esteem and confidence," says Watters, who always dreamed of a life working with fashion and making people look their best.
"Fashion has always come naturally to me," she continues. "I was influenced by my mother who was a great seamstress and had the ability to perfectly transfer her design sketches into fabric. She always wore the latest looks and named me after herself hoping I would follow in her footsteps."
That's precisely what she did. Some of RikRak's unique services include all forms of hair extensions, spray tans, full-body waxing for men and women, and deep-conditioning Keratin treatments.
For the holiday season, RikRak Salon, Boutique & Bar is offering holiday gift items for both men and women along with gift-wrapping and gift cards. They will also serve holiday-themed drinks at their bar. "We're also expecting a huge shipment of glamorous shoes and accessories including Old Gringo Cowboy Boots and Report Signature platforms and thigh-high boots," adds Watters. "I'm also proud of the fact that we're the first salon in the world to ever carry Ray Ban sunglasses!"
For a full list of services, hours and more information, visit RikRakSalon.com or call 305.371.5577.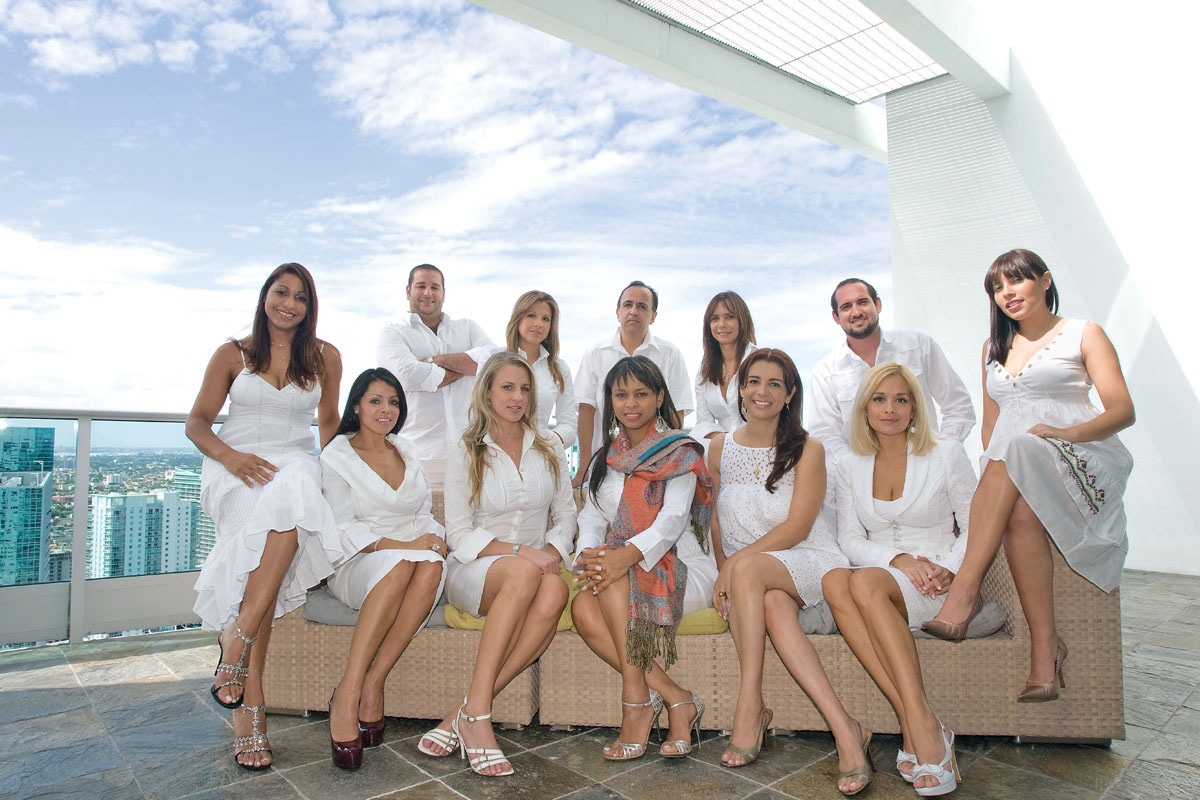 Getting Results
When the real estate market came to a screeching halt, Manuel Gil and Leonor Mendoza, along with the rest of the R3 International Realty team, put the pedal to the metal, and have been full speed ahead ever since.
Text by Luisana Suegart
Photo by Antonio Eli
Manuel Gil and Leonor Mendoza have seen the Brickell neighborhood boom from the ground up. "For almost two decades we've witnessed the development and expansion of the city, not only as a metropolis, but as the converging point of many cultures, where there are open doors to an infinite range of opportunities," they say.
Today, Gil and Mendoza are making it easier to open those doors at R3 International Realty, located at 1331 Brickell Bay Drive. As the company's founder, Gil overseas all company performances, including financial operations and sales support, while Mendoza, the company's Director of General Realty, guides her team to make sure the needs of R3's clients are met promptly and effectively.
"The city is establishing itself not only as a main tourism destination, but as an internationally known commercial epicenter of endless possibilities," they say, mentioning that Brickell is the perfect local to support R3's rapid growth. "This is the atmosphere on which Brickell has been slowly positioning itself as the financial district of Miami and of the Americas."
Because it's all about location, Gil, Mendoza and the rest of the team at R3 are taking full advantage of the company's proximity to the Caribbean and Central and South America, while maintaining authorized representatives in Spain and other European countries. Locally, they are focusing on South Florida projects while staying committed to providing more personal and professional attention to each client to satisfy and exceed all of their needs and expectations.
Gil and Mendoza promise to make sure R3 meets its goal to re-establish confidence in the market. A goal that many other firms have not been able to accomplish as effectively as the R3 team. "As a company, we wish to project to the world our confidence and faith in a city that has overcome difficult times," they say, adding their commitment to follow a steady and strong pace toward a brighter future for Brickell and beyond. "At R3 International Realty, we are working hard to reorient the market to real opportunities while educating our clients on the myriad of options available to them locally and throughout the world."
To learn more about all the services available at R3 International Realty, call 786.342.7000 or visit R3Intl.com.