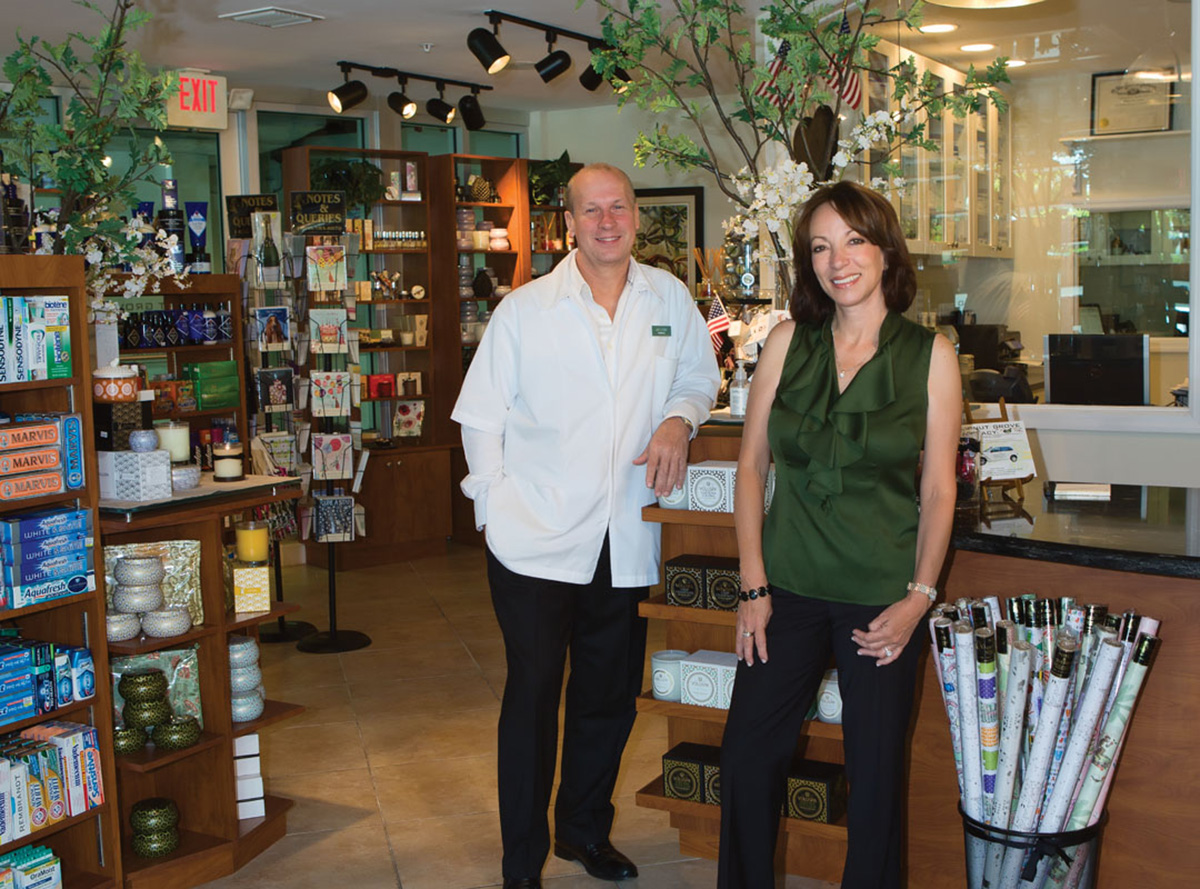 Savvy Medicine
"After many years in the field of pharmacy, we came to the conclusion that the traditional model was seriously broken."
Adriana Vergara and her team at Coconut Grove Pharmacy don't take life's challenges lightly. They provide both traditional and compounded medication to clients and pride themselves on taking the business models for pharmacies to the next level. The genesis of the pharmacy's opening was the continuing problems Vergara saw in the system as she gained experience in the pharmaceutical industry. "The quality of care patients were receiving was consistently low," she says. "I realized a new model that focused on reasonable pricing, superior quality and outstanding service was needed." To that end, Vergara makes it a point to use the highest quality USP pharmaceutical-grade powders, and the pharmacy also offers a full range of homeopathic and organic products and luxury skincare items. "We aspire to achieve exceptional healthcare," she says. "We live and work in the same community that our patients do."
Quick Facts
Recent hilarious moment on the job: "One of our oldest and most lovable customers came to the pharmacy, approached the counter, looked at our usually serious pharmacy tech and lovingly said 'Hey babe, can you get me a refill?' It was so funny!"
If Vergara had all the money in the world…"I would definitely be sunning at the Riviera right now!"
Serious ambition: "It's all about expansion — we would love to start a second pharmacy and share our services with more people."
Text by Cristina Zuazua; Photo by Antonio Eli
Adriana Vergara is the Pharmacy Manager at Coconut Grove Pharmacy; 3001 SW 27th Ave., Coconut Grove; 305.442.0211; CoconutGrovePharmacy.com.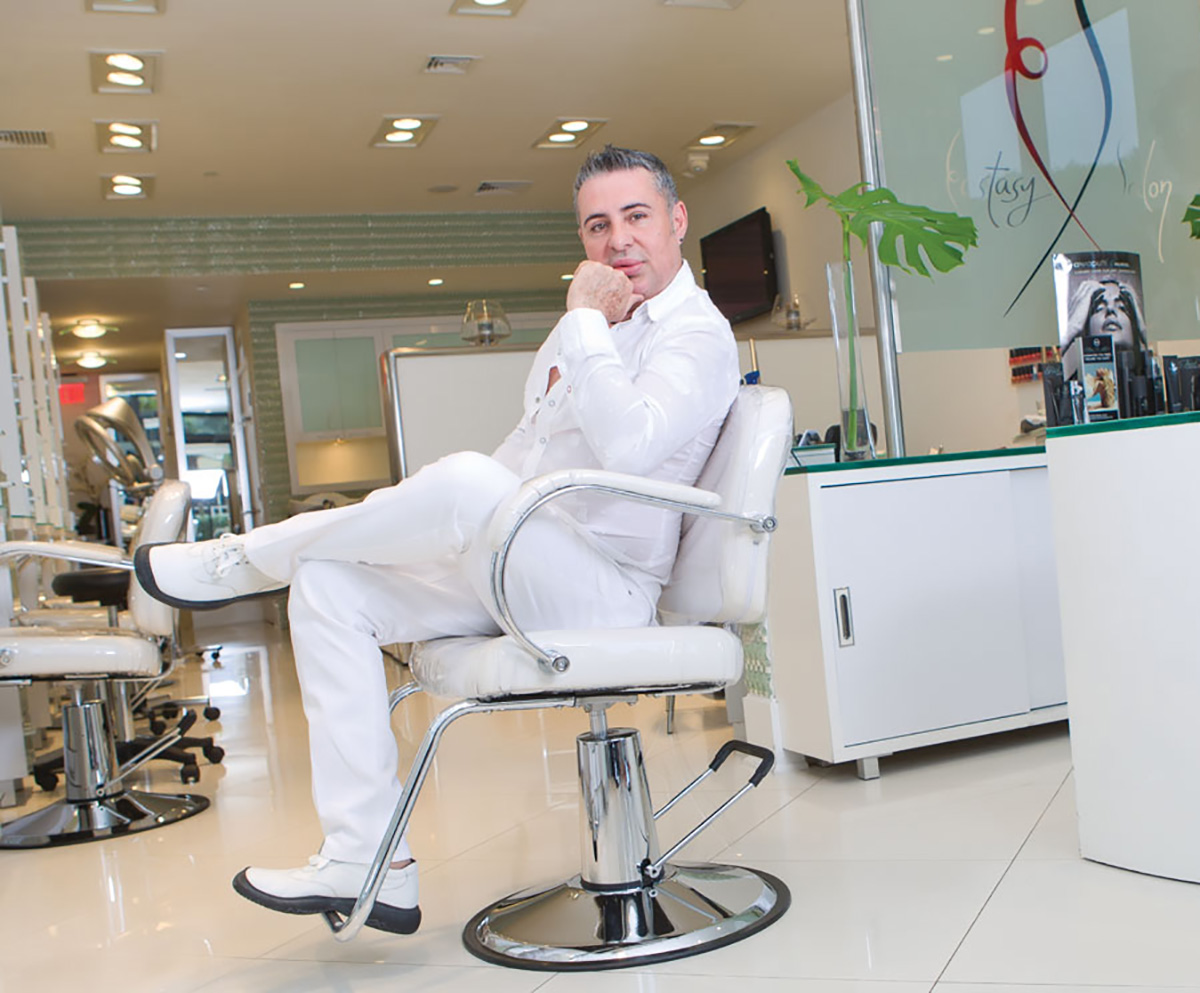 Cut Above
"In the beginning, I started doing up-do's on my sister's dolls. My passion for hair design has only grown since then!"
Bobby Barros admits he's had his ups and downs pursuing his dream of running a salon, but maintains that perseverance has been the key to his success. "When I started as a junior stylist at my first job an inspector showed up and I was so nervous, I dropped my scissors and comb," he says. "I still feel as if it happened yesterday after 31 years!" Since then, the nerves have faded and his ambitions have grown. Barros is currently the CEO and Lead Hair Designer at the sleek Ecstasy Salon, which is currently expanding facilities to offer upgraded services. The space will feature an additional 1,200 sq. ft. to provide 14 hairdresser stations, 6 nail technicians stations and 2 spa rooms. Ultimately, says Barros, "The salon will consist of 2,600 sq. ft. of luxury treatments and services for our clientele." The opening is set for late October or early November of this year.
Quick Facts
Service with a… "I always greet my clients with a smile — it's just another way to show them how much I appreciate them."
Choice drink on the beach: "Leechee Martinis are a perfect way to cool off from the Miami heat!"
When he's victorious: "I gather my family, my co-workers, and friends to celebrate!"
If he weren't a hotshot salon CEO: "That's tough — I love my job! But, if I had to choose, I would do interior decorating."
Text by Cristina Zuazua; Photo by Antonio Eli
Bobby Barros is the CEO of Ecstasy Salon; 2100 Ponce de Leon Blvd., Coral Gables; 305.448.0707; EcstasySalon.net.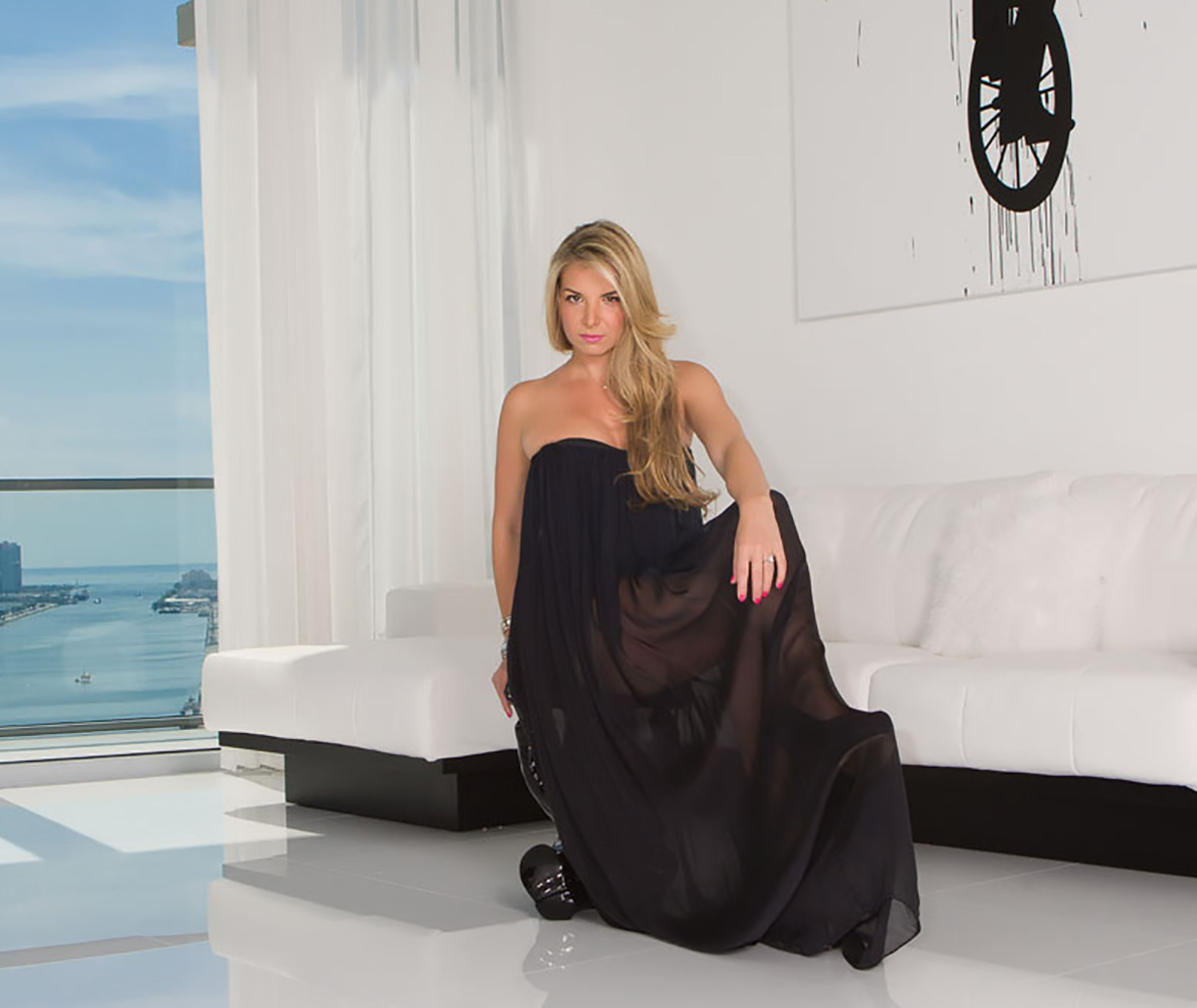 Style Maker
"I can make people look their best, which makes them feel their best, in turn allowing them to project that positively to the world."
Tara Sokolow has a passion for fashion. "I've been drawing dresses and attracted to beautiful clothing for as long as I can remember," says Sokolow, now the owner of Dressed by Tara, her own personal shopping and styling business. "I used to clean out my friends' and family members' closets when I was as young as 10 or 11," she smiles. "I always made sure that they were not wearing the wrong things." Sokolow's fascination lead her to develop an impressive styling pedigree, including stints working with BCBG, Steam on Sunset, Simons & Green, and a degree in Fashion Design from Miami International University of Art & Design. After establishing herself as one of the area's hottest young designers, Sokolow discovered that she missed working directly with clients and started Dressed by Tara, offering a variety of services — from closet editing to personal shopping and photoshoot styling. "I realized that's what I enjoy the best," she says. "I can really transform people's lives for the better!"
Quick Facts
Smart Tip: "Never wear the belt that comes with a dress. Always cut off the loops and put a higher-quality belt on! It never fails!"
Favorite Product: "I'm obsessed with Gel nail polish — your nails are dry immediately after you finish and they're glossy and perfect for up to 2 weeks!"
Celebrity Connection: "When I was 17, I spent a summer in LA in a fashion program. Alexander Wang and I sat together every day in figure drawing class."
Text by Jacquelyn Benson; Photo by Antonio Eli
Tara Sokolow is the Owner of Dressed by Tara; Throughout South Florida by appointment only; 305.803.4478; DressedByTara@Gmail.com.