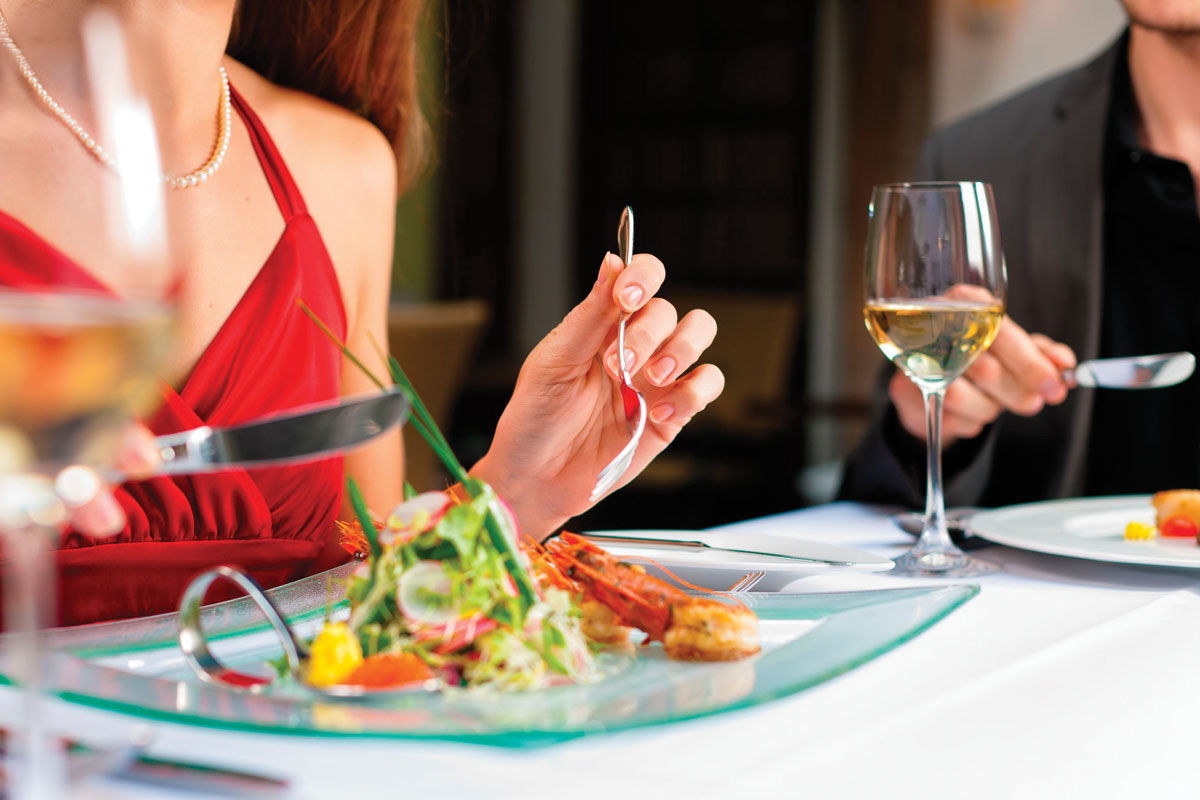 You don't necessarily have to go overseas each time you want to enjoy authentic exotic food experiences. There's plenty of bonafide international home-cooking to be had right here in South Florida from people born and bred in the places of the dishes they serve. Just think of the unexpected savories we've all found at Calle Ocho, Goombay and the many other annual cultural festivals happening throughout Miami, where tiny booths serve delicious recipes handed down for generations.
Don't want to wait until the next event rolls around? Walk into Bombay Darbar and you'll be greeted with the mouth-watering scents from half a world away as traditional Indian food is served up in Coconut Grove just as it would be back in the homeland. While on the subject, there's also Guru on South Beach and Ayesha in Key Biscayne. Staying on an Asian palate, the native Thai chef and kitchen staff at Bangkok Cuisine Miami use the freshest local and imported produce to craft meals designed to "showcase a broad range of Thai flavors and distinctive scents that are sure to linger on your palate and in your memory."
When it's time to shift your appetite toward another continent, Sheri African Restaurant saves diners days of air travel by bringing Southern Nigerian cooking to Miami Gardens. The menu is designed to reflect ethnic, cultural, political and social themes and offers a combination of traditional meals that are gluten- and lactose-free. Everything is made from scratch with no artificial ingredients, butter or sugar including their sweet and savory pastries.
And don't get us started on all the South American, European and Caribbean dining options in town. There are just too many to list and everyone's got a favorite.
Feeling inspired? Then buy your own out-of-the-ordinary ingredients and cook globally at home. A good place to start is Spice Galore in South Miami where Chefs Aimee & Victoria stock an extensive selection of spices from around the world. They have over 50 different types of gourmet salts alone including rose salt, an ancient sea salt that was covered with lava and is hand-harvested from the Bolivian Andes. While you're there, ask them about Molecular Gastronomy to learn a little bit about the art of changing the chemical composition of food for a jaw-dropping wow-factor.
Prefer to do your shopping online? No problem. At the following online vendors, the word exotic is a serious understatement. Venison, crocodile, snails and frog legs are some of the tamer offerings on the list at Osgrow.com — also available is ostrich, kangaroo, bison, zebra, springbok, camel, wild boar and locust. Similarly, ExoticMeatsAndMore.com features an equally wide selection of everything from kobe beef to antelope with excellent duck, organic turkey, goose, pheasant and squab thrown in the mix. BuyExoticMeats.com is another popular site offering an outrageous selection of natural and farm-raised game meat including wa-gyu cattle, which are grain-fed for at least 600 days.
So next time you feel like going on a food adventure to foreign lands…just stay in town. You might just have the best meal of your life — for half the price.