Interviews: Jorge Arauz
Photography: Julio Carlos
Producer & Director: Ana Claudia Negri
Digital Tech: Carlos Rojas
Onsite Touch-Ups: Cesar Ferrette For Rik Rak
Location: Ampersand Studios; 31 NE 17th St., Miami, FL 33132; AmperStudios.com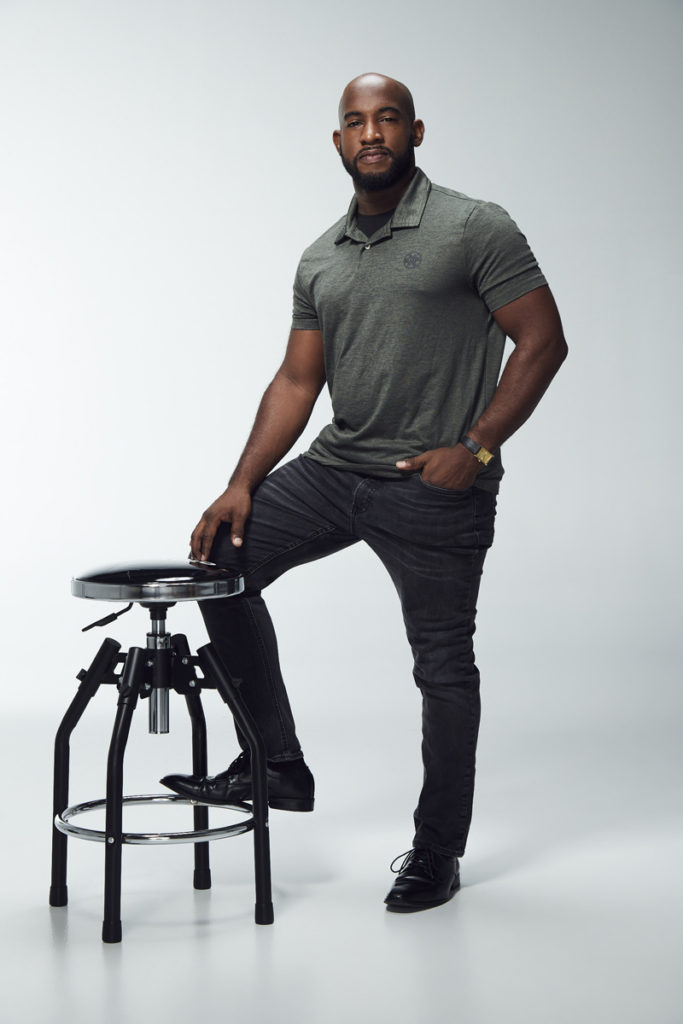 Geoffrey Rowan, 30
Director of Sales & Business Development
Intuitive Interventions
i2i.md
As a former professional athlete, Geoffrey Rowan has experienced firsthand that there's a way to be pain-free without surgery, healing the body from the inside out. "It's hard for many patients to realize that you've been ignoring physical, mental and emotional pain for so long and you feel like you've tried everything and all hope is lost," he says. "I have the ability to empower others and give them hope again." Graduating from the University of Miami Herbert Business School, he says he's always had an entrepreneurial spirit and the qualities of a leader. "Watching my father build his business, combined with my sports and coaching background, has absolutely helped me in my career as I learned early on the importance of teamwork, dedication to success and overcoming adversity. I say that anyone can go from 'failed to prevailed' by having a plan, a process, persistence and relentless execution."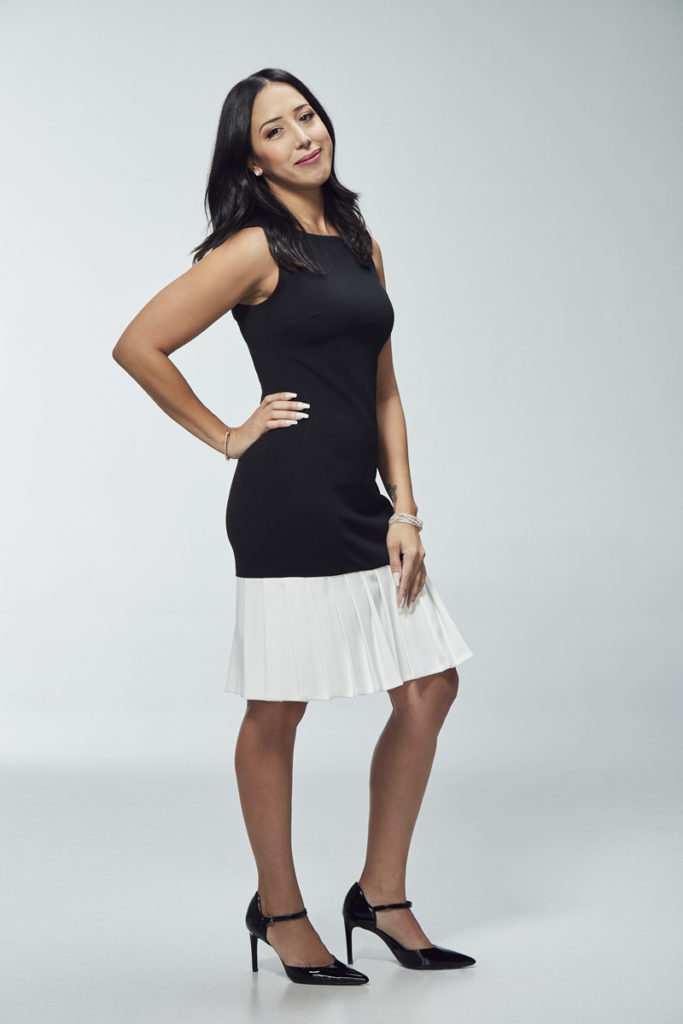 Millie Ann Quiles, 35
Director of Sales & Marketing
Fisher Island Club
FisherIslandClub.com
Millie Ann Quiles has a job most people only dream of. In her role at Fisher Island Club, she is an integral part of one of the most exclusive private island communities in the world, just a 7-minute ferry ride from Miami Beach. "My favorite part of the job is that every day is different," she says. "From delivering our 100-year anniversary celebration to coordinating a donation drive for Lotus House or developing new marketing collateral — it takes a lot of dedication and creativity to make sure everything flows harmoniously while providing the best experience for our members."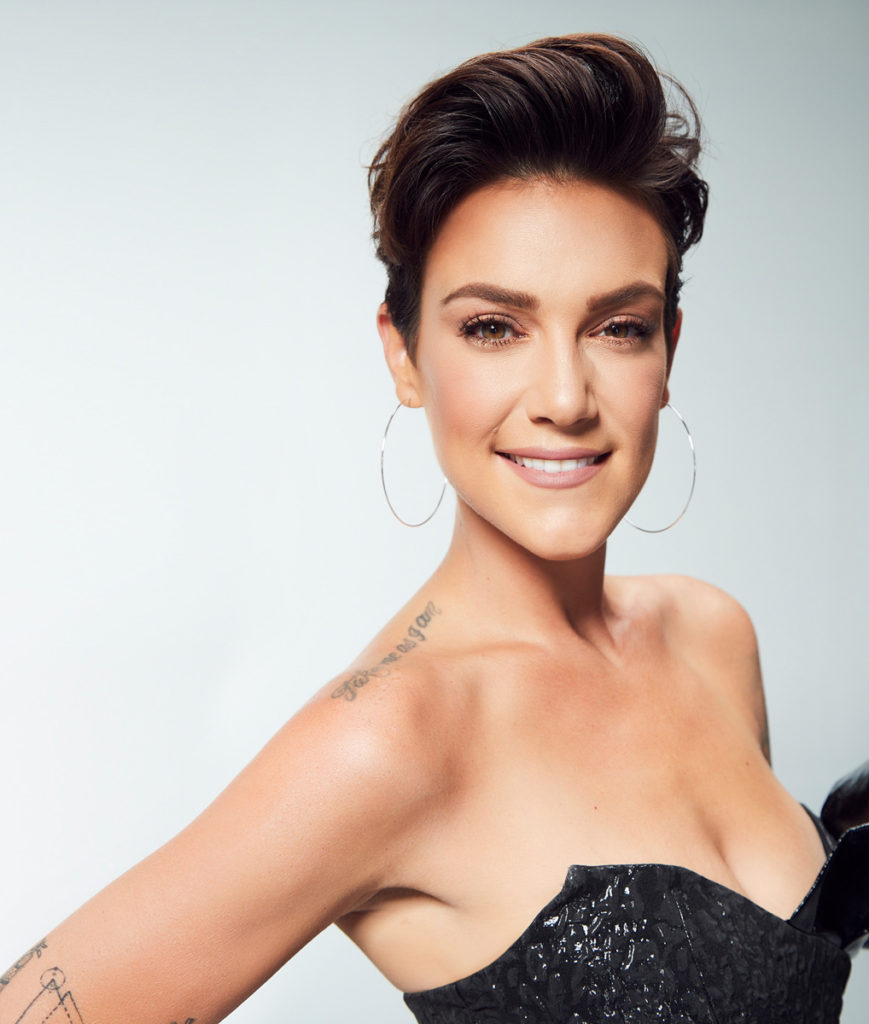 Ashly Alvarez, 32
Hair Artist, Production Glam & Salon Owner
Ashly's Hands
AshlysHands.com
Whether in front of the camera, in your car mirror or on your wedding day, Ashly Alvarez brings out and accentuates the beauty you never knew you had. From private sessions with clients to working on popular TV shows, she's recently expanded her beauty empire to include Zoom sessions, an online store and a revamped blog. "It's so important to be genuine," she says. "Differences make the world an interesting place to live and we must always aim to spread love and light to everyone."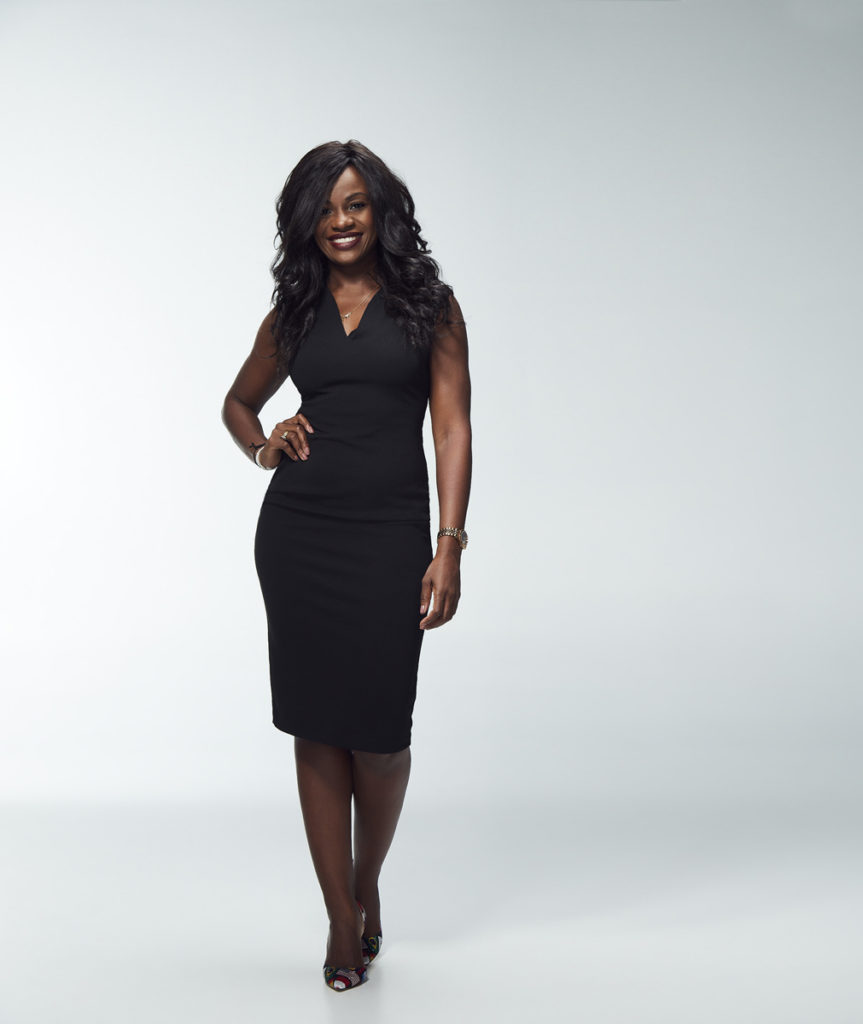 Rosie Nwakanma, 39
Director, Technology & Innovation Sourcing
Carnival Corporation
CarnivalCorp.com
Rosie Nwakanma's role at Carnival Corporation focuses on managing the supply portfolio for Carnival's OCEAN Medallion organization that is innovating cutting-edge technology on cruise ships and elevating guest experiences in new ways. My personality and style enhances my ability to relate and work with individuals from multiple backgrounds," she says. "My high level of inquisitiveness and research orientation enables me to develop solutions that are strategic and outcome-oriented."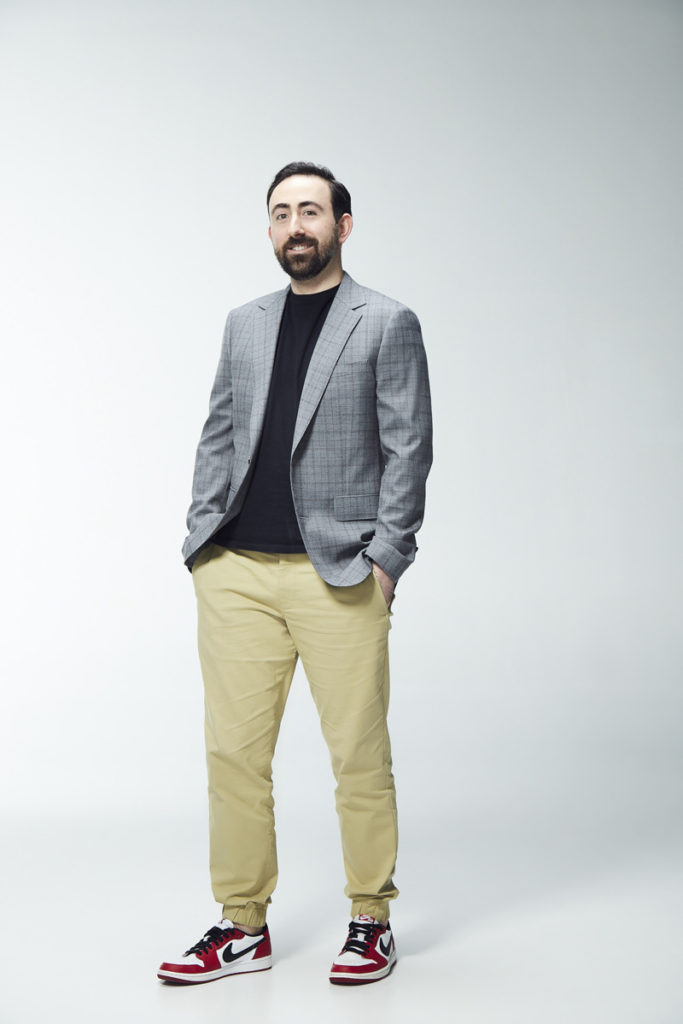 Greg Levy, 35
Associate Dean, Academic & Student Services & Strategic Initiatives
Director, Entertainment, Arts & Sports Law Graduate Program University of Miami School of Law
Law.miami.edu
When your friends and family refer to you as "The Negotiator" growing up, you're almost destined to live up to the nickname. And Greg Levy has done just that. "I was always putting something together as a kid that involved connecting with lots of different people and getting buy-in and creating collective interest — whether it was fantasy sports leagues, street hockey games or organizing a school-wide golf tournament," he says. "I do that in my job every day — be it connecting industry professionals to our programs, students to opportunities or gaps to new strategic initiatives. It's essential to lead by example, keep the relationships you build alive and always be kind."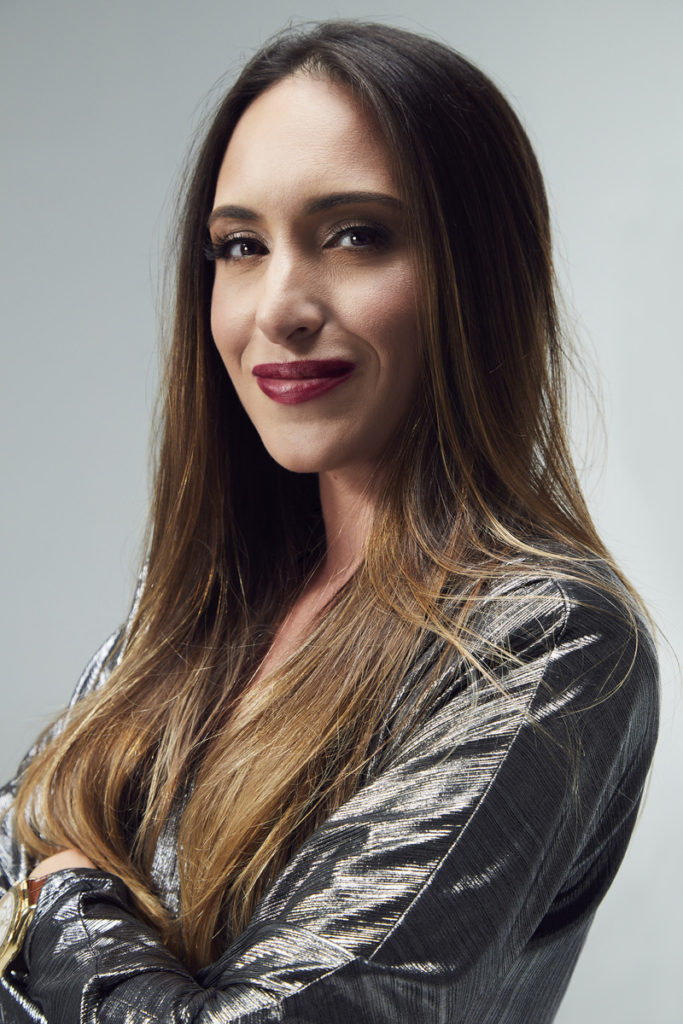 Stephanie DeMaria Rosado, 32
Social Media Director
Kreps De Maria
KrepsPR.com
In a social media world, Stephanie DeMaria Rosado is at the top of her game. She develops strategic social media campaigns that generate real results and sales, impacting the bottom line of her clients. Although it's a 24/7/365 job that requires her to create content that is fresh and engaging, she enjoys every minute of it. "Miami is among the most dynamic and beautiful cities in the world and it's full of great content to capture," she says. "Whether it's a new glass clad high-rise on Brickell, a sexy mega yacht at the Miami International Yacht Show, a peacock on Fisher Island or wildlife in The Everglades, every day welcomes a new adventure."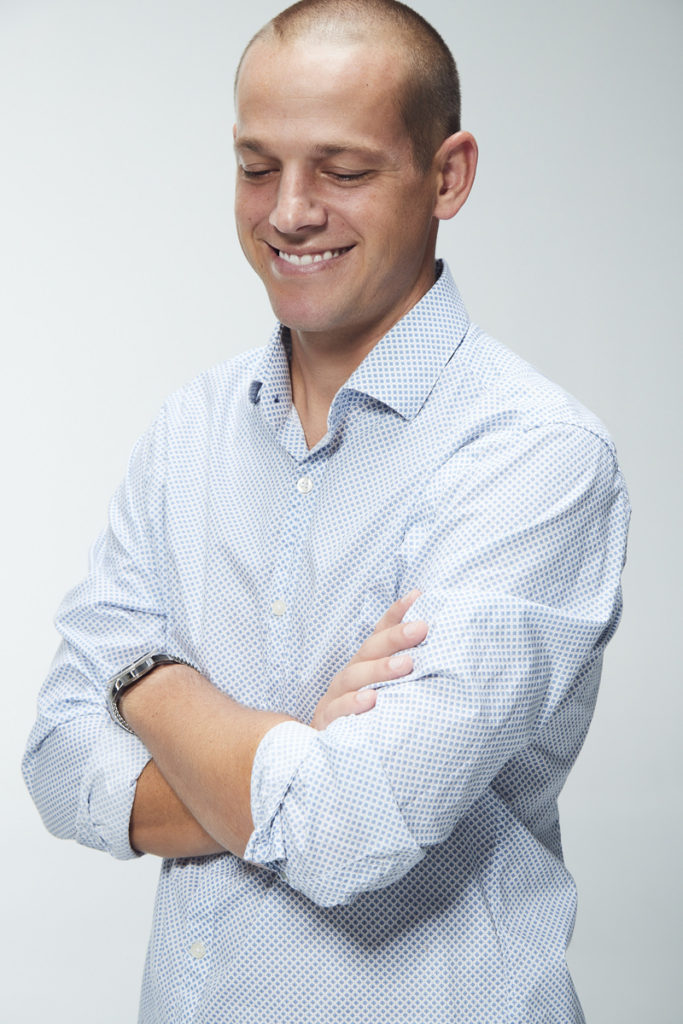 Travis Apple, 35
Chief Revenue Officer
Event Dynamic
EventDynamic.com
Travis Apple is in the business of showing the value of technology, artificial intelligence and strategic partnerships to increase revenues and attendance across all sports leagues including the NFL, NBA, MLB, NHL, MLS and NCAA. "The biggest misconception when you work in sports is that you only work during the season and at games," he says. "In reality, many times the off-season is actually even busier!" In addition to working at Event Dynamic, he also hosts a weekly podcast called 52 Weeks To Hustle where he sits down with industry leaders to discuss their career paths and what it takes to be successful. He also recently released his first book, Hustle Your Way To $ucce$$ In Sports Sales. "I've always focused on working around the right people, with the right opportunities, and the ability to make an impact," he says.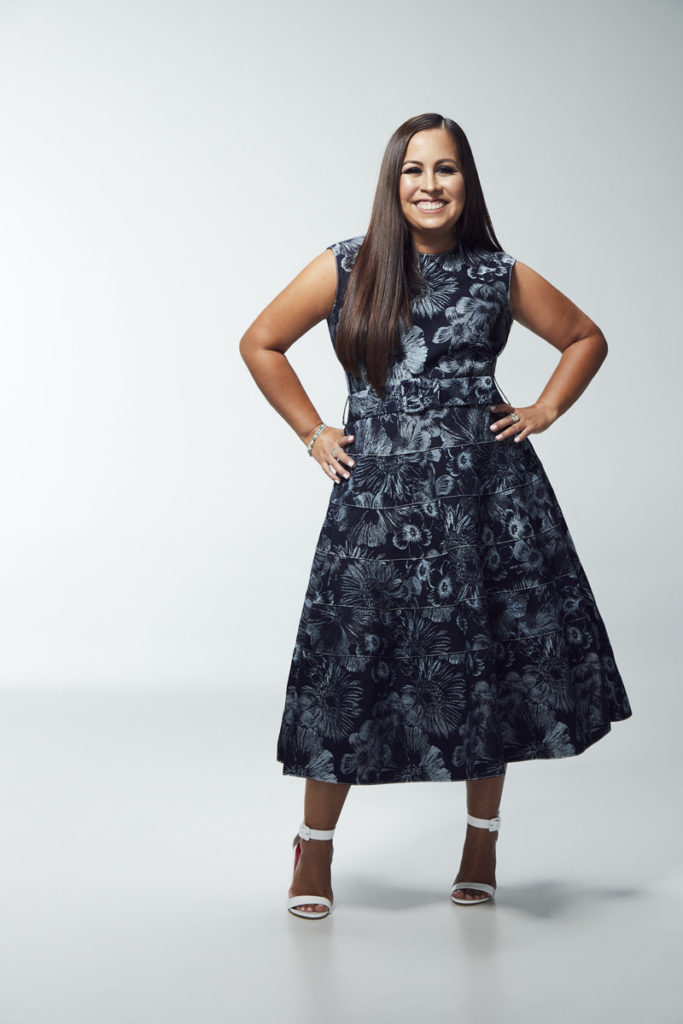 Melissa Llaury Romero, 39
Realtor-Associate, Top Producer
Berkshire Hathaway HomeServices
EWM Realty
MelissaLlaury.com
One of Miami's most dynamic real estate professionals, Melissa Llaury Romero is part of Berkshire Hathaway HomeServices EWM Realty's prestigious Chairman's Club, meaning she is in the top 1% of realtors nationwide. "I use my unparalleled market knowledge, marketing savvy and keen business sense to help my customers find and negotiate the purchase of their dream homes and investments," she says. "I think what sets me apart is the fact that my sole focus is on the people involved in transactions. For me, the deal is secondary. I want to help my clients write every chapter of their real estate story throughout their lifetime."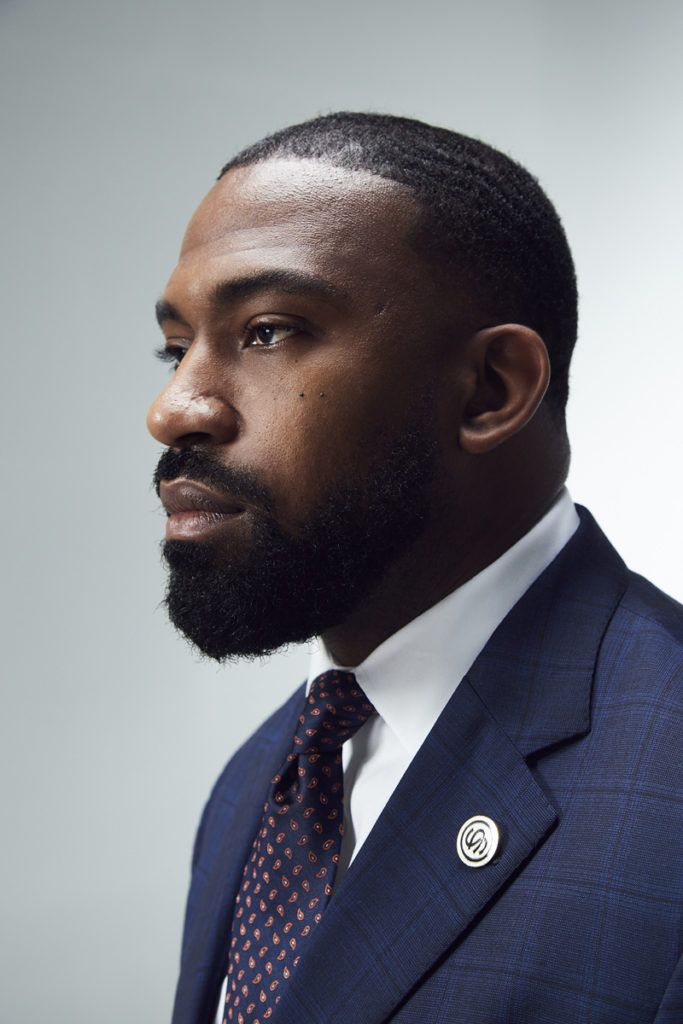 Rodney W. Jacobs, Jr., 30
United States Army Officer
Assistant Director
Civilian Investigative Panel
MiamiGov.com/CIP
As a military brat, Rodney W. Jacobs, Jr., attended 10 schools before high school. "This made me very resilient, flexible and open to changing environments," he says. It's qualities he's incorporated throughout his studies and in all aspects of his service as a United States Army Officer and his work investigating police-involved misconduct in the City of Miami. "My life has been a constant battle with wins and losses," he says. "My perseverance and determination come from my steadfast belief in God, and knowing that if one door closes, another door that is full of more success and opportunity is right around the corner. From taking the bar exam, undergraduate studies, commissioning as an Army officer, and my Master's Degrees in Public Health and Public Administration, nothing came easy! Truthfully, I have lost more than I have won, but with every failure I gained insight that is vital to who I am now. By learning to 'champion the process' of life, my struggle toward success has become more reflective and tolerant."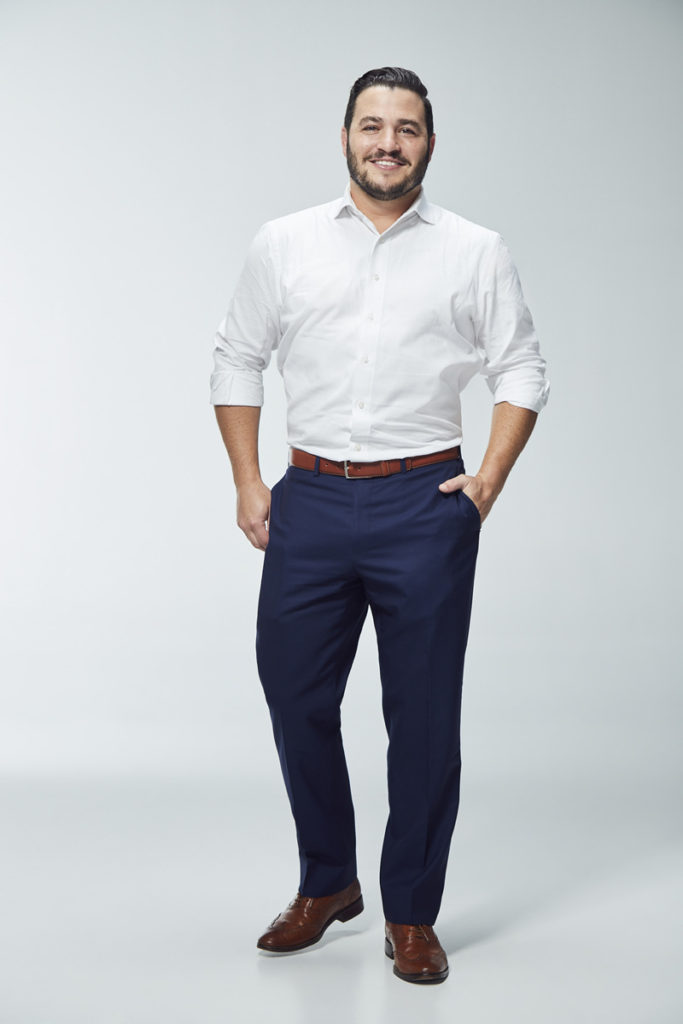 Brian Koles, 37
Director of Brand & Marketing
PMG
PropertyMG.com
A typical day for Brian Koles at PMG may include a seemingly random list of jobs like designing parking signs, testing a new resident mobile app feature, revising budgets, editing an investor presentation, creating social media posts and coordinating new renderings and VR tours. "People think real estate development is either financial modeling or construction management and that there are consultants who smoothly fill in the rest," he says. "The real process of creating large buildings in big cities is far more complex and chaotic, with all departments inter-woven and scrambling to solve new problems on the fly."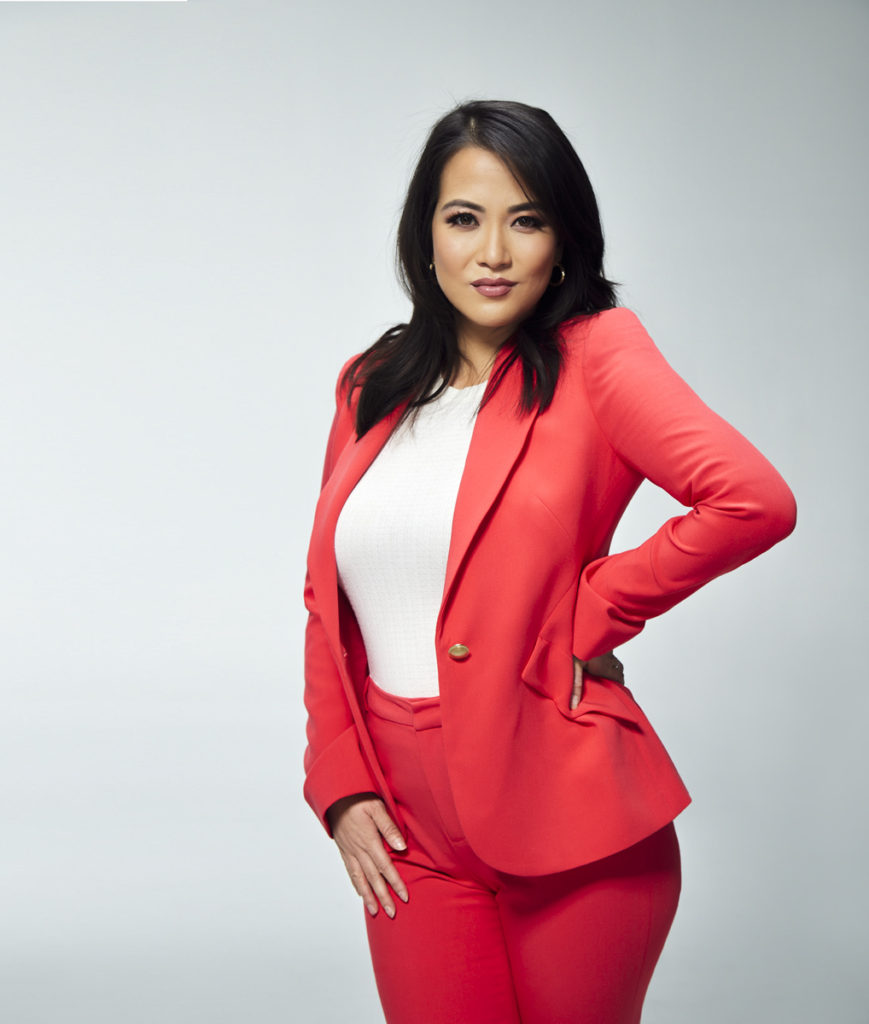 Frances Wang, 28
News Anchor
CBS Miami
CBSMiami.com
Bringing hope, a sense of calm and facts in times of chaos and fear, Frances Wang has a front seat to history happening. Her role as news anchor, news reporter, journalist and storyteller began in the most unexpected place. "When I was 8, I worked at my mom's kiosk at a shopping mall and I pretty much hated it," she says. When a local news station opened up a studio right next to them, she found herself fascinated with the behind-the-scenes elements of a news studio. "One day, one of the anchors interviewed me about back-to-school shopping, and I was hooked," she says. "It feels serendipitous, but also as I grew up, I found a lot of my personality traits and interests fit really well with what I do. I love chatting up strangers, hearing a good story, and I have a billion questions about everything!"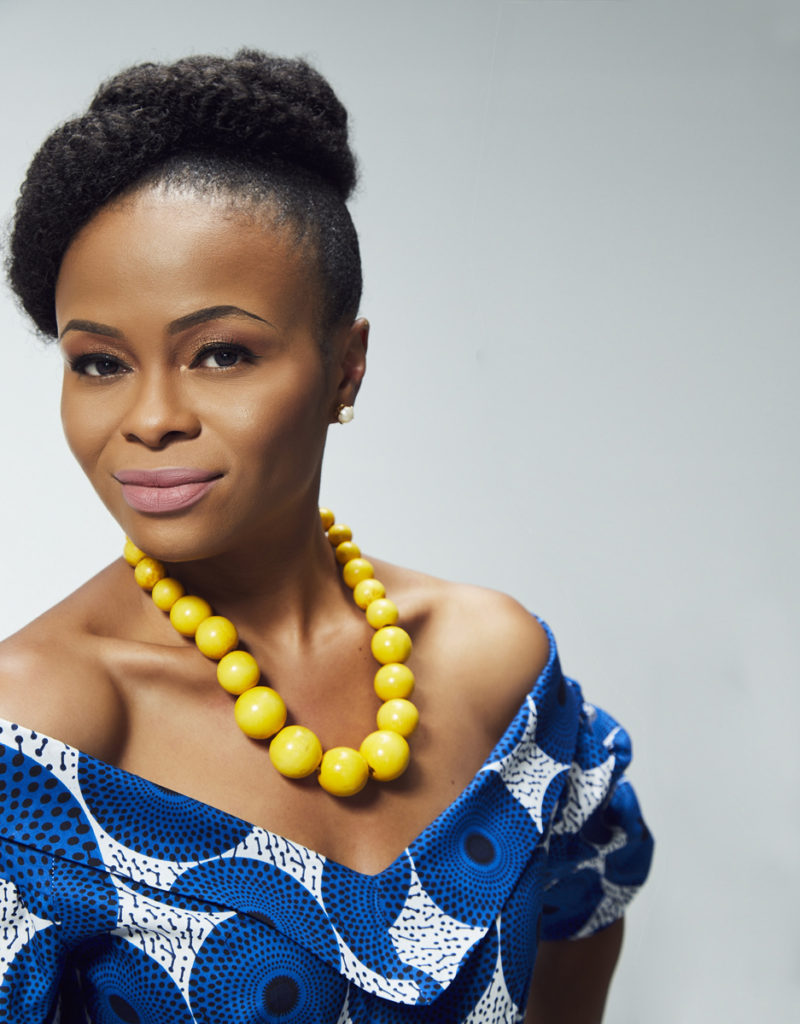 Amaka Amalu, 36
Sr. Mechanical Engineer & Associate
Hardesty & Hanover; HardestyHanover.com
Founder of Tech Girl Power ; TechGirlPower.org
Owner of Tutus & Cars; TutusAndCars.com
As an avid advocator for women in STEM (Science, Tech, Engineering & Math), Amaka Amalu has dedicated a big portion of her career to seeing more women and women of color in the field. "One of the biggest misconception of STEM is that it's just for men — which it absolutely NOT the case," she says. Moving to South Florida from Nigeria when she was 9, she decided a few years ago to set down roots in Brickell. She credits setting goals, trying new things, facing challenges, accepting criticisms positively and not over-stressing about results as her secrets to success. "Taking risks and stepping out of your comfort zone can transform your life," she says.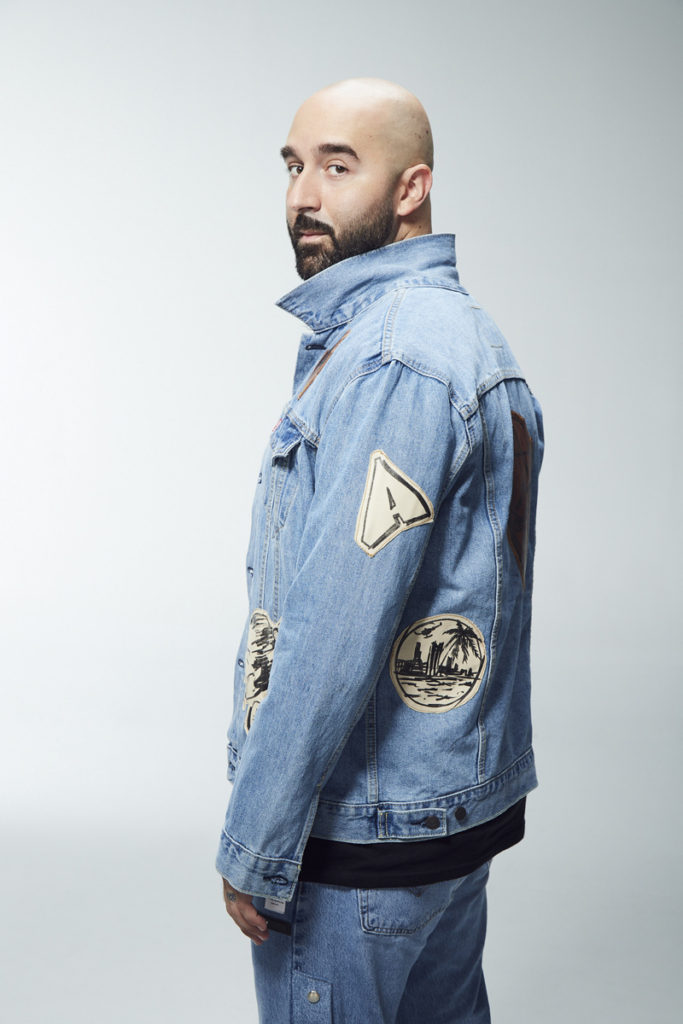 ABSTRK, 36
Artist, Designer & Creative Director
ABSTRK.com
Growing up in Miami, award-winning artist ABSTRK has lived in every part of town and created things for people to experience and interact with all over the city. "My favorite part of what I do is that there are no rules," he says. "All I did as a child was draw and paint and make things — and that's what I still do to this day." From murals, sculptures and commissioned pieces to graffiti projects and custom clothing, there isn't a medium he won't experiment with— and his collectors and public works are as varied as his craft. "I feel like the secret to success on any level is the realization that if you love to do something, get lost in it and you will find your way in time," he says. "Through my art, I've had the opportunity to raise more money than I can give out of my own pocket, which is an amazing feeling."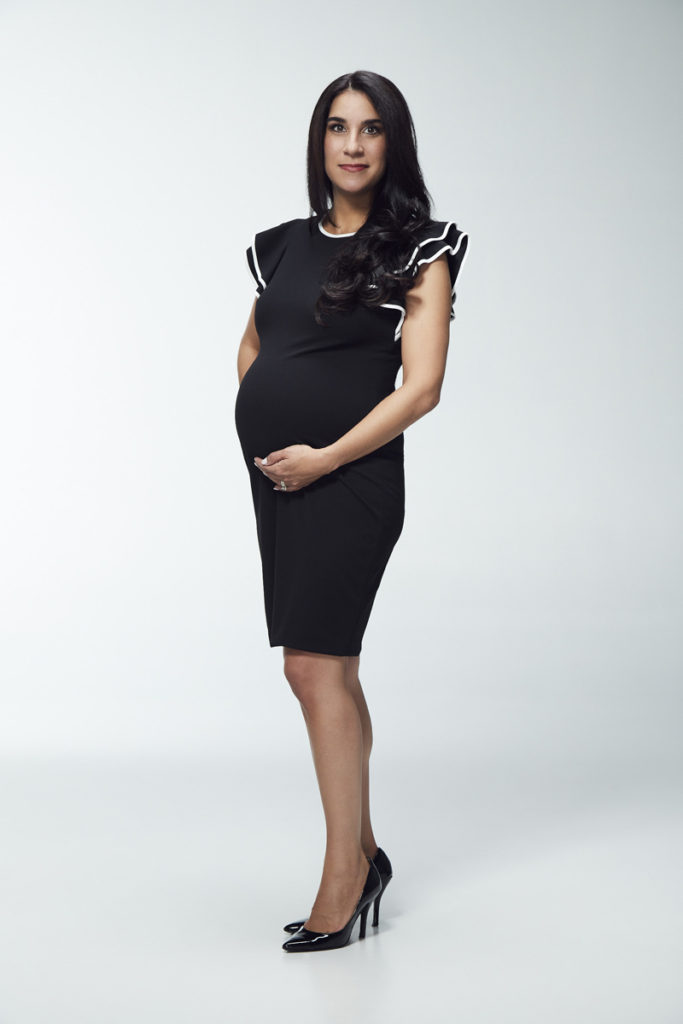 Jennifer Rey-Garcia, 37
Director of Rehabilitation Clinical Operations
Jackson Health System
JacksonHealth.org
Before her current position as Director of Rehabilitation Clinical Operations for The Christine E. Lynn Rehabilitation Center For The Miami Project To Cure Paralysis at UHealth/Jackson Memorial, Miami native Jennifer Rey-Garcia started working at Jackson as a frontline speech therapist. "I was able to gain knowledge on different aspects of how a therapy program runs and gather an understanding of what was important to other staff members and my patients," she says. "As I shifted into a leadership role, I was able to use my knowledge as a therapist to improve programs and ensure that all patients are receiving the best quality of care."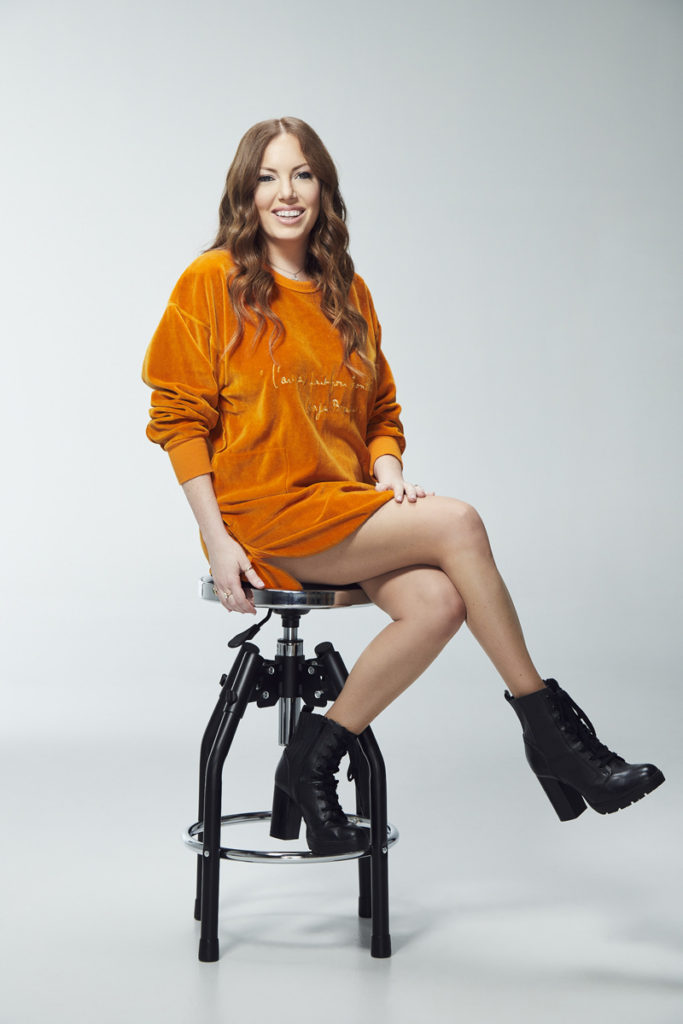 Allison Freidin, 35
Co-Founder & General Counsel
Museum of Graffiti
MuseumOfGraffiti.com
Third-generation Miamian Allison Freidin always sets her sights very high. As an Attorney, Entrepreneur & Co-Founder of the world's first museum dedicated exclusively to the graffiti art form, she aims to produce exhibitions and experiences at the Museum of Graffiti in Wynwood that are on par with world-class shows from around the globe. "We preserve and showcase works of artists who have routinely been marginalized by mainstream institutions," she says. "I consider myself a creative who uses my legal and organizational skills to produce top-notch art experiences, and I'm unwavering in that commitment."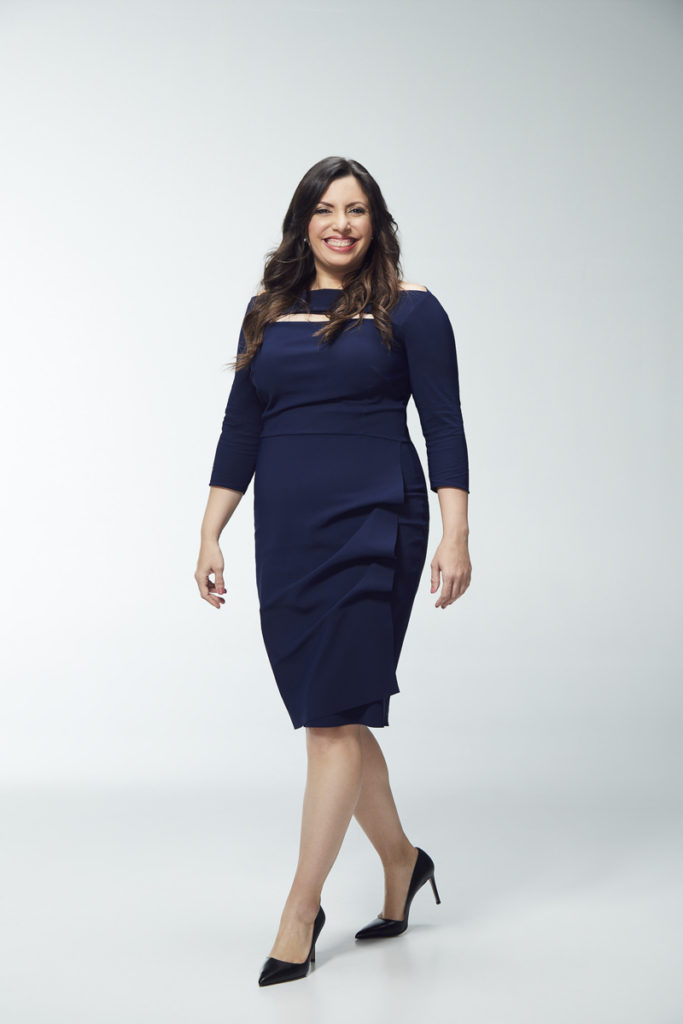 Alexandra Mora, 38
Partner
Akerman LLP
Akerman.com
As a leading litigation attorney who prosecutes and defends clients, corporations and individuals alike in court cases, Alexandra Mora's practice focuses on commercial, real estate and class action litigation. "I like being in court and making well-researched and thoughtout arguments, especially when I know we are in the right," she says. "There's nothing as satisfying as when there's a successful outcome for my client after a hard-fought case." So what's her secret to success? "I wish someone would tell me! I think if you have a good work ethic, a strong head on your shoulders, are flexible with expectations and always up for opportunities, you will do well — there's always room for improvement and to make yourself better in all areas."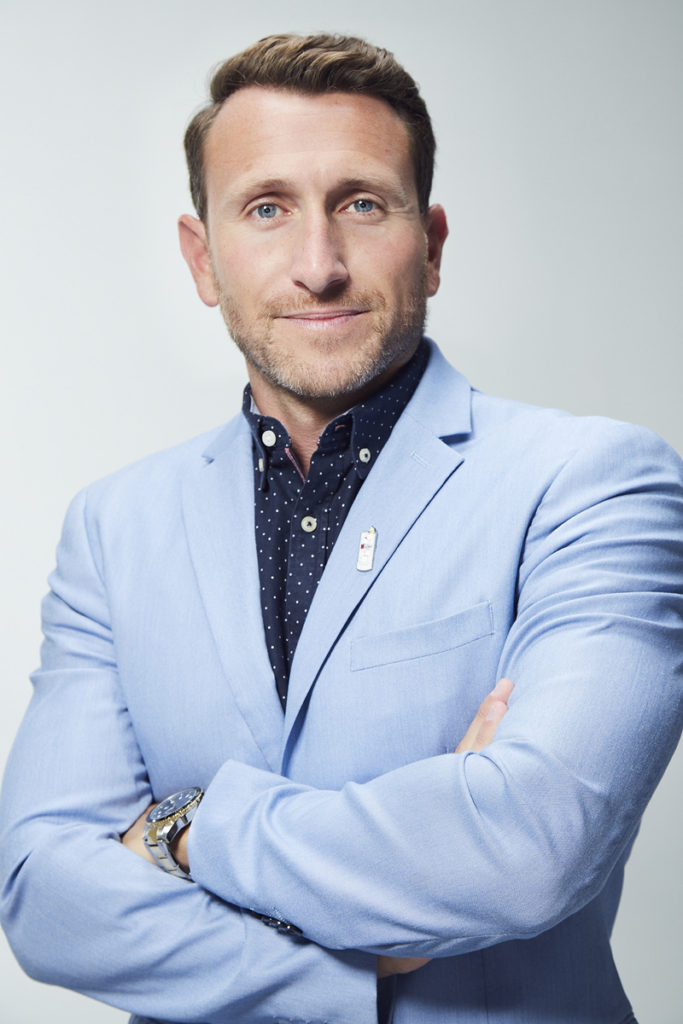 Eric Goldman, 34
Regional Manager, East
Ketel One Family Made Vodka
KetelOne.com
When Eric Goldman was a kid, he was blessed with the "gift of gab" — he could speak to anyone about anything. Today, he has taken that natural talent and applied it to his role at Ketel One. "Work doesn't ever feel like work," he says. "Ketel One is particularly exciting and inspiring because as a brand, they're always innovating. With a 329-year history of creating spirits, they continue to set the standard for consumer appetites, and their passion comes through in everything they do and create." A Miami resident for 5 years, Goldman believes in the power of strong connections. "My secret is to surround yourself with the right people — those who challenge you, those who want to help you succeed, those who bring knowledge and enlightenment to your life. Learn from these kinds of people because it will only make you a better person."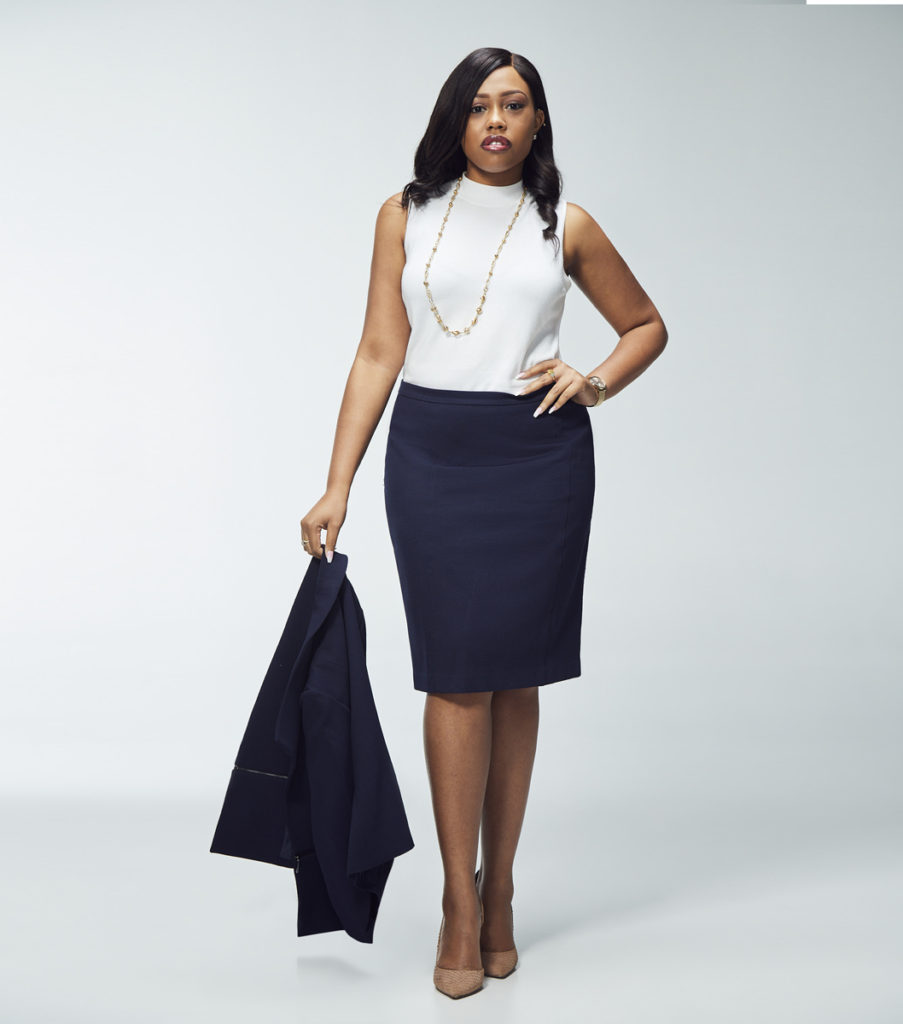 Brianna Sainte, 26
Associate
Bilzin Sumberg
Bilzin.com
Brianna Sainte helps major companies and savvy individuals navigate the complex minefield of the litigation arena by balancing expectations and developing winning strategies. "The best advice I can give is to always pay it forward," she says. "I've had so much help throughout my scholastic and legal career — from my family to my university to my firm, so many people have been there for me throughout my journey. I feel that it is my duty and privilege to share the same helpful tips and encouragement to those who come after me."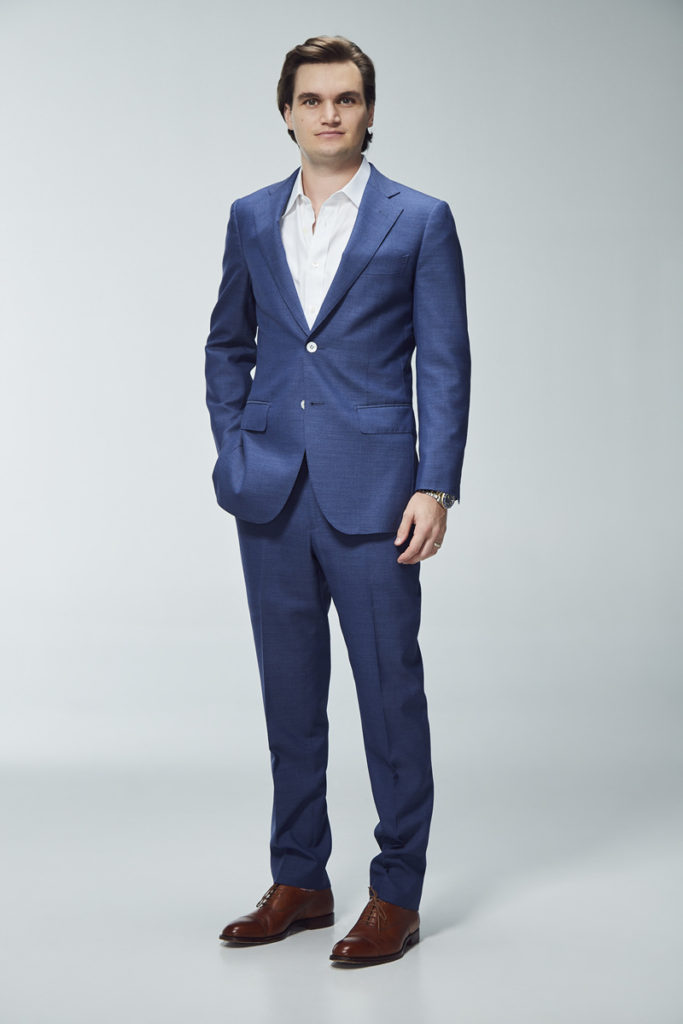 Andreas King-Geovanis, 30
Founder & CEO of Sextant Stays
SextantStays.com
Andreas King-Geovanis believes Sextant Stays is creating the next generation of hospitality: apartment-hotels. "Travelers don't want to be trapped in an overpriced, boring, beige box or deal with the unpredictable quality and individual quirks of an Airbnb," he says. "We are perfecting a product that brings together the comfort and space of a vacation rental but with the trust and consistency of a hotel." He says the first few months of the pandemic can only be compared to a major hurricane hitting Florida each week, and innovation and resilience are keys to success. "We've quadrupled in size since March with over 300 units in South Florida, New Orleans, and soon, Mexico City," he says. "You always have to think of how your actions impact your future self — failing to prepare is preparing to fail."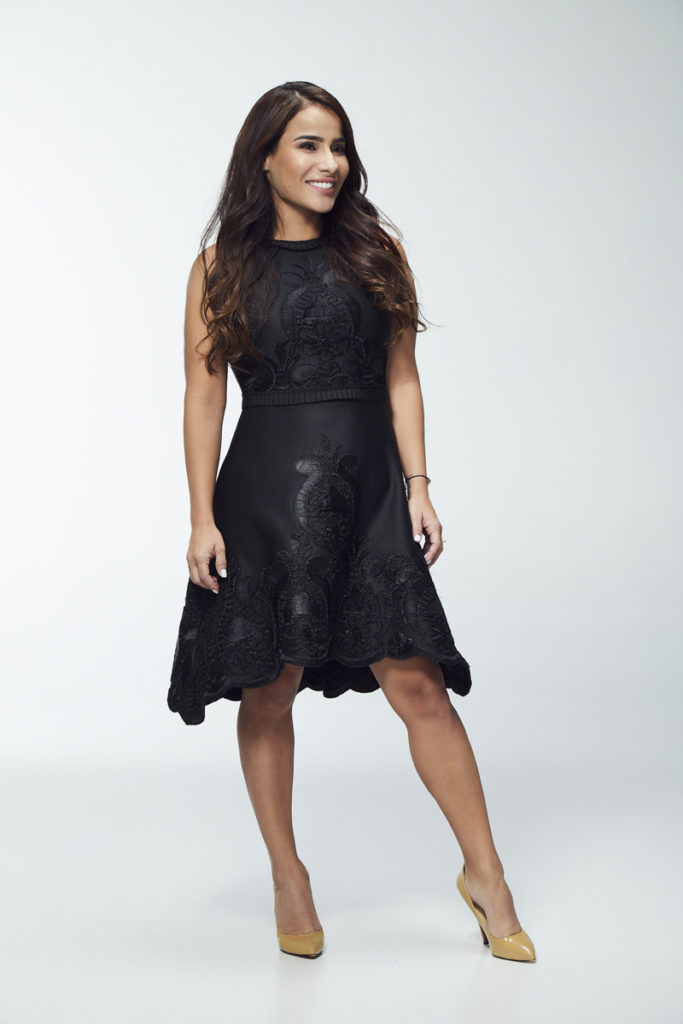 Andrea Leal Chica, 33
CEO & Founder
Eco Wash Auto Detailing
CarWashEcoWash.com
Andrea Leal Chica believes that entrepreneurs are builders of dreams. And she's leading the charge with Miami's leading ecological hand car wash company, Eco Wash Auto Detailing. "I take great pride in knowing that I work with a brand and with eco-friendly products that contribute to making this planet a better place," she says. "As a business, our mission is to build public awareness and bring positive changes to our habits as consumers." Found throughout Miami-Dade shopping centers, residential buildings and hospitals including Brickell City Centre, Bayfront Parking Garage and Baptist Hospital, the company aims to expand an eco-awareness to the world. "We must reduce water, the use of plastic and avoid using products that carry oil," she says. "It's time for us to really have more respect for our natural resources."