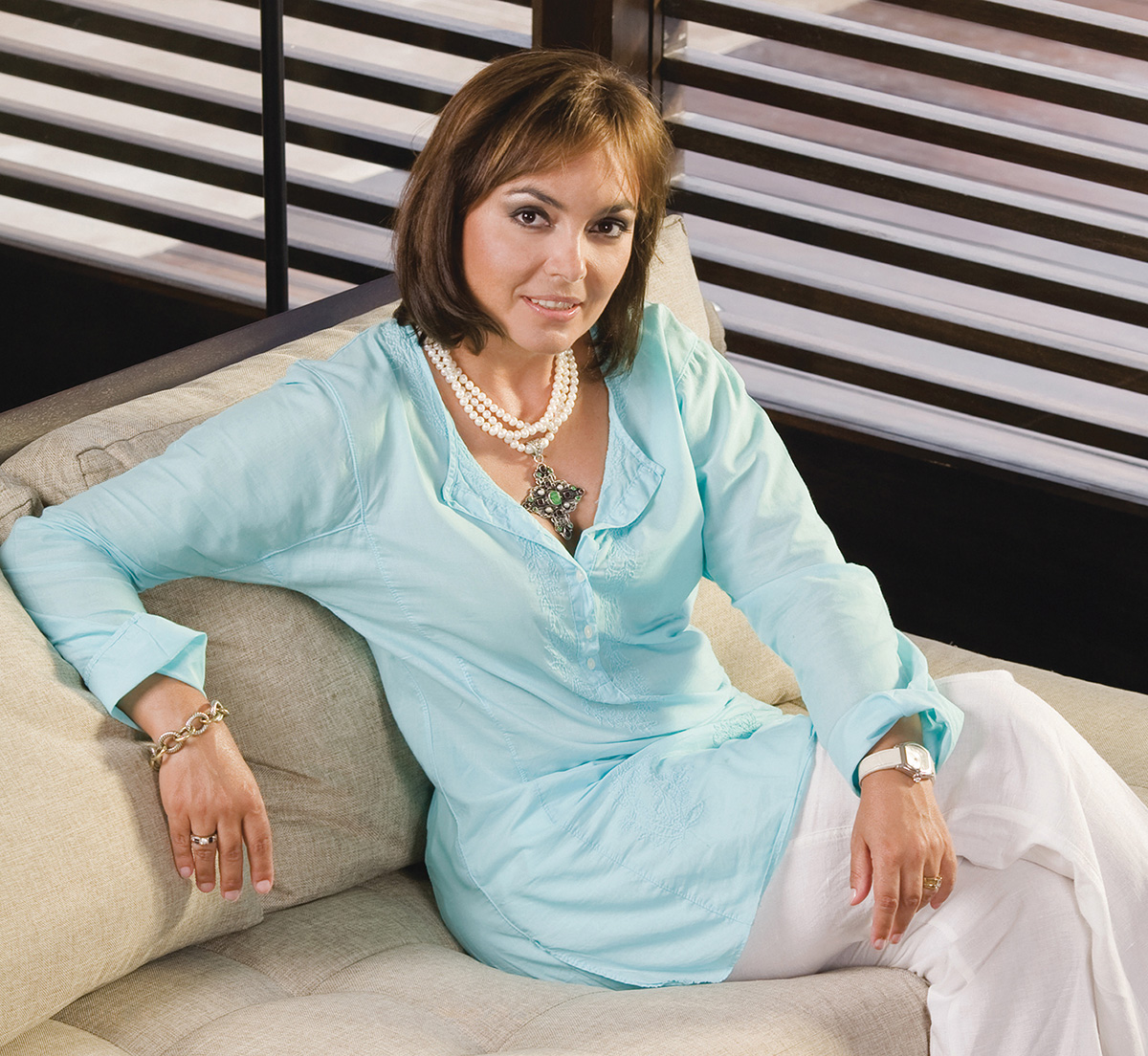 Adriana Hoyos
Adriana Hoyos Showroom
4120 NE 2nd Ave.
Design District
305.572.9052
AdrianaHoyos.com
"Ithink I was born a designer," says Adriana Hoyos. "Ever since I can remember, I've loved aesthetics: art, textiles, unique objects." As such, her mother's and grandmother's influence was strong in her path to become a designer. "I was raised surrounded by beautiful ambiances and by visual and tactile stimulations," she says. Hoyos was born in Colombia, raised in Ecuador and studied interior design in the U.S. Upon returning to South America, she founded a small design studio that has grown to an international design and manufacturing company with 10 showrooms, two of which are in Miami. Her 9 Latin American-influenced collections have been well-received by Miami's international clientele. "I'm passionate about improving people's lives, in the sense of creating beautiful, comfortable and luxurious homes," she says. "My furnishings are sculptural, elegant, and most of all, they invite you to enjoy any room."
Design philosophy: "I believe that there has to be an ideal balance between comfort and aesthetics. I always tell my clients that spaces are not meant to be art statements, but rather comfortable and user-friendly ambiances."
Essential must-have: "A personalized bedroom that's designed around the personality to fulfill not only the needs of those who will occupy the space but their soul as well."
Trend predictions: "I think that we're going to see a move away from the ultra modern. I've noticed clients are increasingly appreciating more and more natural and exotic patterns, organic materials, clean lines as well as the mix between vintage pieces and unique shapes."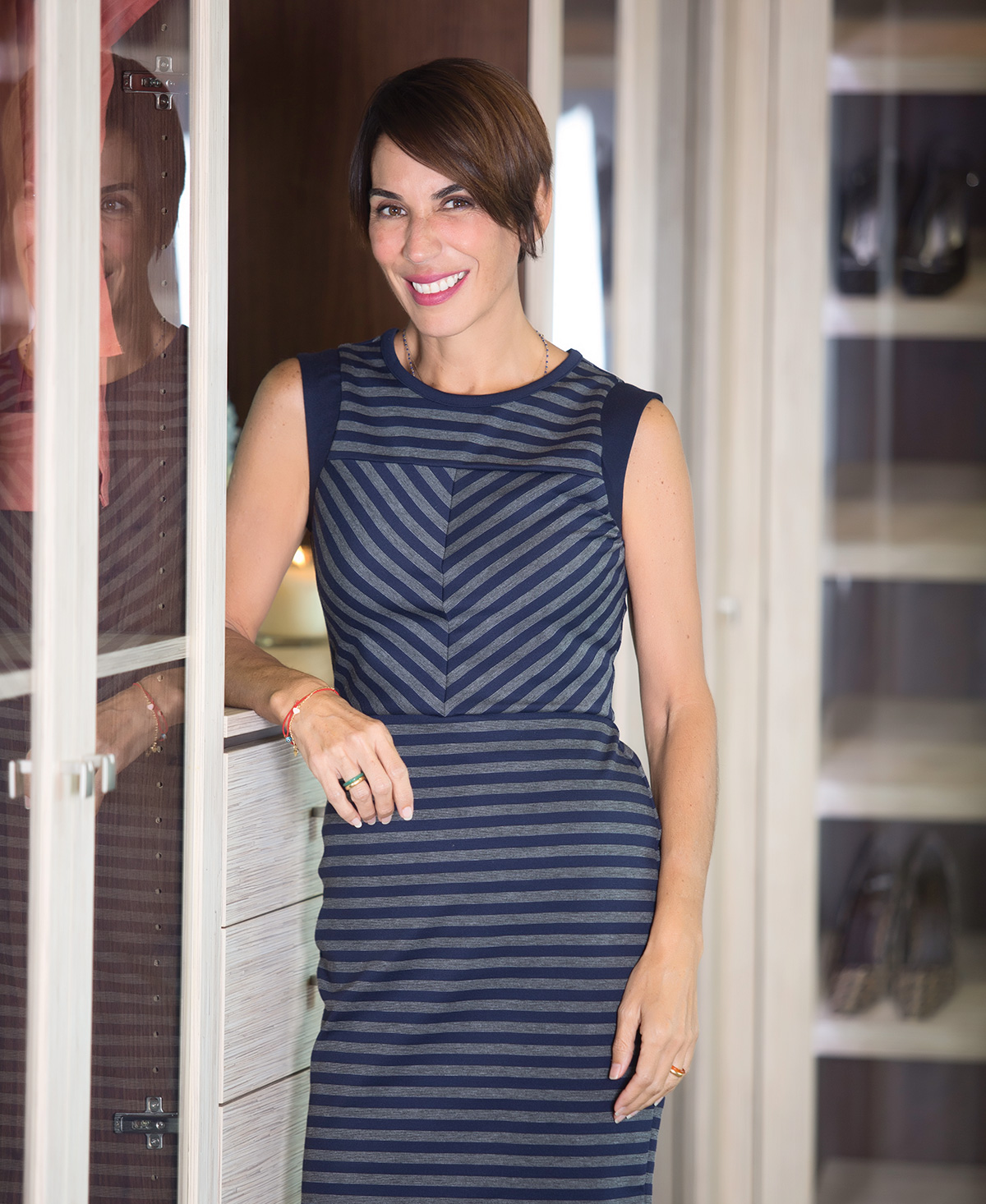 Andreina Boet
California Closets
900 Park Centre Blvd., Ste. 476
Miami Gardens
305.962.2212
CaliforniaClosets.com/Miami
Andreina Boet's mother would not let her go out to play unless she organized her closet. "I never did it properly," she admits. "I would just shove things inside the closet and close the doors, until she figured out what I was doing!" Eventually, her mother would make her take out all her clothes so that she could fold everything up neatly. "I think I became really good at organizing very fast since I really wanted to go out with my friends," Boet continues. "I always tell her that she's the reason I want to help others go out to play quickly." With California Closets, she designs organized spaces for home & work that transform life in a very positive way. "It not only saves minutes when you can see and find everything you have, but I'm actually saving my customers money too," she says. "There's no need to do any more unnecessary shopping."
Design philosophy: "Form Follows Function. We research, brainstorm and test everything we create to ensure it meets not only our own needs, but those of our customers. Great design must not only look good, it must always work."
Essential must-have: "There's a place for everything and everything should be in its place. The notion that everything should have an area to be stored in and that it should be tidily returned there when not in use is a great time-saver."
Trend predictions: "Gray continues to surpass neutral brown. It covers a wide range of hues, which span from very soft gray to charcoal and hematite; I'm also noticing people getting more creative, more individualization when it comes to the selection of materials."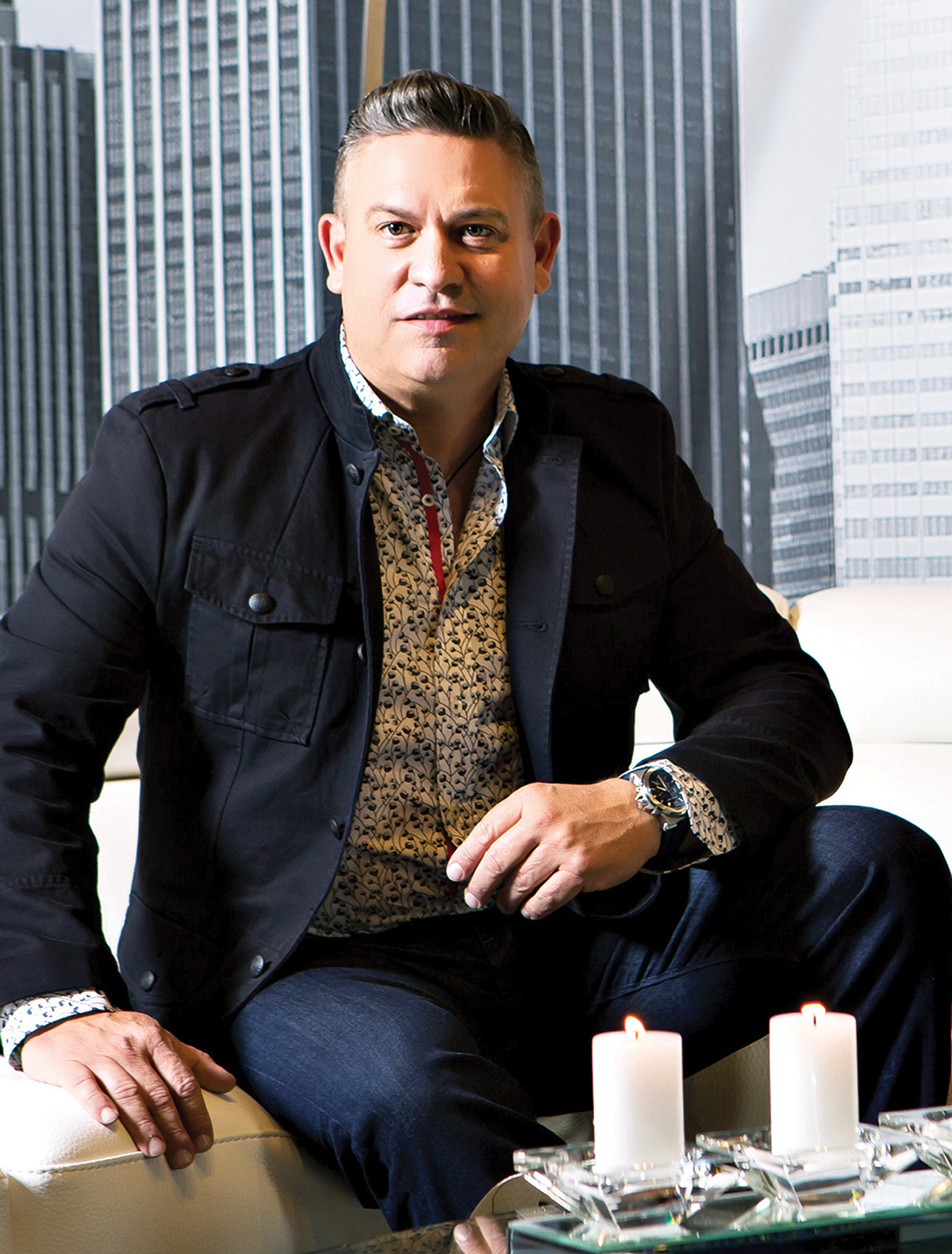 Anselmo Hernandez
El Dorado Furniture
2475 SW 8th St.
Miami
305.642.4355
ElDoradoFurniture.com
Anselmo Hernandez started out as a Civil Engineer in Cuba. In the 1990s, he was selected from multiple candidates to specialize in interior design in Spain. He went on to work with several 5-star hotels in Cuba including the Gran Caribe hotel chain as a Principal Decorator. "In 2000, I left Cuba and never really thought I was going to be able to work in my field until I got a job at El Dorado Furniture," he says. "I started here as a decorator and worked my way up to Executive Director Of Visual Display. Now I get to incorporate modern design lines for El Dorado Furniture and that gives me the greatest satisfaction in the world." He says sometimes clients come to El Dorado Furniture with specific ideas in mind, but once they see what the company has to offer, they leave with completely different ideas, often revamping their design goals. "Being able to expand a client's perspective is priceless," he says.
Design philosophy: "I'm in love with eclectic style. I'm all about combining traditional elements into contemporary settings and creating interesting blends when it comes to redesigning personal spaces."
Essential must-have: "I believe that you first need to establish your wants to arrive at your needs before deciding on décor. Multifunctional pieces are design choices that I find to be highly sought-after by consumers. Regardless of your chosen piece, you should get the most out of your investment and space."
Trend predictions: "Furniture design, as it always has, will continue to be guided by fashion trends."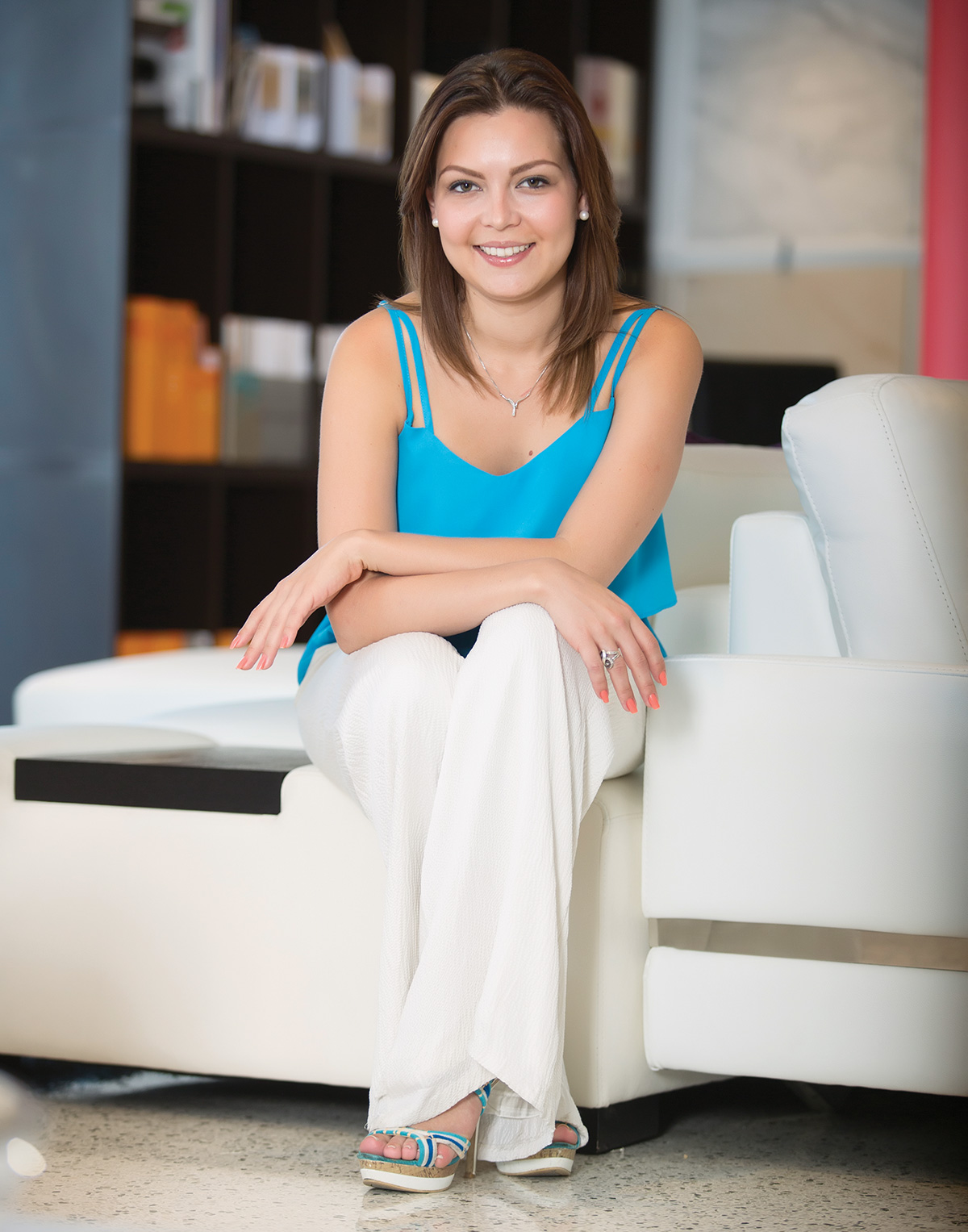 Ligia Lima
Metro Door Brickell
420 SW 7th St., 2nd Floor
Downtown Miami
305.924.0678
MetroDoorBrickell.com
Ligia Lima believes that the art of a fantastic design is eliminating the unnecessary, leaving a space simple enough so the necessary has enough room to speak up. "Quality is the ultimate sophistication," says the woman who even as a little girl in Brazil was passionate about fashion design, interior design and architecture. "When I graduated high school, I already knew very well what my carrier was going to be." Working with Metro Door, she lets her imagination fly on a daily basis, creating beautiful spaces while providing comprehensive project management and support, from procurement and budget management to delivery and installation. Her clientele includes hotels, restaurants, corporate facilities and luxury homes. "My objective is to transform spaces while placing the utmost importance on individual clients' decorative tastes and dreams for their homes based on sincere and honest concern," she says.
Design philosophy: "I'm inspired by transforming spaces according to the vision of my clients and what makes them comfortable and happy. The most fulfilling part of the job is achieving this goal."
Essential must-have: "Good design requires a deep knowledge and clear understanding of each client. Partnership and communication is key to translating a client's visions, wishes and sense of taste into reality. Each style has their own unique set of characteristics that gives them their own identity."
Trend predictions: "My trend predictions are clean lines, sublime functionality and long-lasting value. Also, grand custom furniture is a great investment."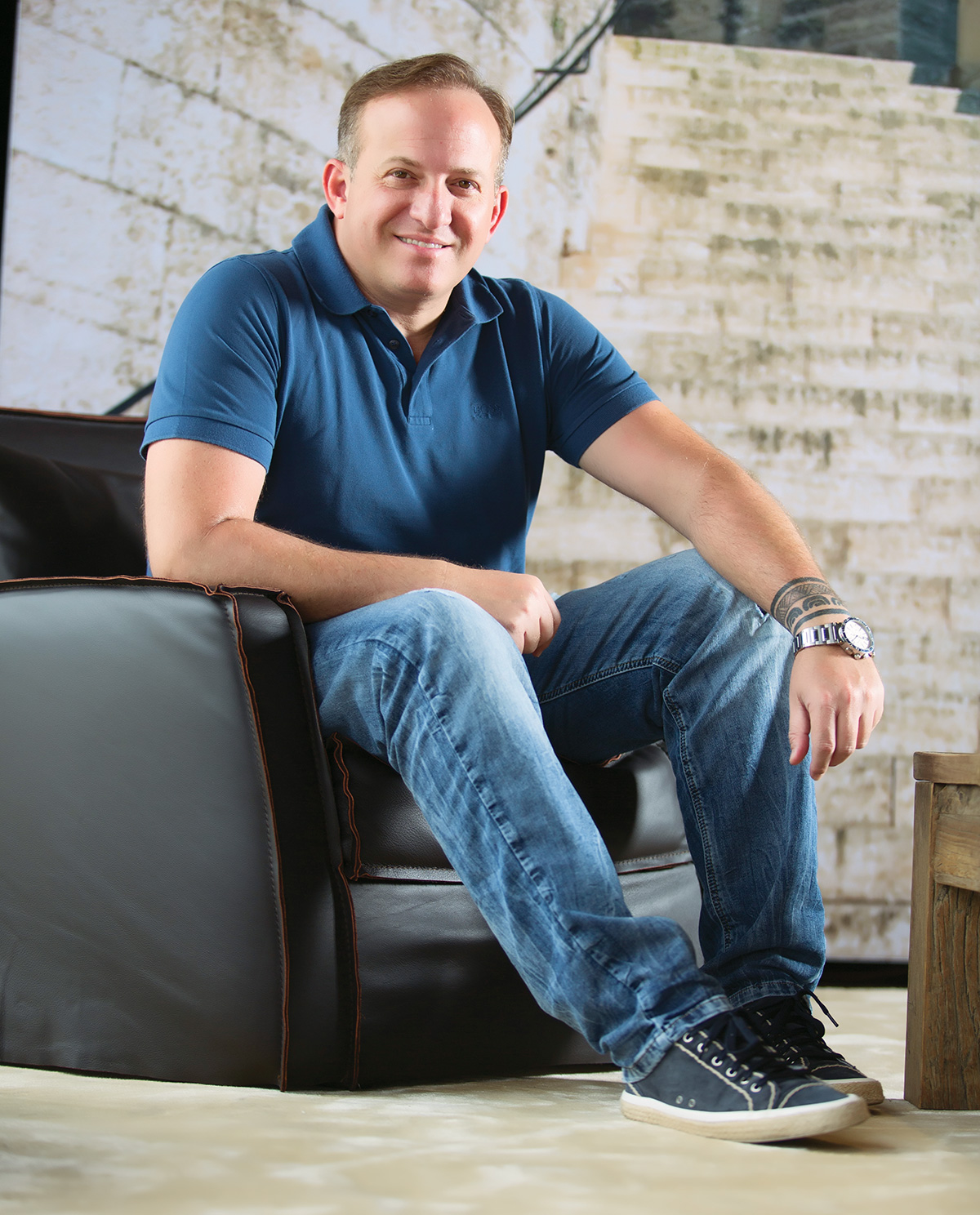 Giorgio Ferrara
Casa Gio
1440 Biscayne Blvd.
Downtown Miami
786.219.2054
Casa-Gio.com
A few years ago, Giorgio Ferrara was looking to furnish his Miami apartment with his wife and kids when they realized there was a void in the market and the need to create their own brand. "In Miami there isn't a middle pricepoint — either the prices are astronomical or very low cost," he says. "In the latter segment, we have the problem that the products are cheap replicas, without any design considerations and poor quality. This inspired us to develop a concept that after several years of hard work is finally born in the 305." Giorgio, who was born in Valencia, Venezuela, to Greek and Italian architect parents, says that the most fulfilling part of his job is the ability to help clients achieve beautifully appointed interior spaces with high-quality pieces at affordable prices. "I don't want them to go through the ordeal I went through," he says.
Design philosophy: "Attaining beautiful, high-quality spaces with innovative designs at a reasonable price is hard to come by, but it's what we aim to achieve. The sky's the limit."
Essential must-have: "Art is a must-have in the home. Remember that art is a synonym of evolution, and if we don't have it in our homes, it can seem as if we are living in the past."
Trend predictions: "The fusion of apparel fashion with interior design: We'll see how renown fashion designers will inspire us much more for the interior design of our homes."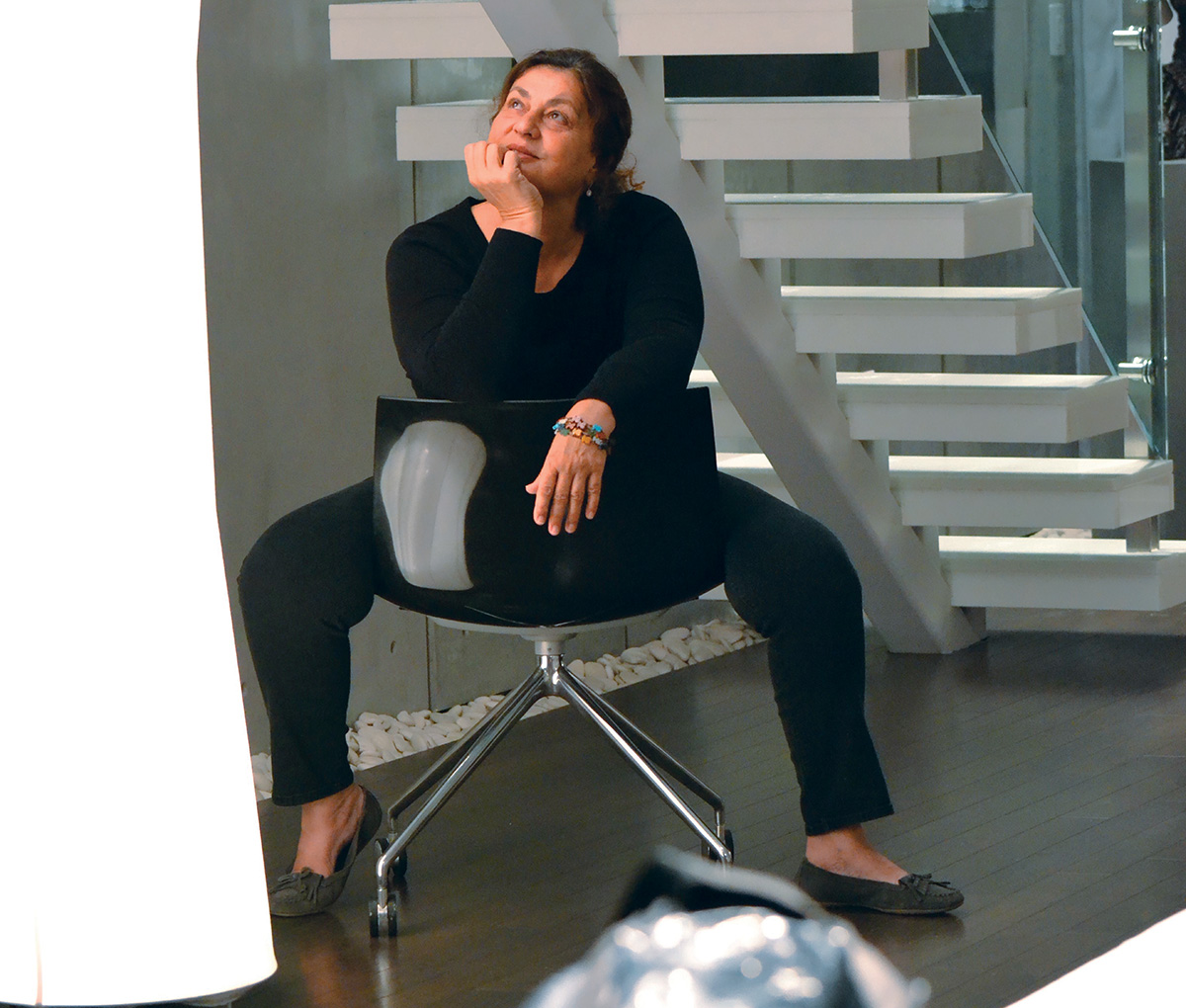 Dominique Bonet
Lineaire Designs, LLC
2347 Biscayne Blvd, Ste.108
Edgewater
786.350.1317
LineaireDesigns.com
Dominique Bonet has long been attracted to all aspects of design. "Designing and creating spaces always seemed like magic to me," she says. As a former set designer, it was like a natural transition for her to get into interior design. "I like that now my designs are not removed after the shooting session, it gives me the opportunity to do something that will last for long periods of time." During the last 3 years, Lineaire Designs has completed over 150 projects in the most luxurious buildings and residences in South Florida. "This is a profession that you must love," she says. "You have your projects in mind 24/7 — thinking, dreaming, putting pieces together in your mind. Suddenly, it becomes like a dream come true when you see all those pieces come together and turn into a reality. It is really rewarding."
Design philosophy: "Work, work and more work. I´m always searching for what talented people are doing around the world. As Picasso said: "Inspiration exists, but it has to find us working."
Essential must-have: "Lighting is really important. It emphasizes the design and can completely change the look and feeling of a room. Floors are one of the most important decisions when you start a project because they will define the style you want to go for."
Trend predictions: "More natural and organic materials, integrating natural fabrics, woods and natural elements such as rocks, water and green living walls inside. I truly believe that natural elements can make an impact on us."