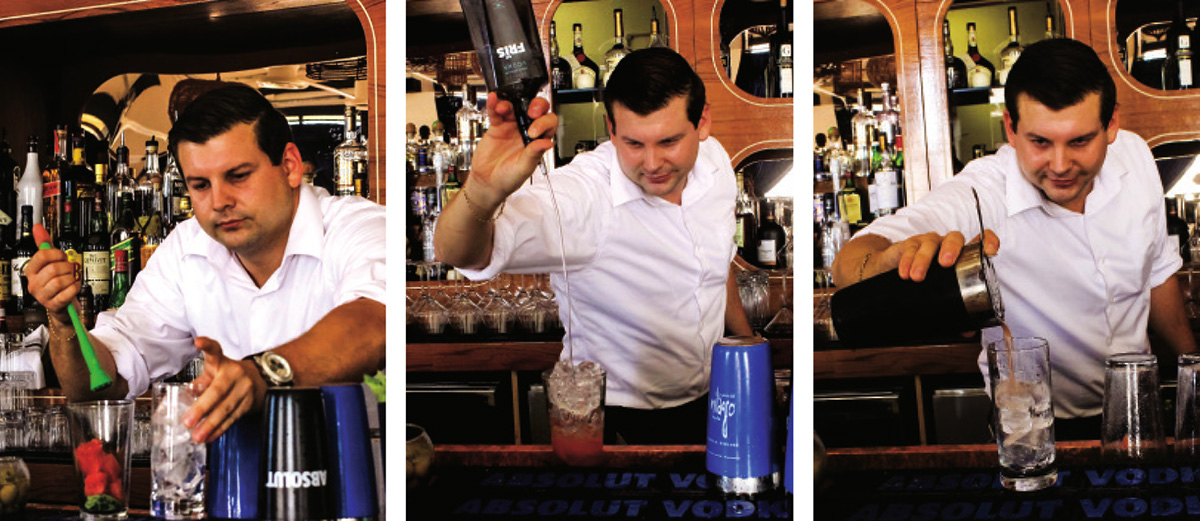 Lancelot Leonard feels right at home at a restaurant. Born in Sweden and raised in Hungary, he comes from a restaurant family and was exposed to the business from a young age. "I love the restaurant industry and I always knew I wanted to be behind the bar," he says. As he grew up, Lancelot perfected his craft at a renowned bartending school in Mallorca, Spain, and consequently trained under 7-time World Champion Bartender Christian Delpech. Throughout his life, he's amassed an impressive mixology pedigree working around the globe, and lucky for us, he's now mixing cocktails in Miami River's newest hip eatery: Seasalt & Pepper.
This is his first residency in Miami, and so far, he's in love with our great city. When asked what the biggest difference between bartending in Europe and the U.S. is, he says it's all in the pour. "Our pour in Europe is slightly different; most cocktails are made in tall glasses," he says. "Here, a lot of bars serve drinks in shorter glasses which naturally makes them taste stronger." He adds that the collins glass has a classic look and allows more room to add dimension to the cocktail with fresh ingredients and juices.
Leonard is going back to his roots with his latest cocktail creation: The Melonade. "It's easy to make, it's refreshing and it hydrates you while you drink it," he says. After muddling the basil leaves and watermelon cubes, all you need to do is mix the rest of the ingredients, shake, strain and serve over ice. "It's the perfect drink to approach a lady with," he says.
In fact, after years of observing failed pickup attempts from behind the bar, he's become an expert as to what a bachelor needs to look for in order to successfully approach women. Rule #1: Establish eye-contact. "Trust me, the girls know you're at the bar and if she doesn't even glance at you, don't even try — you might run into a wall," he says. "I see a lot of guys just blindly going for it without ever getting a sense for the situation." One last tip: If it's after 2 a.m., don't send a drink over, it's creepy…your window of opportunity is gone.
You would think that on his off-time, he'd be anywhere but a restaurant but he confesses: "I'm a foodie and I love going out to eat." If you haven't been to Seasalt & Pepper, he recommends going in for Sunday brunch. Oh, and if you have a boat, you can pull right up and dock.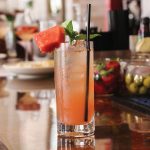 Melonade
2 oz. Kettle One Vodka
1 oz. Simple Syrup
1.5 oz. Lemon Juice
4 Basil Leaves
8 Cubes of Watermelon