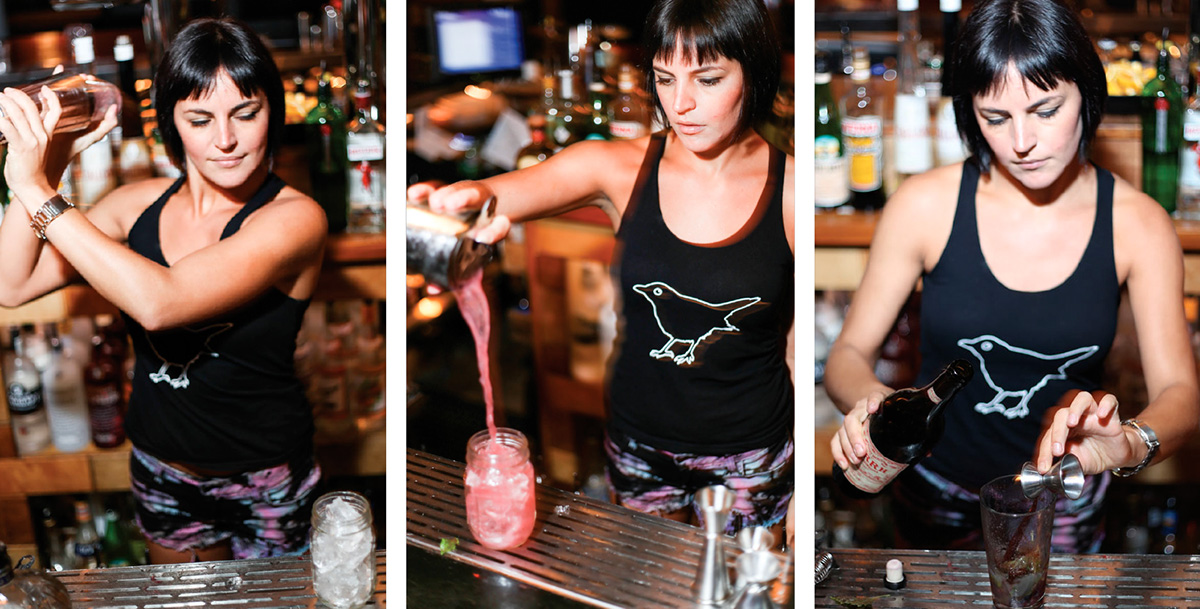 Miami is a far cry from Cleveland, but 7 years ago Bettina Barnocsky decided to trade in her snow shovel for a beach towel. She's been a part of Blackbird Ordinary since its inception and really feels at home at the neighborhood hotspot. "I've worked at different places in Miami but Blackbird has a fun, laid-back feel," she says. "The place supports my creativity and lets me experiment and have fun with my cocktails."
Best of all, she loves the on-site garden. "We have an edible wall in the back and we grow a bunch of ingredients like lemons, limes, mint, purple basil and other herbs," she says. "It really makes a difference and makes me feel a sense of pride that not only am I serving top-notch cocktails but that I had a part in growing some of the components in the drink."
As such, she's seen classic cocktails make a comeback and welcomes the change. Unquestionably, this resurgence is partly sparked by pop culture and TV shows like Mad Men and Boardwalk Empire as well as films like The Great Gatsby, all of which are contributing to the glamour and excitement around these relics.
Want to watch her cringe? Order a Sex On The Beach. "You don't have to do that '90's drink thing anymore," she says. "There are so many better options out there!" So what's her favorite drink to make right now? She recommends her very own creation: Purple Rain. "I love this drink and it's pretty easy to make at home," she shares. Her approach to cocktails is almost culinary: She uses what's available and what's fresh. In fact, she came up with her signature drink because she had some blueberries lying around and wanted to use them.
For Barnocsky, the devil's in the details. "People keep coming back to see us because we offer unmatched quality — from the spirits we use to everything that goes into each cocktail," she says.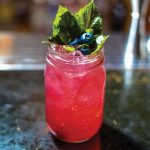 Purple Rain
2 oz Crown Royal
1 oz Lemon Juice
1oz Simple Syrup
.5 oz Byrrh Grand
10-15 Blueberries
5 Purple Basil Leaves