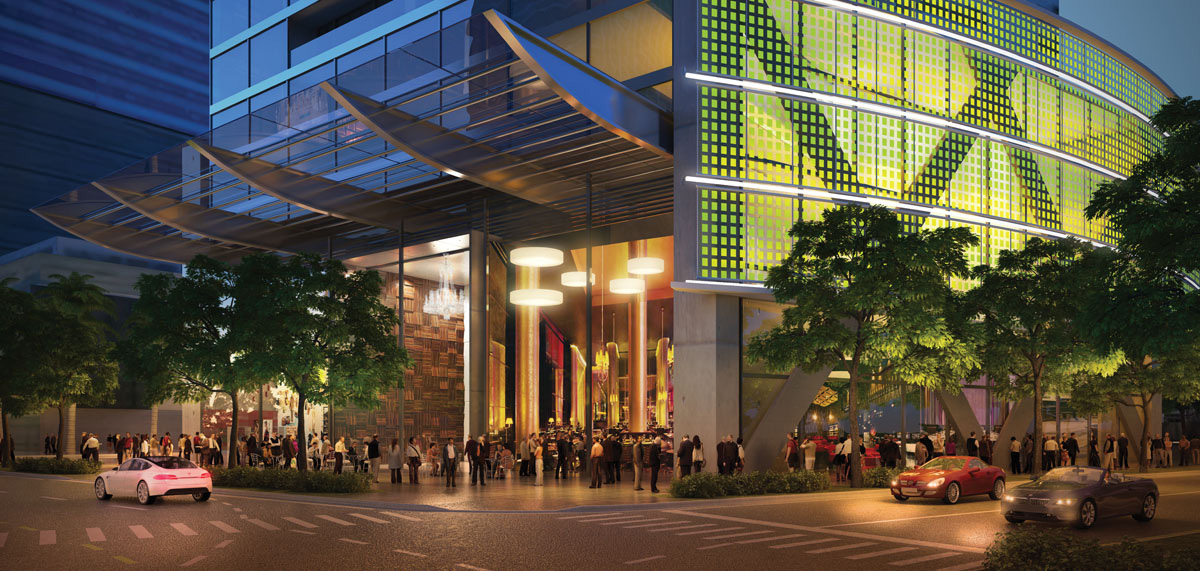 Soaring more than 635 feet in the air, Echo Brickell, the newest development from Kevin Maloney of Property Markets Group and Michael Stern of JDS Development, is set to redefine the Miami skyline. Located in the heart of Downtown Brickell, at 1451 Brickell Ave., Echo Brickell is slated to be one of the tallest all-residential developments in South Florida.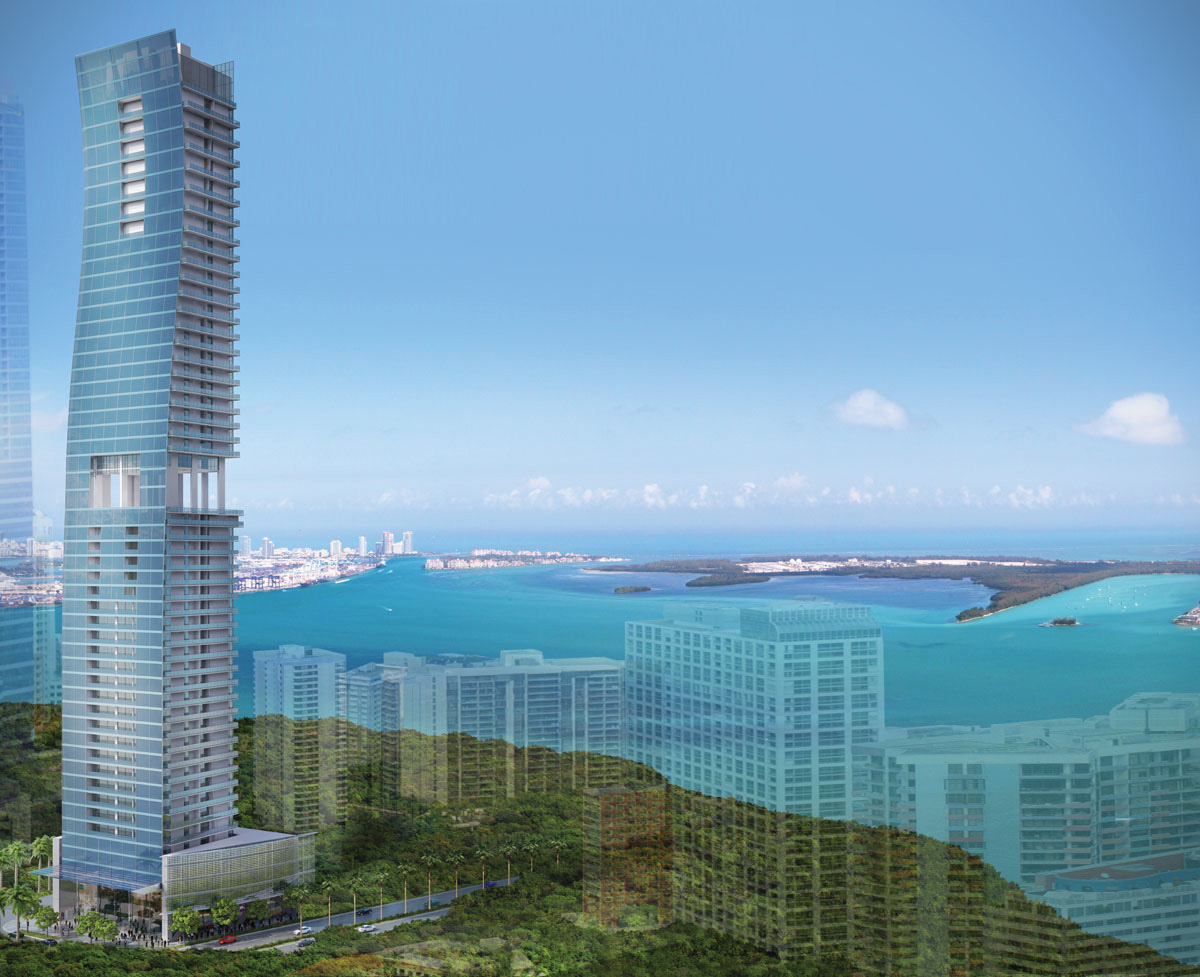 At the epicenter of Miami's fastest-growing metropolitan neighborhood, Echo Brickell will feature only 180 exclusive residences, all outfitted to a superior standard of luxury. This boutique development will introduce a new philosophy to the Brickell market: extra-spacious floorplans. The property will further distinguish itself by offering fully finished units, marble flooring included and unparalleled views from every residence.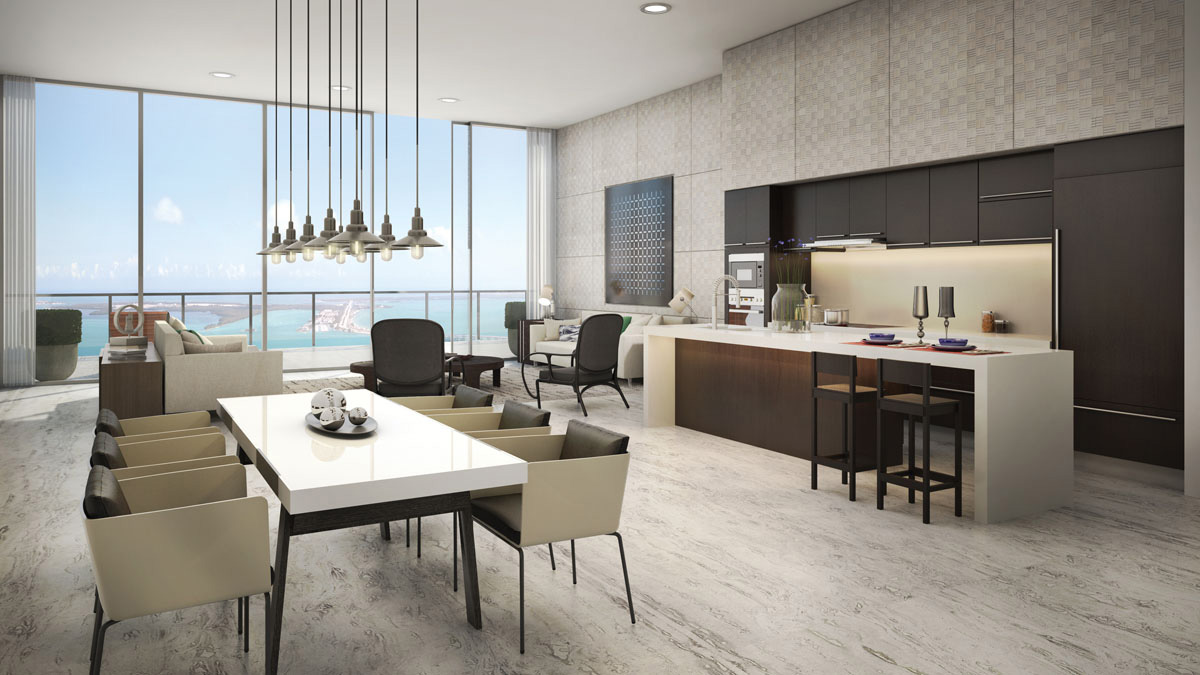 Located on the east side of Brickell Ave., each opulent residence will be delivered furniture-ready. Featuring panoramic water and city views, the development will also offer a variety of 1-, 2- and 3-bedroom floorplans. Furthermore, 16 lavish penthouses will sit atop the highest floors of the development. As the sister project to Echo Aventura, all units in Echo Brickell will feature similar upscale amenities such as 10- to 14-ft. ceilings, Subzero appliances such as dual-temperature wine storage, built-in coffee and espresso machines, Wolf stoves and custom hoods. In addition, Echo Brickell is the first project in the Brickell area to offer its residents expansive summer kitchens with 6- to 8-foot deep terraces for the perfect BBQ area to entertain guests.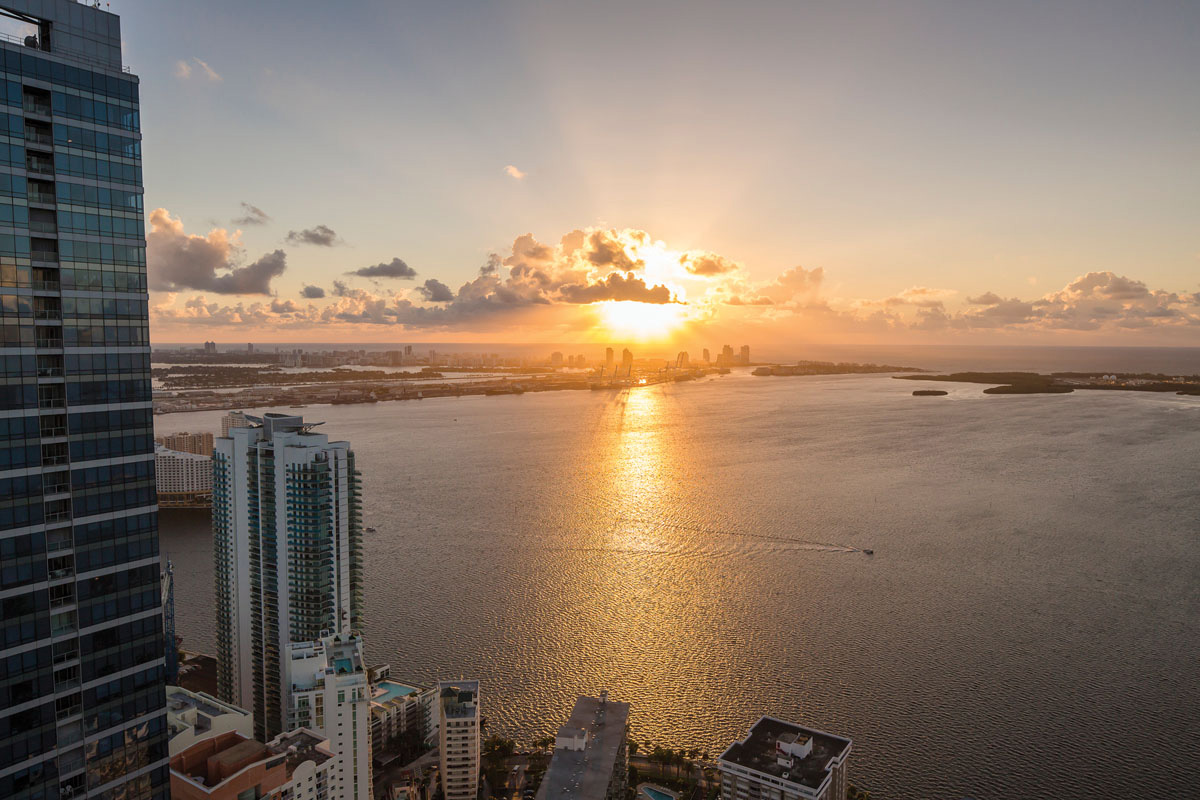 "After studying the market trends of buyers, we realized the Brickell area didn't offer large enough floorplans for end-users," says Kevin Maloney, CEO of Property Markets Group. "Due to the growing demand for more spacious units and the tremendous success we are seeing at Echo Aventura with our fully-finished luxury approach, we decided to bring the 'Echo Standard' to Brickell as well."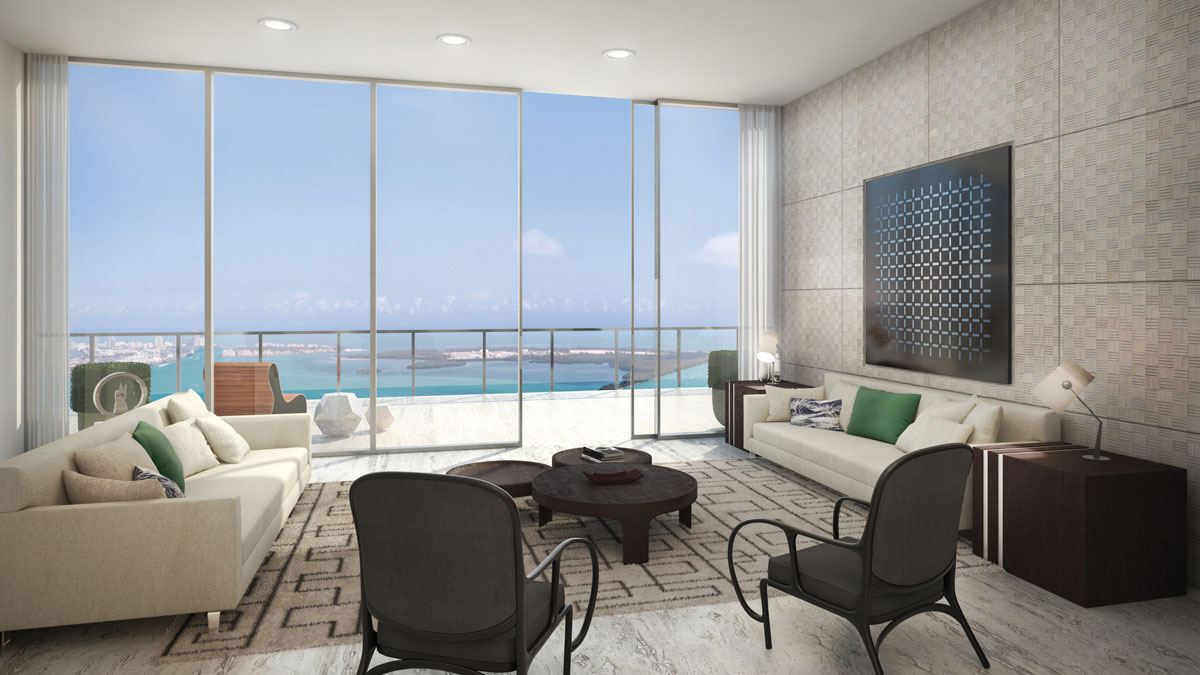 In addition to the various in-unit touches, Echo Brickell will debut a never-before-seen collaboration between world-renowned architect Carlos Ott and the celebrated global design firm yoo Studio. The dynamic team is creating limited-edition residences and is responsible for designing the common areas and lobby of this breathtaking residential tower. "This is really a game-changer in terms of quality and the level of execution when it comes to residential development in Miami and Brickell," says Matthew Dalby, Director of yoo Studio. "Everything will be done to a level that you will struggle to find anywhere else in Miami." Adds Maloney: "This partnership is quite unique," he says. "As a first-time collaboration, we're confident that Carlos Ott and yoo Studio will deliver a creative and innovative aesthetic to the development that will encompass the live, work and play motto of the city."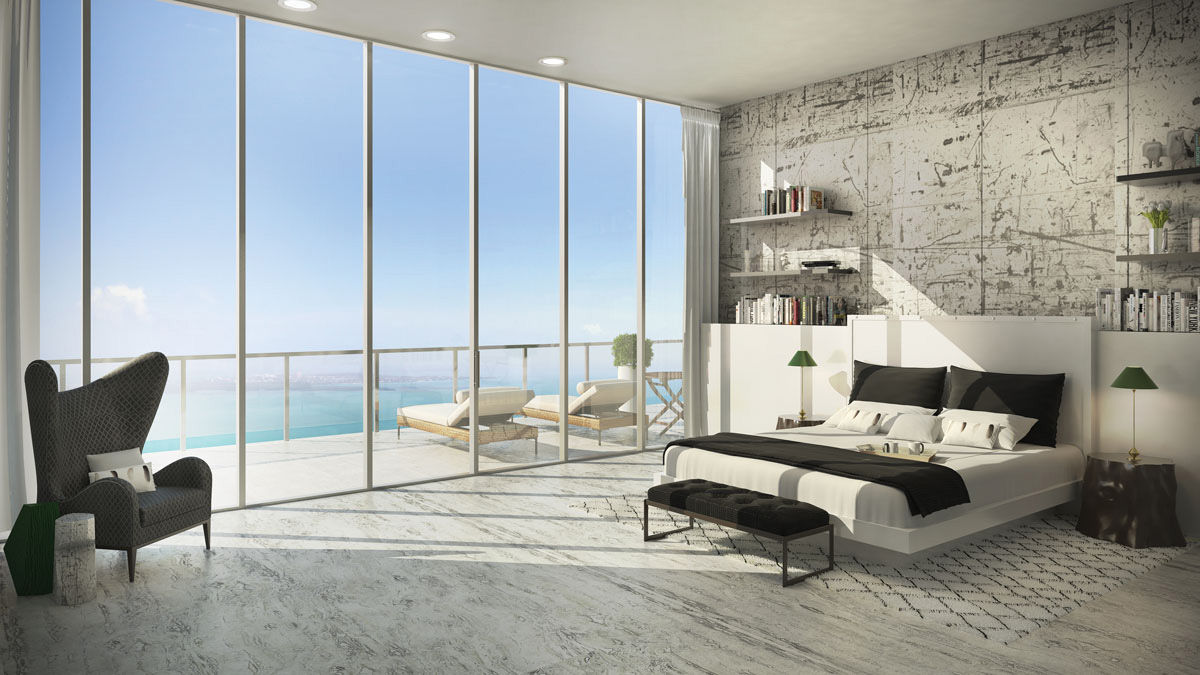 What's more, Property Markets Group has created a technology standard in their projects that will be carried over in Echo Brickell as well. Each residence will be equipped with high-speed Apple options offering an unprecedented level of efficiency through a smart home technology experience. This includes integrated audio, video and lighting systems controlled by Apple-based devices. Moreover, standing out from the competition in every way imaginable, Echo Brickell will not only offer an abundance of parking, but it will also offer charging stations for electronic cars. "We are building for the future," says Maloney.
The awe-inspiring plans continue when one considers the exterior of the property as well. One the project's most striking features is a vast open space cut through the middle floors of the tower. Measuring over 3 stories in height, this open space will feature a full-floor pool deck nearly 300 feet off the ground with unobstructed, panoramic views of Biscayne Bay and Miami Beach. Suspended above the infinity-edge pool is a 3,000-sq.-ft. 2-story amenity deck encompassing a state-of-the-art fitness center and spa, which will provide residents with stunning panoramic vistas of the skyline, bay and ocean. Other services and amenities include a cutting-edge robotic parking system, resort-style poolside service, 24-hour concierge and prime ground floor retail space.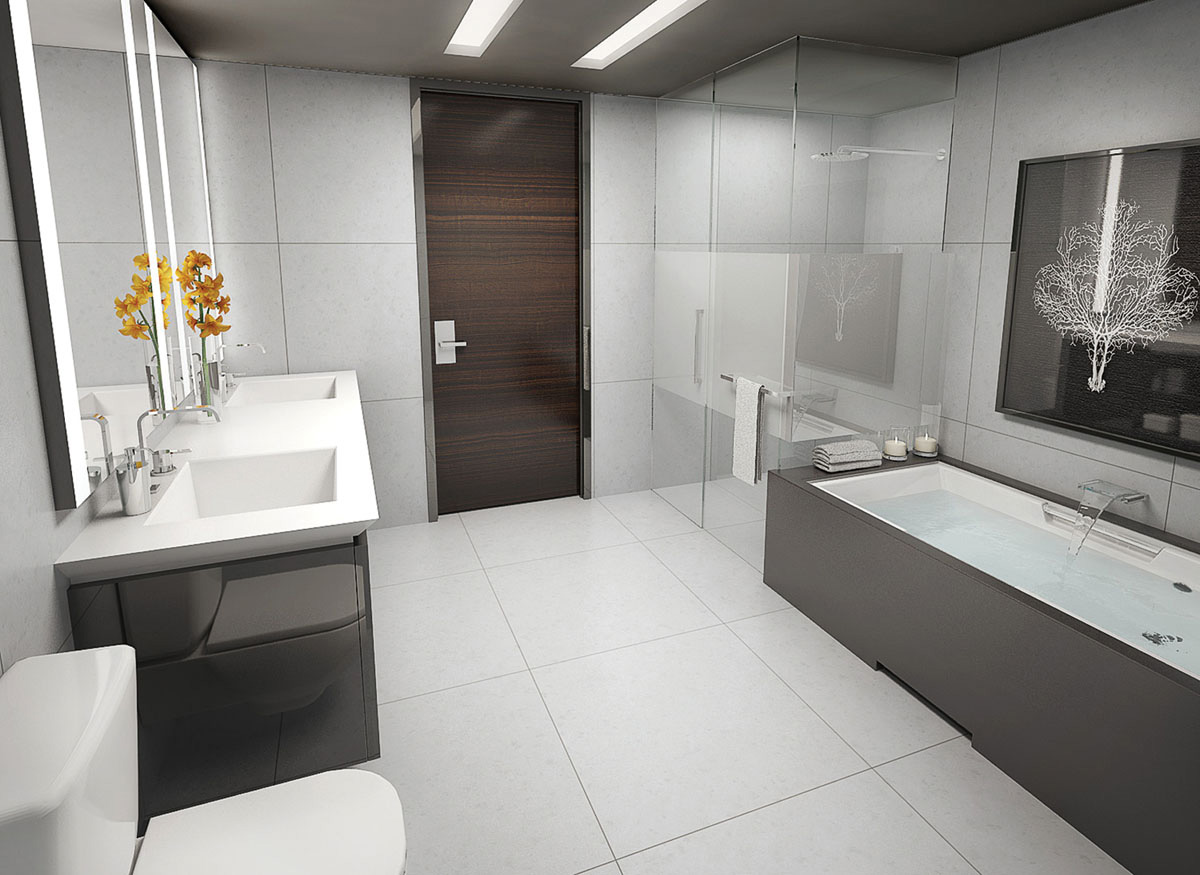 The exclusive sales firm, International Sales Group (ISG World) conducted a focus group prior to finalizing plans for Echo Brickell with an assembly of top local agents. Property Markets Group took the feedback from that meeting and implemented specific suggestions into the building plan. This was the first time a select group of brokers from the Downtown Miami region came together to define the demand of the area. "These brokers offered their expert opinions as to floorplan sizes and demands in the current marketplace," explains Craig Studnicky, Principal at ISG World. "Due to this focus group, we were able to create a building that meets the demand and exceeds the expectations for the area."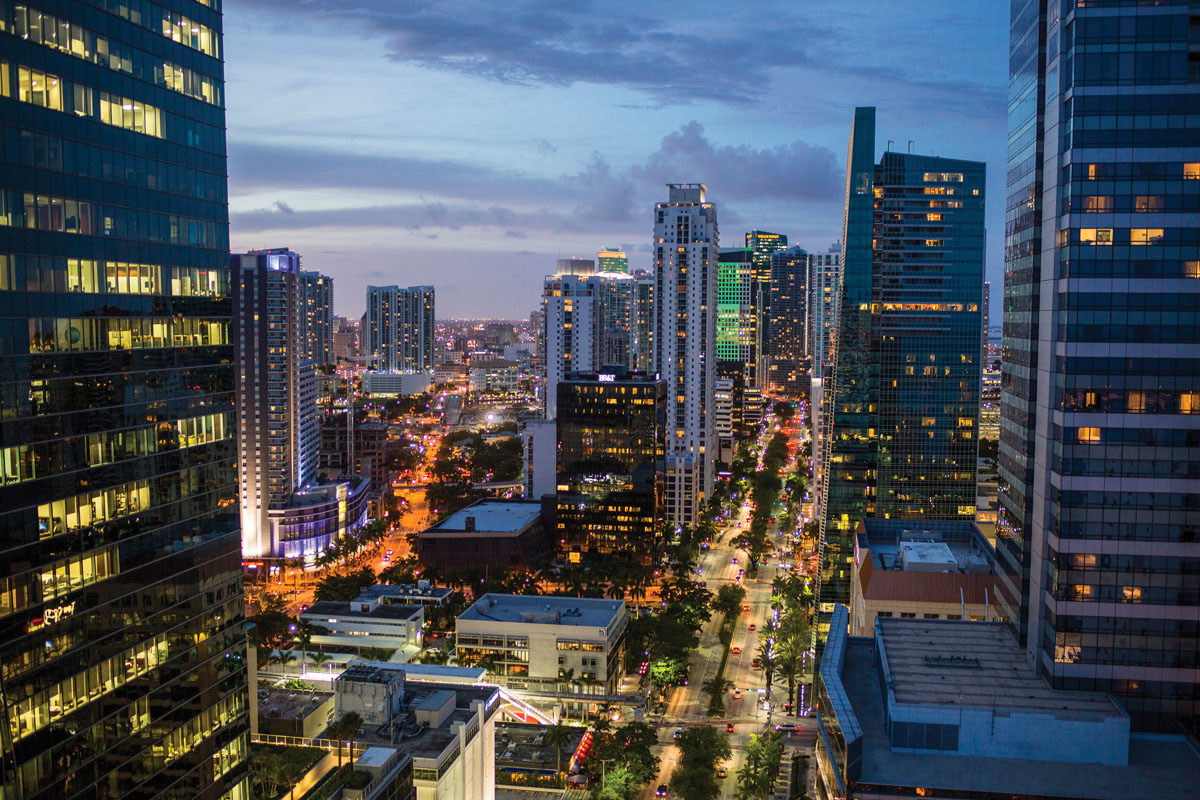 Property Markets Group is currently developing more than 15 projects between Manhattan, Miami and Chicago. Specifically in South Florida, the firm is responsible for Mei Miami Beach, a luxury condominium offering panoramic ocean views and a beach club that's second to none; 95th On The Ocean, a 7-unit luxury residence condominium one block from Bal Harbour Shops; Sage Beach, a 24-unit boutique development on the sand in Hollywood Beach; and the sister project to Echo Brickell, Echo Aventura, a 190-unit luxury condominium located on the last waterfront property in Aventura. In addition, Property Markets Group just recently purchased a parcel of land in Sunny Isles for $30 million. Together with S2 Development, the firm plans on building another residential development at 17141 Collins Ave. with many more plans for expansion on the horizon.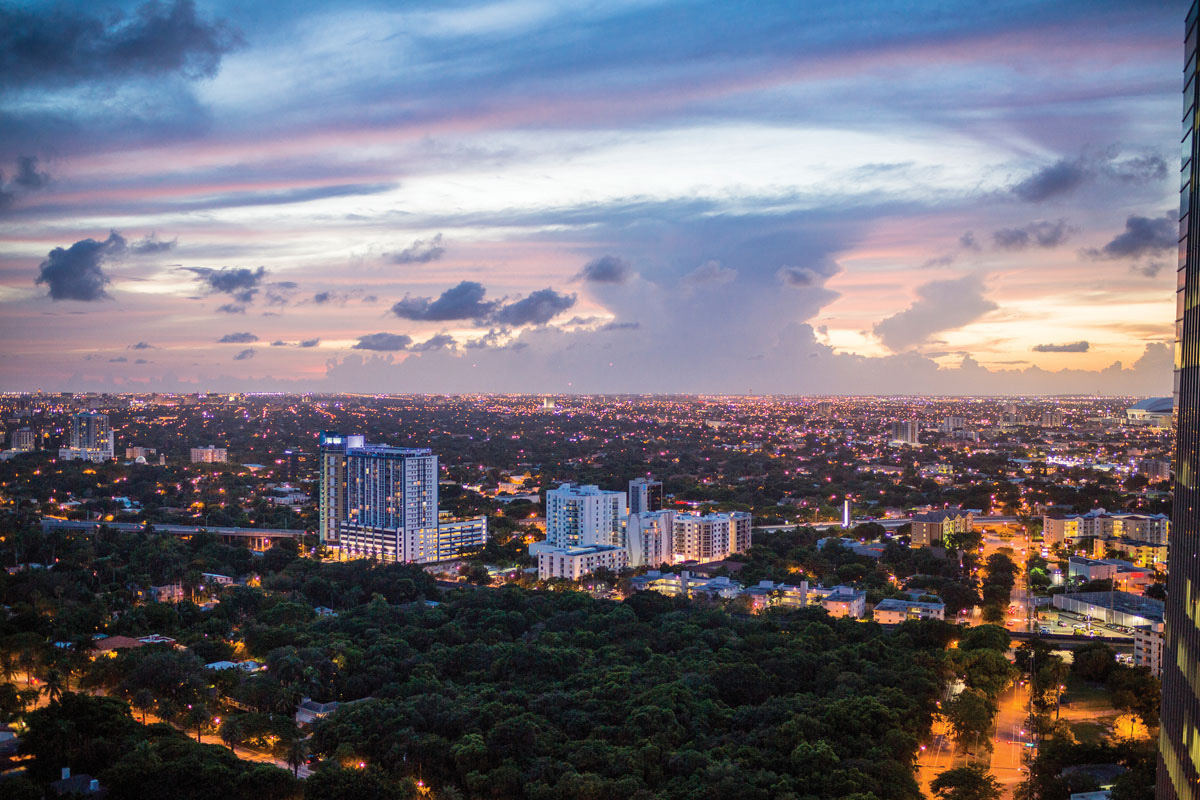 If you're interested in learning more or would like to inquire about investment options and available real estate offerings; 855.578.9657; EchoBrickell.com; PropertyMG.com.