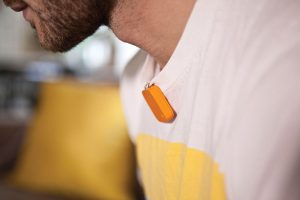 Photographic Memory
Take every snap from now on in style. The Memoto Camera is a tiny camera and GPS that you clip on and wear. The stamp-sized camera takes photos as you go — it's a new way to capture and re-live meaningful moments of everyday life; $279; Memoto.com.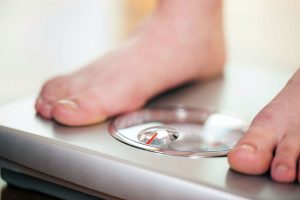 Smart Scale
A must-have for any bonafide health nut, this Wi-Fi enabled body scale tracks weight, body composition, heart rate and CO2 levels. It recognizes up to 8 users and you can even set it to tweet or post to Facebook to share your progress with friends; $149.95, Withings.com.
Game Time
Hoop Tracker is the first basketball watch to deliver in-depth analysis of your shooting percentages. It speaks directly to the shot detector, located inside the rim, and all the data is uploaded to Hoop Tracker's software to analyze and improve shooting performance; $199, HoopTracker.com.
Life Track
"Cory just completed a 3.47 mile run with Run Keeper"…"Alfred is eating a bowl of apple cinnamon oatmeal"…"Cyrus is listening to My Heart Will Go On by Celine Dion " You see these posts every day on social media — people broadcasting to the world what they do, who they are with and even what they're eating. Documenting your life on social media is nothing new. Keeping a diary, using a thermometer or even inconsequential acts such as weighing yourself are some of the many ways that you currently log your life. The term "lifelogging" refers to a growing trend in which you record certain aspects of your life with the help of electronic devices, the ultimate goal being to benefit from the data you archive. With the advent of life-tracking technologies such as Google Glass and Memoto Camera, the technical capabilities for recording every moment in your life are entirely plausible. Lifelogging has many implications but from a medical standpoint, the future is certainly bright. Applications and hardware that allow us to monitor such things as our sleep patterns, caloric intake, blood pressure and hormone cycles are now commonplace. The ability for us (and our doctors) to receive almost instant updates on our health will help us to take a proactive approach to living healthier. As this technology becomes more accessible, it's expected to be instrumental in preventative medicine and other advances.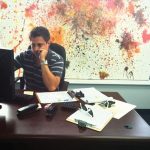 ABOUT THE AUTHOR
Eric Nathal is a Tech Expert & Consultant specializing in consumer electronics and how they impact our lives. He covers tech stories, headlines, gadgets and startup companies. He's currently an Account Executive at Max Borges Agency; MaxBorgesAgency.com.