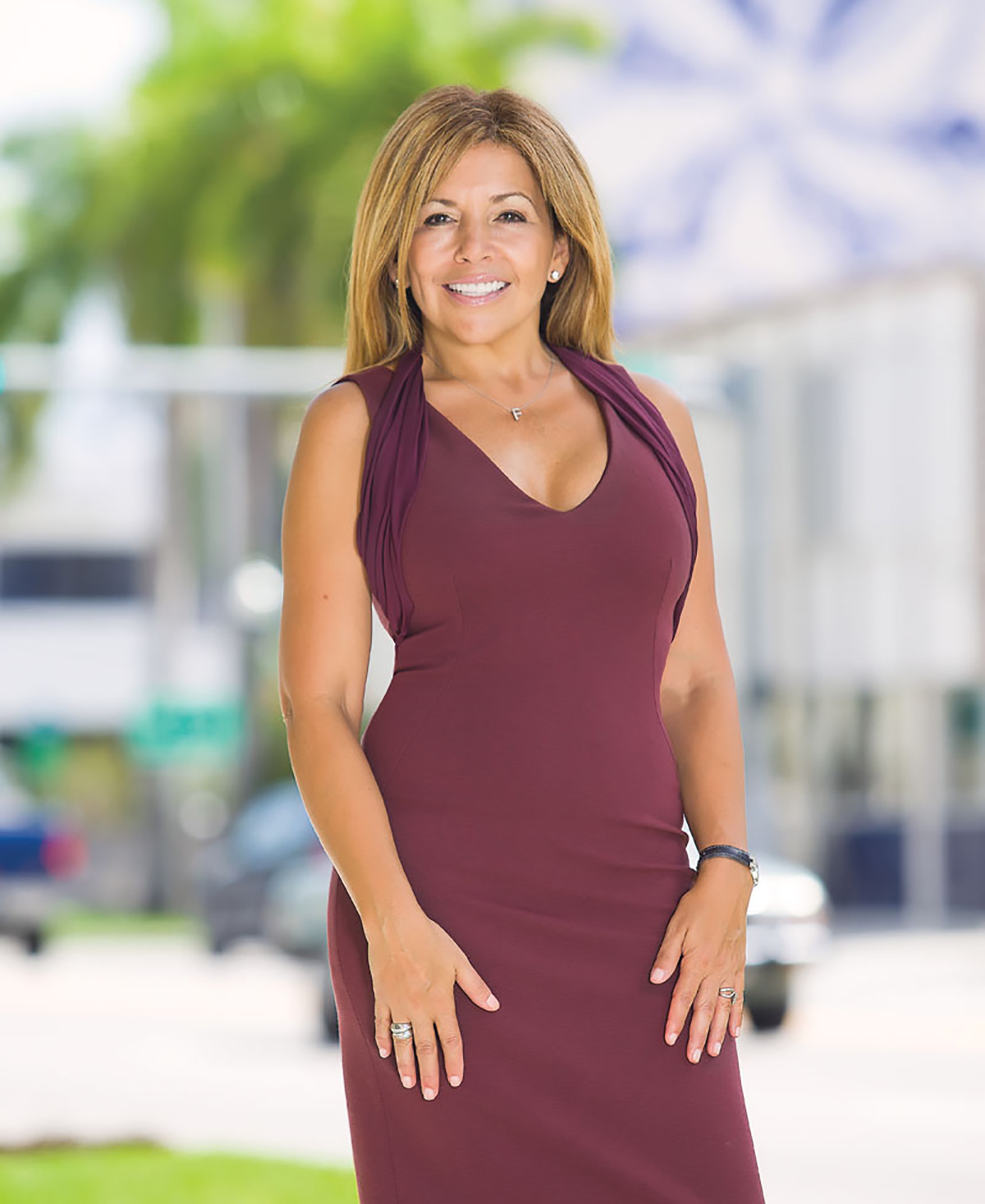 When it comes to real estate, Linette Guerra, CEO & Managing Broker of La Playa Properties, has had a passion for the industry for as long as she can remember. "Growing up I saw my parents make their real estate investments based on location. Every Sunday, my mom would drive my brother and I to prime properties published in The Miami Herald. Today, it's not so much about location, location, location as it about timing," she says. "My belief is that when you buy or sell in a determined location, that timing is key to doing well in real estate in both the short- and long-term."
La Playa Properties was founded by Norma Jorge Guerra in 1996. Norma has over 3 decades of experience in real estate and property management with a particular focus on spotting and selling key upcoming areas. Norma was on the cutting-edge back in the late 1990s when she sold several million dollars of undeveloped land in the South of Fifth neighborhood of Miami Beach, including the flagship property Waldorf located across from Joe's. In 2003, she developed the boutique loft condominium Vilazul in North Beach.
Her daughter Linette inherited her sharp eye for prime real estate opportunities and today oversees the next generation development vision of La Playa Properties Group. A self-described "all around native Miamian and Miami lover," Linette went from St. Theresa's to Our Lady of Lourdes High School, got a B.A. in Finance & Economics from the University of Miami and graduated from the Harvard Business School Of Continuing Education For Entrepreneurs.
In 1996, while vacationing in Argentina, Linette noticed the need people there had to place their money in a secure place. "It wasn't even a need to see their money grow, per se, but rather a desire to just be able to maintain their savings in a solid investment," she says. That realization caused her to organize a Real Estate Conference & Sales Event in 1998 at Four Seasons Buenos Aires in order to market two buildings in Miami's South of Fifth area. The response was unprecedented and the events have become an annual tradition with 400+ plus attendees in Argentina, Venezuela and various other countries throughout The Americas.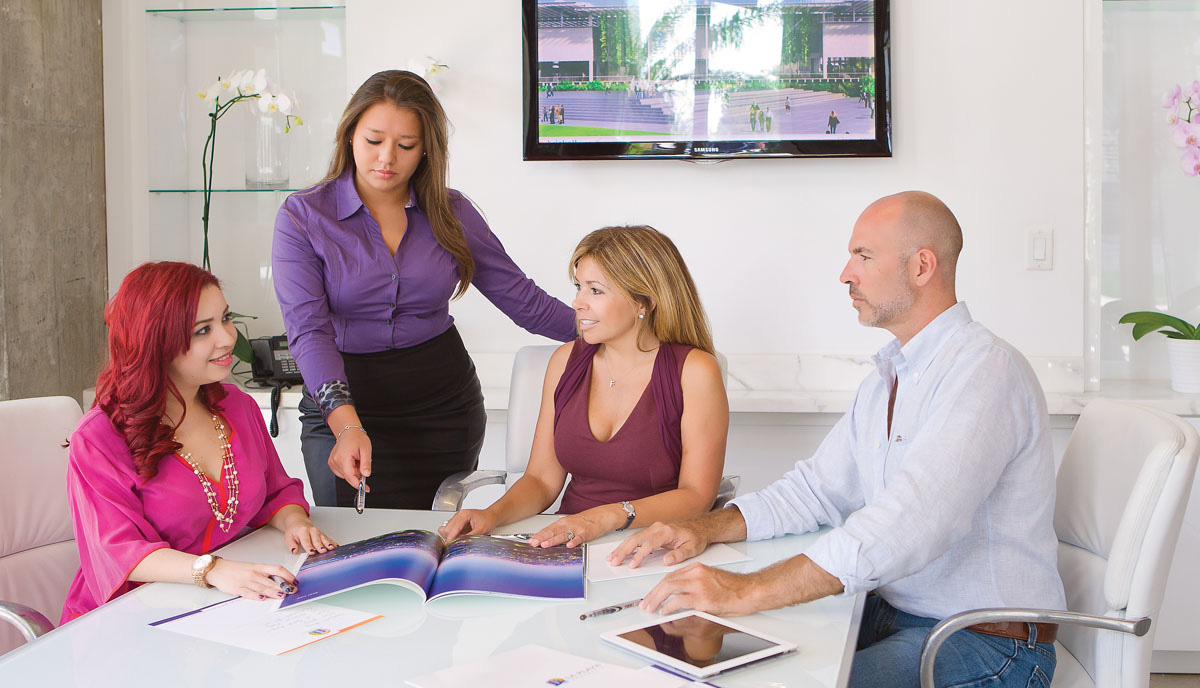 The firm's other notable successes include being the exclusive broker of 23 Biscayne Bay. "We have represented lots of developers over the years, but we're especially proud of this development since it was the first post-crisis high-rise in Miami to be sold 100% in a record 7 months in early 2011," says Linette.
Additionally, their commercial division continues to make great strides in growing the skyline of the Biscayne Corridor. They have recently sold several prime parcels of land on Biscayne Blvd. and are presently in the beginning stages of project development, representing top developers of new projects coming in 2013. Their affiliate at OneWorld Mortgage, CEO Mariano Pastor, has been a key player in closing over $2 billion worth of properties since 2005 in various residential projects.
At La Playa Properties, they see growth as a steady pace of stable, concrete steps that take years to build and establish — a lifetime commitment to pass on from generation to generation. The company's QuanBlue Property Management division is a top property manager for over 500 individually owned properties of overseas clients, providing foreign buyers with the peace of mind that their properties are being run efficiently and with their best interests at heart. "All our clients are treated like royalty no matter whether they are purchasing a $70,000 condo or a $35,000,000 oceanfront mansion," explains Linette of the company's famed Star Treatment approach to client relations.
To stay at the forefront of such a competitive field, the company makes it mandatory for all of its agents to invest in themselves and to partake in continuing education in order to remain up-to-speed on subjects ranging from the intricacies of sales contracts to the Miami's ever-evolving arts & culture scene. "La Playa Properties is a family business built on integrity and passion for what we do," says Linette. "Our company's mission is to pass on — like my mother has to me and I will to my sons — the commitment to enrich ourselves and those around us through hard work and a steadfast dedication to our clients."
Despite their continued success, Linette and her crew remain humble and appreciative of all they've accomplished in The Magic City and abroad. "I remember blowing the candles of my cake on my 21st birthday and wishing that I would purchase 21 properties before the age 30," she says. "My wish became a reality and it's this belief that anything is possible that motivates me to make this dream achievable for others."