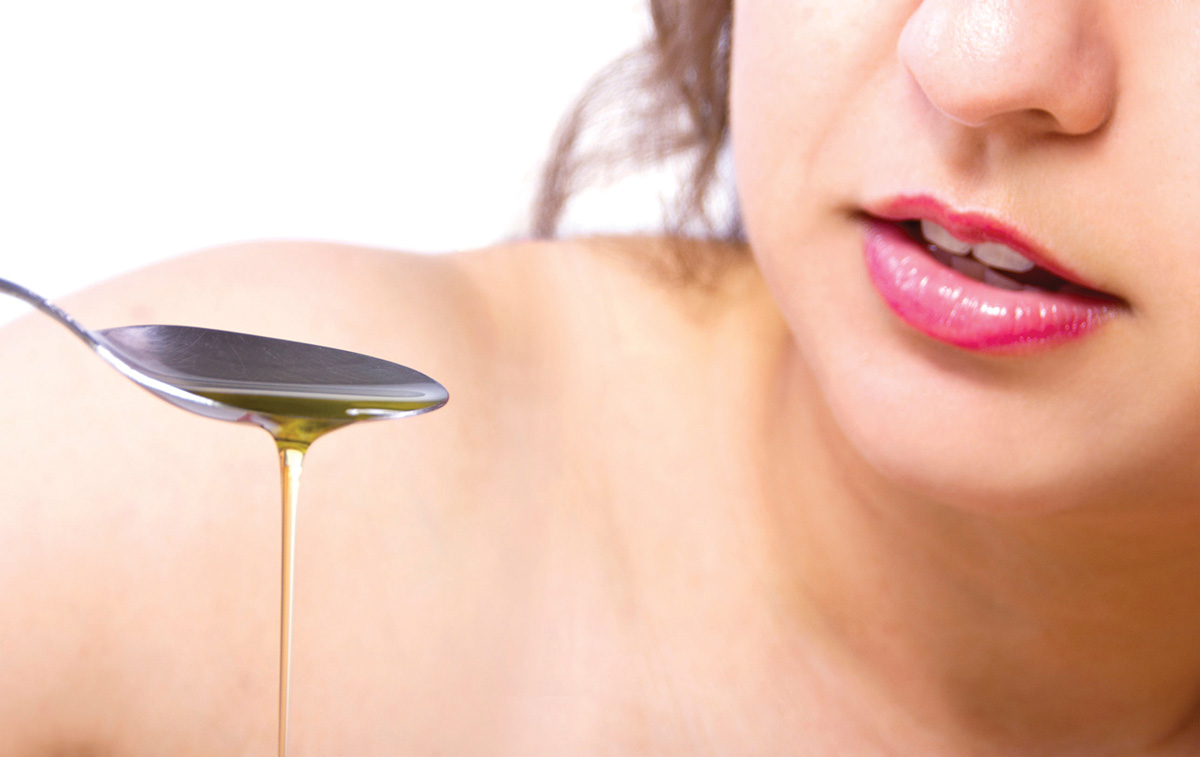 It's done by swishing a tablespoon of oil in your mouth for 20 minutes a day on an empty stomach. Advocates claim a host of dental benefits by supposedly drawing out toxins in the body, primarily to improve oral health. Benefits include prevention of halitosis (bad breath), reduction of overall bacteria, stronger gums and whiter teeth. Although any type of oil is effective, most people use coconut oil due to its high antibacterial properties. Patients have also reported less TMJ pain, clearer sinuses and improvement with acne, psoriasis and eczema. Although there's relatively little conclusive trial data about the benefits of oil pulling, it's apparent that coconut oil does make a great substitute for mouthwash. Coconut oil contains Vitamin E, which acts as an antioxidant with antifungal and antibacterial properties. The long-term effects are still unknown, but people have reported great results. At the very least, we do know cleaning our mouth with oil will not have a harmful effect. So if you're looking for a way to boost your oral health, try oil pulling.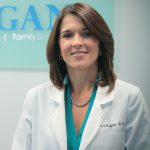 ABOUT THE AUTHOR
› Miami native Dr. Jessica Eagan graduated from New York University College Of Dentistry, where she achieved multiple degrees in dentistry. She now practices in her state-of-the-art dental office located in the heart of The Roads; DrJEagan.com.
Mouth Luxe
When it comes to luxury personal care products, the teeth are usually forgotten. Luckily, daily brushing has gone the way of other upscale grooming habits to ensure you have the best smile around.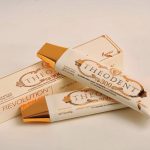 Fluoride-Free
Move over, Marvis. The current celebrity choice toothpaste is facing stiff competition from the world's most expensive tube: Theodent 300 Whitening Crystal Mint. What makes Theodent cost $100? The main ingredient is Rennou, a patented mineral derived from cacau that the manufacturer says will help grow tooth enamel; Theodent.com.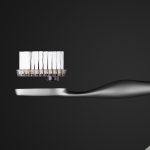 Titanium Toothcare
What else would you put a dab of $100 toothpaste on but the world's most expensive toothbrush? At $4,300, Reinast's full titanium high-tech antibacterial toothbrush is an elegant statement piece that gets teeth extremely clean. Available in titanium, champagne, rose and matte black to integrate with any décor; Reinast.com.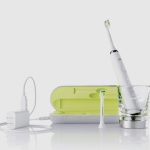 Teeth Tech
At just under $200, Philips Sonicare DiamondClean is a feature-packed unit that will appeal to gadget-heads. The high-tech laundry list starts with 5 operational modes: clean, white, polish, gum care and sensitive. The diamond heads promise to remove 7x more plaque from hard-to-reach areas; Philips.com.