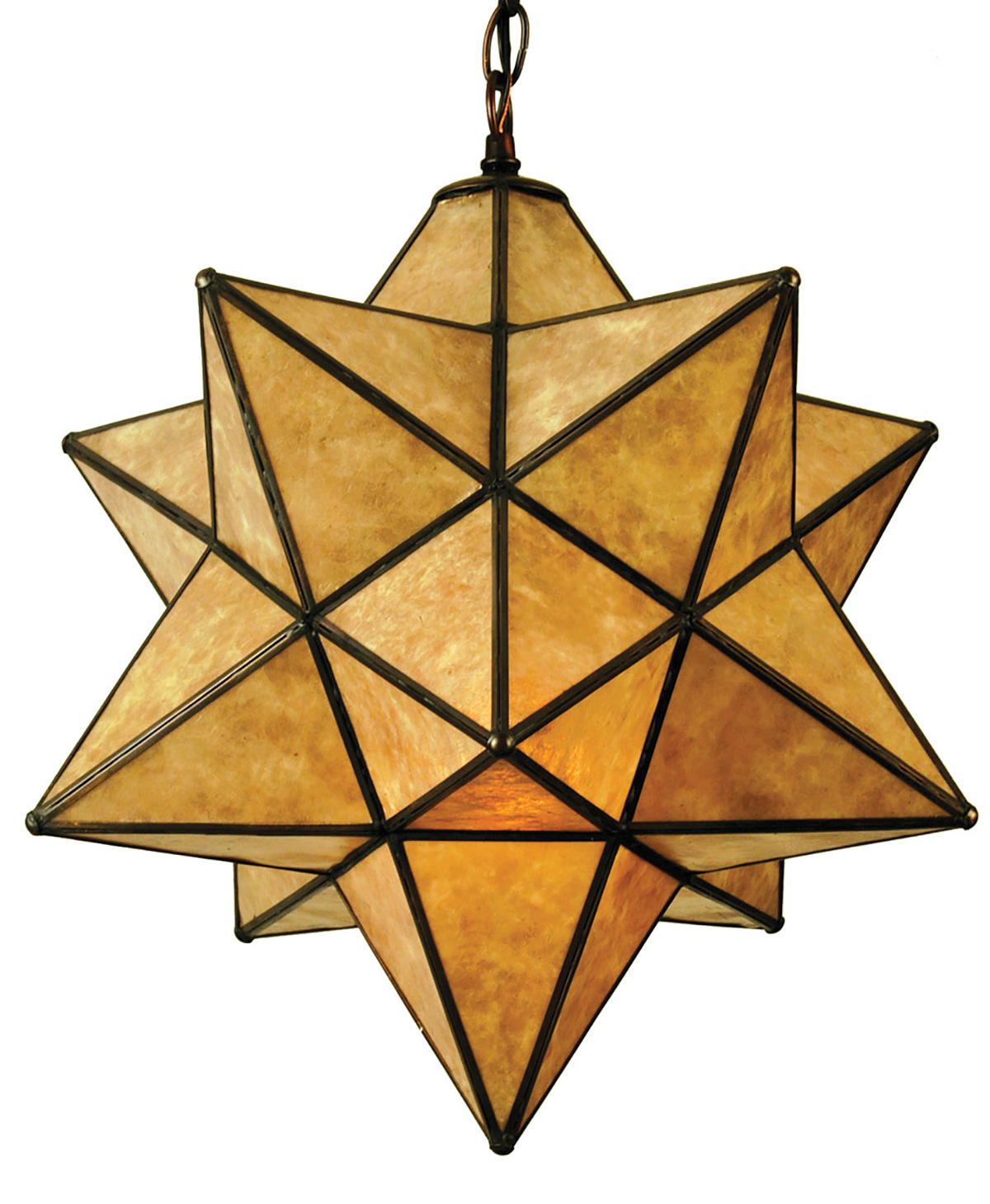 1. Moravian Star Silver Mica Pendant Cost: $485 Why we picked it: Whether it's the holiday season or not, this elegant accessory ads a touch of celestial glow to your living space. Tinted glass transforms the illumination from a standard 60-watt bulb into a subtle but stunning tribute to the evening sky. And like the rest of Meyda's products, this piece is carefully crafted in one of their small overseas workshops for complete quality. Where to get it: Meyda.com.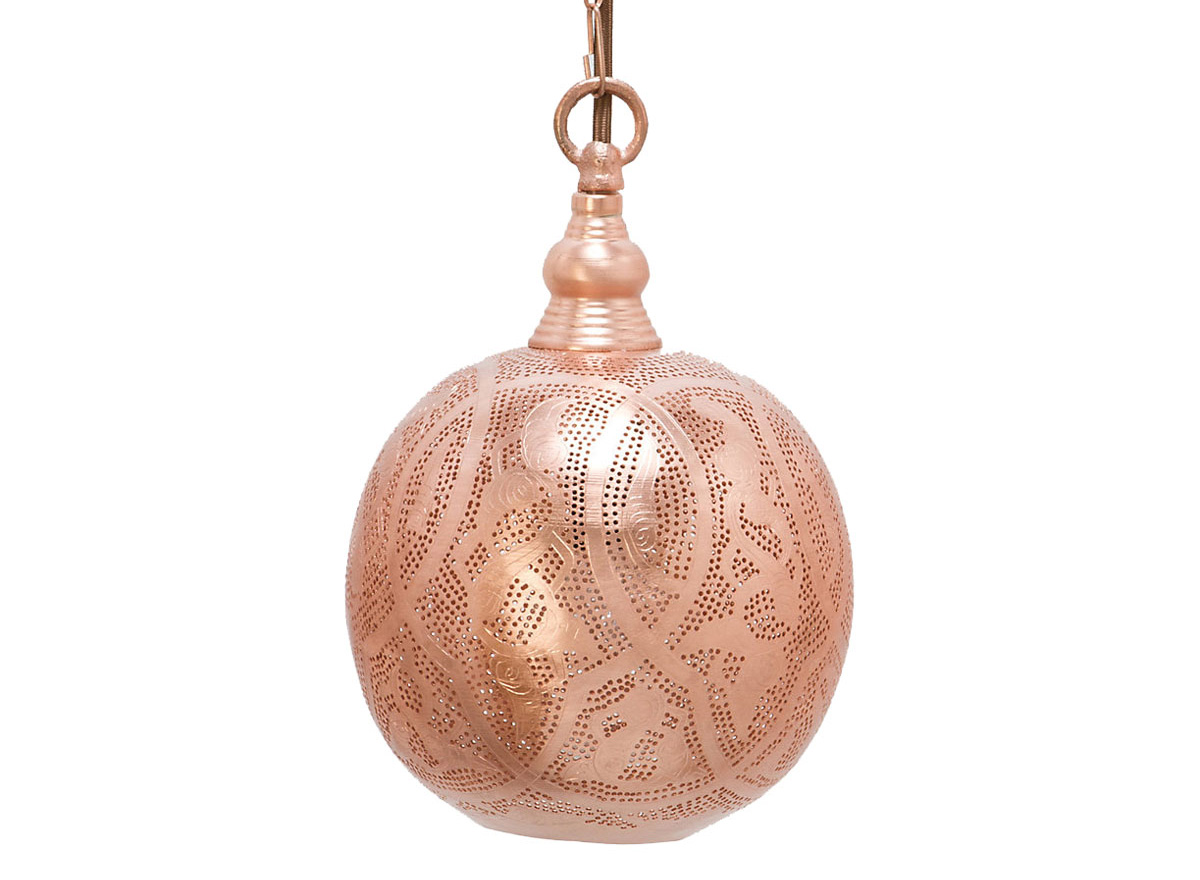 2. Copper Filigree Sphere Cost: $298 Why we picked it: Evoking an Eastern allure and the spirit of the harem, this Copper Filigree Sphere is gorgeously handcrafted using age-old techniques. Each brass sphere is hand-hammered into shape, then copper-plated, etched and drilled with exotic patterns. The artisan approach to manufacturing means that each one is truly unique. Where to get it: ShopTerrain.com.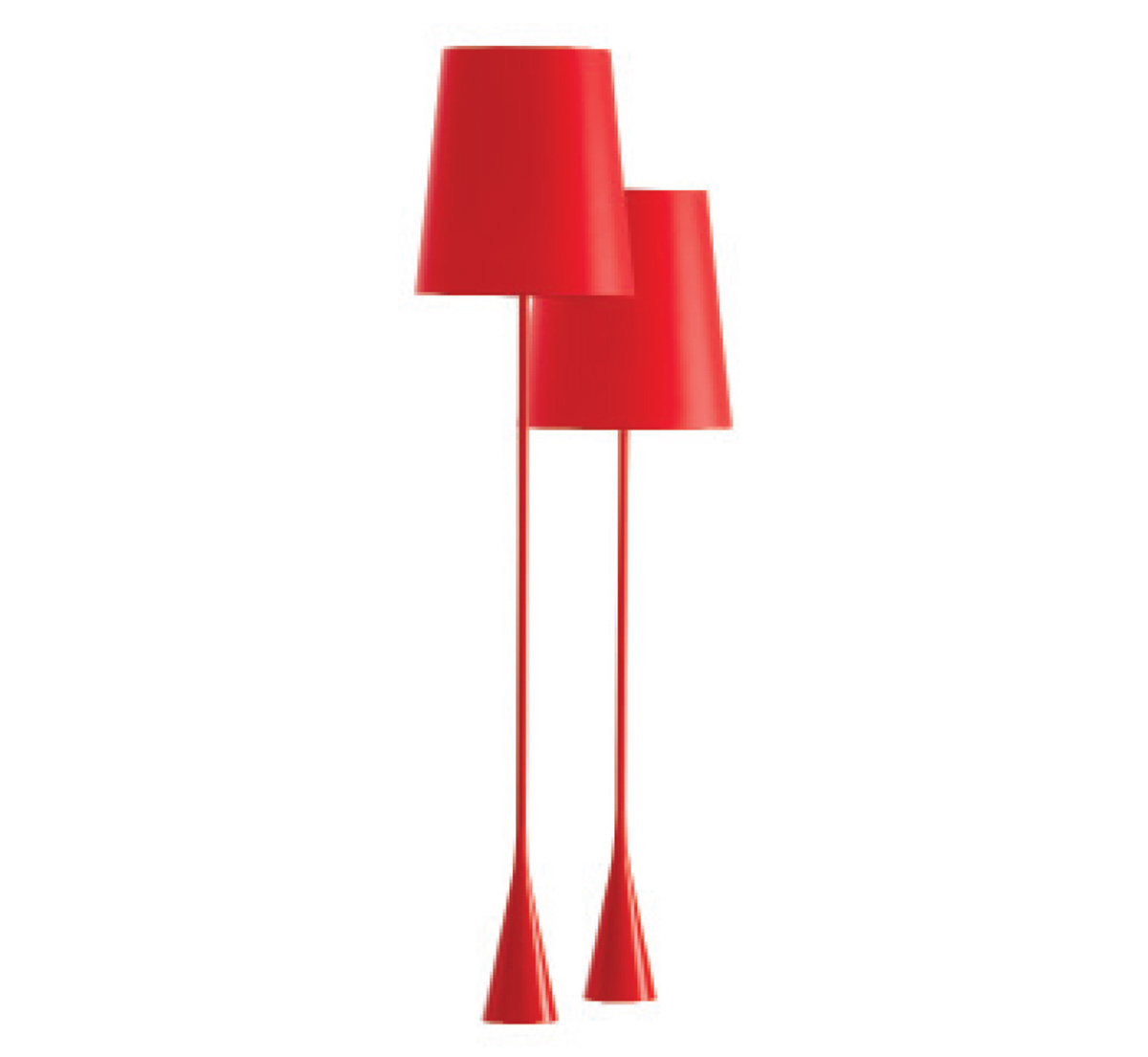 3. Pascal Mourgue Lamp Collection Cost: $290-$800 Why we picked it: Designed by its namesake Pascal Mourgue, the collection consists of a bedside lamp, table lamp, reading lamp and floor lamp all made of a red lacquered base and silk shade — red on the outside and white on the inside. Each lamp also comes equipped with a transparent cable and manual switch. The pop of red brings holiday cheer throughout the home whether you need light for a table, next to a chair or to illuminate an entire room. Where to get it: Ligne Roset Showroom, 160 NE 40th St., Design District; LigneRosetMiami.com.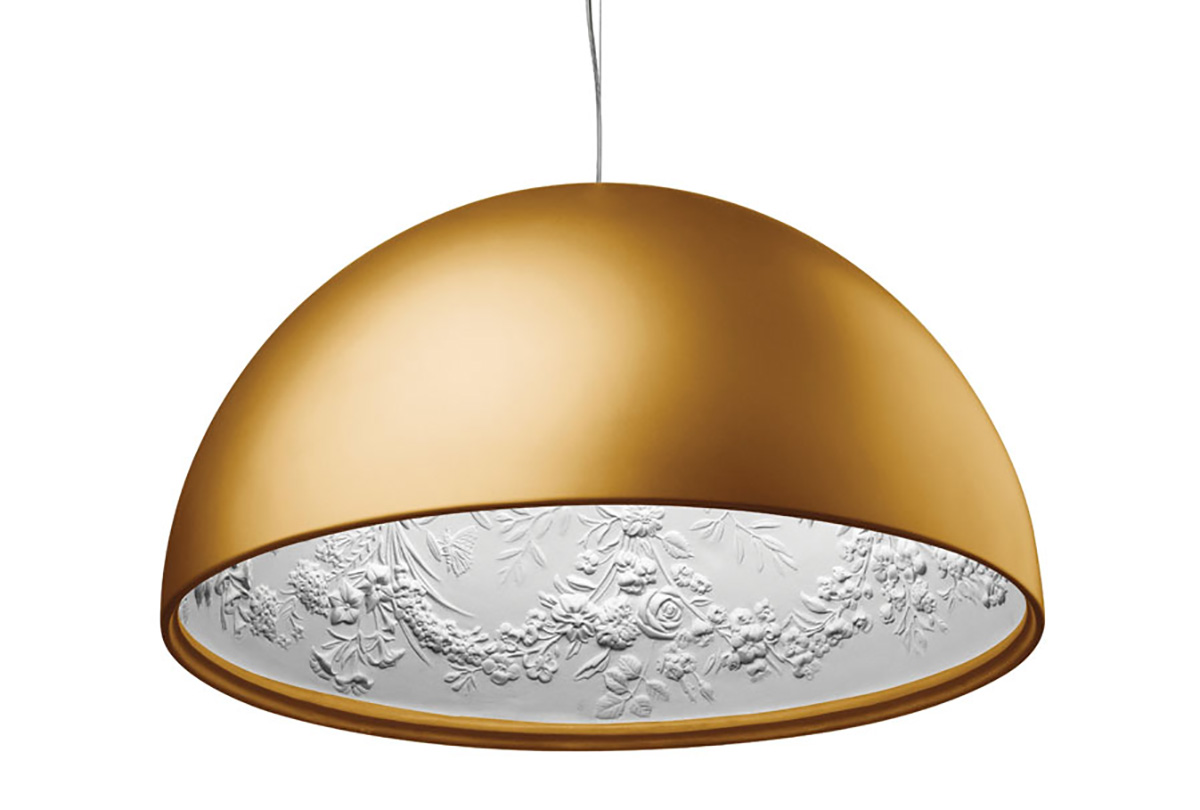 4. FLOS Skygarden Cost: From $2,295 Why we picked it: This piece, designed by Marcel Wanders, reverses the rules by wearing its ornate decoration on the inside, in a move inspired by the antique decorated plaster ceiling in his home in The Netherlands. The plain, smooth exterior of the diffuser is in great contrast to the intricate patterned detail of the interior which features leaves, flowers and branches. The chalk body has decorations in relief inside and a liquid painted exterior in either gold, white, brown or black finishing. Where to get it: FLOS at 4141 Design, FlosUSA.com.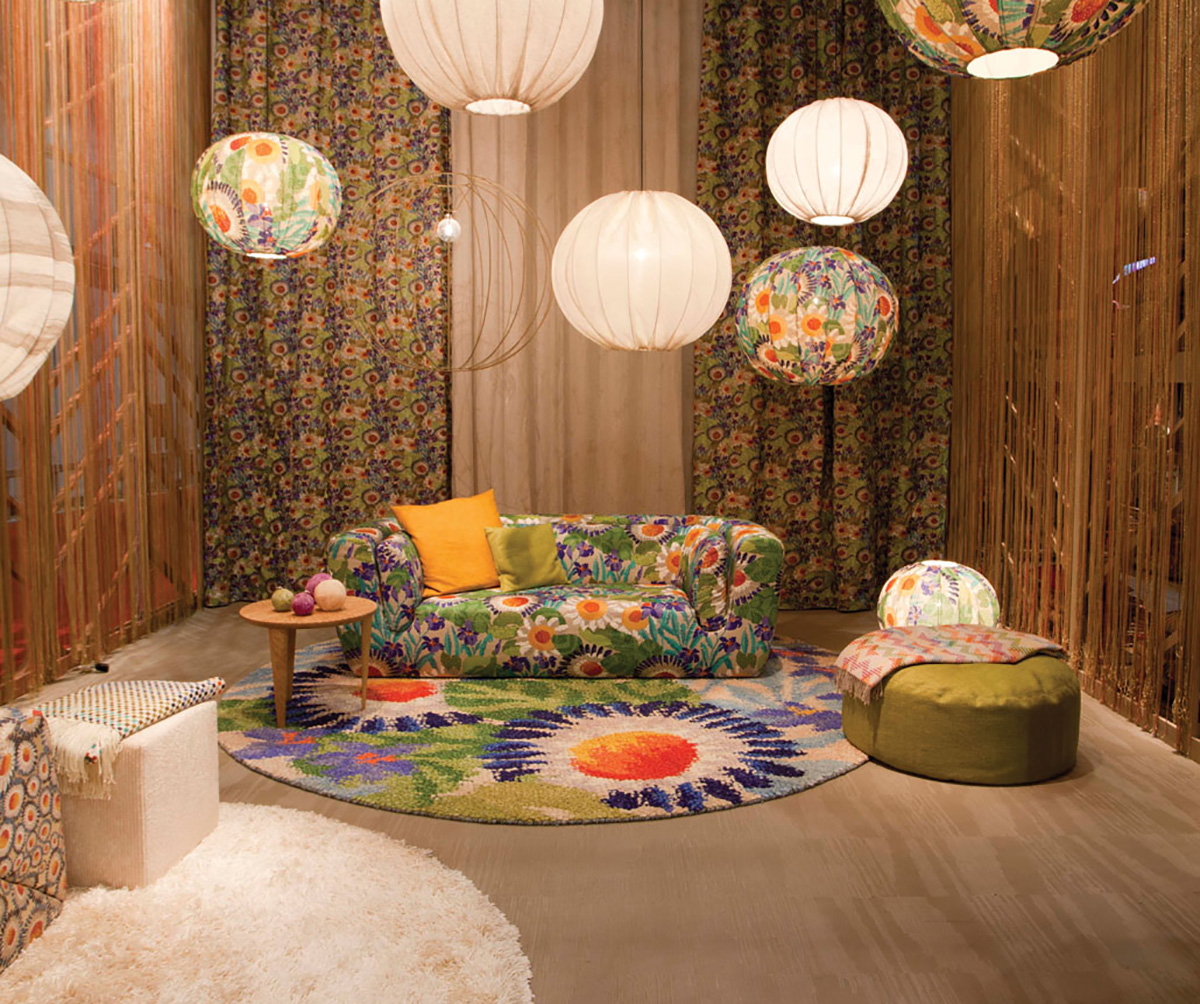 5. Bubble Lamps Cost: $975-$1,515 Why we picked it: These Bubble Lamps from MissoniHome use a circular steel frame covered in a range of colorful, eye-catching fabrics, artfully illuminated to look gorgeous when lamps are both lit and dark. It's an effect that only gains in impact when multiplied by using a range of the pieces mixed together. Use them to create a festive look to your space whatever the season. Where to get it: Addison House, 2850 NE 187th St., Aventura; 305.937.6400; AddisonHouse.com.