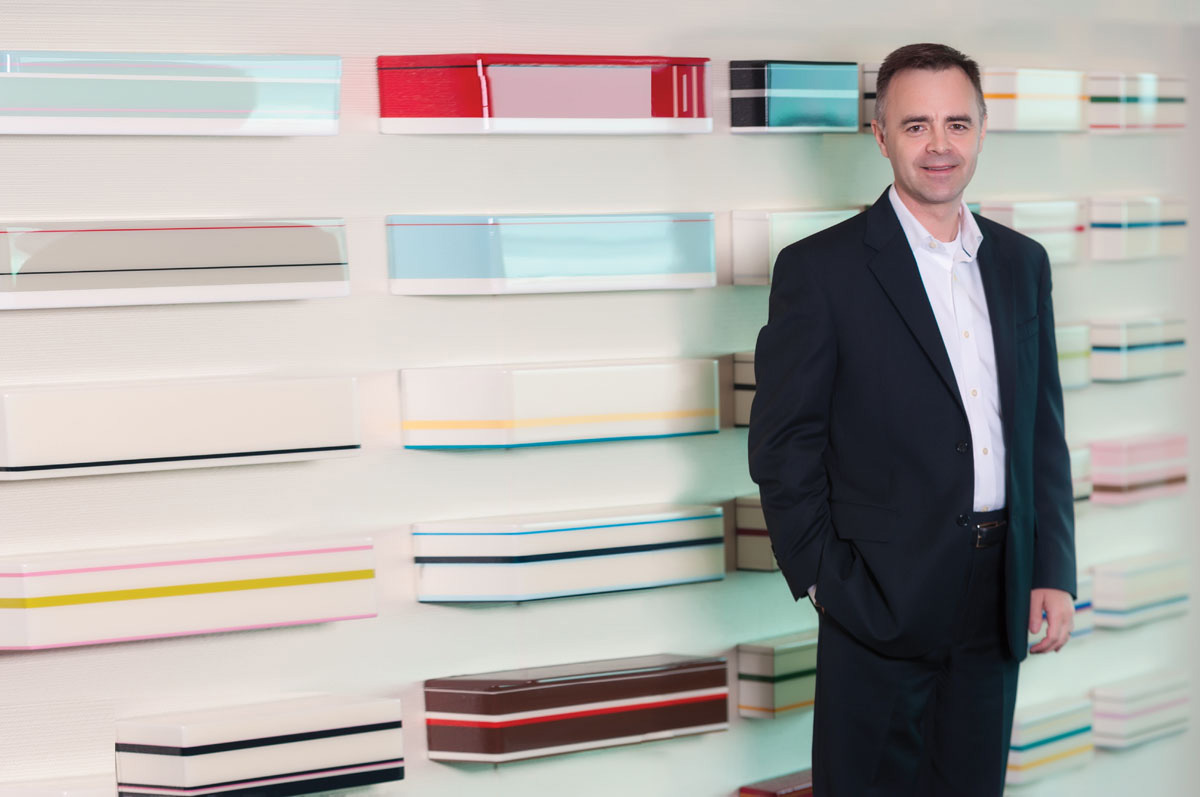 Law Savvy
"It's satisfying to help clients achieve ambitions, such as selling a business, taking their business public or forming joint ventures."
Serge Pavluk knows the importance of different views, and nowhere is this truer than in the legal field when dealing in transactions that transcend borders. As a Partner at Bilzin Sumberg Baena Price & Axelrod LLP, he advises clients on mergers & acquisitions, joint ventures, securities and SEC compliance, finance, private equity transactions and corporate governance. After getting his feet wet in New York as a commodities trader, Pavluk realized the more he interacted with attorneys there, the more the field appealed to him. "From day one at law school, I knew I'd be practicing corporate law," he says. Having grown up in the former Soviet Union, Pavluk laughs when asked about the transition from Russia to Miami: "I spent almost a month in Moscow last year, working on transactions involving Russian and U.S. companies and I was fascinated by how society has changed…and I was so busy that I never even noticed the cold temperatures, despite having lived in Miami for over 9 years!"
Quick Facts
What matters most: "I enjoy spending time with my family at The Ocean Club in Key Biscayne where we live.
Work in progress: "I'm currently learning Spanish with the help of my wife, Nevenka, who is originally from Chile."
Professional start you wouldn't guess: "My first job was working as a chef at a pizza place in Leeds, Great Britain, when I was a student."
Text by Cristina Zuazua; Photo by Antonio Martez
Serge Pavluk is a Partner at Bilzin Sumberg Baena Price & Axelrod LLP; 1450 Brickell Ave., 23rd Floor, Miami; 305.374.7580; Bilzin.com.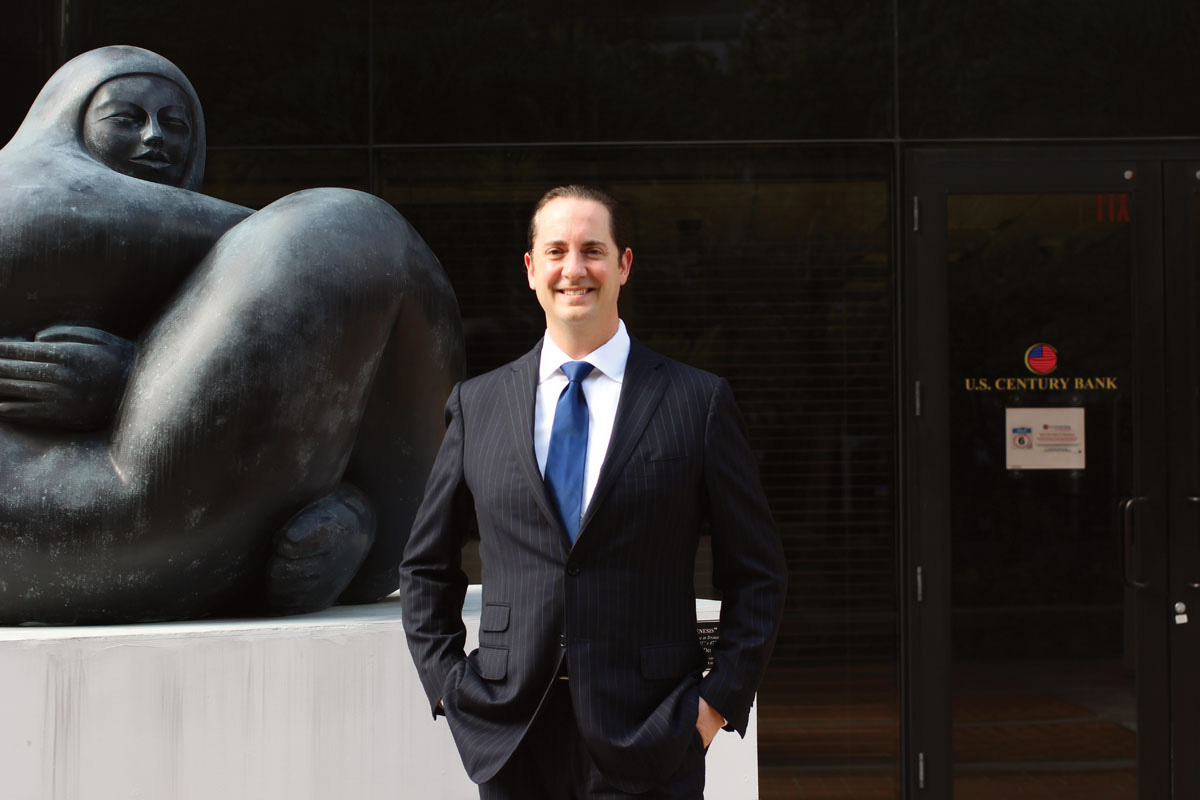 Dream Builder
"It's really a privilege to be in a position to help entrepreneurs in our community succeed and live their dreams."
For Patrick Ahern, VP & Market Manager of US Century Bank, community is at the center of everything he does. While his title denotes his responsibility for operations, compliance and sales, everything he's involved with revolves around his specialization in providing local businesses with commercial mortgages and best-in-class banking services. Having been in the financial industry for a number of years, Ahern explains what drew him to his current post: "I consistently meet dynamic people who are just starting out in the business world and have built multi-million dollar businesses," he says. "I've also worked with CEOs of large businesses, and it's amazing to be a part of these ventures in such a positive way." Since he works for one of the last community banks still owned locally, there's a particular emphasis on community involvement and support as well. "Entrepreneurs are the best part of our business," he says. "Their energy and drive is a constant inspiration."
Quick Facts
Top free-time focus: "I love ride bicycles — and motorcycles — around town. Nothing beats the exhilaration of riding!"
Traditional start: "It sounds cliché, but I definitely started out as a paperboy."
Words to live by: "Everything in life is deliberate. Create the life you want."
Text by Cristina Zuazua; Photo by Chris Bejarano
Patrick Ahern is VP & Market Manager of US Century Bank; 848 Brickell Ave., Ste. 100, Miami; 305.403.7455; USCentury.com.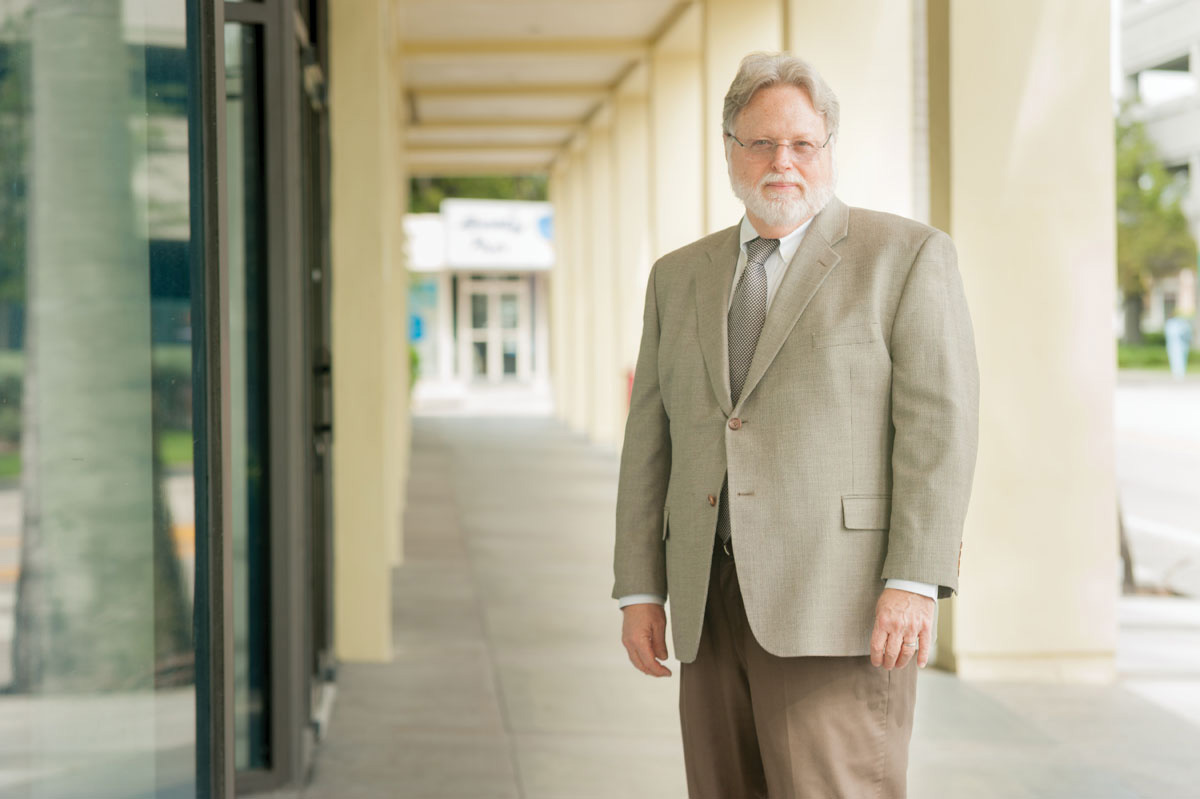 Top Doc
"There's nothing like seeing kids take on life, and all that comes with it, with optimism and enthusiasm."
As a Psychologist who has devoted his career to helping patients get past traumas and emotionally challenging situations, Dr. Marc Greenfield's mission is to get in touch with the positive in the lives of his patients. At the Miami branch of Children's Survival Network, he does just that, and he explains that it was an easy choice to make: "I was an accounting major for 2 weeks," he says with a quick grin. "For me, that was 13 days too long!" So it came that he started volunteering to work with autistic children and later was chosen to be part of a team that developed a specialized inpatient psychiatric unit designed to use the environment to develop effective treatment strategies for children and adolescents. "I was hooked," he says. "I realized very quickly that I loved working with children." Always on the lookout for ways to help, Greenfield's next goal is to implement a comprehensive system to keep abused children safe and help them get past the effects of their trauma. Dr. Greenfield is also teaming up with Taste Of Key Biscayne Dec. 13-15 at Historic Virginia Beach with a mission to end childhood abuse.
Quick Facts
His patients call him: "Dr. G."
Best childhood lesson: "I always looked at life as an adventure to be pursued with enthusiasm. Looking at life this way has enabled me to see open doors or to create them."
Surprising South Florida skill: "Setting a downhill skiing record…backwards!"
Favorite word: "Cool!"
Text by Cristina Zuazua; Photo by Antonio Martez
Dr. Marc Greenfield is a Psychologist at Children's Survival Network; 5975 Sunset Dr., Ste. 704, South Miami; 786.250.9232; ChildrensSurvivalNetwork.org.