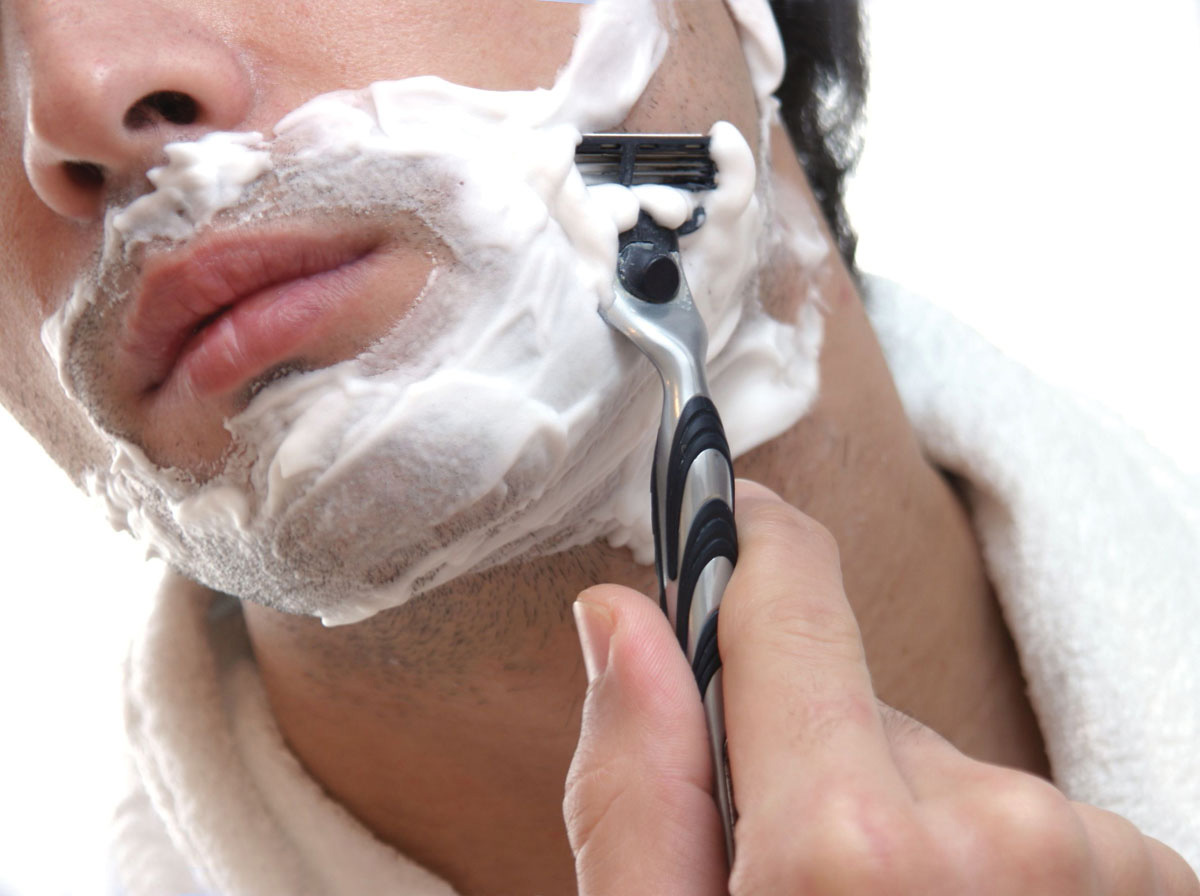 1. Slather up right. Your body soap does NOT do double-duty. The skin on your face is different, so treat it right and buy soap, cleansing cream or exfoliator especially designated for it.
2. Trim the whiskers. Yes, a beard is in and looks quite dashing; however, being tickled or jabbed by unruly facial hair is no fun. Keep that bush nicely trimmed, please.
3. Clean shave. For those who don't like to rock the 'stache or sexy stubble, make sure you have a nice smooth surface for lips to land on.
4. Soft and supple. Speaking of lips, your kisser looks best when it's not chapped. A little lip balm goes a long way, no matter the temperature.
5. Less is more. Plucking the brow to "clean and enhance" is fine, and even encouraged if your brows are merging together, but restraint is key. A perma-arch of surprise is not. And it never will be.
6. Smile! Take care of those pearly whites with regular brushing, flossing and dentist visits, because a great smile is the best invitation for a conversation — and much more.
7. So fresh and so clean. That should be the state of your underwear. No, turning them inside out doesn't count. Make sure to restock on new undies every 3-6 months — this counts for undershits, too.
8. Crowning glory. Bald, spiked, long — all types of hair are welcome…just maintain whatever you're sporting with a product that works best for your style.