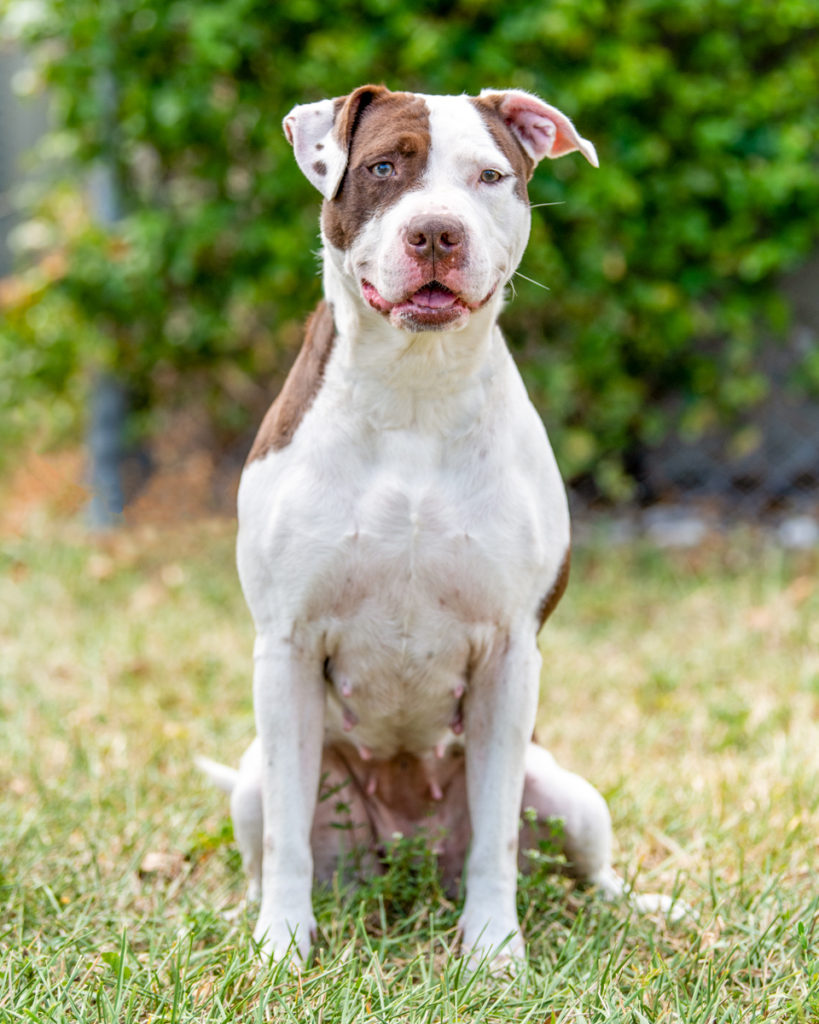 "I'm a love bug that will do well in a home with small kids!"
Kiki
This beautiful American Bulldog Mix is incredibly obedient, quiet in her kennel and loves to give kisses. She would probably sleep in bed with you if you let her. Kiki's ideal home would be a quiet to medium-activity situation where she can be the center of attention. She is a year old, house trained, spayed, good with other dogs and children; [email protected]; MagicCityK9.org.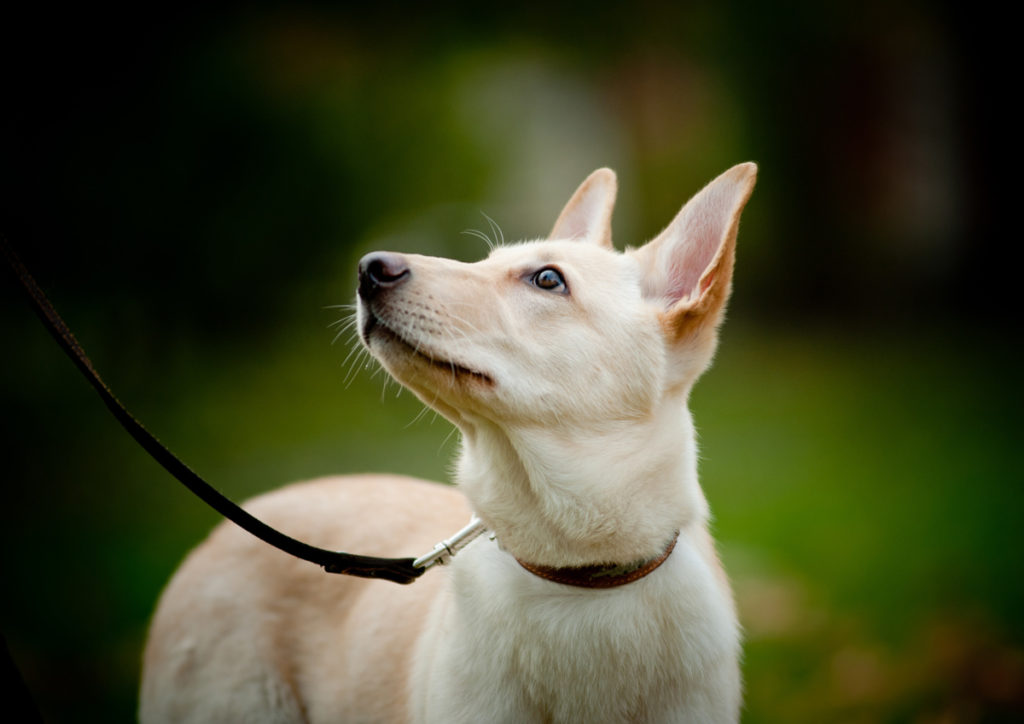 Real-World Training
Q: Why are group classes for dog training beneficial?
A: When training dogs, it all looks pretty and perfect when it is in the comfort of the dog's own home. Now let's take the dog that is trained in the comfort of its home, and try asking for behaviors in new places with distractions occurring. Your dog will most likely act as though they have never been trained before, and do not perform any commands that are asked of. That's when taking your dog to group-based obedience classes is a must! Group classes consist of handler and dog teams all in the same enclosed environment working on obedience commands. The first couple of classes may seem like a waste of time, but after a few times your dog will learn how to start ignoring all the other dogs and pay attention to only you. Group classes are beneficial to everyone who participates in them. It's a great way to make the bond between dog and handler stronger. Starting early is always helpful with dog training — at Applause Your Paws, we offer Puppy Kindergarten classes all the way up to Level 3 off-leash obedience in-group class formats. Group classes are structured by having a professional dog trainer lead a group of 8-10 teams. The trainers will usually go over what has been covered in previous classes as a refresher, and then move to the new commands being taught. Most group classes are structured a certain way. In this case, we structure group classes based on the AKC Canine Good Citizen Exam. Let's get up and train!