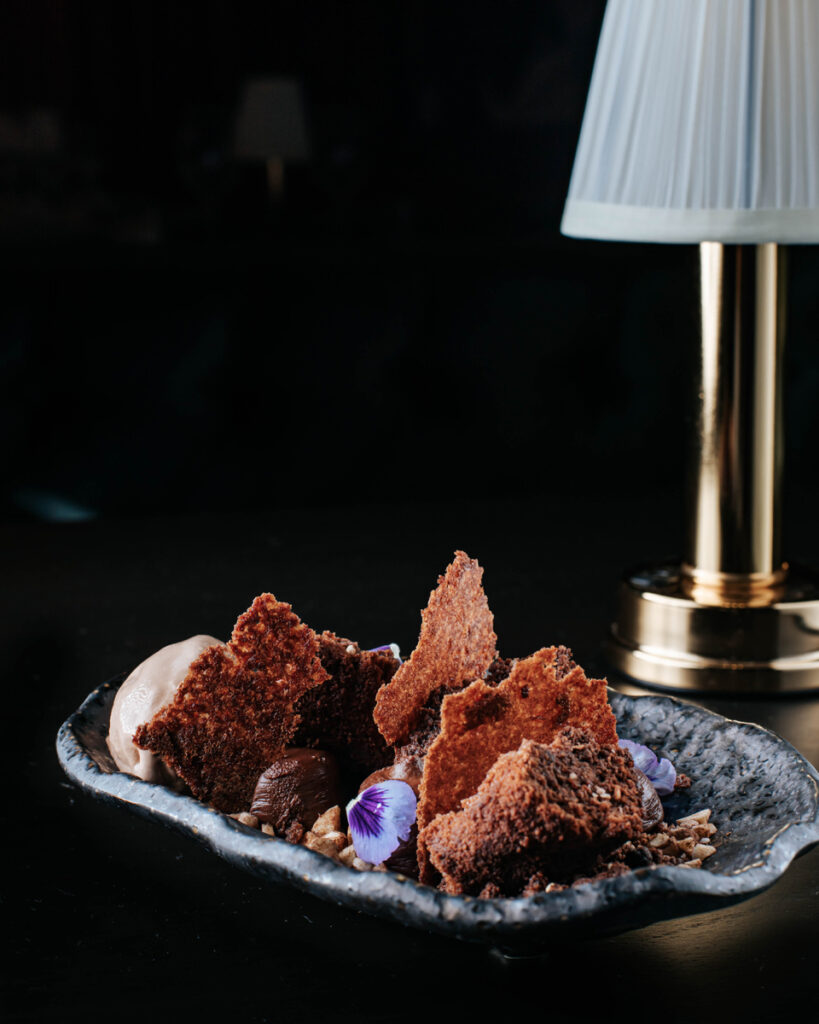 ON THE MENU
Tropical Taste
Aesthetically set in an orange peel, the creamy Crema Catalana features arroz con leche with notes of coconut, ginger and a crunchy, sugary top.
Chocolate SurpriseThe Chocolate Szechuan features light and decadent pieces of chocolate tres leches paired with a velvety chocolate ice cream. Topped with a crunchy cookie crumble, the dessert plays with textures and a variety of rich chocolatey flavors.
Palate Pleaser
The Piña Colada Pavlova transports guests to Cuba's iconic beaches with tropical flavors of roasted lychee pineapple and coconut chantilly cream stacked between layers of fluffy French meringue.  Calle Dragones is located at 1036 SW 8th Street in the heart of Little Havana. Their world-class evening performances include acclaimed musicals Moulin Rouge, Studio 54 and Tropicana, among others; CalleDragones.com.