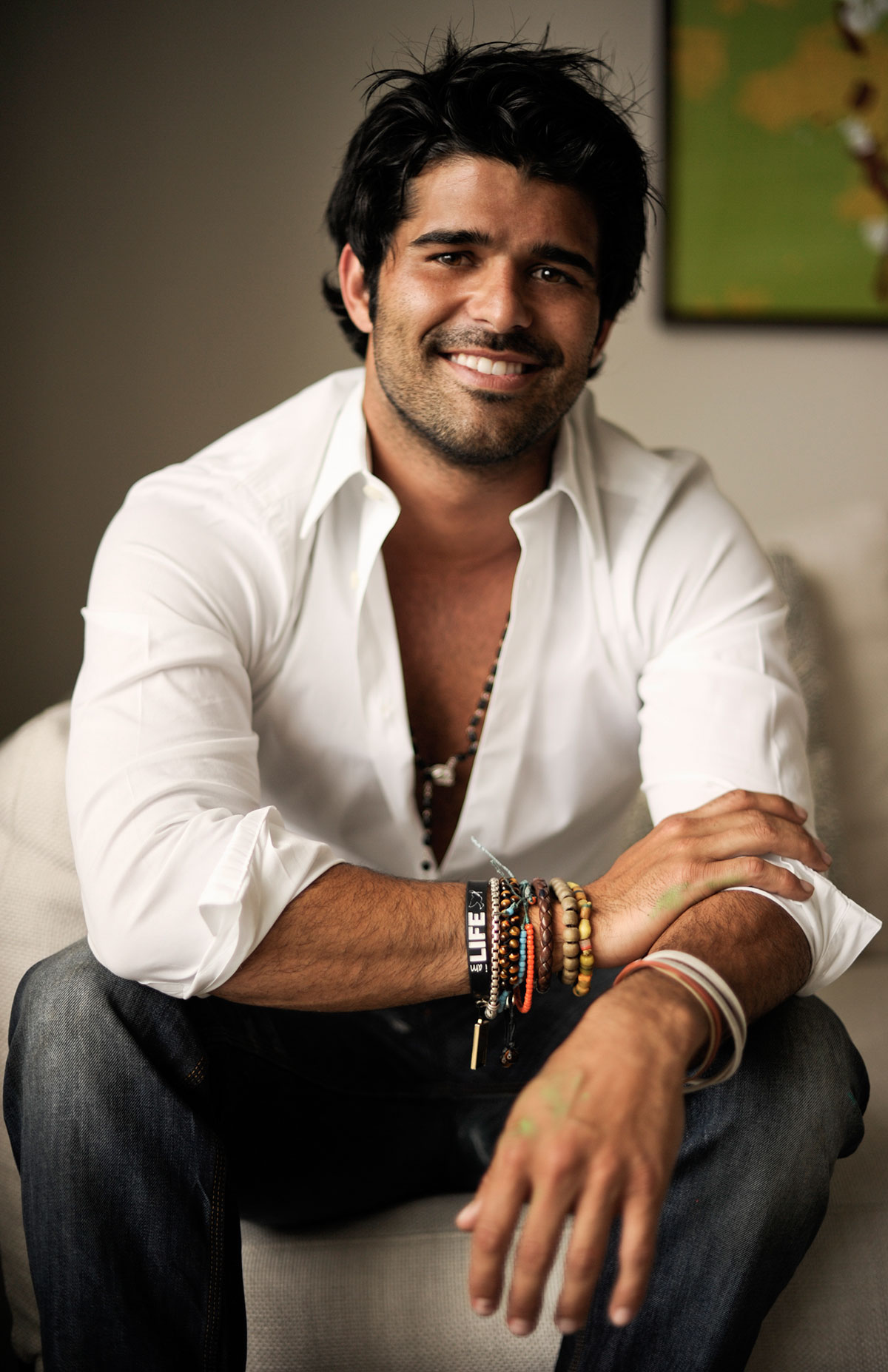 Alexander Mijares
Neo-Expressionism
Mijares.com
"My works, to me, are my journal entries. Each painting is a page."
It would be hard to imagine an artist more evocative of Miami youth than Alexander Mijares. Entrepreneur, marathoner, MBA graduate and internationally collected painter and sculptor, this Miami-born millennial had an unusual introduction to his own latent talent. "I was living in an apartment and wanted a piece of art for my wall, but I couldn't afford anything I liked. So I went to the store and got a canvas and a bunch of paint and began to work on something. The whole process was just a nightmare…the paint kept bleeding, and I had no idea why! But I kept on working on it, and after a couple of weeks I finished. When I went to take it to get stretched, the guy asked me if I had struggled painting it…and I said "Yeah, why?" He then pointed out that I had painted on the wrong side of the canvas!" From this modest inception, Alexander Mijares has crafted an impressive career, ranging from valuable donations to nonprofits to commissioned works for the likes of Justin Bieber and Pharrell. Inspired in equal parts by his Cuban and Spanish heritage, travel, the city of his birth and the female form, you can catch a solo exhibition of 10 of Mijares' bronze sculptures at this year's Art Basel.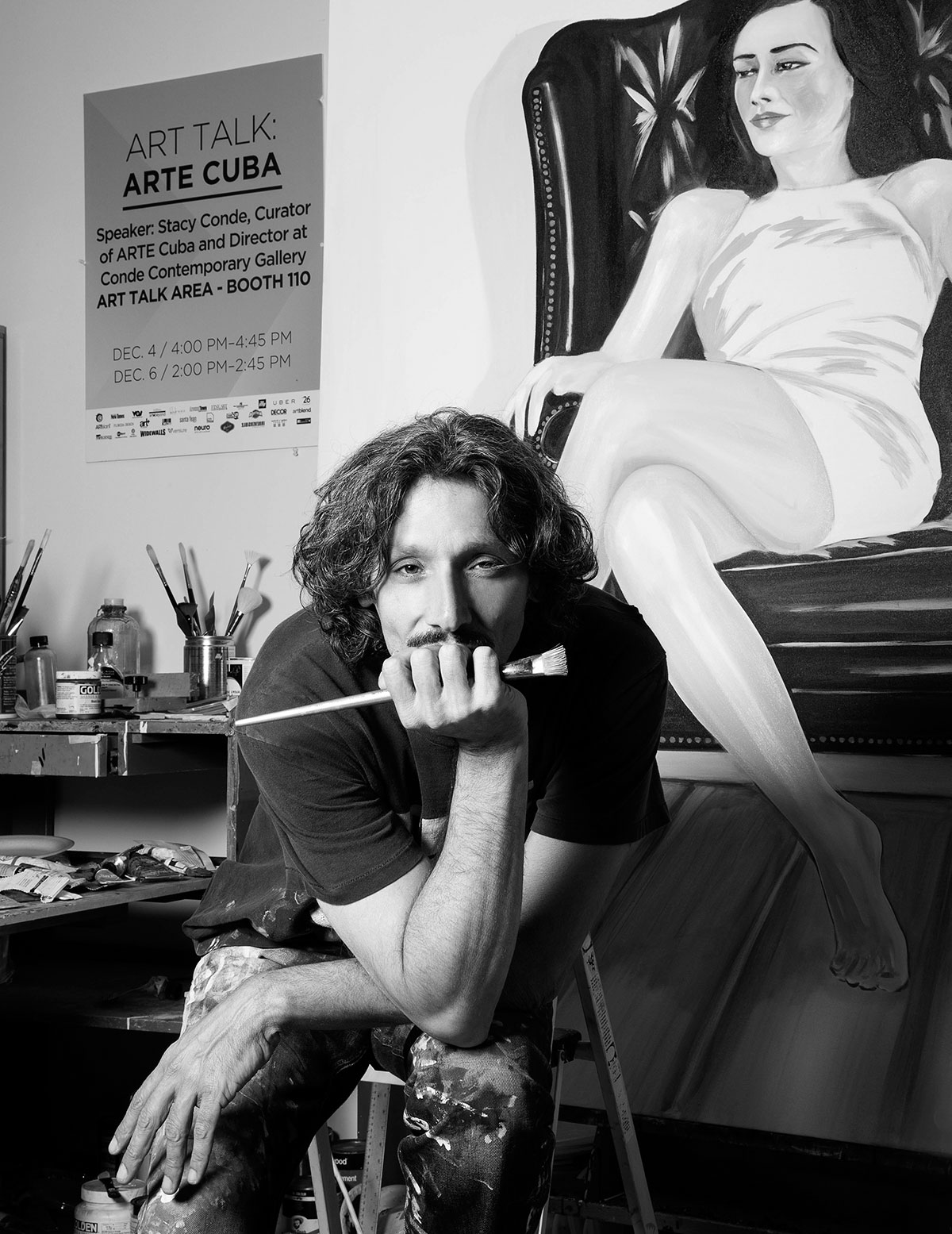 Andres Conde
Figurative Expressionism
CondeContemporary.com
"I believe art captures the soul of both the creator and viewer."
For Andres Conde, art is his livelihood, his joy and his passion. While from other lips this might seem a platitude, a glance at the artist's delicate expressionist iconography reveals these words as a stark truth. Raised in a home victimized by the oppressive Cuban political structure, Conde's family struggled for years to make it to the U.S. Between Havana, Madrid, NYC and Miami, he was continually immersed in a variety of artistic styles. "In Madrid, I was exposed to classical art; in New York, I fell in love with pop," he says. A teenager in a major metropolis, exiled from the country of his birth, with parents still bearing the scars of political malfeasance, Conde began painting in the only way accessible. "Like so many others, I got my first art experience jumping fences and tagging trains with my friends," he says. After an exhibition displaying paintings of modern Miamians, Conde embarked on a darker, more political period. A play on portraiture of the infamous Che Guevera, Conde's Pop Revolution series seemed to satisfy this artist until a chance encounter with famed post-impressionist and Holocaust survivor Itzchak Tarkay moved him toward his current style. Today, his figurative pieces of pre-revolutionary Cuba evoke both a wistful sense of time's past and a tempest of violence on the horizon. During Art Basel this year, Conde will be displaying several pieces at Technique Art Fair in Miami Beach's Shelborne Wyndham Grand.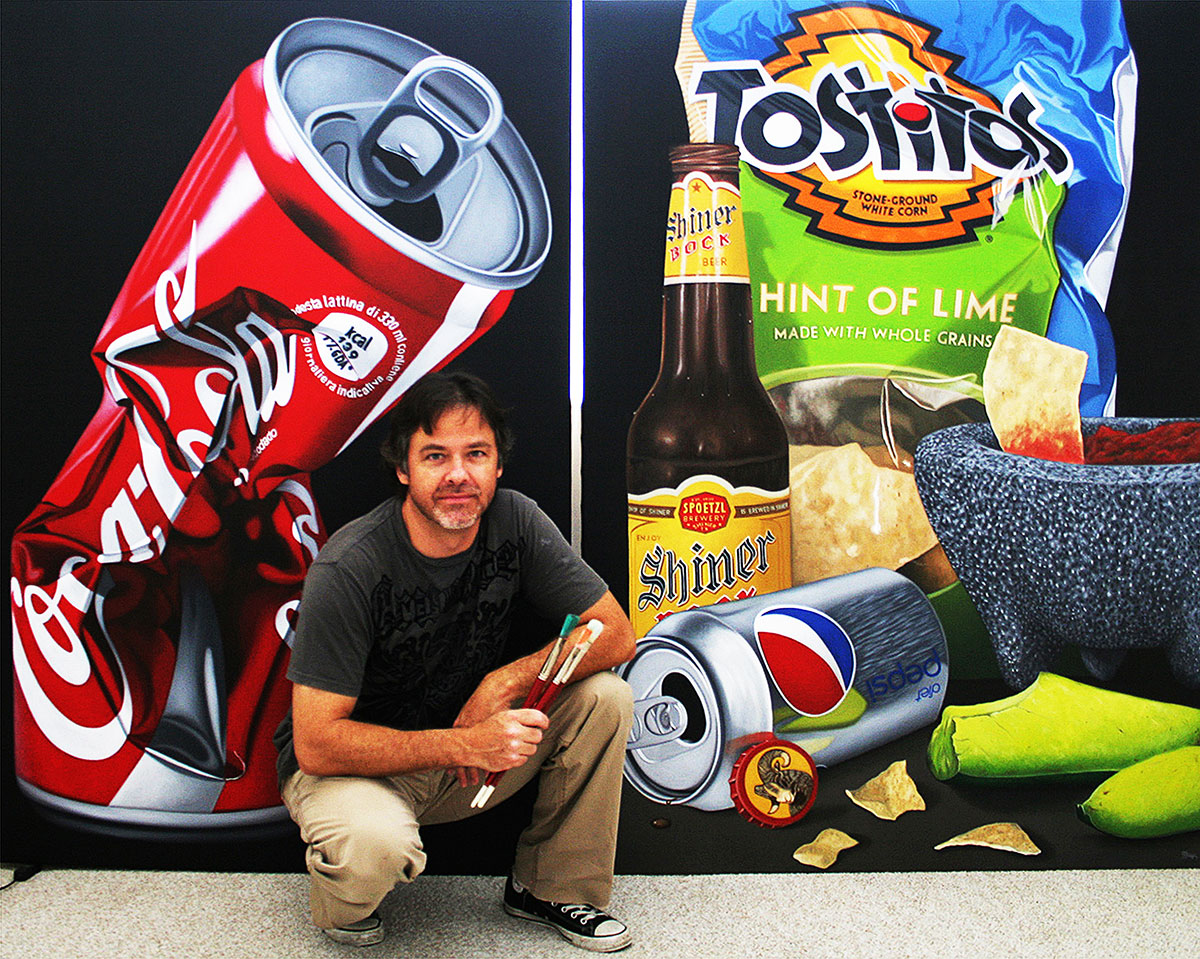 Billy Monsalve Duffo
Realism
MDuffo.com
"Art means being inside and outside the object in front of me and being able to feel every inch of it with my paintbrush."
A realist painter of the first degree, Billy Monsalve Duffo has the unique ability to transport everyday, mundane objects into works worthy of admiration and reflection. Born in Biloxi, Mississippi, to Colombian parents, the artist has always found creation an irresistible force. "As long as I can remember, I've always enjoyed drawing and painting," he says. In fact, from his first sales of pictures painted on metal canisters in high school, Duffo's inextricable trajectory toward success in the art world colored every step of his life's path, guiding him to develop personal relationships with such respected figures as gallery owner Gary Nader and instruction under Colombian painter Heriberto Cogollo. Utilizing a refreshing technical proficiency in a market saturated with abstract works, Duffo now enjoys gallery showings the world over, including a current tour of his works across South Korea. In a sentiment perhaps surprising for one so enamoured with still life, Duffo predicts the art world will gradually become again focused on the human form. "Figurative painting is regaining popularity," he says. "It allows for the expression of sexuality, race, wealth and beauty." His personal philosophy regarding his work? " I let the objects tell me what I'm going to do with them," he says. Duffo's works will be presented in the MIArt Space in Wynwood for the entire month of December.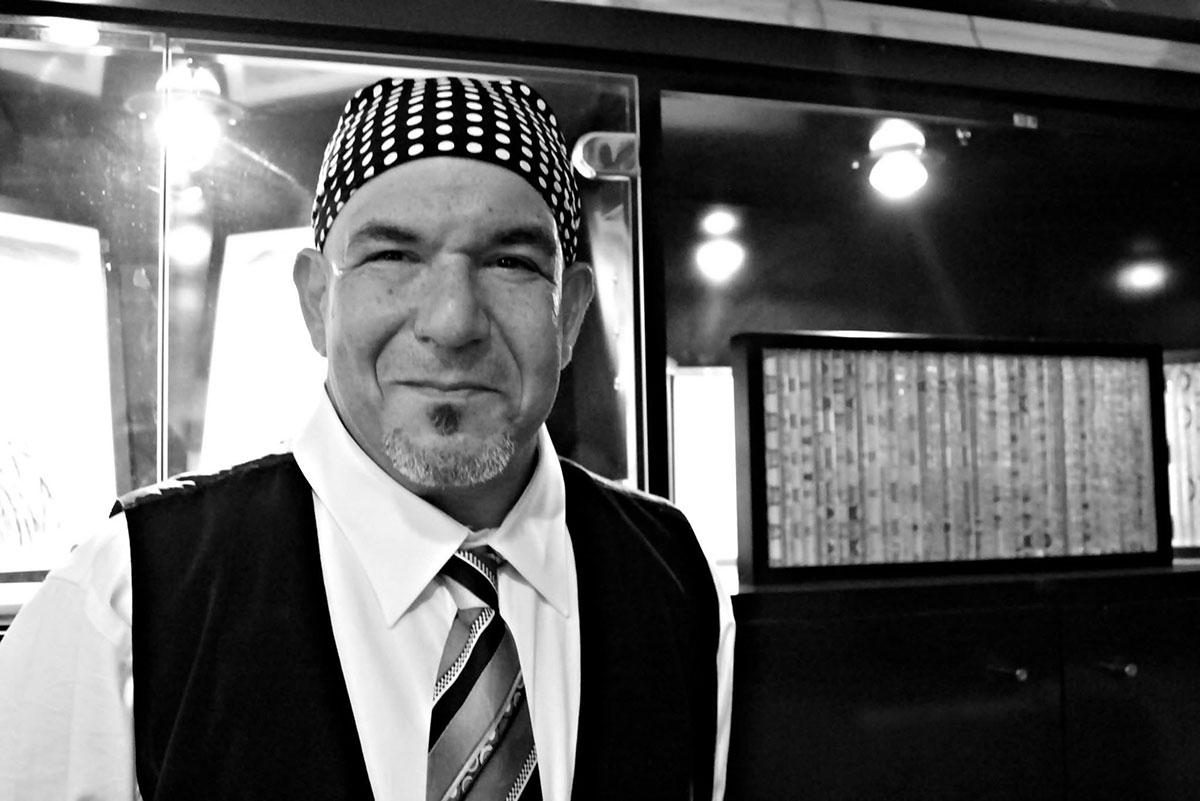 Eleazar Delgado
Landscape, Multimedia & Kinetic Art
EleazarDelgado.com
"My day-to-day is a rush between reading, talking and admiring my surroundings, including daily conversations with nature."
Philosopher, storyteller, historian and painter, amateur sociologist and environmental advocate, Eleazar Delgado is just the type of street-wise intellectual our fair city so desperately needs. A careful student of both the natural world and the human form, Delgado's works convey a stark simplicity that impresses upon the viewer the artist's palpable love for the untamed. "If I'm depressed, I just jump in a car and go over the bridge," he says, hustling between errands and his gallery space. "Once I see the ocean, the lights reflected on the water, that makes my day." Filled with swaying trees and delightful, dissolute color groups, Delgado's landscapes imply a time primordial; his figure studies are similarly evocative of a rustic past. Born in Oklahoma but raised in Caracas, Delgado's life has held a ping-pong trajectory that many Miamians would find familiar, ranging from MDC to Brooklyn's prestigious Pratt Institute. Finally making Miami his home in 2007, Delgado has devoted himself, whether in landscape, murals or expressionistic studies, to finding the roots and wherefores of our current culture. With his initial 2010 exhibition featuring the figures of Miami's short, rich history, Delgado's next series has a wider scope. Two years ago, he set out to discover what Miami artists had in common. The investigation metamorphosed into a 50-plus painted meditation on the history of civil rights and the impact slave cultures have had on our combined consciousness. On the tail end of his sabbatical, Delgado will premiere a series entitled Sugar Ladies, Free Ladies next year.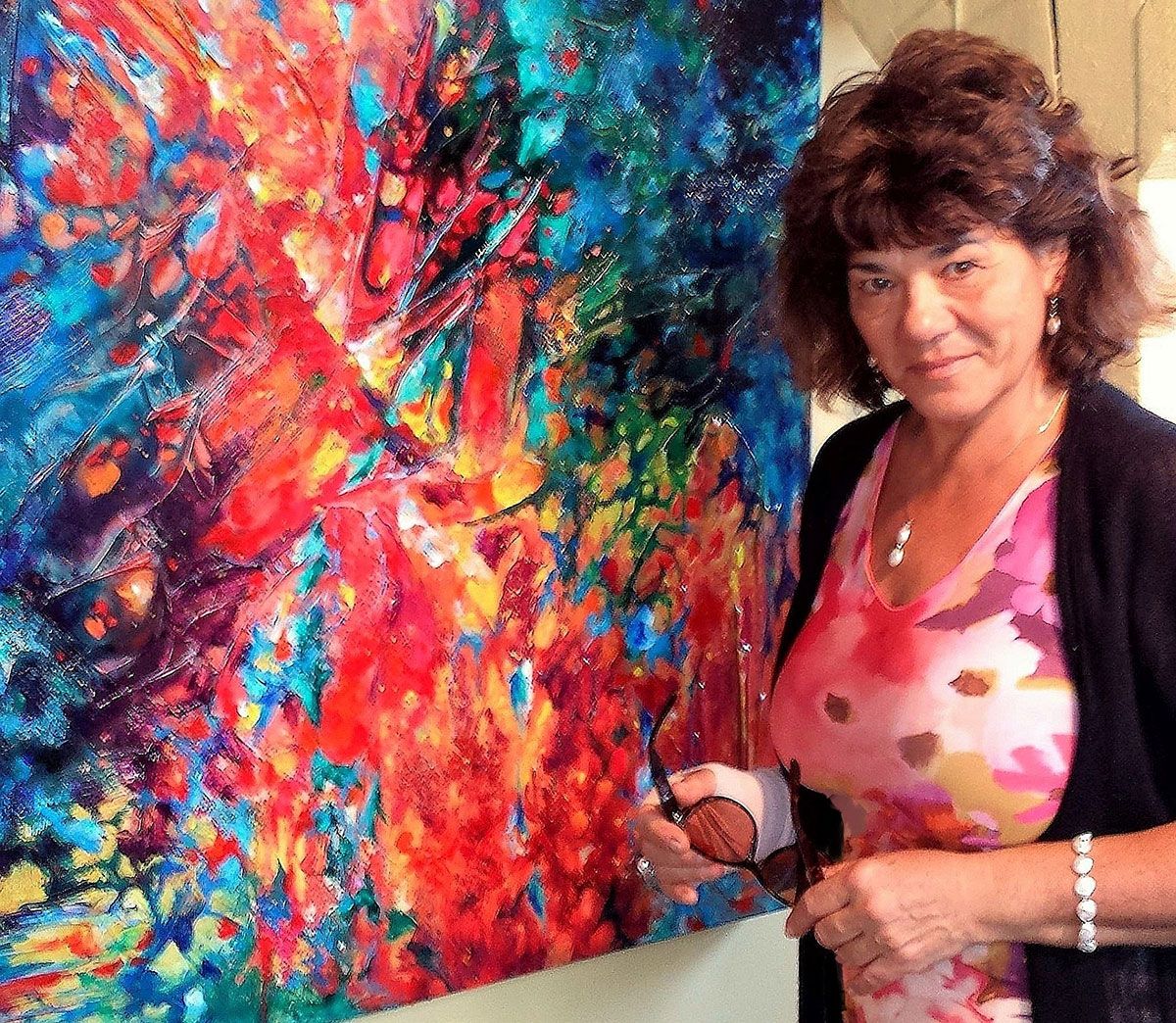 Helen Kagan
Abstract Impressionism & Expressionism
HelenKagan.com; ArtSynergism.com
"Art is a spiritual path, a transformational process, a way of being. Inspiration is truly everything and everywhere."
Helen Kagan, Ph.D, is enthusiastic in her belief that art should do more than adorn the walls of cold museums and the homes of the privileged. "I believe that art heals," she says. "And I also believe that tragedy, trauma and pain can be healed with beauty, love, positive energy, movement, colors and self-expression." Kagan's holistic theories might, to some, belie the scope and seriousness of her work; her dark and expressionistic cityscapes lead the viewer down interesting avenues. A refugee of the former USSR, Kagan came to America in 1991 to pursue an education. And although proud of the transformative change that her art has wrought on its viewers, she's quick to dispel the glamorous image of an artist's day-to-day. "One might think that being an artist entails some sort of luxurious lifestyle, like what you see in the movies, but let me tell you, a creative process is not an easy thing," she says. "I think the actual time I spend painting is between 25-30%. The other 70-75% goes to everything else around my career." Kagan's latest project is as ambitious as her goals; a series of pieces painted in tandem with famed Greek artist Garsot. Their collection, entitled Muse & Music, will be unveiled at Art Basel satellite Spectrum Miami this month.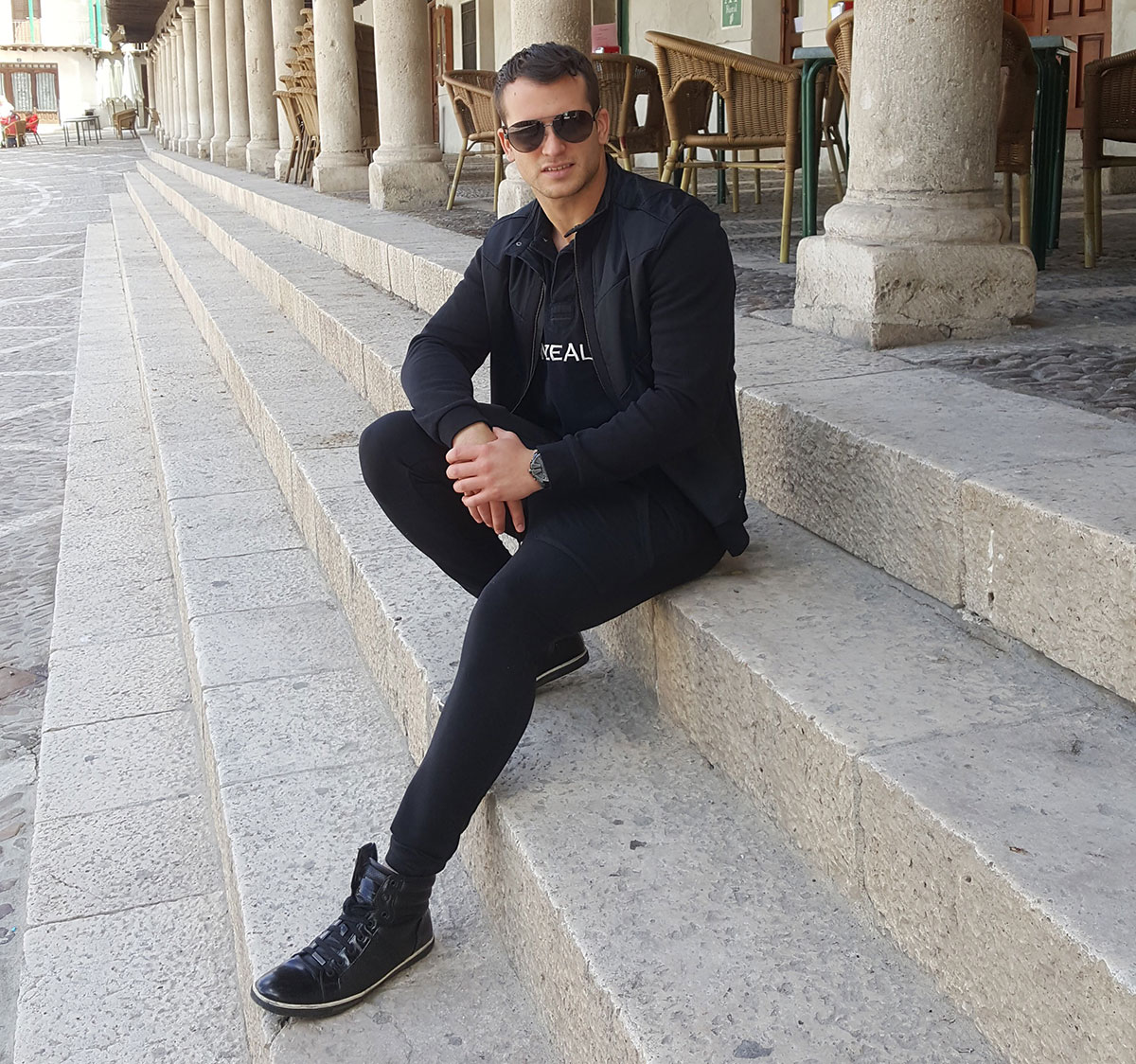 Josue Acosta
Photography
JosueAcosta.com
"To make art is to make something meaningless and simple look complex and amazing."
A lifelong artist forever interested in sketching, acting and music, Josue Acosta's early life was yet another example of a dream put on hold by the Cuban regime. Desirous of a life spent in the act of creation but unsure in a foreign land, Acosta attempted to stifle his artistic impulses by pursuing a more conventional career path. "In short, I decided to play it safe and study medicine at UF, but I just couldn't leave a lifelong calling," he says. "After a year, I decided to take a chance and pursue acting." To supplement his income, Acosta assisted a local photographer, an experience that resulted in wonderful ramifications. "It was the most eye-opening experience I've ever had," he says. "I was completely hooked." Unwaived by the traditional dichotomy of art and business, Acosta has found inspiration and tutelage under a wide umbrella of fellow photogs. In a vocation full of ambiguous philosophies and murky, abstract platitudes, Acosta is refreshingly direct in his intent. "My goal is simply to bring out the most beautiful side of an individual," he says. Even with such a beguiling portfolio, Acosta's most exciting work is perhaps right over the horizon. "I'm interested in how fashion can coexist with the issues facing our world today, especially pollution, discrimination and poverty."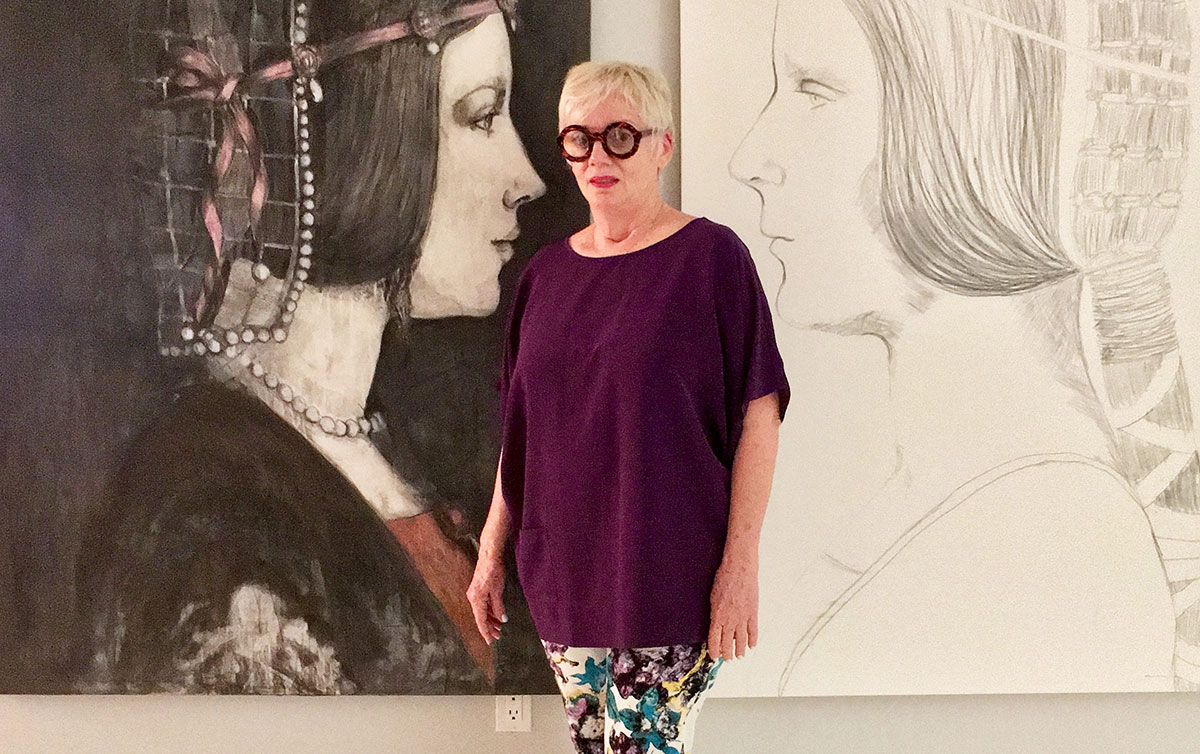 Maggie Genova-Cordovi
Mixed Media Painting
MaggieGenova-Cordovi.com
"Always paint what makes you happy, and follow your heart, not the trends."
When asked what fuels Maggie Genova-Cordovi's particular brand of colada-etched neo-Renaissance portraiture, she offers only one word in response: "vivencia," a Spanish concept crudely translated to mean "experience" but which more properly means "an accumulation of what has been lived." It's an ethereal throughline that ensures every piece of work the artist produces is suffused with the entirety of her accumulated knowledge, wisdom and vivacity. Born in a small town in Cuba, Genova-Cordovi is still undeniably a product of The Magic City. "I'm a real Miami girl," she says, mentioning her schooling started at Coconut Grove Elementary and culminated at the University of Miami." A former Director of the Building & Zoning Department, it's incredible that Genova-Cordovi only started painting full-time less than a decade ago. Deft on both linen and painting, Genova-Cordovi's mixed-media incorporates materials with a deep significance to her life. "Pigments, acrylics, charcoal, Cuban coffee, antique lace and textiles…the use of Cuban coffee brings me memories of my mother brewing the best I ever had," she says. "She also gets credit for my use of lace." Much like her poignant replies to questions about artistic philosophy, Genova-Cordovi has a singular point of influence: "I'm totally and exclusively inspired by strong women whom, in spite of limitations, have managed to survive and influence a man's world," she says. Genova-Cordovi's next exhibition, Visione Cubana, will be held at Galleria Frascione in Florence, Italy.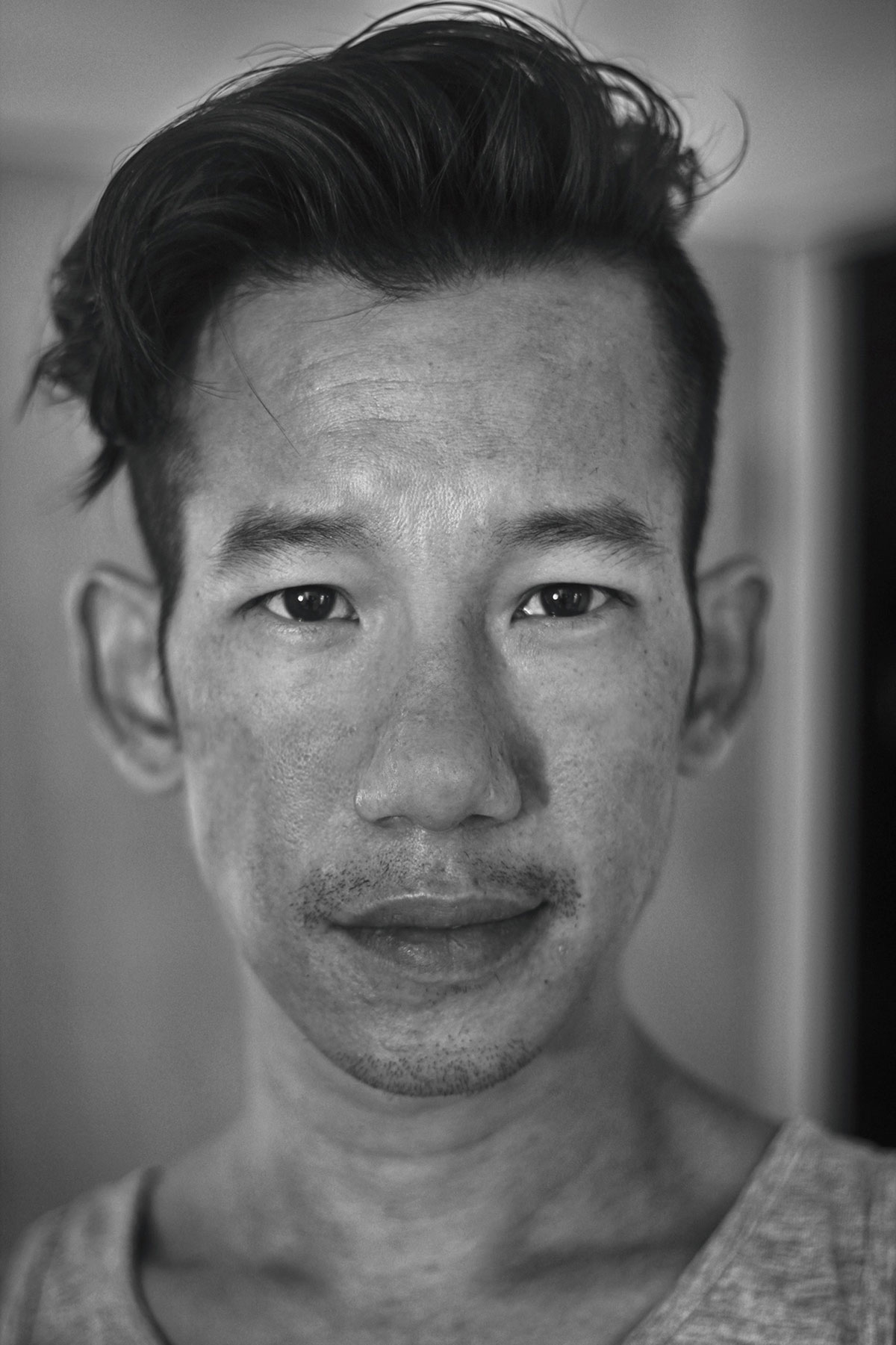 Phil Fung
Painting
PhilFung.com
"Grants, beautification programs and public arts projects are key to raising Miami to the epicenter of the art world."
Phil Fung is fixated with the act of creation, with the process of taking raw materials like canvas and paint, infusing it with his spirit and ending up with an object of beauty. "It reminds me of ancient alchemists," he says. "There's magic there that is as old as humanity." It's these one-two jabs of street-style sagacity that make Phil Fung such an energetic counterpoint to most people's conception of "fine art." Born and raised in Miami, Fung's chops are well tested across some of America's most fascinating metropolises. "After art school, I lived in New York for two years as a starving artist, living the bohemian life…then I found myself in New Orleans where I sold my work in the French Quarter for three years," he says. "Unfortunately, Hurricane Katrina put my NOLA studio 8 feet underwater." Undeterred by the loss, Fung returned to South Florida to earn an MA degree in Art Education. After teaching high school and elementary art, Fung transitioned into painting full-time in 2008. Ever-inspired by The Magic City, he's quick to let anyone who'll listen know he has much love for the city's close-knit scene. "The local artist community is an intimate group," he says. "For such a cosmopolitan city, it has a small-town vibe — almost every local artist in Miami knows who is who at the zoo."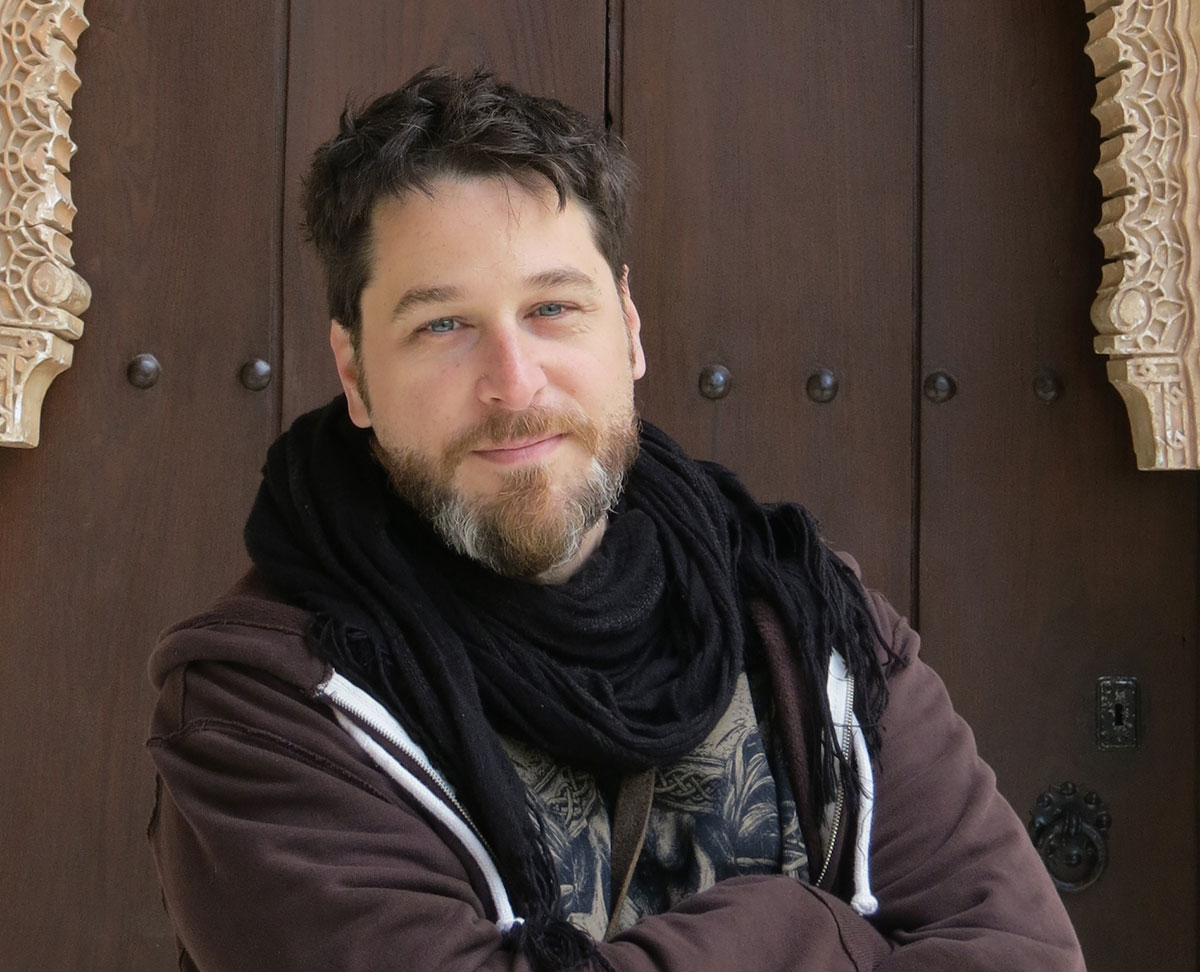 Raul Lopez Pomares
Functional Sculpture
LopezPomares.com
"Art to me is the result of trying to express, make sense of, and make reality through my personal lens."
Startling and complex, the sculptures of Raul Lopez Pomares invite the viewer deep into sinuous curves and seemingly sinister splayed shapes. Born in Madrid but raised primarily in Miami, Pomares is intent on crafting pieces both fantastical and fully functional. Whether a bottle, a hookah or a chess set, Pomares' sculpture reminds us of the value of diversity in an age of over-homogenized home goods. "I want my work to be integrated into life rather than adorn it," he says. "I love the idea of my work being used rather than observed." A creative director of a design agency, Pomares' sculpture allows him to express himself in ways he can't otherwise. "Making art is like releasing a pressure valve to stay sane," he says. "Miami's art scene is booming; you have different cultures, different takes and a myriad of lenses to view the world through — if I could, I'd probably bottle it all up and sell it!"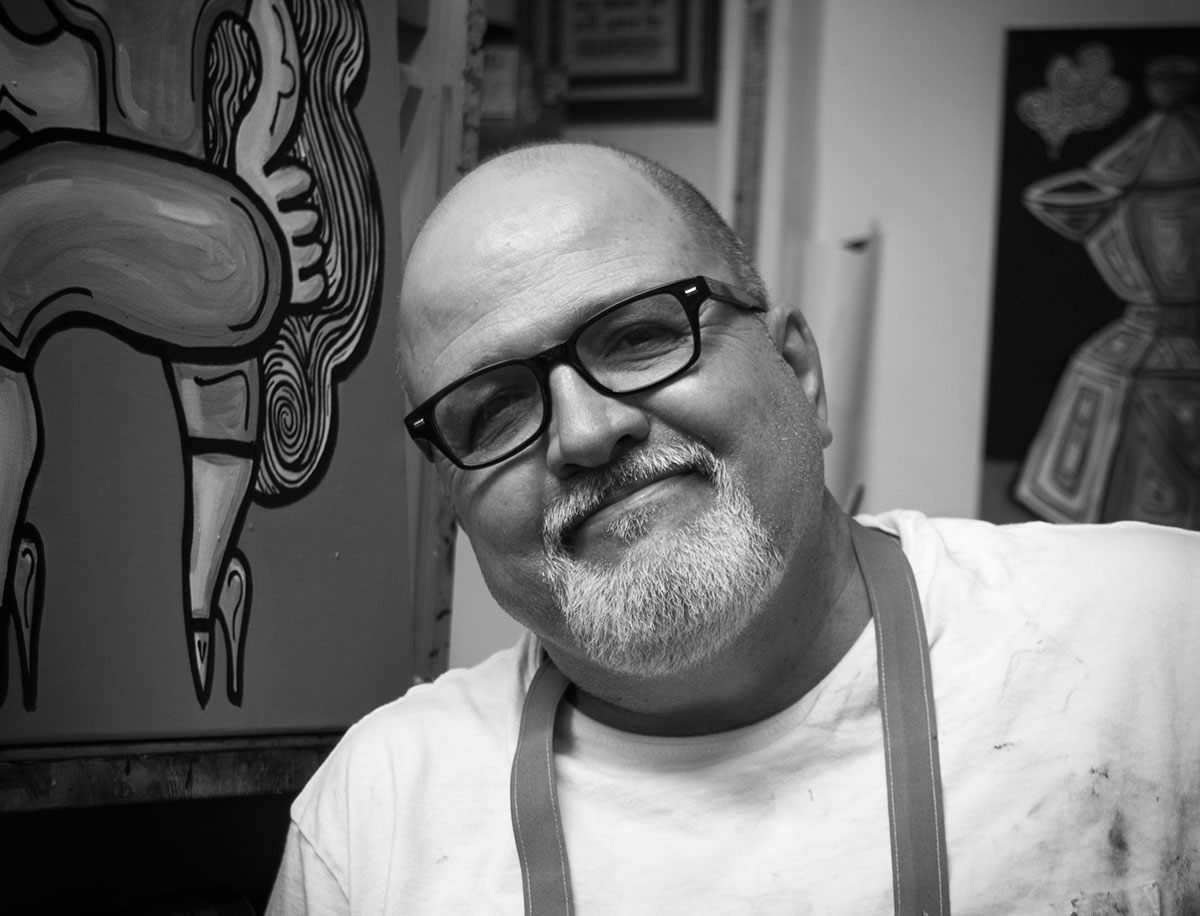 Tony Mendoza
Pop Art
TonyMendozaArt.com
"An artist should hold a mirror to society, showing the viewer the good and the bad of our multi-cultural frenetic life."
With a cavalcade of colors, a smattering of Café Bustelo, a riotous mixture of cigar smoke, palm trees and the rounded edges of the female form, Tony Mendoza's raucous street art defines the Cuban-American experience and the samba beat of Calle Ocho more succinctly than any photograph or sociological treatise. Born in New York to exiled Cuban parents, Mendoza has been a resident of Little Havana since the late 1960s. "My biggest inspiration is the experiences of growing up in this hyphenated Cuban-American community… its music, culture, food, stories, and especially its humor." Like many migrants to the Miami area, Mendoza finds that our greatest asset, even to the nascent art scene, is our diversity. "I love the youth and energy of the Miami scene; the city is at the crossroads of distinct nationalities and cultures," he says. "It almost seems like anything is possible here, unlike more established markets in older American and European cities." A 9 to 5 painter tirelessly devoted to his studio, Mendoza's latest series of paintings of neighborhood grocery stores brings his characteristic observational eye and striking color sense to an essential facet of our very own backyard.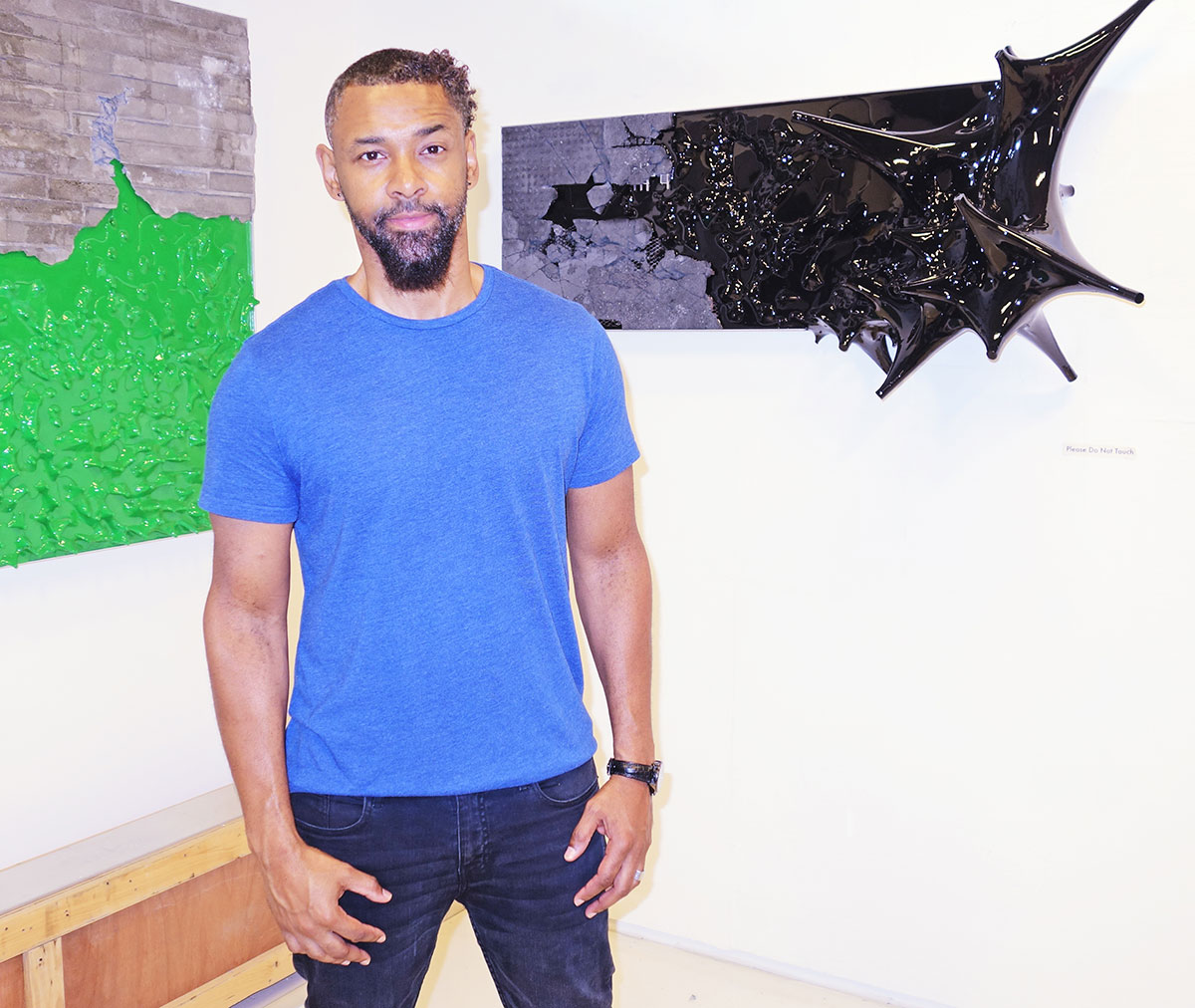 Troy Simmons
Mixed Media Sculpture
TroySimmonsStudio.com
"Persistence equals growth! We must stretch beyond our physical and mental limits, pushing through adversity in order to survive."
Both oozing and keen, organic yet urban, the sculpture of Houston-born Troy Simmons allows the viewer to access a deep and thoroughly original intelligence. "Early in life, explorations through the piney woods of East Texas inspired my creativity," he says. "I saw a parallel between my upbringing in the urban neighborhoods of Houston and the destructive, yet necessary growth patterns of the Berchemia Scandens plant. This encounter was the catalyst that sparked an ongoing interest in art, architecture and nature." A former professional in the environmental science and architectural fields, Simmons' move to Miami coincided with his adoption of art as a full-time career. An internationally exhibited sculptor with buyers in such diverse countries as Saudia Arabia and Peru, Simmons relies on a rigorous daily schedule to satisfy both his ambitions and his collectors. "I usually start my day at 8 a.m. with two eggs and two waffles before I hit the studio," he says. "Depending on the day, I'm mixing cement, building structural frames, cutting and inlaying metal and/or mixing paint. I've found myself very interested in incorporating advanced technology into my work." Simmons' work will be on display at the Jankossen Contemporary Art Gallery during Art Week.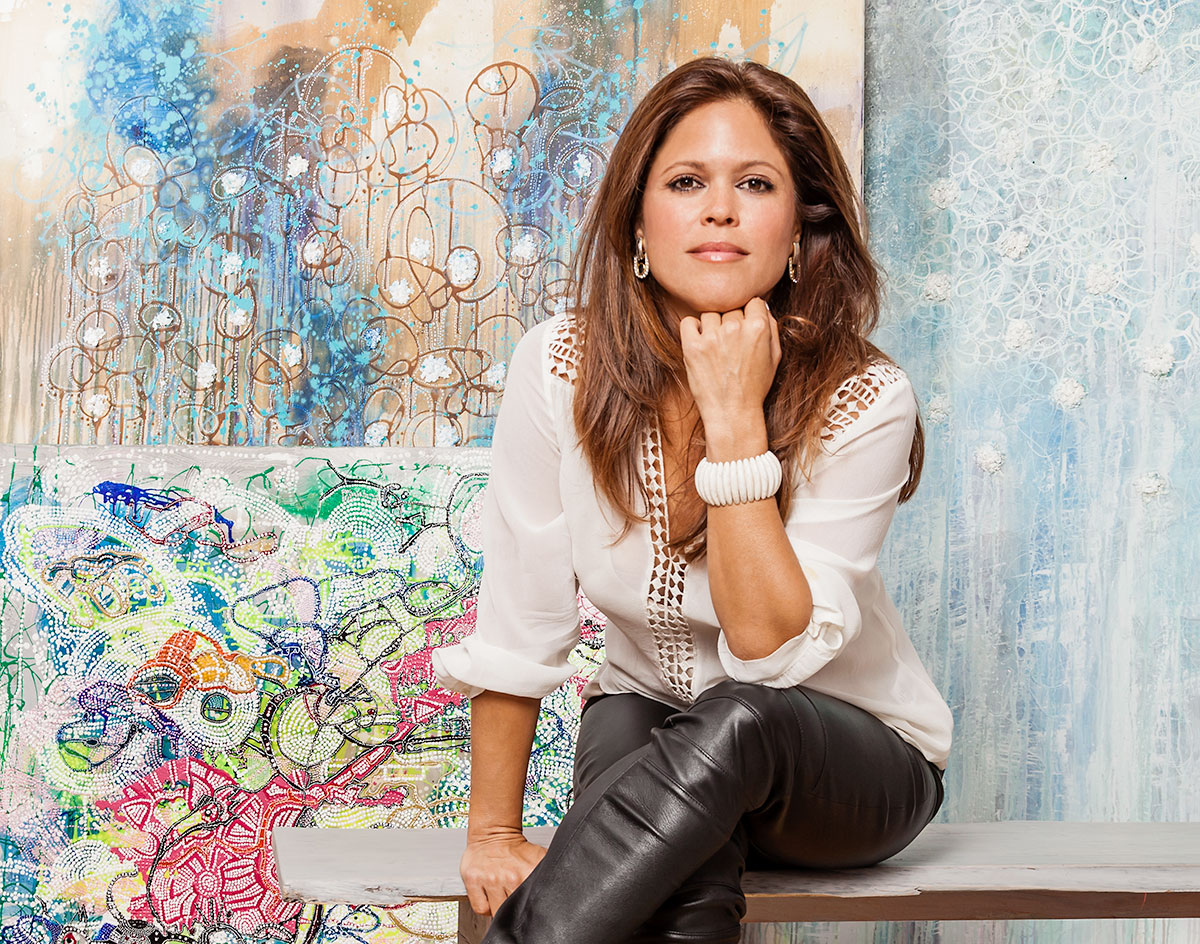 Veronica Gunnarsson
Abstract & Figurative Art
VeronicaGunnarsson.com
"I enjoy transforming a square canvas into a living energy, which modifies itself throughout the day."
An artist whose work has been featured both in major motion pictures and finer homes throughout South Florida, Veronica Gunnarsson was raised in a home with an ultimate respect for great works. "At a very young age, my mother would take the family all throughout Europe to visit museums and educate us about all the great masters of art," she says. "I remember gliding from room to room, my heart pounding at the thought of creating something so spectacular." A painter of figurative works that range in theme from maternity to architecture, Gunnarsson strives to make her art as grand as the emotions that fuel them. "I gravitate toward working large and enjoy using explosions of color and unconscious gestures," she says. "My work's tactile; you can wipe your hand across the canvas and feel the layers and shapes dancing around." Juggling motherhood and the pressures of being a successful creative, Gunnarsson offers some words of warning and release: "Being an artist is very hard, it takes time to build," she says. "It's part of my being, it runs through my blood — it's my way to take a breath."