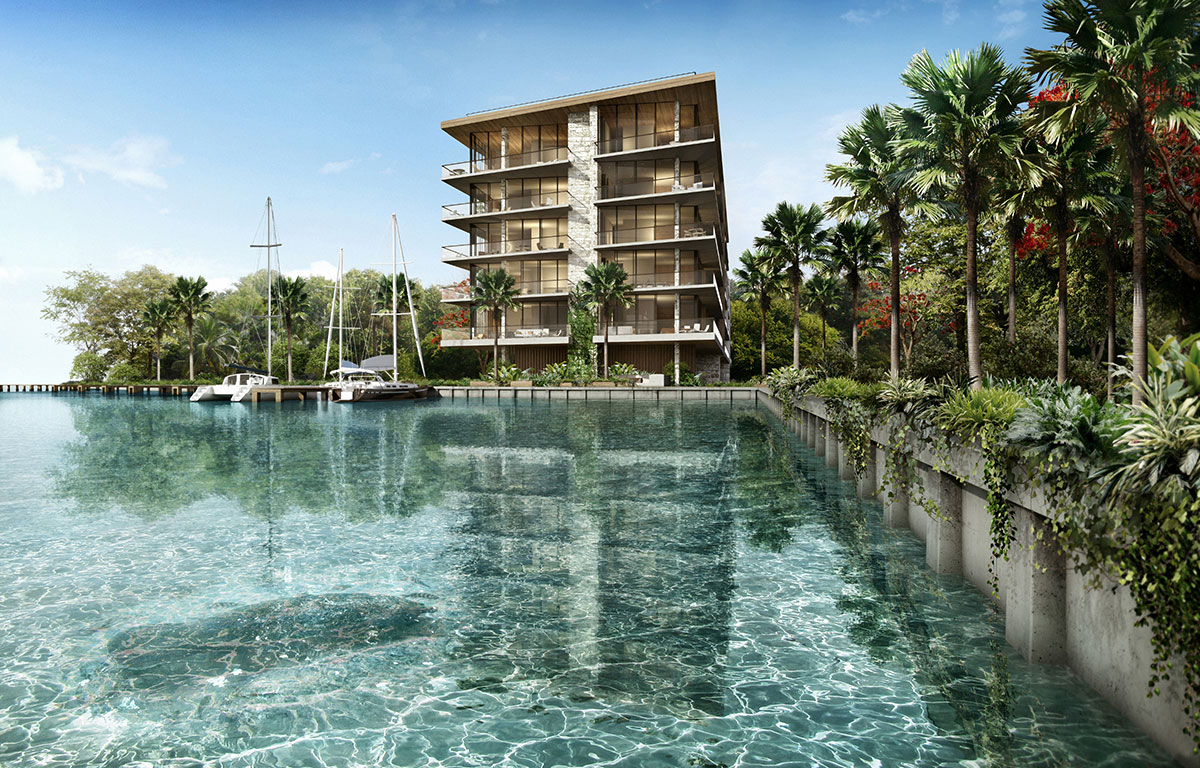 There's an urgency growing in our markets. No longer content to be segregated from their natural surroundings, today's condominium consumer wishes for their dwellings to be defined as extensions of the landscape. Well-situated on the waterfront, The Fairchild Coconut Grove offers just such an ecologically in-tune environ. In many ways, it seeks to tumble trends long thought essential in our South Florida cityscapes. Prizing privacy over a cluttered, more centralized location and greenways over highways, The Fairchild Coconut Grove could only be the product of Miami locals long enamored with this quirky and quaint neighborhood.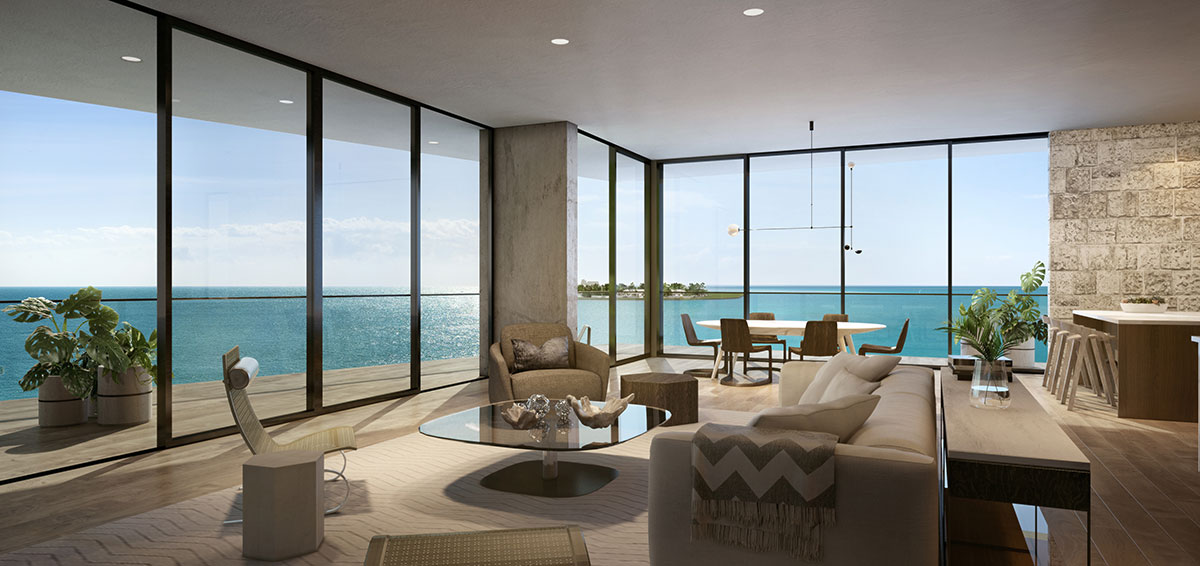 Lifelong Miami residents and former colleagues at leading real estate conglomerate The Related Group, Oscar Rodriguez and Ricardo Vadia of ROVR Development, bring a combined 35 years of experience to this project. Unwilling to let potential residents settle for another cookie-cutter condo complex in a culturally rich corner of this historical borough, the duo is determined to give The Fairchild Coconut Grove a deep sense of place. It's with this vision that they assumed a large (and perhaps precarious) mission to marry the natural beauty and genteel nature of one of Miami's oldest neighborhoods with the elegance and classical luxury customers deserve.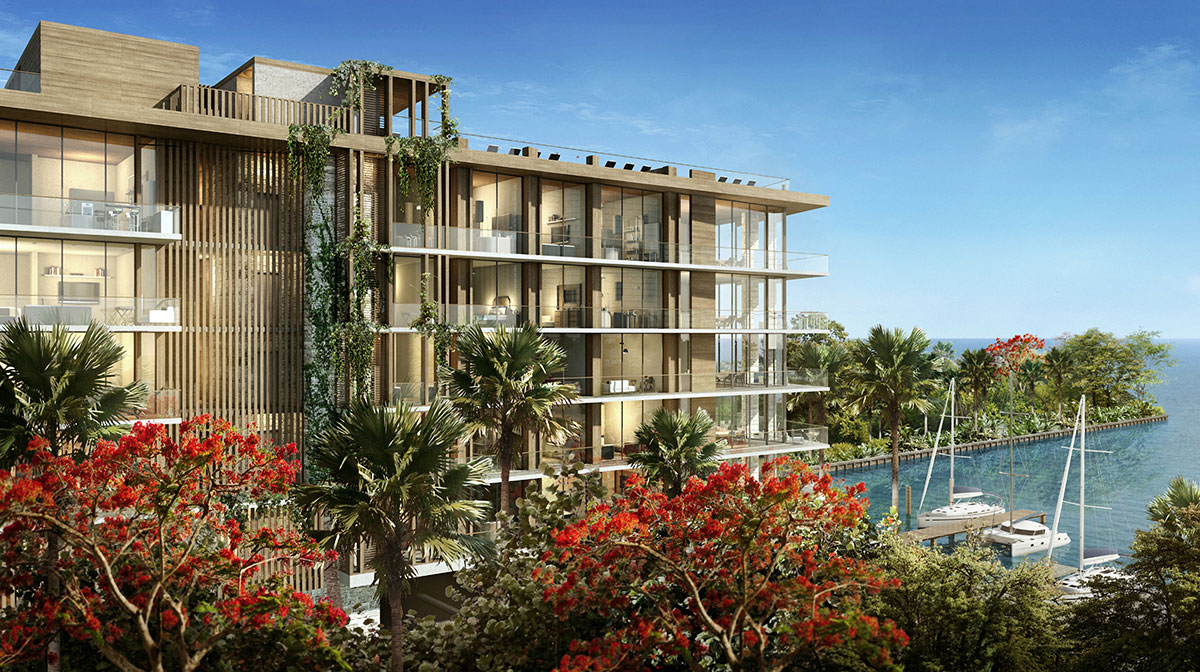 A 5-story, 26-unit building set directly on the waterfront, The Fairchild Coconut Grove's boutique size will mesh well with its calming and congenial setting. Instead of arresting residents in a chaotic confluence of urbanized living and rush hour traffic, this exclusive residential development will be tastefully bordered by quiet single-family homes smack dab in the middle of dainty Glencoe. Such a location ensures that, rather than being alienated from one's neighbor, residents can look forward to joining in a rich and homely civic life while enjoying the elegant amenities and perks that come included in luxury condominium living. It's only fitting that The Grove should host such a catching concoction of quaintness and quietude, artistry and affluence.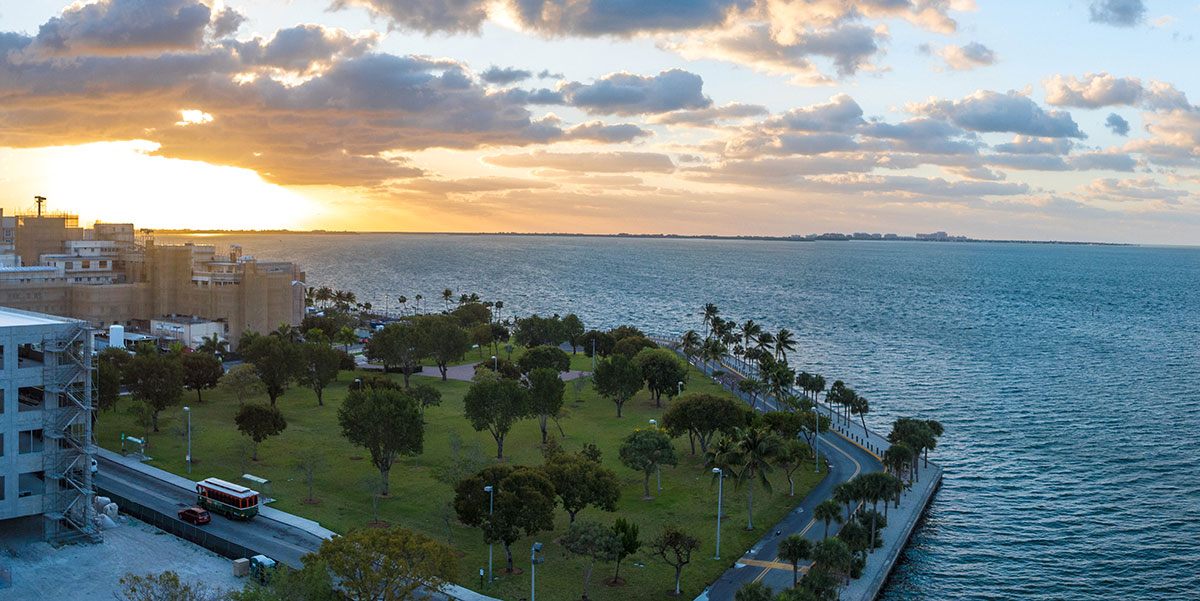 Many forget that these hammock-heavy streets once cradled in its wooded bosom such genuine geniuses as Alexander Graham Bell, Robert Frost, Marjory Stoneman Douglas and Tennessee Williams. Whether residents will show their stuff at the annual King Mango Strut or spend a quiet evening picnicking at The Barnacle, The Fairchild Coconut Grove is uniquely situated to plant residents firmly in the active and engaging culture for which neighborhood is synonymous. For more than a century, Coconut Grove has defined itself as a verdant village offering respite for the harried city dweller, and Rodriguez and Vadia are determined that rather than building over the land, they will build with it, insistent that this historical refuge will be the better for it. An understanding of the rich history of the neighborhood was ingrained in this project from the onset; the development is named for botanist and famed Grove resident David Fairchild.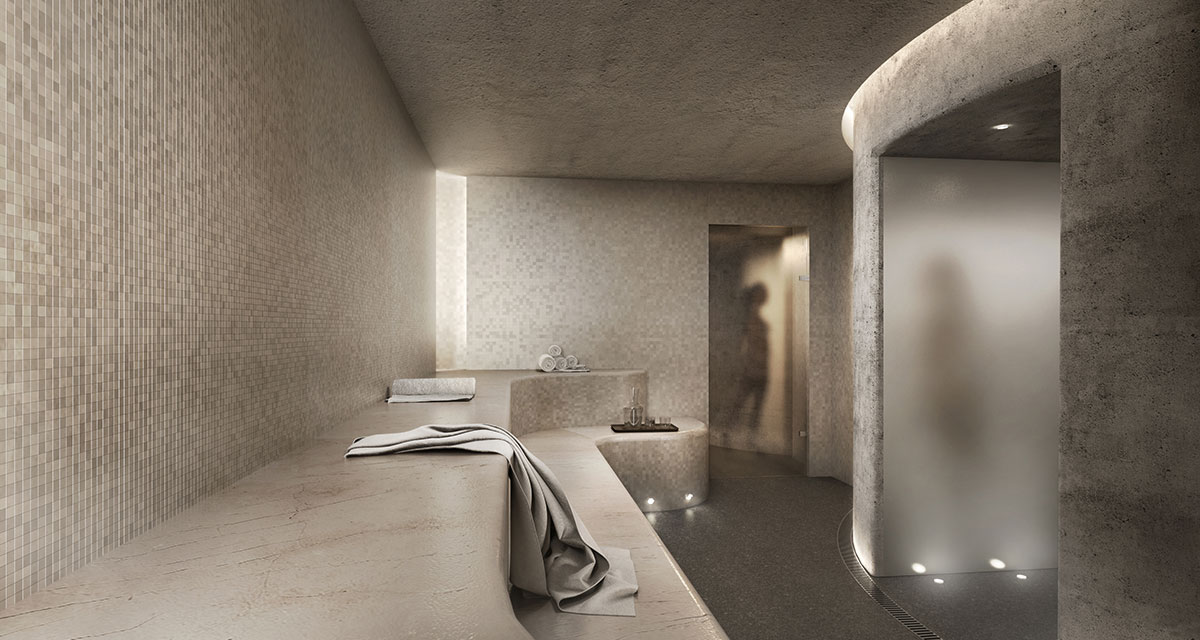 Architect Max Strang, another Miami native, is similarly in harmony with The Grove's sylvan mystique. A graduate of the University of Florida and Columbia University, Strang's works are known for blending environmental conscience with those distinctive architectural aspects that set Miami apart. As architect of the Kampong Education Center and several of the area's most-renowned private residences, this designer has an intimate appreciation for the area's particular flavor, and the natural aesthetic to yield the most beautiful projects imaginable. Strang's almost playful utilization of natural stone and wood will grant the luxury building a buoyant physique, a natural extension of the award-winning architect's stylistic inclinations. In a palpable nod to Miami's multiculturalism, The Fairchild Coconut Grove's wide roof decks conjure to mind Southeast Asian pagodas and the piazzas that so classically dotted the Mediterranean of the Renaissance. These stunning, sun-soaked decks will not only offer residents fantastical lounges to bask in exceptional views, they also give the appearance of a structure almost breathing, affording this rectangular edifice a decidedly organic feel.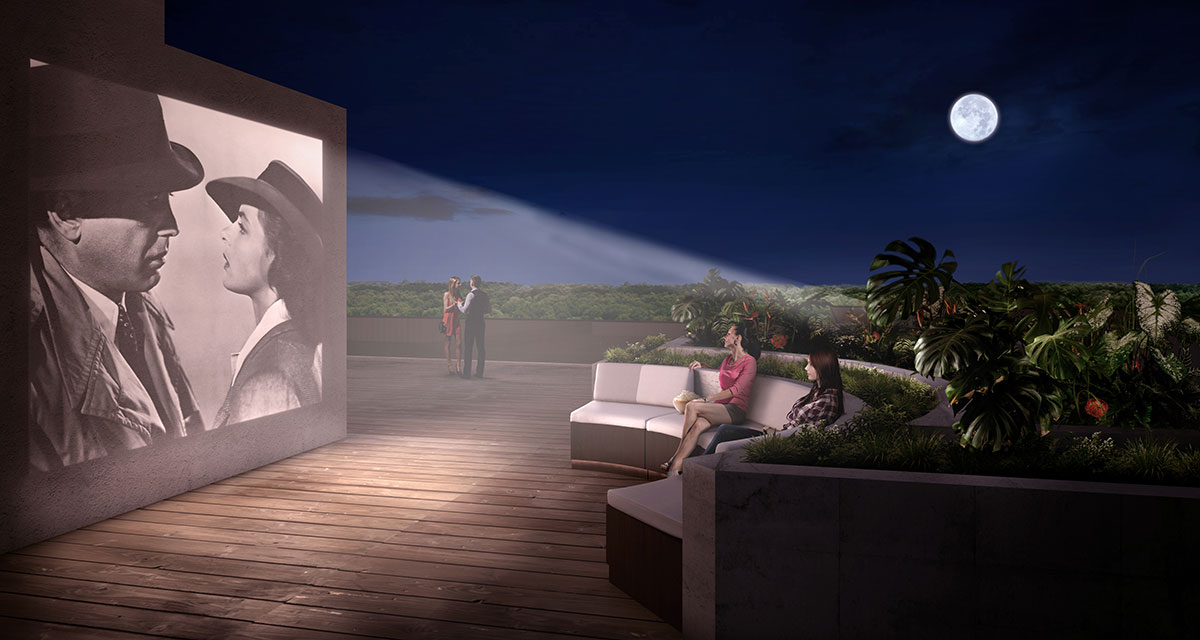 Strang's interiors similarly offer residents and guests an elemental ambiance, furnished with stone floors and airy 11-foot ceilings, all accessible by dedicated elevators for resident convenience. Other interior additions that further this tropical modernist trend include stone floors, solid wood doors, LED lighting and a chef-inspired kitchen worthy of even the most discerning of gourmands. Wolf gas ranges, Sub-Zero refrigerators, Poliform cabinetry and Dornbracht fixtures will accent the chef-style kitchens envisioned in this project. A wet bar including a Sub-Zero full-height wine cooler and designer cabinets will help residents maintain the high class of entertainment these condominiums are so well-equipped to facilitate.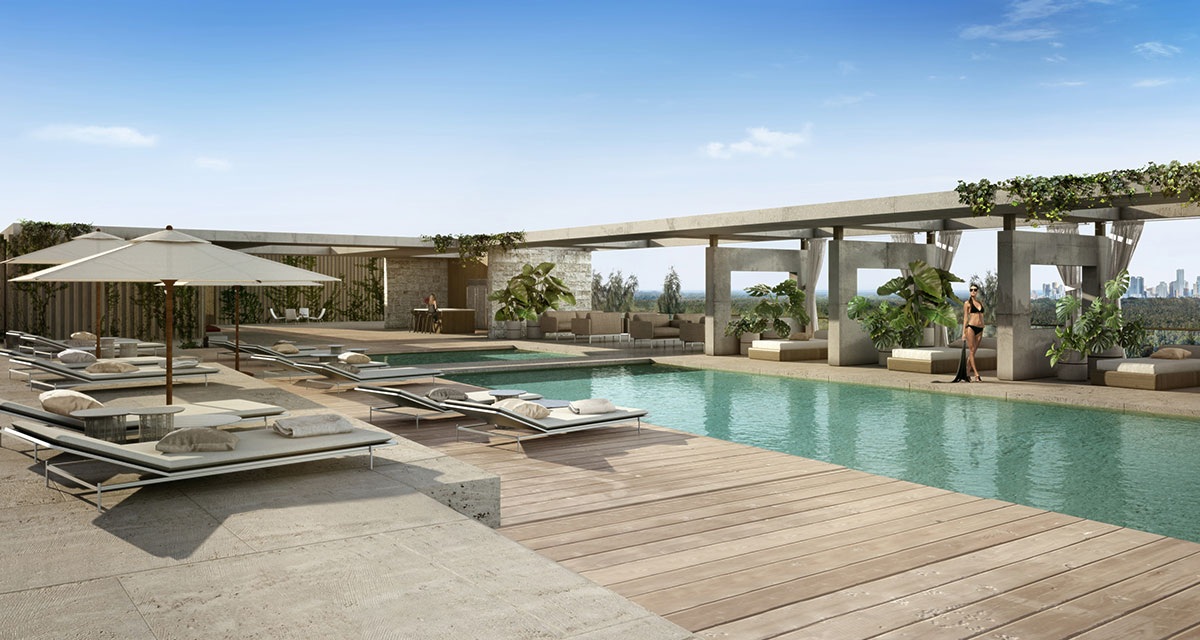 The Fairchild Coconut Grove proves that you can have a culturally enriching, environmentally sustainable building with all the elegant amenities today's condominium buyer has come to expect. With a focus on holistic wellness, The Fairchild Coconut Grove's private fitness studio will ensure that residents and guests will have convenient access to all the necessities of today's fitness-conscious citizen. And what better way to finish a strenuous workout than with an invigorating soak in a private hammam, sauna and steam room? Such timeless additions to a contemporary building (designed, in this case, by Maison & Objet America's 2016 Designer Of The Year Rafael De Cárdenas) guarantee that purchasers are properly pampered. From the rooftop swimming pool replete with private cabanas on the Sunrise Deck to the cloistered sanctums of the lushly green Sunset Deck, The Fairchild Coconut Grove will be one of the few Miami developments to curate their amenities so closely to the sun's path. The New York-style rooftop garden will be a welcome place for socialization and cocktails, equipped as it is with an outdoor theatre and cove seating. When night sets, guests may whisk themselves to the beautiful bayfront lounge deck to watch dusk unfold. All such architectural accouterment will be accompanied by 24-hour valet, security and concierge services worthy of any 5-star hotel or resort.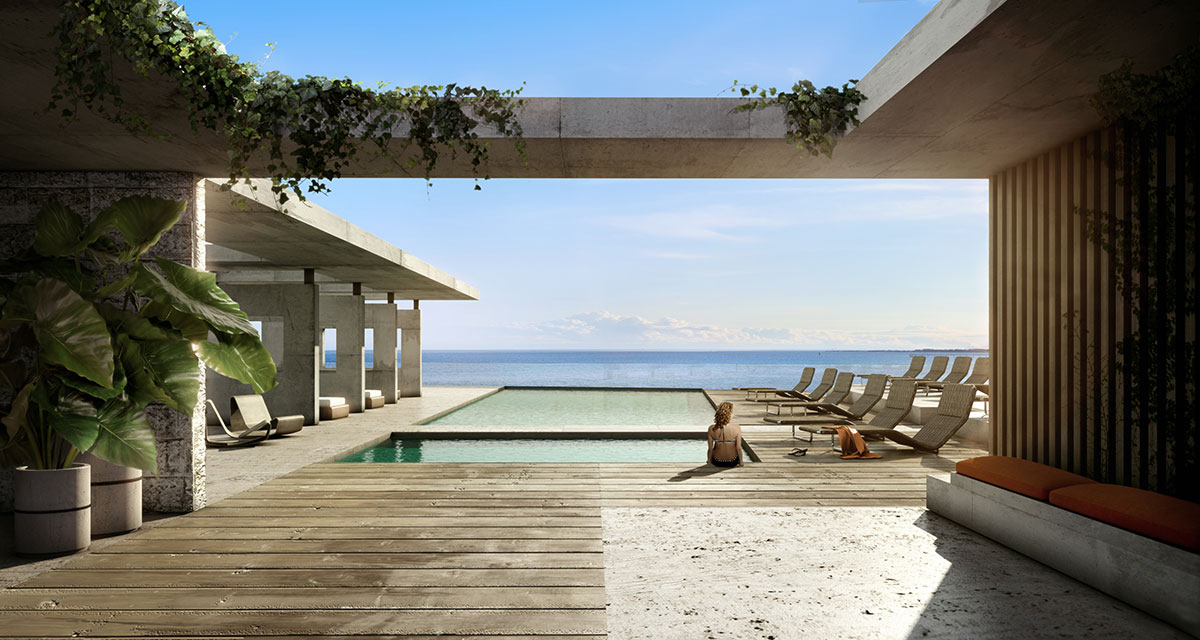 Any article explaining the draw of The Fairchild Coconut Grove would be remiss if it did not mention this unique enclave's greatest resource: the water. The only waterfront development currently being developed in The Grove, the ROVR Development team sought to maximize their bayfront location in every aspect of their design. Water lovers especially will be drawn to the aquatic amenities it offers. A floating dock and private boat slips ensure that when traffic seems too onerous or one's priorities too stifling, an exit to the open ocean is accomplished with ease. This private port is a perfect departure point for powerboats, sailboats, paddle boards and everything in between, and will allow residents to see a portion of Miami many of its more interior residents rarely get to experience. Such a location encourages Fairchild residents to take their love of natural flora and fauna to the vivacious and teeming seascapes of Biscayne Bay and explore it properly.
It's clear that developers Rodriguez and Vadia are determined to let The Fairchild Coconut Grove stand apart from most other ultra-luxe developments while remaining committed to the character of the neighborhood's backdrop. Sales and marketing for the development, currently underway, are handled by international real estate magnates ONE Sotheby's International Realty. Offering 2- to 4-bedroom residences from 1,700 to 4,200 square feet, units at The Fairchild Coconut Grove start at $1.4 million. Groundbreaking is scheduled to take place in early 2017, with a projected completion date of Spring 2018.
The Fairchild Coconut Grove Sales Center is located at 3581 E. Glencoe St. in Coconut Grove; 305.909.0483; TheFairchildGrove.com.