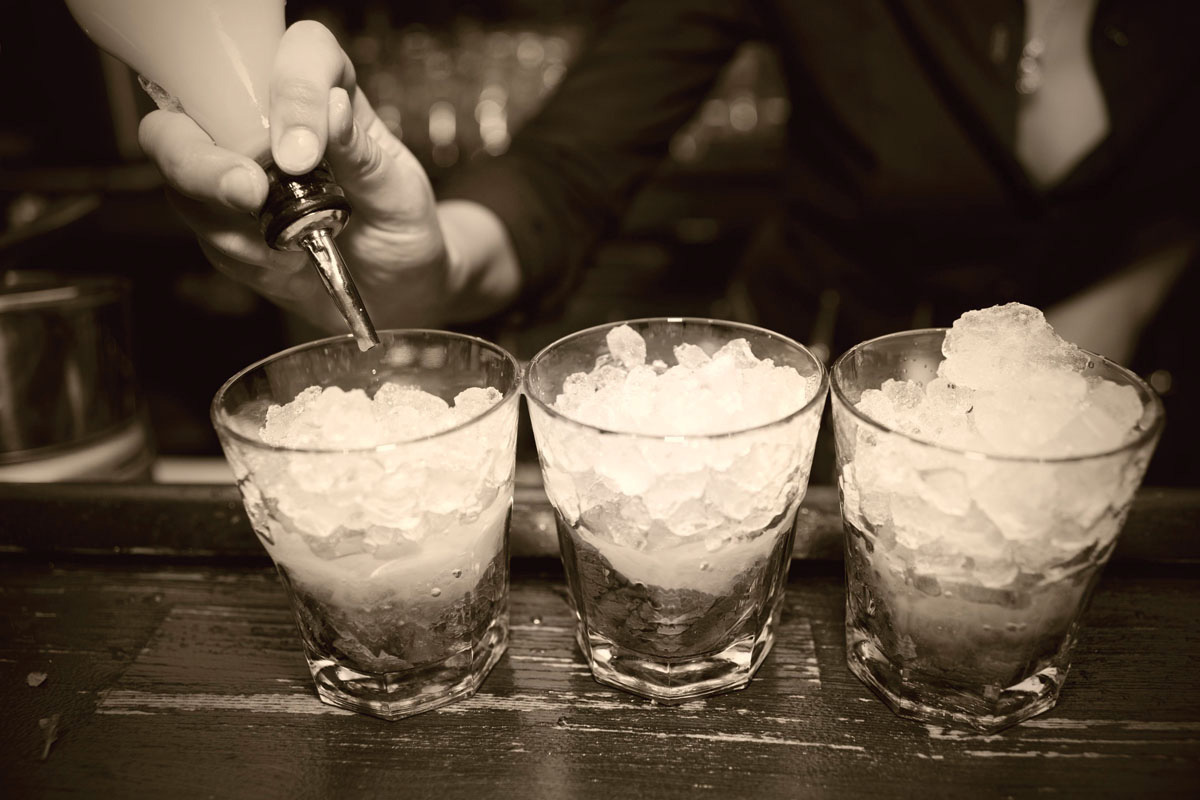 For more than a decade or so, the cocktail has suffered greatly at the hands of self-proclaimed mixologists. The appletini kicked off this affront to the humble mixed drink, followed by a procession of every "tini" imaginable — from the chocolatini to the gummitini, garnished with a neon worm. In the good old days, in, bourbon, brandy, scotch, rye and vodka were the kings of 5 o'clock with manhattans, old-fashioneds, sazeracs, sidecars and mint juleps, to name a few, defining happy hour for generations. Thanks in part to TV shows like Mad Men and Boardwalk Empire, people are starting to rediscover these cocktails and spirits and even resurrecting a few, such as The Last Word, a magical mix of gin, lime, maraschino liquor and chartreuse.
Here in South Florida, we're seeing more and more bartenders set aside their mint and muddlers, and embrace this much-needed cocktail comeback. Among the stand-outs in the Brickell/Downtown area is DB Bistro Moderne @ JW Marriott Marquis Miami, where you can enjoy swanky sips of yore amid soaring 16-foot ceilings in the restaurant's stylish bar & lounge area, or on their street-level terrace right on the pulse of The Magic City's business district.
In Coral Gables, The Biltmore, with a history stretching back nearly a century, is an ideal place to discover classic cocktails while you're transported to another time where you can experience levels of sophistication and elegance rarely seen outside the silver screen.
Over in Key Biscayne, The Rusty Pelican is another place that mixes up traditional favorites with a cocktail list that offers both unique spins on the classics and their own creations along with perfect bar food offerings.
Just across the bridge is Yardbird Southern Table & Bar in Miami Beach offering more than 75 different bourbons featuring signature cocktails, perfectly crafted mainstays and a food menu full of southern favorites to complement every sip.
So whether you're looking for an authentic Prohibition-era cocktail or just want a stiff throwback to help you feel a little nostalgic amidst modern-day distractions, all you've got to do is cozy up the right place and order. Just make sure you don't have too many drinks — after all, you do want to remember the experience!