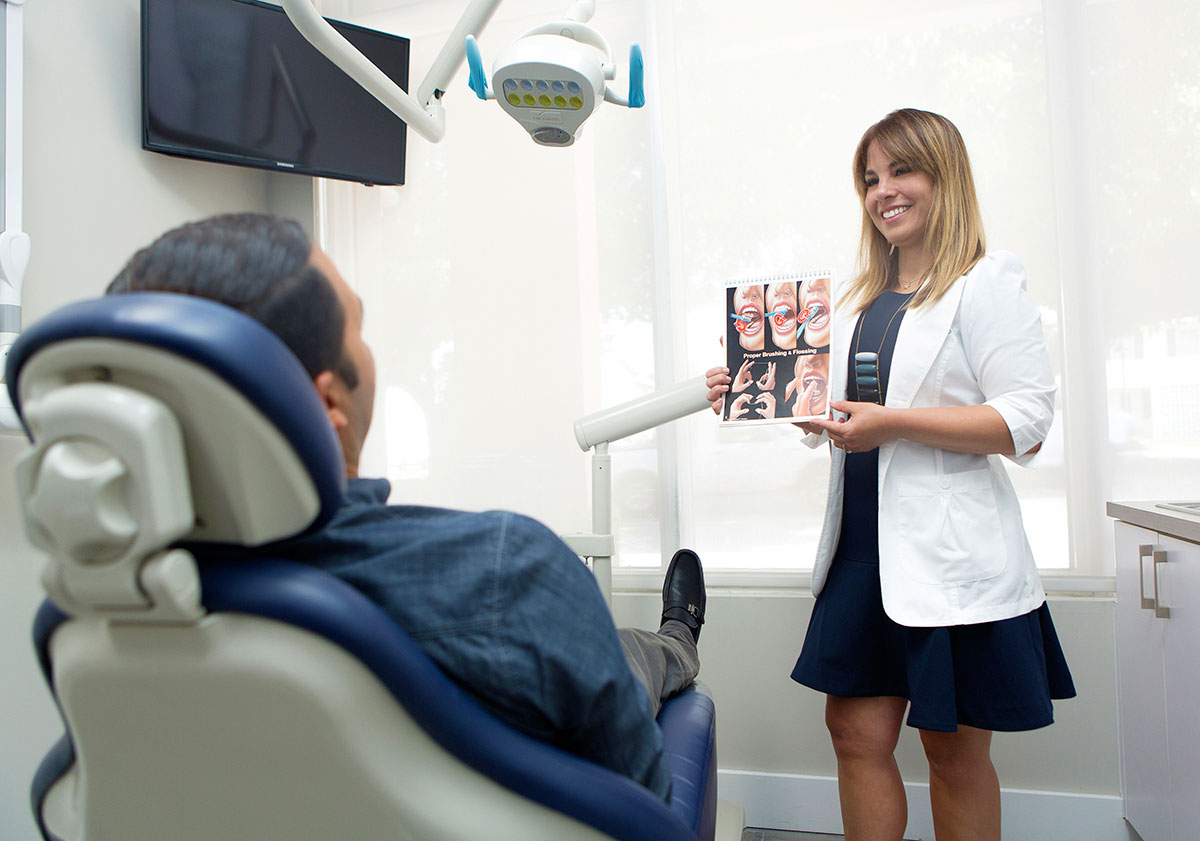 Dr. Maribel Carbia D.M.D
The Dental Studio
4100 Salzedo St, Ste. #20
Coral Gables FL, 33146
305.666.0006
TheDentalStudioMiami.com
Dr. Maribel Carbia is passionate about continuing education and the exciting advances in cosmetic dentistry. "Every day we are moving more toward digital dentistry," she says. "Also, cosmetic materials have evolved to provide an excellent cosmetic appearance without compromising strength and durability." She's a second-generation dentist whose father, sister and brother-in-law currently practice dentistry in Puerto Rico. She herself has been practicing in Miami for over 10 years and has completed advanced training in Endontics and Invisalign. "We attend dental lectures, meetings and dental conventions to stay informed of new techniques, the latest products and the newest equipment that a modern dental office can utilize to provide state-of-the-art dental care," she says. "As your dental health professionals, we pride ourselves in providing the care you need to keep your smile healthy."
"The best part of my job is to establish long-term relationships with patients due to their trust and satisfaction…and to become part of their families as they keep referring loved ones."
Signature Treatments
The main principle of The Dental Studio is to avoid damage to healthy teeth, enhancing the innate beauty already there and endowing patients with confidence. Modern dentistry emphasizes the importance of a Healthy Diet To Promote Wellness, thus preventing gum disease and tooth decay, and the links these can have with heart disease and diabetes. The combination of both advances in technology in conjunction with dental imaging and software, and the constant improvements in the characteristics and quality of cosmetic materials, has provided a more predictable result designing smiles and a better tool to present and meet the expectations of patients.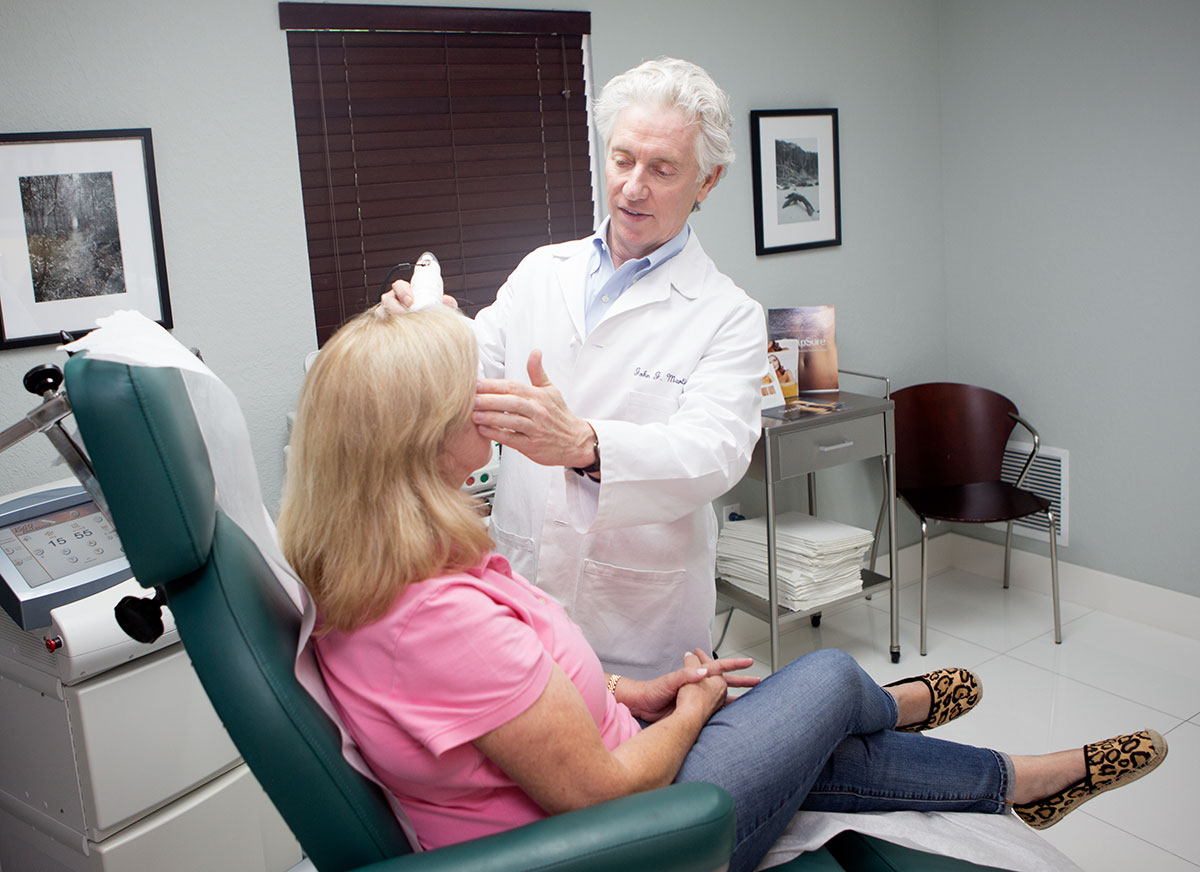 Dr. John J. Martin, Jr., M.D.
Dr. John J. Martin, Jr., M.D., P.A.
2912 S. Douglas Rd.
Coral Gables, FL 33134
305.444.5950
JohnMartinMD.com
John J. Martin, Jr., M.D., followed in his father's footsteps, becoming an ophthalmologist initially. He then did a fellowship in oculo-facial plastic surgery. "It's an exciting field with all the newest technologies," he says. "There are lots of non-surgical options now available for rejuvenation." In the last couple of years alone, he's added a pair of exciting technologies: Infini micro-needling with radio frequency for skin tightening and scar reduction; and Sculpsure, a laser treatment to reduce stubborn areas of fat on the body. These days, he does a lot of international lecturing on oculo-facial surgery and laser rejuvenation. "I enjoy both the teaching and the travel to new countries," he says. Amongst his greatest accomplishments are the cases where he helps people who have been deformed by illegal fillers to improve their appearance. He enjoys all aspects of his career, especially the social interaction with patients every day.
"I'm the third of eight children raised in a medical family in Massachusetts. My father is an M.D., my older brother and sisters are M.D.'s and 3 of my sisters have recently gone back
to school to get their R.N."
Signature Treatments
When a patient comes to the office, Dr. Martin and his team first try to find out what is bothering them. Based on that, they can decide together on a plan based on their budget, downtime restrictions and benefits from the different treatments. Lower Eyelid Fat Repositioning Blepharoplasty is a treatment that sees many surgeons still removing the fat pads during lower eyelid surgery. While this may look good initially, with time, you will often appear hollow with dark circles. Repositioning the fat within the eyelid will maintain the needed volume in the eyelid. This is a more difficult surgery, but with superior results. Dr. Martin also recommends Infini. This treatment stimulates new collagen growth under the skin. It's great for fine lines, wrinkles and acne.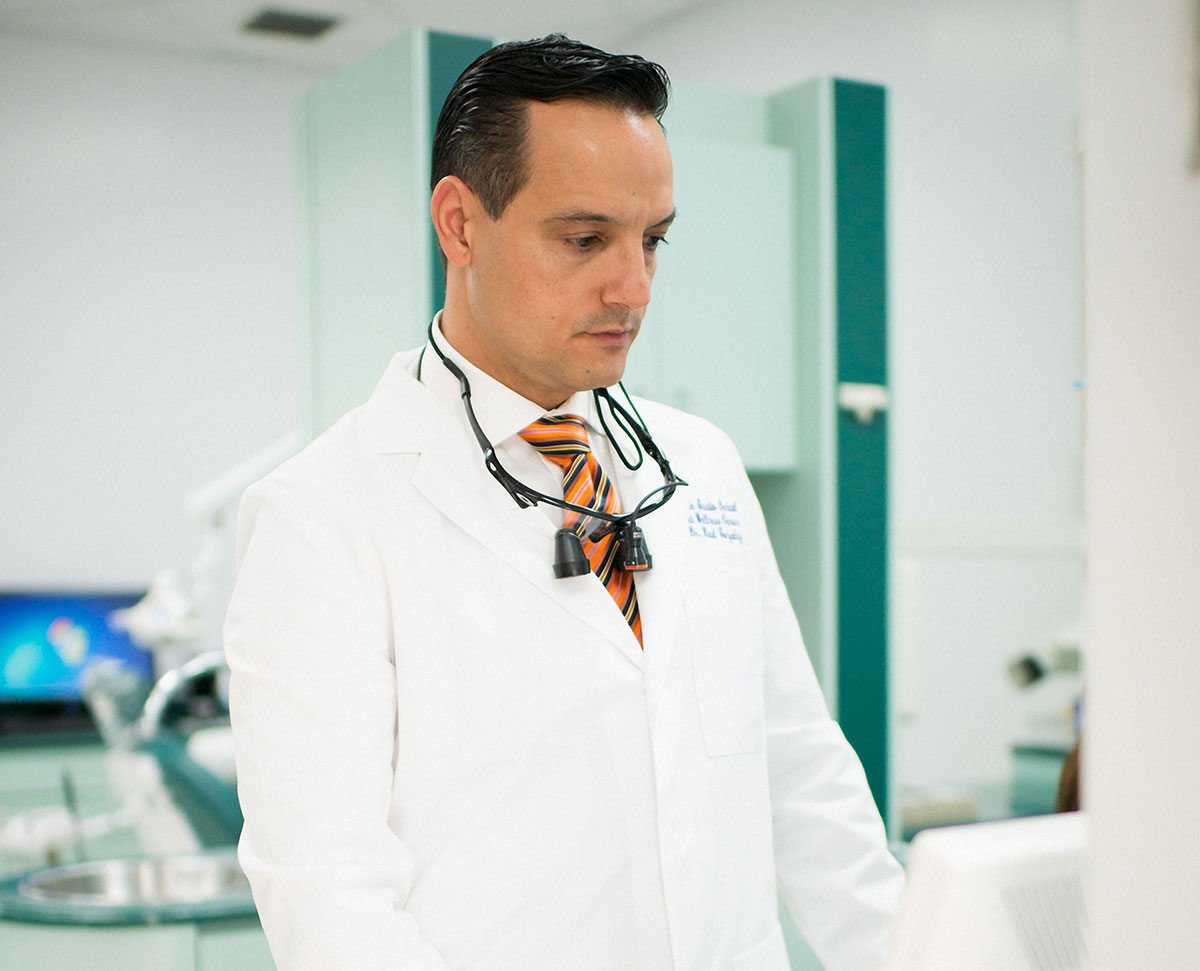 Dr. Raul C. Gonzalez
Smile Studio
1760 Coral Way
Coral Gables, FL 33145
4201 NW 107th Ave.
Doral, FL 33178
305.856.1488; 305.594.4418
SmileStudioDentistry.com
Dr. Raul C. Gonzalez is gifted with a natural ability to design, create and visualize a health plan to help change your life. "I'm proud to head a team of mature, highly qualified, dedicated professionals," he says. "We work only with the latest, most advanced proven technologies and materials, to be able to provide excellent care and wonderful dazzling, whiter smiles. We have added some new services including nutrition, facials, body treatments and a cryotheraphy and hyperbaric chamber to become a complete medical wellness center." His greatest accomplishment to date is being able to change life through his practice by detecting major problems in irregular bites that generate issues or diseases. "Just by discovering it on time allows us the opportunity to prevent further problems," he says.
"I enjoy helping my patients achieve health, satisfaction and walk out with a healthy, functional smile design. Our patients are treated as family with a focus on building long-term caring relationships."
Signature Treatments
The first consultation is very critical. It's important to get a clear history of the patient's health, including physical, emotional and mental health. The secret to a perfect and healthy smile is The Smile Studio's Reconstructive Cosmetic Smile Design. The practice can change a person's look, facial expressions and self-esteem in just 3 hours. Cryotherapy is a treatment based on liquid nitrogen that will recover your body in just 3 minutes. This treatment will help you reactivate your circulation, release endorphins, eliminate muscle pain and burn from 500-800 calories for 5-8 hours after your session.