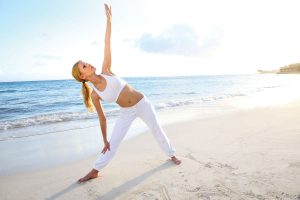 Breathe Deep
Florida-based Just Live created its clothes to remind you that you have one life to live so you should live it well. The new Zen Collection features stylish tees and tanks with yoga-inspired graphics; JustLive.com.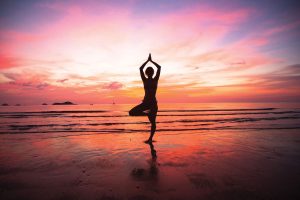 Fit Journey
Comfortable and cute t-shirts, hoodies and yoga pants from The Universe Knows instruct wearers to follow their heart, cherish the journey, quiet their mind and live with passion. Styles for women and kids will inspire the whole family; TheUniverseKnows.com.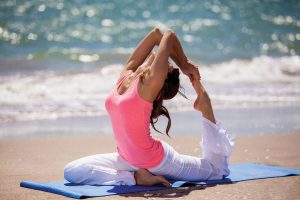 Style Sweat
Proclaim to the world that you're comfortable in your own skin by donning shirts, shorts, pants and yoga wear from Peace Love World. Started in Florida, celebs like J-Lo, Halle Berry and Jennifer Garner have made this brand a global sensation; PeaceLoveWorld.com.
Balance Board
Paddleboard yoga took the fitness industry by storm and now South Florida Yoga Expert Hunter Joslin gives it a twist with IndoBoard Yoga. Here he describes why yogis need to take their practice to the board.
Q: So basically IndoBoard Yoga brings SUP Yoga indoors?
A: "Yes! Weather is such a huge factor in SUP Yoga in South Florida, and this concept fits very well. The reason for IndoBoard Yoga is multi-faceted. Firstly, it enables SUP Yoga classes be run with no interference from wind or rain. Secondly, it's meant to appeal to those who aren't interested in falling in the water. And lastly, it offers a unique challenge to yoga instructors."
Q: How does it differ from standard yoga workouts?
A: "IndoBoard Yoga works the entire body, especially the fast-twitch balance receptors in the ankles, knees, glutes and quads. The main difference is the amount of core engagement that's required to successfully achieve each pose."
Q: What is a typical class like?
A: "The typical class is not really any different than a normal yoga class except the onset of perspiration is much faster and the whole body is working harder."
Q: Why is this a better option than regular yoga?
A: "The challenge is mentally invigorating and focused. The reason to use IndoBoard Yoga is to get a more physically challenging yoga experience and enjoy the benefits of increased core recruitment."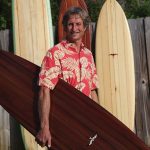 ABOUT THE AUTHOR
Hunter Joslin is a South Florida-based Yoga Expert who encourages active locals and athletes to take their yoga goals to the next level aboard the IndoBoard Yoga he founded; IndoBoard.com.