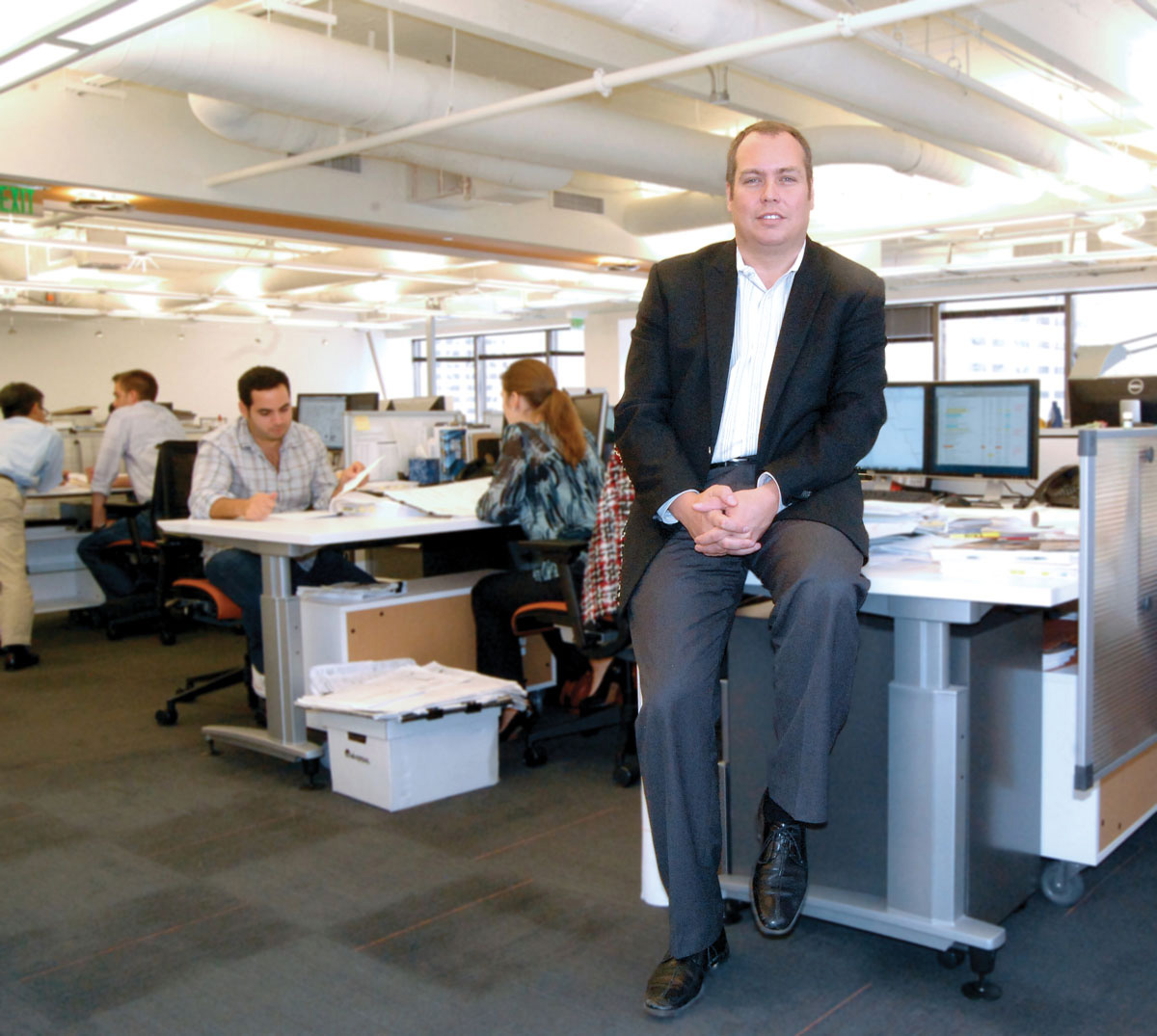 The inevitable bursting of the real estate bubble meant tough times for many industries, but architects were hit particularly hard. However, with the leadership and development-savvy of its Director Jonathan Cardello, ADD Inc., was able not just to weather the storm, but to flourish through it, winning game-changing projects such as a stellar collaboration with Lenny Kravitz Design on Paramount Bay, the award-winning renovation of the historic Shelborne Hotel and the city's first automated robotic parking garage. With 26 new employees and a host of new South Florida projects on the menu, the firm's future is looking brighter than ever.
For Cardello, success just makes sense. "The Miami market is incredibly vibrant, and a gateway into international markets," he says. "It also has an exciting design history and a very bright future." Cardello's appreciation for the city helps him guide the team at ADD Inc. to see the potential in the projects that come across their table — which range from residences to university buildings, retail spots and a few hotel properties. "Business and development savvy along with superior architect design knowledge can create projects that help communities thrive and grow," Cardello explains.
It also helps that the architect and planner has assembled a top-notch team. "My entire staff loves what they do," he says. "Having a team that's bound together will ensure that the entire group is successful, and that's extremely important." That team spirit is bolstered by a healthy dose of recreation, from staff catamaran cruises to Polynesian-themed holiday parties and office kayaking trips. "We try to balance fun in the office," Cardello explains. Case in point? The cow bell Cardello's staff rings when they've gotten the message about a task he wants completed, and want him to quit talking. "It's all in good fun, and just lets me know that they're ready to move," he quips.
Cardello hopes to see the company continue to grow beyond its current Boston and Miami bases, expanding into the mid-Atlantic and South America. "We want to maintain an internal structure of studio teams that work together, so that close collaboration and mentoring of our staff is continued," he notes.
Current on the docket for his Miami team are the new condos at the former Miami Heart Hospital site, a $40 million renovation of Southgate Towers and Starwood Hotels' new A-Loft Hotel.
For Cardello and his team, the secret to continued success is pretty simple. "We aim to deliver world-class expertise to our clients, and this means that we understand current and future trends and continuously look to innovate for everyone we work with," he says.
For more information on ADD Inc. and all of their projects, visit their offices at One Biscayne Tower, 2 South Biscayne Blvd., Miami, call 305.482.8700 or visit ADDInc.com.