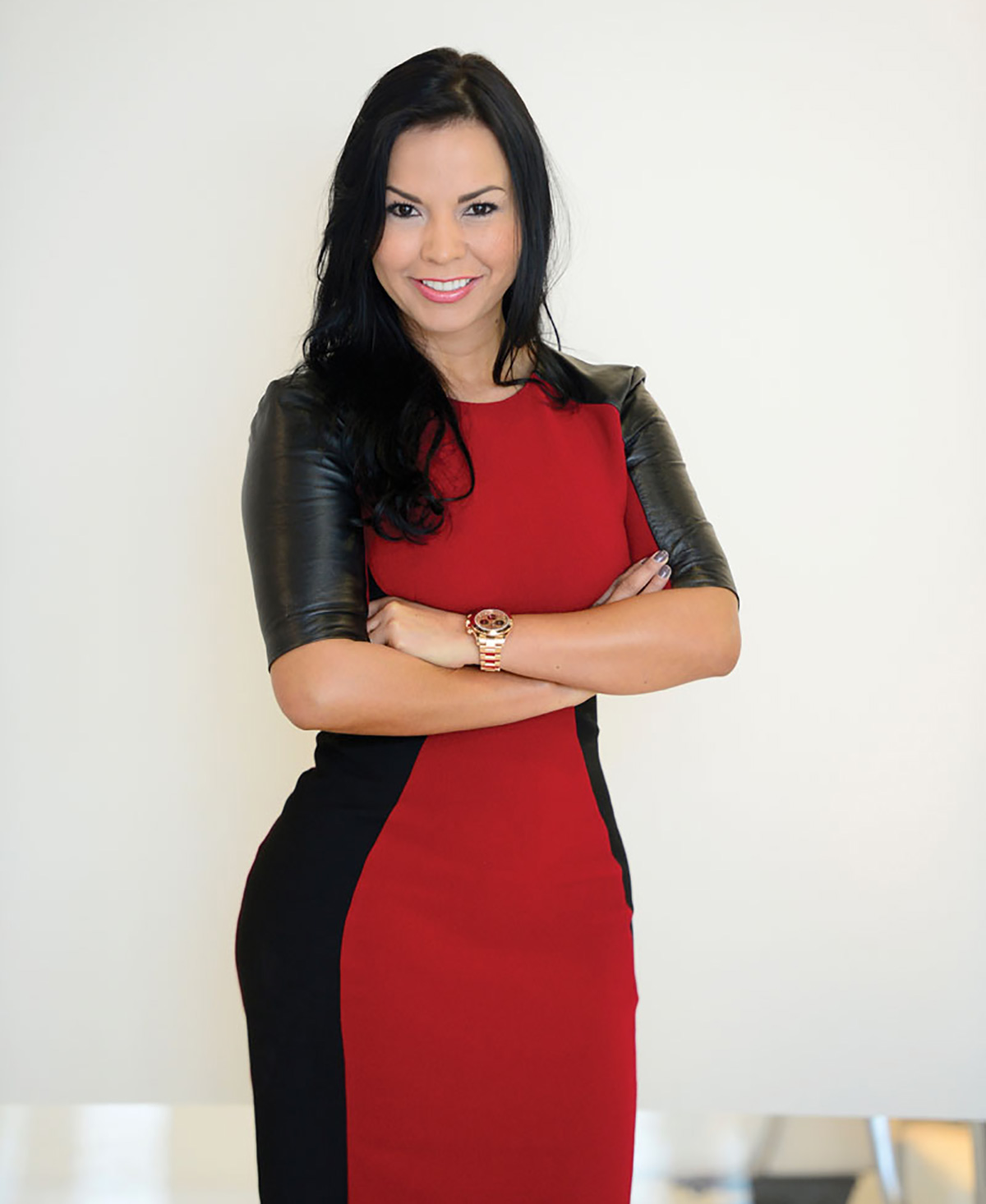 Lina Zapata
Venegas International Group
305.333.6300
[email protected]
VenegasInternationalGroup.com
Lina Zapata has a true passion for the city she calls home. "Miami is a paradise where you can always find good business opportunities," she says. "Where else can you experience the world from your backyard?" Zapata's love for South Florida certainly helps explain her success selling the pre-construction development at Château Beach Residences this past year, but her accomplishments — including selling a residence to a buyer who never actually visited the city — are also a result of her commitment to hard work, discipline and perseverance. Though this requires no small amount of effort, Zapata is first to admit how much she loves her job. "I enjoy every step of a transaction, from listening to my clients' wants and needs to closing deals," she says. "My customers are always my main concern and I work to find the best deal and perfect fit for every real estate transaction. I love the fact that I'm a negotiator and a counselor — I have many different hats to wear!"
Dream Home Musts: "A boutique oceanfront development with first-class amenities and residences with spacious walk-in closets and deep balconies, like at Château Beach Residences in Sunny Isles."
Inside Tip For Buyers: "Get advice from a realtor with high standards of customer satisfaction and knowledge. Without this, a buyer can be searching for many months without finding what they're looking for."
Inside Tip for Sellers: "Price the property right, make sure your realtor is promoting it to the max and never disregard a first offer…even if it seems low."
Predictions For 2013: "The housing market will improve significantly, but nobody will mistake this for a boom. International buyers have been influential in Miami's recovery and will continue to boost the local market."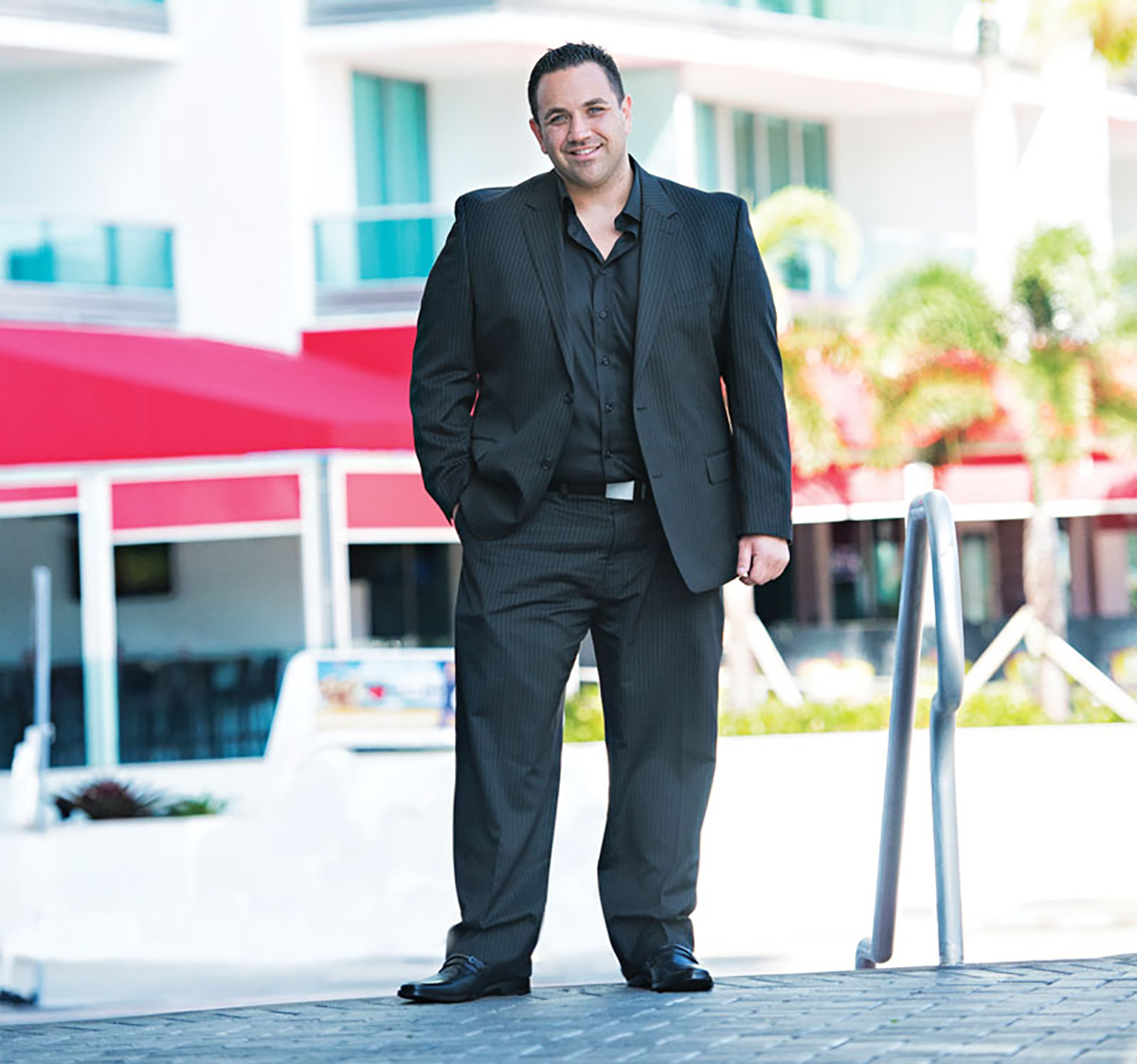 Jean Carlo Danies
Venegas International Group
305.389.6888
[email protected]
VenegasInternationalGroup.com
Jean Carlo Danies has an exceptional commitment to his clients. "I'm working for them even while they're sleeping," he admits. Building real, lasting relationships with his customers is part of what Danies enjoys most about the job. "I love the challenge of meeting a perfect stranger and proving yourself to that person so they can trust in you to make one of the biggest financial decisions of their life." Danies makes sure that personal investment pays off, by making his clients' transactions as smooth and profitable as possible. "I'm their advocate to finding exactly what it is they're looking for," he says, mentioning that as a top producer with Venegas International Group, he's closed many high-end transactions this year. Though he's worked with clients buying and selling properties all over the city, he has a special place in his heart for the Brickell/Downtown Miami area. "It's a perfect fit for me," he says.
Dream Home Musts: "A sky villa in Château Beach Residences in Sunny Isles. It's an entire floor of 8,500 square feet with a private swimming pool in the wide terrace overlooking the ocean. It's a true dream house in the sky!"
Inside Tip For Buyers: "Once you find a property that you want and love, send your highest and best offer. The last thing you want is to know that you lost your favorite property by a few hundred or thousand dollars when you were willing to pay that from the start."
Inside Tip for Sellers: "Price it right! Even if you list the property slightly lower than the competition, you can create a bidding war that may ultimately bring up the price higher than you expected."
Predictions For 2013: "It'll be the year for Miami real estate because prices will continue to rise and new construction will keep coming. Everyone in the world is going to want to be a part of our city."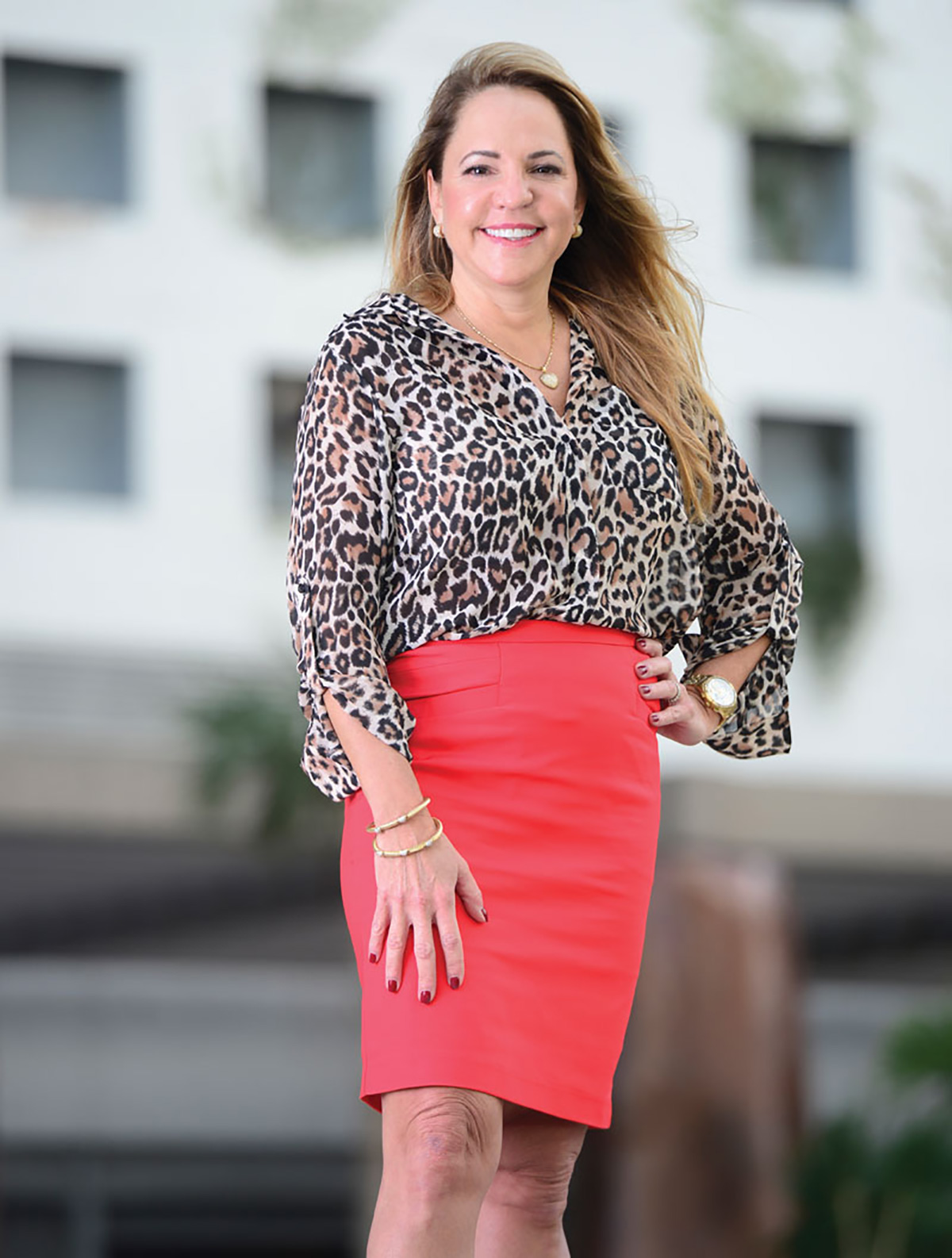 Deborah Golden
RelatedISG Int'l Realty
305.608.6768
[email protected]
RelatedISG.com
O ver her more than 2 decades in the business, Deborah Golden has earned some serious real estate chops. For 20 years, she's owned & operated Golden Realty Group, Inc., handling re-sales for high-end developments such as Ocean One and Country Club Estates. When a pair of major players in the real estate and development game (Jorge Perez & International Sales Group) decided to combine forces to create RelatedISG International Realty, Golden was a no-brainer pick for their Managing Director of Sales & Operations position. "It was the perfect marriage of my experience and network with their vision and goals," she says. Since the birth of the new brand a year ago, Golden has opened 4 office locations, hired 85 new agents and built a substantial client list. She and her team have generated over $120 million in luxury real estate sales. "Buying a property can be stressful," she notes. "I try to make it as easy as possible for my clients."
Dream Home Musts: "A gourmet kitchen with an island to seat at least 8 to entertain friends and family."
Inside Tip For Buyers: "We all have access to the same inventory — you're doing yourself a disservice by working with multiple agents. When you have a good relationship with one agent who understands you, you'll find what you're looking for."
Inside Tip For Sellers: "Clean the clutter, spruce up your landscaping, paint and clean the carpets. Add fresh flowers, music and candles…and vacate the property when it's being shown."
Predictions For 2013: "The outlook for 2013 is very positive; all indications are showing a stabilizing market. The only problem I see is that South Florida has very little new inventory available!"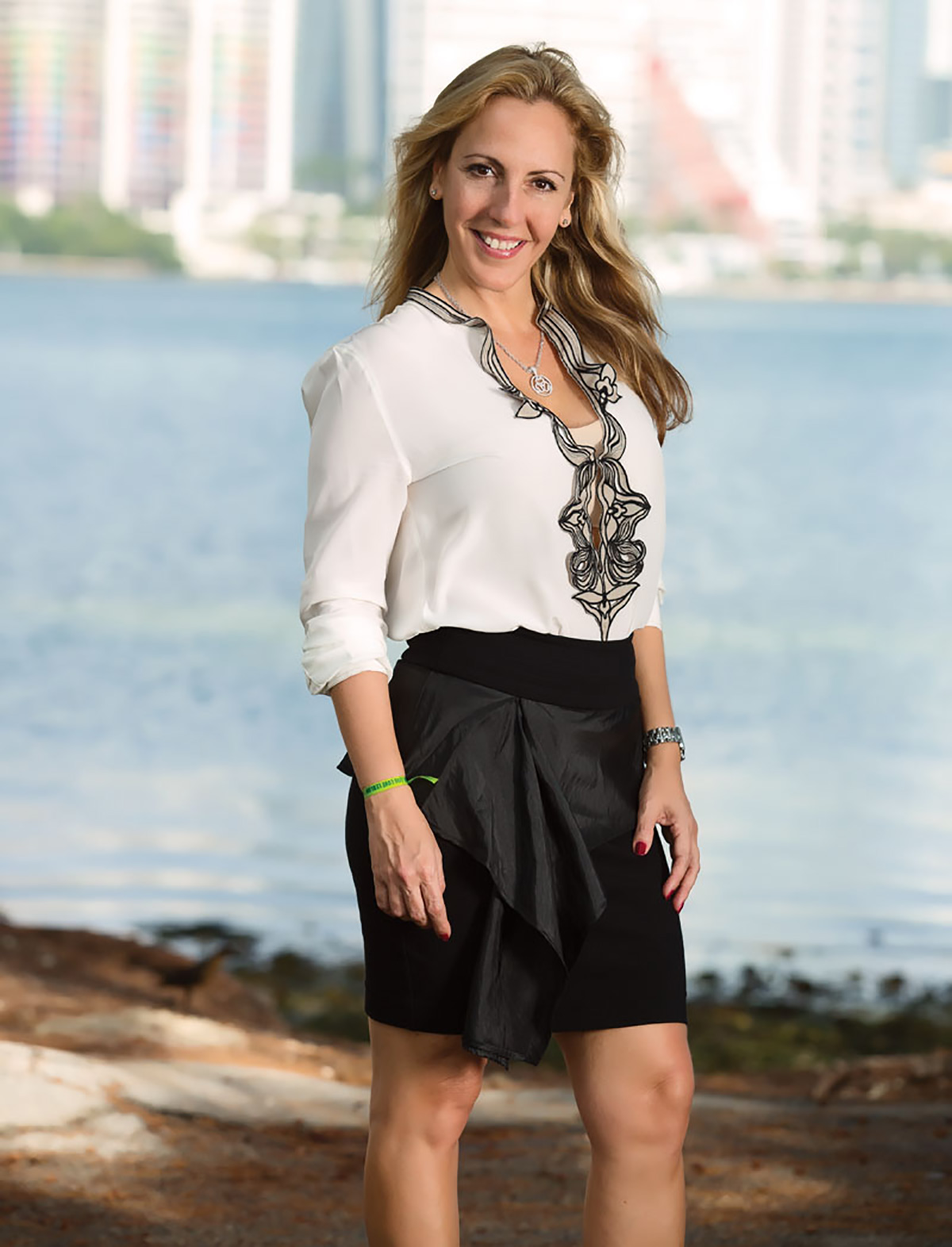 Kari Fernandez
Related Realty
786.286.2259
[email protected]
IconBayResidences.com
With well over a decade in the business, Kari Fernandez has had a hand in the buying and selling of countless properties. But she's quick to tell you that her favorite is always the one she's currently marketing. "I'm really impressed with IconBay," she reveals. It's easy to see why: The latest offering from The Related Group, IconBay's residences all have water views and private elevators, as well as a sweet array of amenities and a choice bayfront location. With a background in business and administration, combined with fluency in several languages, Fernandez is uniquely positioned to impress clients with everything that life has to offer in the heart of the city. Those skills have helped her accumulate a stellar record, with over $90 million in sales in 2012 at IconBay and other Related developments such as MyBrickell and Millecento, earning her the title of "Top Producer" at the firm.
Dream Home Musts: "A waterfront view!"
Inside Tip For Buyers: "Location and price! For pre-construction properties, I tell buyers to look at the developer and their track record."
Inside Tip For Sellers: "If you want to sell, price it right and stage it…that's sure to work."
Predictions For 2013: "The South Florida market will continue to grow with buyers from all over the world seeking to invest at still reasonable prices within a secure climate. Plus, I think property values will continue to increase steadily because Miami is an ideal American city!"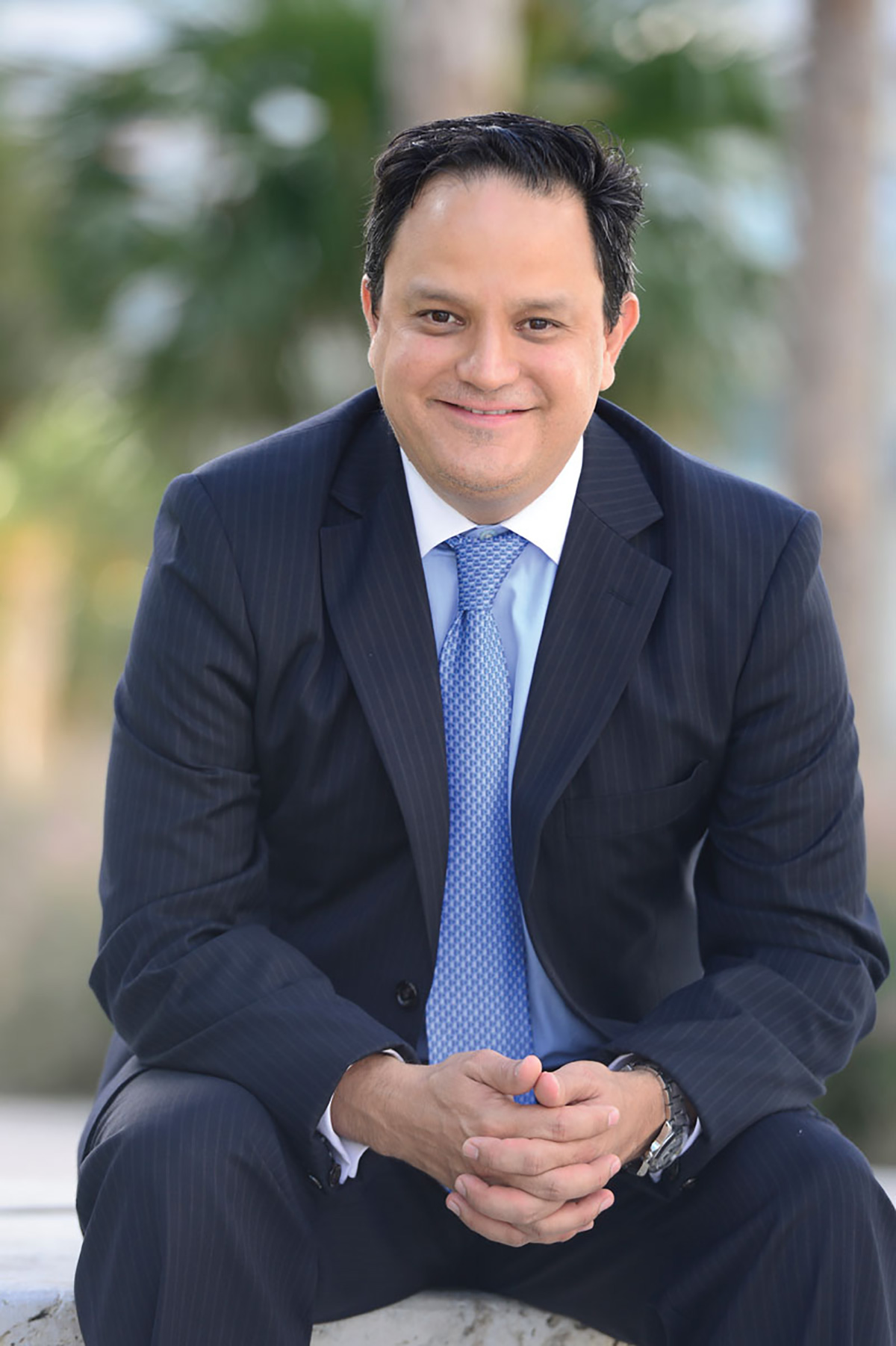 Nelson A. Rios
BrickellHouse/Cervera Real Estate
305.986.6275
[email protected]
BrickellHouse.com; NelsonRios.com
Nelson Rios believes in going the extra mile. "I don't limit myself just to help buyers and sellers find a home that could be called the perfect investment; I give them even more by offering assistance in everything like finding a decorator or hiring a handyman," he says. "If they just need a place to relax or a nice restaurant, I'm there to offer my experience and make recommendations." This customer-oriented attitude may go some way toward explaining Rios' stellar success at BrickellHouse, a pre-construction project with 374 residences, where he and his sales team have sold over 90% of the inventory in less than 9 months, then proceeded to convert 100% of their reservations to contracts in less than 45 days. "Real estate has been always my passion," Rios admits. "I feel so inspired when a great deal comes together!"
Dream Home Musts: "I think the perfect chef's kitchen with a view of an amazing infinity pool is one of the ultimate luxuries in life."
Inside Tip For Buyers: "Always keep in mind the golden rule of real estate: location, location, location. Nearly everything else about a property you can change, renovate or re-imagine, but you can't ever change where the property actually is."
Inside Tip For Sellers: "Make sure to keep the property neat and ready to be shown at anytime. Strive to show the type of property you'd be excited to see yourself. "
Predictions For 2013: "For South Florida, I'm very positive that the market will be continue to improve and grow. I can't wait, because it's sure to be amazing!"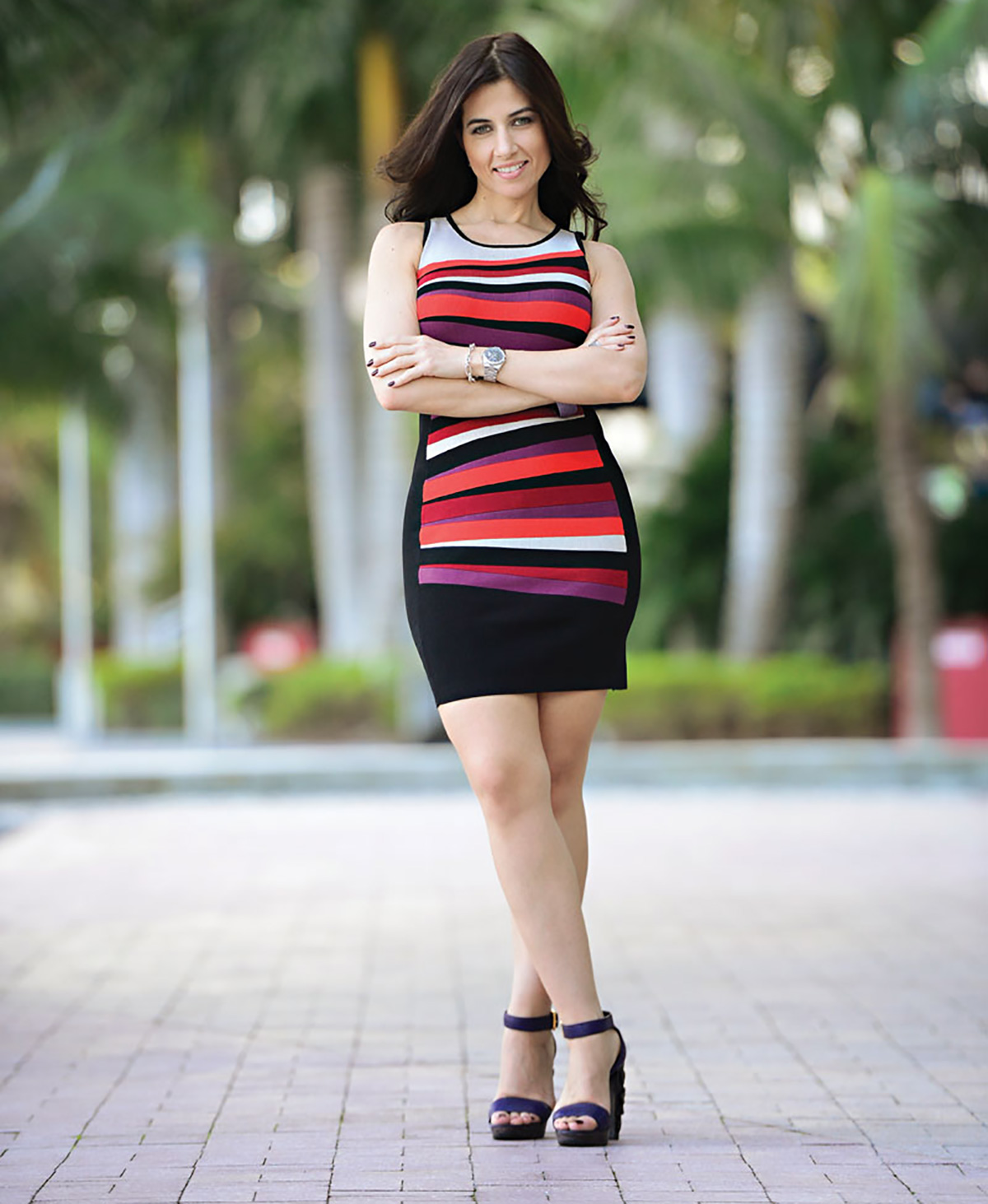 Brenda Bichili
Cervera Real Estate, Inc.
305.206.5048
[email protected]
Cervera.com
Brenda Bichili was all set for a career as a special education teacher when she met a role model who transformed her plans for her life: Alice Cervera, Jr. "When I first met her, I knew instantly that I wanted to become the woman she represented…an empowering woman, loyal partner, amazing mother and wonderful wife." Cervera urged Bichili to get her real estate license in what proved to be a deeply insightful move. Bichili went on to earn acclaim as a "Top Producer" for her work with the One Miami development. "My calling in life is to help others, and to me there's nothing more gratifying than to know I have made a difference or placed a smile on someone's face," she says. "My clients will tell you how I sometimes talk them out of selling or buying a property…when I'm with a client, in my heart, they're family."
Dream Home Musts: "A nice backyard with a detached man cave is very important. My better half and I always make fun with this topic but I'm starting to agree with him. Every household needs one."
Inside Tip For Buyers: "When you walk into the property and your inner feelings tell you, 'This is the one!' — buy it!"
Inside Tip For Sellers: "Don't overstock the property. Try to make it as bare as possible so prospective buyers can envision themselves in the home with their belongings."
Predictions For 2013: "Both international and local buyers are increasingly enjoying the live-work-play comforts that our urban areas have to offer. In 2013, all the hard work that our city, developers and realtors have put in is going to start to show."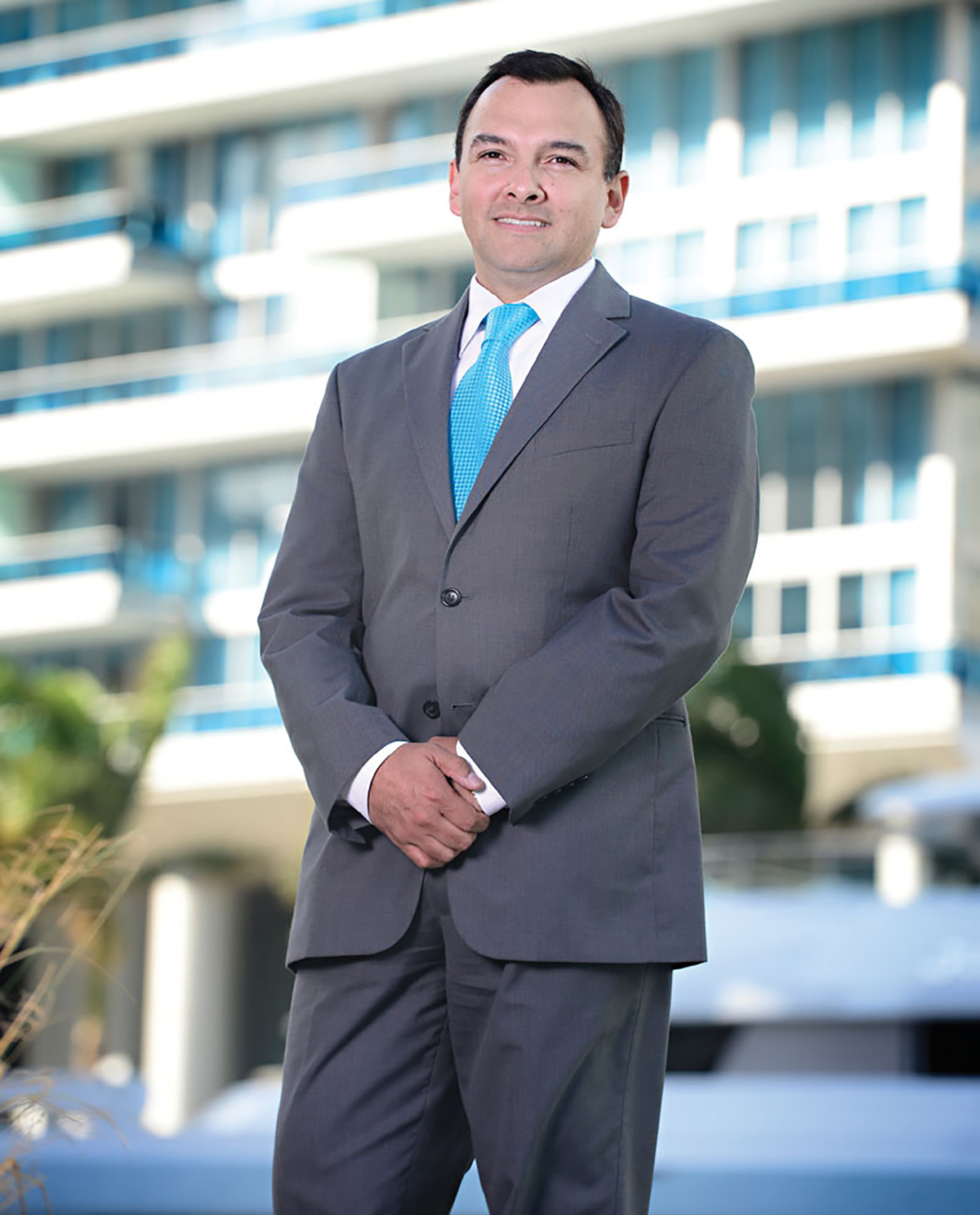 Ivan Ochoa
Related ISG
305.773.1816
[email protected]
Vizcayne.com
Ivan Ochoa knows how to deal with a challenge. When diagnosed with cancer, the former IT executive fought back and won. When Hurricane Katrina struck in 2005, throwing the insurance business into crisis and affecting a host of real estate deals, Ochoa rolled up his sleeves and started working his network of brokers, offering both colleagues and buyers much-needed confidence and support. Indeed, it's the interpersonal side of the work that Ochoa loves most about his job at Vizcayne. "I love touring the property, showing brokers and buyers the wonderful building and all its amenities." Ochoa's other-centered approach certainly shows that what goes around, comes around: The realtor is now a multimillion-dollar top producer at the property. "I feel that more than selling or pushing a product, I give my colleagues and buyers the tools and information they need to make smart decisions on their own."
Dream Home Musts: "Resort-style buildings with amazing water views, which is what Miami is all about."
Inside Tip For Buyers: "Right now is the perfect time to purchase that property you've been thinking of buying. The real estate market is changing rapidly in Miami and inventory is absorbing very quickly."
Inside Tip For Sellers: "The market is going up and it's a good time to sell because properties are increasing in value."
Predictions For 2013: "We'll see more of the same trend we've been experiencing for the past 6 months: the market rising, inventory absorbing fast and a lot more pre-construction projects coming to the market."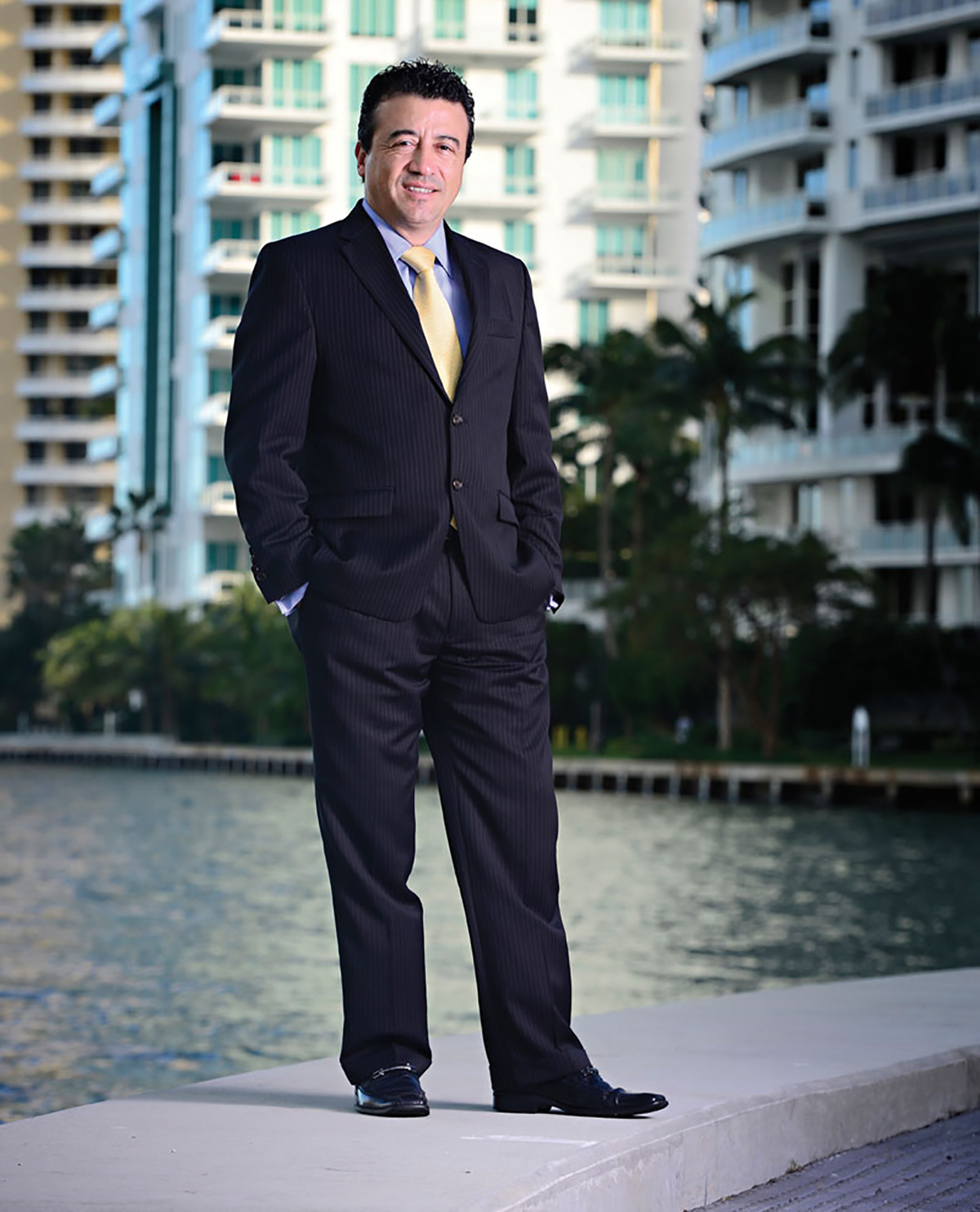 Pablo Rodriguez
Vizcayne/ISG Downtown
786.347.7440
[email protected]
Vizcayne.com
Pablo Rodriguez didn't just want to sell real estate, he wanted to get involved in a project that would help change the face of the city. He found it in Vizcayne, a luxury Downtown Miami development with stunning views of Biscayne Bay. "It had all the right components," he recalls. As it turned out, Rodriguez was a perfect fit for the development, combining experience as an architect and broker with an impressive international background that helped him work with buyers across the globe. That same experience has proved vital to weathering the recent economic storm. "The plan was to focus on those who would benefit from the difficulties here in South Florida: investors from Europe and South America." And so Rodriguez hit the road, meeting and networking with buyers from a host of different countries. Besides his great sales record, there have been other benefits: "Thanks to my job, I now have friends all over the world," he says.
Dream Home Musts: "It must be the perfect investment and include a combination of opportunity and location that may come only once in a lifetime. Finding that moment is the dream feature!"
Inside Tip For Buyers: "Every person has a different reason to purchase. Following that particular motivation and sticking to that plan is the secret of a successful purchase. My tip is not to deviate from that idea."
Inside Tip For Sellers: "Don't miss the opportunity when presented. If a buyer meets a vast majority of the seller's needs, it's usually the opportunity that every seller has been waiting for. Do not let it pass by."
Predictions For 2013: "The market is just starting to get better and it will continue to progress in South Florida for several years. Therefore, 2013 will be a year to take advantage of the new wave in real estate."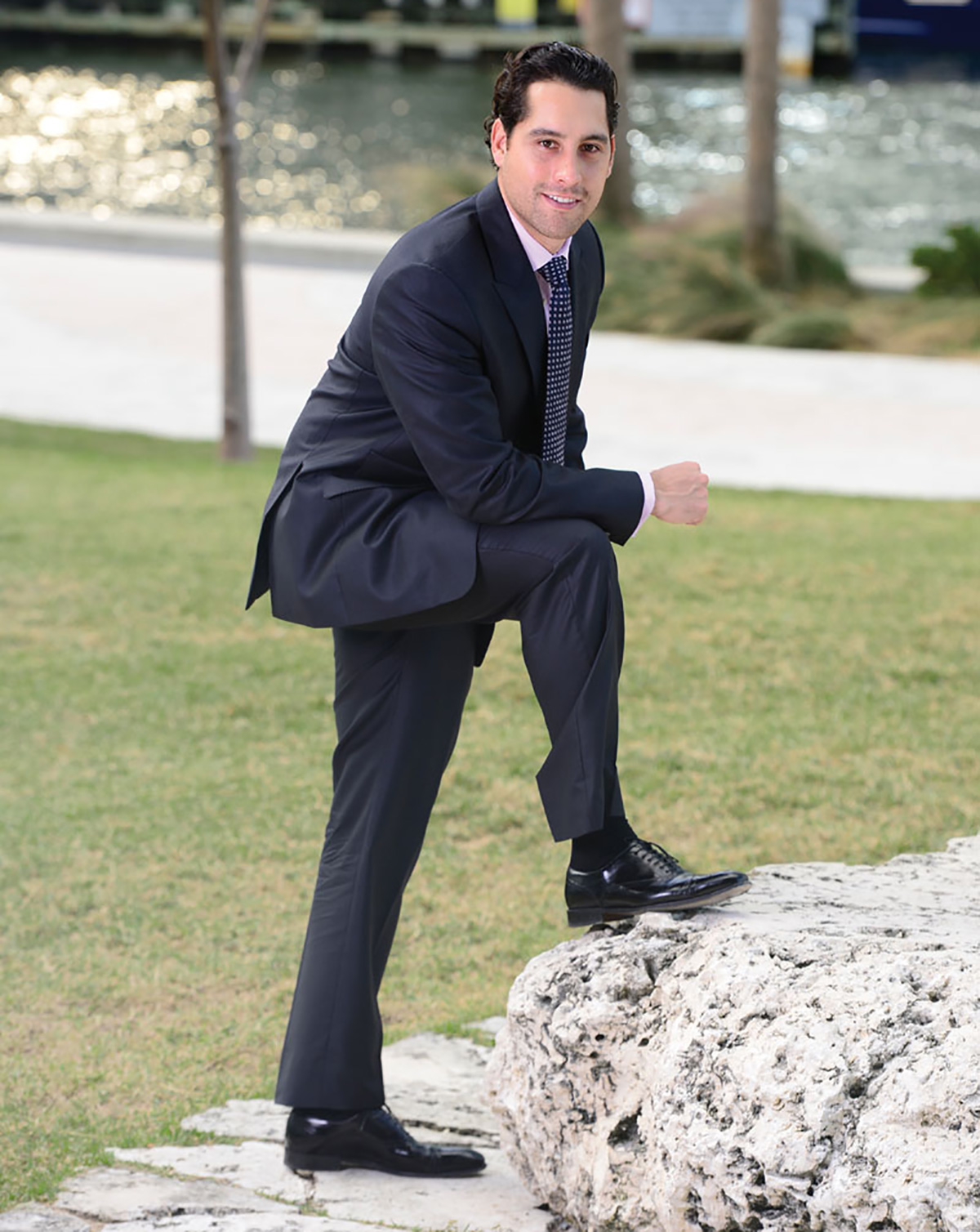 Ruedi Sieber
Sieber International
786.527.3138
[email protected]
SieberInternational.com
When it comes to making a sound investment, Ruedi Sieber's money is still on real estate. And with an impressive background in banking and investment, he's well-positioned to know. "Real estate is a tangible investment asset for clients around the world who want to have access to prime U.S. cities," he notes. Through Sieber International, he's able to help clients from across the globe manage just about every aspect of that investment — from buying and selling to rentals and property management. For Sieber, who was born and raised in Switzerland, thinking internationally has definitely paid off, particularly when the market took a turn. Having the ability to speak perfect Spanish, he was able to extend into markets such as New York and Panama, which helped him flourish during tough times. But South Florida continues to have a special appeal. "This is where south meets north," he says. "It's a perfect geographical location."
Dream Home Musts: "Definitely an oceanfront view is a must!"
Inside Tip For Buyers: "There are very good deals out there, but they may not be as available as they use to be. When working with your broker, make sure they understand your needs and what you're looking for."
Inside Tip For Sellers: "Take advantage of the rising market. Don't sell short because there are more and more clientele wanting to invest. Well-priced properties are guaranteed to sell."
Predictions For 2013: "Prices will continue to rise, demand will increase and inventory levels will be very low."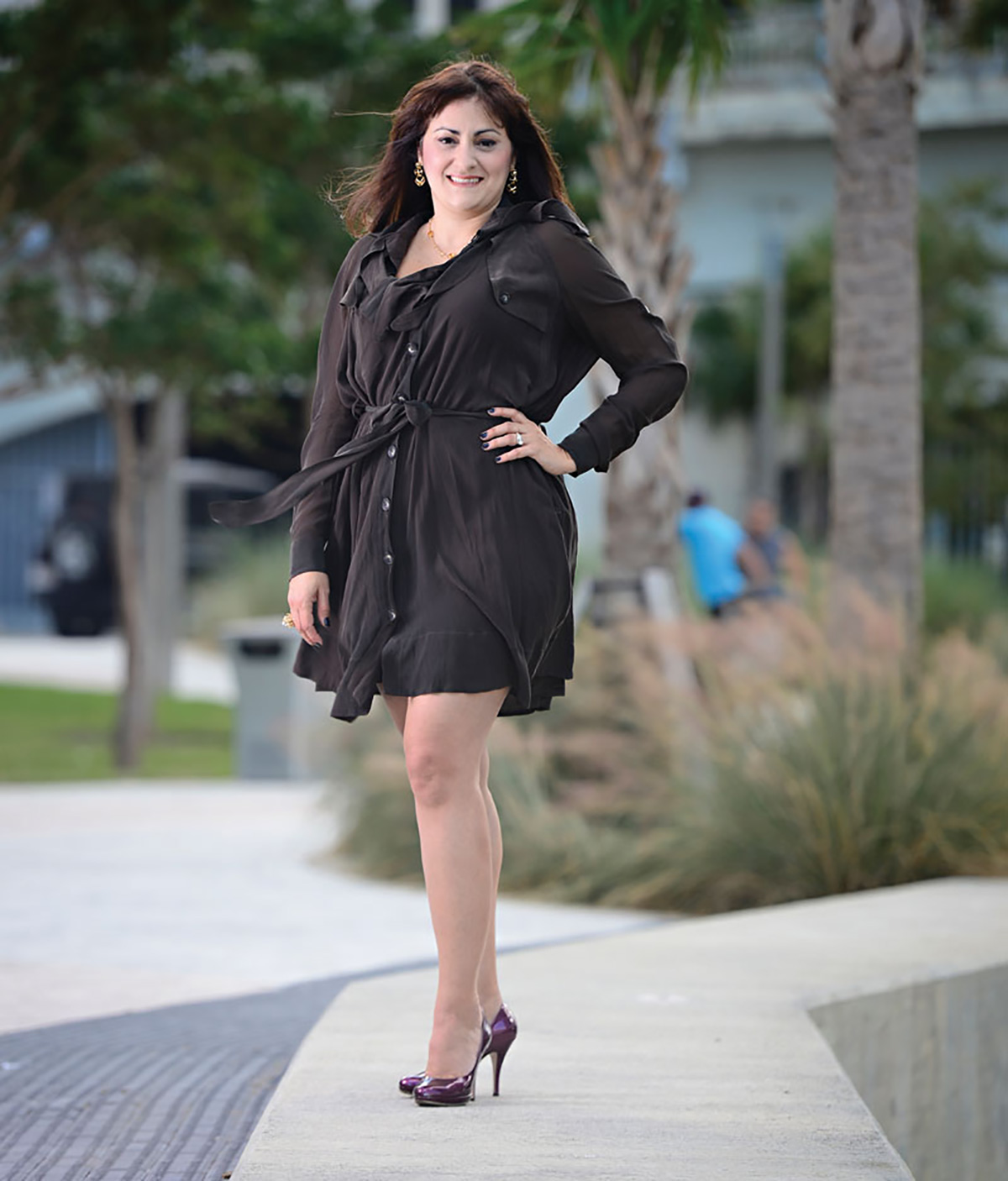 Maria Antonieta Laviosa
Concept International Realty
786.329.5690
[email protected]
CIRMiami.com
Talk about a success story: When Maria Antonieta Laviosa started her own firm in 2007, times were tough. Since then, it's grown from a small office with just a couple of agents to triple the locations and more than 20 realtors…as well as a property management division! Imagine that when Laviosa first arrived in Miami, she was learning a new job in a new country with a different language. So how did she overcome the challenges? "With a lot of hard work," she exclaims. Going the extra mile is a fundamental part of Laviosa's business philosophy — even if she doesn't advertise it. "Most of the time my clients don't know that I go beyond my duties to make sure that they have no worries with their properties, closings, inspections, insurance and more," she admits.
Dream Home Musts: "A large terrace in a condo with a combination view of the city with Biscayne Bay and the ocean, from at least the 30th Floor!"
Inside Tip For Buyers: "Besides location, which is the most important thing to for any property, I believe that each property has a particular buyer and definitely goes to the buyer's instinct — what's good for one buyer, may not be good for another."
Inside Tip For Sellers: "If you list with the right price, it will sell in no time."
Predictions For 2013: "I can only think of amazing things for 2013. The prices will keep increasing, especially in Downtown Miami and its surrounding neighborhoods. The international investors will keep coming, and the locals will be motivated to buy as well."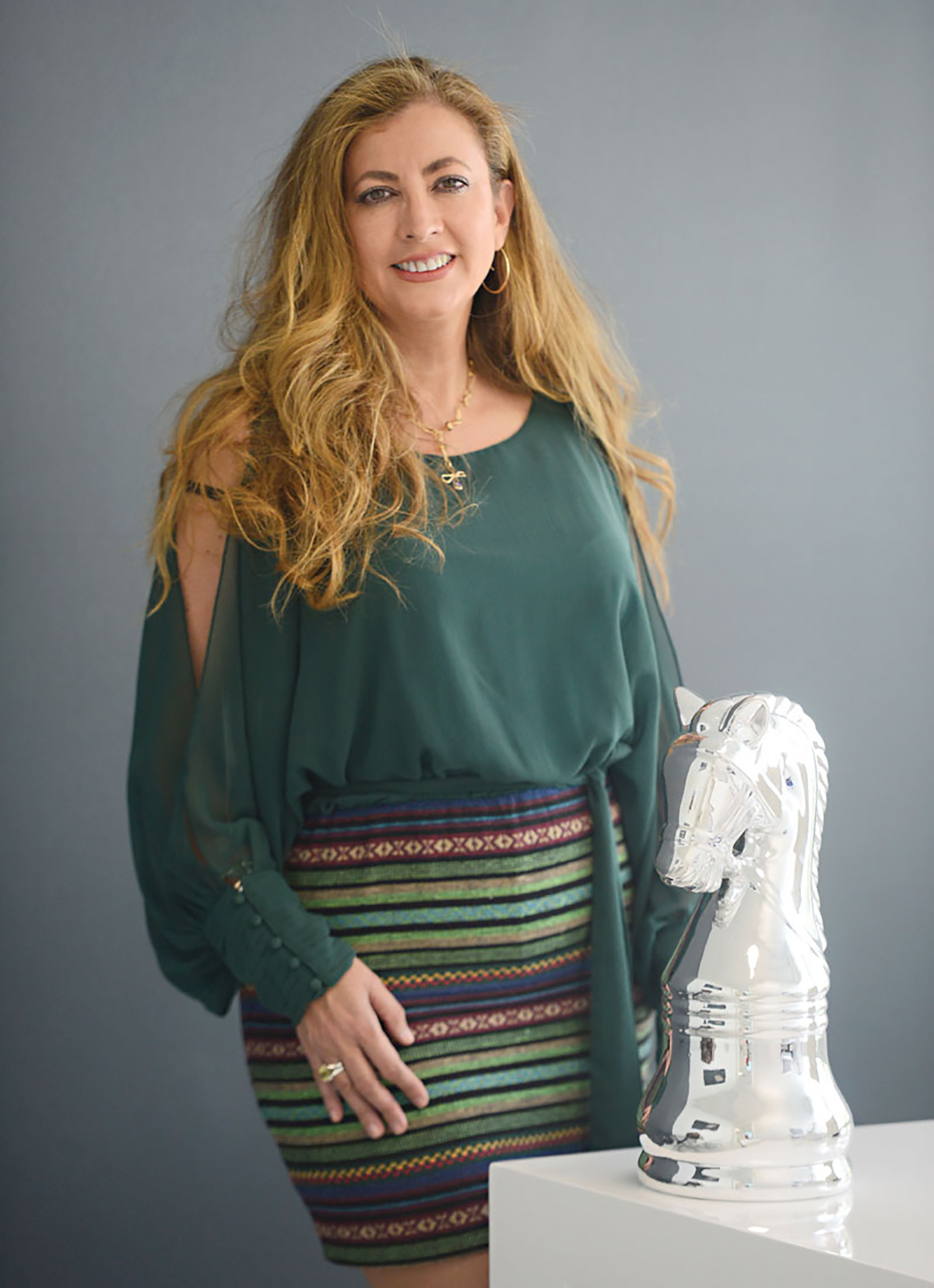 Jacky Londono
Morgan Whitney Real Estate
305.345.3738
[email protected]
JackyLondono.com
For Jacky Londono, success is not an accident — it's the result of her commitment to hard work, professionalism and great skills. With 16 years of real estate experience, she's earned a proven track record for negotiating every dollar for her clients, a skill she perfected with her business degree and experience as OC for Levi Strauss Latin America. She also understands the difference between investing a client's money and spending it, a fundamental distinction that helps set her and her team apart from the competition. It's that team — a group of residential specialists with fluency in English, Spanish, French and Italian — who provide the supporting information her clients need to make a savvy investment. "I believe every client should have a white-glove experience, whether they're buying a $100,000 apartment or a $10 million shopping center," Londono says. "We're the 'private bank' of real estate."
Dream Home Musts: "For residential clients, our dream is that they make money when they buy, so they can feel good adding dream features. For our commercial clients, we love a positive cash-flow, appreciation, upside potential and tax-estate protection."
Inside Scoop For Buyers: "A savvy buyer will act on a good investment; our team's job is to relentlessly find those investments."
Inside Scoop For Sellers: "Take advantage of the tax, exit and estate planning strategy of a 1031 exchange and a Real Estate Trust."
Predictions For 2013: "Long-awaited immigration reform will open the door to other countries, streamlining the process for visas and requiring minimal investment amounts. This will certainly have a positive impact on our local multi-ethnic community."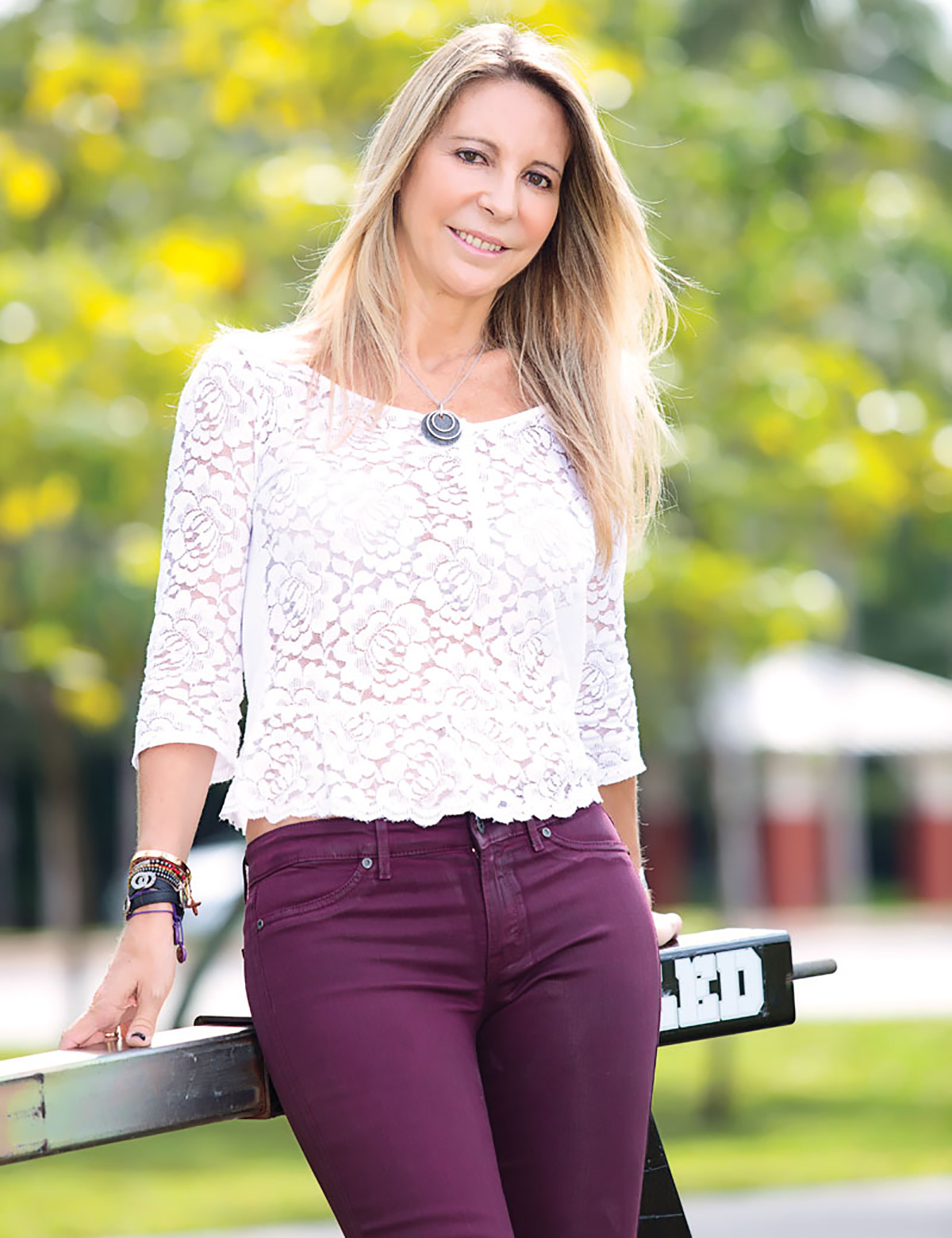 Giulietta Ulloa
EWM Realtors
305.710.6620
[email protected]
GiuliettaUlloa.com
Giulietta Ulloa is loving life. This past year, she's beat her previous record, selling numerous apartments in the pre-construction phase of Key Biscayne's gorgeous new waterfront development, Oceana. It's a success that earned her "Top Producer" honors from EWM's Key Biscayne office for the second time in a row — and she's accomplished all of it while doing something she thoroughly enjoys. "I just love doing real estate," she admits. "Others consider it a job, but for me it's a way to enjoy life." What's more, Ulloa appreciates the opportunity her career gives her to check out the latest trends in architecture and interior design, to help her community, and most of all, to meet new people. "I truly care about people…for me, my clients have priority over any other interest, and they feel it."
Dream Home Musts: "A definite must is a bright oceanfront property with lots of sunshine all year round."
Inside Tip For Buyers: "Buying a property is an investment…but most of all, if you're looking for a place where you're going to live, look for those special details you'll enjoy day in and day out."
Inside Tip For Sellers: "Selling a property is easier if you emphasize to your realtor the great features of your home and try to keep it attractive. Use flowers and perfumes, and make it magical."
Predictions For 2013: "Real estate is booming again, but this time buyers have more knowledge and developers have learned from their previous actions. I envision 2013 as another very successful year."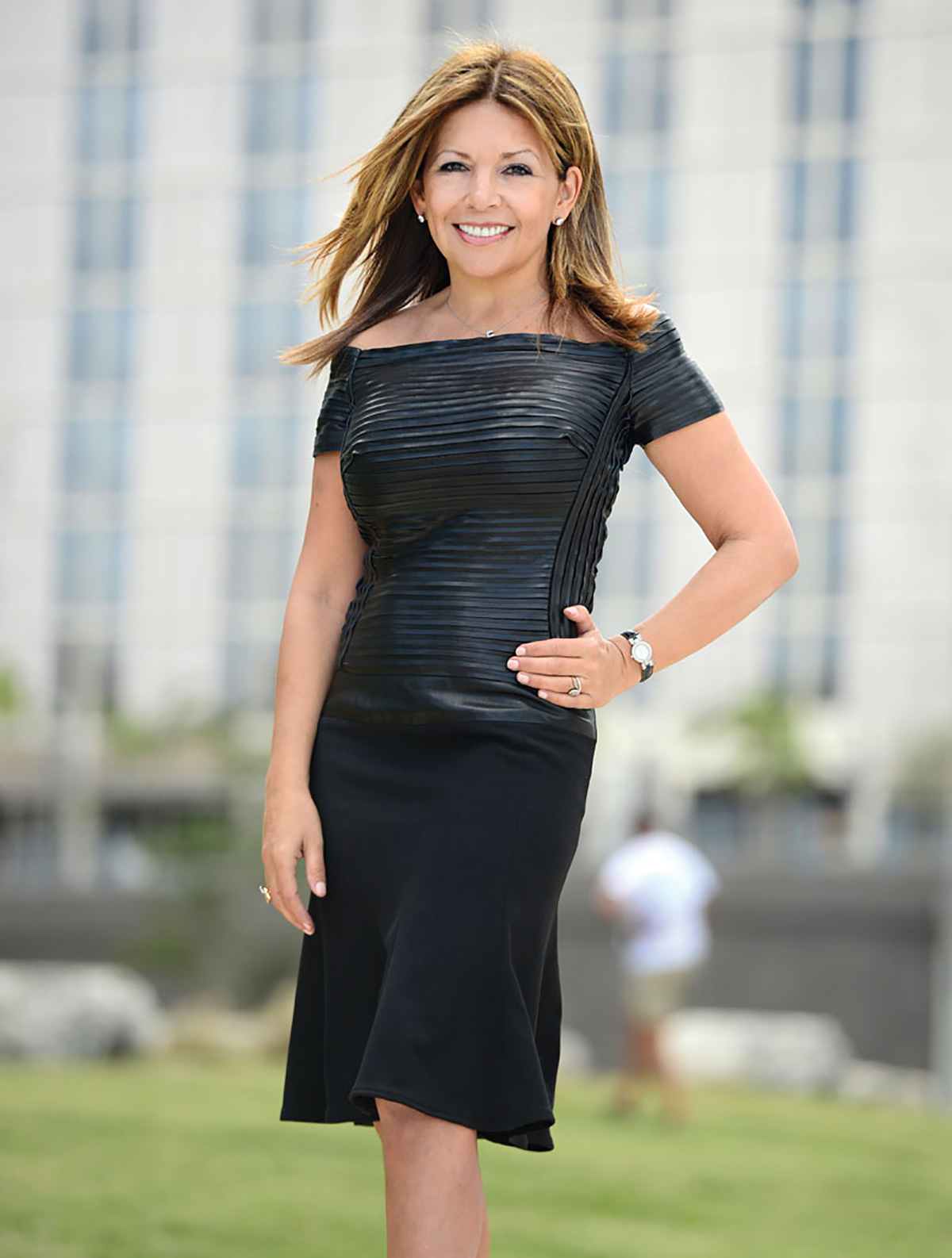 Linette Guerra
La Playa Properties Group
305.915.0148
[email protected]
LaPlaya-Properties.com
Real estate is a family affair for Linette Guerra. "My mother started La Playa Properties Group in 1996," she recalls. "Norma Guerra's strong work ethics and high professional standards are always present in my mind in every transaction I make happen." Linette Guerra entered the business at the young age of 18, and 23 years later still wakes up every morning excited to make the next deal happen. Of course, it helps that she's very good at it: This past year, La Playa sold out the 98-unit 23 Biscayne Bay hi-rise in a record 7 months. When she's not working, she loves volunteering with Big Brothers Big Sisters. "My little sister Charnice is a bright spot," she says. "Seeing the difference my family and I have made in her life makes it all the more worthwhile to make time to see her even when I'm down to my last ounce of energy."
Dream Home Musts: "Access to a huge manicured lawn with the Atlantic Ocean as a backdrop, a pristine water lagoon pool, and private oceanside restaurant all without getting into my car — all of which I just happen to have at Continuum on South Beach!"
Inside Tip For Buyers: "Choose a knowledgeable agent in your area and make informed choices. There are still amazing deals out there, you just have to find them. A great agent will save you time and money."
Inside Tip For Sellers: "With all the political turmoil going on in South America and the high real estate taxes paid in European countries, we have buyers from all over the world looking to invest. Sellers are definitely in the driver's seat!"
Predictions For 2013: "With all the prominent business and cultural events taking place in South Florida every month, Miami has been transformed into a global hub city. That being said, Miami's real estate values are still undervalued compared to its peers."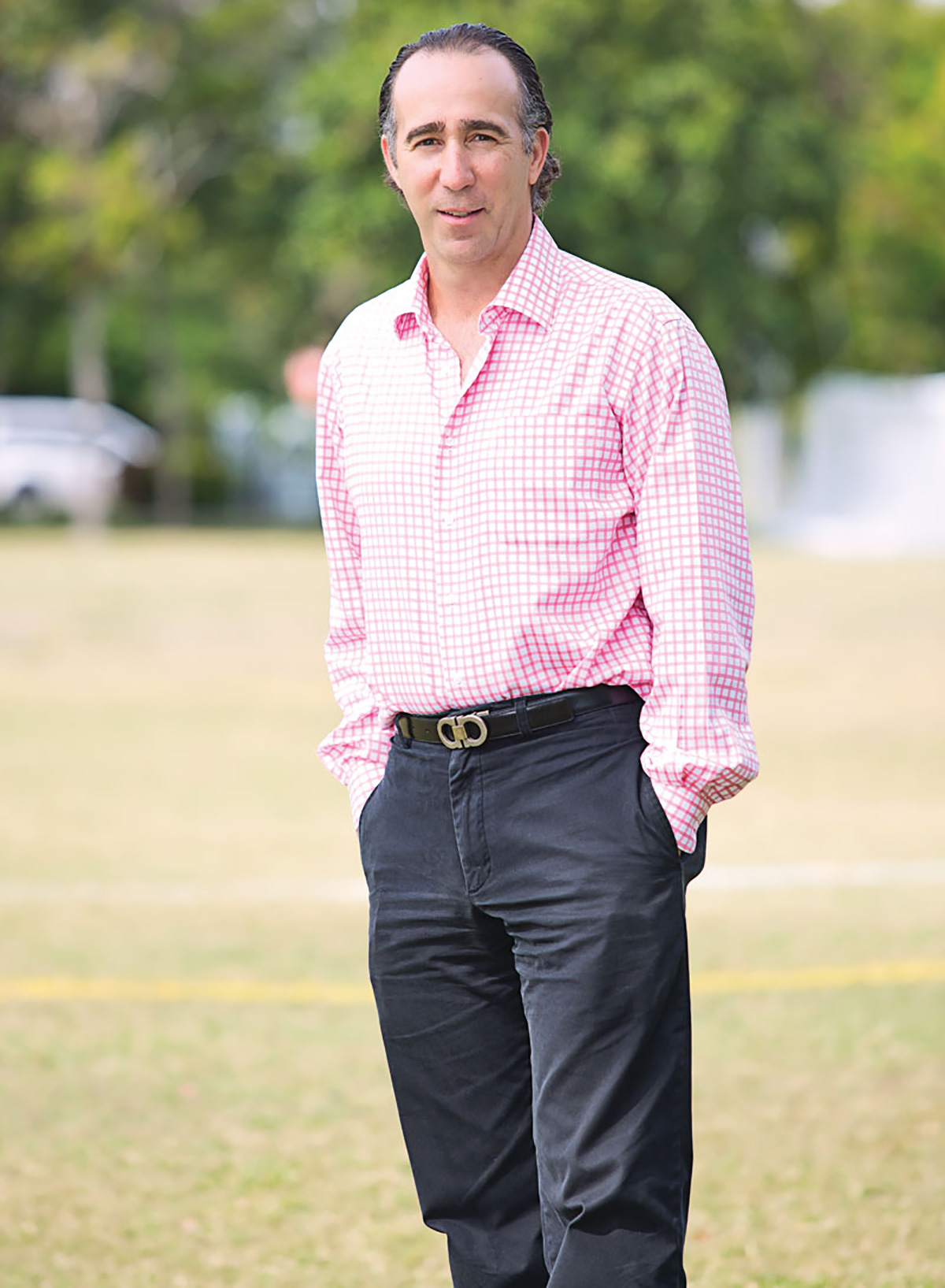 Daniel Gaviria
Great Properties Intl. Realty
305.582.4800
[email protected]
GreatPropertiesIntl.com
F or Great Properties Owner & Broker Daniel Gaviria, honesty is always the best policy — even if it means missing out on a sale. "There have been times when I've preferred to let a client know he was not making a good buy or investment," he admits. "I've never regretted it, and many clients have thanked me later for giving them good and honest advice." It's this commitment to client care that helps explain Great Properties' continued success. Gaviria's small, boutique-style company now has 80 dedicated, professional agents working in its Key Biscayne and Doral offices. "I was inspired to start a career in real estate over 20 years ago because I love the people aspect of it and enjoy putting deals together," he says. "There are very challenging moments, but I adore the career I chose and hope to be doing this for many years."
Dream Home Musts: "A location where friends, schools, restaurants and my office are all within a few minutes of my home. Of course, an ocean view is a definite plus!"
Inside Tip For Buyers: "Realistically, you should know exactly how much you can afford and have your financing lined up. Be ready to place an offer as soon as you find something you love. Things are really moving again!"
Inside Tip For Sellers: "Have an agent who will do the research and be honest with you about the correct pricing of your property, so that it will sell within a reasonable timeframe. Also, de-cluttering is very important."
Predictions For 2013: "Even more foreigners will be coming to South Florida because of the great exchange rates, declining economies and political situations in other countries. South Florida will always be desirable to Europeans and Latin Americans."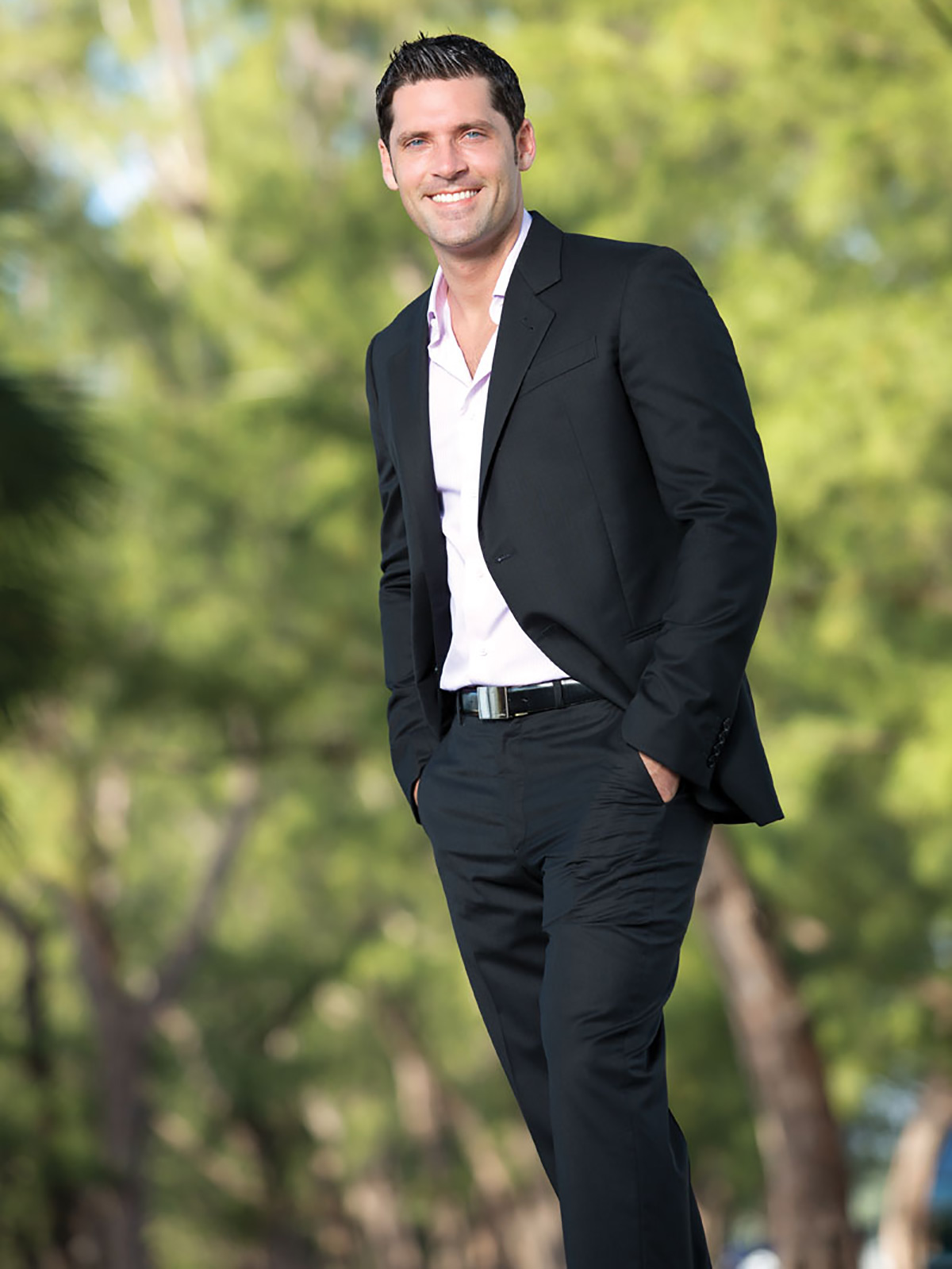 Chad Carroll
Douglas Elliman
786.762.4953
[email protected]
EllimanFlorida.com
When Chad Carroll first arrived in South Florida, he knew he had his work cut out for him starting a business from scratch. "I knew if I kept at it, I would eventually reach my goals," he recalls. Through a combination of constant networking and 7-day work weeks, Carroll did more than just succeed, leveraging his own venture into a top position with Douglas Elliman. There, he has become one of the main players in the industry, with $50 million in development and luxury sales in 2012 alone. "I've always been a businessman and saw a lot of opportunity here in Miami and had to be a part of it." He's also optimistic about what lies ahead, thanks to continuing demand from luxury buyers for larger properties, an increase in bank lending and smart moves from area developers. "I anticipate another strong year and recovery for not only the Miami market but the industry at large," he says.
Dream Home Musts: "My dream property feature is a large rooftop pool overlooking the Downtown Miami skyline."
Inside Tip For Buyers: "Investors should partner with a professional who can keep them in-the-know about choice properties before the rest of the market hears about them. Luxury buyers should look for a dream home that has every feature they want."
Inside Tip For Sellers: "The more competitive you price and market, the better chance you have of selling in a short amount of time. I'm all about marketing my properties through numerous online and print publications to help find that perfect buyer."
Predictions For 2013: "We'll see another upswing in the luxury market. I don't foresee the foreign buying frenzy slowing down anytime soon and the domestic buyers are just starting to heat up."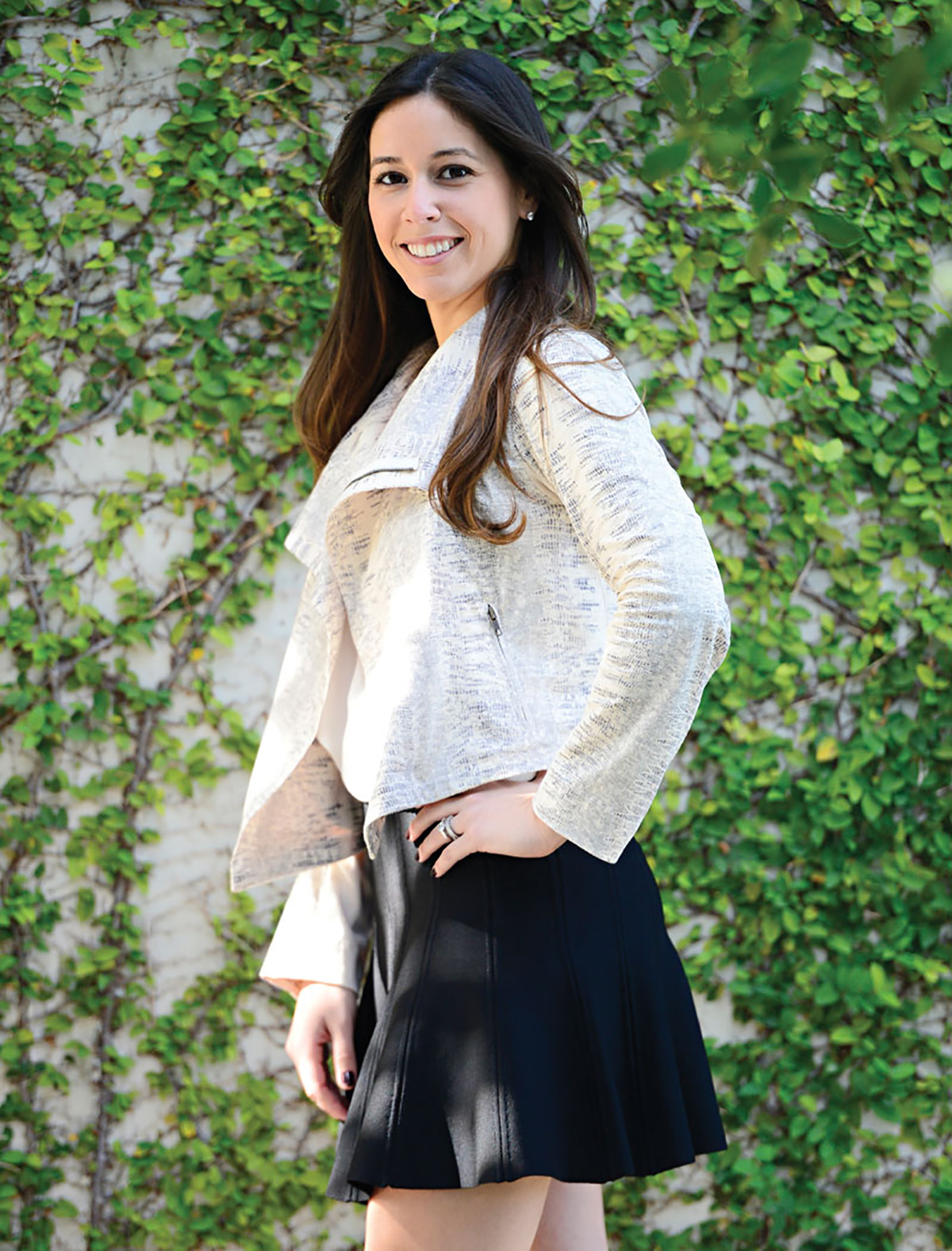 Carla DeFortuna
Fortune Int'l Realty
305.606.6629
[email protected]
FIR.com
Carla Defortuna has a great admiration for her grandfather, Jose Andres Defortuna. The Argentian immigrant moved to Miami and built Fortune Int'l Realty from the ground up. Thanks to him and her mother, Monica, and uncles, Walter & Edgardo, the family example of how hard work leads to success proved profoundly inspiring. "Without them, I wouldn't be where I am today," Defortuna admits. Knowing from childhood that she wanted to work in the family business, Defortuna sought a degree in Business Administration, working first in the company's marketing department before transitioning to real estate sales. It hasn't been easy finding her own place in the Fortune world, but Defortuna knows she'll succeed. "I know that I have to work very hard to make it, but I'm confident I have both the talent and the dedication to continue in my family's footsteps," she says. "The core values my family has instilled in me throughout my life are the same things that make Fortune a success."
Dream Home Musts: "Ideally, a great backyard for entertaining to have family and friends over, complete with a gazebo, comfy couches and a BBQ area for grilling.
Inside Tip For Buyers: "It's not just about finding the perfect home but about keeping the perfect clients for life."
Inside Tip For Sellers: "Price right, choose the right agent, and know the competition."
Predictions For 2013: "As international markets continue to get stronger, the strength of foreign currency and limited inventory will only cause an already hot Miami market to continue to surpass all expectations."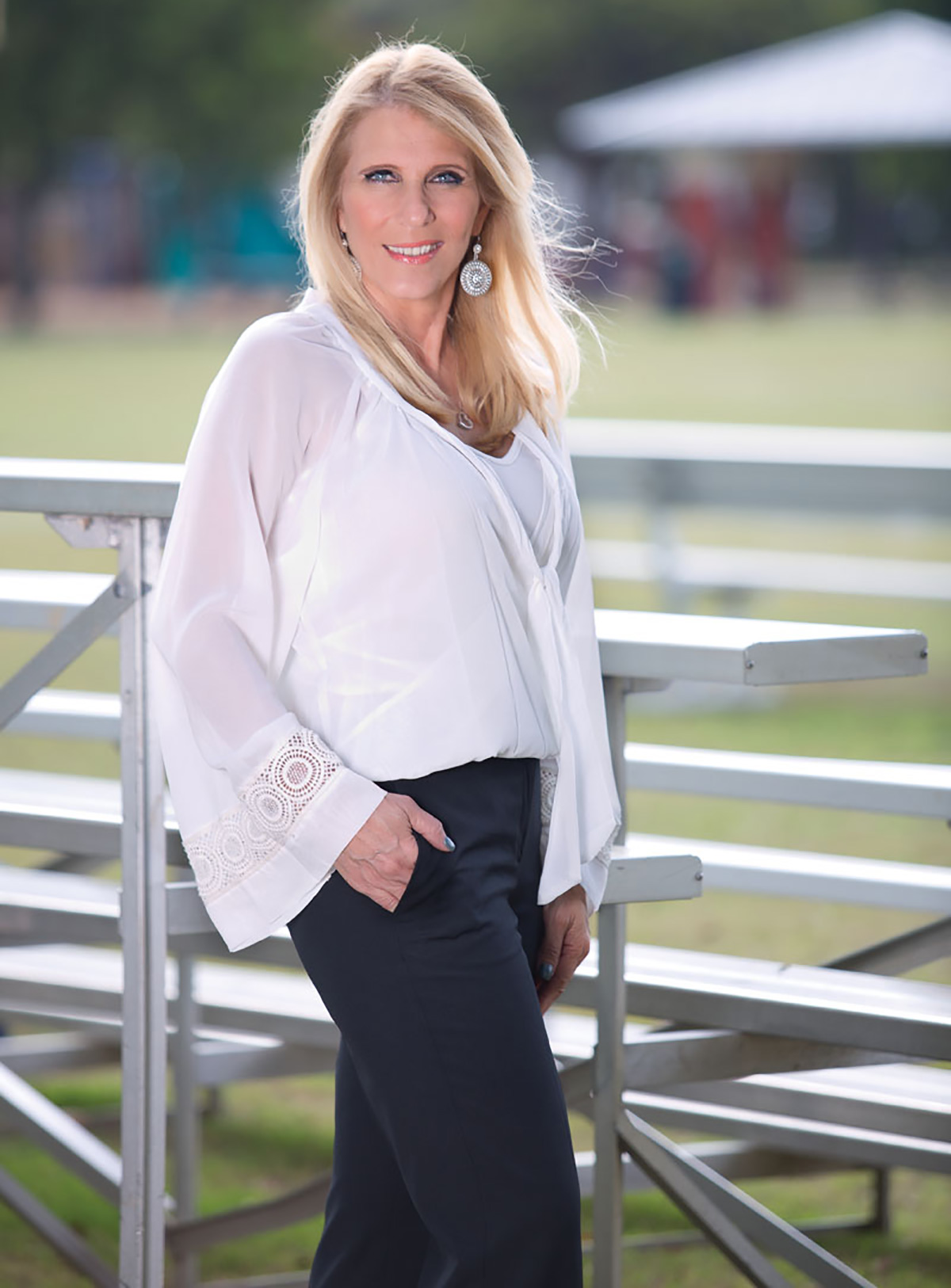 Mary Perez King
D1 Realty
786.512.3031
[email protected]
EloquenceCondo.com
Working at developer Alex Jimenez Ness's stunning Eloquence On The Bay is a unique opportunity for Maria Perez King, since it's meant getting her hands into just about every aspect of the business she loves. "My passion for real estate begins at working with the developer from a project's inception by providing input on the residences, finishes and floorplans," she says. Perez King even recommends which lifestyle amenities should be included to meet buyers' needs. Her love of the job fuels a positive outlook that she maintains even under truly challenging circumstances, like the recent real estate recession. "It allowed time to create ideas, and for marketing, developing new relationships and strengthening existing ones," she asserts. Of course, it helps that she's a multi-million dollar producer representing leading South Florida developers. "Miami real estate is among the most luxurious and desired in the country, and it's easy to see why," she says.
Dream Home Musts: "Ideally, a resort-style retreat on Biscayne Bay with boat dockage on a peninsular bayfront lot."
Inside Tip For Buyers: "This is an excellent time to buy, before prices rise."
Inside Tip For Sellers: "Look for a qualified agent to market your property. Determining the price of your home or condo is critical. A well-priced home will sell quicker, while overpricing your home is risky."
Predictions For 2013: "We're slowly starting to see the next cycle in real estate. The desire of international buyers to purchase in Miami is increasing. Undoubtedly, demand fueled by strong sales from investors, foreign buyers, U.S. and local markets will continue."