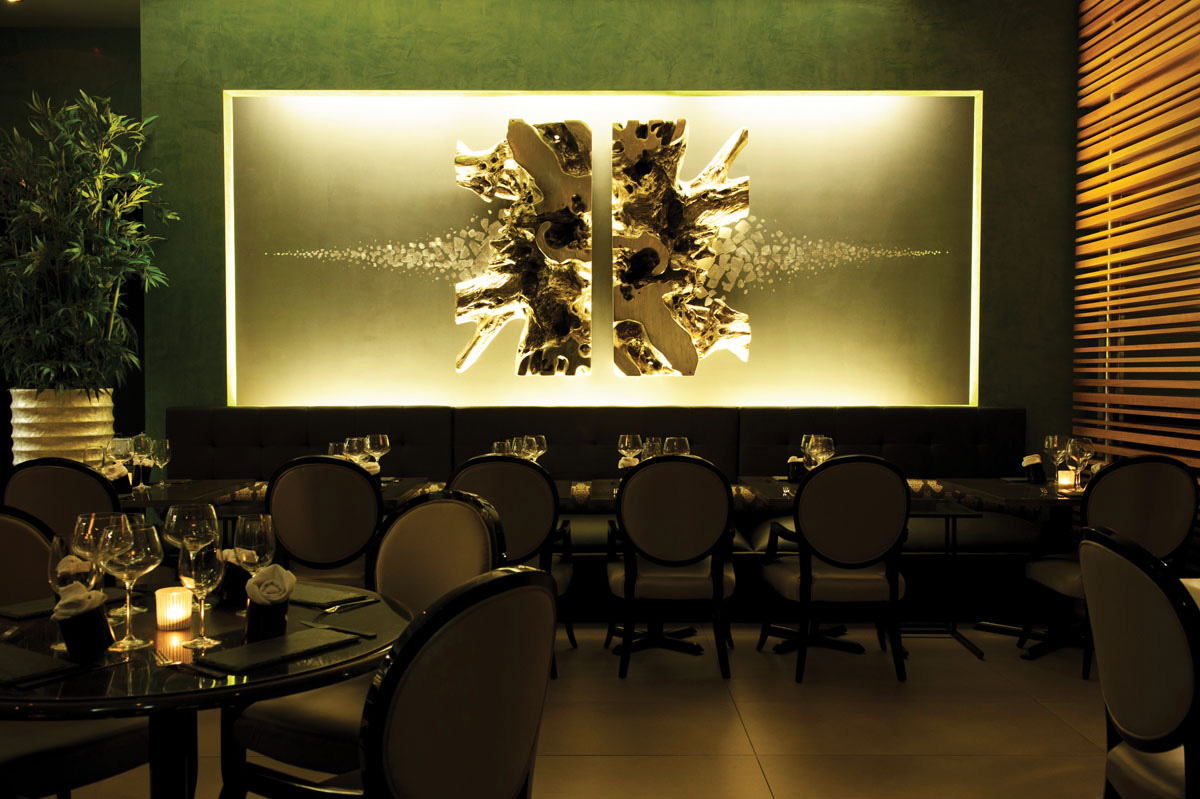 Owner & Chef Yann Rio was named Maître Restaurateur De France in 2008 after being recognized in the Michelin Guide for his restaurants in France. He has now come to Miami to indulge locals with his gastronomic prowess. Among its many lures, Nothing But The Best fuses traditional French technique with unconventional ingredients such as saffron, ginger and mint to create globally-minded fare that not only makes an impact but also satiates the most discerning of appetites; 2525 SW 3rd Ave.; 305.858.2525. — David C. Cleland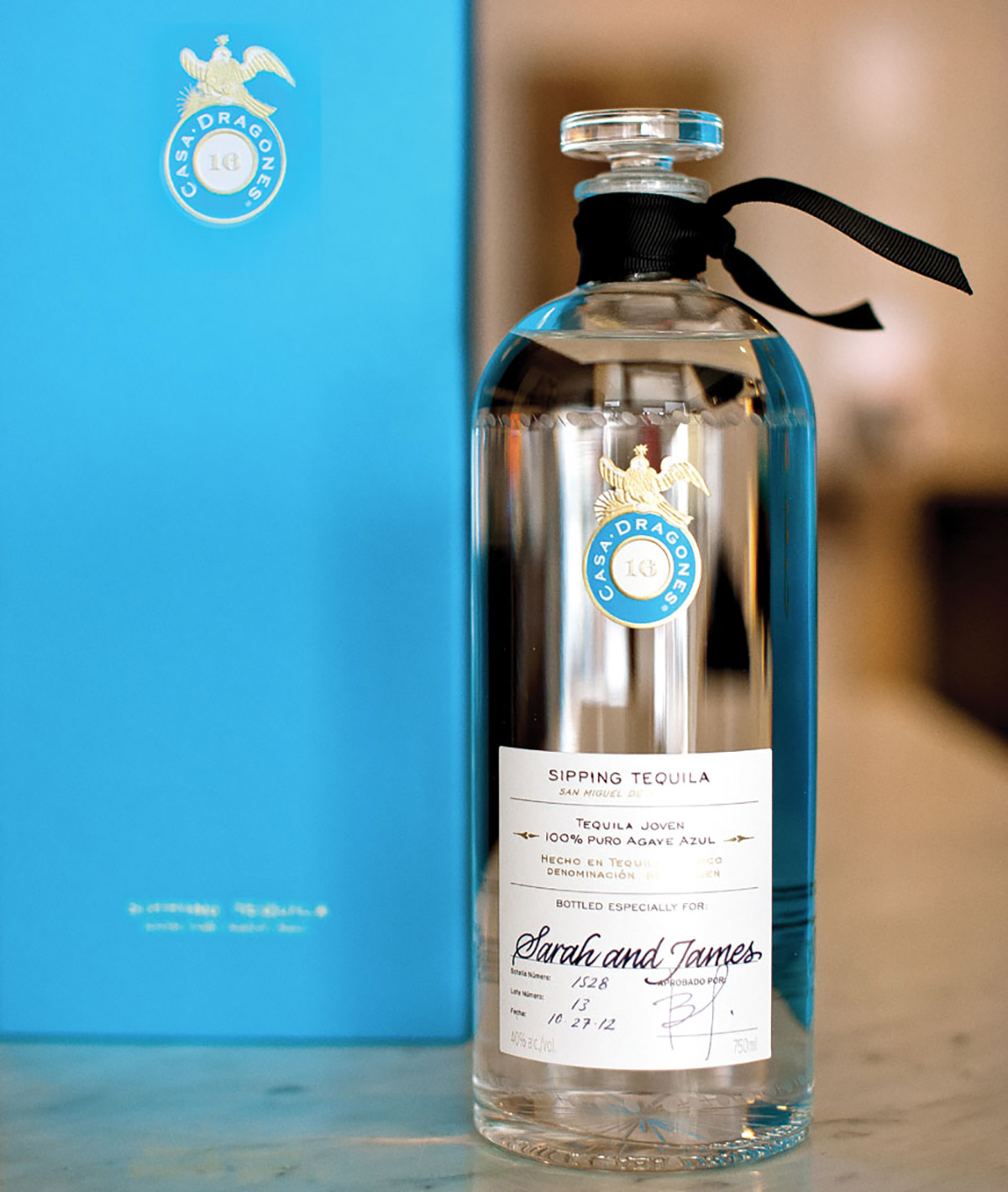 Love Potion
If saying "I love you" is hard, let handcrafted 100% Blue Agave Joven Tequila do it for you. Casa Dragones' luxury brand tequila exudes notes or vanilla and pear and finishes off the palate with traces of hazelnut. Fall in love with the distinctive and unique flavors in this slow-sipping tequila with a hint of anejo that comes individually engraved, signed and numbered. What's more, you can personalize the led-free crystal bottle by a professional calligrapher at no extra cost. A beautiful gift for your significant other, Casa Dragones is sure to get anyone drunk with love; $275; CasaDragones.com. — Carla Torres
Smooth Sailing
When my partners and I were presented with the opportunity to open an outpost of Lure Fishbar at Loews Miami Beach, we knew that we needed to bring the same quality that has earned our SoHo restaurant so much success, while also imparting a unique element to the Miami Beach location. Opening in the historic St. Moritz Tower with great views of the ocean and blessed with a big open space, we wanted to combine luxurious nautical design with incredible seafood and amazing craft cocktails. To accomplish that, we enlisted the help of the very talented cocktail guru, Robert Ferrara, to create the bar program. As we developed the menu, we worked hand-in-hand to create cocktails that are named after — and inspired by — the allure of the opulent maritime dining of the '20's and '30s. One of our big sellers is Articles Of War, which is made with Beefeater 24, Manderine Napoleon, Chamomile and Fennel Bitters, and topped with Cigar City 'Hotter Than Helles' Lager. The Catch & Release is also very popular, featuring a refreshing combination of Absolut, Dolin Blanc, fresh-pressed watermelon and orange bitters. Whether you're sitting at the bar grabbing some sushi rolls and oysters, or enjoying a great dinner, the cocktails at Lure are perfectly balanced and pair expertly with the cuisine.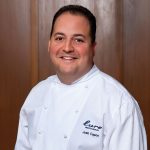 ABOUT THE AUTHOR
Josh Capon is the Executive Chef & Partner behind Lure Fishbar, B&B Winepub, El Toro Blanco in New York City and Lure Fishbar at the Loews in Miami Beach.
Under The Sea
This Valentine's Day, spoil your significant other with a night out to one of the city's best seafood destinations. Just remember to wear a bib.
Text by Carla Torres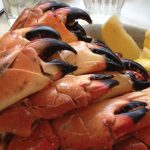 Crab Right
Joe's Stone Crab marked its landmark 100th Anniversary this year. Celebrate your own anniversary during one of the most romantic night of the year this Feb 14 with the city's best stone crabs, key lime pie and a celebrity sighting or two; JoesStoneCrab.com.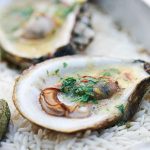 Lavish Bait
From SoHo to SoBe, Lure Fishbar has anchored at the Loews permanently. Gorgeous seafood delicacies include a carefully curated selection of jewels of the sea, as well as dressed oysters. Choose from kushi, kumomoto, beau soleil or blue point. Even the deviled eggs are dressed…in caviar; LureFishbar.com.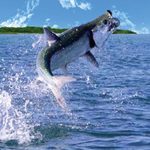 Fresh Catch
Fontainebleau has it all, including the first hotel-owned & operated fishing boat that brings fresh catch from the sea to your table at any of the resort's eateries daily. Spoil yourself with a seafood cart and tower of crustaceans at Michael Mina 74; MichaelMina.net.