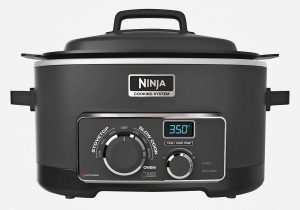 Winning Combo
Save space and open up new cooking possibilities with the Ninja 3-In-1. This gadget does just about everything you could want — from searing and slow-cooking to steam-roasting & baking. And it also does it faster, cooking in 30% less time than a conventional oven. It does everything from chili and pot roast to baking cakes…just program it and go. It'll even keep it warm for you until you get a free minute to get back to the kitchen; $200, NinjaKitchen.com.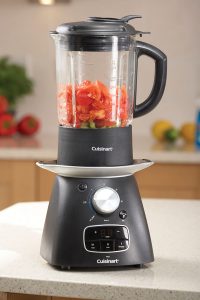 Hot Stuff
It's the ultimate comfort food: A cup of smooth, savory soup. With the Cuisinart Soup Maker, you can blend and cook it with a single device. This gizmo combines a high-powered blender with a non-stick heat plate for sautéing ingredients or simmering and boiling. Of course, it's also capable of doing regular blender duty, whipping up shakes and smoothies, so you won't have to worry about using up cabinet space with redundant equipment; $149, Cuisinart.com.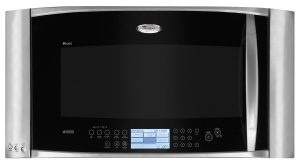 Quick Draw
Tackling a roast or casserole on a weeknight is generally a no-go. But imagine you could cut down that time commitment? The Whirlpool Velos Speedcook Oven combines microwave technology with convention oven performance, making it light years faster than conventional models. It's also smart, helping to prevent spills and scorches; $1,089, Whirlpool.com.
Planning Ahead
Face it: At the end of a long workday you've got about zero energy to devote to figuring out what to have for dinner. As a result, how often do you end up turning to pre-packaged foods or take-out menus you know are only packing on fat, sodium and really unhealthy additives? Well, it's time you found out that putting together healthy, home-cooked meals can take less time than waiting for the pizza guy, if properly planned in advance, of course. It also saves you time on trips to the grocery store. Plan a week's worth of eating, and you'll get everything you need in one trip. Knowing what you need for ingredients also reduces waste and lowers costs dramatically. If picking out 7 meals in one session sounds overwhelming, fear not: There are some great resources to help get you organized. FoodOnTheTable.com is an awesome tool for creating meal plans and puts together grocery lists for you. Get.Ziplist.com is another useful resource, allowing you to drag-and-drop recipes into mean "queues," making it easy to save and organize favorites. Schedule time each weekend for meal planning and grocery buying, and you'll be well on track to a healthier, less stressful week.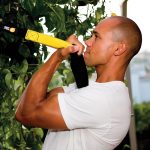 ABOUT THE AUTHOR
Marcos Anuia is a Brazilian-born Personal Trainer & Nutritionist who recently moved to South Florida to begin working on his first book in the hopes of inspiring the masses to eat healthier and live actively.