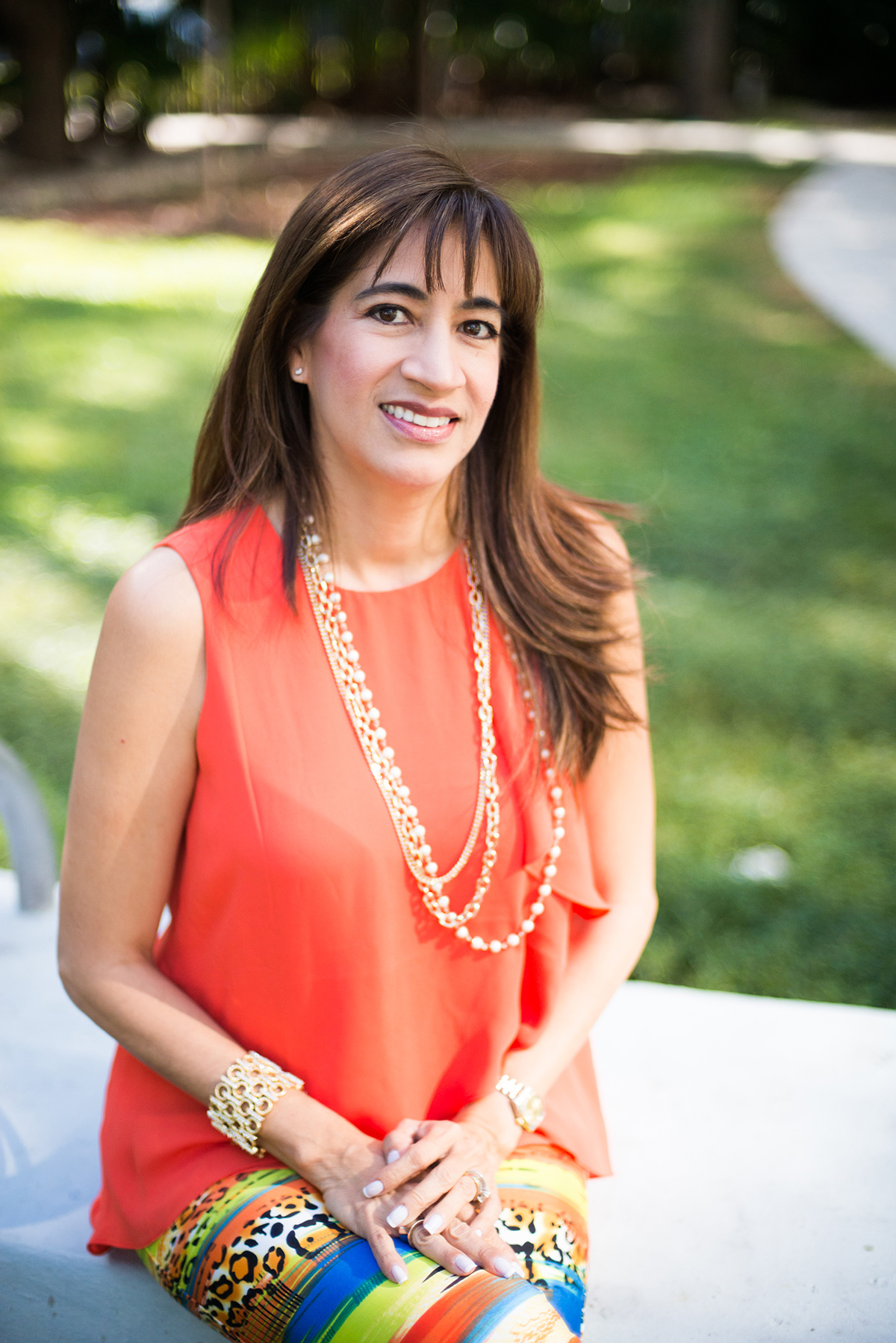 Fabiola Castro
Venegas International Group
305.219.2494
Fabiola@FabulousMiami.com
VenegasInternationalGroup.com
"The hunt for property with prospective buyers is always a thrill, and of course the day you can hand one the keys to them is second to none," says Fabiola Castro. When she was a kid, she grew up in a neighborhood where all the houses were different. "I was fascinated by the different designs," she says. She loved to visit friend's houses and estimate the values of the properties in the neighborhood. After many years in real estate, she has learned that by identifying what customers are looking for and closely watching the market, she can find what best matches with a desired property. "This works with renters, first-time buyers, investors and families alike," she says. "I care for my clients like they are family, so I try to always to be available and tell them the truth about the market." Future plans include increasing her team of real estate professionals, mortgage lenders, title companies and augmenting market awareness for Venegas International Group and Fabulous Miami Properties.
Advice For Buyers: "Contact a mortgage lender first, so you know what you qualify for. If you don't have one, then contact a real estate professional for guidance."
Advice For Sellers: "Selling a home involves a good deal of money, stringent legal requirements and the potential for costly mistakes. Carefully interview and hire the right realtor. Don't devalue their expertise and hard work by asking to reduce their commission."
Predictions For 2015: "The home market will strengthen along with the economy, while home appreciation will keep increasing. Also, homebuilding is expected to ramp up by about 20%."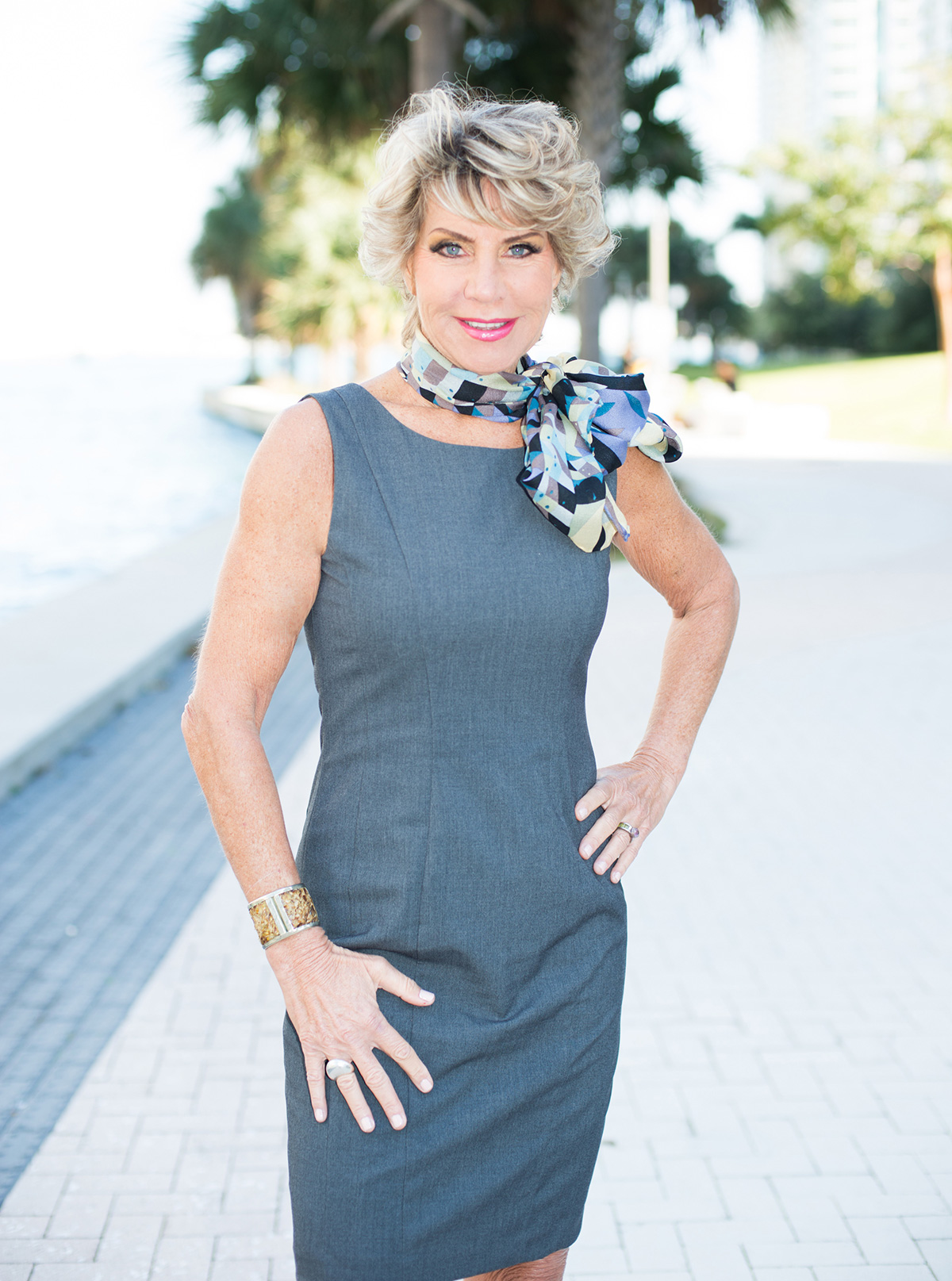 Hope Gainer
Venegas International Group
305.785.5501
Hope@VenegasInternationalGroup.com
HopeMiamiRealEstateServices.com
Hope Gainer recently created the new Sports, Arts & Entertainment Division for Venegas International Group, of which she is the Managing Director. "I felt there was a need in the marketplace to really up the VIP level of service for the distinct niches of society like professional athletes, entertainers and art collectors who require special attention with their demanding schedules and desires," she says. "I like to provide a turnkey service for my clients so that they don't need to worry about any details from property management to interior design to offering them a social calendar and agenda that suits their needs and desires," she says. She also advises them on other luxury purchases when required, such as yachts, jets, art, fine wine and the like — basically, the full lifestyle package. "My job and relationships are ongoing and clients become friends as I continue to provide whatever they need, whenever and wherever," she says.
Advice For Buyers: "Don't miss opportunities as development moves up the coastline to Surfside and Hollywood, going through gentrification, as well as Ft. Lauderdale."
Advice For Sellers: "A wealthy European investor friend of mine says: 'You never lose money making money.' Don't worry whether you're at the top of the market or not. Be happy making a nice profit."
Predictions For 2015: "More investors from China and India are coming with big money to buy up whatever they can for investment purposes. They also have the goal to acquire investment visas so their children can go to school in America. Also on my radar is wealthy, oil-rich Azerbaijan."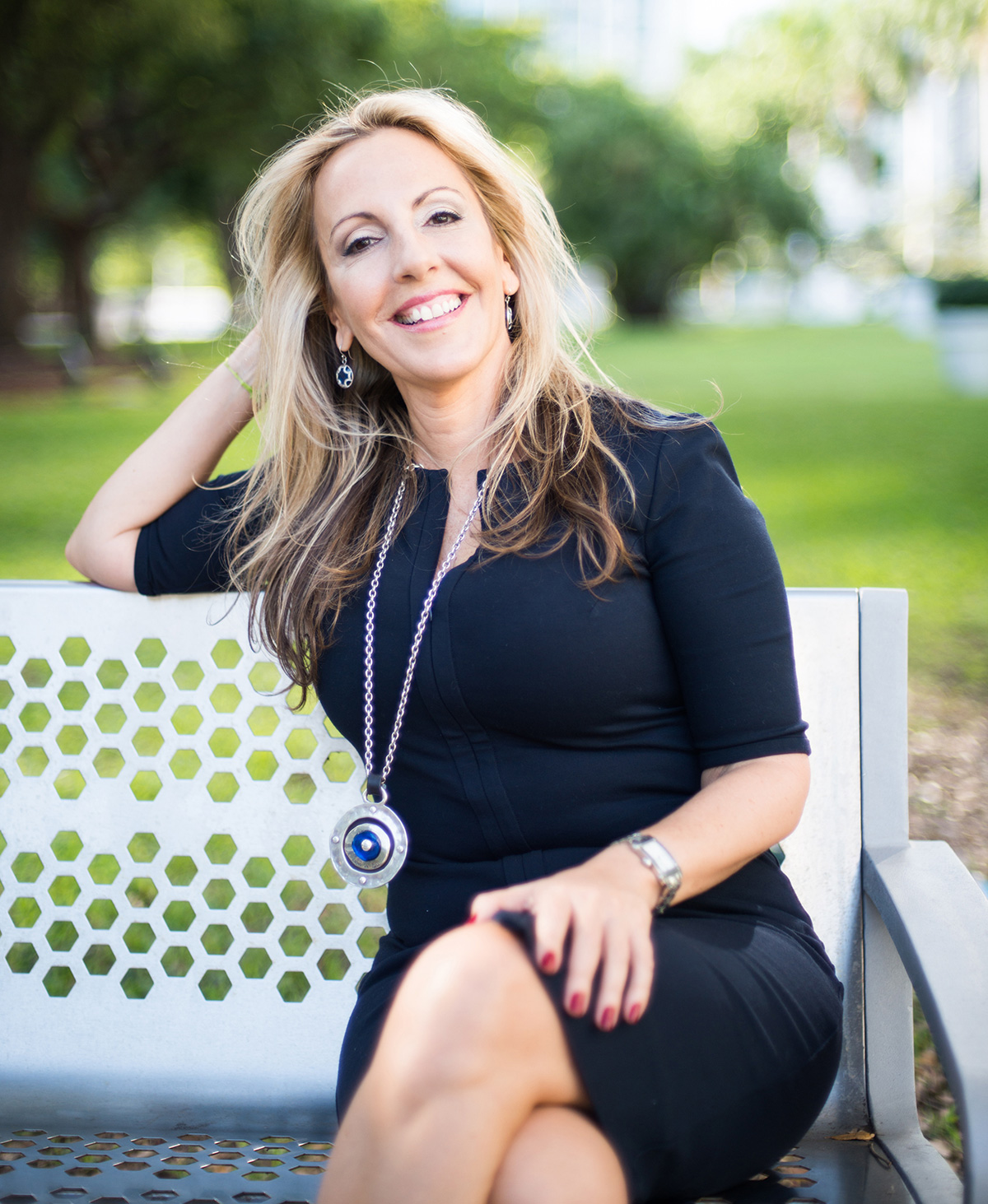 Kari Fernandez
The Related Group
786.286.2259
KariFernan@Gmail.com
BrickellHeights.com
Growing up, Kari Fernandez was always comfortable making friends. "This skill has given me an advantage when it comes to making and maintaining relationships with brokers and buyers," says the Sales Director of Brickell Heights. She especially likes interacting with clients from different cultures and backgrounds. "Connecting with them on a personal level where I get an inside perspective on their stories is always interesting and fun," she says. Fernandez prides herself on her always-positive attitude and readiness to answer demands and cater to client needs. "Being a part of such a reputable company like Related Group, a leader in the real estate industry, I'm constantly evolving," she says. "I keep on top of what's going on in the real estate market and the economic factors that might influence it. I continuously develop sales platforms that will benefit the projects and sales teams that I direct to effectively achieve our goals."
Advice For Buyers: "When buying pre-construction, knowing the developer's history is crucial in this market."
Advice For Sellers: "When selling a property, stage it well — the first impression is a determining factor. Also, price it competitively if you want to sell fast."
Predictions For 2015: "Real estate keeps growing strong as Miami is becoming a cultural hub and the focus of various markets while the city continues to evolve as a sophisticated urban oasis."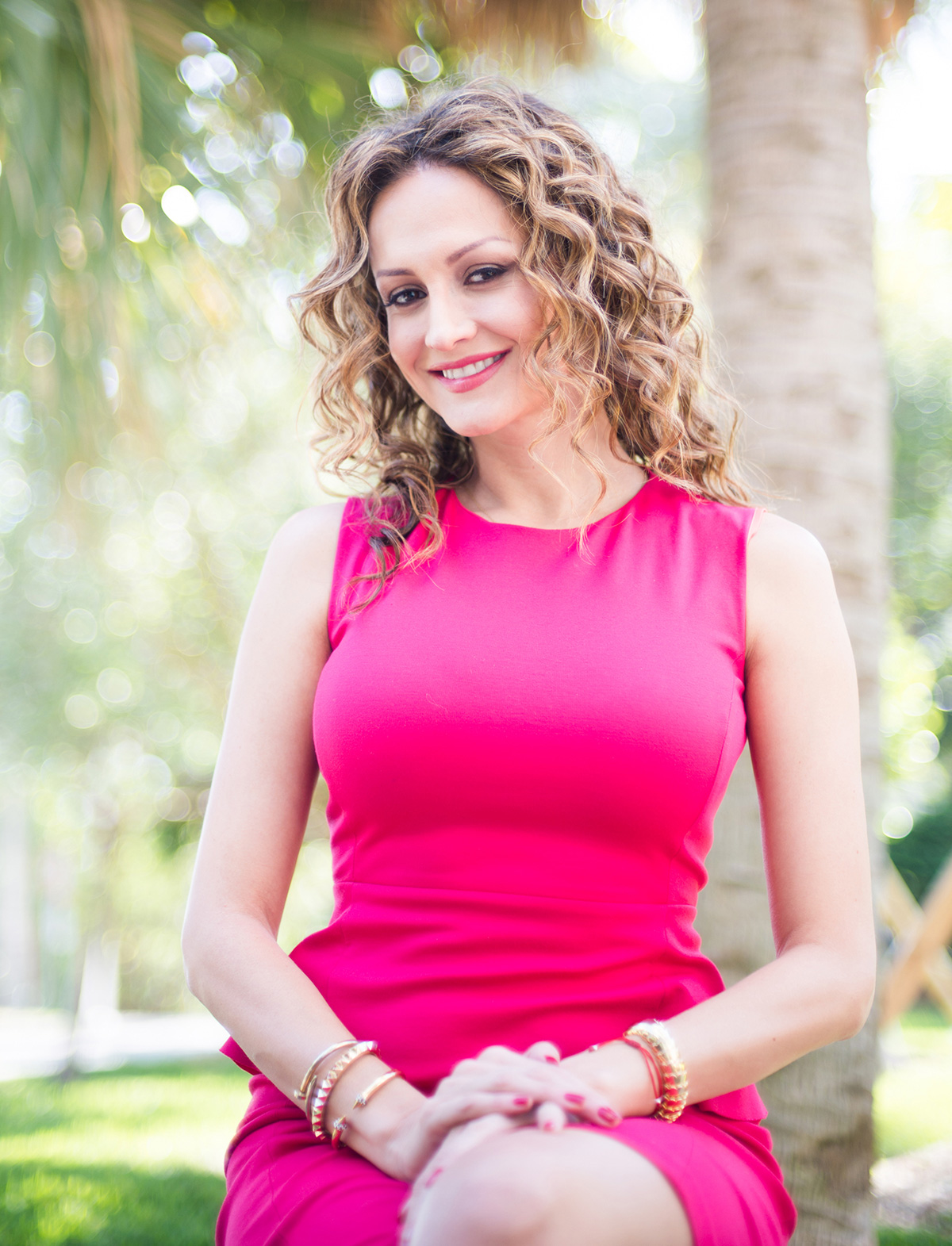 Catalina Martinez
SLS LUX by The Related Group
305.206.9080
Catalina@SLSLux.com
SLSLux.com
"Being a realtor is a lifestyle more than a job," says Catalina Martinez. "I work nights, weekends, and even while I'm on a rare vacation." She takes pleasure in collaborating with clients on what's going to work best for them in the long-run; and equally enjoys representing spectacular condominium buildings created by some of the world's greatest artistic talents. In short, her days are never dull. "At the beginning of the market recovery in 2009, a potential client came to the sales center at Icon Brickell in a t-shirt, flip-flops and spoke with a heavy accent," she says. "We discussed options, he signed a $1.5 million contract, and proceeded to tell me that his first 20% deposit would be paid in cash. He showed me a leather duffle bag full of money. It took me a minute to compose myself before I smiled, showed him the nearest bank and told him to come back with a cashier's check."
Advice For Buyers: "Don't buy anything you don't love, even if it's an investment. You have to love what you're buying."
Advice For Sellers: "When you decide to let it go, let it go. Don't insist that buyers maintain the property the same way you do."
Predictions For 2015: "According to recent studies, the average price per square foot for condos for Miami-Dade County went up 28% from the year before. This year will be another amazing year for the real estate market."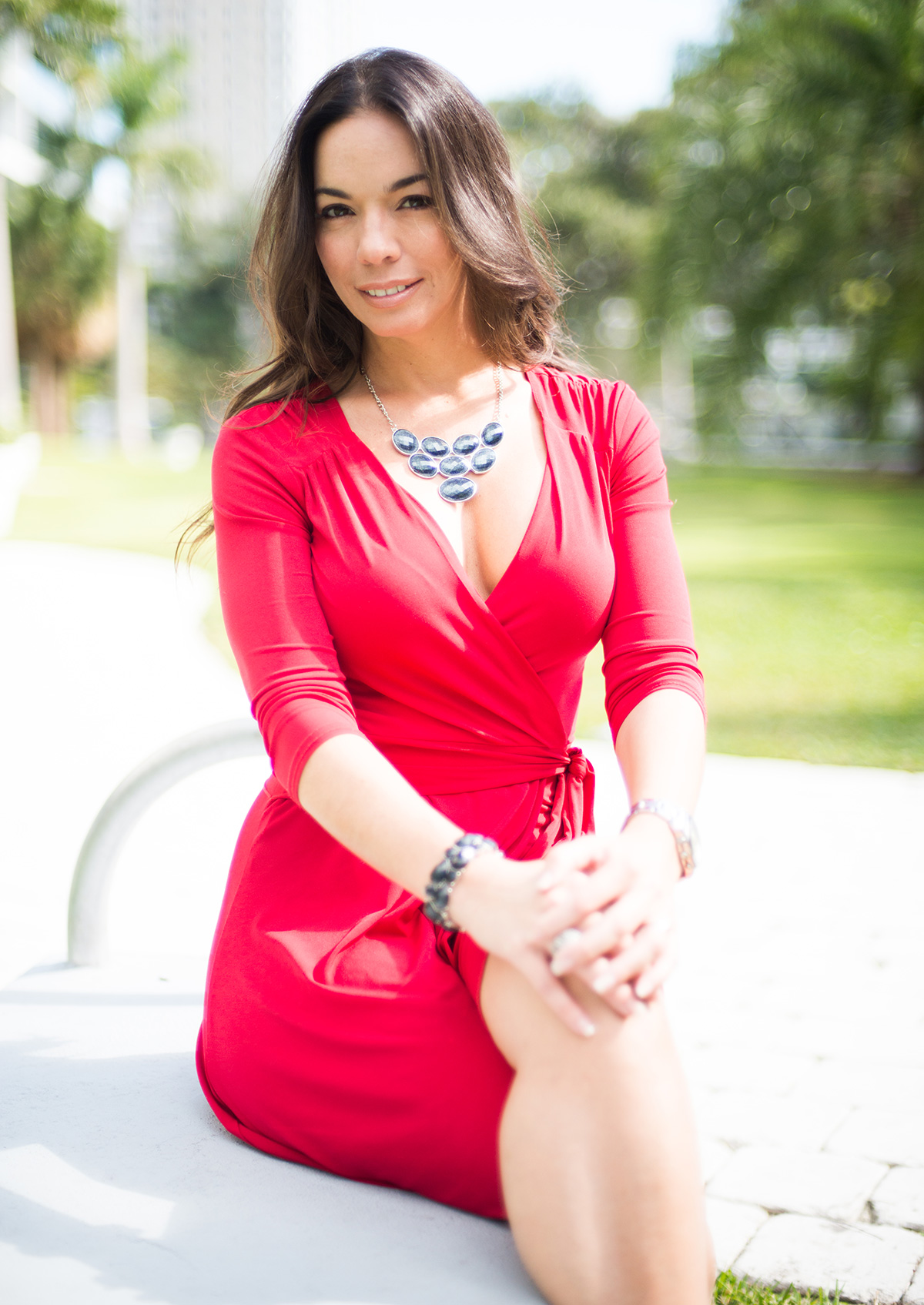 Arlyz Morales
Fortune International Group
305.323.5321
AMorales@FortuneIntlGroup.com
DPropertyShop.com
Arlyz Morales believes strongly in Michelle Moore's wise words: "Not following up with your prospects is the same as filling up your bathtub without first putting the stopper in the drain." Since she was young, Morales has been responsible, independent, creative and very friendly. "People do business with people they like," she says. She also puts a significant amount of effort into email marketing and social media, and stays up-to-date on all the new developments. Moreover, she's had her share of wild moments including once showing a unit on the 39th Floor of a Downtown high-rise and finding a trapeze hanging from the balcony. "I couldn't explain to the buyers what the exact use of that trapeze might have been," she says with a chuckle. As an in-house Sales Executive at Hyde Midtown Suites & Residences, she enjoys being part of the development of the future of Downtown Miami. "I plan to continue focusing on customer satisfaction, which turns into referrals," she says.
Advice For Buyers: "If you're going to hold a property long-term, it's far better to buy a wonderful house at a fair price than 'junk' at a bargain."
Advice For Sellers: "Regardless of how well you renovate and stage your home, it's still important to price it appropriately. Try to put yourself in the buyer's shoes, then determine what a fair price might be."
Predictions For 2015: "Both rentals and sales prices will continue to increase, so secure a property now. Great things are coming in the near future to Miami. Buy now and hold."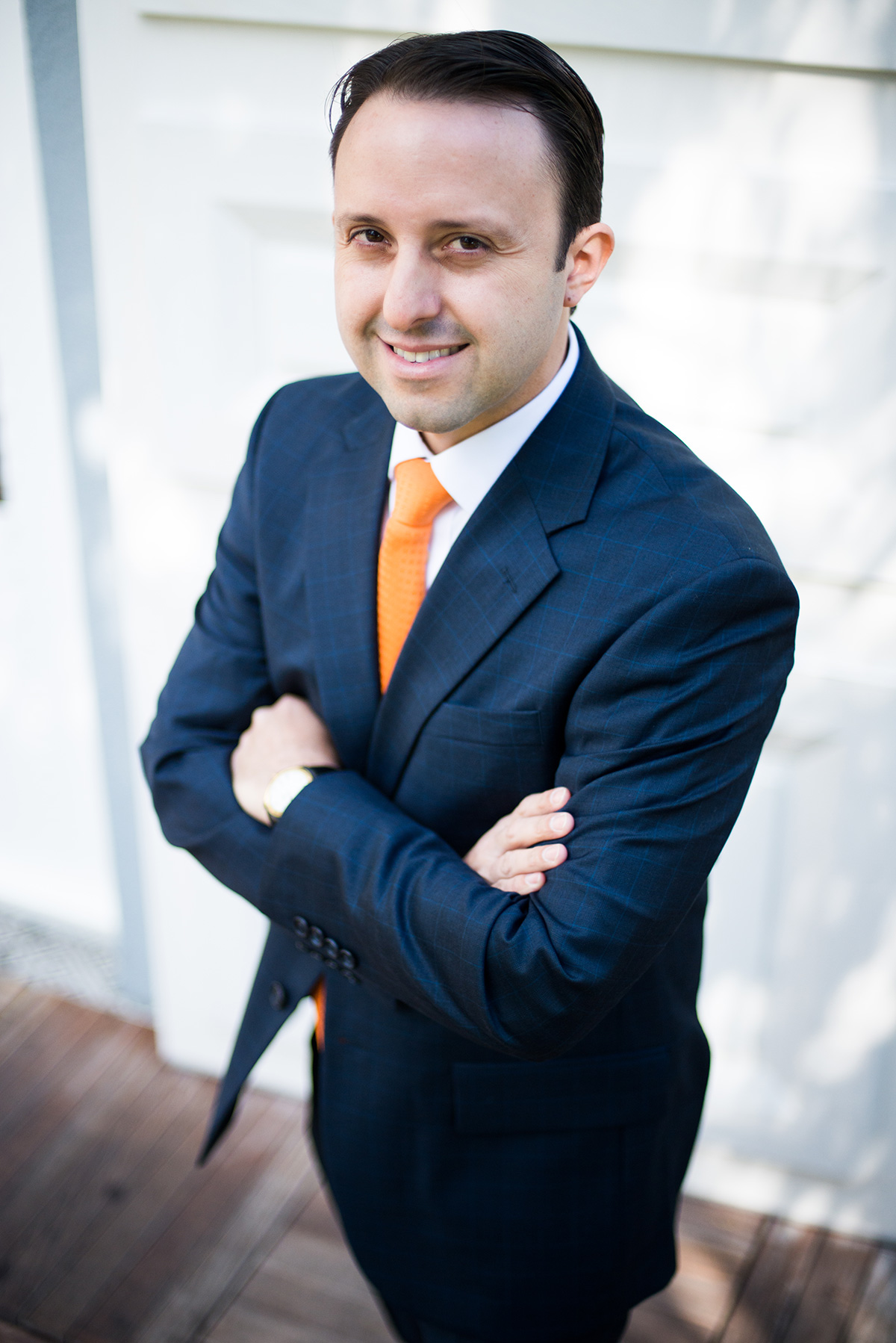 Christian Tupper
The Related Group
786.351.3342
ChrisTupper@Gmail.com
ChrisTupper.com
"Ionce had a gentleman walk into the office, a little smelly, and I truly assumed he was an indigent," says Christian Tupper. "I offered him a drink and he started asking about the property I was selling. Turns out he bought two units, all cash. His yacht had broken down and that was the reason he was looking that way. I learned you can't judge a book by its cover." Throughout his career, Tupper has always been very competitive and feels it has definitely transferred into his real estate career. "Working for Related has definitely nourished that trait," he says. "They are extremely hard-working professionals and I work hard to stay on top." As such, he savors the opportunity to meet people from all over the world and share everything that makes living in Miami so great. "Making the connection between property and lifestyle is definitely fascinating," he says. "The biggest compliment is having someone thank you for finding the right property for them."
Advice For Buyers: "Understand the importance of the location and the standard of the subject property. This will help you identify the best deals."
Advice For Sellers: "Bring up the key characteristics that made you buy it in the first place and make sure those are highlighted at the time of marketing."
Predictions For 2015: "Today's prices will be gone soon and will continue to soar along with an increasing luxury market."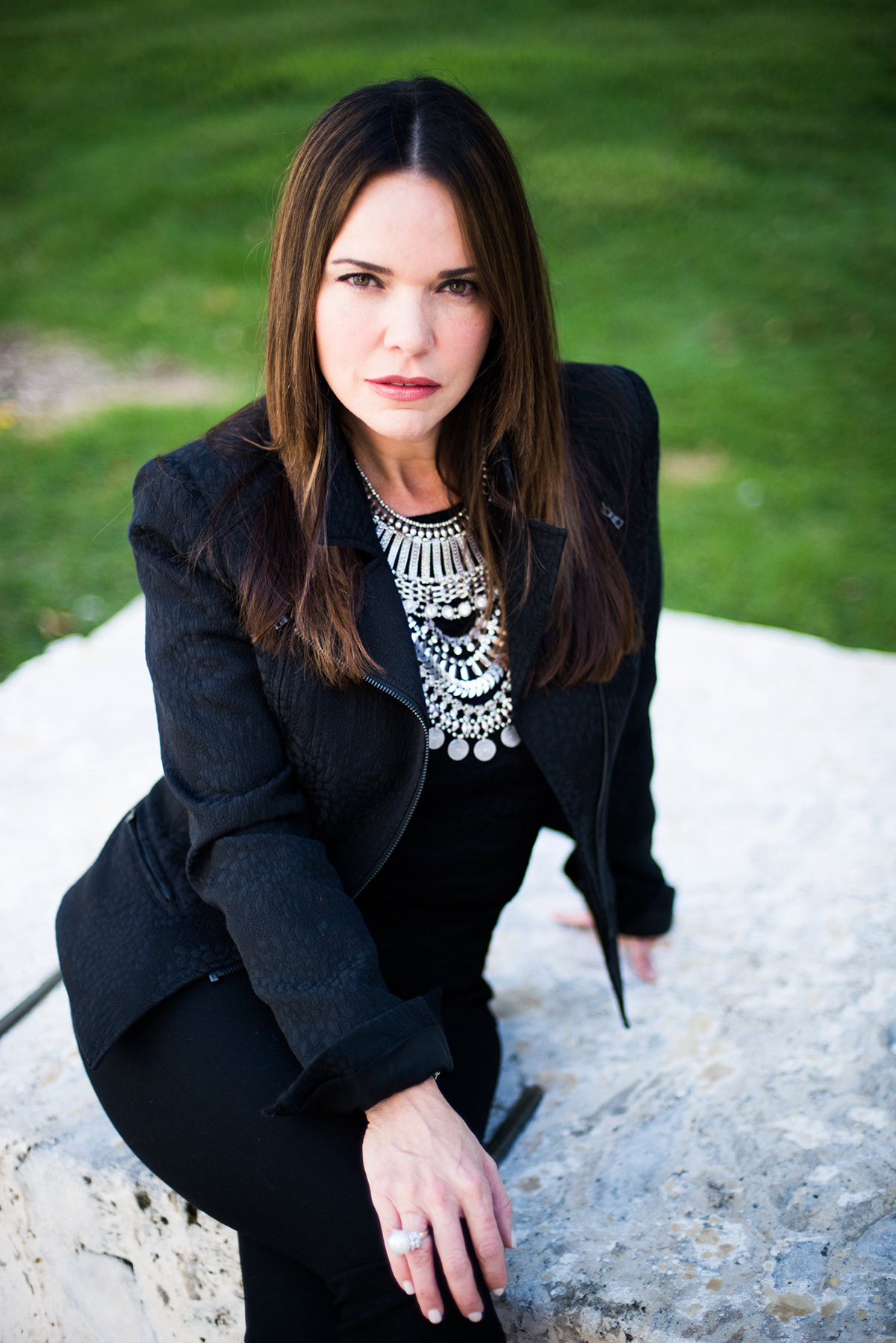 Nikol Solares
Fortune Development Sales
786.488.9851
NSolares@Fortune-Network.com
FortuneIntlGroup.com
Nikol Solares' mother worked in real estate when she was growing up. "She always took me to her showings and open houses," says Solares. "Besides the fact that I just adored spending time with mom, I immediately loved every aspect of what she did including learning the neighborhood markets and constantly meeting new people." At one point, when she was about 12, she knew the names of all the buildings on Brickell Ave. and the price ranges in each. As Director Of Sales for Nine At Mary Brickell Village, she's involved in all aspects of the sales & marketing process. "The project has been an overwhelming success with over 90% of its 390 residences sold in record time," she says. "To work for an amazing company and be part of the process from the time it's just a dream until the last brick is laid and the final residence is closed is the most satisfying and exhilarating feeling I can imagine."
Advice For Buyers: "Location! From The Beaches to Edgewater, Downtown Miami, Brickell, Midtown, Design District, Coconut Grove and everything in between — you can't go wrong."
Advice For Sellers: "Don't. We live in paradise. Where are you going?"
Predictions For 2015: "We will come out of the gate running. We're seeing traditional lending make a comeback and it will play a pivotal role as we start closings."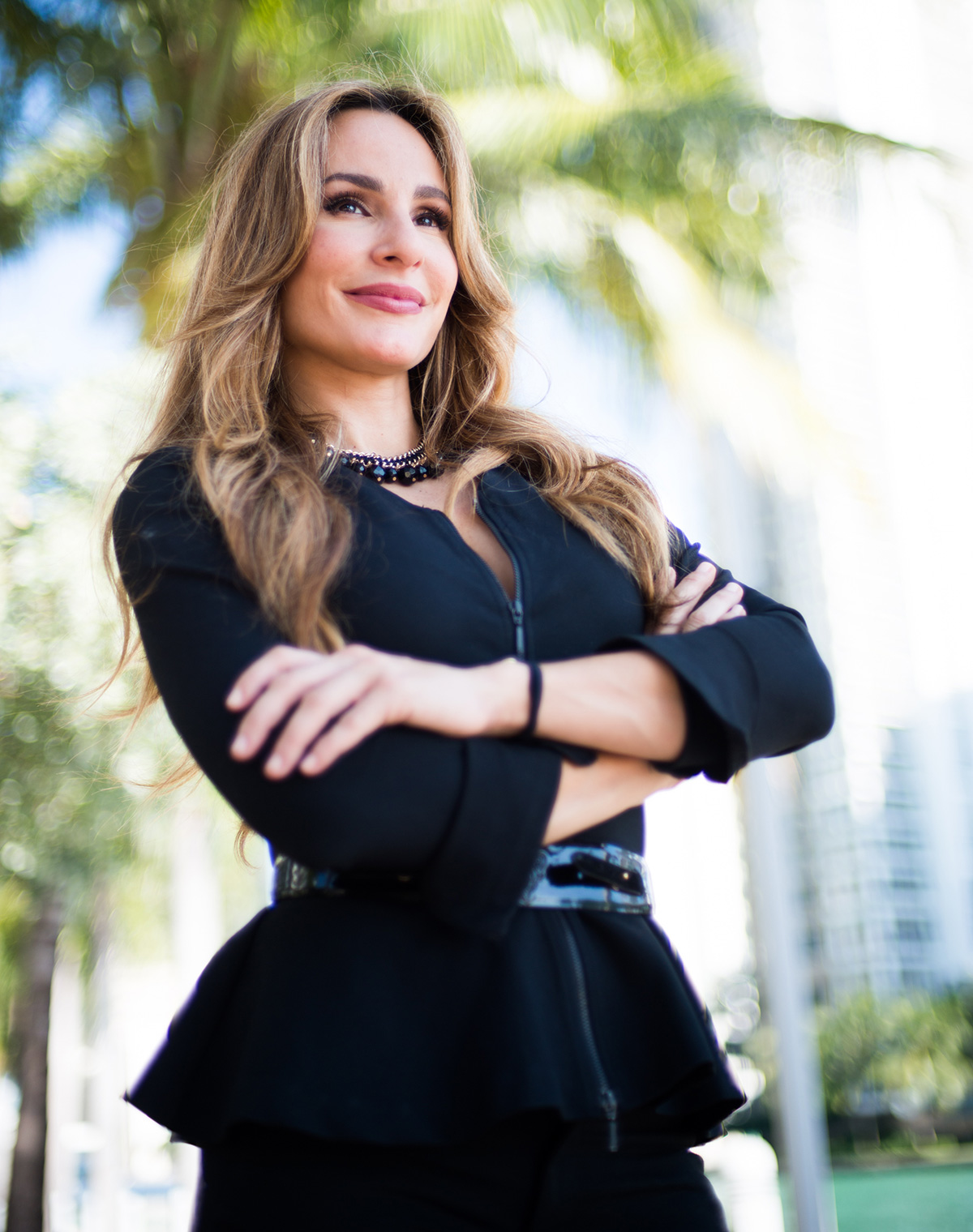 Lis Benitez
Fortune International Realty
305.510.0567
LBenitez@FIR.com
FortuneRealtyMiami.com
"I'm very excited to be part of my latest business endeavor which is part of the creation of the new Arts & Entertainment District, bringing real art and value to investing in Miami," says Lis Benitez. "No longer is the best product the most expensive. People can now look outside the box and realize that there are many new and emerging neighborhoods." Since she was a child, Benitez has seen the good in everything. Add in her very outgoing personality and innate honesty and the combination has taken her far. "Traveling has helped me grow my portfolio of clients vastly, and in the end, they've all become good friends," she says of her interaction with brokers and clients across The Americas. "This business is heavily based on customer service, communication, trust and understanding," she concludes. "It all yields the reputation you create amongst your peers throughout the years."
Advice For Buyers: "Find an agent who you trust and are compatible with."
Advice For Sellers: "The key to real estate is finding an agent who will always put your best interest before the sale."
Predictions For 2015: "The international feeder market will continue to strengthen as developer product becomes more competitive as buyers and brokers move past the hype and understand the value in finding new areas."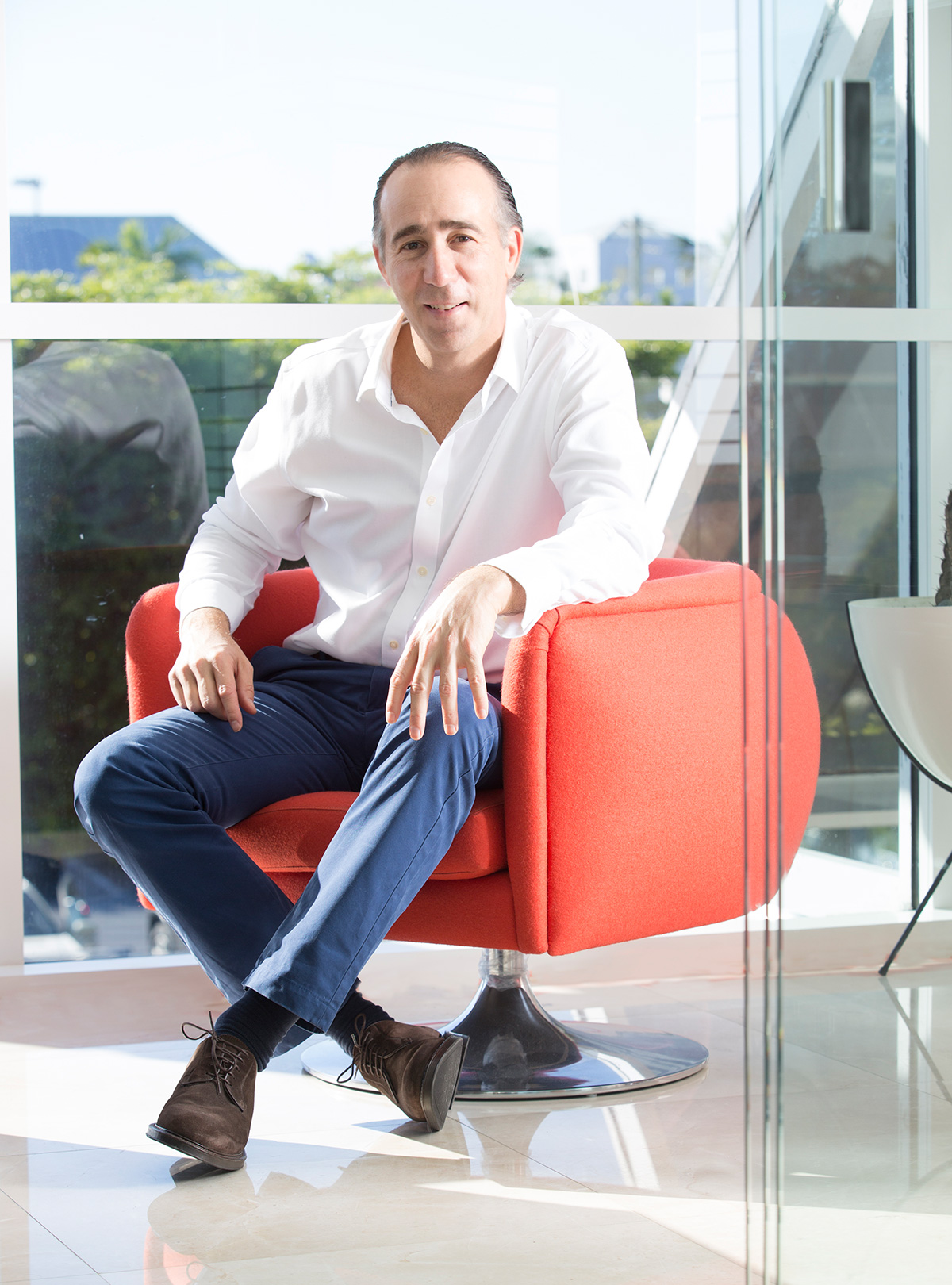 Daniel Gaviria
Great Properties Intl. Realty
305.582.4800
DanielGGaviria@Hotmail.com
DanielGaviriaRealEstate.com
Daniel Gaviria has been a broker for over 25 years and has owned his own firm for over 11 of those years. "Several years ago, I went back to school and got an MBA in Finance because I thought it would be an asset for me and my clients to further my education in that field," he says. "I would prefer to advise someone who trusts me not to go ahead with a deal if I thought it was not to their benefit. The commission will eventually come if people trust you for a future transaction or if they refer a friend." One of his wildest experiences was selling a property for a couple in the process of a divorce that refused to communicate with each other. "It was stressful, but in the end the house was sold and they both walked away happily," he says.
Advice For Buyers: "Look for new properties coming on the market, and have your financials ready so that you can make a solid offer immediately."
Advice For Sellers: "List the property at the right price with an agent who has the maximum experience and resources to market the property to the broadest number of potential buyers."
Predictions For 2015: "Prices in some areas will continue to rise but not as steeply as last year. Other areas will slow down a bit because of over-supply. European, Brazilian and Venezuelan buyers will continue to be a strong force in the market."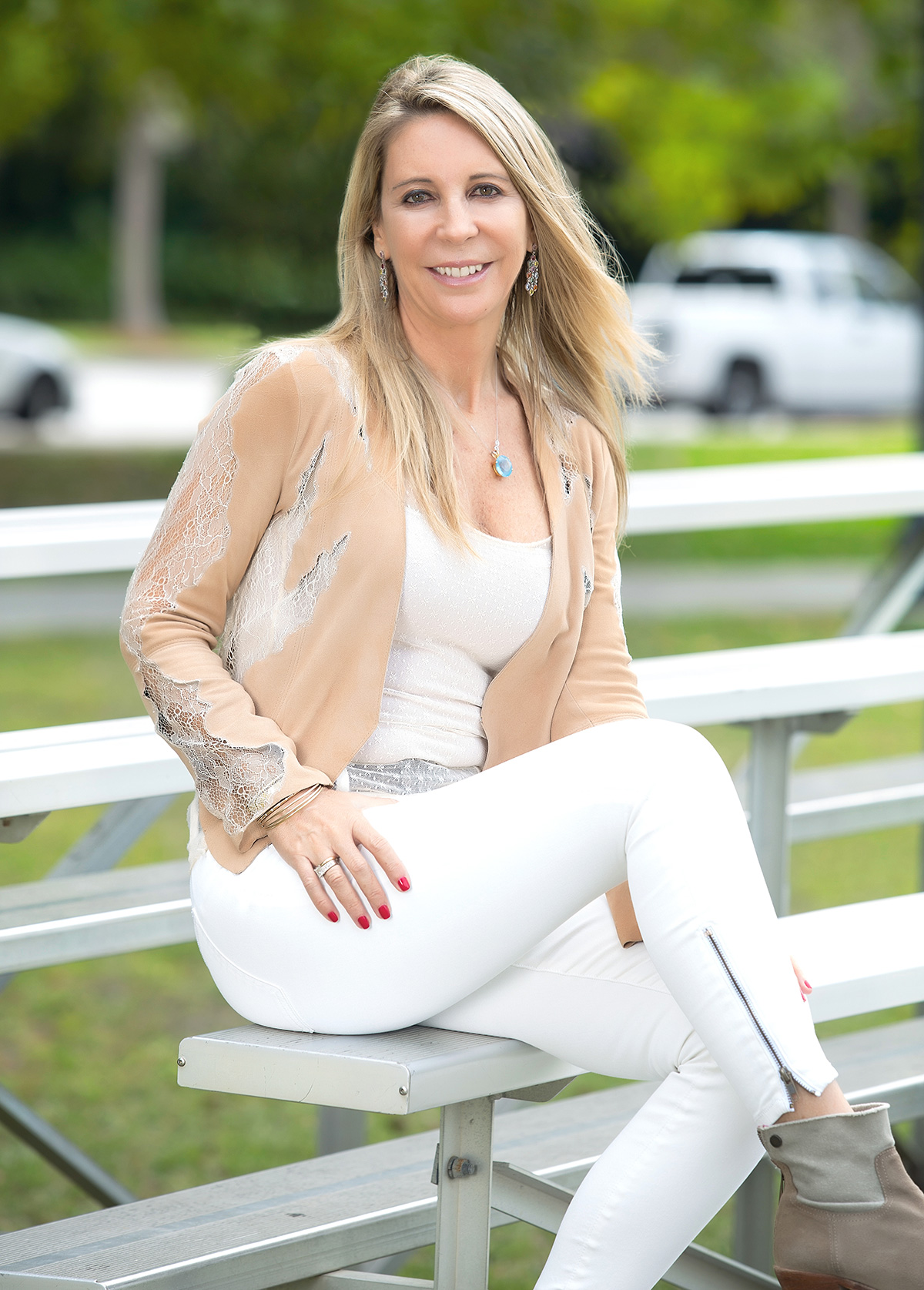 Giulietta Ulloa
EWM Christie's Real Estate
305.710.6620
Giulietta@Ulloa.com
GiuliettaSellsMiami.com
"My best showing ever was a pink house," says Giulietta Ulloa. "It had a pink carpet, a pink refrigerator, pink bathrooms, even a pink sink." When she entered the home with her client, they both screamed, but for different reasons. "I thought it was horrible, but my client said it was exactly what she was looking for," she laughs. "She ended up buying the house and living happily ever after." So what did Ulloa learn from that experience? "Don't ever give your personal opinion to a client if they don't ask for it," she says. When she was a kid, Ulloa says she was a bookworm; today, she takes her childhood hobby and reads and analyzes the real estate market in the same "wonky" way. Each day she meets different people from different countries and learns about a wide variety of cultures. "I always try to understand other people's points of view — it helps me to be more open, sensitive and understanding," she says. "I don't only sell real estate because living in Miami is like living in paradise. What I sell is a dream."
Advice For Buyers: "Real estate is a jungle, so look for a good advisor. Buying a house right now may be the best opportunity of your lifetime."
Advice For Sellers: "It's a seller's market. Search for the best professional, with knowledge of the market and who really cares. Good marketing is key."
Predictions For 2015: "Miami is one of the most attractive markets in the world. Even though prices are still lower than other big cities such as New York, São Paulo, Madrid and London, I predict we still have a higher cap coming."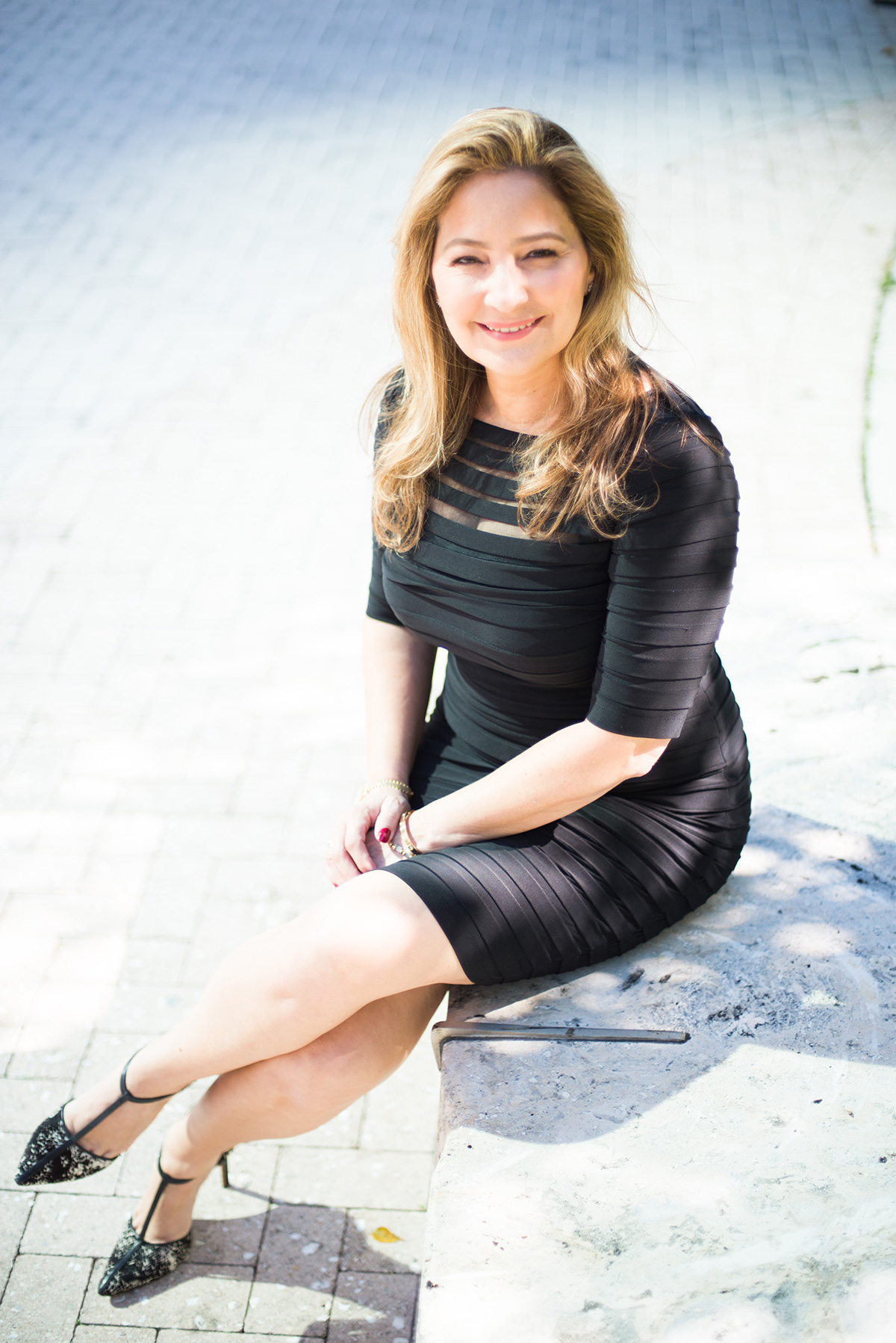 Jacqueline Regnault
Cervera Real Estate
305.613.8516
JRegnault@ME.com
LeParcAtBrickell.com
Jacqueline Regnault's father used to work for a Venezuelan airline company and he was transferred several times to different countries. "We moved a lot, and the process of finding a new place was always a challenge," she says. "That stayed with me, so when I'm with a client I know it's not easy to make decisions right away, so I try to make the transition as smooth as possible for them and their families. I really try to understand the needs of every client, and to locate the best property that fits their profile." As Sales Director of Le Parc at Brickell, she handles one of the best-priced pre-construction projects in Miami. Regnault says she enjoys getting up and going to work every day. "The most fun part of my job is meeting tons of interesting people daily, with very different backgrounds in life." She plans to continue giving honest advice and sharing her comprehensive knowledge of market trends with her customers.
Advice For Buyers: "Research the area you like, look at all the comparables and remember location when finalizing your selection."
Advice For Sellers: "If you want to sell fast, be very competitive in your pricing and let buyers fall in love, highlighting the best features of your property along the way."
Predictions For 2015: "Miami is one of the hottest cities at the moment. You have to invest now. Don't miss out on being part of this great cosmopolitan city."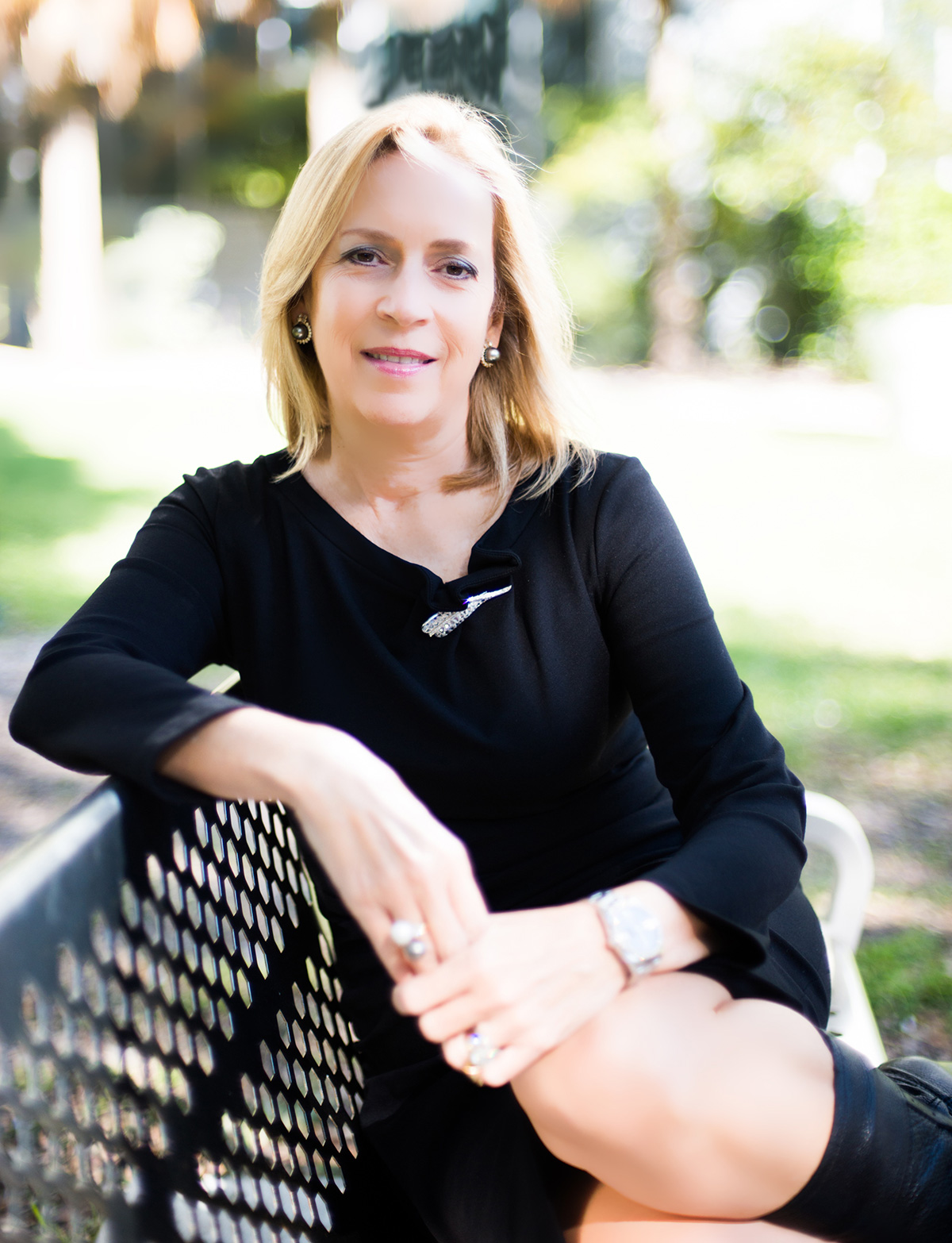 Alicia Cervera Lamadrid
Cervera Real Estate
305.374.3434
AECervera@Cervera.com
Cervera.com
As Managing Partner at Cervera Real Estate, Alicia Cervera Lamadrid heads a company that has been at the forefront of Miami real estate since its inception nearly 50 years ago. "When you work with me, you get me along with our amazing team," she says. "This means that I'm involved in the process — I show up, roll up my sleeves and work it. You have my personal cell number, and when you call I answer. Personal service is a great differentiator." She considers herself blessed to have grown up with amazing parents, a mother who mentors and inspires her, and a daughter who has chosen to work by her side. She sees every glass as "not half full, just full" — even when she was closing a deal on a multi-million dollar house and her clients were standing on the dock when it collapsed into the bay. "I believe that with the right team, everything is possible," she says.
Advice For Buyers: "Identify a good realtor and remember that 'bricks & mortar' are here to stay. The center of most well-managed portfolios is real estate."
Advice For Sellers: "A fair deal is the best deal if you're a real seller; time is always on the buyer's side. Respond quickly to a good offer, and get it done."
Predictions For 2015: "Miami will continue to rise as one of the most sought-after cities in the world."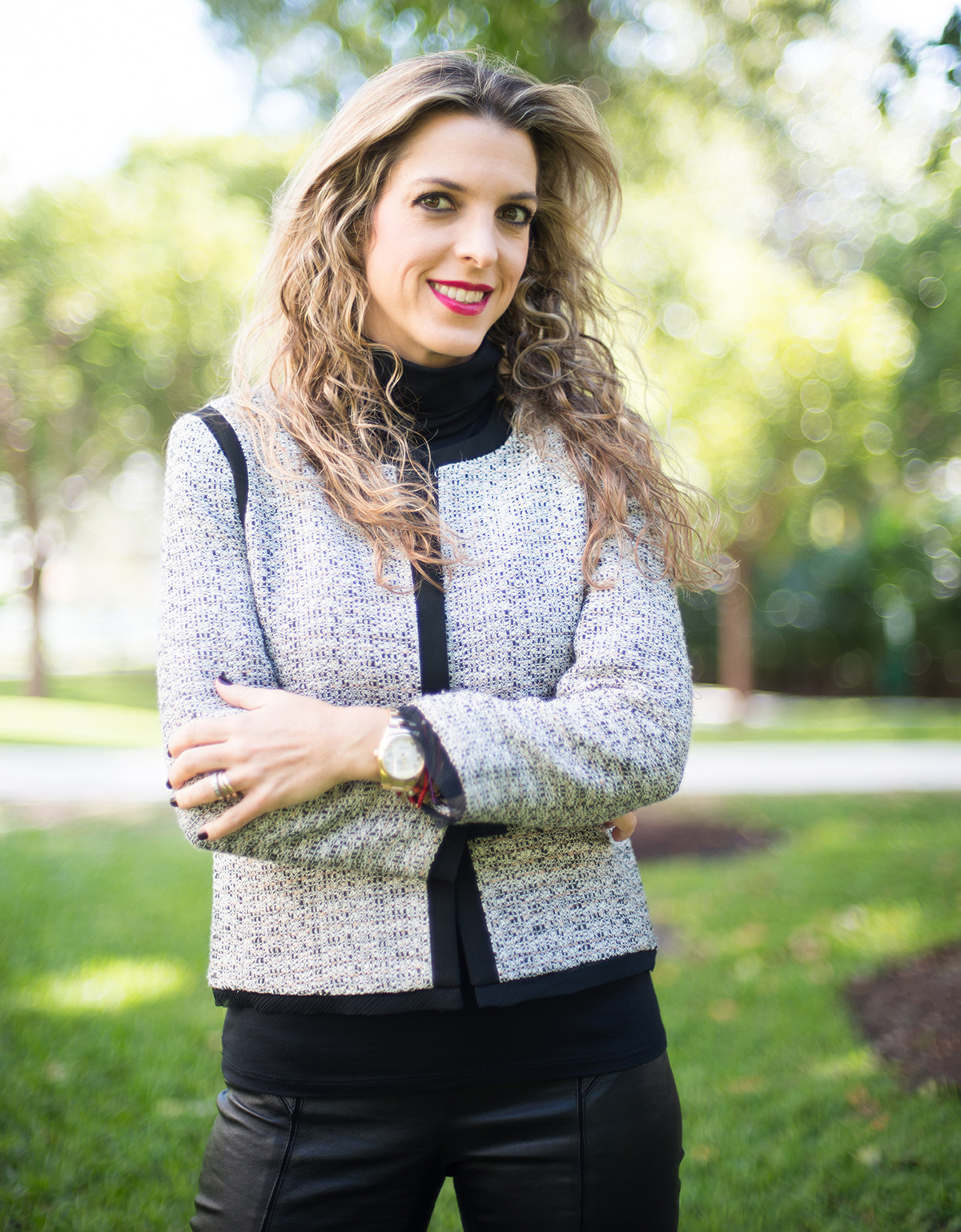 Valentina Lopez
The Solution Group
786.287.7881
Valentina@TheSolutionGroup.net
CassaBrickell.com
Valentina Lopez was introduced to the real estate business before she learned how to walk. "My father was a developer, dedicating his life to the innovative transformation of communities in our country," says Colombian-born Lopez. "To this day, I can remember visiting him at his construction sites, being shown the plans for a new community and taking tours of completed homes." Today, real estate continues to be a family affair. Her husband Camilo Lopez is Co-Founder & President of The Solution Group and joint venture partnership TSG Paragon Development, developers of Cassa Brickell, where she is Sales Manager. "Now I get to bring my children to our construction sites and teach them what it means to create something outside the box, something that's unique and special, and worthy of Miami's growing status as a vibrant and cutting-edge international destination to live, work and play," she says.
Advice For Buyers: "Invest in a home you love that's well-located and different from neighboring properties so its uniqueness will continue to drive its value higher."
Advice For Sellers: "Price realistically, using sound market principles that will drive the sale in an efficient manner that meets your expectations."
Predictions For 2015: "Miami will continue to solidify its global position, fueling greater interest and investment because of its maturation from a vacation destination into a city with an exceptional quality of life."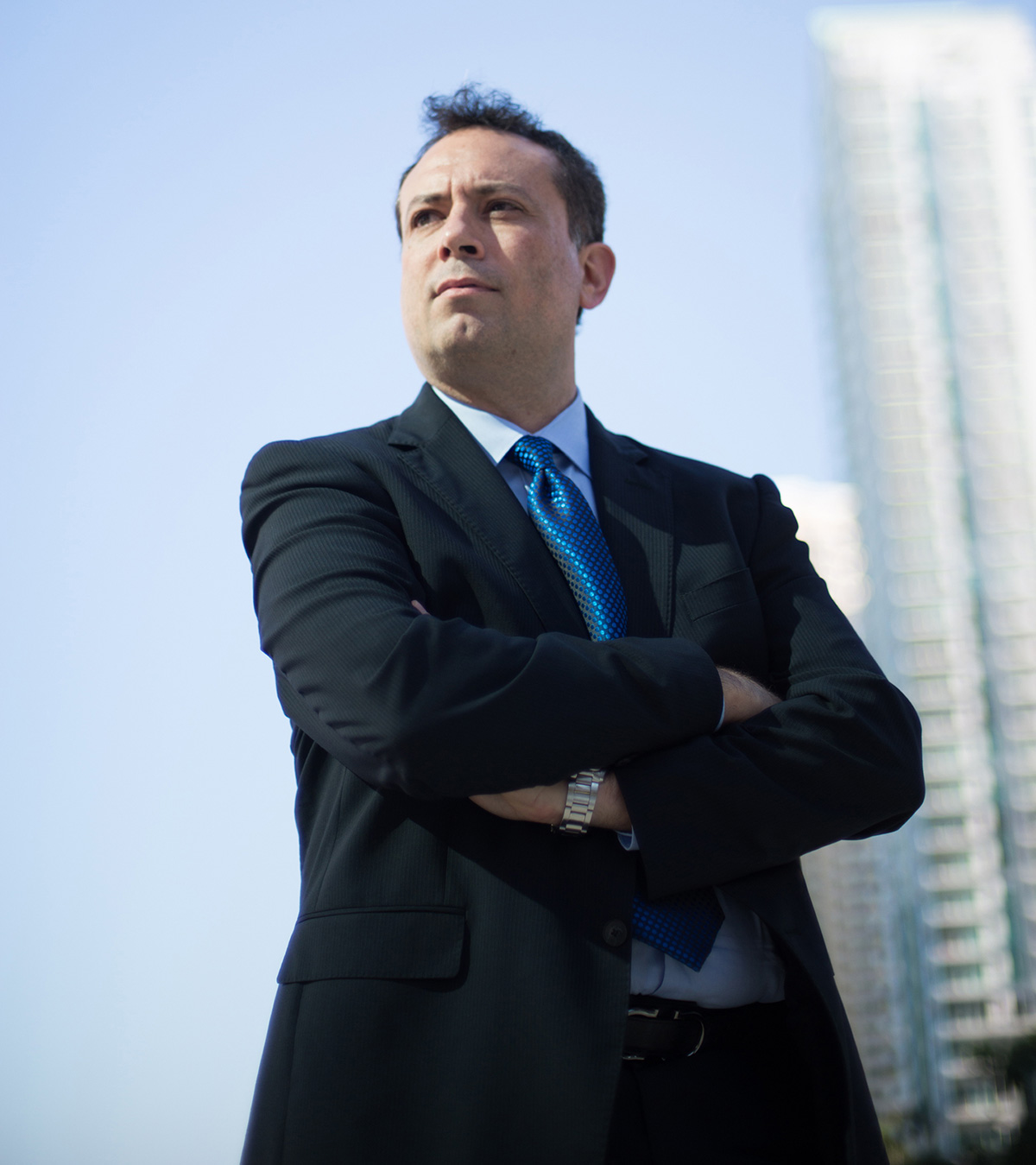 Hernan Gleizer
Optimar International Realty
888.816.9321
Hernan@Optimar.net
Optimar.net
For Hernan Gleizer, one of the best things about being a broker at Optimar International Realty is to help people achieve their real estate goals. "I get to meet visionaries with a passion for projects that literally shape cities," he says. "It's fun to be a part of something that affects not just you but the very city you live and work in. You get swept away by the passion people have, and it's a fun ride. You also meet a whole range of buyers and sellers, each with a unique personality and story." And, he admits, he's always been curious. "I really enjoy figuring out how things work," he says. "From early childhood, I learned how to organize school events to raise funds for trips, among other things. Growing up, I focused on economics and communications, providing me a clear path to learn how to negotiate and close deals."
Advice For Buyers: "Now is the time to purchase with properties on the rise and a continual growth in median sales prices showing stability in the market. We haven't seen a market like this since before 2006."
Advice For Sellers: "Work with an agent and company you can trust at the professional level you expect."
Predictions For 2015: "New buildings are on the rise, and new infrastructures are being built. A new high-end urban style is blossoming. This year will be a momentous time for real estate, as the new standard for luxury is raised."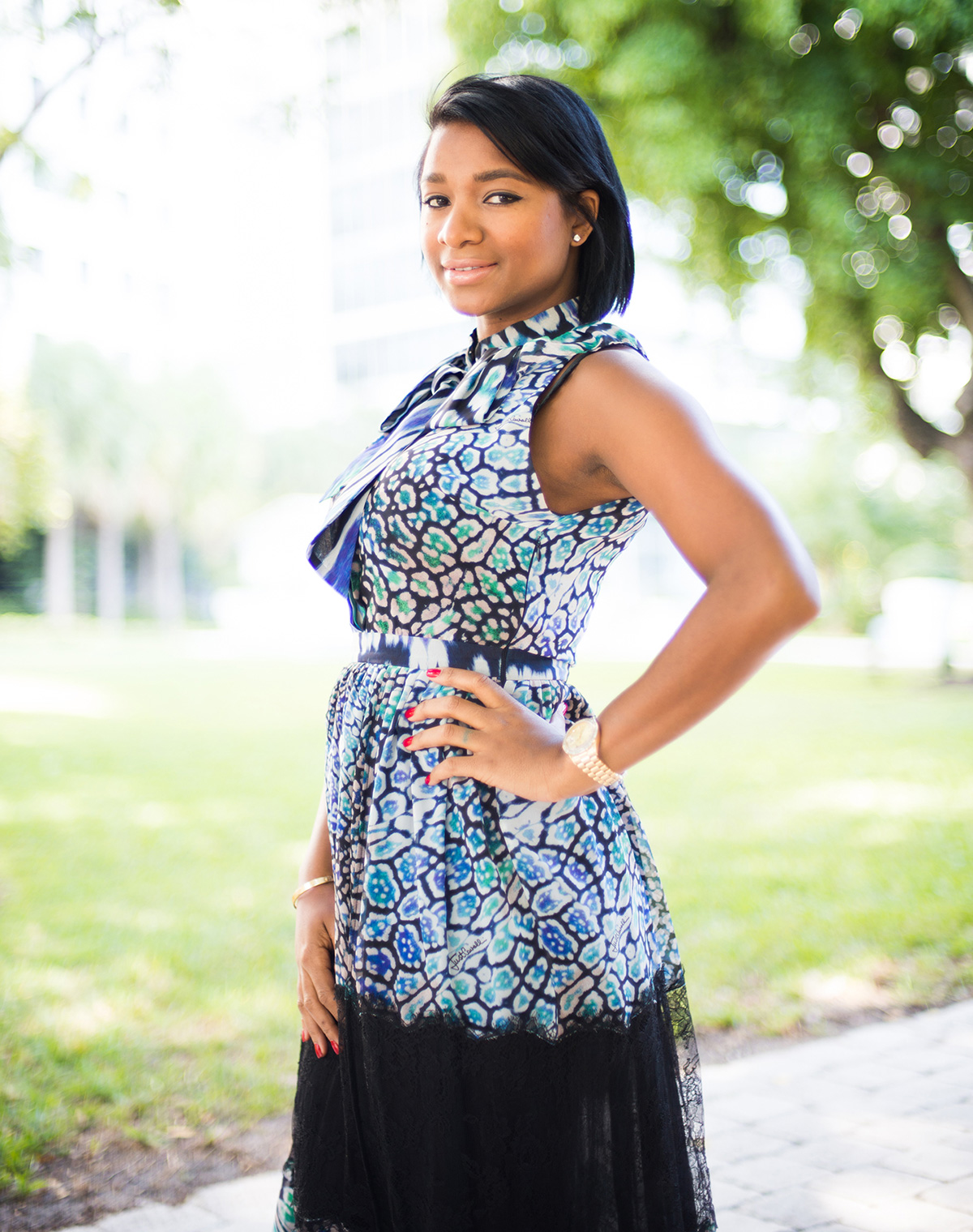 Kelly A. Lyles
Opulence International Realty
305.904.0824
KLyles.RealEstate@Gmail.com
"As far as I can remember, I've always had an infatuation with beautiful homes," says Kelly A. Lyles. "I would get lost on any given car ride, just looking out the window at tree-lined streets with massive estates and always picturing myself in them. Now I sell them and live in them." She believes she's found a great match with Opulence International Realty, a firm that stands by the theory that innovation is necessary for success. The brokerage has partnered up with Wynwood-based LiveNinja, and together they've brought Lyles into the homes of people from all over the world eager to invest in Miami's market through an exclusive live chat feature. She's also working on a strong social media campaign to make herself a household name. The most rewarding part of her job, however, remains watching a client connect with the perfect residence. "I really do enjoy the responsibility of making my client's wishes come true," she says.
Advice For Buyers: "Always go with your gut and be comfortable with your decisions from the moment you select an agent to the moment you decide on a home."
Advice For Sellers: "Work with an agent who you know believes in getting you the results you want. Pricing your property properly is the key to getting it sold."
Predictions For 2015: "The amount of money being invested, all the luxury pre-construction developments, the emergence of an enormous art-fueled culture and the strength of the global market are really going to put us on the map."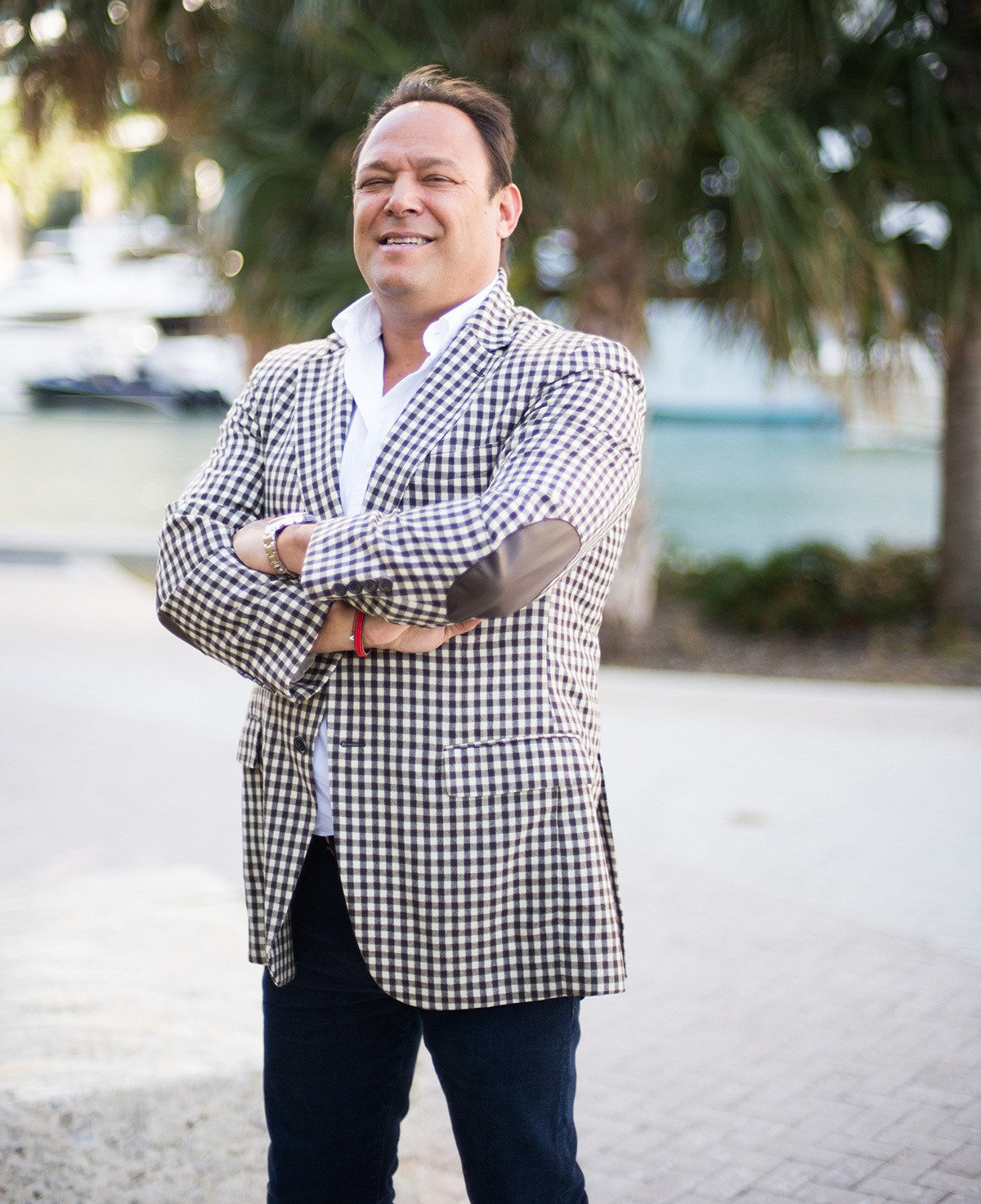 Hernan Golod
Fortune International Realty
305.370.2176
Golod@Mac.com
GolodGroup.com
"Follow your dreams."; "Never lower your arms."; "You have to set goals and achieve them."; "The harder the efforts, the greater the reward." Hernan Golod puts these theories into practice daily. "I believe that there are a lot of good realtors," he says. "Some have more experience than others, but what really makes the difference is how you see a transaction from beginning to end. It's not only the closure of a business deal, it's the beginning of a relationship…this differentiates the great from the merely good." Another skill is handling matters with sophistication when they don't go as planned. "I was showing a property where the owner had left me the key and told me that his ex-wife was there," he says. "When I arrived, I heard a drilling sound as a semi-naked woman appeared with the police. That was an awkward moment!"
Advice For Buyers: "Buyers always have to look for great opportunities in competitive areas with good appreciation and profitability."
Advice For Sellers: "Sellers will have to be ready to sell at a fair price. The residential resale market will be a challenge for the next year as new construction is delivered."
Predictions For 2015: "There will be a large increase in prices of residential properties in Brickell, Downtown and Midtown. There will also be an increased demand for multi-family options."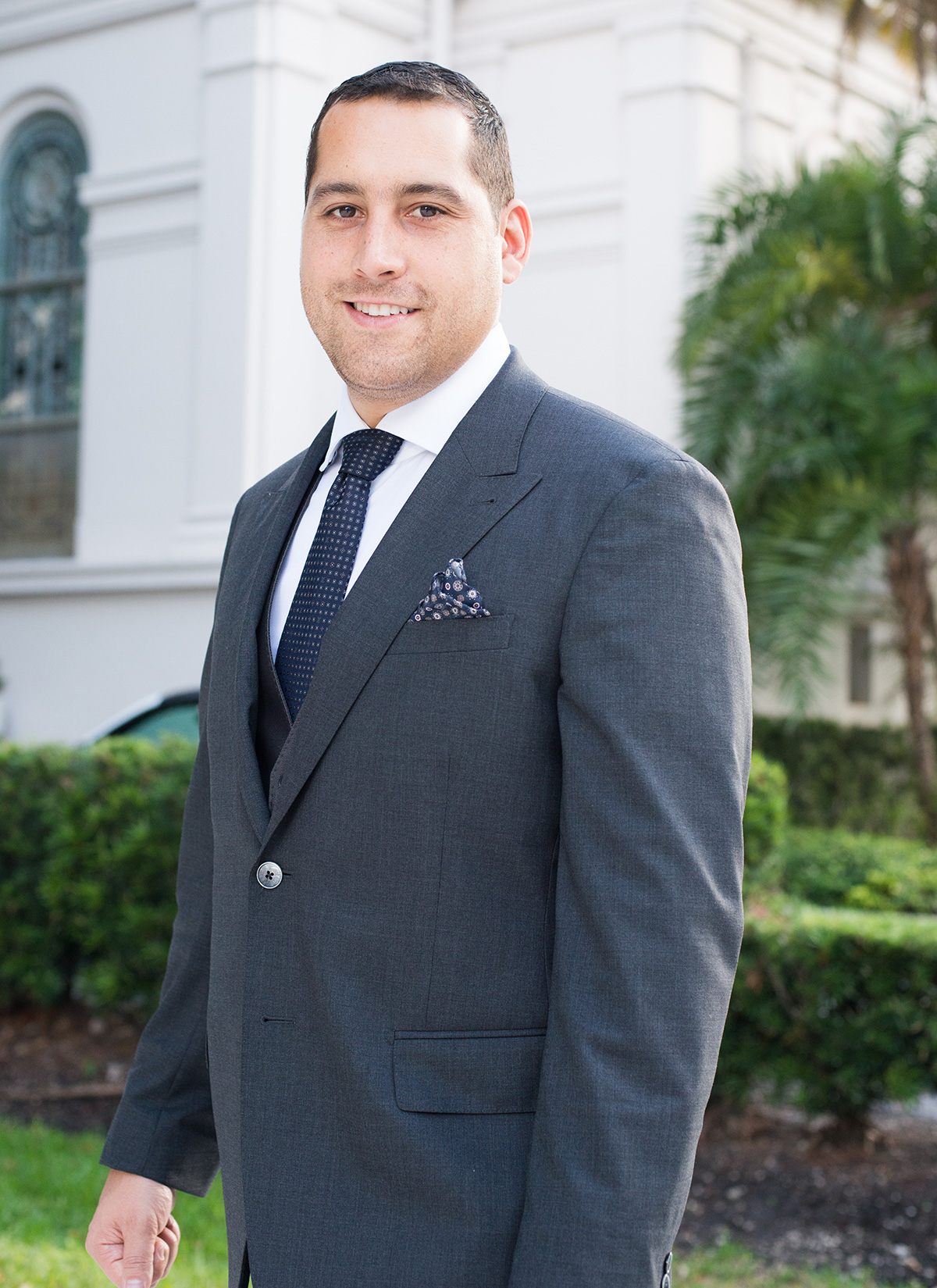 Ruedi Sieber
Sieber International
305.305.4854
RSieber@SieberInternational.com
SieberInternational.com
Ruedi Sieber has the right career at the right time. "It's fun watching Miami grow into what will soon be one of the most important cities in the world, and it's exciting to be a part of the transformation," he says. Recently, he opened the doors to Sieber International Realty, which will focus on local clientele. "Our goal is to provide a one-stop solution to every aspect of real estate transactions," he says. "We offer first-class service with everything included. Our business model not only helps the client every step of the way during the real estate sales process, but we also provide them with services beyond the transaction." Ever since he was a child, a strong sense of determination has set him apart. "When I start a task, I won't rest until it's finished with excellence," he says.
Advice For Buyers: "The most important aspect is location, followed by the product and then, of course, price. Don't try to spot the next trend. Buy within a secure area; up-and-coming is not always the best bet."
Advice For Sellers: "Don't over-price the listing, because you'll scare away your initial prospects who have traditionally been proven to be the real buyers of the property."
Predictions For 2015: "The market will remain very strong. There's beautiful new inventory coming up. I believe Miami will become the gateway city to the U.S."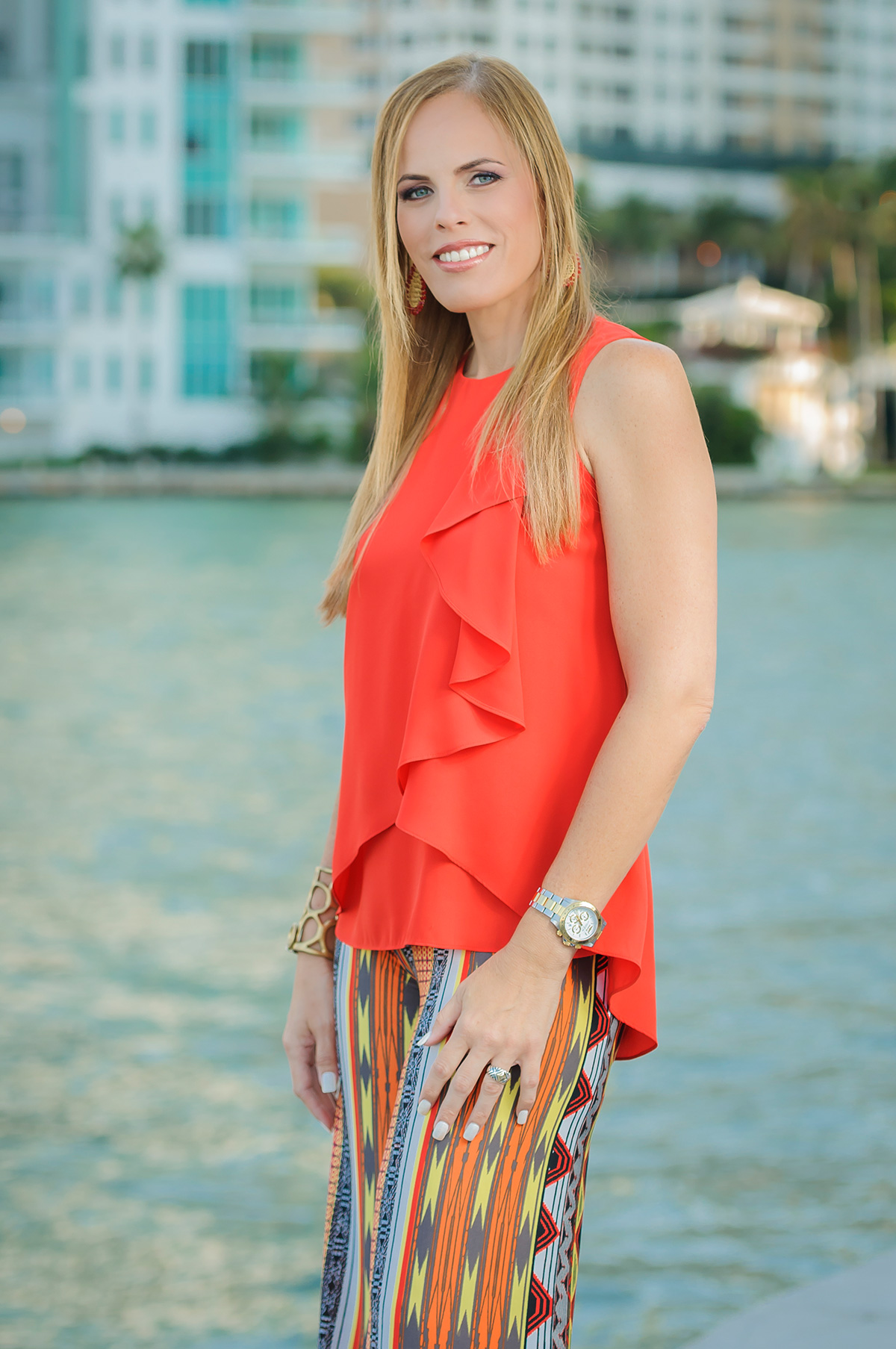 Corina Betancourt
EWM Realtors
954.665.4162
Betancourt.C@EWM.com
BestLuxuryMiami.com
Corina Betancourt is not a diva. "I personally manage my clients, taking them into account and making them feel important and exclusive," she says. "I avoid using intermediaries because I don't like losing direct contact with my clients — they know they aren't just a number within my database. "Throughout the years, she's had her share of interesting clients. One brought their "guru" to a showing because they were convinced the dead owner was not allowing potential customers to buy the house. Another crazy showing involved a naked porn star. "The property was supposedly empty," she explains. "When we entered, suddenly, out of nowhere, this woman bumped into us completely nude asking my client, with the wife next to him, if he was the other porn star who was hired for the film." When it comes down to it, real estate is a dynamic practice and Betancourt is continuously looking for opportunities to satisfy her clients' expectations.
Advice For Buyers: "The question isn't whether it's a good time to buy, but whether you find a house that meets your expectations and you have the money to afford it."
Advice For Sellers: "Help buyers envision themselves in the property. Strategize the purchase price so it's so appealing and realistic that even a mediocre offer makes it a great deal."
Predictions For 2015: "Foreign investors will continue to lead the market and set the standards for further developments and pre-construction projects. Foreclosures will continue to decline."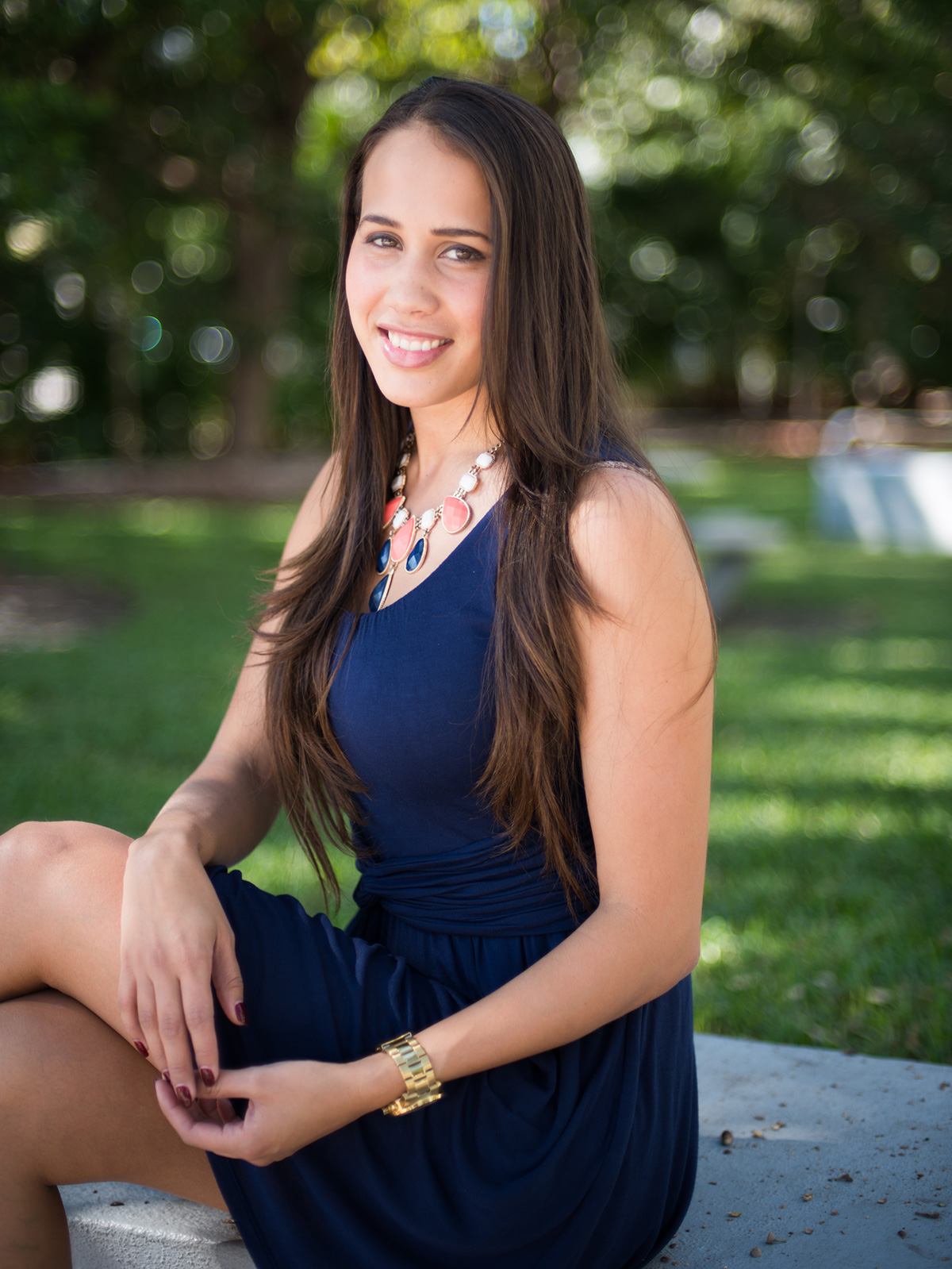 Alejandra Anzola
Astor Real Estate Group
786.537.5557
Alejandra@AstorReg.com
AstorReg.com
Alejandra Anzola likes meeting new people every day, and the great feeling she experiences when she finds the perfect property to fulfill her client's needs. Their happiness is her biggest reward. Her enthusiasm for real estate came in handy on one particular occasion while she was prepping to show a unit. "While waiting, I decided to dust the kitchen," she says. "When I opened the faucet, the whole thing fell off and water started springing to the roof like the Fountain Of Trevi! I was wet from head to toe and my client was about to arrive. Believe it or not, that turned out to be one of my best showings ever because the client was so amused that he made the full offer right away." Best of all, Anzola is continuously educating herself, not only about the market, but also about the situation of her clients in other countries to better understand their needs. In the end, she asserts that she believes in Miami. "What's coming is going to be magic," she says.
Advice For Buyers: "Educate yourself and be part of the process in order to avoid surprises."
Advice For Sellers: "Get acquainted with the selling process before you list your property with an agent."
Predictions For 2015: "Miami is one of the most desirable cities in the world. This year will bring a huge diversity of visitors and investors, especially from Brazil and China."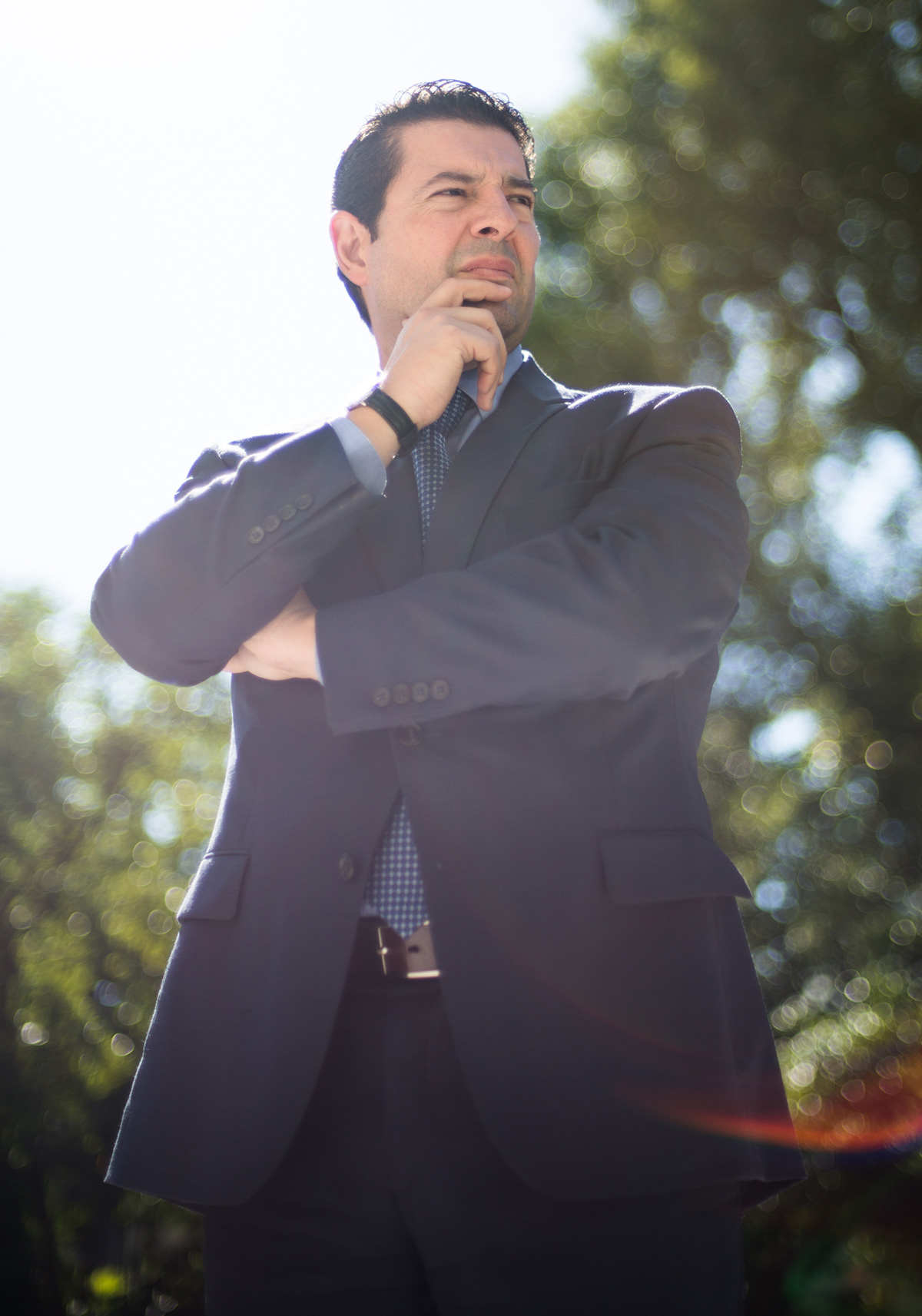 Hector Rabellino
Astor Real Estate Group
305.766.9552
Hector@AstorReg.com
AstorReg.com
Hector Rabellino believes that happiness is an attitude, not a consequence. "It's important to transmit your good vibes to the world and to focus on building long-term relationships with clients," he says. "What will happen in the next few years in Miami is going to be huge!" As such, he prides himself on handling all situations with enthusiasm, honesty and an optimistic outlook. He mentions a time he went to show a unit where the owner had arranged for the tenants to let them in. "The door was open, and when I entered the room with my clients (a pair of very "conservative" elderly ladies), it looked like a bomb had exploded inside — food was everywhere, there were empty bottles of alcohol, underwear hanging from every lamp and a very naked man in the bed," he says. "I never saw ladies that age run so fast." With a 24/7, 365-day a year work ethic, he's always committed to getting the job done. "I'm always there for my clients," he says.
Advice For Buyers: "Do your homework before coming to Miami and learn about the market, the price range and the neighborhoods in order to avoid any surprises."
Advice For Sellers: "When selling your property, select your realtor with care. It may take longer, but it will make all the difference."
Predictions For 2015: "With the exceptional quantity new construction has injected into the market, next year will be a year of buyers, prices will stabilize and the volume and quality of properties offered will attract a lot of foreign investors from around the world."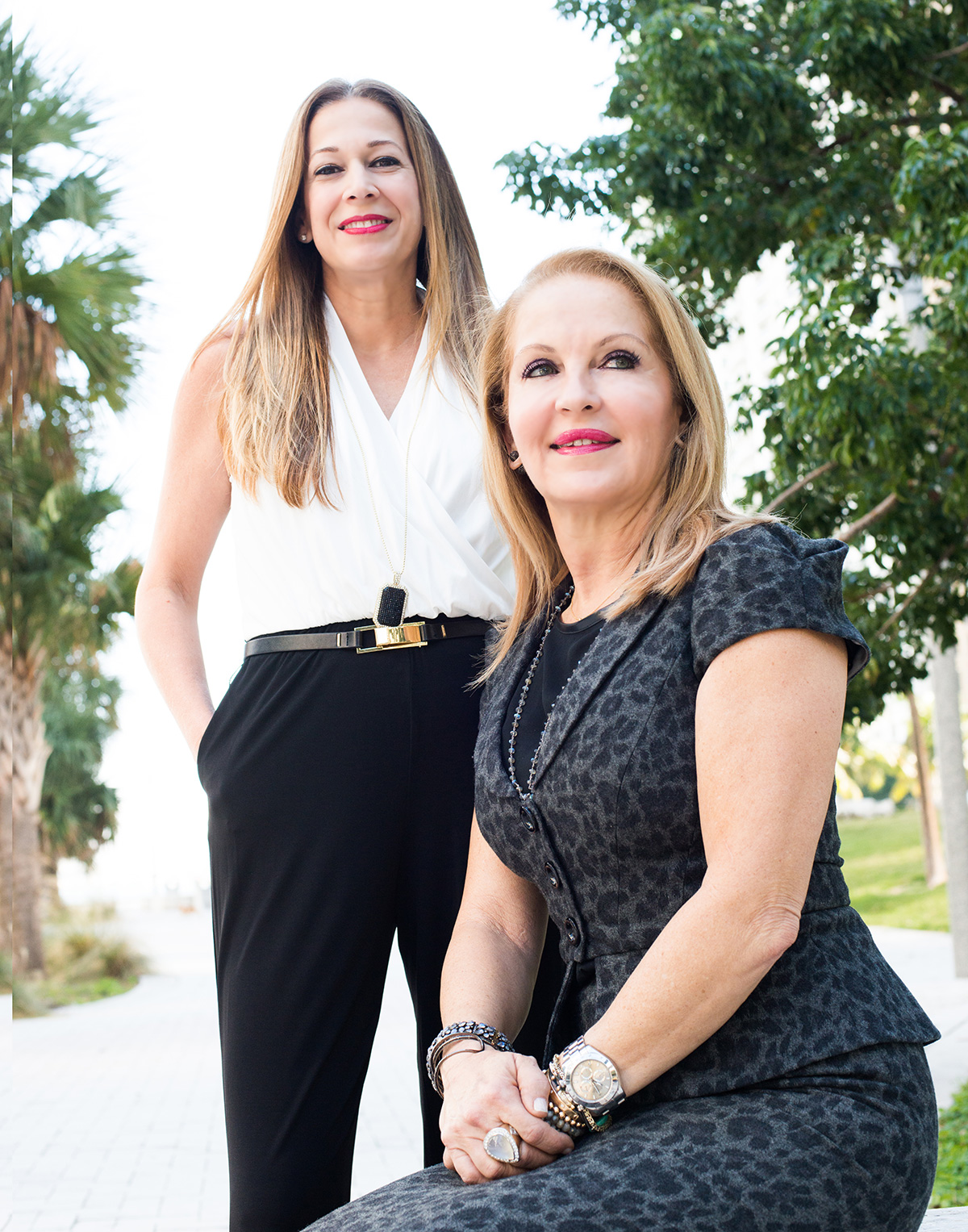 Maile Aguila & Nerida Deza
Swire Realty
305.372.1288
Maguila@SwireProps.com
NeryDeza@Gmail.com
SwireRealty.com
After 20 years of working with highly respected Swire Properties, Maile Aguila can still say there's never a dull moment. Nerida Deza, who also has 20 years of experience in real estate, agrees. "The best part of this profession is the unknown," they say. "You really never know who you will meet on any given day at Swire Realty." As a child, Aguila was a performer, dancing ballet, singing and playing guitar, and as a result is very comfortable with public speaking, no matter the group. "I'm a very passionate and selective person, so with respect to showing property, I don't like to sell what I don't believe in," she says. Deza was the dedicated student committed to her schooling, a quality she credits with paving the way for everything she does, including real estate and her quest to stay informed and knowledgeable. "In addition to my ethics and honesty, my clients know I always put their needs first, above anything else," she says.
Advice For Buyers: "Be selective in choosing a real estate professional. Make sure you know their history, background and expertise."
Advise For Sellers: "Choose an agent who specializes in your market. Be selective, choose wisely and make sure you know how their expertise will help you."
Predictions For 2015: "Miami is unique. As a result of our weather and geographical location, our market will always be desirable. As the skyline continues to evolve, real estate will remain strong."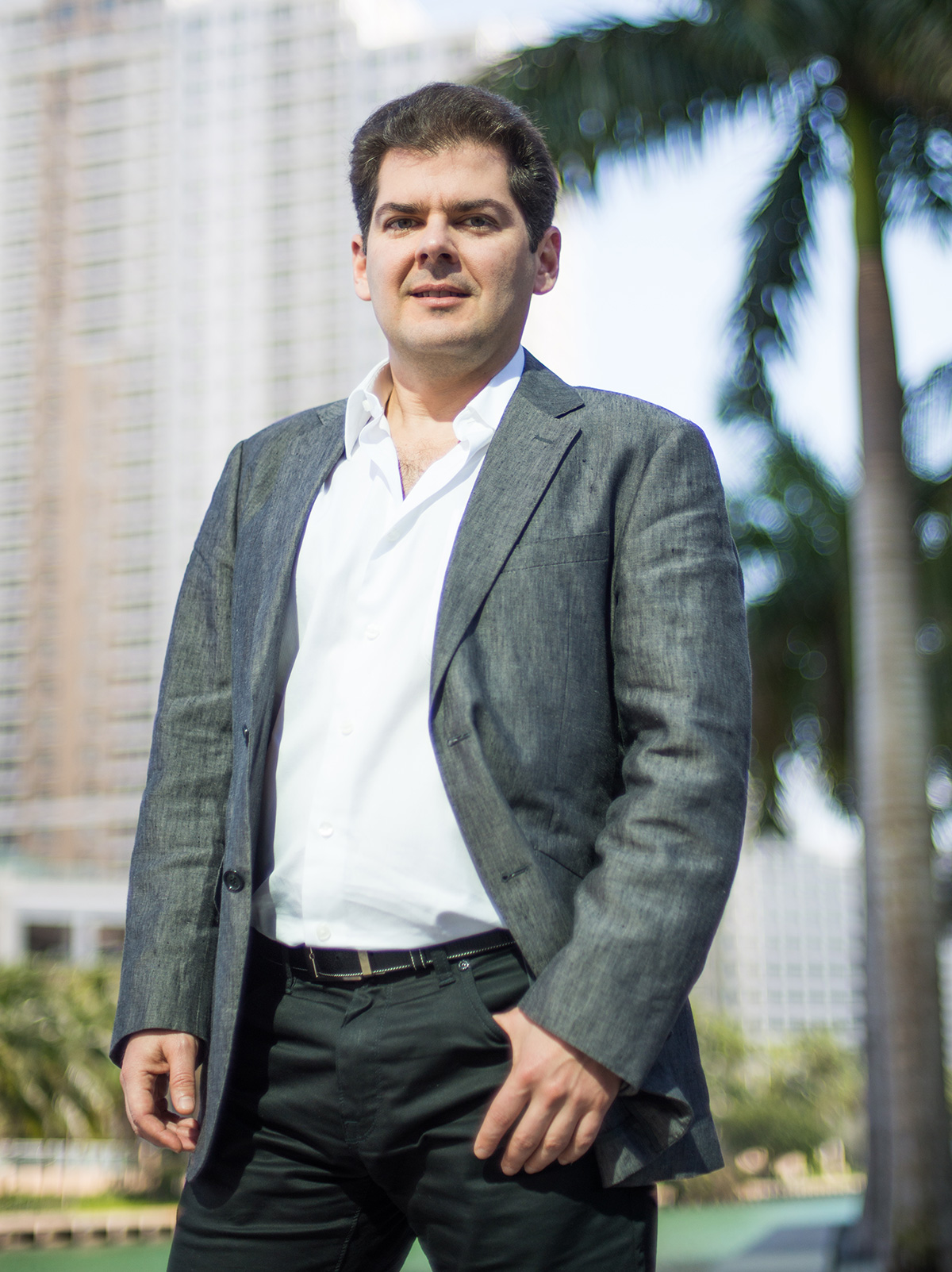 Jose R. Sosa
J.R. Sosa Properties
786.556.7672
JRSosa@JRSosaProperties.com
JRSosaProperties.com
Jose R. Sosa has loved to sell ever since he was a very young kid. "I remember selling stuff to my friends at elementary school," he says. He recently sold a property to an overseas client by showing it using FaceTime on his iPad. "The buyer wasn't physically in the property, not even in the country," he says. "I would never have imagined this could happen only a few years ago." He firmly believes that hard work is a great way to evolve, but in this competitive environment "smart working" is also necessary. As a result, he plans to expand to new locations and to invest in new technology to attract additional customers and to help the existing ones to make better decisions. "Miami is the hub of The Americas," he says. "Even with all the pre-construction in the next few years, the population is increasing and our prices are still much lower than other prime cities. I strongly believe that real estate is the most effective way to create and preserve wealth."
Advice For Buyers: "Find a realtor who understands your needs and will negotiate the best possible price for you."
Advice For Sellers: "Work with a realtor who is an expert in the area. The more competitive you price the property, the more chances you'll have to sell it in a reasonable amount of time."
Predictions For 2015: "With all the cultural and business events hosted around town, the pleasant weather, and given all the political turmoil in South America and the high taxes in Europe, Miami is one of the most attractive cities in the world to invest."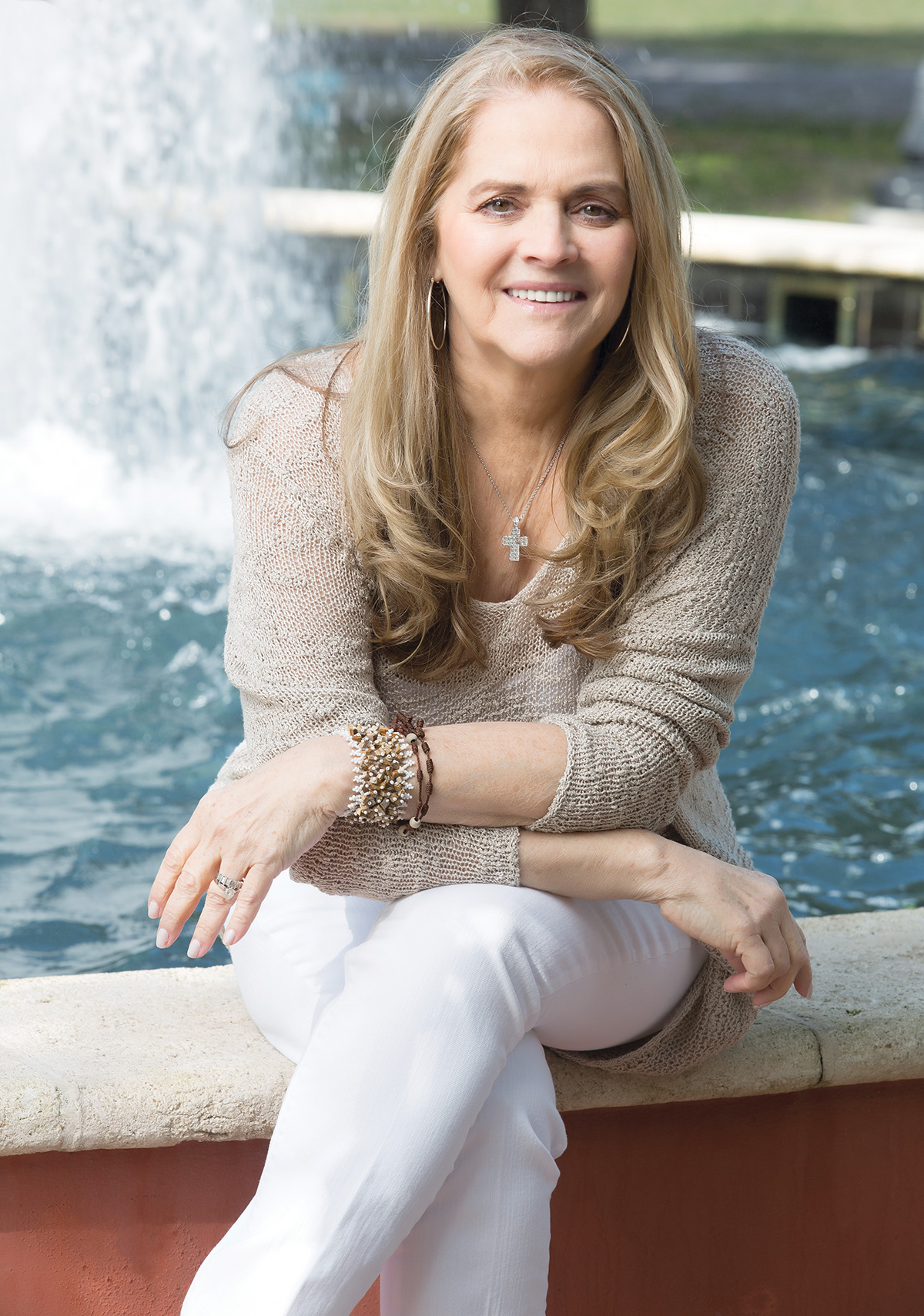 Esther Prat
Douglas Elliman Real Estate
305.965.0150
Tarp800@Gmail.com
"My true qualifications come from being a Miami resident since I was 7," says Esther Prat. "I've seen the incredible transformation the city has gone through and understand all the complexities and opportunities that have come with this growth. Coupled with this is the fact that my passion for helping others is the key motivator for everything I do." This in-depth knowledge of the real estate market was put to good use when a couple flew in from South America for the day…and after a few hours of touring Miami, they decided to stay in a hotel. Prat subsequently sold them the home of their dreams. "I enjoy the ability to be able to meet interesting people from near and far, getting to know them and understanding their needs so a great match can be made," she says. In addition to her real estate skills, she's also a space planner and interior designer.
Advice For Buyers: "If you see something you like, even on your first house-hunting trip, make an offer. Inventory is decreasing rapidly and desirable properties tend to move quickly."
Advice For Sellers: "Never disregard a first offer, even if it seems low. At least counter the offer to bring the buyer closer to your desired price."
Predictions For 2015: "Prices will continue to increase, and as new inventory hits the market, relationships will be increasingly important as buyers look for experts with a deep understanding of the marketplace and the opportunities that exist. There will always be a few great neighborhoods that remain undervalued."