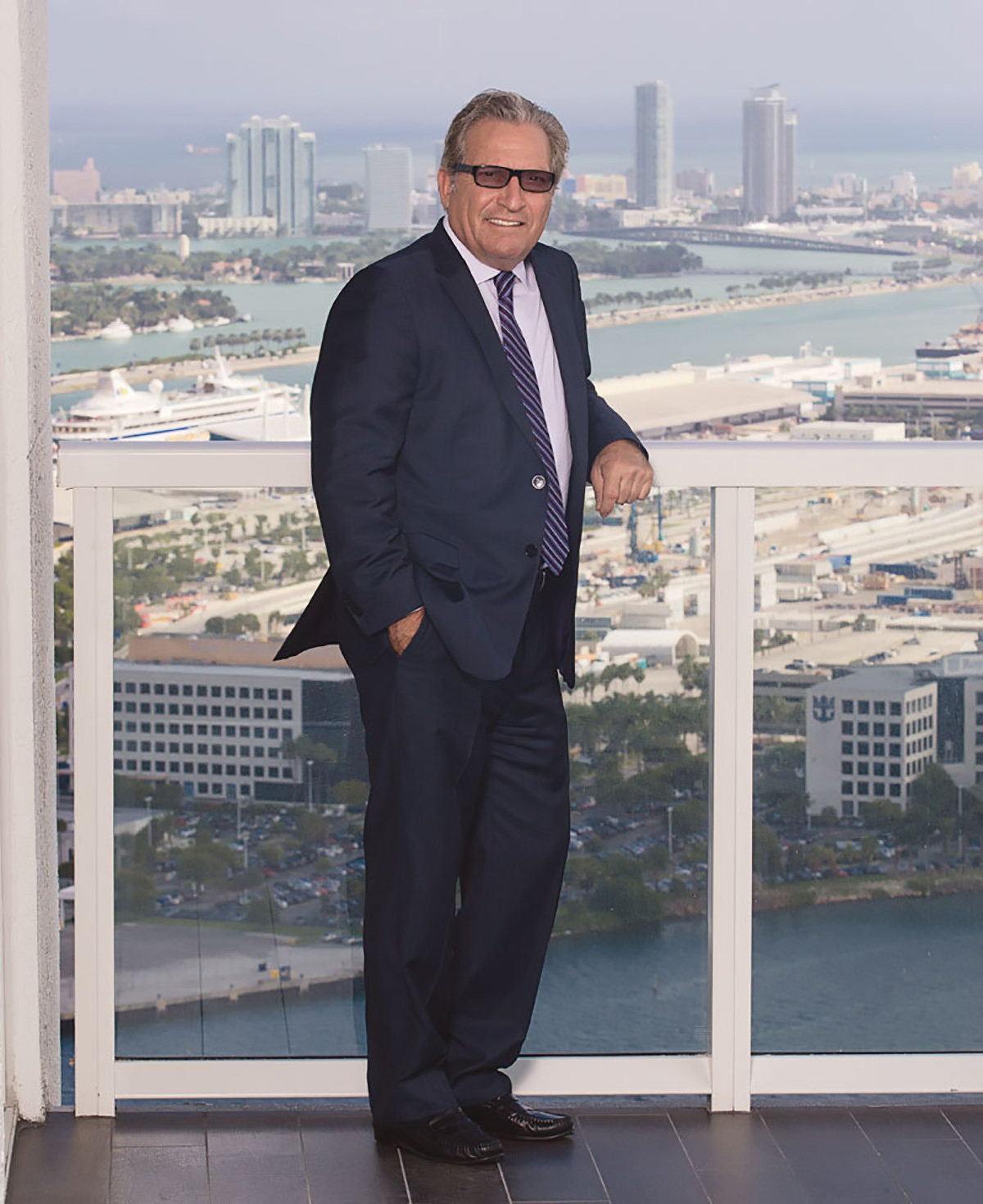 Nicholas Grossi
ISG Downtown, LLC — Vizcayne
786.347.7440
NickG@ISGDowntown.com
F or Nicholas Grossi, the best part of his day is reviewing sales reports. The reason? They're always full of good news. "We have had tremendous success with Brazilian and Argentinean buyers," he says. This past year, Grossi helped to launch ISG Downtown's Vizcayne development as its Director of Sales, and has since seen some stellar sales. He believes their Downtown Miami location is a definite advantage. "Brickell and Downtown Miami have a 24-hour urban lifestyle that's enjoyed by professionals and visitors alike," he says. The secret to his success? Staying informed. "I've been associated with Downtown Miami for the past 8 years, and knowing all the competition during that time I'm very well-informed of the trends both locally and nationally," he says. "It's important to research your marketplace in depth — and those of your competitors — so that you're always offering new information to clients."
Words to Live By: "Be fair and honest!"
Inside Tip: Buyers: "This is the hottest market that we have seen in South Florida since the recession. We have the best product in the best location at the best prices we will ever see again. Buy now!"
Inside Tip: Sellers: "The international market has focused on South Florida because their economies are booming and they know these beautiful condominiums will not last much longer. To get their attention, add some perks to enhance the sale. Sell now!"
Predictions for 2012: "All the excess developer inventory will be sold. The dire predictions about years of overhang are exaggerated. The ISG Miami Report spells it out clearly: We're at the beginning of the next chapter of Miami's growth!"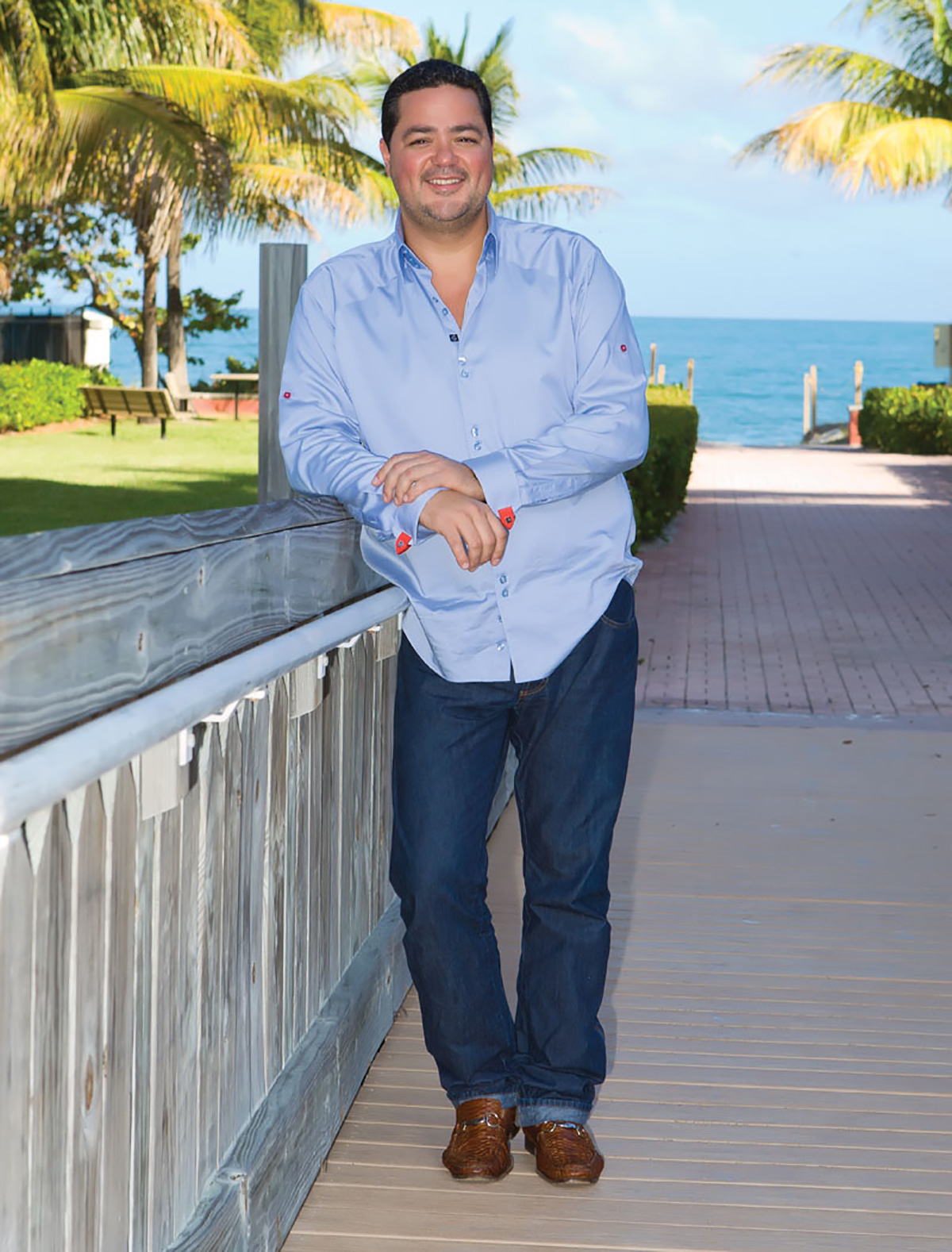 Yvan Martinez Rengifo
Capital Companies/Capital Int'l Realty
305.329.1470
CapitalCompaniesUSA.com
Yvan777@CapitalCompaniesUSA.com
"S pare time?" laughs Yvan Martinez Rengifo of Capital Companies. "What's that?" Between his near-weekly business trips attending real estate events, meeting with clients, and supervising different branches of Capital Int'l, Martinez Rengifo has little time for rest and relaxation. Though he wishes he could spend more time with his family, he's not complaining. This past year has seen stellar success for Capital, with branches opening in New York, Orlando, Bogotá and Caracas. With that has come what Martinez Rengifo says is by far the most satisfying part of his job: seeing clients walk away deeply happy with the level of service they received while buying or selling their property. "This country is full of opportunities," he says. "And there are no big or small clients — just clients who want to receive high-quality service."
Words to Live By: "Without doubt, my words to live by are como debe ser — the way it should be. I think everyone who knows me is sure this is my mantra."
Inside Scoop: Buyers: "Every time you are willing to buy a property, think of the profit you would get if you sell it, and get into the next buyer's shoes to evaluate the benefits of the investment."
Inside Scoop: Sellers: "If we're talking about real estate sales associates, my best insider tip is for them to join Capital Int'l Realty team!"
Predictions for 2012: "Next year, the market will get stronger as a result of the increase in European and Latin American investors. This will give an impulse in the demand for more properties, stabilizing the prices and giving an incentive for developers to continue with new projects with certainty and confidence."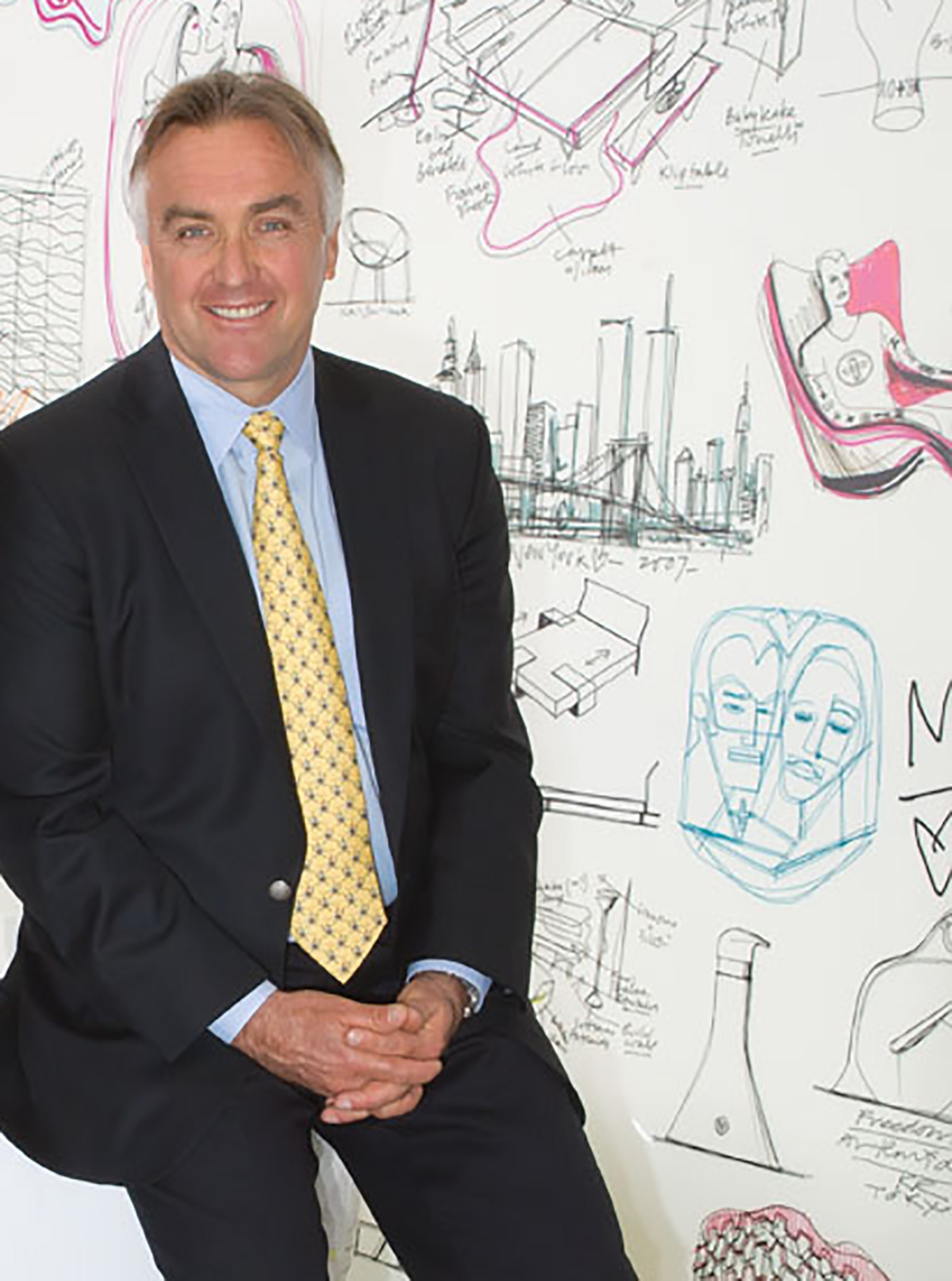 Craig Studnicky
Related ISG
305.931.6511
IWantISG.com
CraigS@IntlSalesGroup.com
Craig Studnicky of Related ISG understands that, when it comes to real estate, knowledge is power. "There's a lot of misinformation in the marketplace," he says. "My sales associates often get distracted by antiquated information or simple gossip. Keeping a focus on the dynamic facts in the market is a challenge, but the facts position our sales associates for success." It's this commitment to smart strategies that built ISG into a powerful brand, setting the groundwork for their recent partnership with Related. "A golden nugget I share with every new sales associate in real estate is to become a 'student of the game' or learn this trade," he says. "Study pricing trends, sales absorptions, buyer profiles, design trends and all the forces in the economy that affect real estate. Focusing on the above alone will automatically put you in the top 5% of all realtors."
Words to Live By: "Play within yourself. Don't get tempted to become someone you're not."
Inside Scoop: Buyers: "Once you've found a neighborhood you like and a community you like, study recent comps, make a reasonable offer and then trust your gut and buy the home. You'll regret over-negotiating on a home that seemed to be a good fit and losing it."
Inside Scoop: Sellers: "Hire a designer to spruce up the home once you decide to list it. Never underestimate the importance of good, clean design and how that translates to a good price for you. A good product usually sells at a good price. A bad product doesn't."
Predictions for 2012: "Expect residential prices to rise by 5% from current prices. Expect more announcements of new construction and new developments throughout South Florida, ending the longest drought of new construction starts on record in Miami."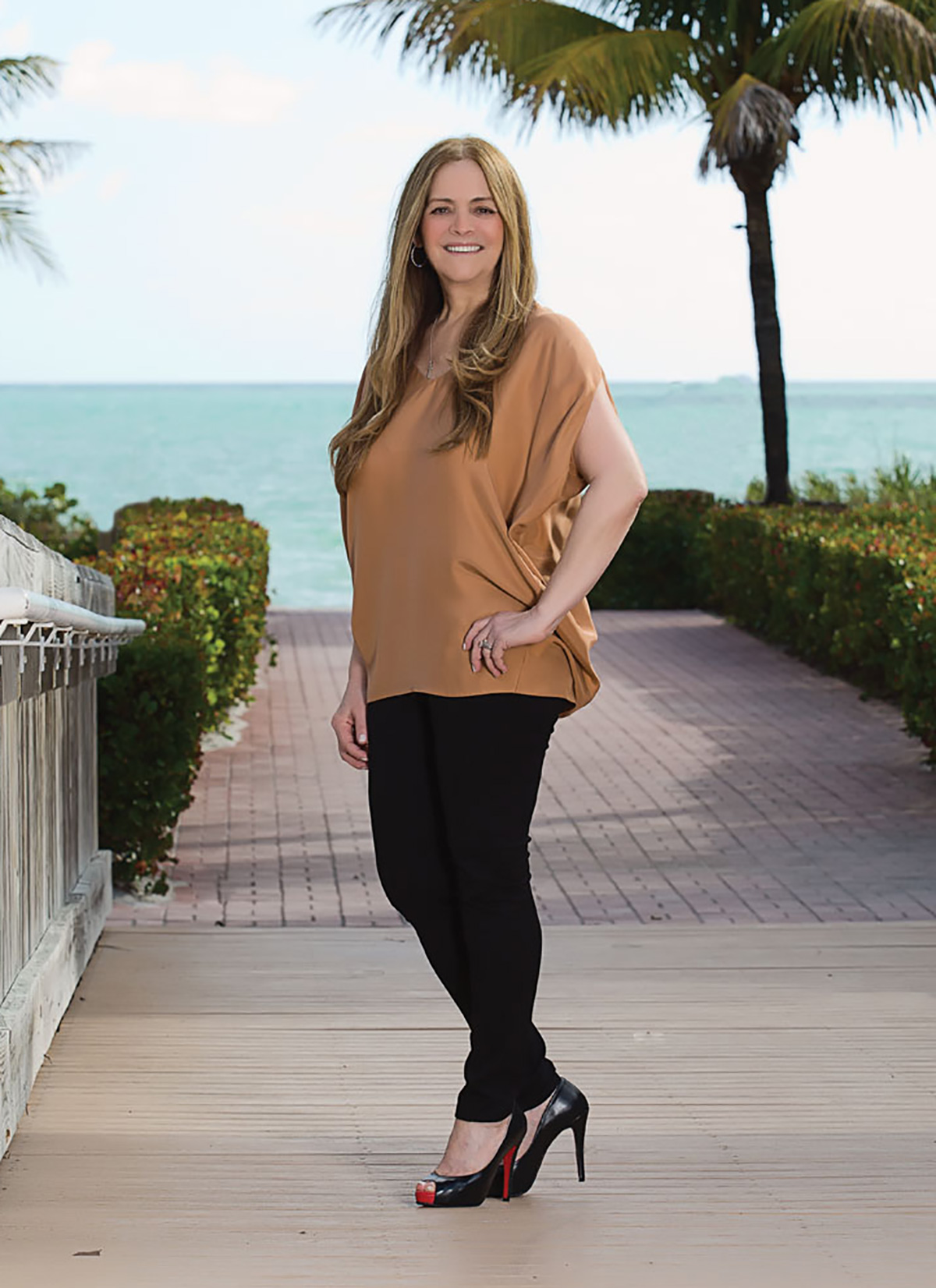 Esther Prat
EWM Real Estate
EWM.com
Tarp800@AOL.com
305.965.0150
"P roperties are a lot like people," says Esther Prat. "No two are alike." For Prat, the magic lies in finding a home that perfectly lines up with a client's needs and dreams. When she's not busy selling, Prat loves to indulge in the variety of activities Miami offers, from riding bikes to attending premier events and food festivals, as well as spending time with her family. "For me, it's always most rewarding to see that despite tumultuous economic times, customer service, honesty and dedication are still reigning supreme," she says. "I strive for perfection each day I walk out my door." Her greatest success? "I've chosen to measure mine by the results of commitment to family, love and happiness. I have three wonderful children that are all very close to one another and live life with passion and fire for everything they do," she says. "For this, I consider myself the most successful person I could ever hope to be!"
Words to Live By: "I want to define what I do. I don't want to be defined by what I do"
Inside Scoop: Buyers: "If you see something you like, even on your first house-hunting trip, make an offer. Inventory is decreasing rapidly and desirable properties are going fast."
Inside Scoop: Sellers: "Never disregard a first offer even if it seems low. At least counter the offer to bring the buyer closer to your desired price. Frequently, future offers come in lower than the first."
Predictions for 2012: "We will continue to see inventories decrease in many neighborhoods and may even see some modest appreciation in these areas. Much of this distressed inventory will be absorbed in 2012 to allow for a strong rebound overall in 2013."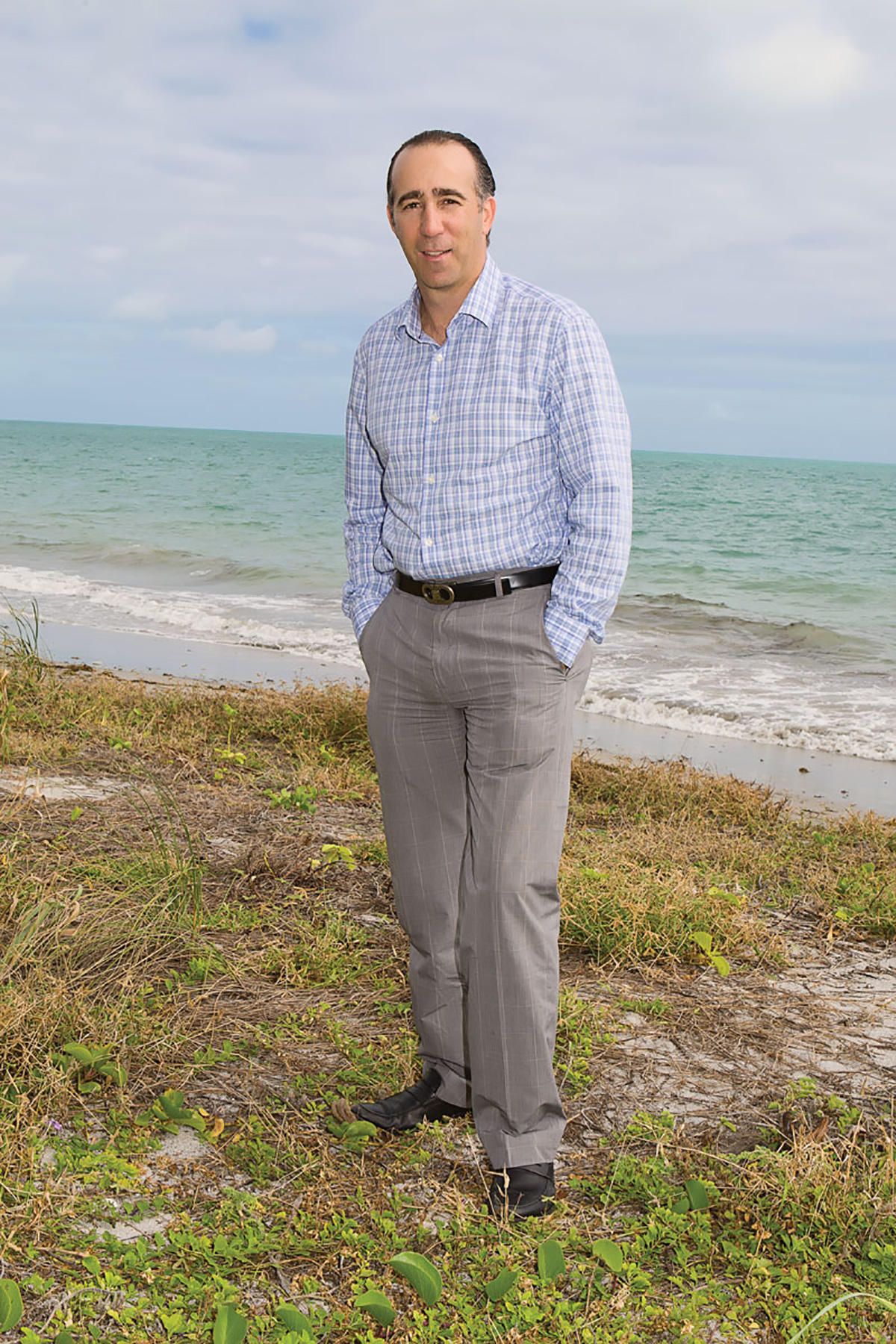 Daniel Gaviria
Great Properties Intl. Realty
305.582.4800
DanielGaviriaRealEstate.com
DanielGGaviria@Hotmail.com
For Daniel Gaviria, the best part of the day is the peace of early morning, when the habitual early riser uses the quiet of the still-empty office to get himself organized. Though this Great Properties agent has had many successes — including some very high-end transactions this past year — he considers one of his greatest to be establishing himself as part of the community. "I've made a great many friends, found good business opportunities, and still enjoy the South Florida lifestyle tremendously," he admits. When not at work, Gaviria enjoys taking advantage of the activities the area offers including golfing, swimming and spending time with friends. His advice to those looking to make their own foray into the realty universe? "Work hard, always act correctly, and with a little bit of luck, you can have a great and satisfying career in this dynamic field," he says.
Words to Live By: "Always do the right thing, be generous and kind, and you'll never have trouble sleeping at night."
Inside Scoop: Buyers: "Get your statements and finances in order to be able to act quickly once you find the right property and make sure to have a very definite idea of what you can comfortably afford."
Inside Scoop: Sellers: "Price the property right, make sure your realtor is promoting it to the maximum benefit, and usually the first offer is the best one."
Predictions for 2012: "High-end properties will continue to sell well as the economies and political situations in Latin America and Europe continue to be uncertain. Foreign buyers with economic means still find investing in real estate in South Florida to be a good bet."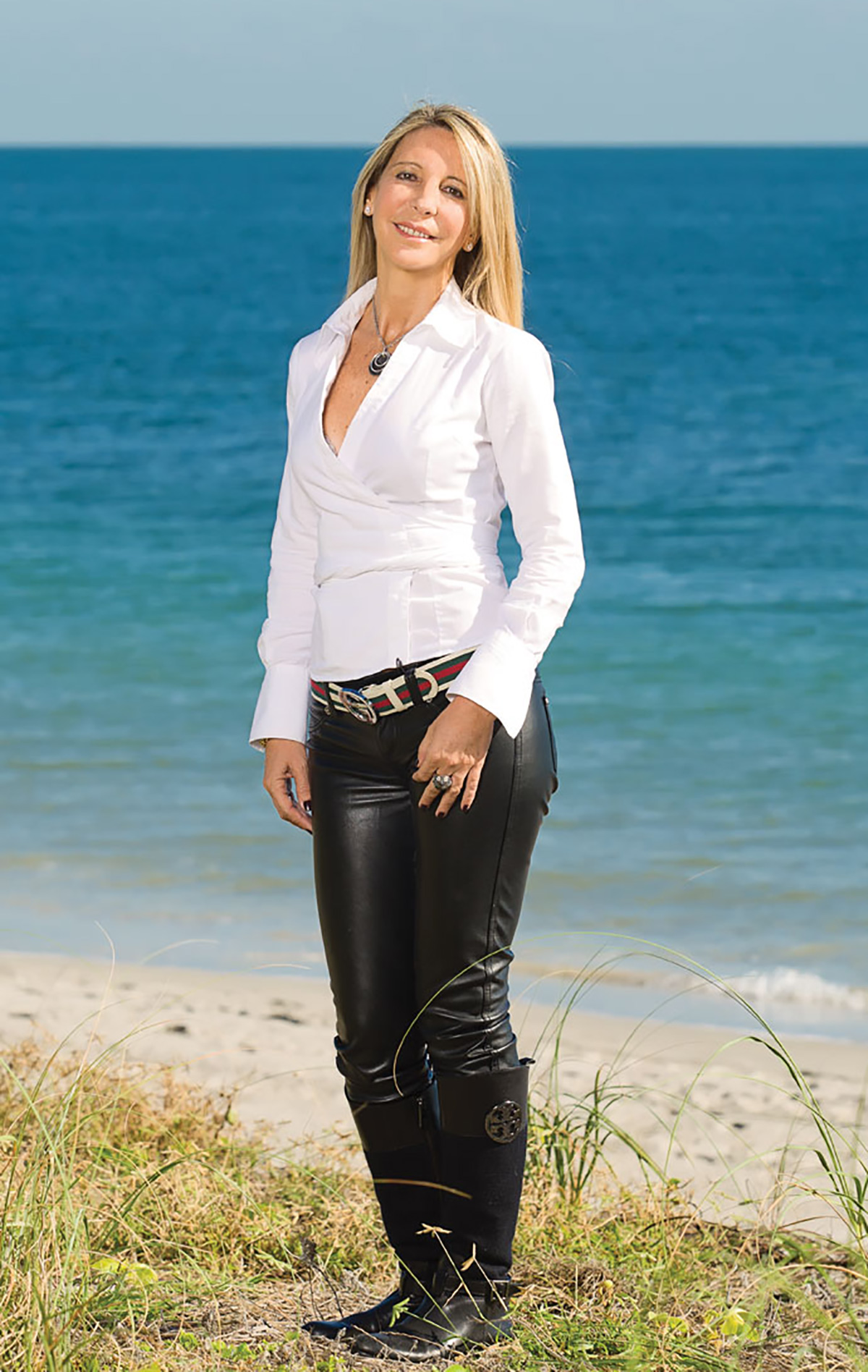 Giulietta Ulloa
EWM
305.710.6620
Giulietta@Ulloa.com
Giulietta Ulloa has quite an adventurous side. This past year, the EWM agent took a week off from selling real estate to participate in a yoga trek through the wild Andes in Peru. Perhaps it's this willingness to take chances that explains her success. After all, Ulloa is a top producer who, this past year, managed to sell properties to international buyers who never actually made the trip to Miami! "I love every step of real estate," she says. "I enjoy everything from marketing the property to writing contracts." She especially likes meeting wonderful people in the process. Though she admits that it's hard to be on-call 24 hours a day, she loves staying in the loop. "We live in a fun place," she says. "Where else can you experience the entire world from your own backyard? We're so lucky to be here!"
Words to Live By: "Be honest, be good, and give the best from yourself, and you will succeed."
Inside Tip: Buyers: "The moment is now — don't lose the opportunity!"
Inside Tip: Sellers: "Be flexible and prepare your house to sell at its best."
Prediction for 2012: "Miami is going to experience a super-boom. I feel this just happening now! I really believe 2012 is going to be a great year."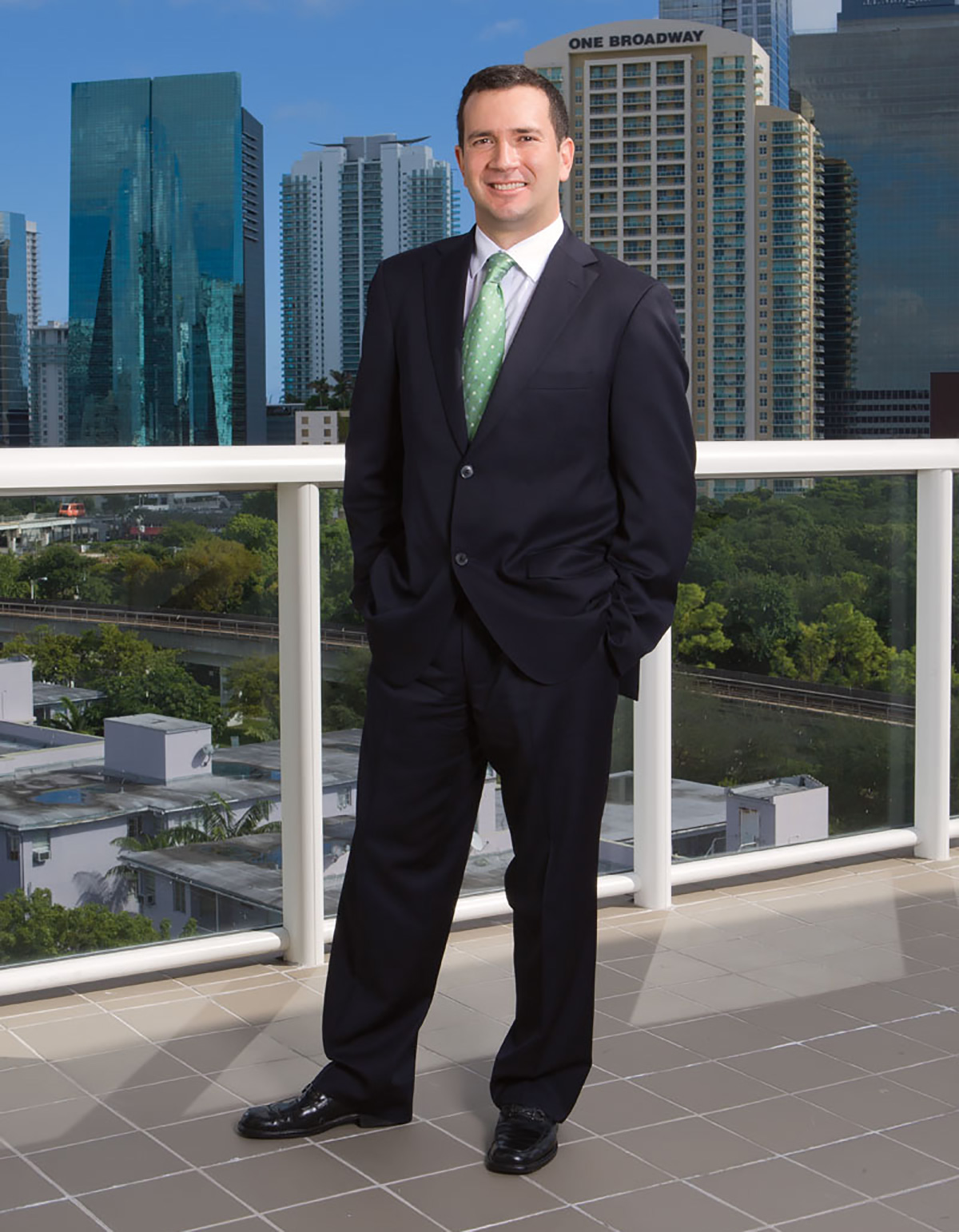 Santiago Vanegas Motta
Habitat Development, LLC
305.505.4672
HabitatMiami.com
SVanegas@HabitatMiami.com
For Santiago Vanegas Motta of Habitat Developments, the greatest success of 2011 didn't take place in the office. "Principally, it's having been able to coordinate an equilibrium between enjoying time with my family and with my team at work," he says. Not that Vanegas Motta hasn't enjoyed plenty of work-related accomplishments in recent years, including an award from the City of Miami Beach for "Best Renovation". "The secret is to enjoy what you do," he says. At the company's latest development, Habitat Miami, Vanegas Motta has gone beyond traditional property sales, additionally offering both long-term and short-term rentals. It's a strategy he recommends to those trying to make decisions about their property. "Real estate is a long-term investment," he says. "Always analyze 'Plan B' — which is not a sale. Keep it and rent it!"
Words to Live By: "Security and health for my family."
Inside Scoop: Buyers: "Think about the long-term view — which in this climate might mean trying to rent it fast!"
Inside Scoop: Sellers: "Take some time to think about what you'll do with the money you make when you sell."
Predictions for 2012: "The inventory is going to be reduced — and when supply gets low, expect prices to go up."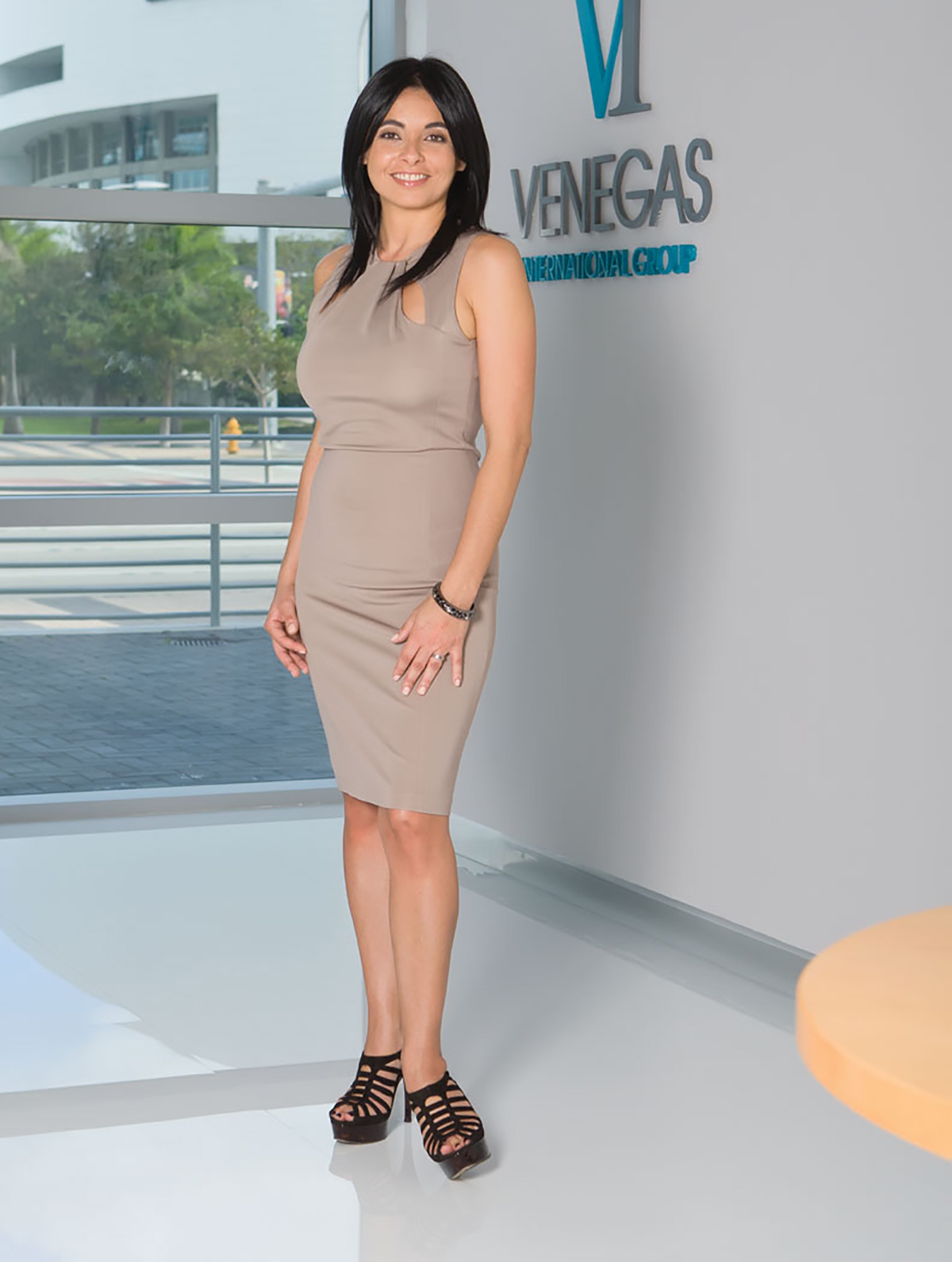 Lera Visconti
Venegas International Group
786.260.7180
VenegasInternationalGroup.com
LeraVisconti@VenegasInternationalGroup.com
Lera Visconti knows for a fact that hard work always pays off. Take, for example, her experience at 900 Biscayne Bay. Under the leadership of then-Director of Sales Monica Venegas, Visconti helped the building successfully sell out its entire inventory months before the expected deadline. Challenges she faced along the way included her first business trip to Brazil, where she and Venegas managed to get many contracts signed in just a few short days. "It makes me very proud," she admits. Visconti has been in love with The Magic City since arriving here 11 years ago from her home in Rome, Italy. "The Brickell/Downtown Miami area is the hottest new urban center to live, work, play, and buy high-end real estate in," she says. "In the coming years alone, at least 6 new condo projects are slated to break ground in Miami and developers are promising to announce several additional projects really soon, which is very exciting!"
Words to Live By: "What the mind can conceive and believe, it can achieve."
Inside Scoop: Buyers: "Get professional advice from a local real estate agent that you trust."
Inside Scoop: Sellers: "Unexpected challenges and situations might very well come up in the course of selling a property, so having a clear idea of your ultimate goals at the outset is a must to help make the right decisions."
Predictions for 2012: "International buyers have been instrumental in Miami's market recovery and will continue to boost the local market long into the future. Unlike the national market, Miami home prices should steadily increase in 2012."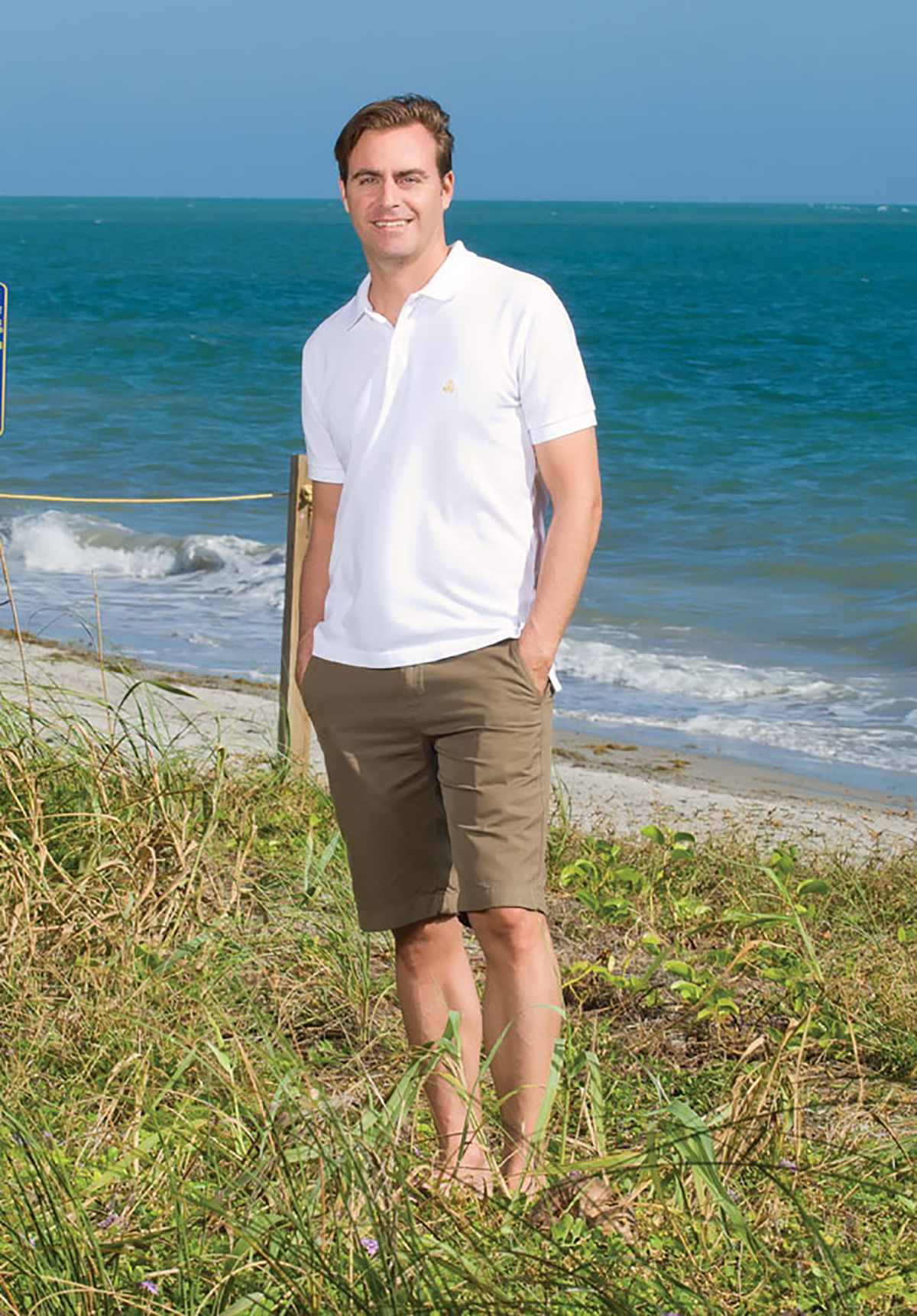 Cristian Gonzalez-Black
Fortune International Realty
305.775.3426
CBlack@FIR.com
There's no part of the real estate business that Cristian Gonzalez Black doesn't love. "Every day there's something new — perhaps unexpected," he says. "It's very gratifying to learn from these new situations." Black's positive attitude toward his work shows in his recent successes: In 2011, he topped his already impressive performance for 2010. Black both lives and works in Key Biscayne, and has no complaints. "This type of island living is what I call 'quality of life'," he says. "The beaches, the parks, the safety and local amenities, all just steps away from a metropolitan city like Miami — that's a luxury." When he's not busy selling, Black enjoys staying active — from playing tennis to running and bike riding. This successful agent's advice to those starting out? "Have fun with it, be professional, and provide great service…you never know when little things will turn into big opportunities."
Words to Live By: "Live healthy and never judge, blame, shame or criticize."
Inside Scoop: Buyers: "Inventory levels are low and the trend is to continue in that direction, but react before the property of interest is sold. You never know when a similar property may come on the market and if they will have a higher price."
Inside Scoop: Sellers: "Keep an informed eye on market activity — what's for sale, what has sold, etc. — and gauge your position according to the market conditions."
Predictions for 2012: "With inventory levels decreasing rapidly, it seems that we can anticipate a continued future trend of healthy market conditions."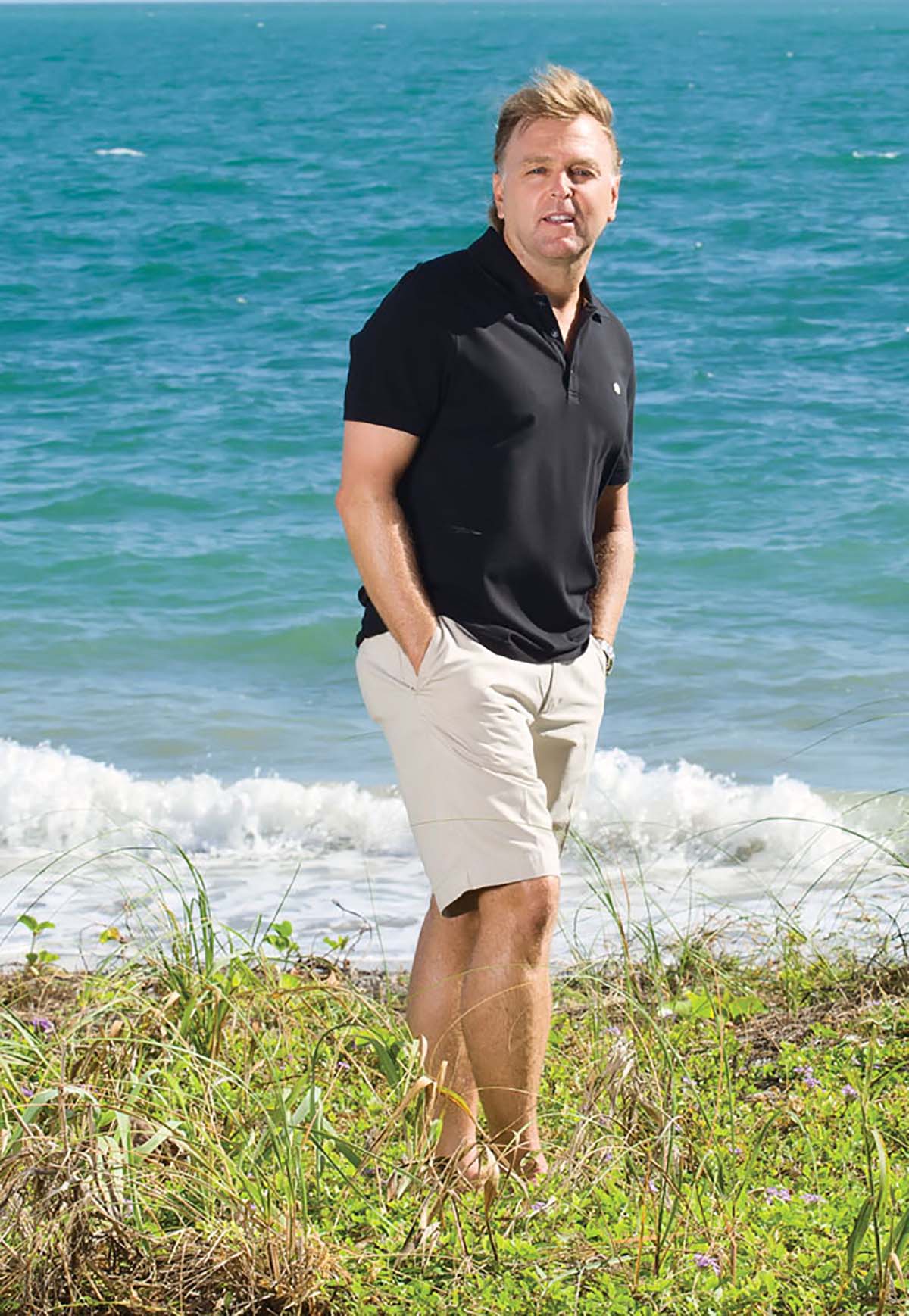 Doug Kinsley
Fortune International, Inc.
DougAndAl.com
305.215.5900
Doug@FIR.com
For Doug Kinsley, the tough market poses a challenge — but it's not the one you might expect. "Customers who are new to our market read in the newspapers about the doom and gloom of South Florida real estate," says the top-tier Fortune producer. "They come into town expecting to steal a property." That means Kinsley has to play the role of teacher, educating buyers that Key Biscayne isn't anything like what they've read about. "Our property values have held very strong," he points out. Throughout all his years in the business, Kinsley has turned countless people into satisfied Fortune clients — and many of them into very good friends. "I'm completely fulfilled in my choice of profession," he admits.
Words to Live By: "Reach for the stars — but keep your feet on the ground."
Inside Scoop: Buyers: "Buyers should look at comparable sales during the past 6-12 months and make a reasonable offer based on that. Many buyers try to low-ball a property and only end up offending a seller, making negotiations much more difficult."
Inside Scoop: Sellers: "Again, sellers should look at comparable sales and price a property accordingly. Inventory levels and market trends have to be taken into account. On Key Biscayne, inventory levels have been declining and prices have been increasing."
Predictions for 2012: "I predict shrinking inventory levels. With the lower inventory, we should see more increases in prices, especially on unique properties."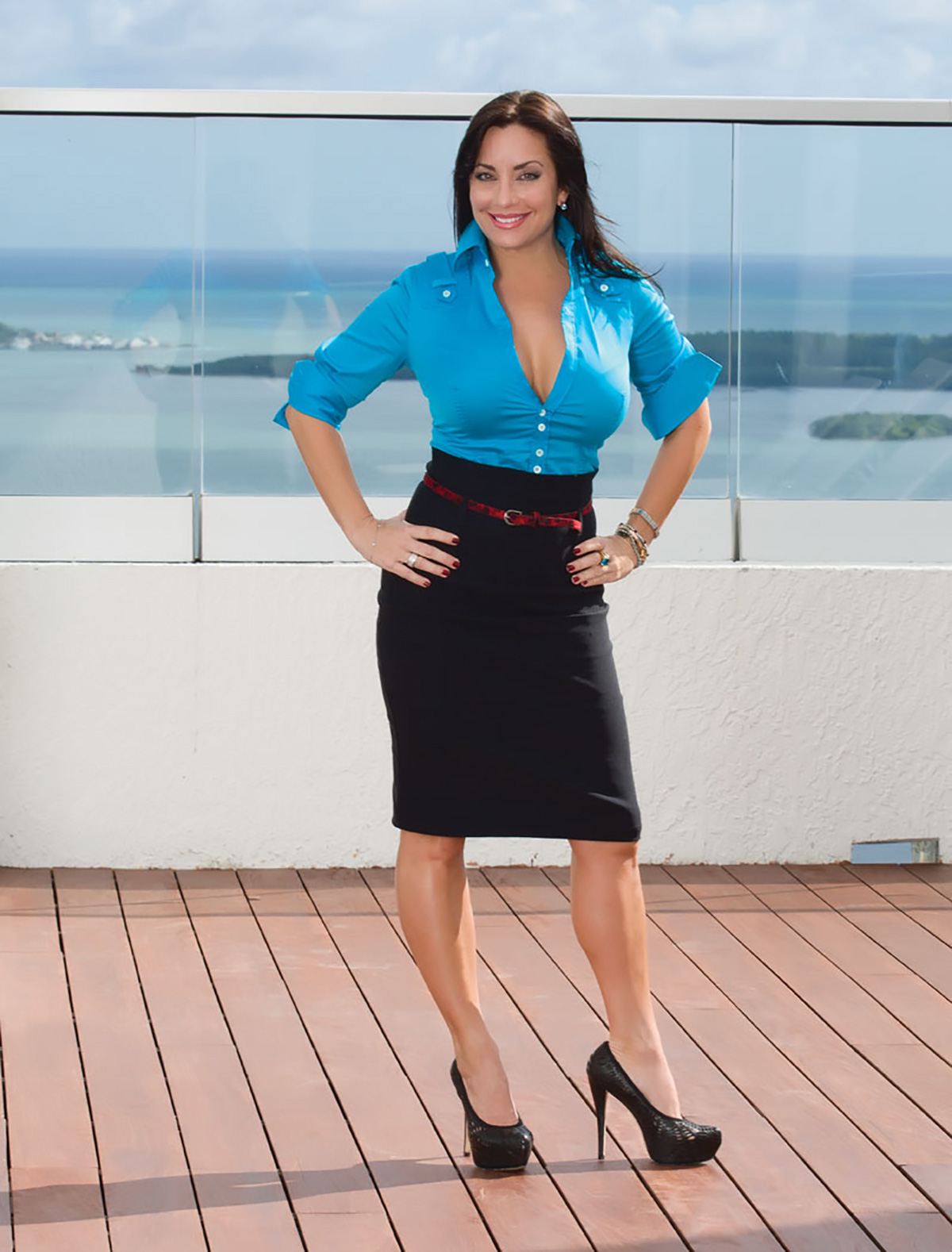 June Savage
ONE Sotheby's International Realty
786.202.3211
JSavage@OneSothebysRealty.com
"A s realtors, we've got to be marketing gurus," June Savage says. The ONE Sotheby's realtor knows how quickly the world of selling property is evolving. "Most everyone will be mobile by 2012, and searches will all be happening on a mobile device," she says. What's more, Savage believes working with ONE Sotheby's International Realty has positioned her at the top of this evolving field. The brand has its own YouTube channel, as well as partnerships with outlets from The New York Times to BBC. "I'm able to position my clients' properties at the top level of all social media, thanks to Sotheby's global network initiative," she says. When the busy realtor isn't at work, she spends time with the Miami Acting Company, doing choreography for their top-notch shows. "When you're truly happy as a person and are grateful in life, that's what success means to me," she says.
Words to Live By: "The results a person obtains are inversely proportionate to the degree to which he/she is intimidated. It's not what you say or do that counts, but what your posture is when you say or do it."
Inside Scoop: Buyers: "They should absolutely get hold of Sotheby's Realty's iPad app!"
Inside Scoop: Sellers: "Strategic Internet Syndication. Our partnership with The New York Times showed a 160% increase in clicks by consumers who decide to see a property or move through to the Sotheby's site."
Predictions for 2012: "Unit production will be better — this is the new norm. I'm very positive that the smart money buyer can benefit from the right brand: Sotheby's is forecasting that transactions will go up 25%."