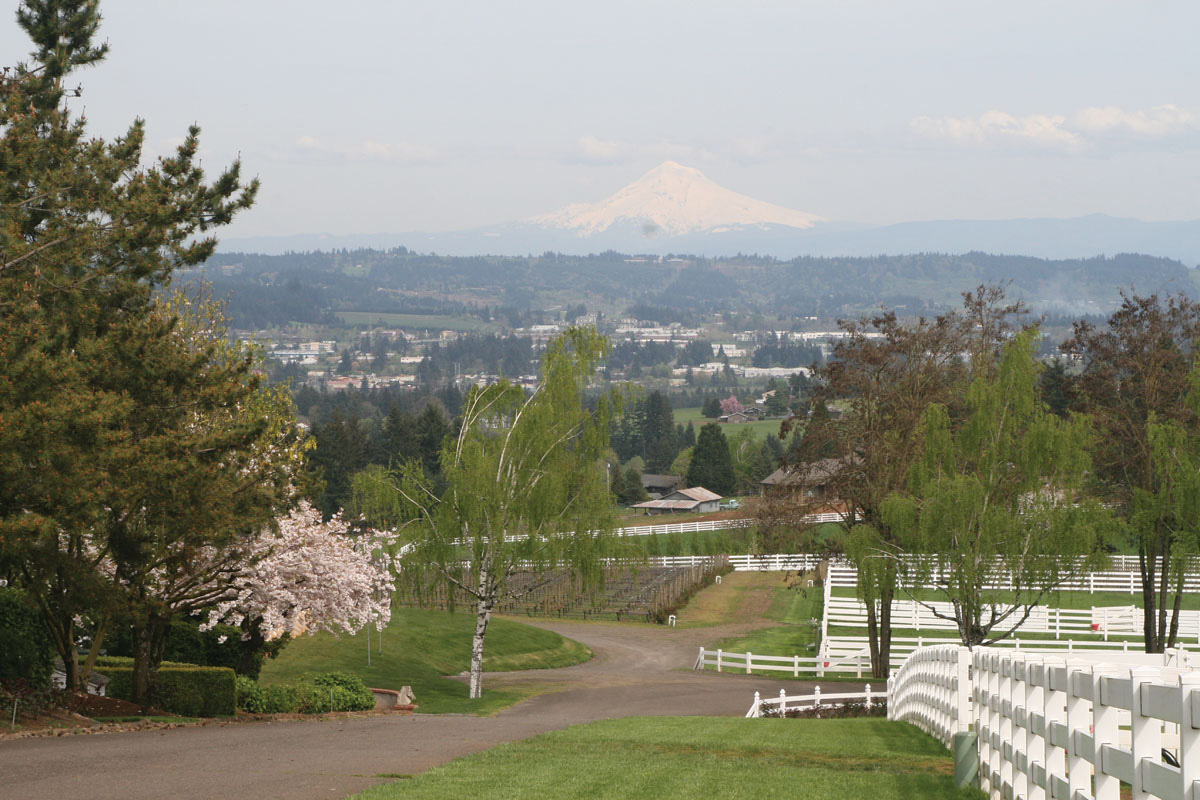 Years ago, visiting wine country meant meeting winemakers, hearing their stories, touring their winery and catching some of the passion they had for wine. Today, in most wine regions, that has been replaced with impersonal tasting rooms, corporate-owned wineries and throngs of tourists.
If you're looking to reclaim the personal touch wine travel had 30 years ago, look no further than to the undiscovered counties of Oregon's wine country. While Oregon is on every oenophiles radar, most visitors head to Yamhill County and miss the boutique wineries that dot the small towns of Washington County and Mt. Hood Territory. Here you'll find family-owned operations where you'll be welcomed with open arms and can enjoy listening to the winemaker regale you with stories while you imbibe.
Beginning at Quailhurst in the Mt. Hood Territory, I meet Marvin Hausman, a former surgeon, and his wife Deborah, a former Olympic medalist in skiing. The couple started second careers as winemakers and horse breeders. Before tasting the wine, Marvin proudly shows off the 35-acre property, which features the largest private rose garden in Oregon and mahogany horse stables where the Anheuser-Busch Clydesdales were once boarded that date back all the way to when the Corning family built the estate.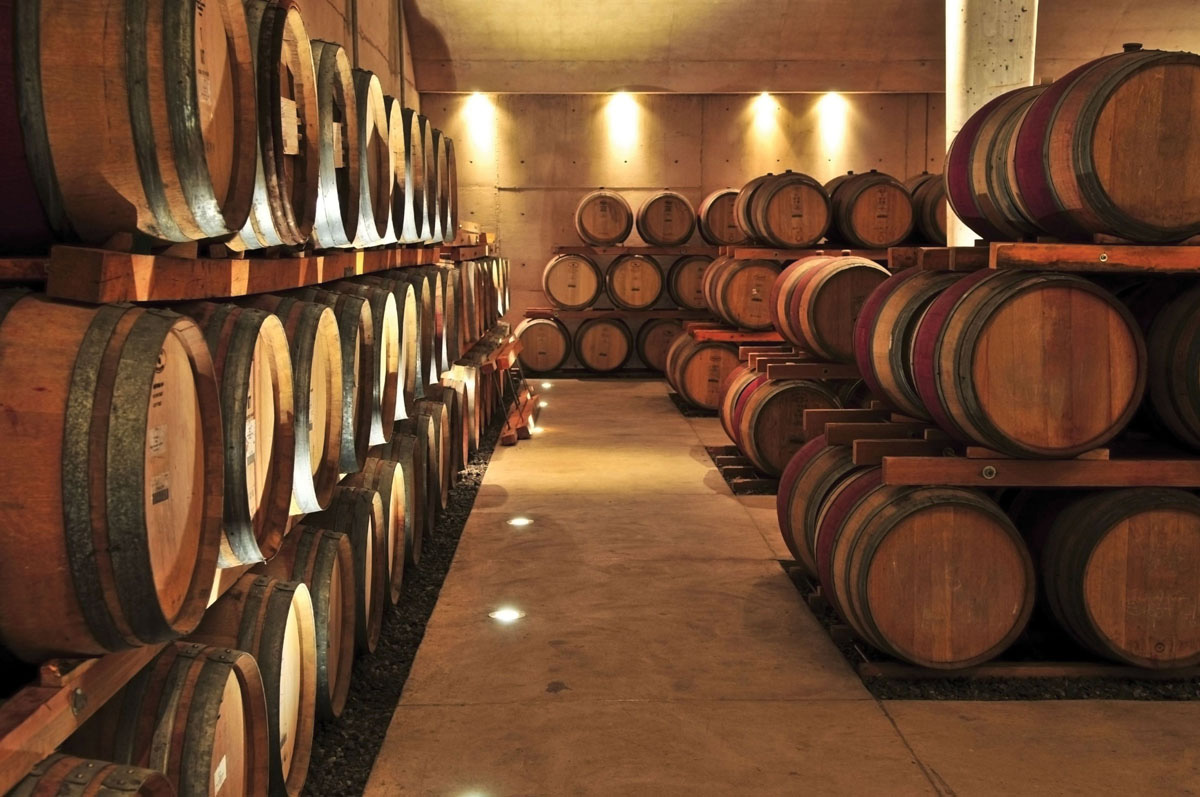 Back in the tasting room, Marvin pours a Blanc De Noir, a Pinot Rose and the T.J. Reserve Pinot Noir. As he talks about each wine, I learn that he got interested in wine as part of his medical research. In fact, he's uncovered that a key anti-aging and anti-disease substance, L-Ergothioneine, is found in wine. With that knowledge, I gladly accept his offer to top off my glass.
The next stop on my wine-filled journey is St. Josef's, one of the oldest wineries in Oregon with a gemütlichkeit attitude that reflects the owner's German/Hungarian roots. The winery is best known for their Grape Stomp, a huge party in September complete with a band imported from Germany. St Josef's is also putting their own spin on Oregon's fascination with food trucks with the Wine-bago; a Winnebago turned portable tasting room.
Wrapping up my day in Mt. Hood Territory, I head to Christopher Bridge Winery. In the tasting room, Chris Carlberg pours the wines while wife Susanne makes wood-fired pizza for us to enjoy. The 80-acre farm property has been in the family for over 60 years. A former German teacher, it's no surprise the winery gravitates to German white wines. The 2012 Ehrenfelser is the stand-out. "For me, wine is liquid music," Carlberg waxes poetic. "I think of my wines as feminine, elegant, gentle and subtle."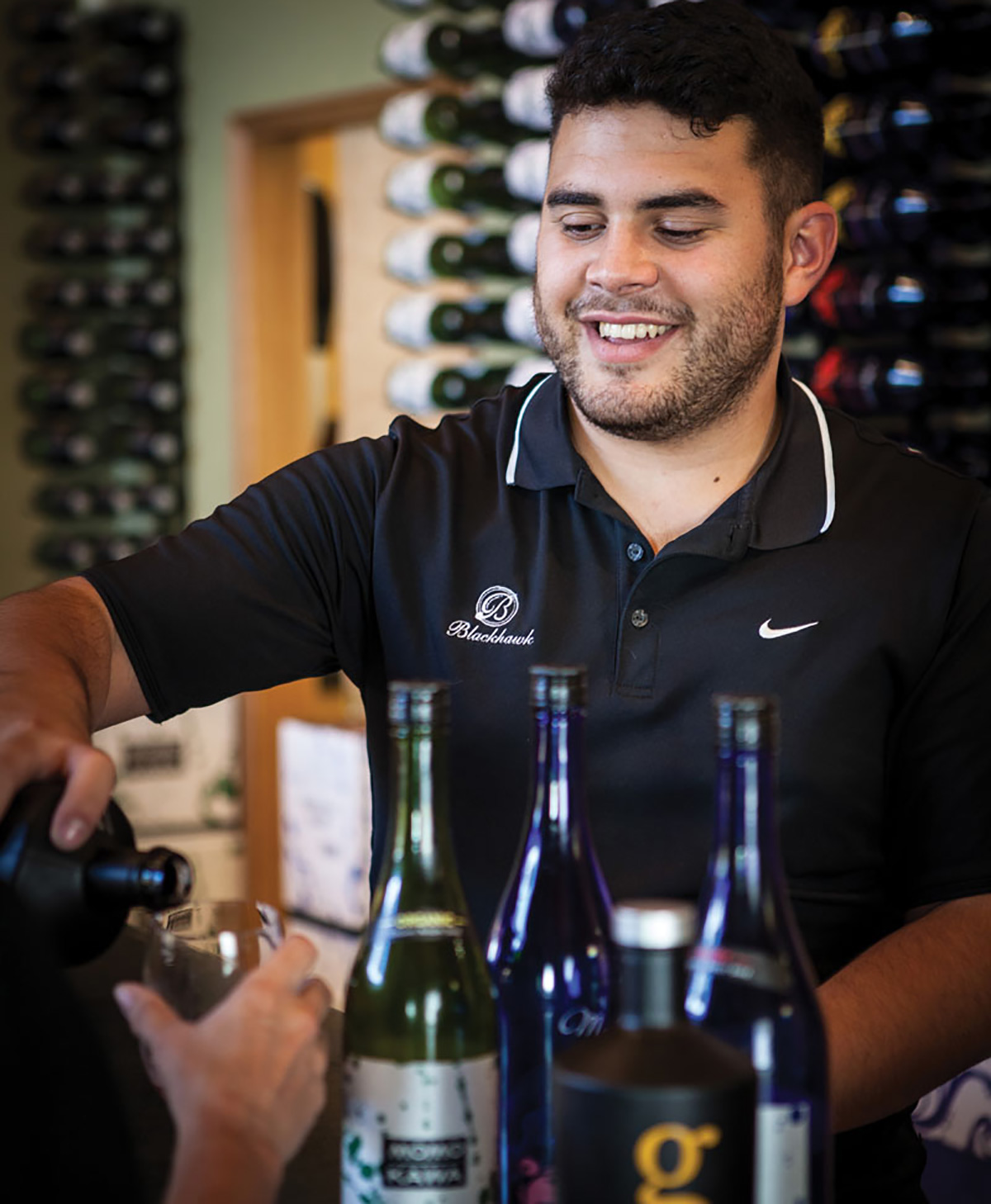 The winery also puts out a solid portfolio of Oregon's famed Pinot Noir. My favorite is the 2009, which Carlberg describes as a wine that says: "I'm going to seduce you and I'm not going to betray you at all." If only I could find a guy as dependable as this wine! During a visit here, expect to hear more romantic stories spun as you sip, and don't be afraid to ask for more of anything you like. Chris is happy to pour more of what makes your heart sing.
After a long day of tasting, I return to my base in Portland, fittingly the Vintage Plaza Hotel, a Kimpton property in the heart of downtown, where every room is named after a different Oregon winery. A relaxing dinner at Paley's Place, where James Beard winner Vitaly Paley delights with his Pacific Northwest cuisine, completes a perfect day of indulgence.
The following day, I set off to check out the Washington County wine scene. My first stop doesn't offer any wine at all, but has lots of sake to enjoy. Sake One was the first American Sake producer, and today produces a dozen different sakes and some special brews available only in their tasting room. During the tour, I discover that hot sake is poor quality, and all good sake should be consumed cold. I also learn about the different styles of sake, how they're made…and, most importantly, that unlike wine, sake shouldn't be cellared. It's meant to be drunk within a year or so of being brewed. During the tasting, the sake is paired with foods like French onion dip, chevre and chocolate to prove that it complements far more than Asian fare.
Moving on, established in 1970, Ponzi Vineyards was one of the first wineries in Oregon. It began when Nancy & Richard Ponzi decided to make wine. With no formal training, they learned by trial-and-error and slowly established the vineyard's well-regarded Pinot Noir and Chardonnays. Today, their daughter Luisa is the winemaker. The tasting room is one of the most luxurious in the area, and features an expansive patio and sweeping view, one of the best overall wine-tasting experiences available.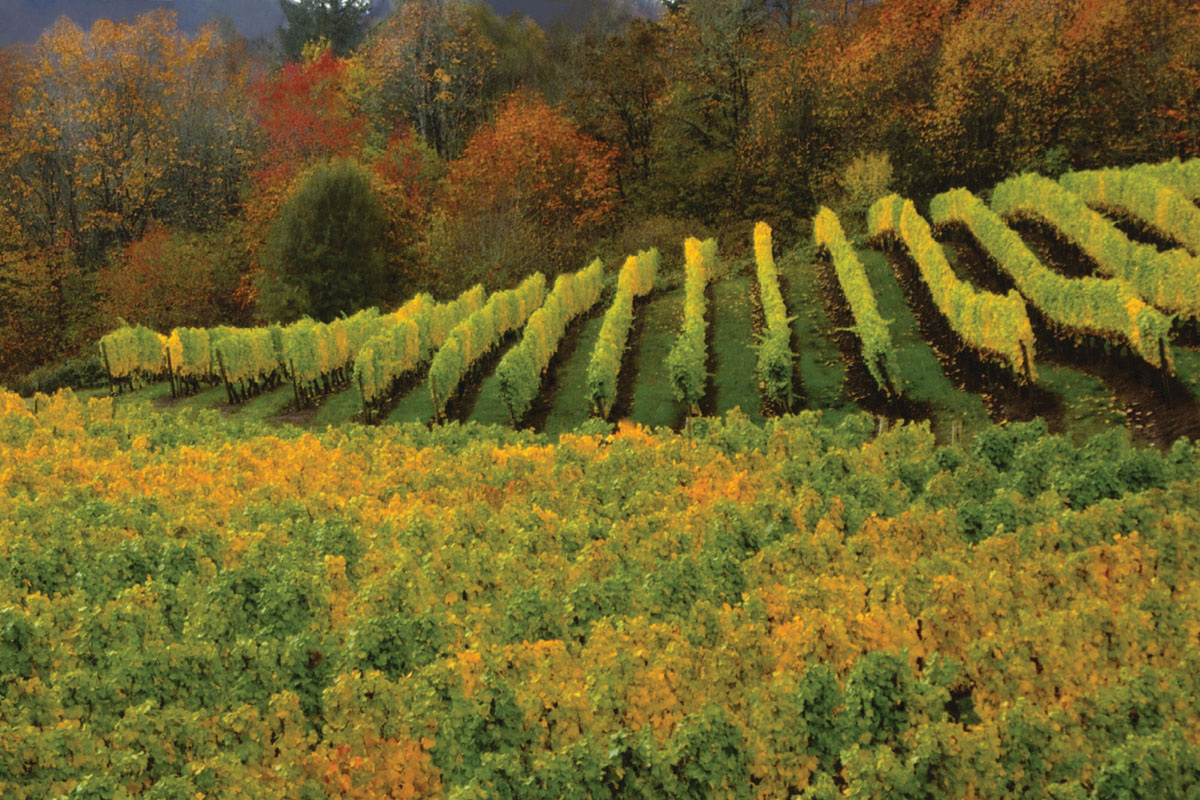 Heading back into town, I swing by the Southeast Wine Collective in Portland, a husband/wife-owned urban winery. The Collective is in the Division neighborhood and the community spirit is reflected in the business. Here, Tom & Kate Norris make their own wine, Division, but also offer a facility and mentorship to 9 other winemakers producing in their space. They are a young couple who learned the wine trade in France. That old-world education is reflected in their barrel options. "Being in town lets wine be a part of someone's everyday life," they say. "Our guests don't need to plan a trip to wine country, they can just walk down the block." Tom & Kate are not only educating their fellow winemakers, but the community at large about wine. Anyone can make an appointment to do a barrel tasting, with the tasting room itself featuring a wide variety of wine producers and pourers knowledgeable about each.
In the end, a trip to the undiscovered wine regions of Oregon Wine Country is really a chance to see the heart and soul of winemaking at its finest while gaining a greater understanding and passion for the grapes that help make them, and the history of how they were established. After all, part of what makes a specific batch of wine special is the story of how it came into being in the first place.