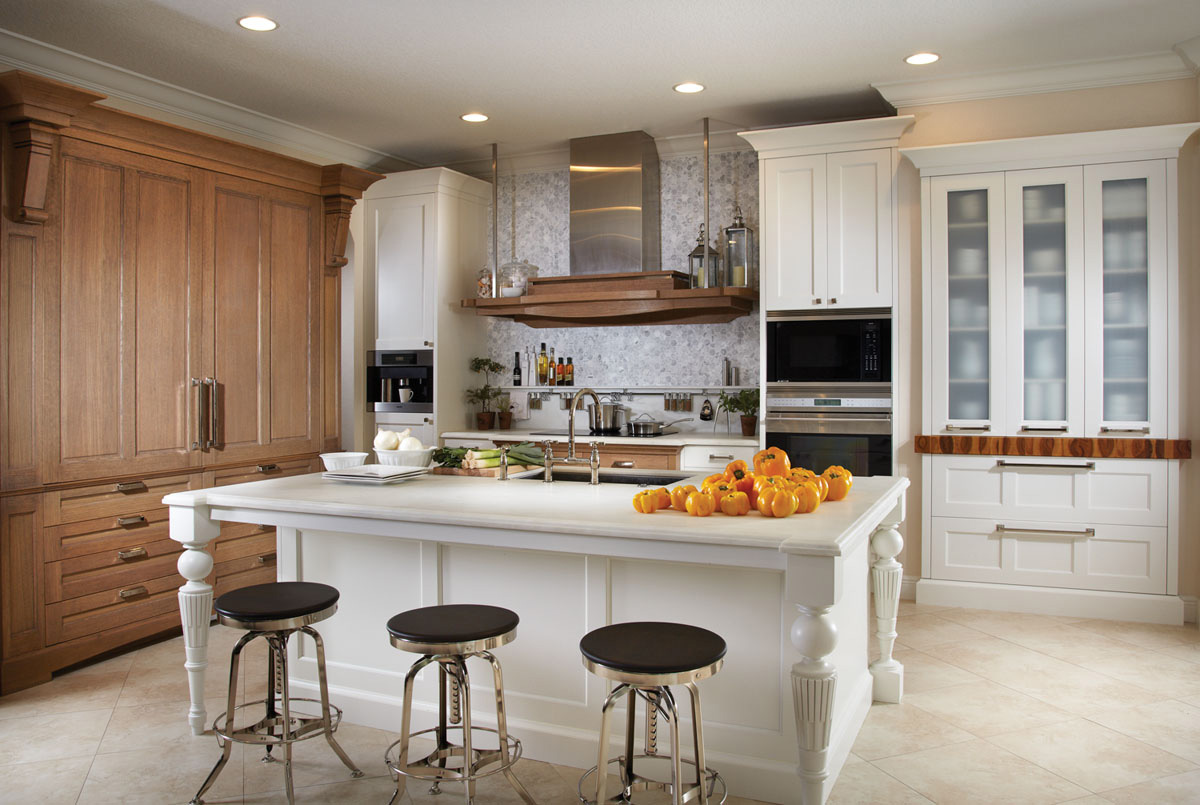 1. Fendi Amalfi G1 Cost: Varies based on custom design Why we picked it: The Amalfi G1 Kitchen from Downsview features a wide frame transitional door style in a combination of soft, milk-glaze white paint and wire-brushed oak. Downsview takes great care of finishes and design details on every component of their kitchens, and their unique finishes make the room a real standout. Where to get it: Downsview of Dania; DCOTA: 1855 Griffin Rd., Ste. 212, Dania Beach; 954.927.1100; DownsviewKitchens.com.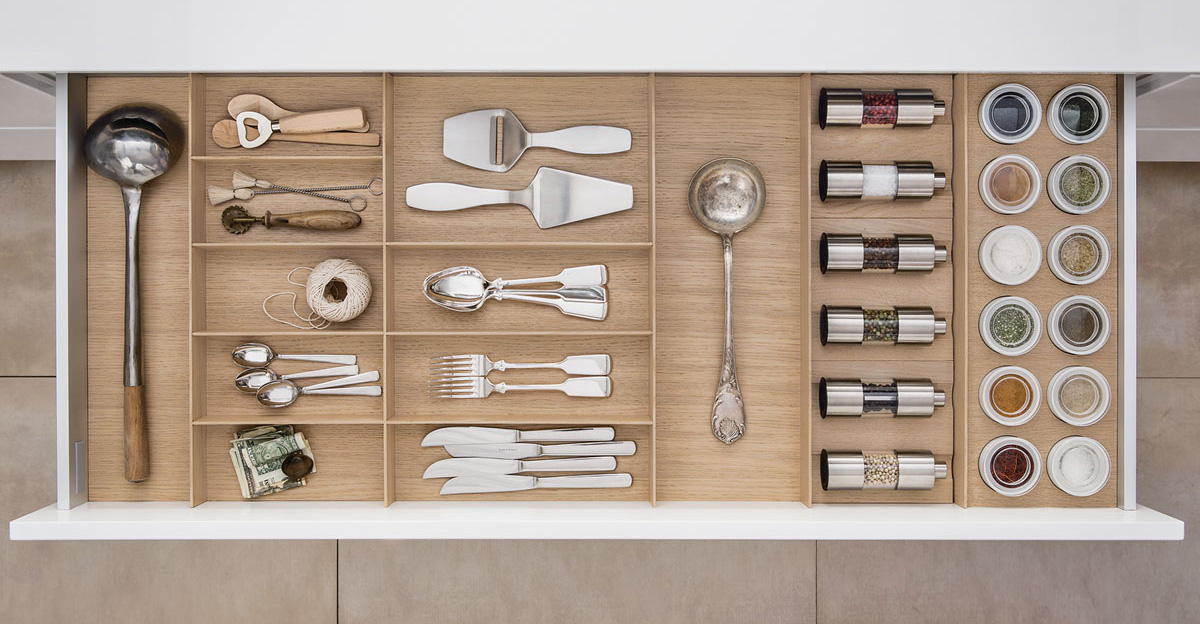 2. SieMatic Interior Systems Cost: Varies Why we picked it: It's what's inside that counts, and with this system from SieMatic, you'll find an aesthetic on the inside of your drawers that rivals what's on the outside. This sliding system replaces clutter and chaos with elegant organization that can be customized to meet your particular needs. Options include a built-in USB port for docking smart phones or tablets and SieMatic's exclusive Flock2Block anti-slip liners. Where to get it: SieMatic Möbelwerke US @ DCOTA; 954.923.3244 ext. 1302; Siematic-DCOTA.com.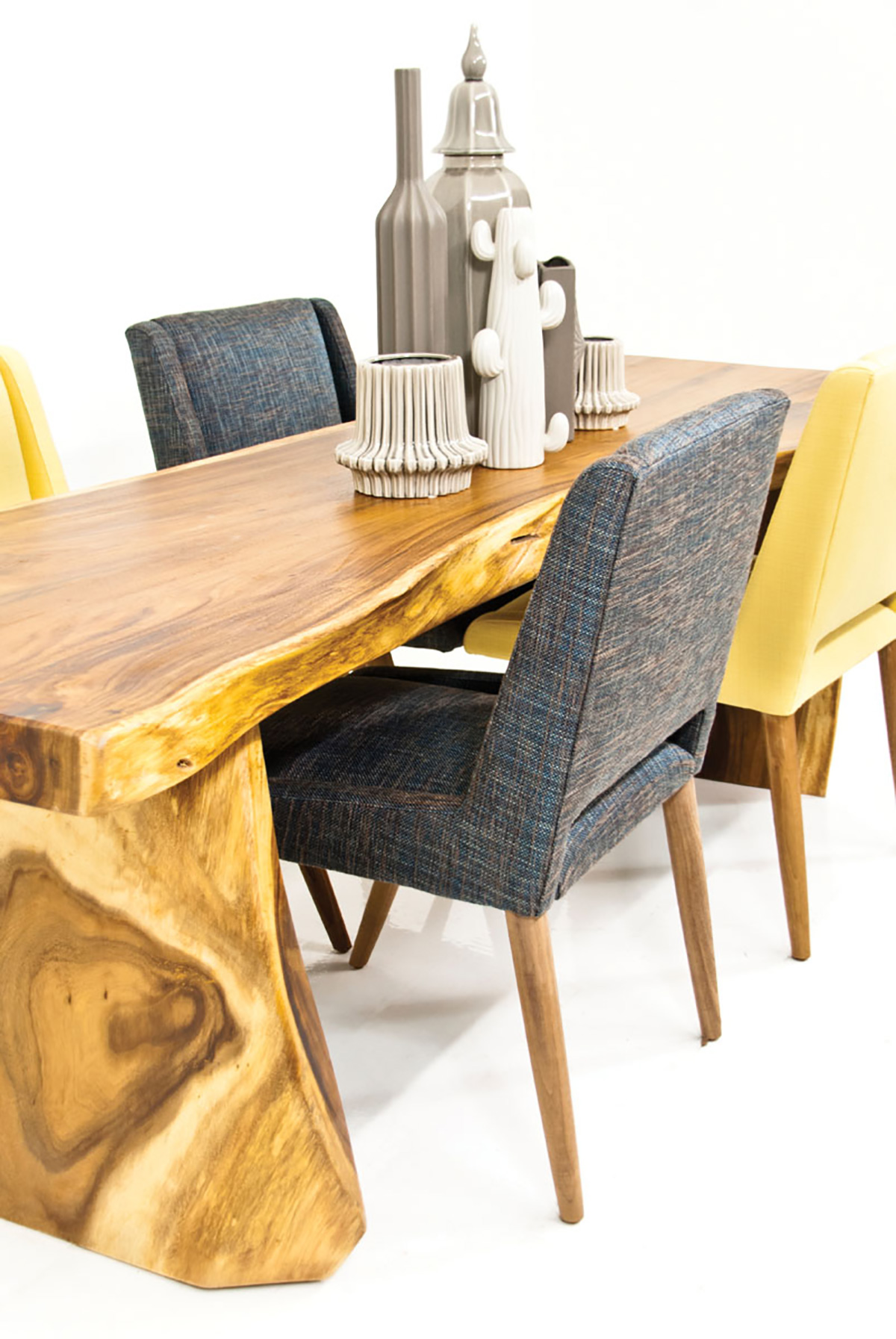 3. Eco Slab Dining Table Cost: $2,995 + shipping Why we picked it: We love the idea of a piece that combines sustainability with gorgeous design. This table is made with responsibly-harvested Acacia wood and a free-edge width makes every piece truly unique. Choose the natural waxed finish to show off the grain of this beautiful and environmentally-friendly wood.
Where to get it: Modshop; 6101 Biscayne Blvd., Miami; 786.409.3148, ModShop1.com.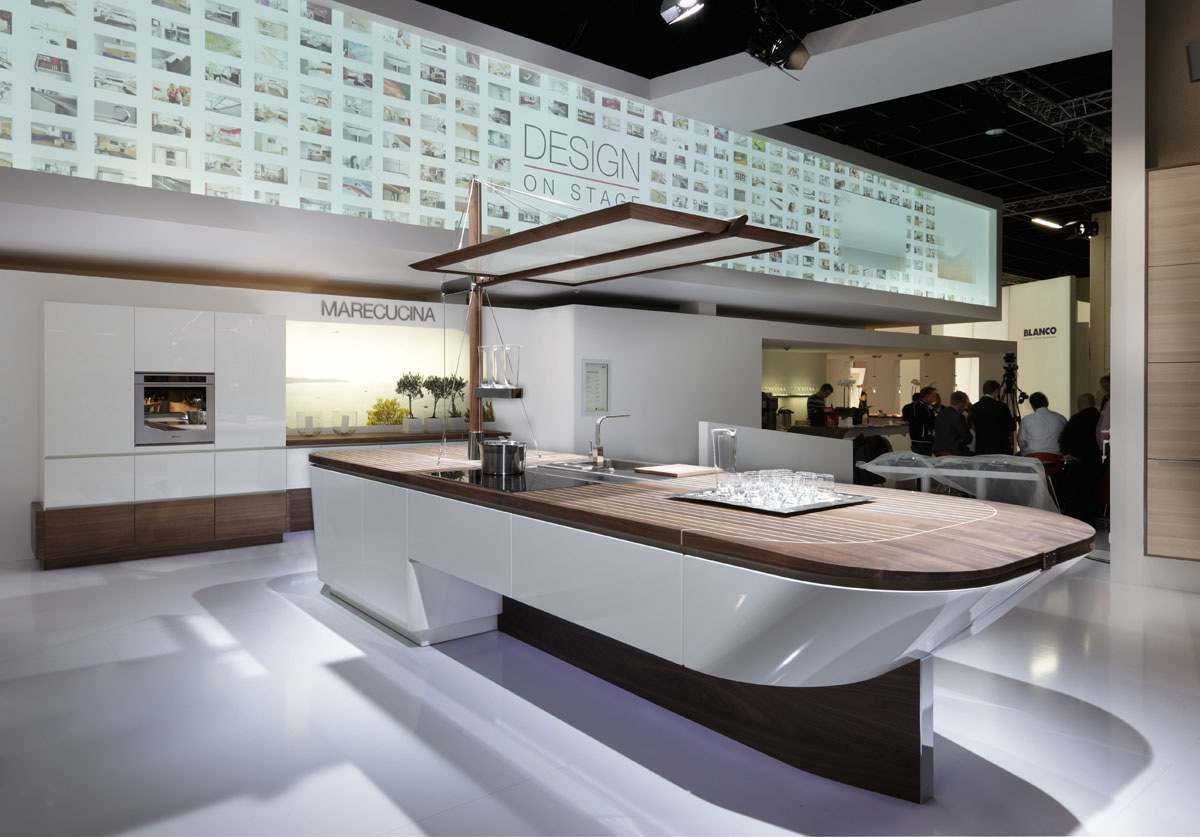 4. MareCucina Cost: Varies Why we picked it: What better complements a seaside home than a maritime-inspired kitchen? The MareCucina borrows its inspiration from the world of high-end sailboat design, expanding it to fill the gracious spaces of a modern home. Real boat elements such as sails, masts and ship's storage areas are worked into this eye-catching system, while specially designed LED lights create a perfect atmosphere. Where to get it: Alno; 3650 N. Miami Ave., Miami; 305.576.2566; Alno.com.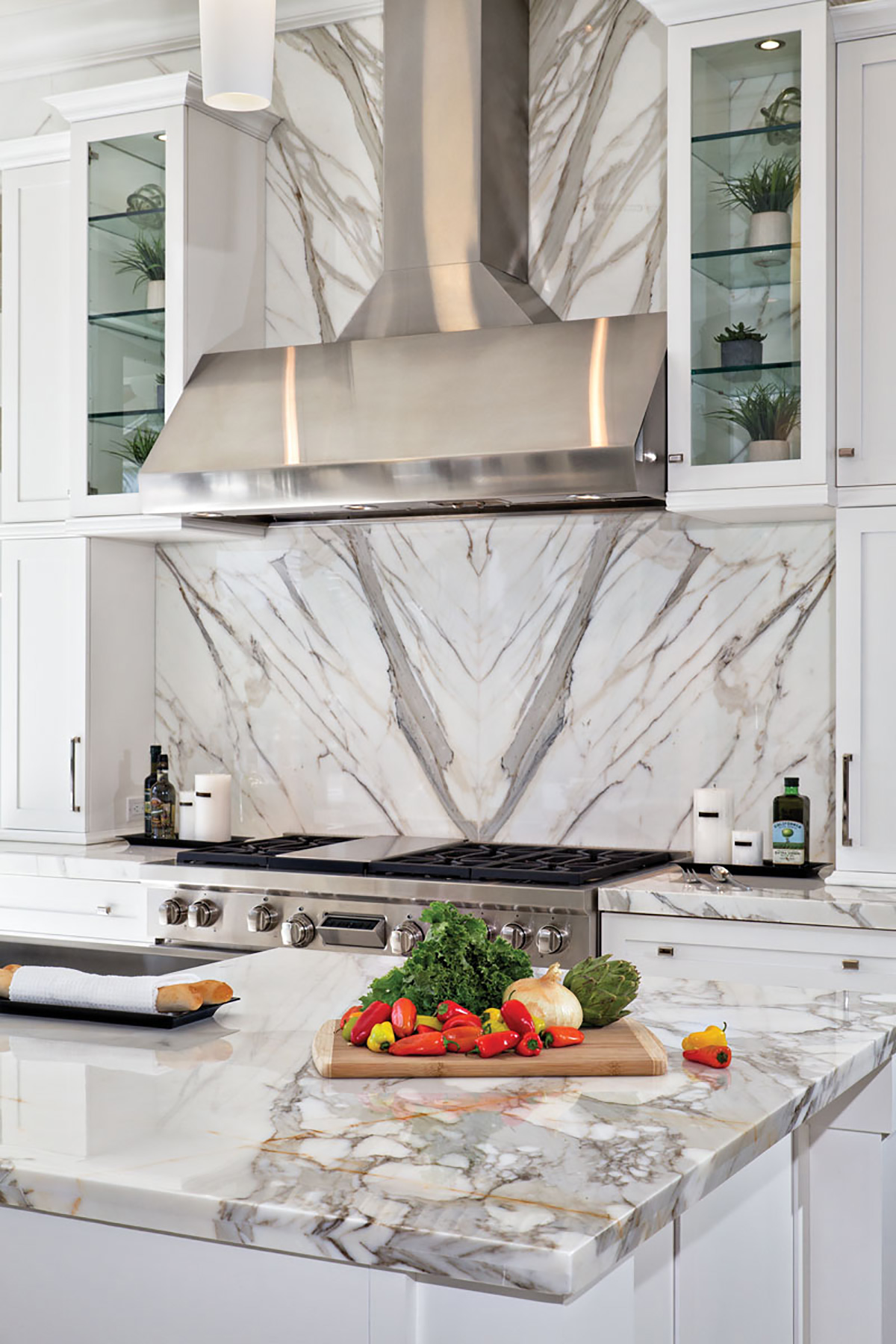 5. Calacatta Extra Marble Cost: Varies Why we picked it: It was good enough for The Romans, and it still looks great today. Calacatta Extra is an exclusive white marble with deep taupe veining and delicate gray accents. It's a material that lends an instant sophistication to a variety of surfaces — from countertops to wall cladding. Where to get it: Marble Of The World; MarbleOfTheWorld.com.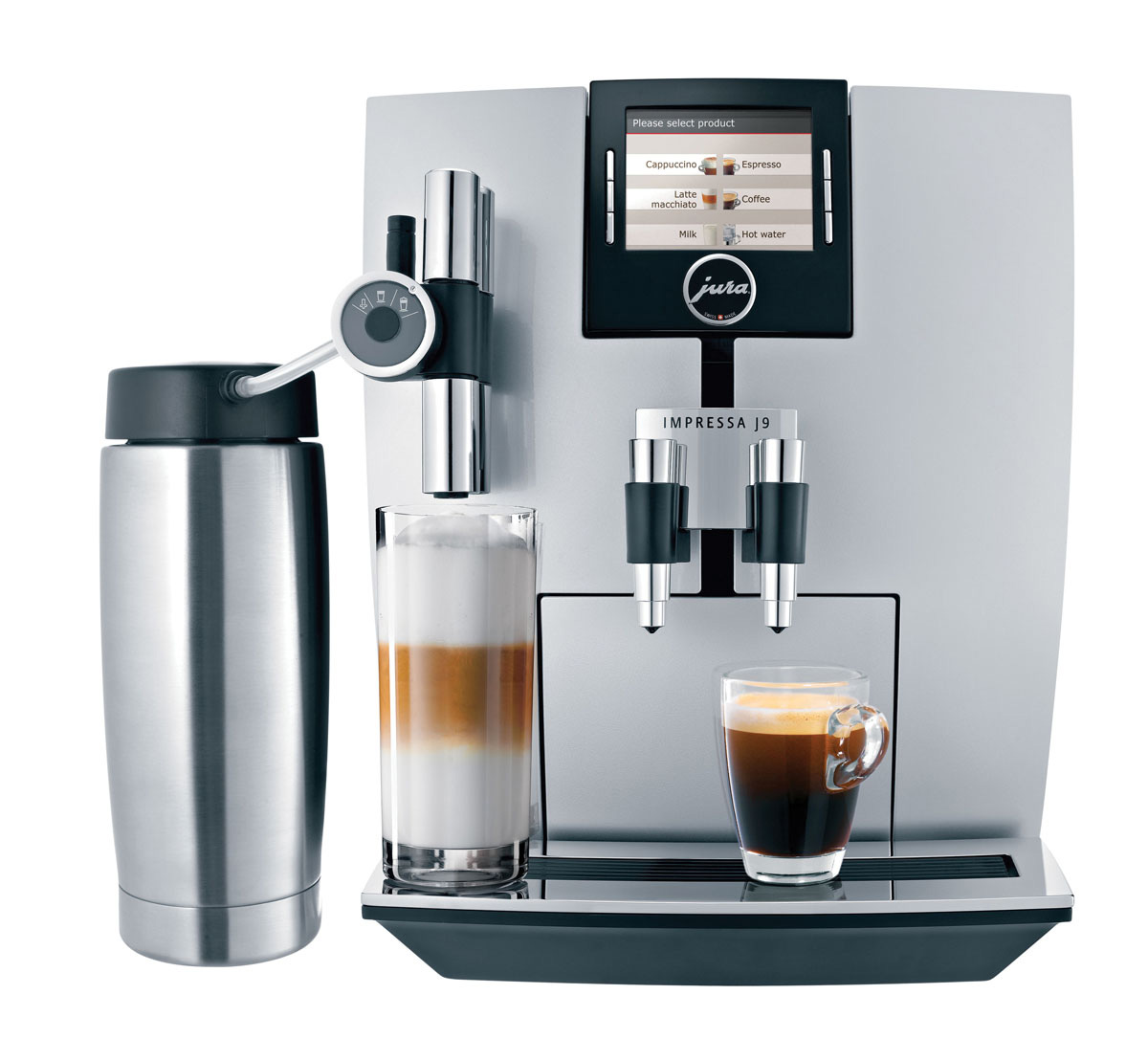 6. Jura Impressa J9 One Touch TFT Cost: $2,999 Why we picked it: What better way to enjoy your dream kitchen than with the absolute perfect cup of coffee, prepared in seconds? Customize your brew through Jura's color display, then press a button to dispense it in less than a minute. Options include latte, macchiato and cappuccino, in addition to standard espresso and coffee. Where to get it: US.Jura.com.