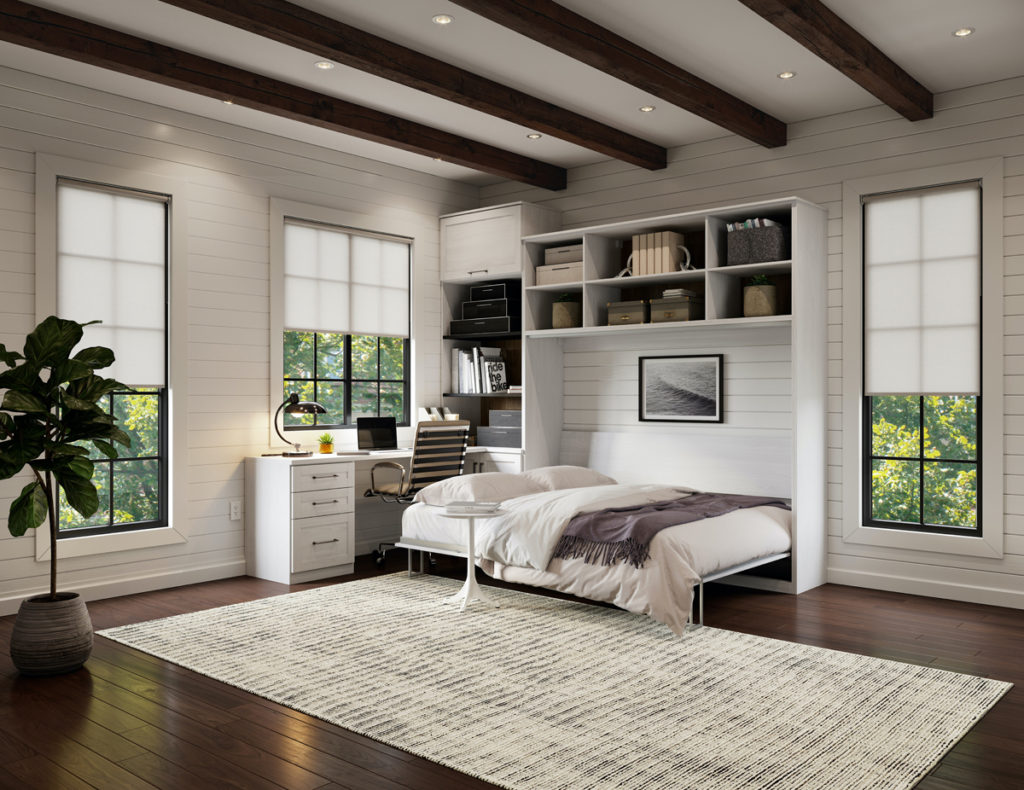 The design aficionados at California Closets Miami believe that exceptional design can transform people's lives. For them, home is more than just a place — their credo states that it's a source of comfort and refuge, a space for connection and celebration. Besides their award-winning closets and bedrooms solutions, California Closets has emerged as a leader in creating "other" spaces including media centers, liquor closets, wine bars, kids' rooms, craft areas, laundry, garages and home offices.
Perhaps one of the most intuitive areas to begin evolving are all of the unused nooks or walls that can morph into more organized and functional spaces. A custom storage system takes advantage of small, unused space to maximize your home's potential. Custom shelves in a variety of finishes and designs combine with decorative molding and trim to offer a stylish built-in look for whatever specific need you're looking for. Optimal doors keep items neatly concealed and out of sight.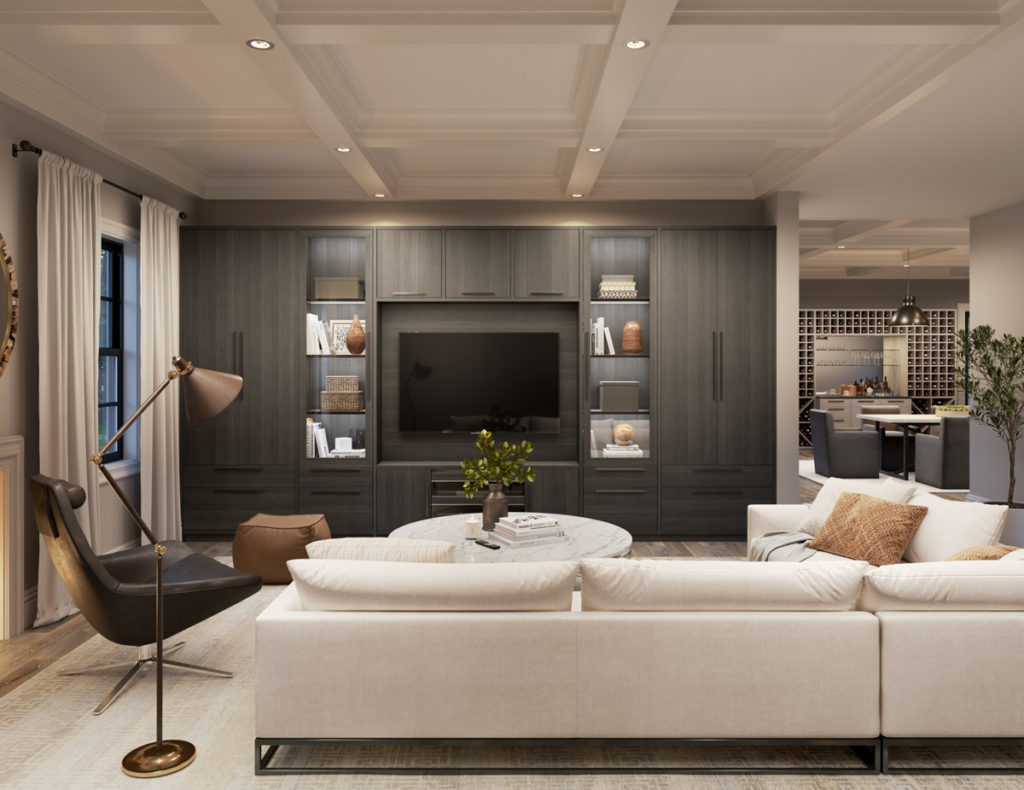 With more and more people opting for a cozy night in instead of going out with friends and extended family, home pantries and wine bars have become a must-have home essential. From sliding storage shelves, pull-out baskets and drawers for easy access to grab-and-go snacks, integrated counters for convenient food prep and built-in racks for stemware and bottles, the possibilities are endless. Complement the perfect pantry with a well-appointed wine bar, offering the best of both worlds — space for storing bottles and an area for serving guests. Showcase your wine collection, aerate, pour and serve! LED, puck and ribbon lights with multiple switching options enhance functionally and add ambience; and shelves and cabinets accommodate glassware and an integrated wine refrigerator.
Most of us will agree that nothing complements a glass of wine (or beer!) better than an evening of binge-watching your favorite series, hosting an epic movie marathon or enjoying Game Day with your very own custom media & entertainment center. Not only will you wow and entertain guests, you'll provide additional hidden storage in your home. Are you entertaining at home more than ever but reluctant to invite out-of-town guests to spend the night because you don't have a dedicated guest room? Transform any space into a guest room with the addition of a hidden wall Murphy bed, complete with storage cabinets for stashing pillows, blankets and sheets. Choose from a variety of styles, looks and functions.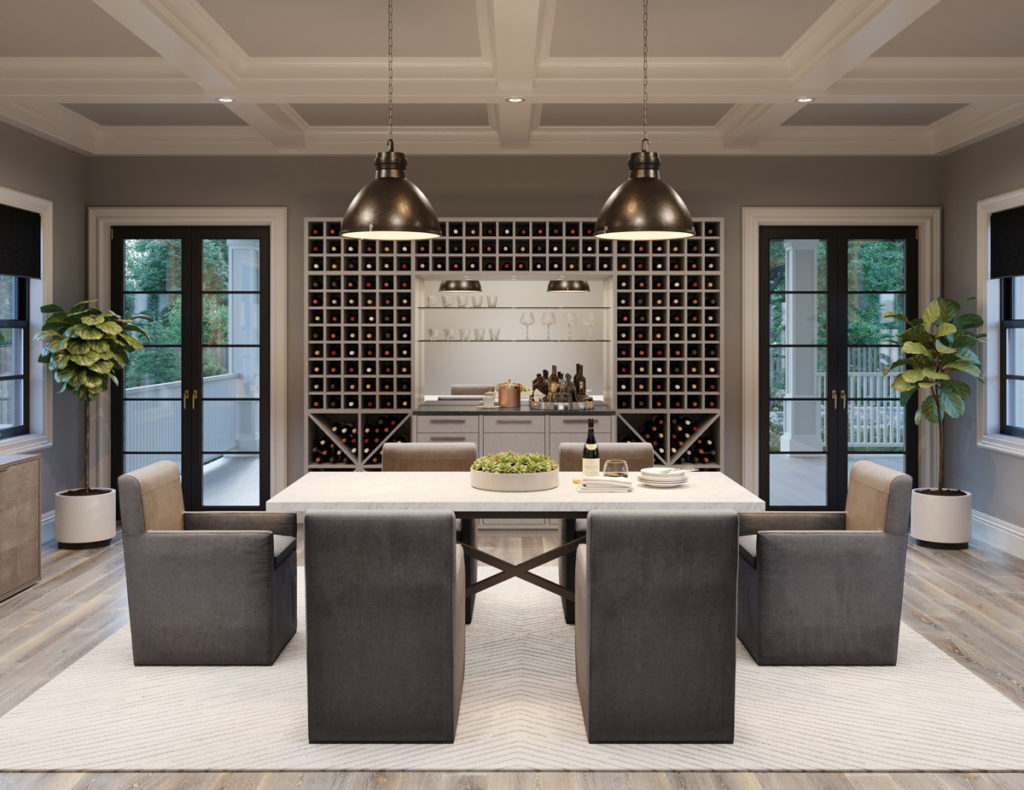 Once your guests are taken care of, it's time to bring new life and purpose to an area you use most every day: The laundry room and adjacent linen closets. Whether you decide to combine them into one space or keep them separate, California Closets Miami has you covered with an arsenal of solutions that expertly combine form and function. A well-configured laundry room offers a productive space to wash and fold laundry with extra room for cleaning supplies. Counter areas with designated places for folding clothes and linens seamlessly incorporate baskets and bins to facilitate easy sorting. Cabinets, drawers and vertical shelf dividers neatly conceal items such as detergent, bleach, rags, mops and brooms.
Once all your towels and linens are fresh and clean, a well-designed linen closet will keep everything tidy and in order. Underutilized but often used, linen closets use vertical and horizontal storage to hold everything from towels to bed linens. Adjustable shelving and slide-out racks adapt to changing needs. Pullout baskets and drawers provide easy access to everyday essentials. Deep storage accommodates bulky items such as blankets and comforters. California Closets Miami is available in floor-based systems that offer a custom, built-in look.
Another space in the home that very often needs a spruce up is the garage and/or workbench area. More often than not, these spaces are a "catch-all" for stacking up belongings that don't fit anywhere else in the home. Whether you have a 1-car garage, a 2-car garage or bigger, custom-designed cabinets, drawers, shelves and specialty racks maintain order for simple storage of everything from tools to holiday decorations. Deep countertops offer a large work surface for hobbies, projects, gardening and more. Wall Systems accommodate and anchor larger items securely to the wall to make use of every inch of space, while easy-access baskets neatly corral items used on a daily basis. California Closets Miami also offers a wide variety of garage packages including custom cabinets, slat walls and custom racedeck tile design.
Increasingly, working from home and "virtual first" office models have become commonplace. Well-designed, creative storage paired with high-end finishes and materials turn a home office, library or craft room into a productive yet comfortable space for both work and play. A well-appointed home office balances productivity and style, bringing harmony to a room by supplying both organization and comfort, and keeping in mind that the best home office is one that serves as a productive work environment for multiple members of the family. Similarly, a properly designed craft room provides necessary functional organization, allowing you to focus on creativity and doing what you love with clever organization that inspires creativity without sacrificing order. Bring it all together by showcasing books, artwork and collectibles in a home library by blending storage and display into one cohesive unit.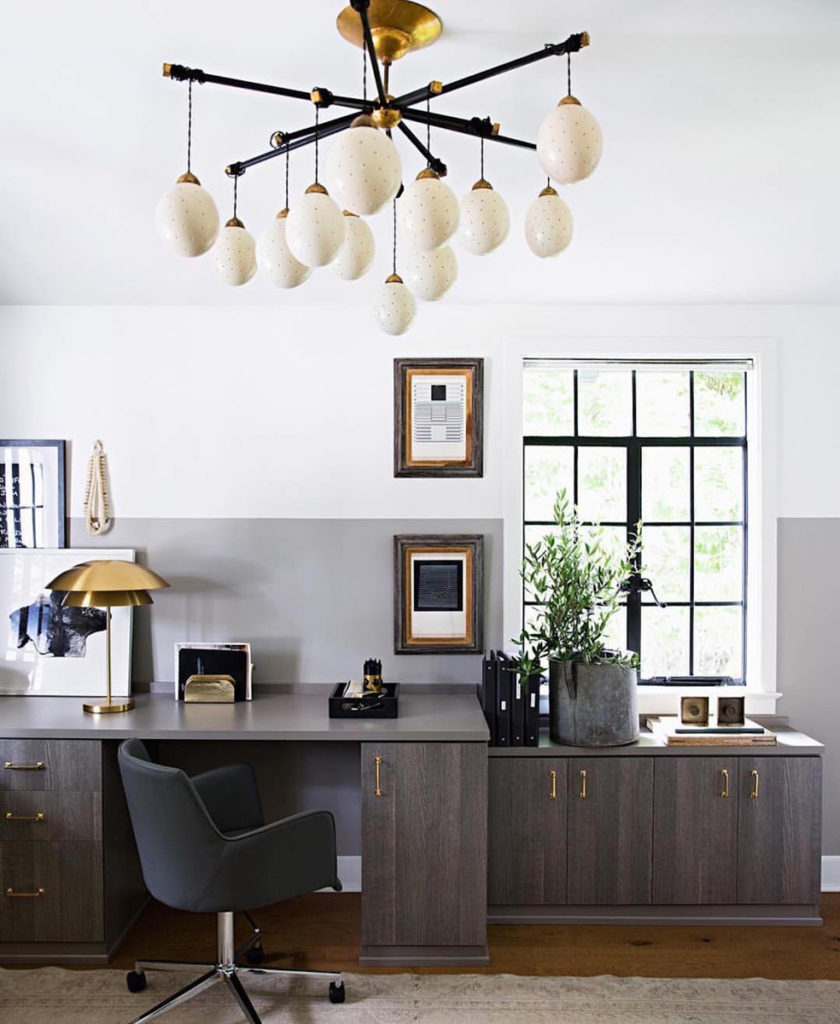 Whether your style preference is modern, contemporary, transitional, traditional, luxe or something in between, California Closets Miami has a solution for every taste and every need, for spaces big and small, at any budget. TouchLess Service and Virtual Design Consultations are available. They are essentially the same as standard at-home consultations. They work off of rough measurements/plans and the client is connected to the designer virtually via ZOOM in which they share their screen and have access to a 3D Proprietary CAD program which shows designs and prices in real time.
California Closets Miami is located at 900 Park Centre Blvd. in Miami Gardens. To schedule your complimentary consultation, call 305.623.8282 or visit them online at CaliforniaClosets.com/Miami.