With my tattered hardcopy edition of On The Road nicely tucked in my bag, (can't quite give into the digital books just yet) and with my eyes on the horizon, I set out on a roadtrip of tasty discovers throughout The Sunshine State. Starting point: The Florida Keys and end point lovely Destin. Imagine author Jack Kerouac meeting Guy Fieri from Diners, Drive-ins & Dives but add to that a feminine disposition and pin-up attire. For those of you that enjoy the sound of engines revving and adventure on the road combined with an appreciation for all things epicurean, this is the article for you.
Our starting point is the epicenter for marine life and the southernmost point of the U.S., a paradisiacal destination known as The Conch Republic. The Florida Keys offer plenty of places to choose from when it comes to enjoying the finest seafood. One in particular is in Key Largo and it goes by the name of Fish House. This place is so scrumptious they went ahead and opened a second location calling it, befittingly, Fish House Encore. You walk into the original and the décor is what you'd imagine a Captain & Tennille album would look like. Part Caribbean charm, part kitsch — decorated with colored lights and an aquatic theme — the food…oh, my, the food…it's the best in The Keys. Yellowtail snapper, mahi-mahi, Florida lobster and stonecrabs all fished locally and brought fresh to your table.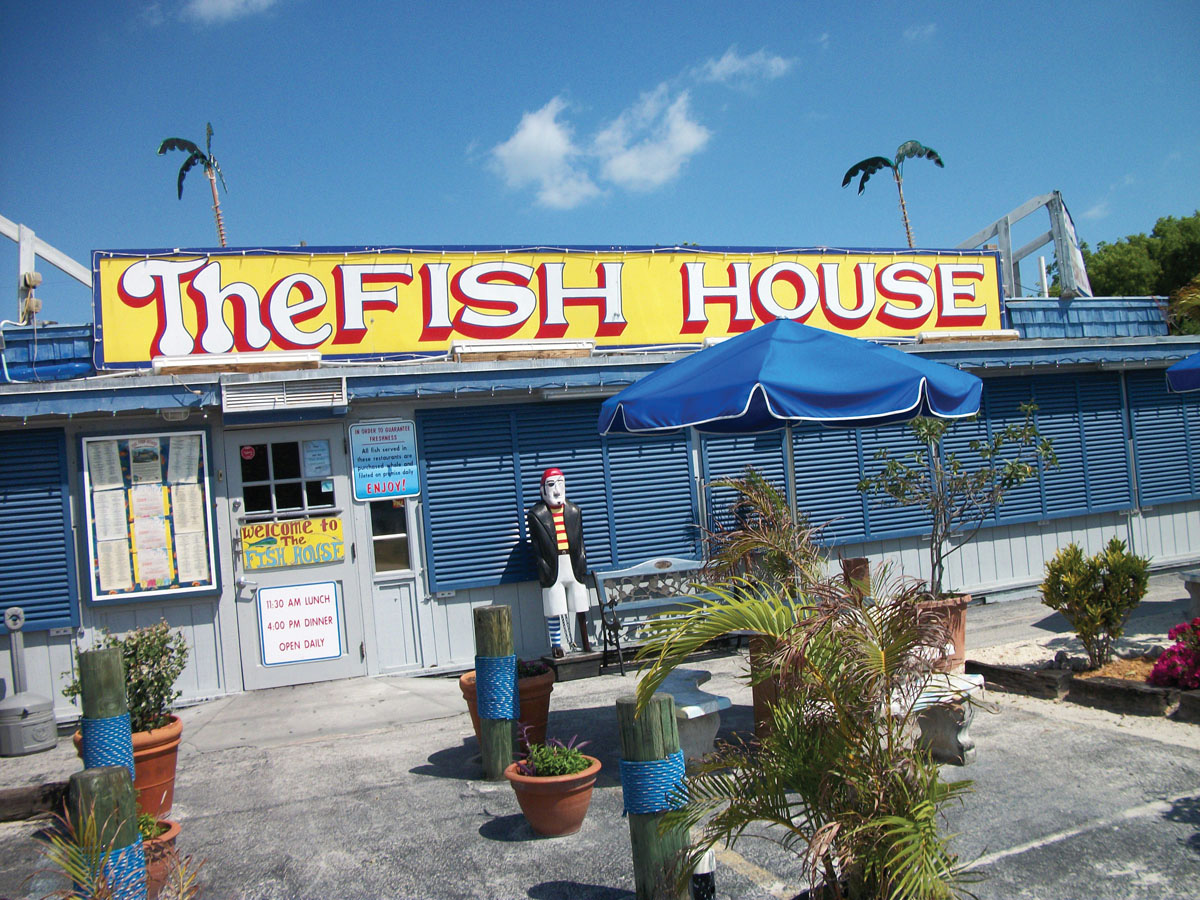 From here I jump on the Overseas Highway heading north toward a mecca of the beautiful and oft famous: Miami. Since this is a town that's become a melting pot for so many cultures, how does one choose from such a large assortment of options? Should I go with Cuban food? Colombian? Asian? And then, BAM! I remember one of the most incredible seafood restaurants I've ever experienced. With all its accolades Fifi's Place Seafood on 69th & Collins in Miami Beach is still a hidden gem but an absolute must-try if you're in the area. Fifi's Special Coconut Tuna Roll is heavenly, and her assortment of ceviche, beyond delicious. Oh, and yes, Fifi owns the place and is the chef as well. All of the fish is sustainable and locally caught, but the owner's secret weapon is Yunieski Gonzalez, a former Cuban freediving champ who dives for the fresh catch daily. As if that wasn't enough, every patron gets a slice of homemade flan at the end of each meal. Yes, that's right, dessert is on the house.
Moving on up the state, we arrive in Central Florida to Le Coq Au Vin at 4800 S. Orange Ave., one of the best places in the Orlando area to dine on French cuisine. Who needs to go to the French Pavilion at Epcot? This is the real deal! Opened in 1976 and on Zagat's list, the restaurant is run by its owner-chefs: Chef Reimund Pitz & wife Sandy with partners Chef Louis & Magdalena Perrotte. It's traditional French food that's made with products that are local to the area. They're big on the notion of farm-to-table here. Famed dishes include fresh Florida frog legs, Hester-style, Aubergine du Bayou Teche (eggplant with crab meat, shrimp, cajun hollandaise, ham and caviar) and Carre D'Agneau (roasted rack of lamb in garlic and herbs). This place will have your tastebuds in a state of ravissement [note to reader: that last word is to be read with a husky French accent].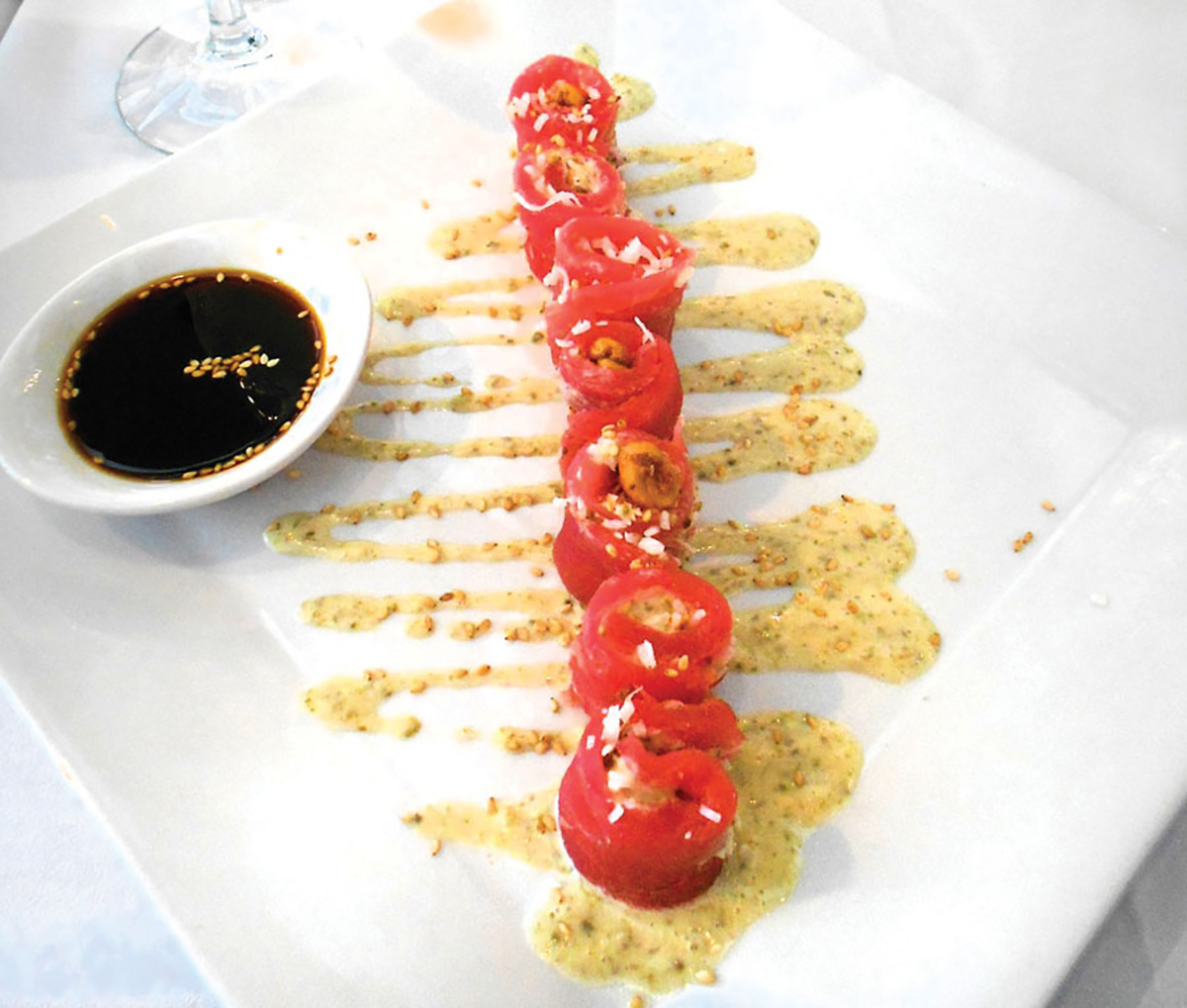 From Orlando I hop on I-4 headed west in search of a historical place to explore…and where better than in Tampa's Ybor City to find it. The town that was founded in 1880 by cigar manufacturers has since become a National Historic Landmark District, and Columbia Restaurant is an all-American iconic establishment. In 1905, Casimiro Hernandez, Sr., had the lofty idea of opening up a restaurant in this bustling town; 107 years later it still stands erect, with several other restaurants having followed suit. The original courtyard patio dining area, with its mosaic-tiled fountain, and Spanish balconies are an aesthetic work of art, but the real magic takes place when I sample the food. And here is some news for those calorie counters — lo and behold, they even have a gluten-free menu — it's tradition meets contemporary, kismet!
As dusk comes upon Ybor City, I find myself in my cozy hotel room, and in the morning I decide to throw caution to the wind and in place of driving north to Destin, I make one more stop in Sarasota. My plan is to visit one of the best places for breakfast and lunch in The Sunshine State: Toasted Mango Café right off N. Tamiami Trail. This place is owned and operated by a couple of gals in their 40s, Kimberly Duffy & Sandi Wagner, who one day decided, after years of waiting tables, that they'd open up their own place. You've gotta try The Breakfast Banana Split (creamy low-fat strawberry yogurt with fresh strawberries, blueberries and mango served atop bananas with crunchy granola) and Sandi's Spicy Omelet (4 fluffy farm-fresh eggs with sausage, jalapeños, tomato, jack cheese, topped with fresh pico de gallo and sour cream).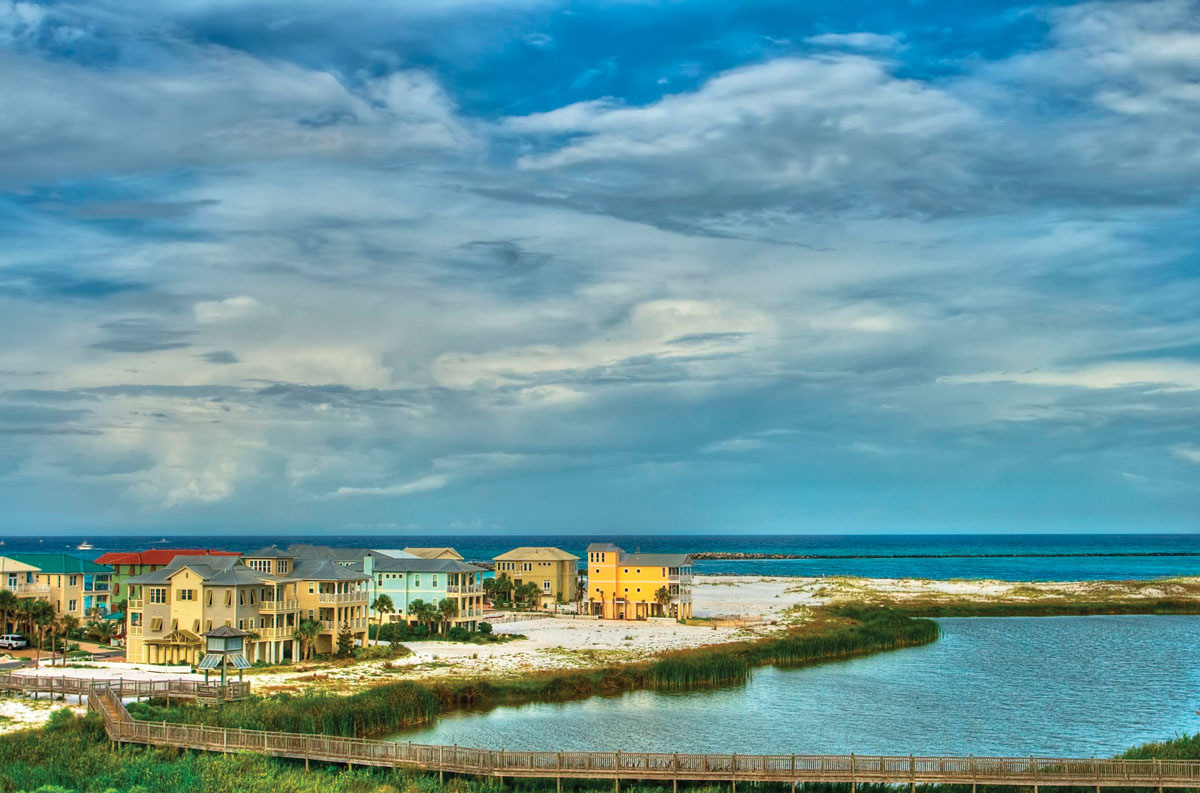 As I enjoy the sights of Sarasota, it's time to bid this town farewell and head to my last destination: Destin. Since I'm on a roll with my obsession du jour, comfort food…the next stop has to be the ultimate quaint breakfast nook, The Donut Hole Bakery & Café. I'm going to cut to the chase…they have a cream cheese-frosted red velvet cake donut and Texas-style sweet potato pancakes that come dripping in brown sugar syrup and pecans. Then there's my favorite: pimento cheese omelet!
The scenic views of this state are sun-kissed and golden spun and the beautiful foliage, like no other. The service I came across was warm and welcoming, the many tasty dishes affordable and delectable; and by far the very best thing I experienced was everyone's love for gastronomy. Cheers to lots of happy eats and all the satiating stops along the way!