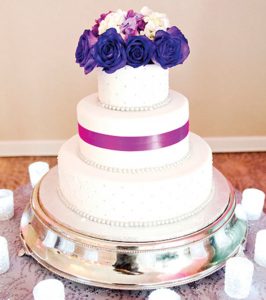 Delightful Indulgence
Sinful Sweets By Rosy isn't your average bakery. They're more like dream-makers, creating custom cakes that perfectly match clients' visions. And of course, it's not just cakes they handle: Sinful Sweets are also known for their mouth-watering gourmet desserts and cupcakes. Their repertoire also goes far beyond dull old chocolate and vanilla. Think guava, sweet potato, stout & almond with cake fillings ranging from dulce de leche to apricot; 305.298.9330, SinfulSweetsByRosy.com.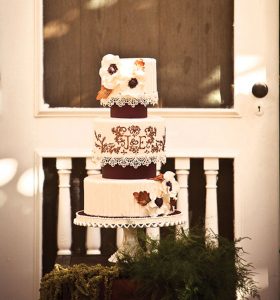 Boutique Approach
Looking for the perfect finish to your wedding or party? You can't beat one of Filled & Frosted's custom cakes, except perhaps with a table covered with their other sweet treats. From making their own house-made fondant to forming perfect sugar flowers, they're committed to making their cakes just as gorgeous to look at as they are delicious to eat. Want a taste but lack a crowd? They'll happily make cupcakes and "hat box" or miniature cakes for gifts or your own indulgence; 305.310.0680, FilledAndFrostedCakes.com.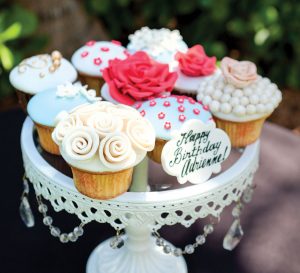 Taste Makers
There's a reason bakery Divine Delicacies offers a Sweet Rewards Club: Once you've tasted their mouth-watering cakes, pastries & desserts, you're bound to become a regular. Their custom creations include everything from wedding & birthday cakes to bundts, cupcakes, chocolate-covered strawberries and petit fours. And they'll happily bake to-go, so there's nothing but willpower between you and your cake. Try their signature vanilla rum flavor and we're sure you'll never look back; 305.554.4446, DDCakes.com.
Positive Kneading
Does the notion of baking your own bread sound like a recipe for a headache? Well, it's easier — and more rewarding — than you might think. Artisan bread doesn't run cheap, with loaves of some of the crusty good stuff costing $5-$6 each at city grocery stores and bakeries. And how often have you picked up that perfect-looking boule or baguette, only to get it home and find it stale or flavorless? Baking bread at home can start to sound appealing, until contemplating hours spent kneading, rising or babysitting ovens sends you scurrying back to Publix. Luckily, the key is all in the recipe. While it's certainly possible to spend hours or days on bread-making, knowledge is spreading about the real chemistry behind combining yeast, flour & water that makes the whole process downright simple. Turns out, bread doesn't have to be kneaded to be fabulous. Just substitute elbow grease with a slow, overnight or during-the-workday rise, and your effort is reduced to mere minutes of stirring and then plopping it into the oven while you catch up on your Facebook surfing. And yes, the results are as good as anything you'd get in an artisan bakery. Recipes for this method abound, but our favorite easy-to-follow versions can be found at TheKitchn.com and the website for King Arthur Flour, KingArthurFlour.com.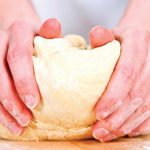 ABOUT THE AUTHOR
Gladys Goldstein is an avid competitive baker who gladly practices her craft in The Magic City so she can continue participating in baking contests throughout the country and around the world.